In a post-pandemic world, the call to nature has never been stronger. Many are desiring an escape to experience mountains and tranquility, and Stone Lodges meets this call. These private villas, sometimes acting as holiday villas, are spread across a forested hillside in Kerala, India.
Natural materials play centre stage throughout with wooden flooring, stone walls, cobblestone pathways and log rafters. Every room throughout the villa features bespoke elements and handcrafted details, reflecting the organic beauty of the surrounding forest.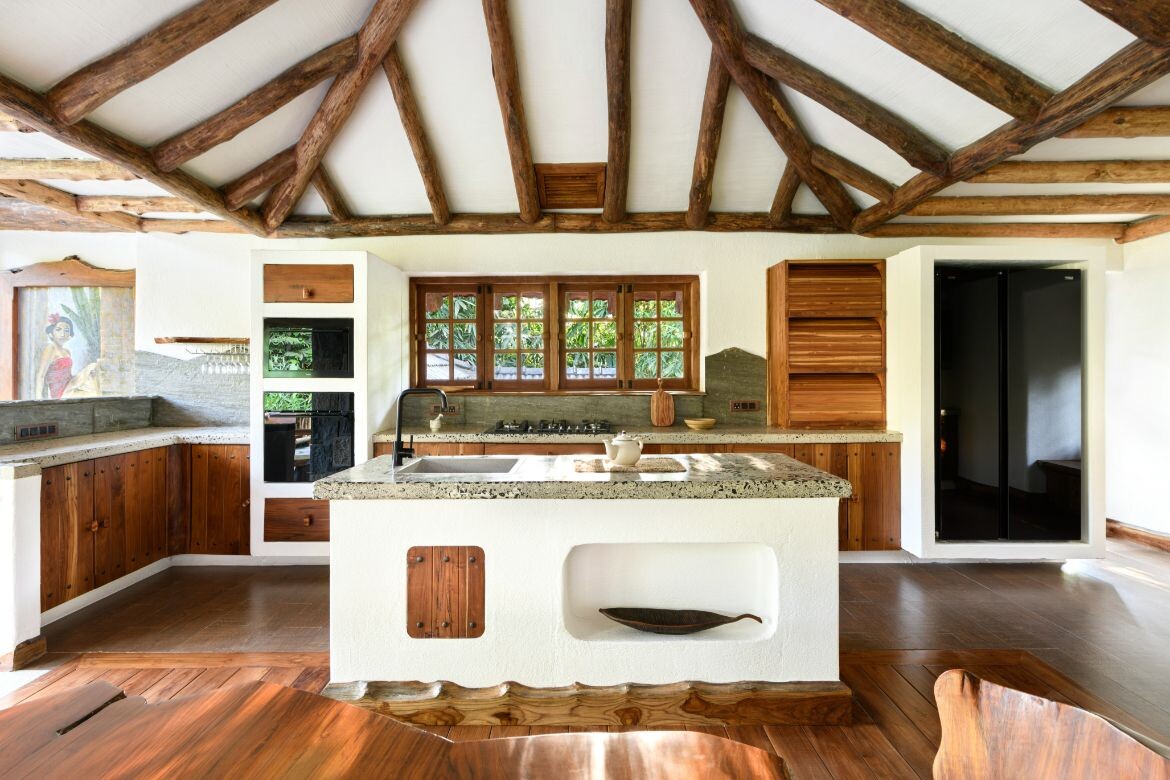 The kitchen shines as the central heart of the whole villa with even the smallest of doorknobs and handles each meticulously handmade.
The free-flowing forms of nature inspire the timber crafting and have been used throughout, from the cupboards to the drawers. Intentionally unfinished, the natural burls and edges of the hand-cut timbers have been left as hallmarks of their original state.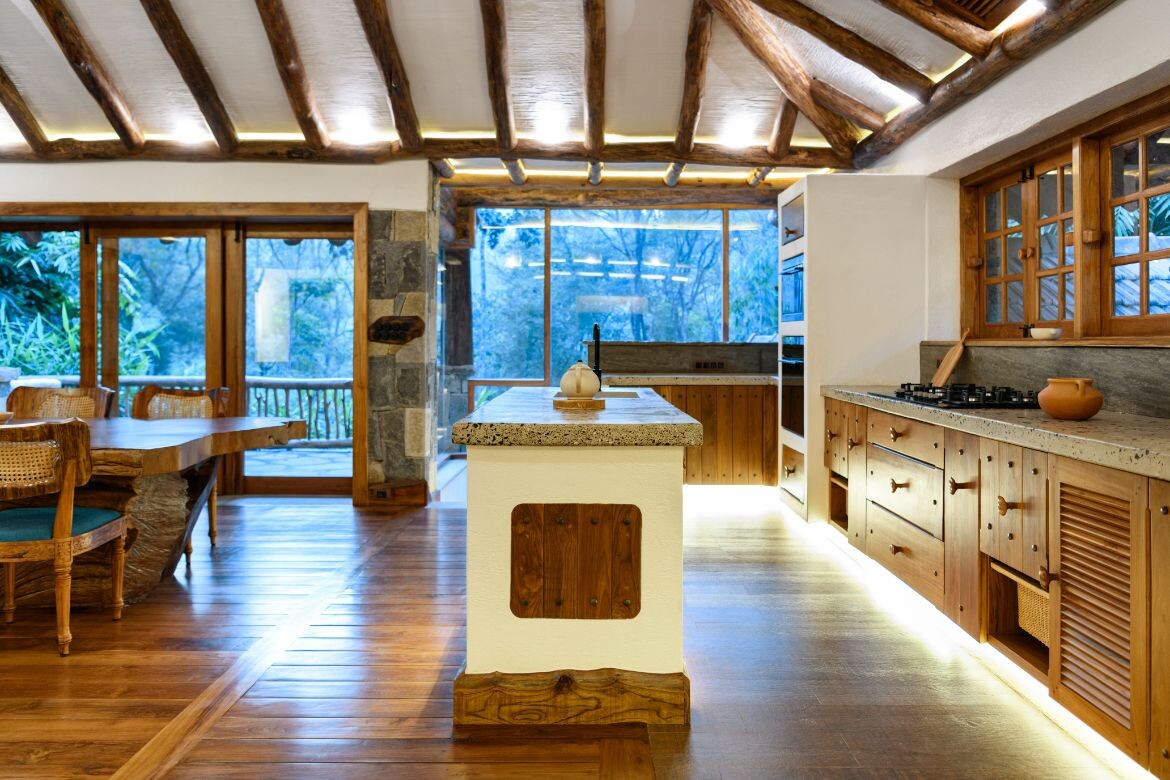 Meanwhile modern appliances accentuate the lines of the wooden beams, expertly slotted between the wooden nooks and light-plastered walls. This blend of practicality and warm aesthetics brings the harmony of the outside in.
The earthy textures of natural stone on the kitchen bench grounds the space, while a locally sourced stone used for the splashback acts as the pillar of the home's charm.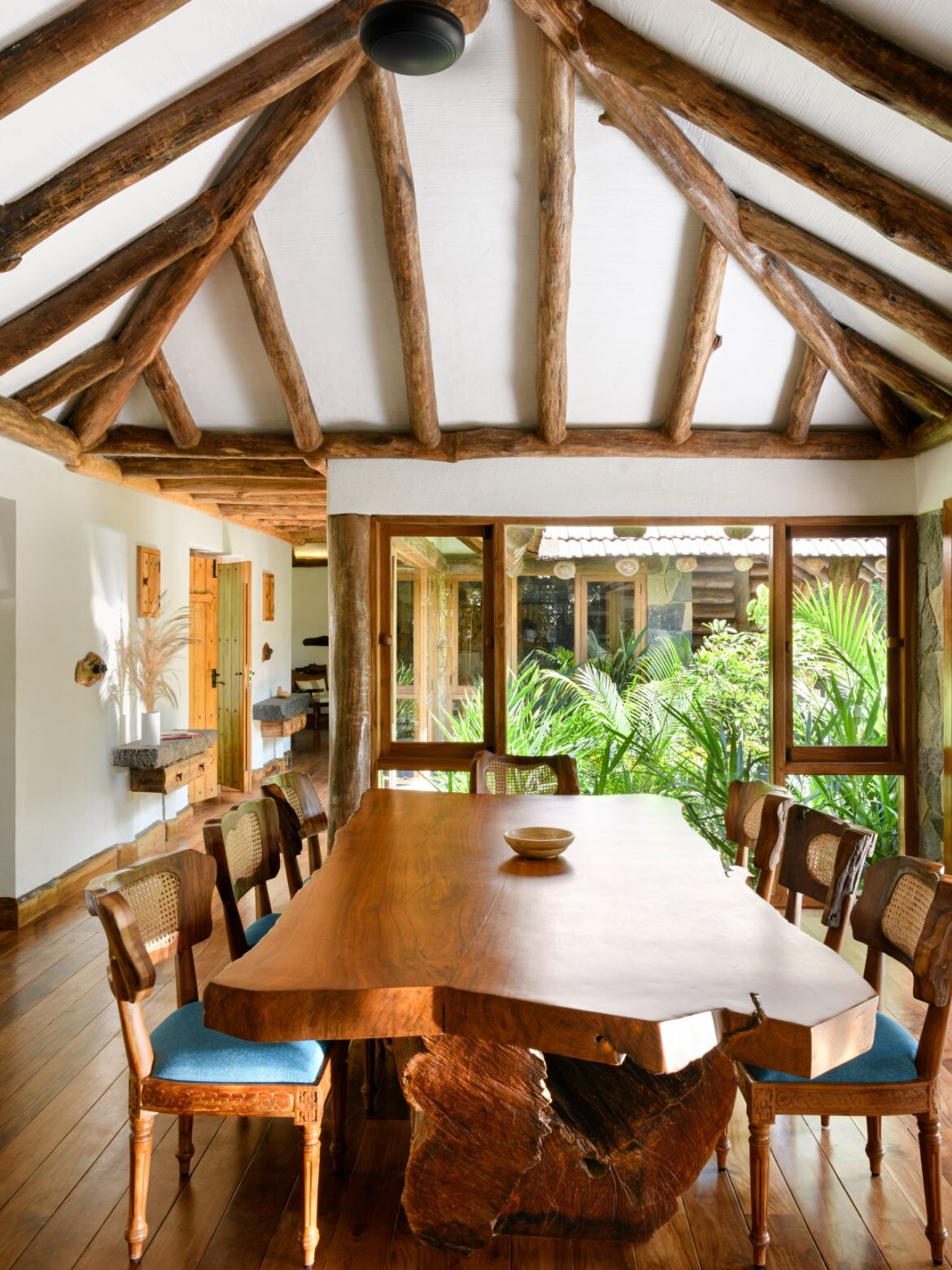 The kitchen's character is unparalleled, comforted by the stone walls and warmed by the bespoke wooden fixtures.
The kitchen not only acts as the heart but is also the centrepiece, often drenched in dappled light and a summer breeze by the inner courtyards. It shares a space with the dining area, where the bespoke table and chairs have been created by local artisans.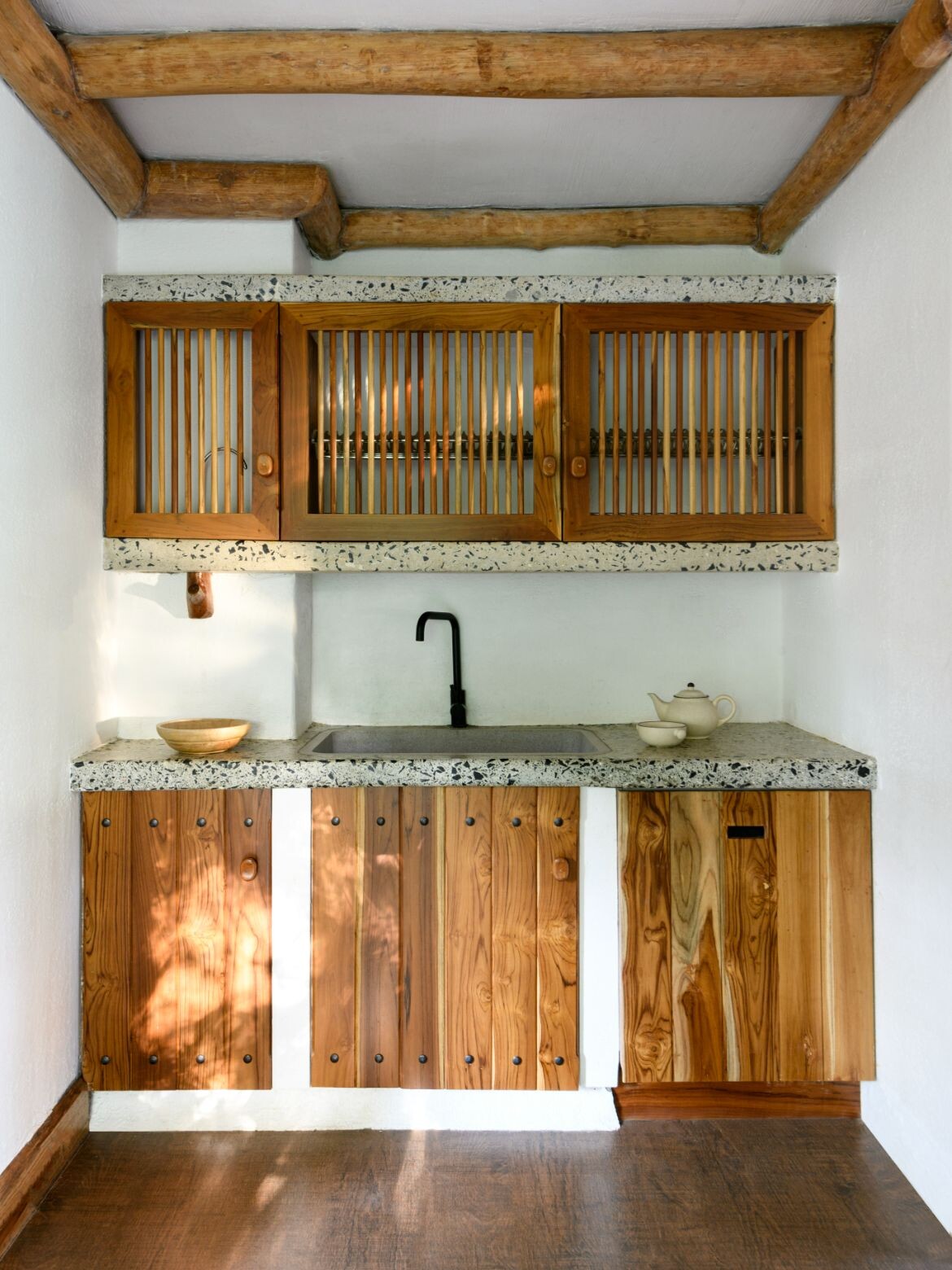 From the kitchen, an elevated wooden walkway snakes outside across the balcony to one of the undeniable drawcards of living on a mountain – a secluded deck in the heart of the rainforest, which is perfect for outdoor entertaining and tranquillity.
Carved from the hands of artisans and craftspeople, Stone Lodges offers a place to escape into nature.
The way the villa intertwines with dense foliage is a notable element, but it's the acute attention to handmade details that adds luxury and refinement.

Project details

Architecture – Earthitects
Photography – Justin Sebastian
We think you might like to see other residences from India.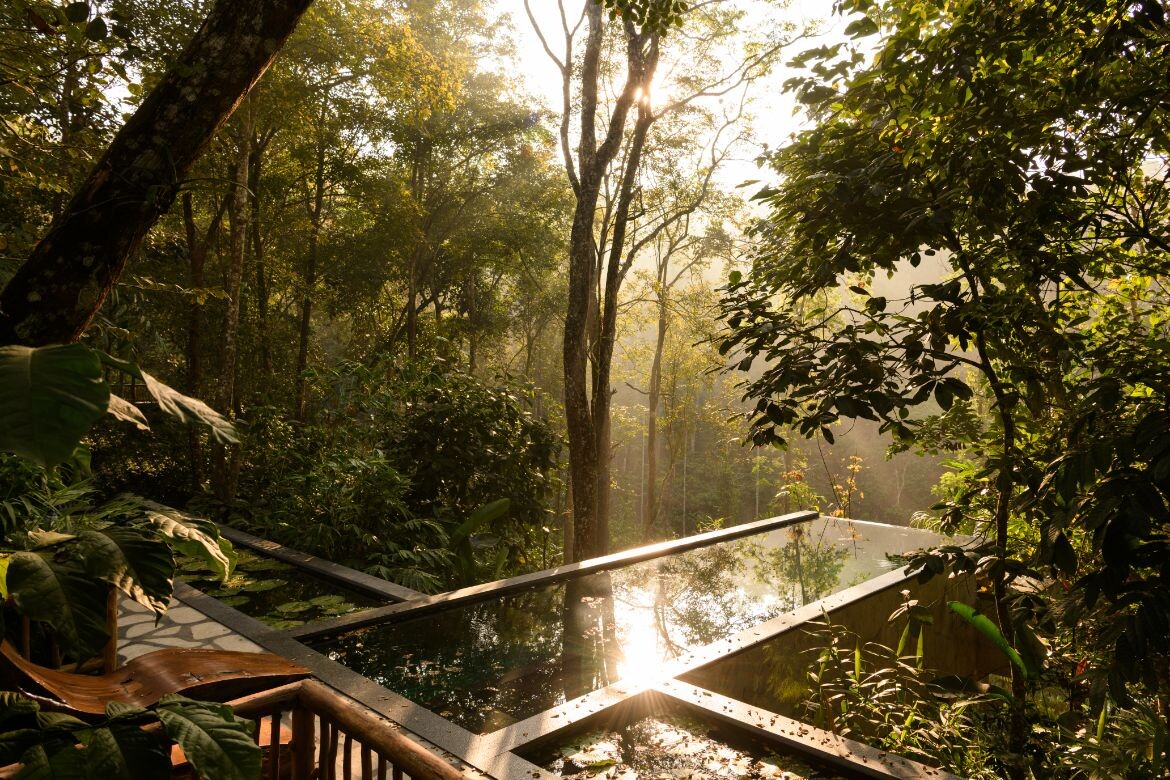 ---