In the midst of a dense Colombo suburb, Palinda Kannangara Architects has conceived Striated House, a sustainable retreat that embraces the nature and avian life endemic to a bordering marsh, while feeling secluded from its adjacent neighbours.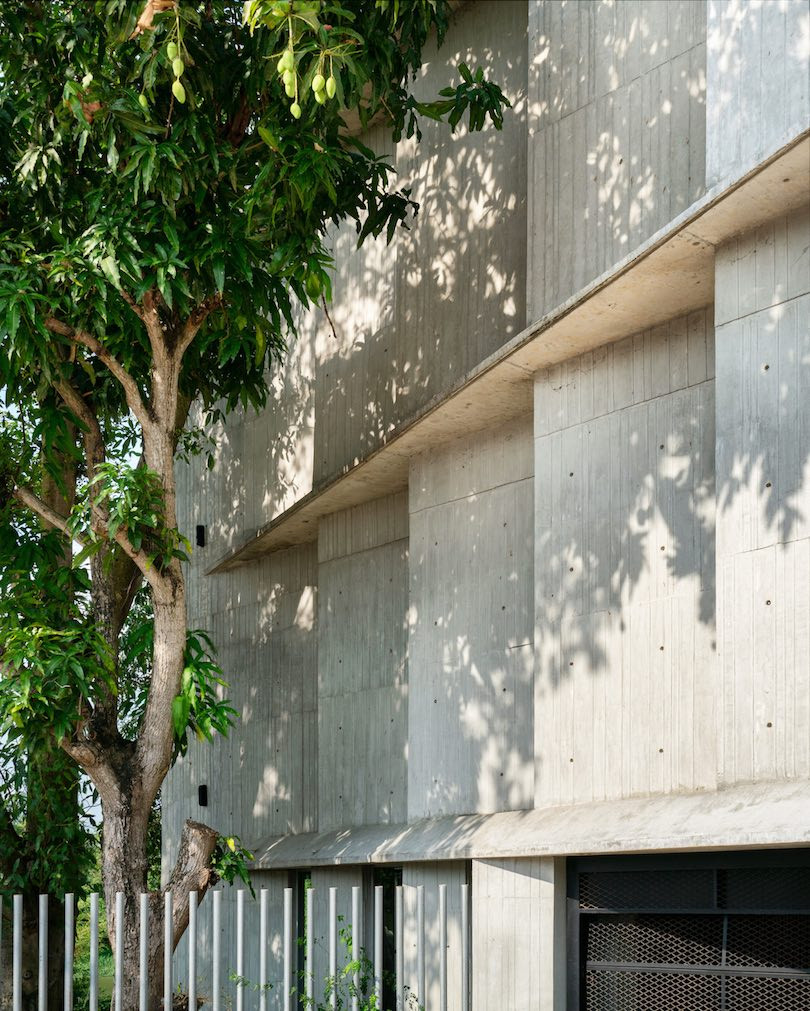 From the street, cement walls rise up around the four-level home, optimising privacy and screening out large nearby buildings. Built for a client in the energy sector, the design harnesses the external elements to passively cool the family home.
A series of slender cement "fins" are staggered accordion-like along the street-facing western façade of Striated House, partitioning the interior from the external dense neighbourhood, while still permitting views and a breeze from the nearby marsh.
Steps lead through the entrance courtyard to the first level. Here, the house opens out to reveal the ground floor living area below, where dramatic double-level ceilings maximise space and light. Extravagant windows open on the northern façade to the marshland beyond.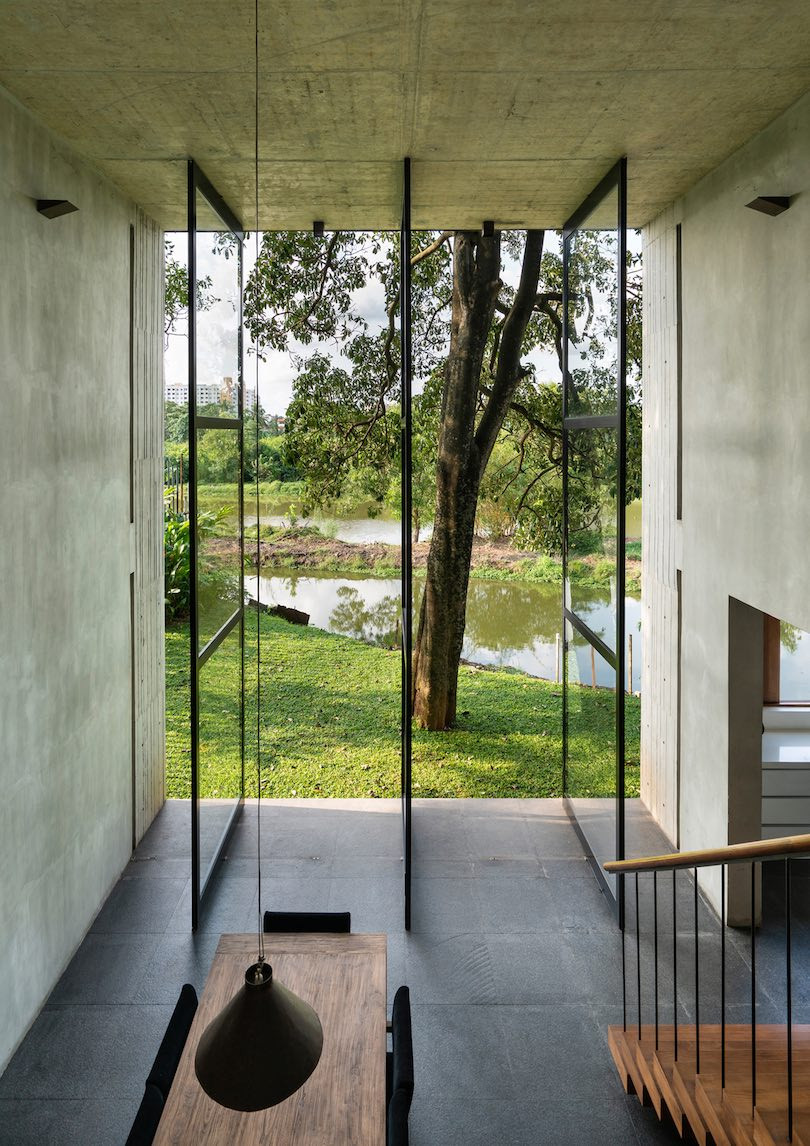 "Living in Sri Lanka is also largely about experiencing and enjoying the outdoors," says Kannangara, which is why the house ensures constant connection to the marsh, while "cutting away the chaos of the city".
The second floor hosts three bedrooms with private ensuites, each oriented to appreciate the view of the marsh. The space culminates on the top level with a rooftop pavilion that hosts a bar, garden and fishpond. The green roof is totally permeable, made out of locally sourced laterite aggregate, while the fishpond has freshwater fish and tall reeds and water lilies that screen the neighbouring high rises.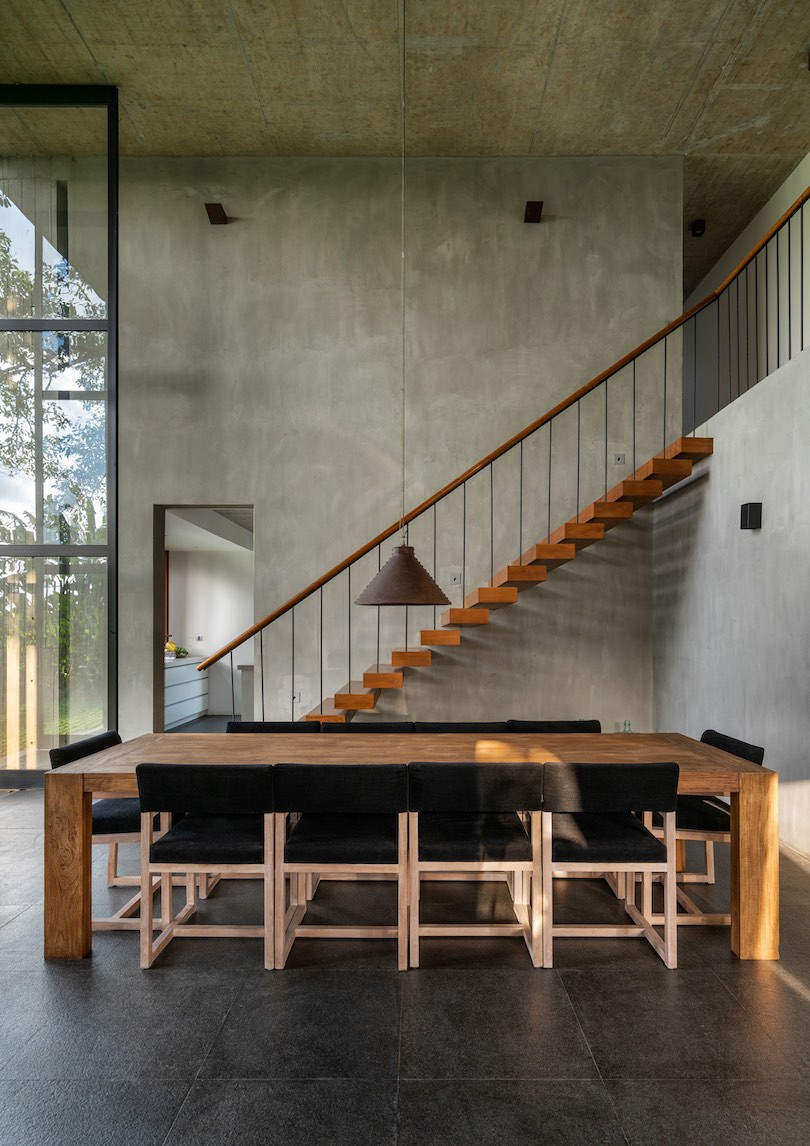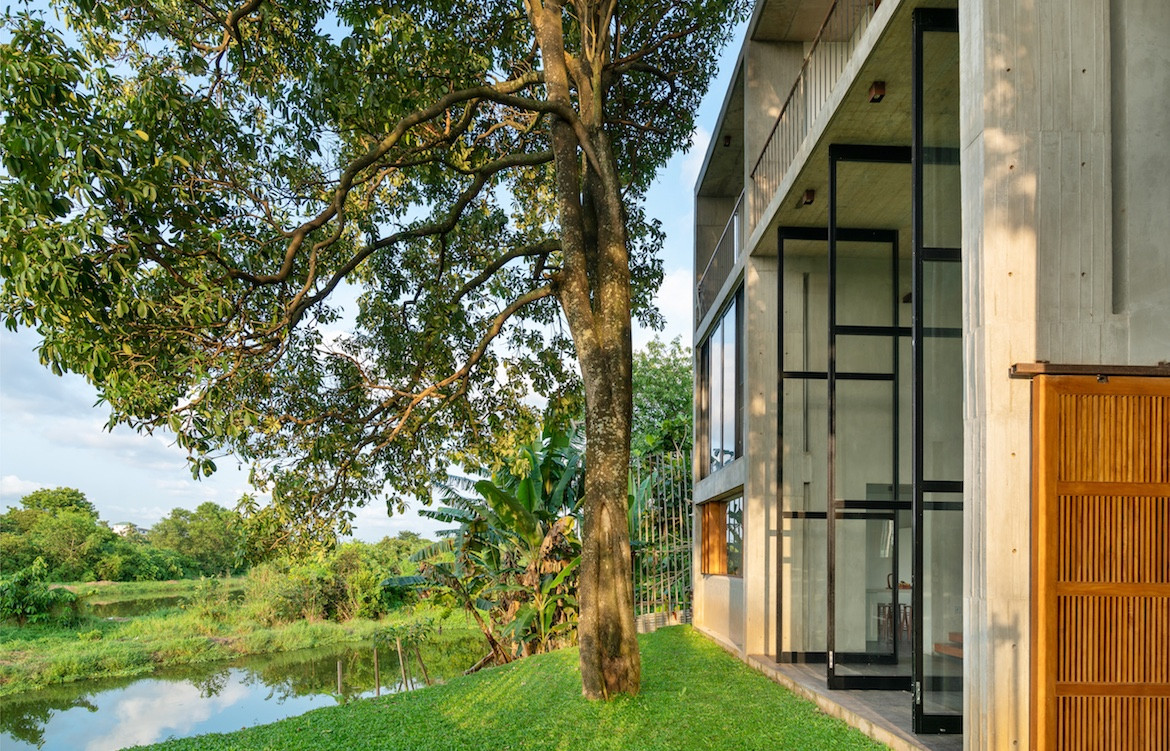 The kitchen garden has bananas and fruits and herbs like turmeric, something that has been useful, "especially during the difficult pandemic times, when the family has been living and working from their retreat-like home," says Kannangara.
Many of the aspects used to keep Striated House cool are simultaneously environmentally friendly. The rooftop pond cools the breeze as it comes off the marsh. This, paired with the cool tones and shaded interiors minimises the need for air conditioning or fans in the home. To cope with the Sri Lankan humidity and sun, deep balconies prevent the sun from reaching the inside and provide consistent shade. The balconies sit among the canopy of retained native fruit trees, which provide additional shade, essential to tropical living.
"The home promotes self-reliance and sustainability while maintaining a contemporary approach to tropical architecture and exploration of material usage," says Kannangara.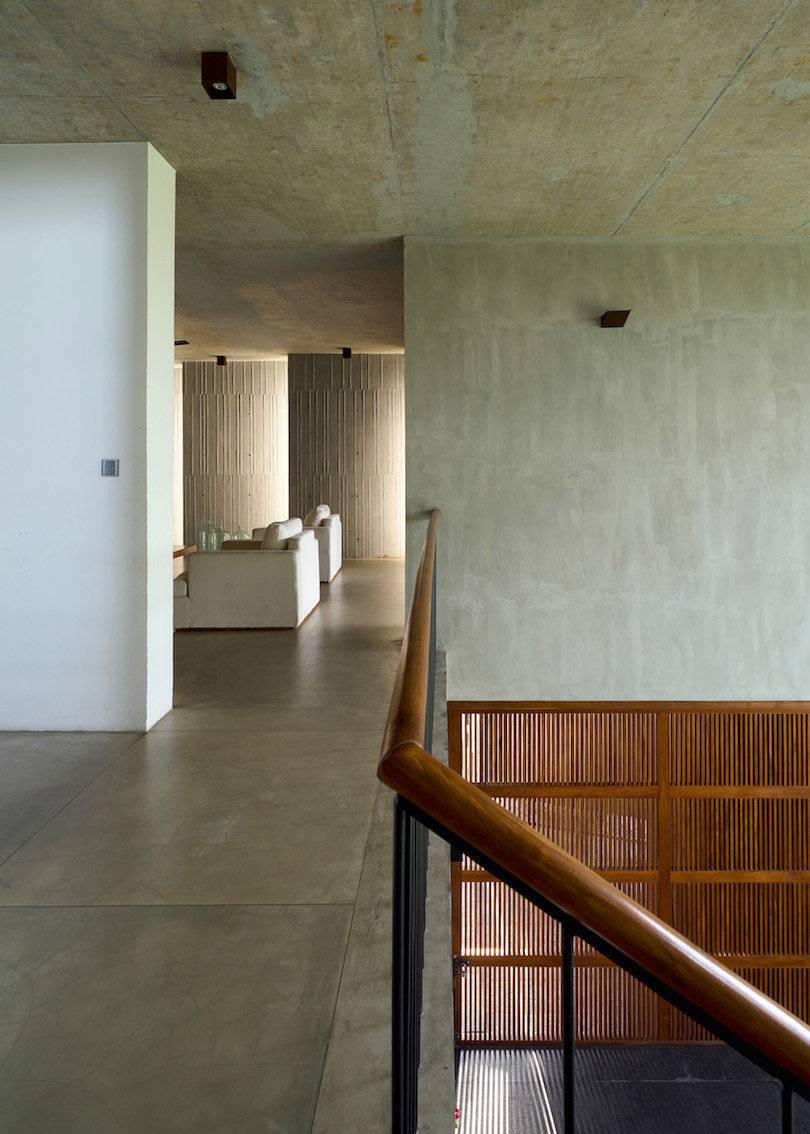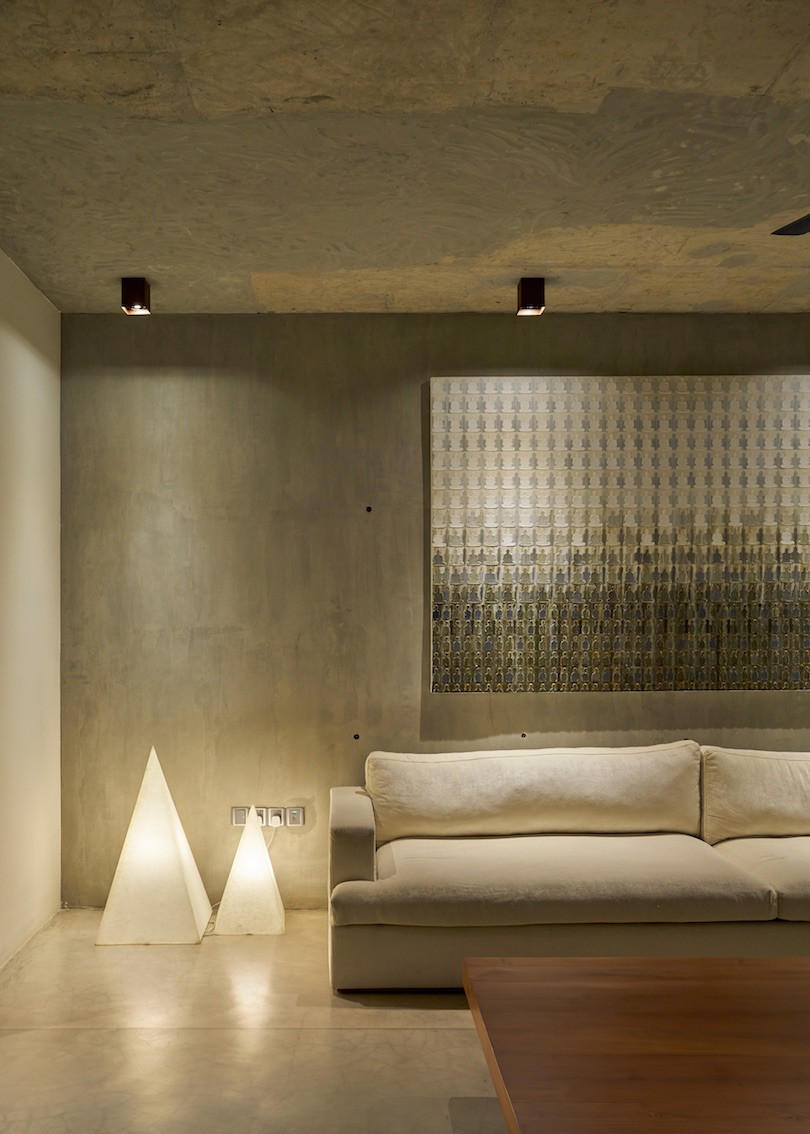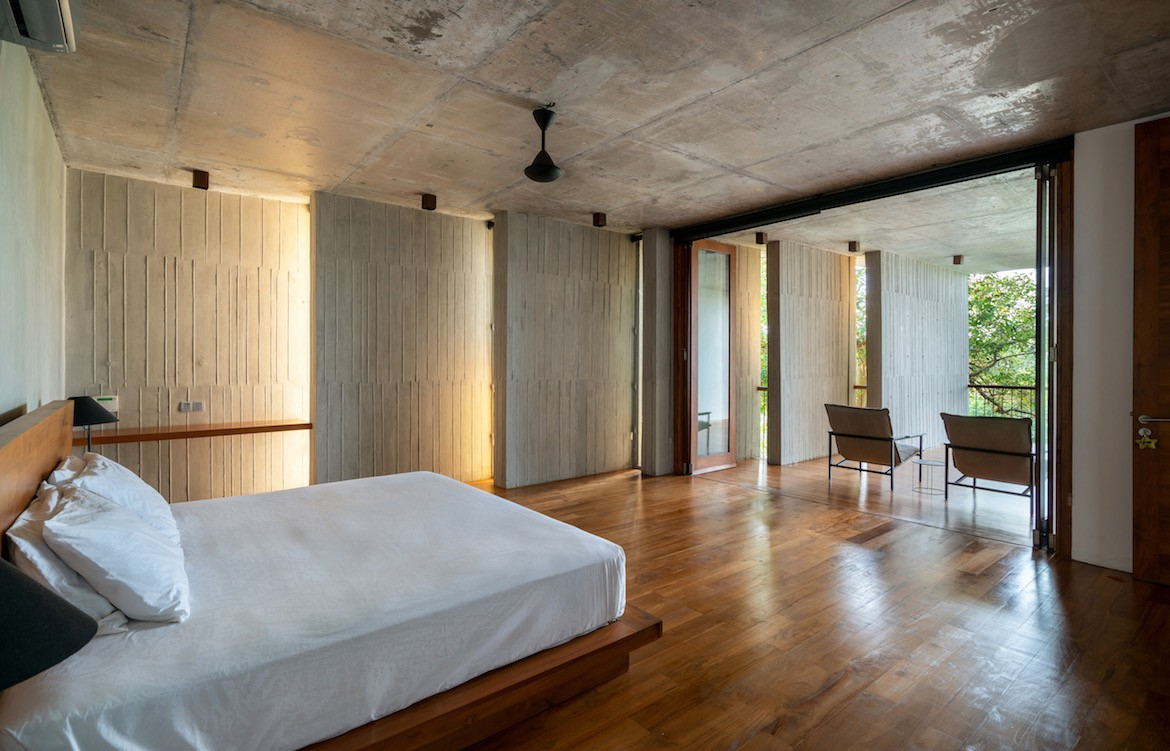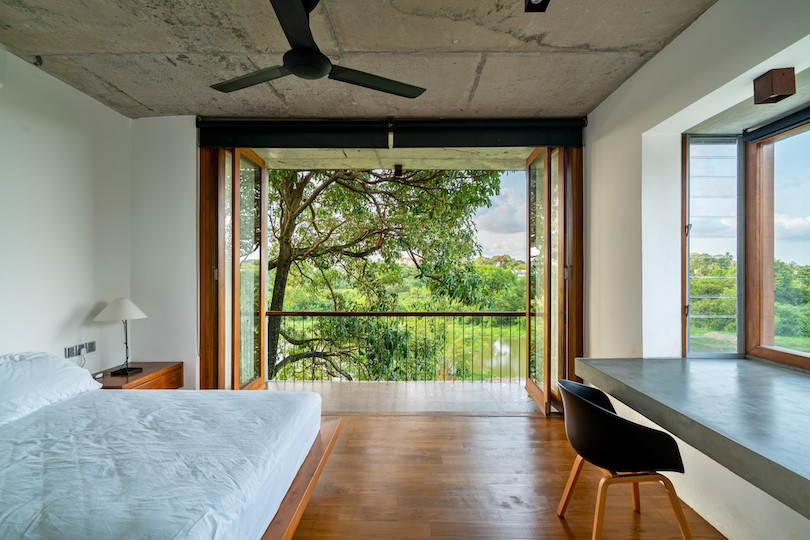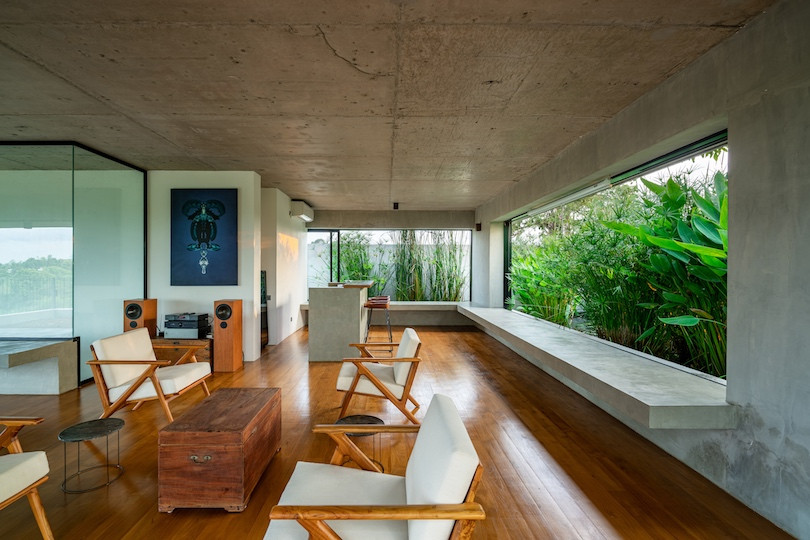 Project Details
Architects – Palinda Kannangara Architects
Photography – Ganidu Balasuriya
Landscape Designer – Varna Shashidhar
Want to see more from Palinda Kannangara Architects? Check out A Sri Lankan House With Transplanted Roots.
---