At the heart of this project is a tree. An apple tree, to be precise, that had been planted in the south-west corner of the property by the house's residents, a mother and her two children, as a symbolic promise to their late husband and father. Having lost him just 18-months prior, this renovation was the project that they had promised him they would finish.
Upon being engaged to help fulfil that promise, architect Mel Bright, of Melbourne-based practice Studio Bright, felt an immediate connection with the client and deep empathy for what she needed in her brief. "I'd like to think that a significant part of designing houses for families is the ability to have empathy and to listen," says Mel. "Hopefully that is what we've done a good job of here."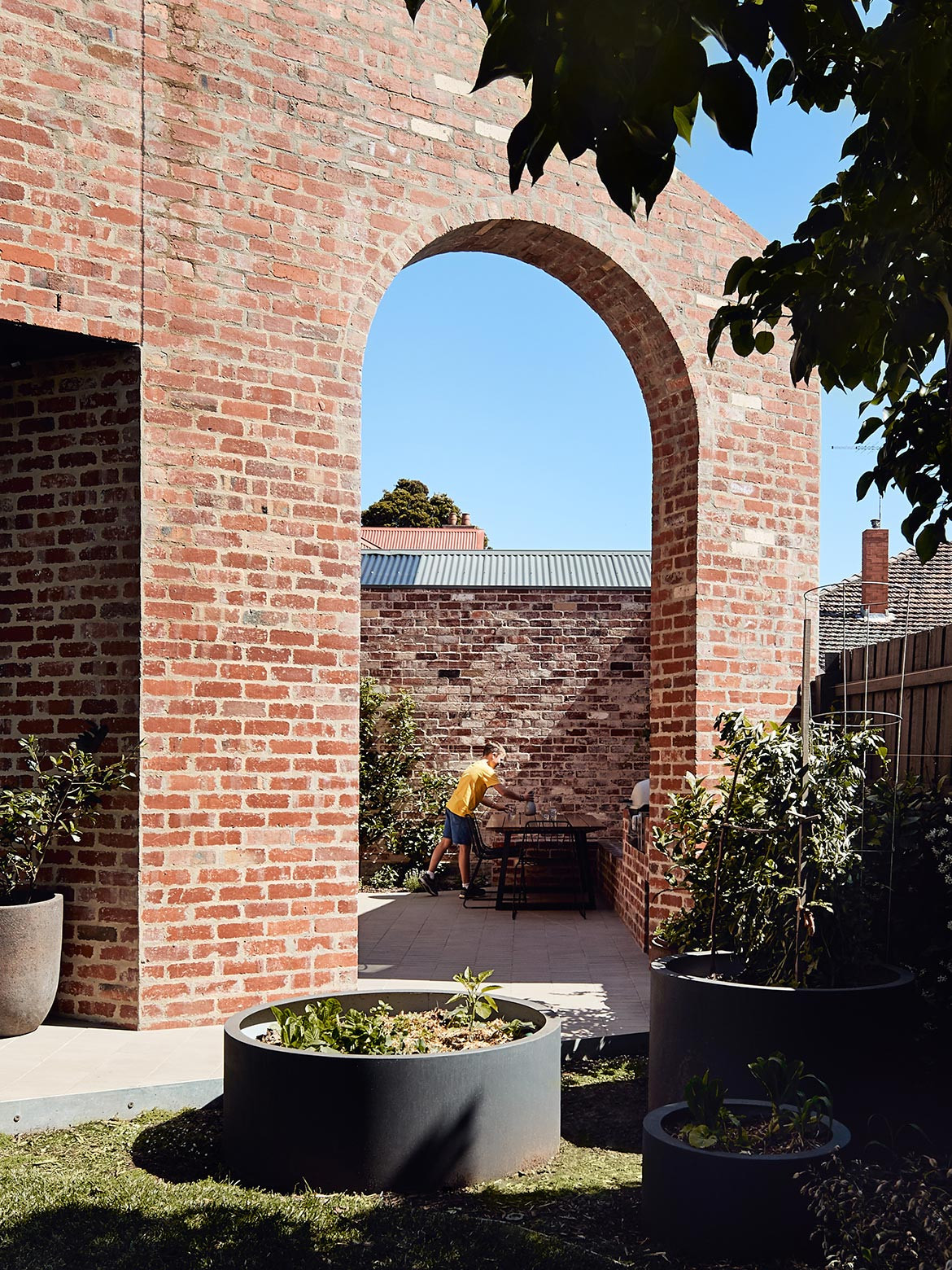 As is typical of most Melbournian alts and ads projects, the brief for this one came with the fixed condition of the preservation of the site's existing heritage-listed property. However, unlike many protected heritage buildings, this one was blessed with a northern orientation, and characterised by a central passageway and lovely bay windows. In addition to requesting new living spaces to the rear and the ability to offer retreat to a quiet upstairs bedroom, an imperative of the client's brief to Studio Bright was to somehow hero the sentimental apple tree in the design.
From the central passageway of the existing structure, the extension to House with a Tree Room contorts toward the south-west corner of the site, in which the beloved apple tree resides. Upon taking the pivot at the end of the hall, traditional planning transitions into a series of family-use niche spaces comprised in a fluid arrangement.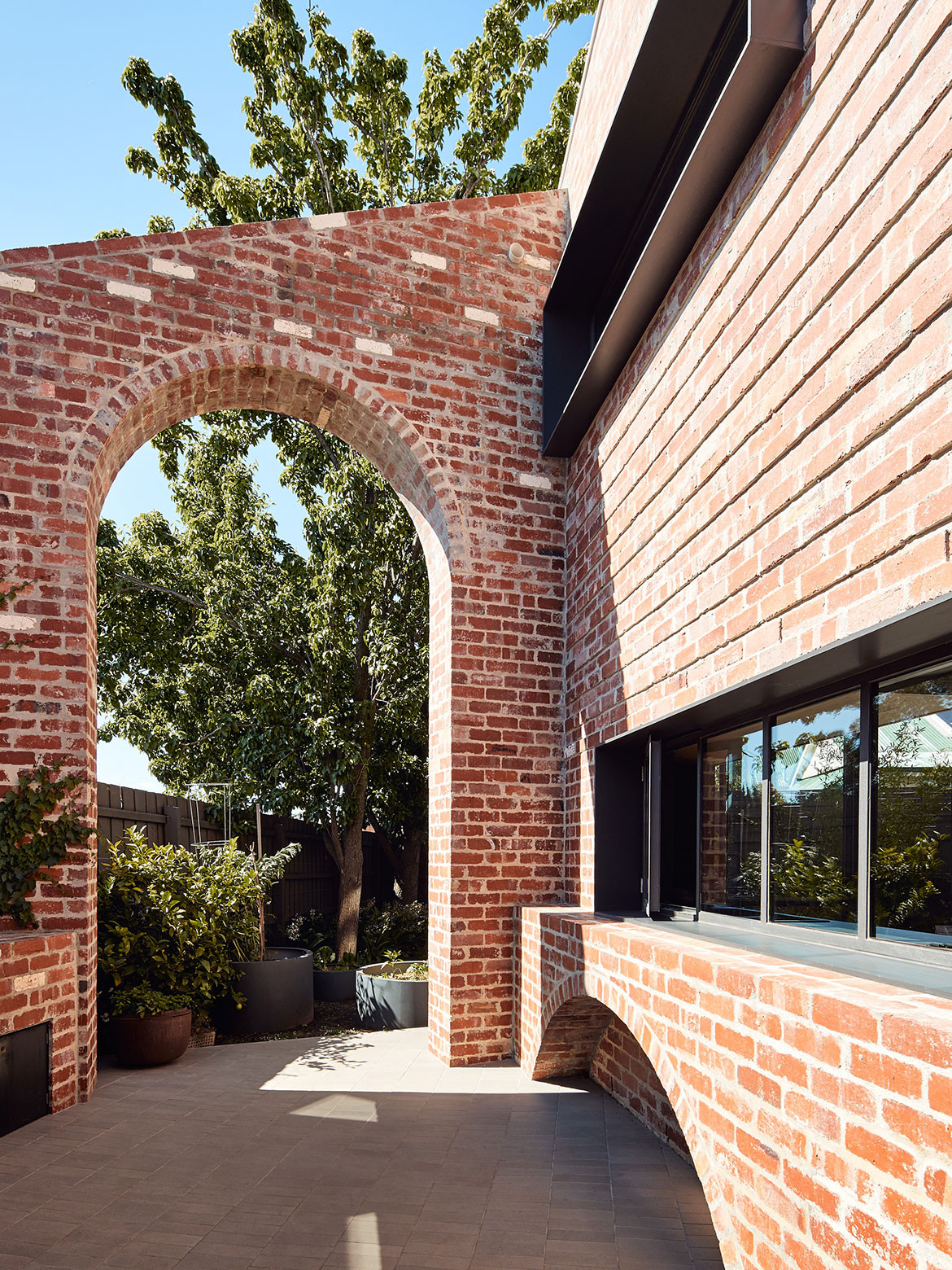 The transition between old and new is demarcated by a change in floor level and floor material, as one steps down from an alcove-like sitting recess with original features into the new kitchen and dining room. An open courtyard – affectionately known as the Tree Room – abuts the kitchen and dining area, providing abundant space for alfresco dining, entertaining, or quiet reflection, while acting as a bridge between house and garden.
In accordance with passive solar design principles, the extension is oriented for maximum solar gain and features deep eaves that offer ample shade in the summer. Windows have been double-glazed and new and existing walls have been insulated to high standards. Meanwhile, material selection was based on the durable and long-lasting, using bricks recycled from demolition and recycled timber materials have been used extensively in joinery and flooring.
With sustainability as well as sentimentality embedded throughout, it is evident that Studio Bright's design for House with a Tree Room is sensitive in more ways than one.
Studio Bright
studiobright.com.au
Photography by Peter Bennetts
Dissection Information
Splashback tile from Anchor Ceramics
Vogue tiles in Laguna from Classic Ceramics
Dita Stool from Grazia and Co.
Cover Chair by Muuto from Living Edge
Line Pendant 04 2.0 from Douglas and Bec
N°304 wall lights from La Lampe Gras
Potter Light pendant in Charcoal from Anchor Ceramics
Yokato sink mixer in Aged Brass from Brodware
Logic tapware in Graphite from Rogerseller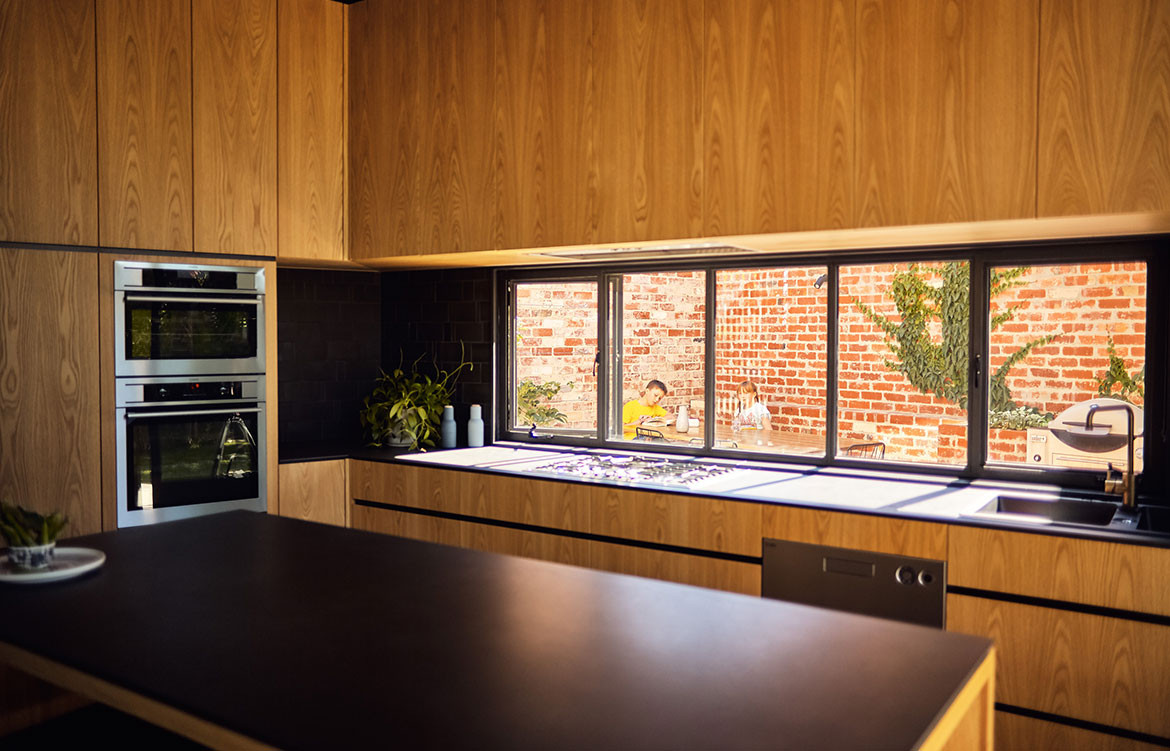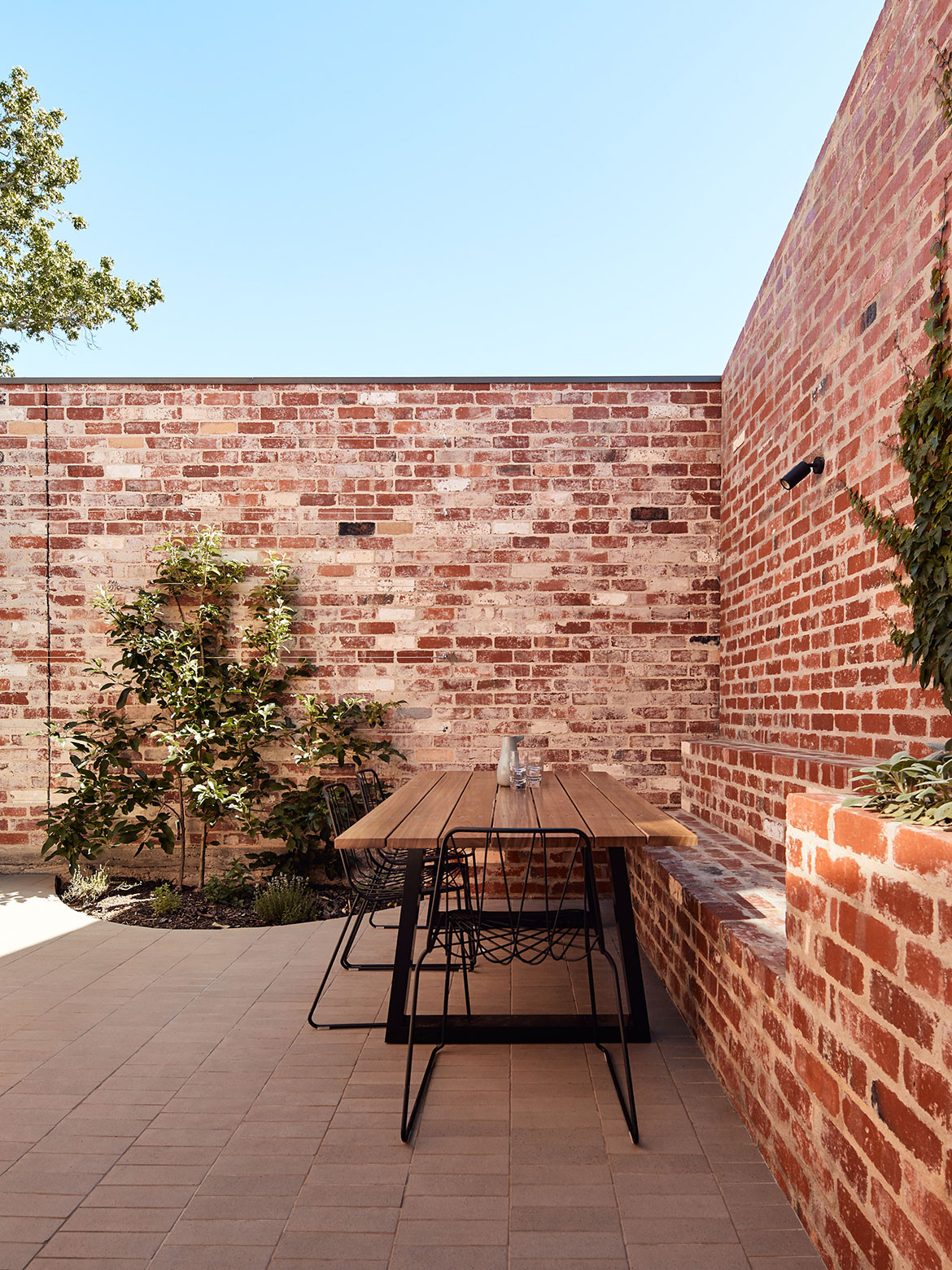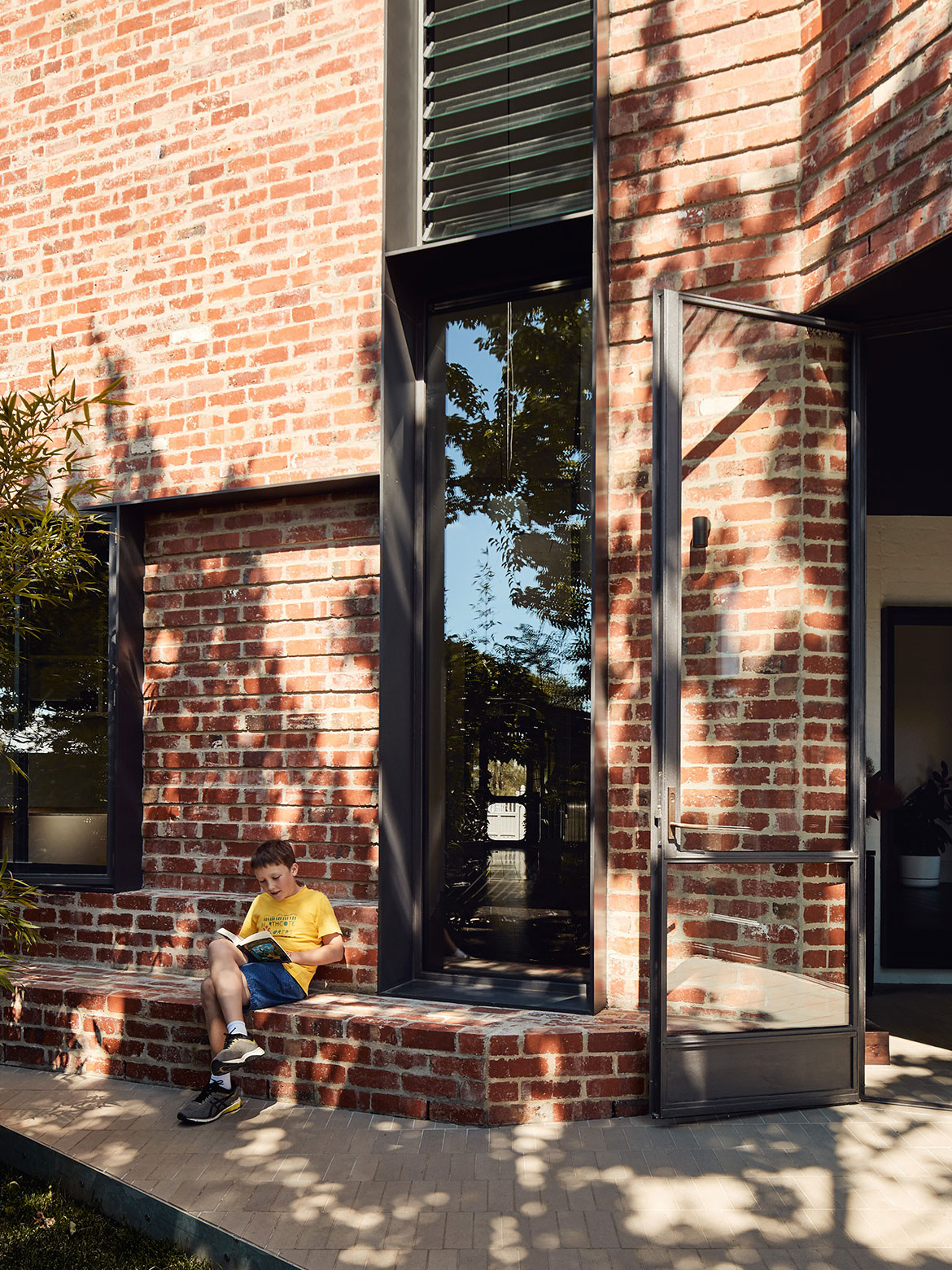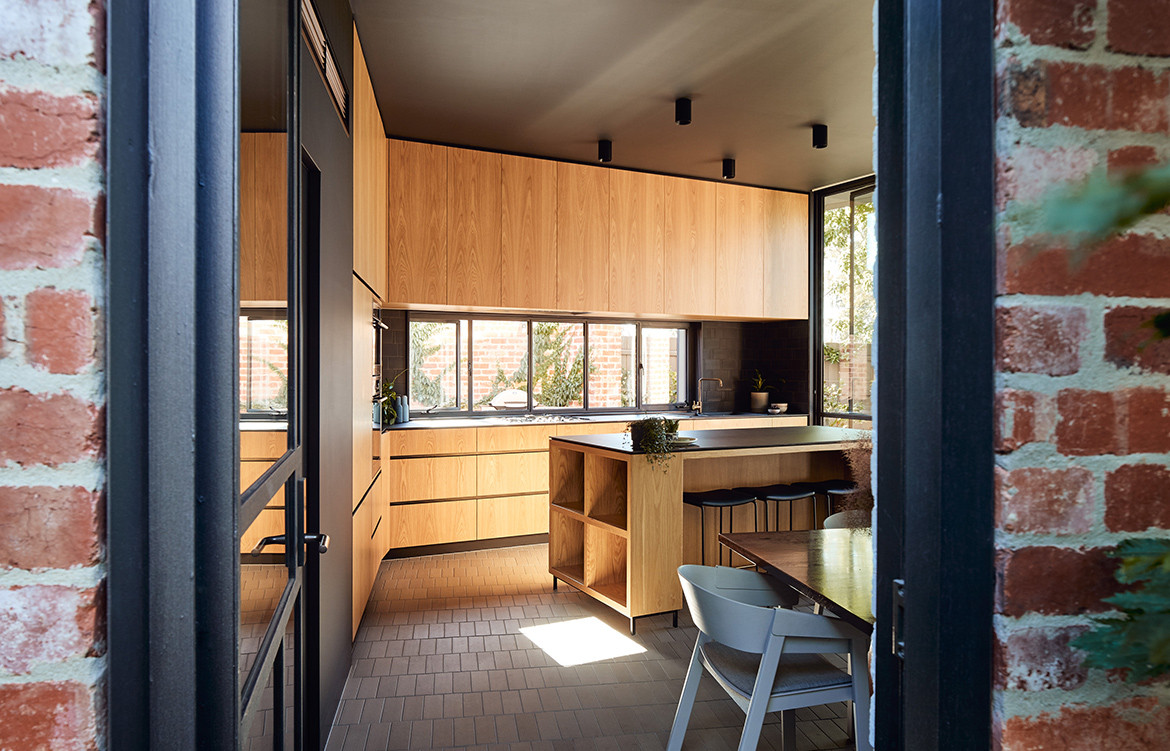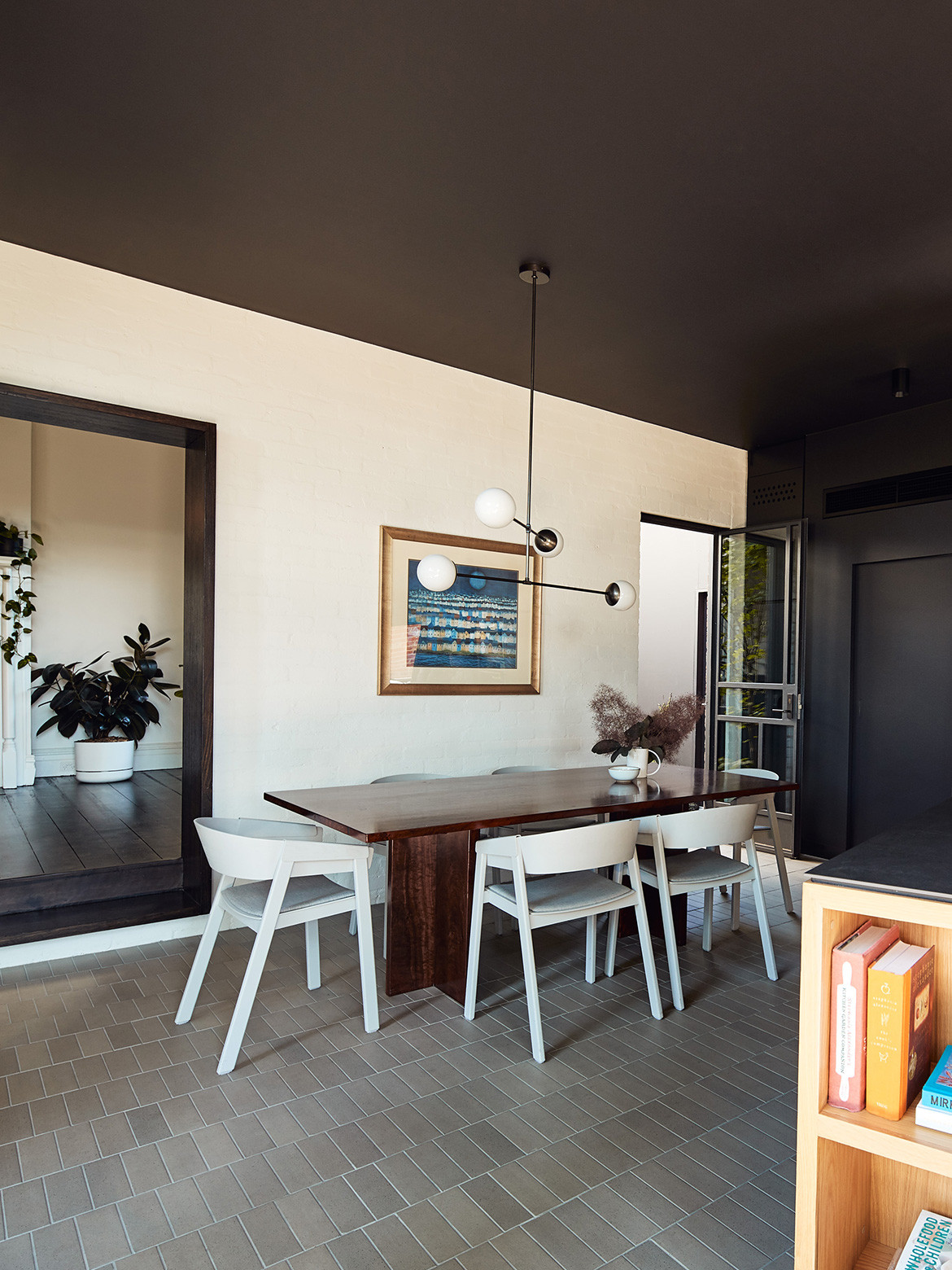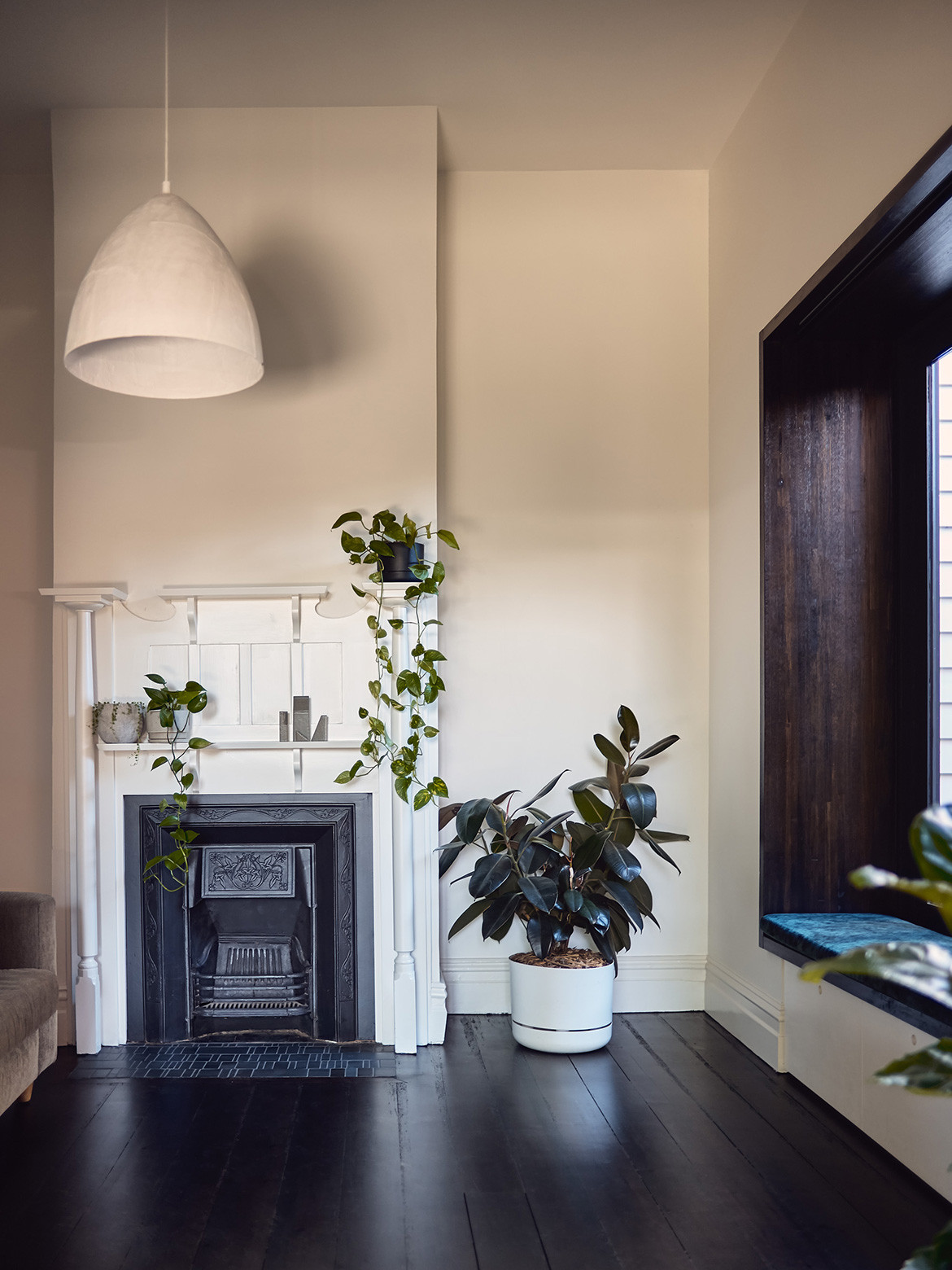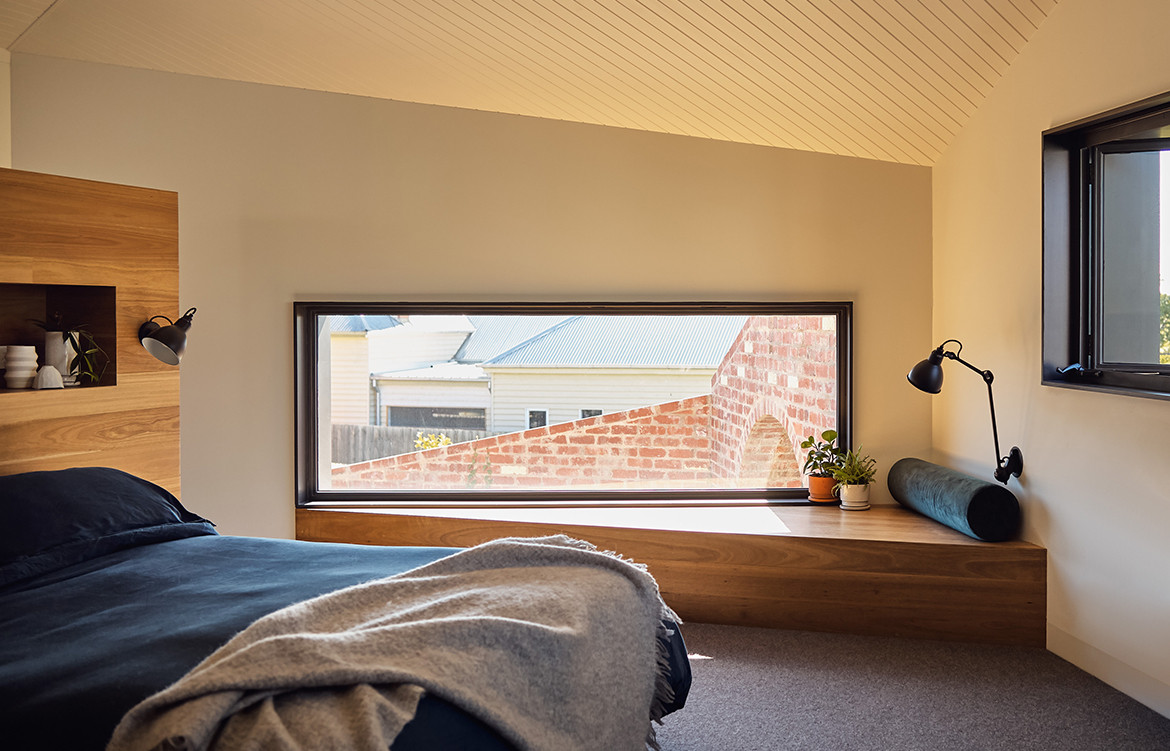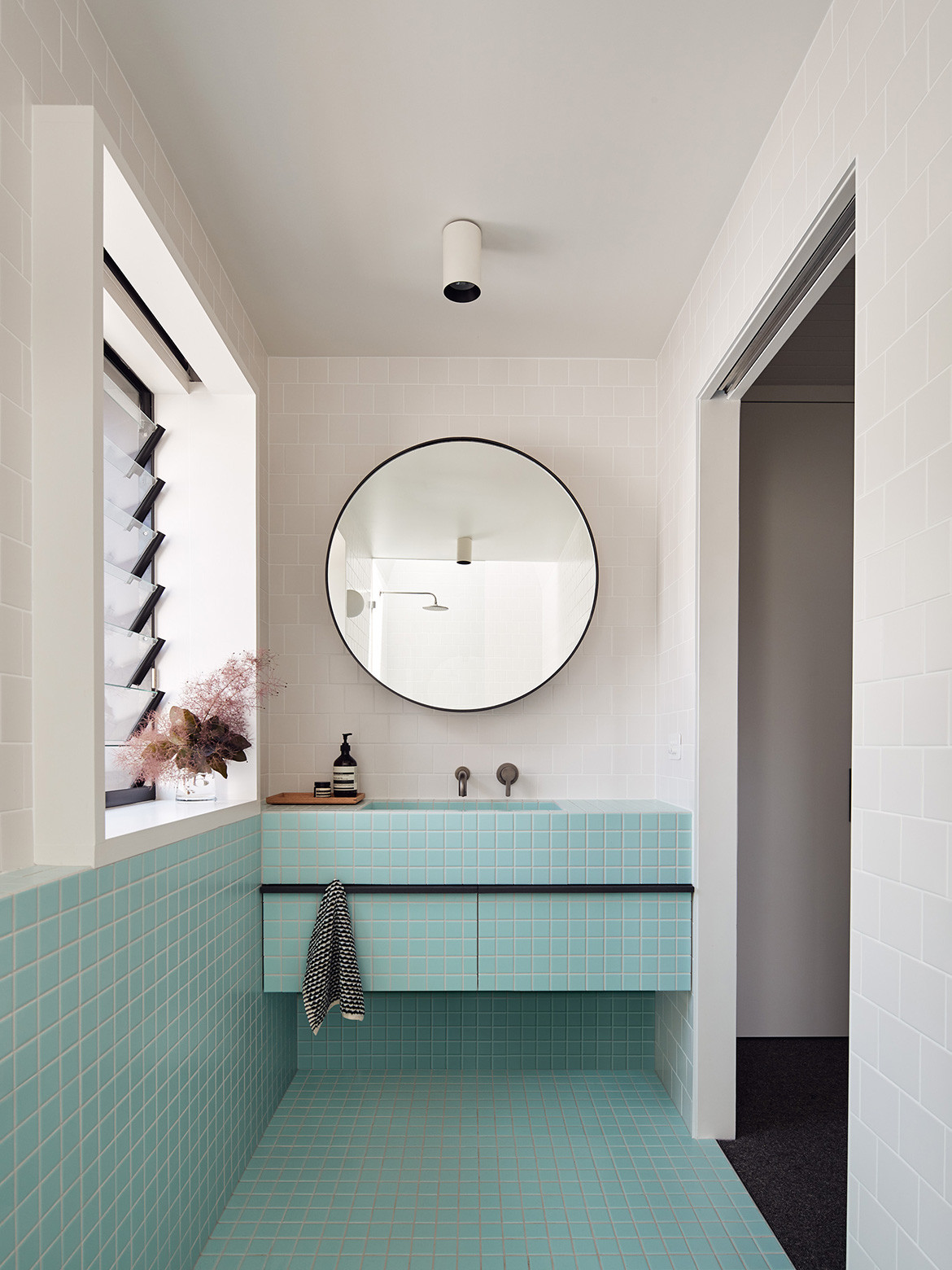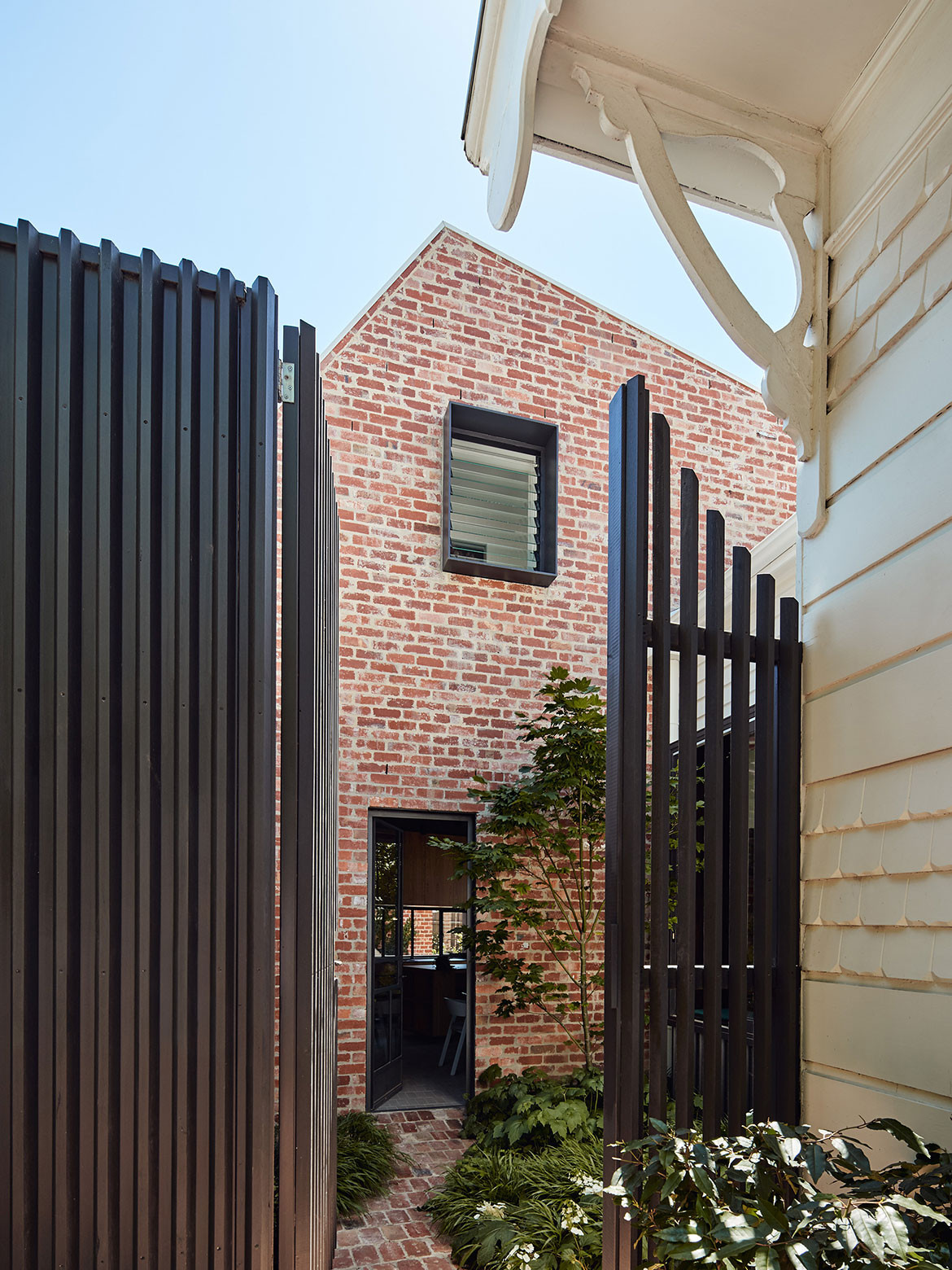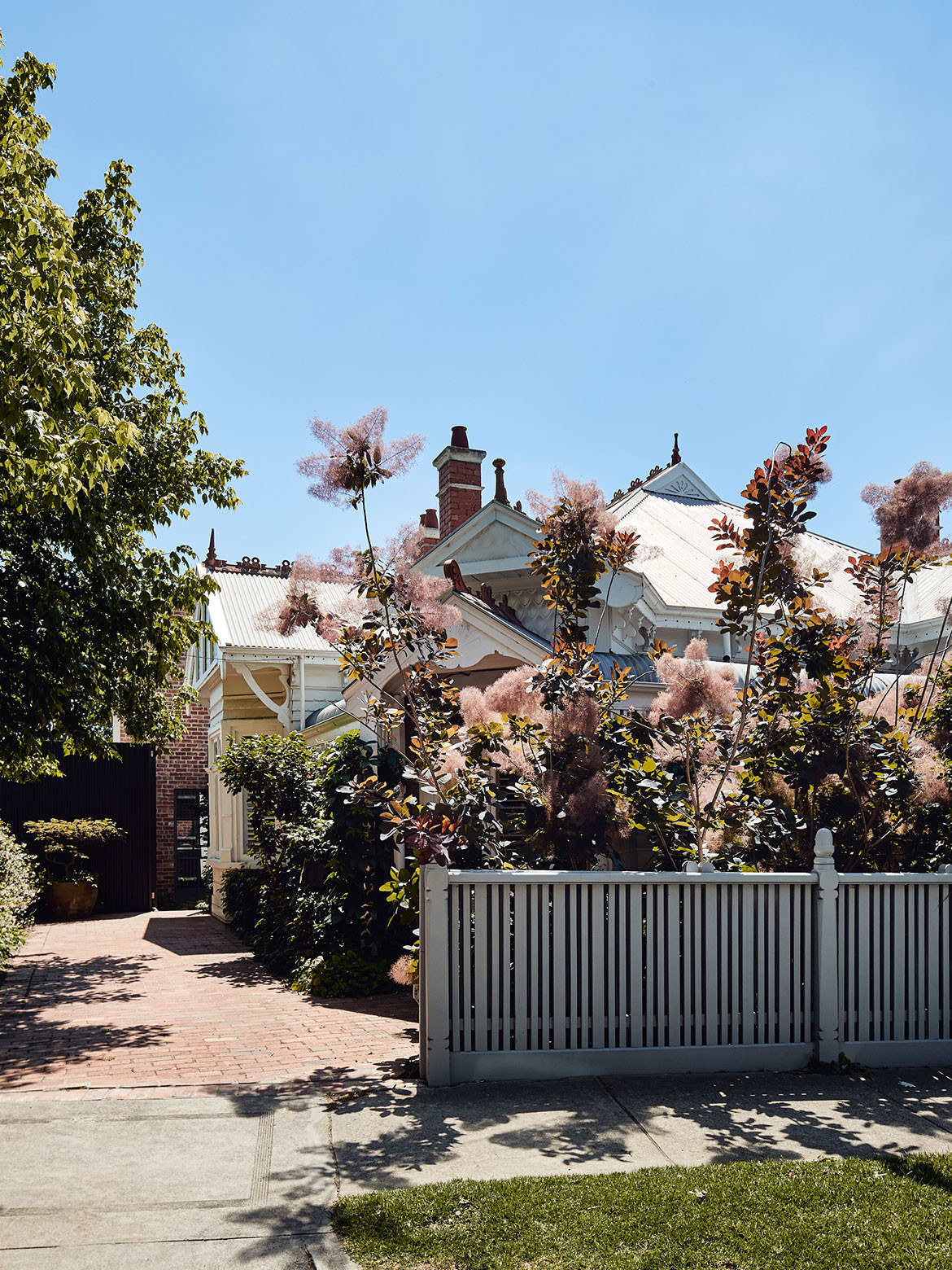 We think you might also like Rae House by Austin Maynard Architects
Tags: Alterations & Additions, Anchor Ceramics, Brodware, Classic Ceramics, Douglas and Bec, Family Residence, Grazia and Co, la lampe gras, Living Edge, Mel Bright, Melbourne, muuto, Northcote, passive solar design, Peter Bennetts, recycled materials, renovation, rogerseller, Studio Bright
---