There are quite a few extraordinary things going on with this house. Firstly, it is discrete, which is rare for such a prestigious location on Sydney Harbour with a 180-degree view. Next it battles the elements without disrupting that view. And lastly, the view itself has been worked for both its wow factor and a real love of the Sydney Harbour.
Using the steep slope of the site, the architects buried the bulk of the building into the hillside. A flat roof and predominance of white give the building a decidedly modernist feel. This combination makes the three-storey house appear like a modest single-storey home from the street.
"The building nestles into the hillside becoming an integrated landform in itself. We then used the courtyard plan to create pockets within that topography to serve as sheltered sanctuaries, set back from the buffeting windows and big harbour views," says Conrad Johnston, director, Studio Johnston.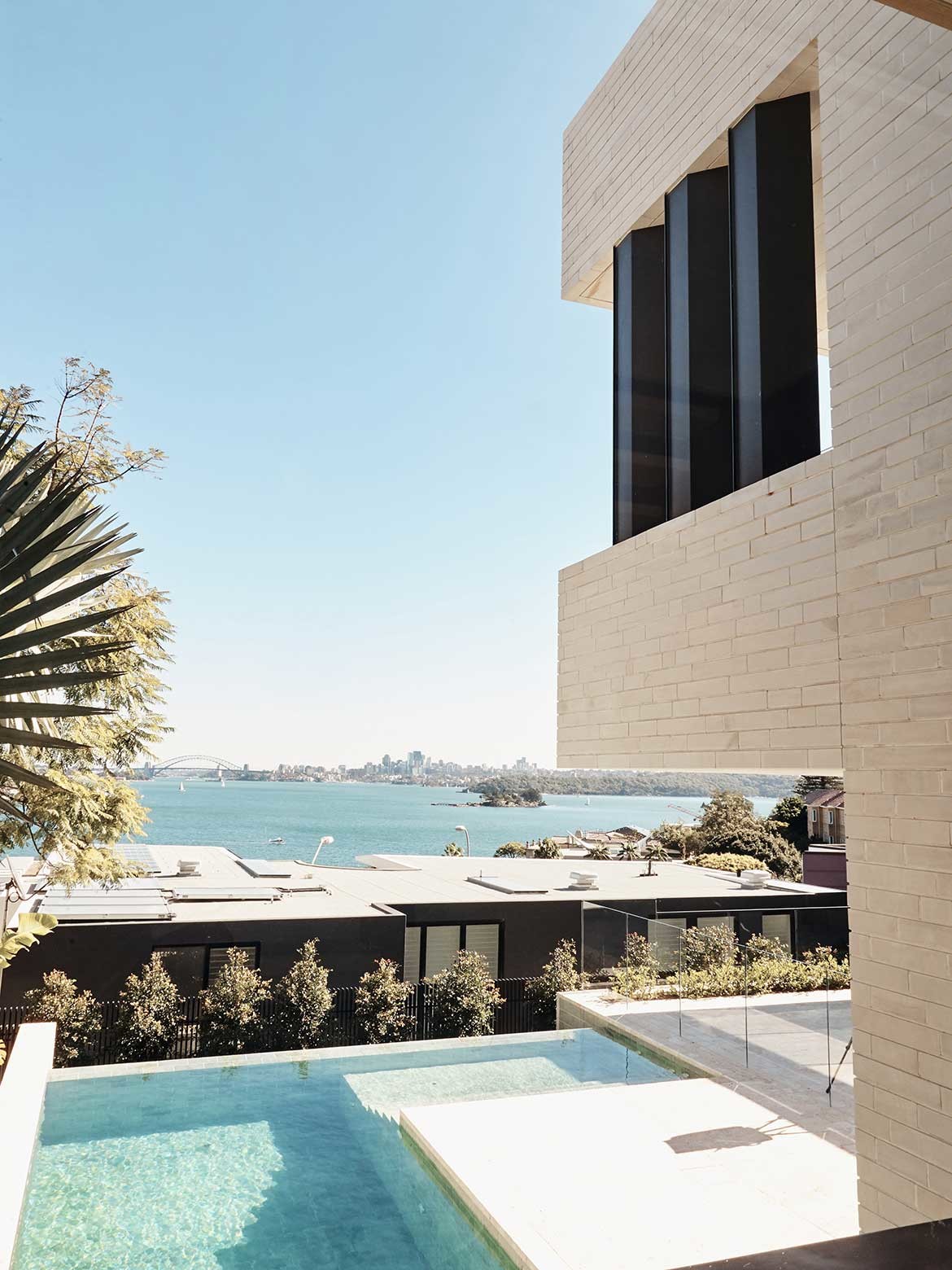 At the heart of the home, at the middle level, is a large walled and paved courtyard with a mature Pandanus tree. This area acts as a fulcrum to the public spaces of the home, with the living room, kitchen and dining room coming off the courtyard, all able to open to this space. Effectively this creates an extensive outdoor area and interior shelter, while mediating the more exposed westerly terrace, and taking in the big harbour view.
Construction materials feature a variety of stones. Coral stone has been used for interior tiling through the public spaces. The visually soft exterior comprises limestone bricks, which have been quarried and individually hand-cut and laid by a stonemason. "Limestone is a soft stone, and more uniform in colour than the sandstone into which the house is carved, so it makes a nice punctuation," says Johnston. "And the quality of light on limestone is very different to its effect on a normal clay brick. It almost shimmers," he adds.
Plantings by Myles Baldwin are exemplar and entirely unexpected, while materiality is simply beautiful.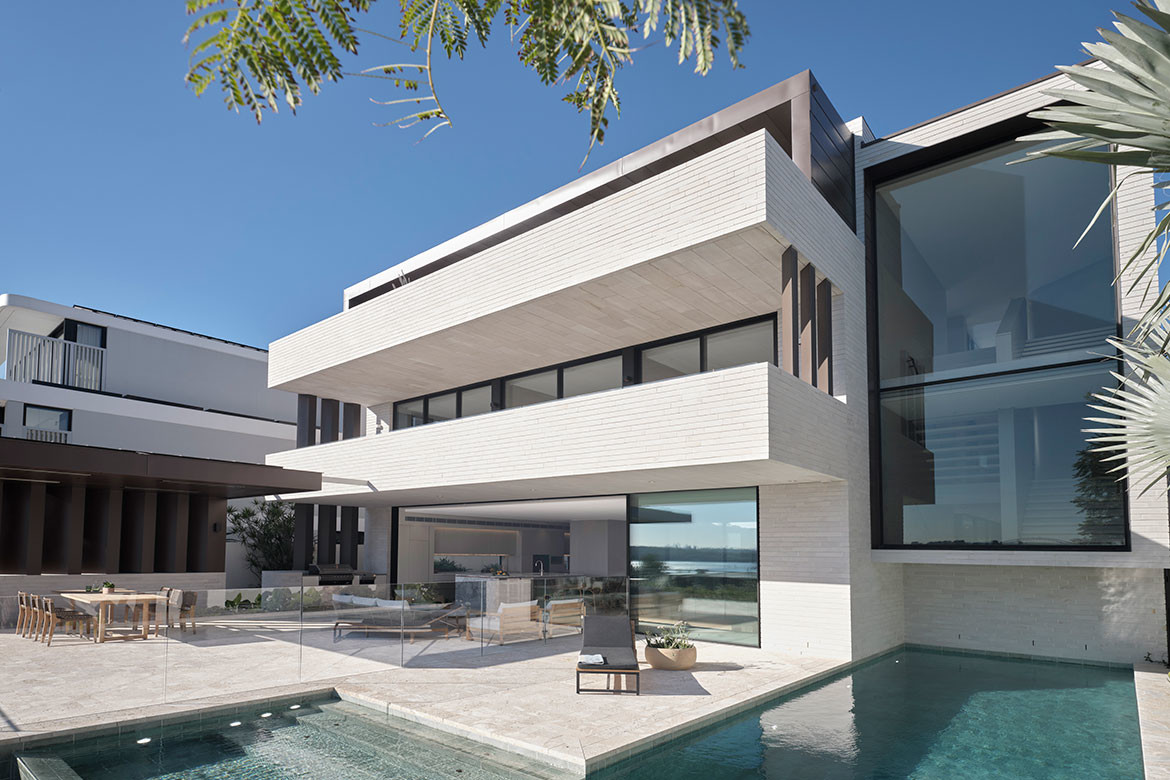 The master ensuite is a delightful surprise with a large window looking straight to Sydney Harbour, capturing Sydney Harbour Bridge and the sails of the Opera House. The bath, encased in marble is large and opulent with the same marble used for walls and floor.
The single materiality compounds the sense of luxury, and is exceedingly well done.
Sustainability measures include rooftop solar power, a sizeable rainwater tank below ground, low-E glazing throughout and heat-mitigating roof gardens.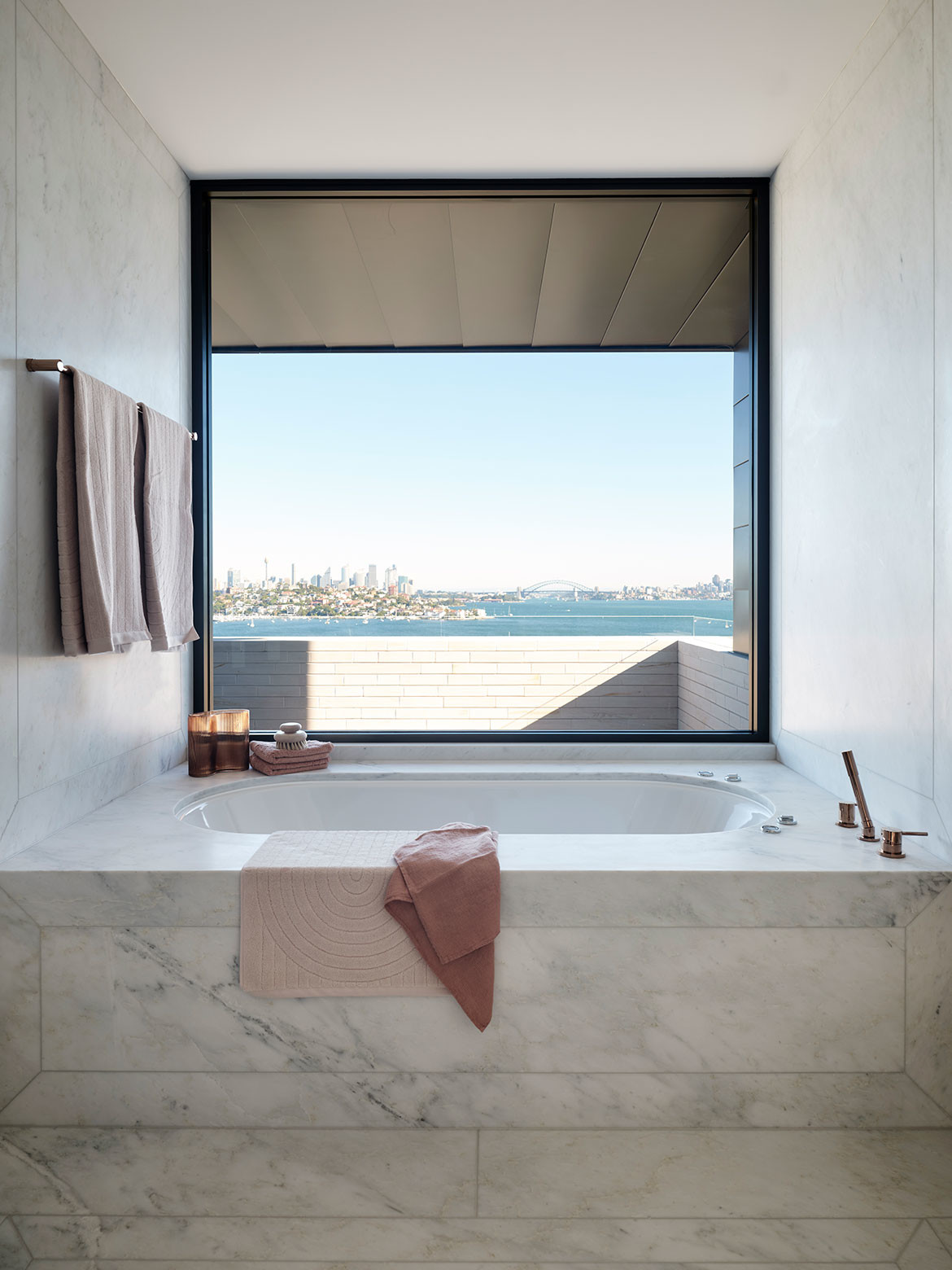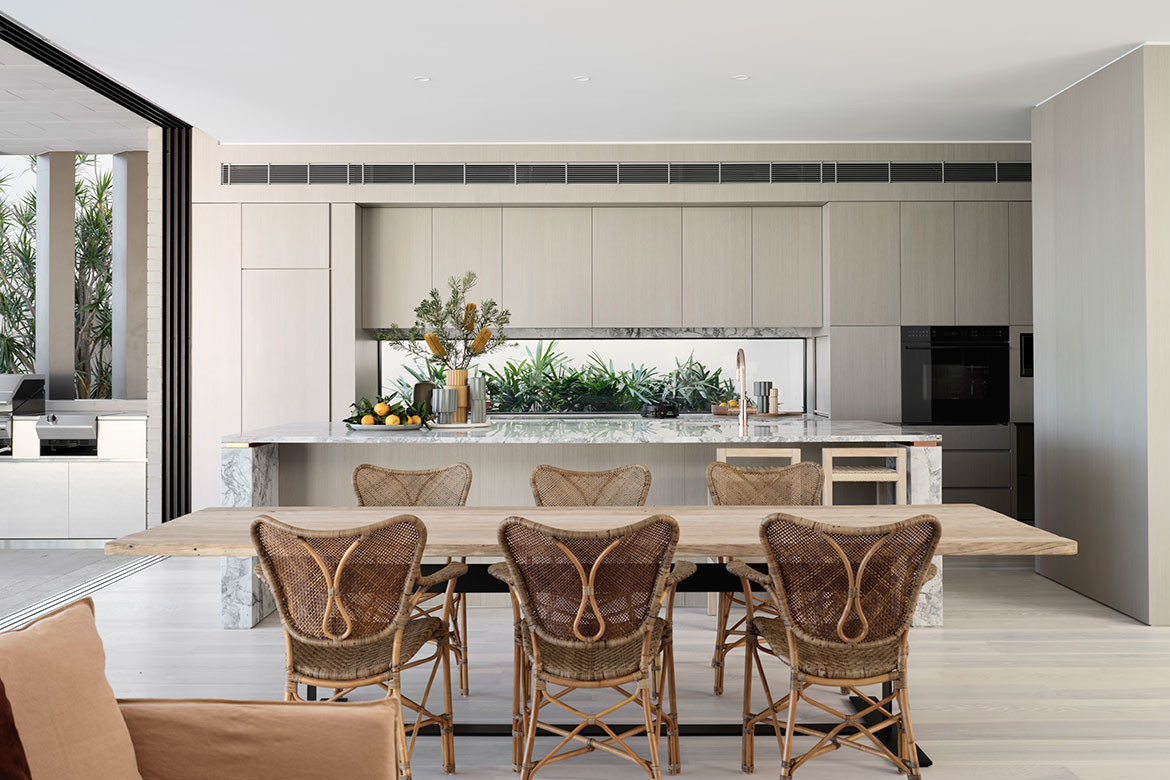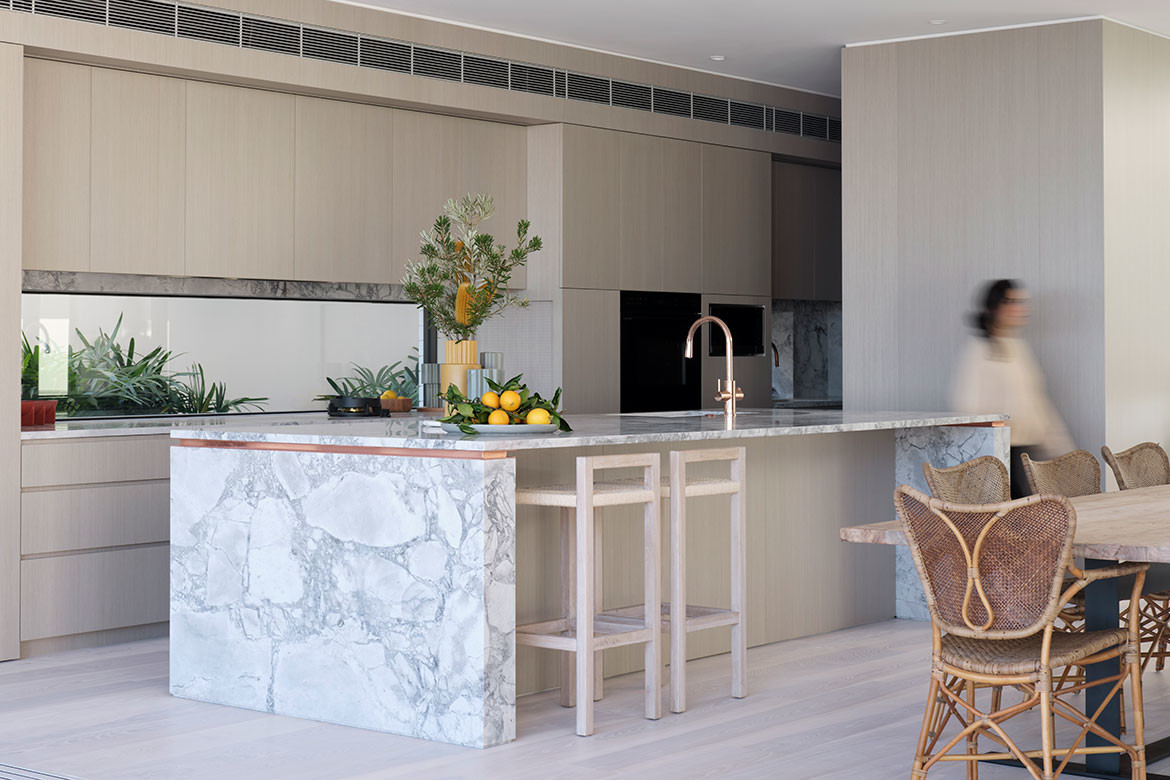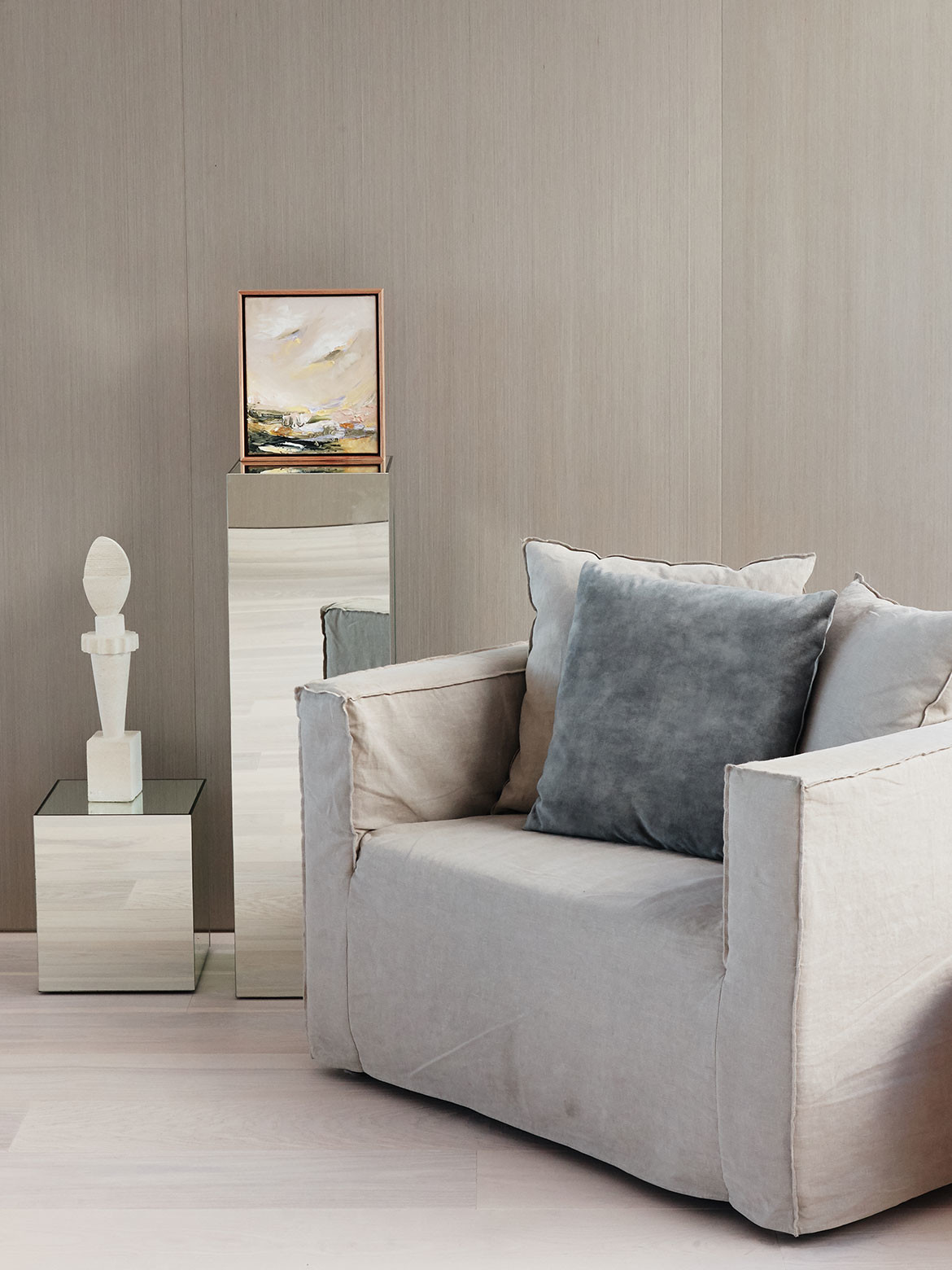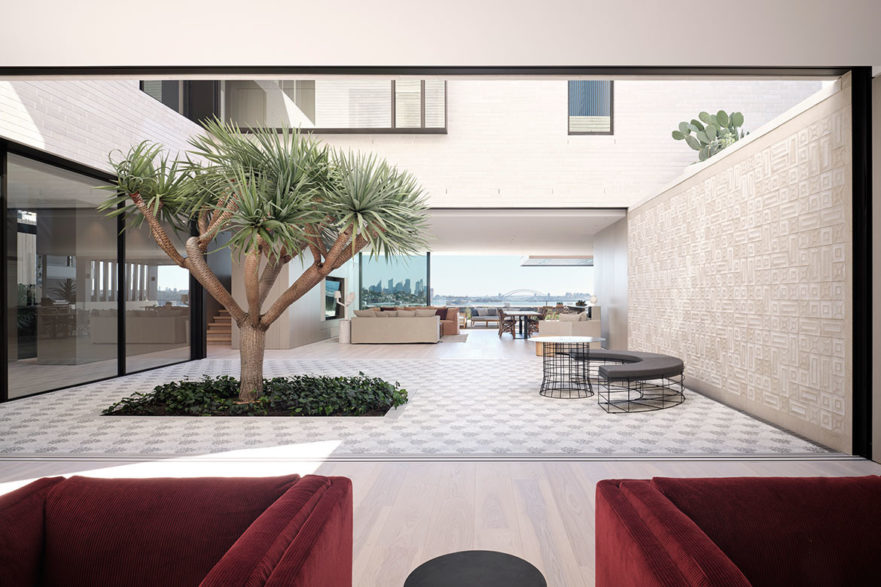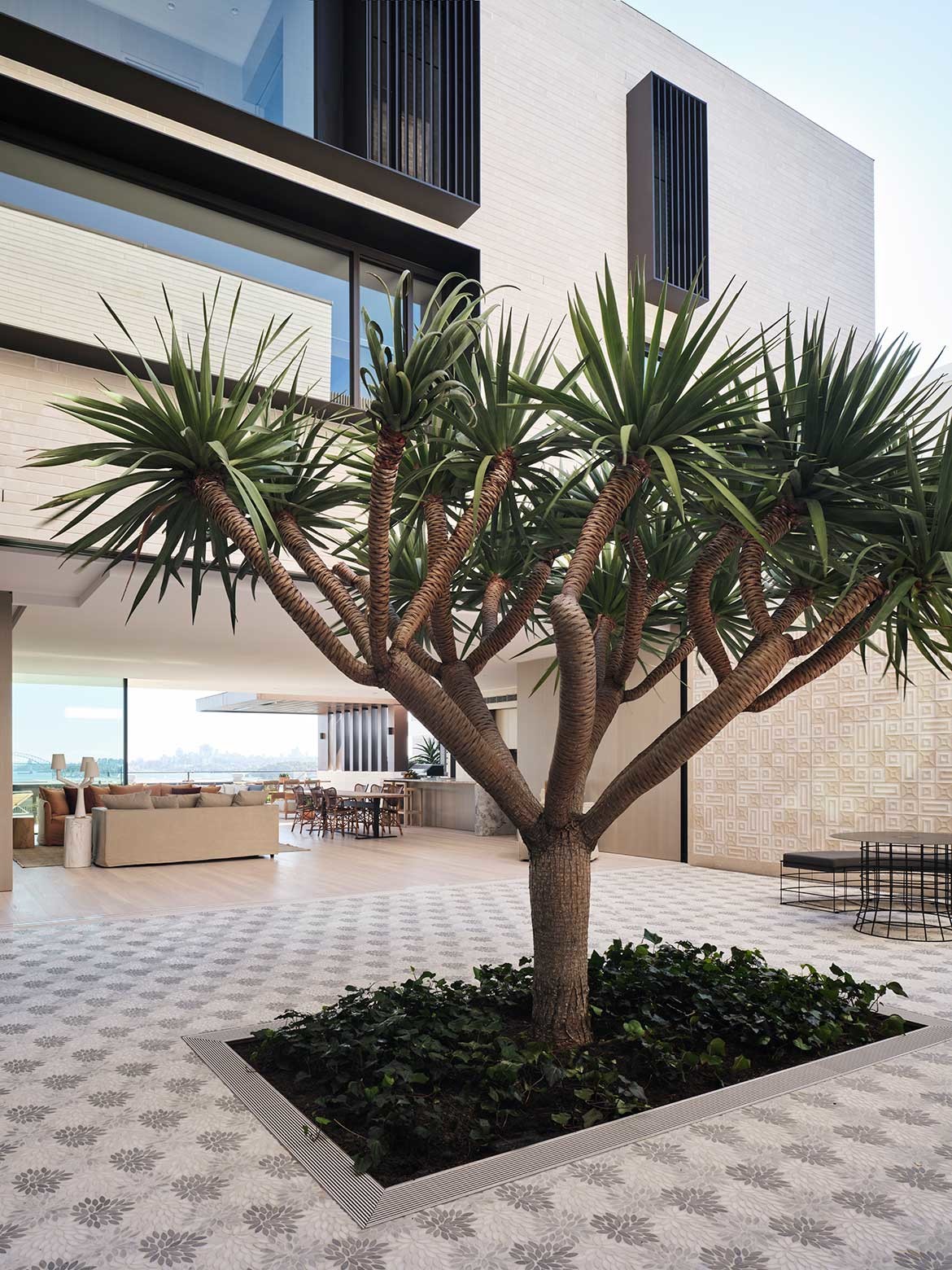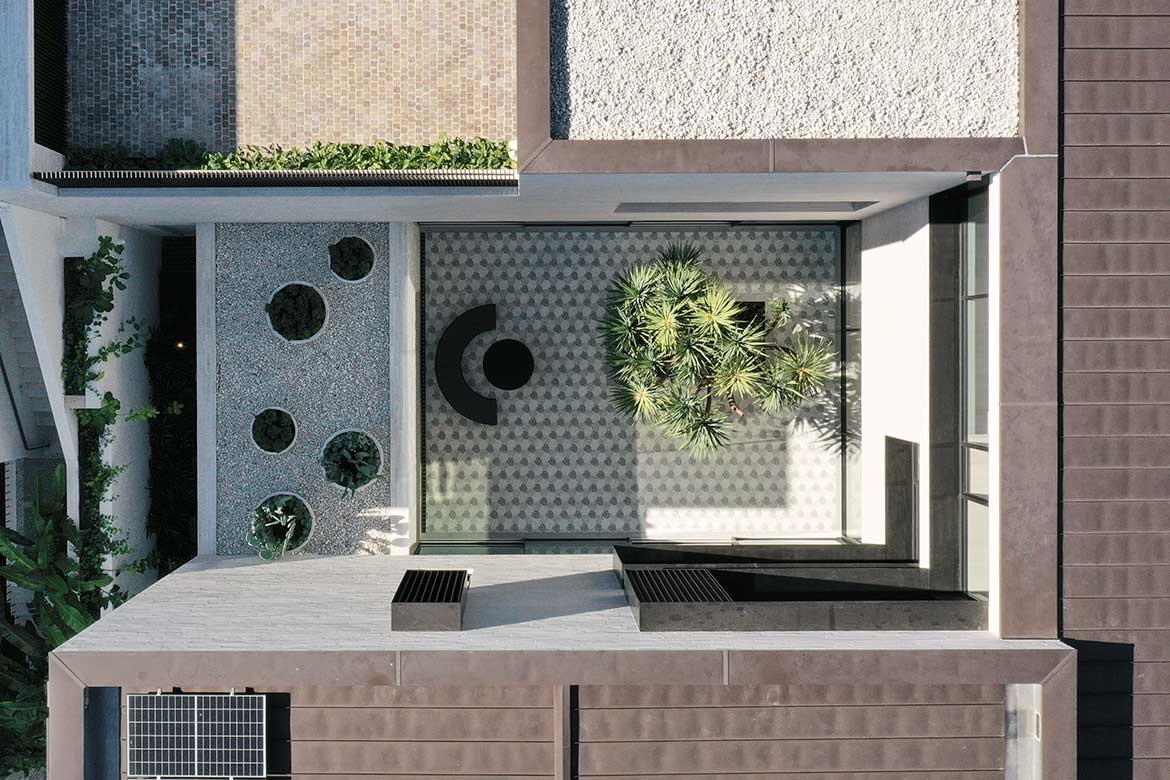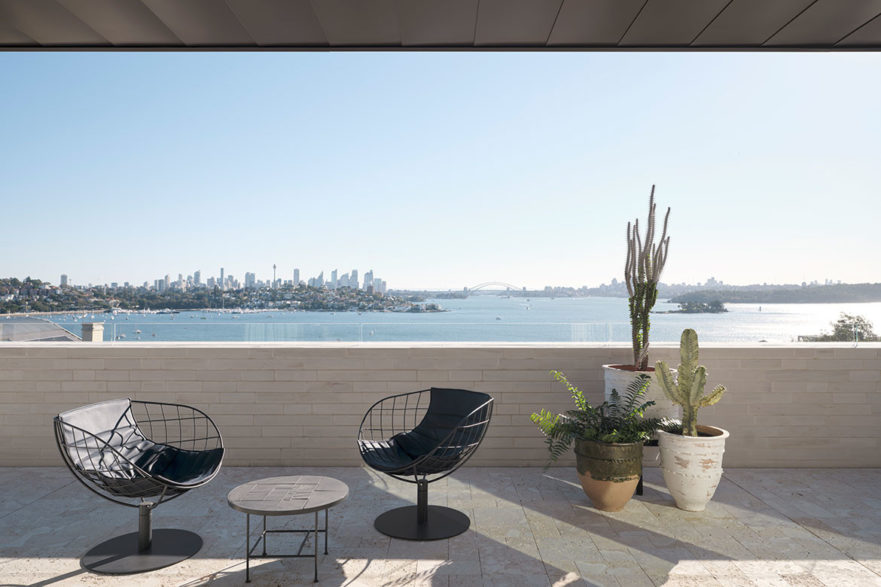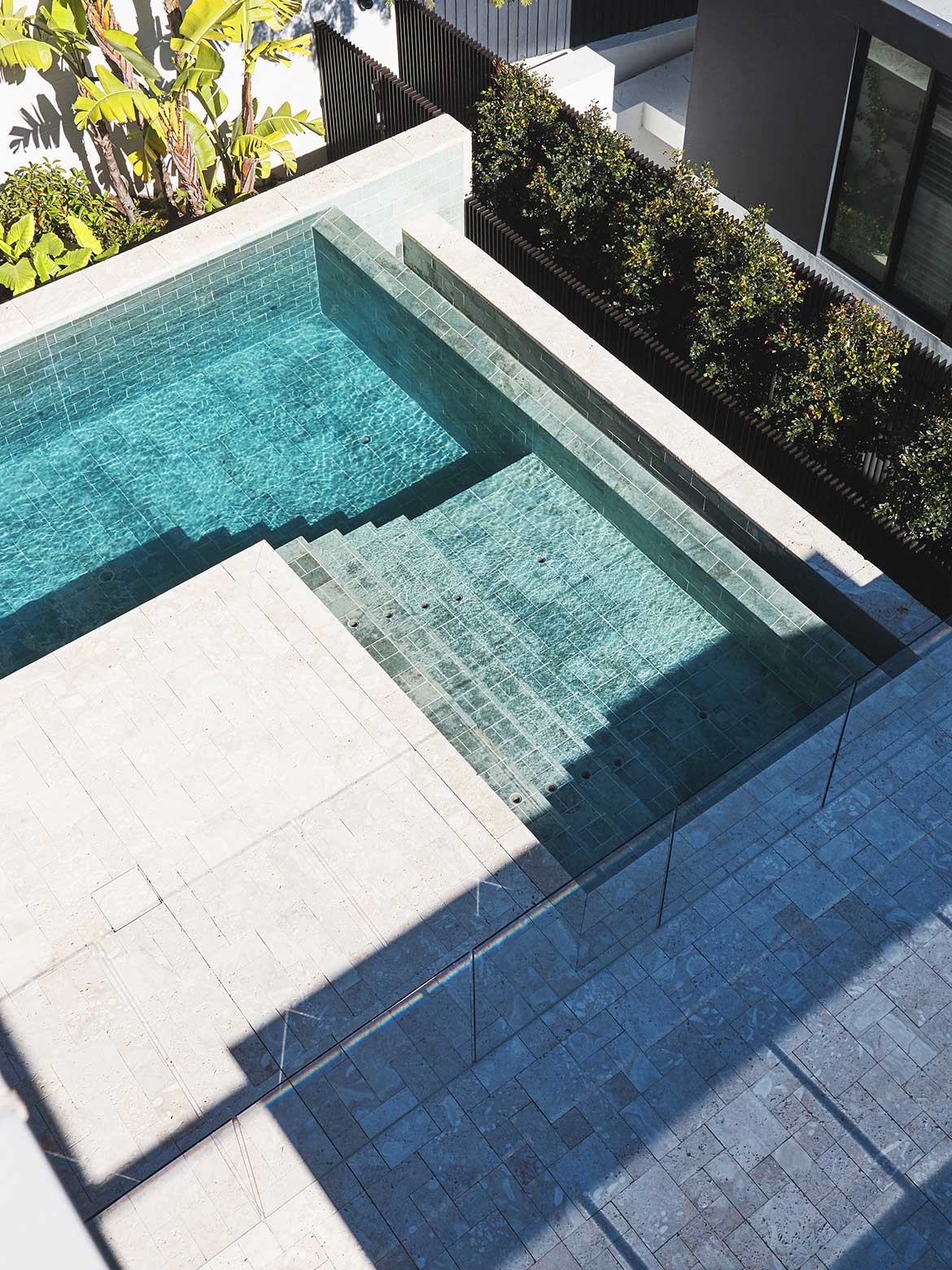 Project details
Architecture – Studio Johnston
Interiors – Dreamtime Australia Design 
Landscape architecture – Myles Baldwin
Photography – Dave Wheeler
We think you might like this Sydney home carved into a hillside, Luigi Rosselli's Sandcastle
---