With a brief to provide the industrialised community of Rosebery with a friendly and welcoming clubhouse-style environment, Bernadette Bellwood of Bellwood Group turned to the immediate and not-so-immediate surroundings for inspiration.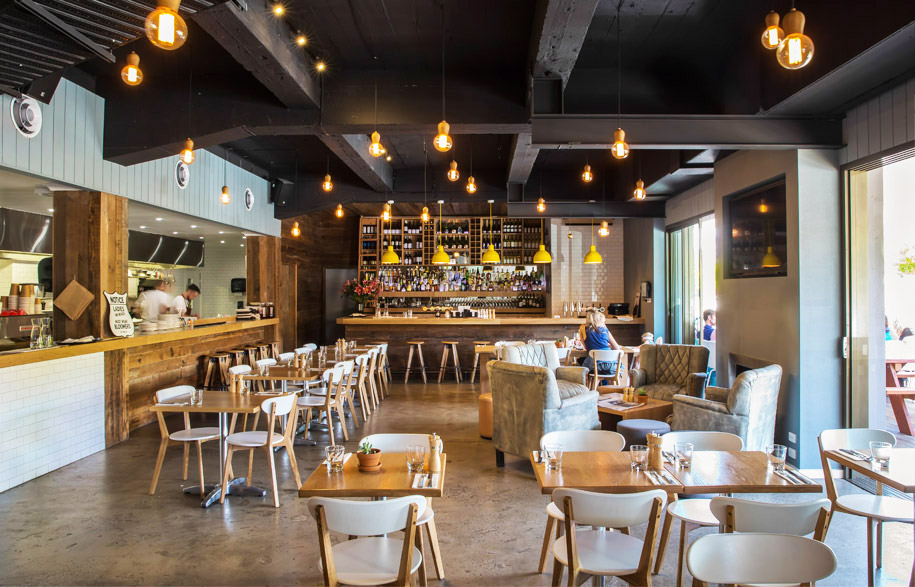 The site for the project was a blank canvas – housed in the headquarters of Surf Life Saving Australia (SLSA), and Bellwood leapt on the beach theme as a means of interrupting the light-commercial/industrial monotony of the area with a relaxed and inviting aesthetic.
For Bellwood the link to SLSA also sustained a personal connection to the project; "My prior career as a professional athlete and early years competing within the surf life saving community inspired me to conceptually develop an environment which you would generally find within the surf life saving community… Mateship, community service, working towards a goal, patrol hours, having a time for competing and training followed by a drink in the clubhouse amongst friends hold a strong sense of nostalgia for me. It's something I look back on fondly and am proud to have been a part of." she explains.
Paying homage to SLSA's history is a series of archival black-and-white photographs depicting surfing and beach times – these adorn the walls to showcase the SLSA's heritage.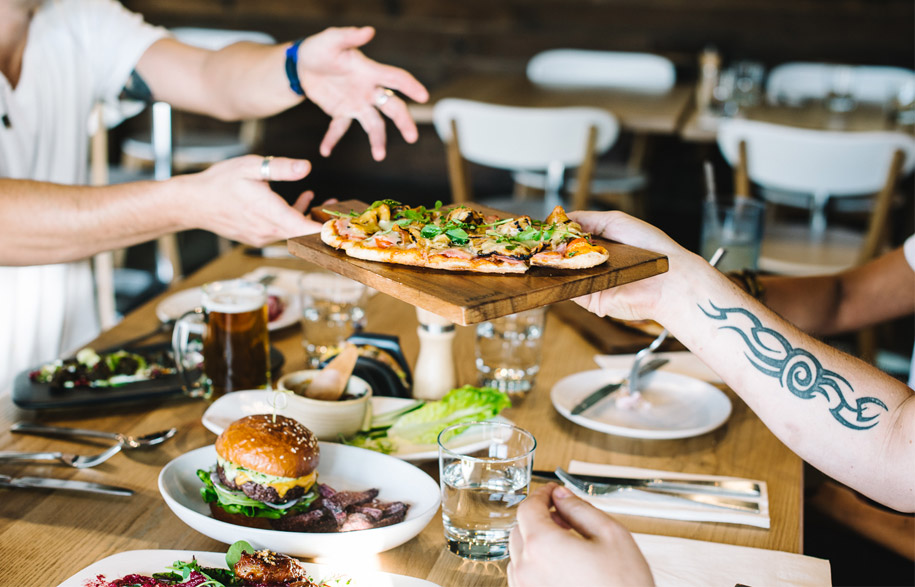 The material and colour palette for the interiors also echoes that of beach clubhouses, evoking the natural materials and colours of a Bondi Beach sunset. Sandy yellows and muted pastel tones abound – in Bellwood's words, "what you see looking back from sea to shore at sunset, amongst an eclectic environment at Bondi Beach".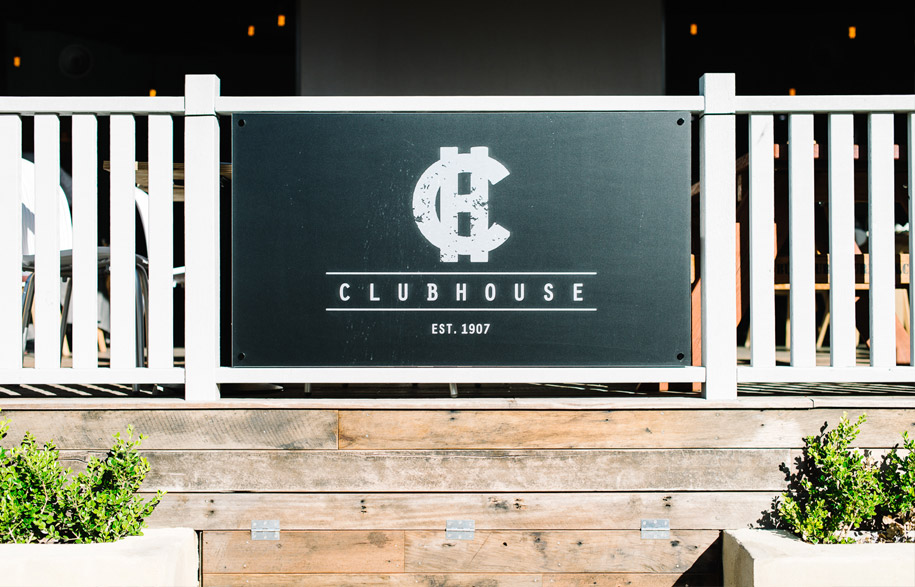 The combined effect offers a contrast to and escape from the feel of the surrounding area. "Whilst it was important to fit within the local landscape using a conservative look and feel" Bellwood concludes, "the entry experience is designed to give an unexpected and pleasant surprise."
Bellwood Group
bellwood.net.au
Photography: Sue Stubbs, Andy Yee
suestubbs.com.au
andyyee.com
Clubhouse
clubhouseaustralia.com
Tags: Australia, bar, Interior Architecture, interior archtiecture, Interior Design, renovation, restaurant, Sydney
---