Reorganizing the interior with a new extended ground level commercial space, two levels of high quality residential apartments, and a lower ground floor car park, the existing warehouse building has been given a new lease of life. The site, located in the inner-city fringe of Surry Hills, is characterised by warehouses and Victorian terraces houses that in recent years have housed artist's studios, galleries and creative work spaces.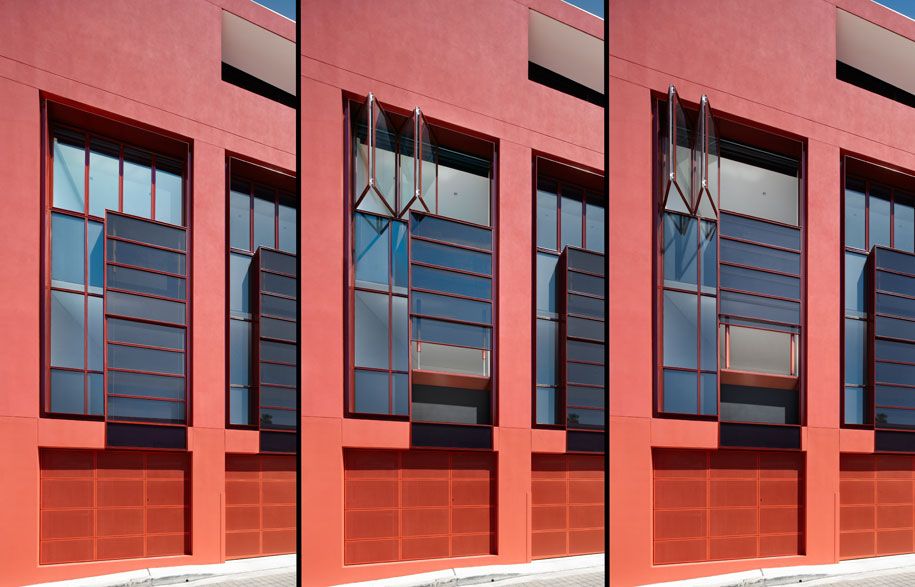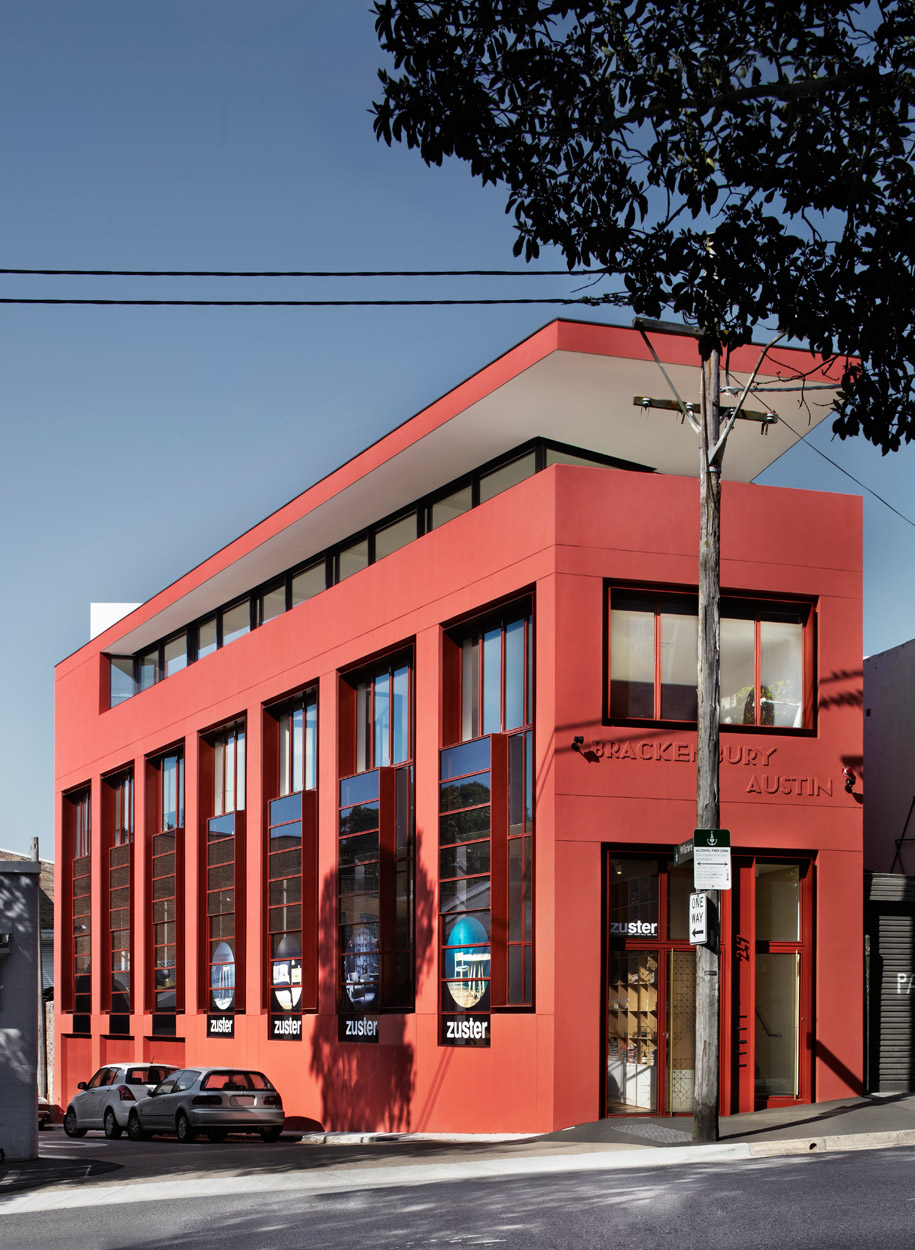 Fitting in with this aesthetic, the development incorporates new beautifully proportioned and articulated rectangular openings, located within the original openings of the concrete beam and column façade. To give scale and gravitas to the building, these new hand-painted steel windows span over two levels and present as double storey windows. Though they appear bold and simple on first glance, a closer inspection reveals a window within a window.
Each of these seven small windows has a slightly different location relative to the grid of larger windows. This is best described as an "eclipse" and was conceived as a subtle art based façade, the kind that we hoped would only be noticed by people who took the time to really study the facade, or even reveal itself over time. In rust red, to compliment the Hot Chile render, which is similar to the original colour of the building, and provide it with a distinct identity that compliments the bohemian character of Surry Hills.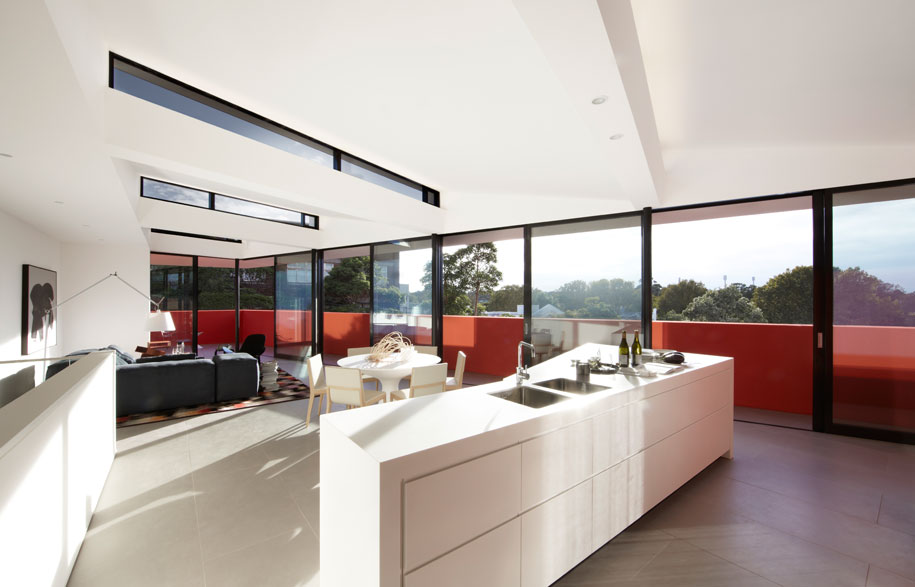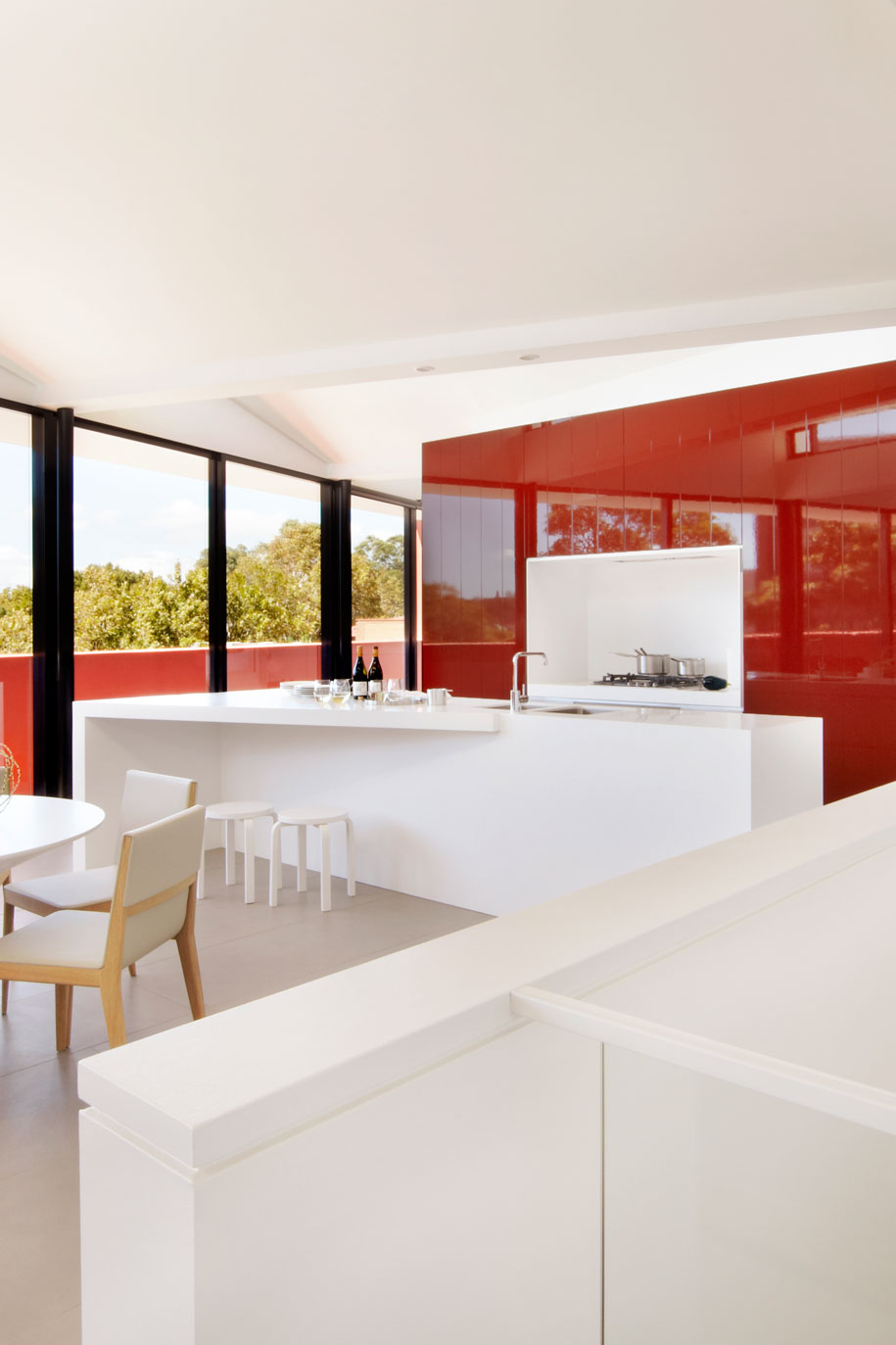 The apartments are simple, beautiful and light filled. Working within a wedge-shaped context has meant that each apartment is different from one another, although the material palette is consistent. The all-white, exquisitely detailed, interiors with grey floors are accented with full-gloss rust joinery. This is the focus of the apartments and presents as a pod to incorporate kitchens, laundries, studies and an abundance of storage.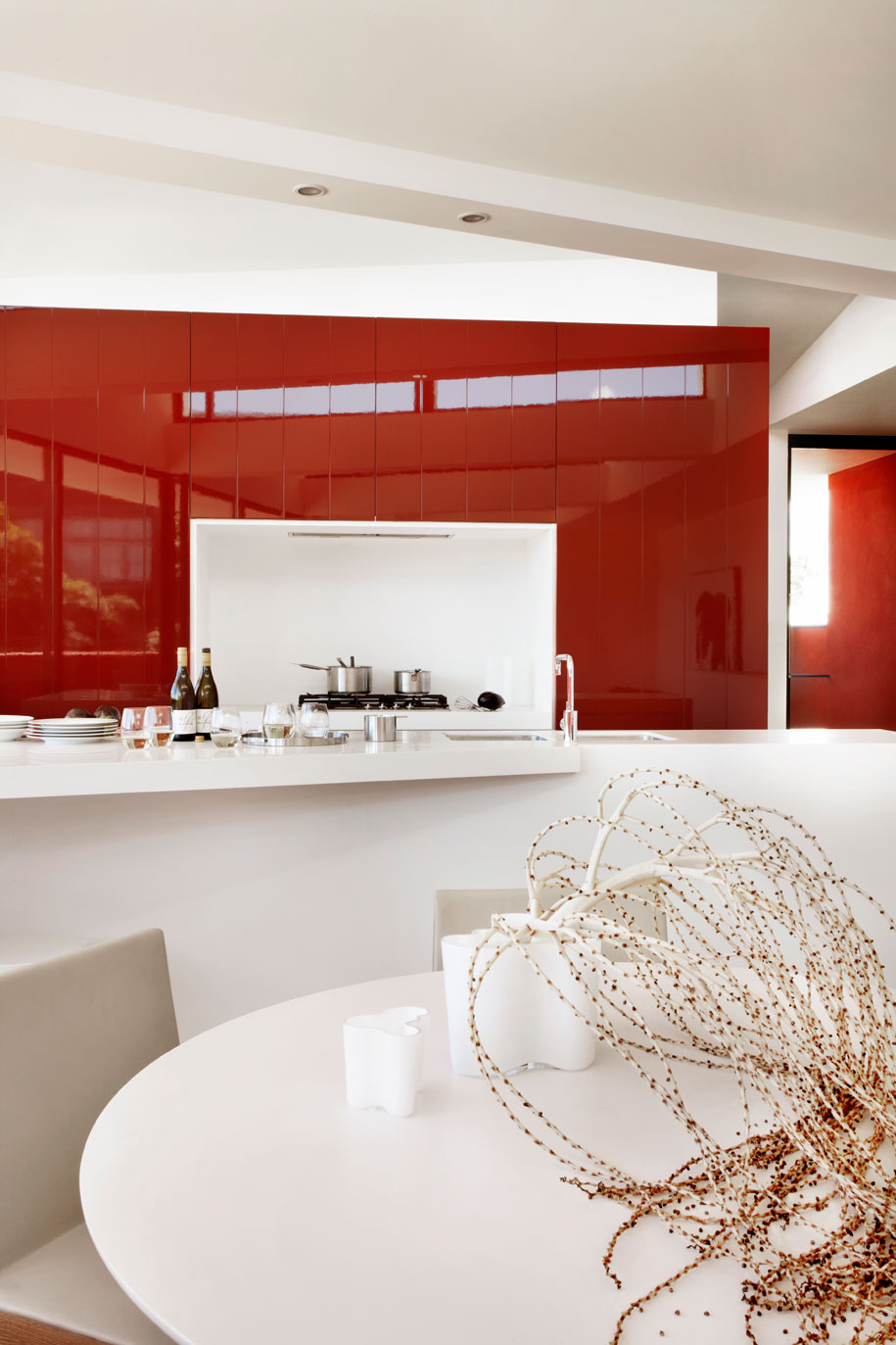 The penthouse apartment, with large rooms, stair void, saw-tooth roof and generous cantilever is a very special interior space with sweeping views over Surry Hills. The penthouse has a generous balcony running the length of the front and side of the building and the roof area covers this balcony offering protection from the harsher weather elements and creating more entertaining and outdoor living areas.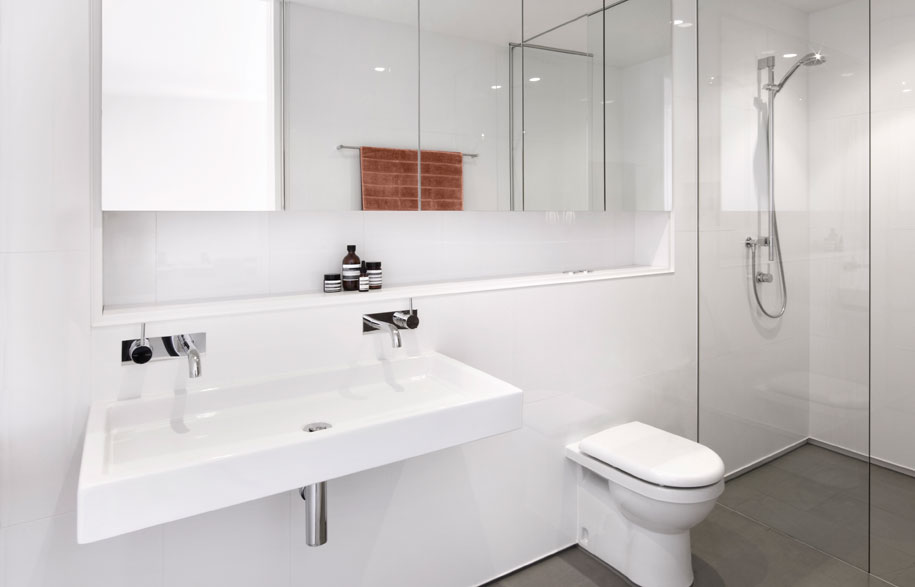 The Smart Design Studio principles of apartment planning, where utilitarian elements are concealed and reliance on doors is minimised are adopted. This, along with careful consideration for circulation and flow, creates elegant apartments that feel easy to live with.
In the commercial area of the basement, a split level floor with an abundance of light is utilised as a successful retail store. The forms and details employed within this space reinforce the arechtiecture of this building, which is to have chunky warehouse character, through exposed concrete beams and slabs, complemented by refined forms, refined details and unusual combinations of materials.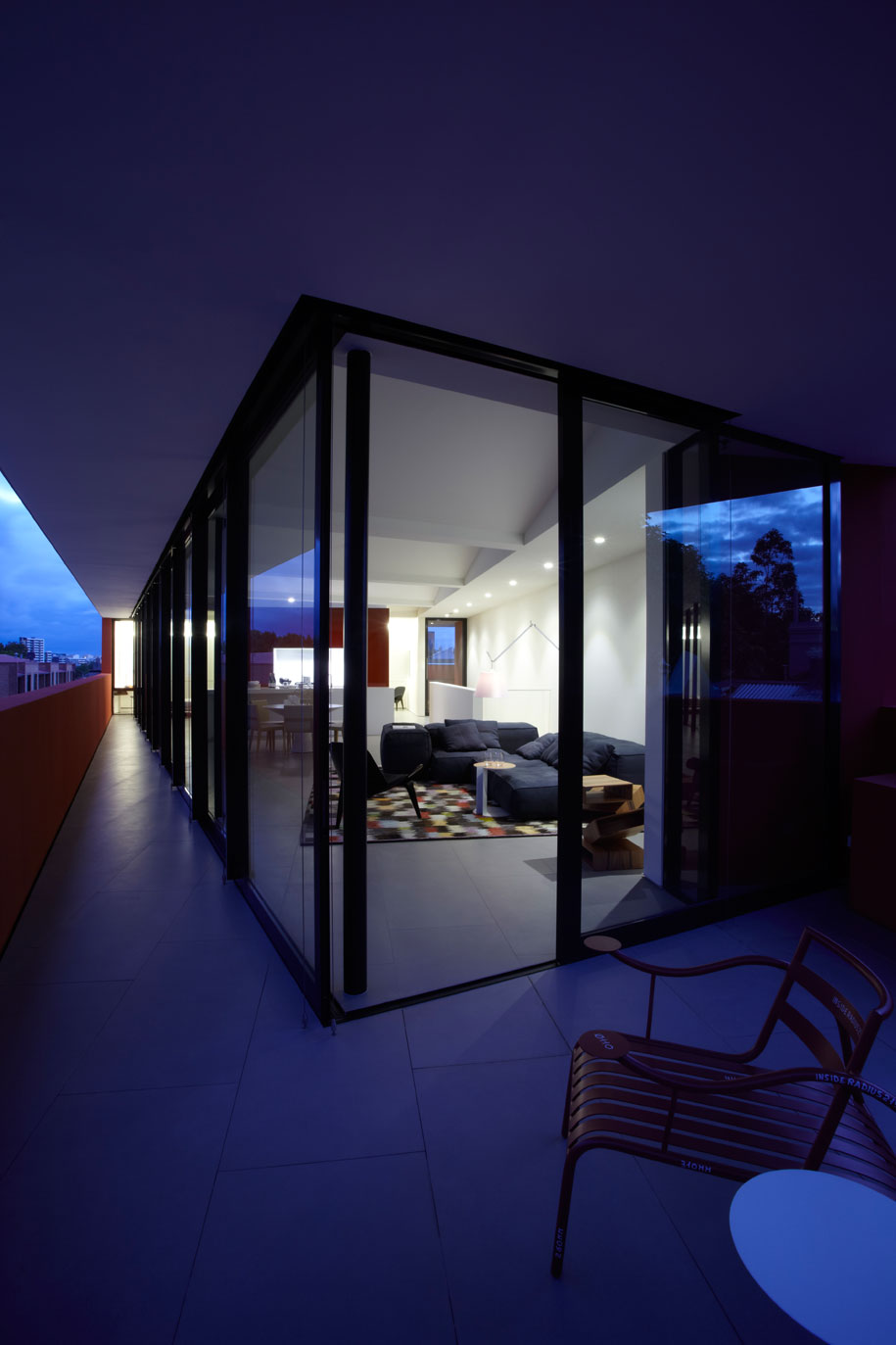 DROPBOX
---

Architect: SMART DESIGN STUDIO
Project team WILLIAM SMART, GLENN O'LOUGHLIN, KIRSTIN LYNAM, ZIG PESHOS, RICHARD STOREY, TROY MELVILLE
Structural Engineers: BENVENUTI CONSULTING STRUCTURAL ENGINEERS
Planner: MJB URBAN PLANNING
Heritage: CITY PLAN HERITAGE
Project completion date: 2013
Smart Design Studio
smartdesignstudio.com

---