The new Dolphin Hotel now offers a public bar with open-air terrace, an intimate wine bar and light and airy restaurant. "We wanted to create a contemporary dining installation that complemented our focus on produce-driven product and maintained a pub atmosphere," says owner and creative director Terzini. The word 'installation' is definitely an apt and fitting description given the interior is a mixed media, three-dimensional, artistic assemblage that completely transforms the perception of the space.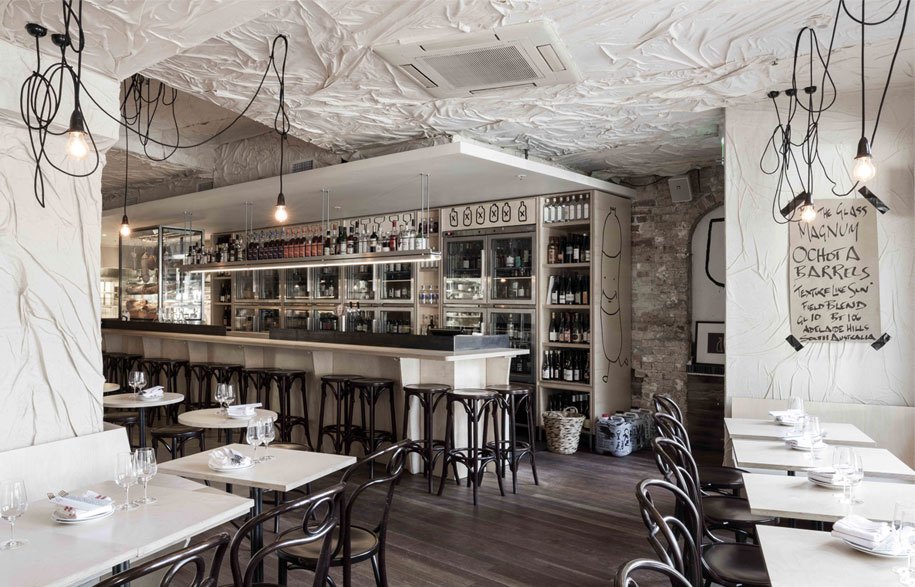 Interior architect George Livissianis designed the new interior, preserving elements with integrity, exposing brick and chipped plaster walls, and working with a cream-on-white colour palette. "We wanted the food and drinks to be the main focus so a neutral colour palette was naturally the best canvas for this," Terzini explains. For elements that couldn't be stripped back, Livissianis used a technique inspired by Bulgarian artists Christo and Jeanne-Claude and wrapped walls, ceilings and columns with creased canvas and knotted string. The effect adds dimension and texture, and the erratic, frenetic lines are carried through to the lighting in which non-essential black wiring hangs looped and tangled, and ropes cascade from sculptor Tracey Deep's installations over the restaurant.
This attention to line is also captured by Ben Single's animated illustrations that enliven the space and "give the Dolphin its personality," Terzini says. Single's bold drawings, not dissimilar to Keith Haring's style, are scrawled on plastic-encased banquettes and ottomans, and on coasters, doors, stools and walls.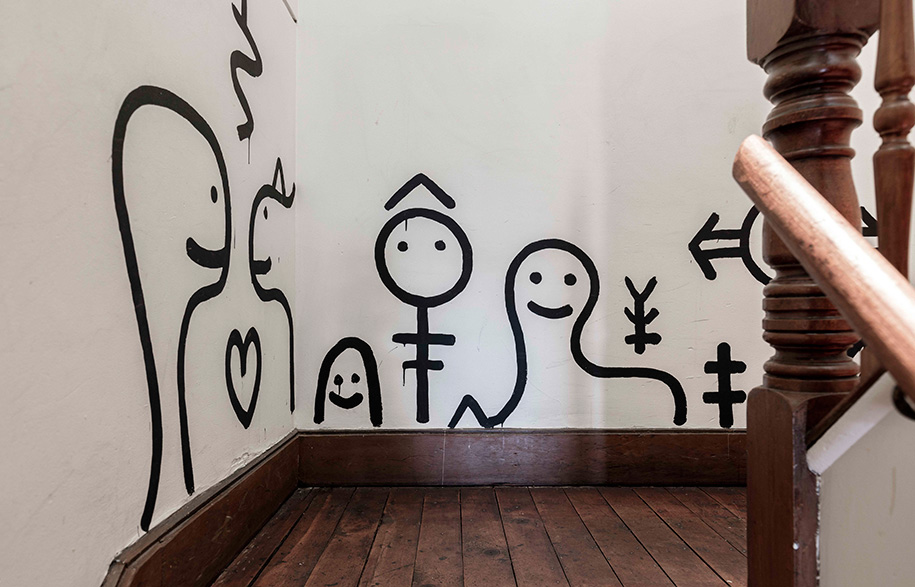 So while the exterior of the Dolphin Hotel retains its Federation-style heritage, the interior is anything but; the only indication of the contemporary artistic installation – a paradox of calm and chaotic – being Single's cartoonish illustration of an oversized wine glass on the corner wall outside. "It's welcoming, interesting, fun and elegant, without being intimidating," says Terzini.
The Dolphin Hotel
dolphinhotel.com.au
Words by Rebecca Gross
Photography by Tom Ferguson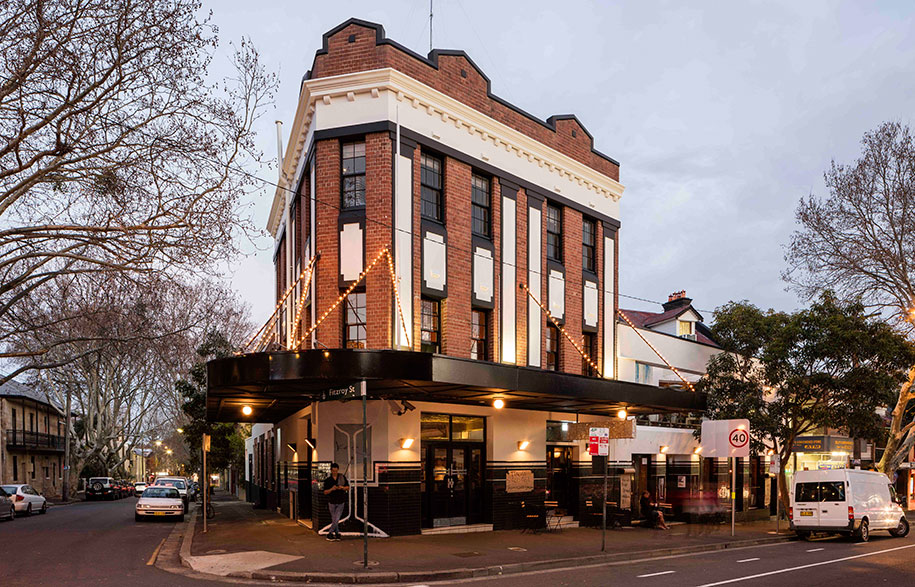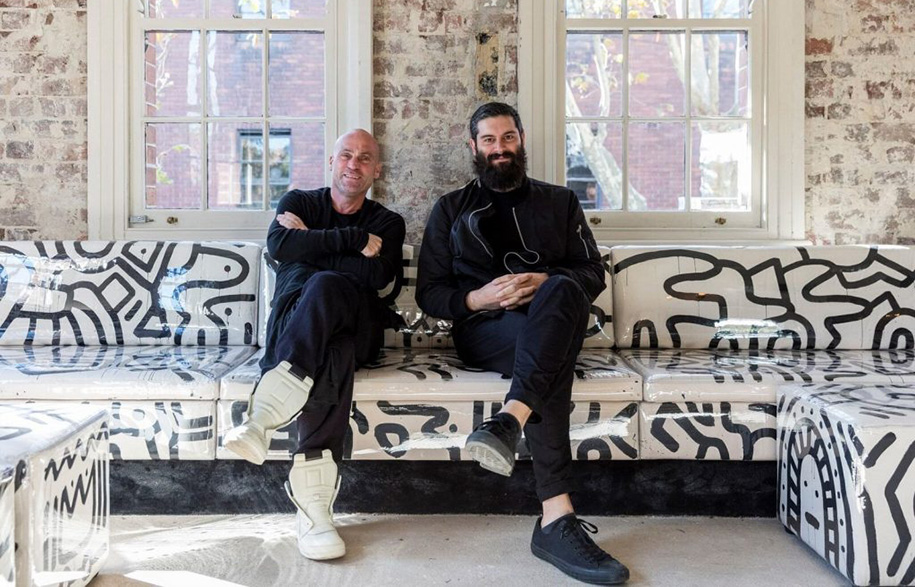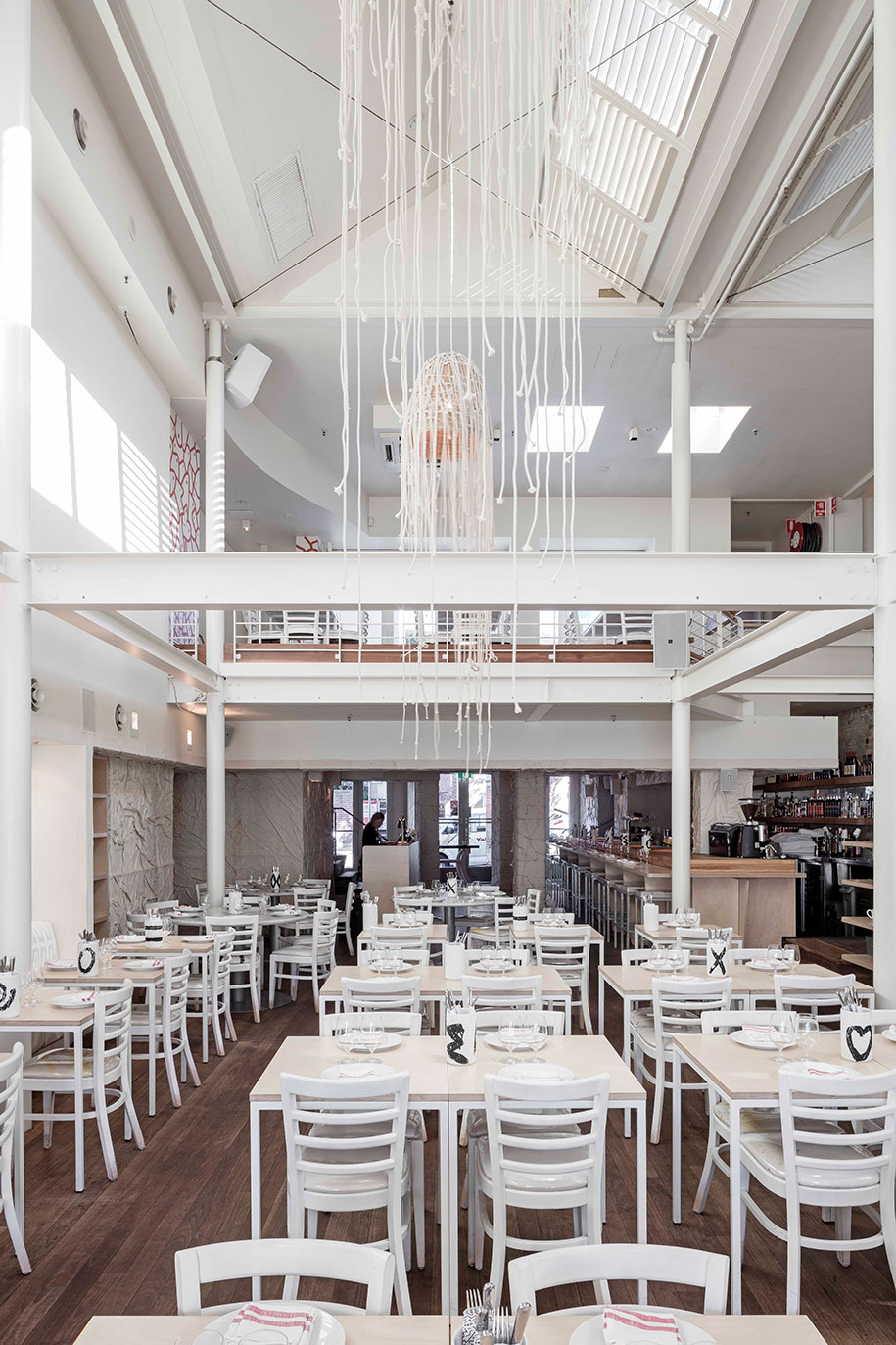 Tags: hospitality, Interior Architecture, Interior Design, Surry Hills
---