Balmoral House
Designed by architects Clinton Murray and Polly Harbison, the Balmoral House sits on Sydney's lower shore and takes inspiration from Brutalism as much as art. "Art formed a pivotal aspect in designing the Balmoral House," we wrote. "The form, setting, landscape and art are all inspired by a gallery's sensibility as a fluid and interrelated system, with 'art' being treated as the third occupant of the house."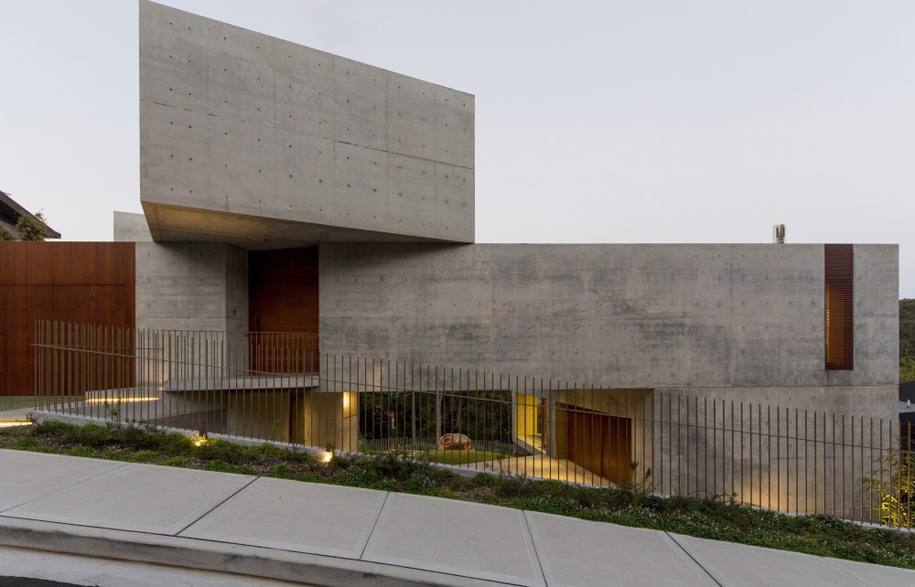 Skyline Drive
Designing his own home, Skyline Drive, was both a blessing and a curse for architect Feras Raffoul of FGR Architects. He wasn't constrained by the preferences of others (read: clients) but he also had a lot more emotionally invested. He chose concrete and glass to be the headlining materials in this act for their ability to develop patina over time as well as play against each other.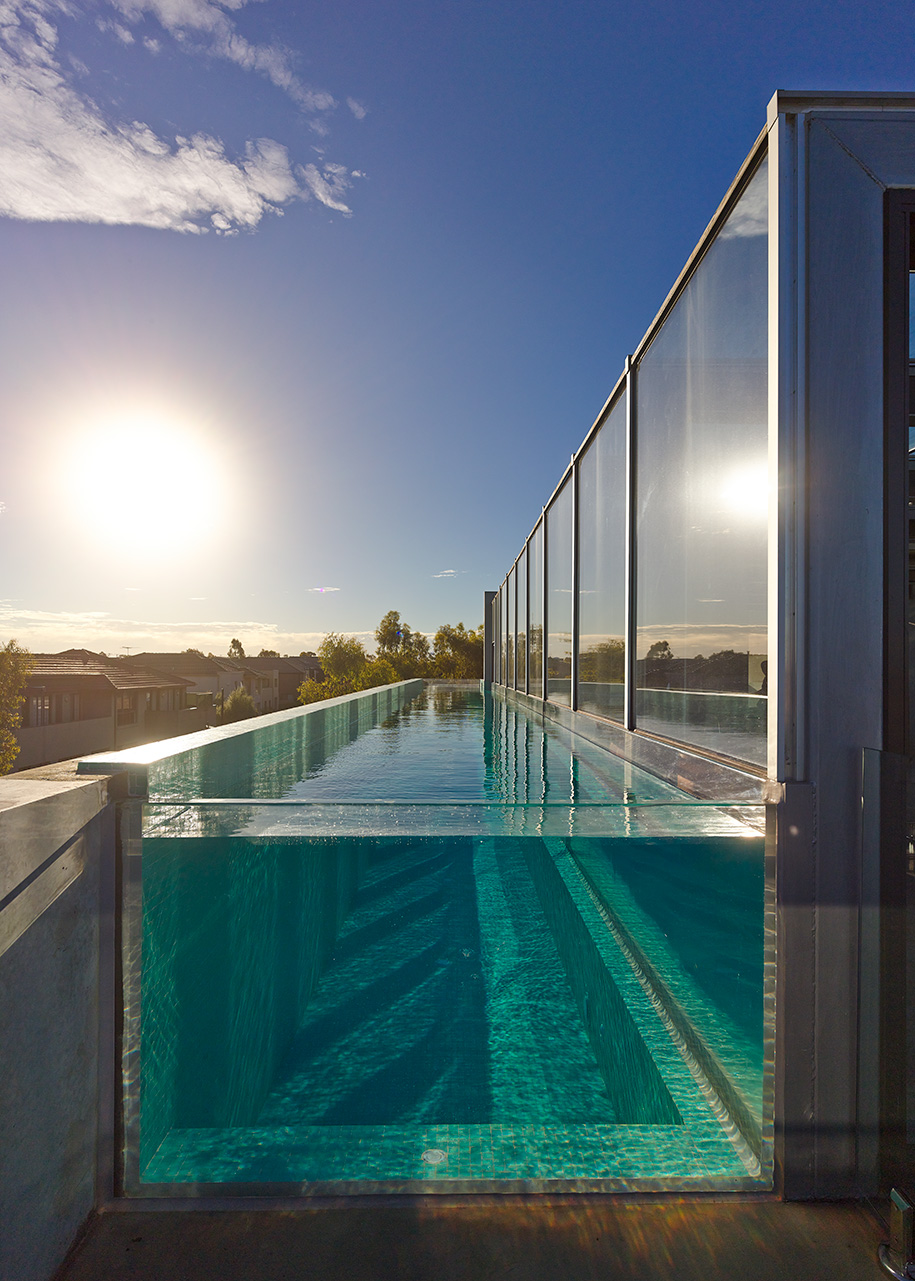 Frame House
The Frame House by Carr Design Group is essentially a big black square of steel and zinc behind a tall concrete fence. And yet despite its imposing presence it's somehow light and airy. Perhaps it has something to do with the floor-to-ceiling glass walls and doors. Or the fact that the entire ground floor can be opened up allowing for cross ventilation. We're definitely picking up what they're putting down.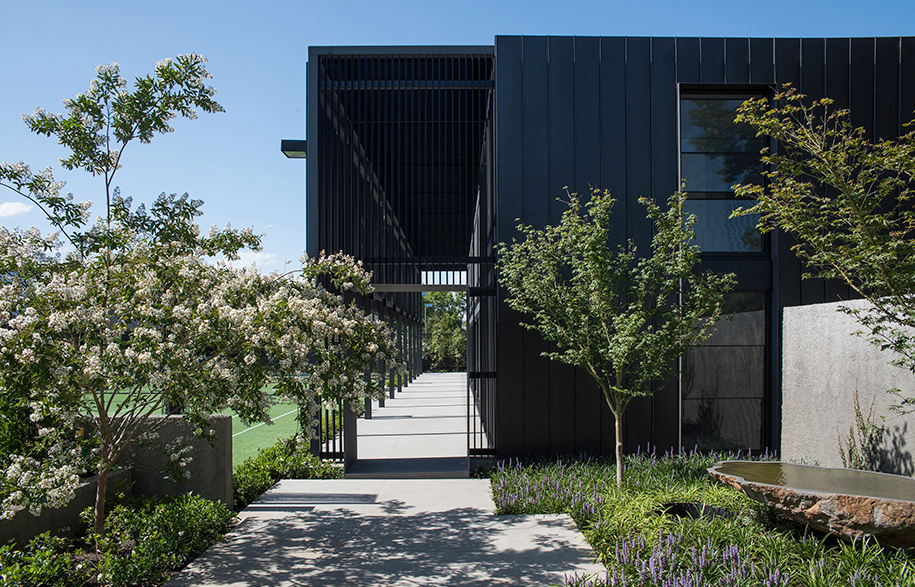 Tomorrow's Concrete
A home that's heavy on the concrete is counteracted by teal feature doors and accents of timber scattered throughout. More than this however the family had a keen desire to seamlessly blend indoor and outdoor spaces – one that was realised by Studio Benicio.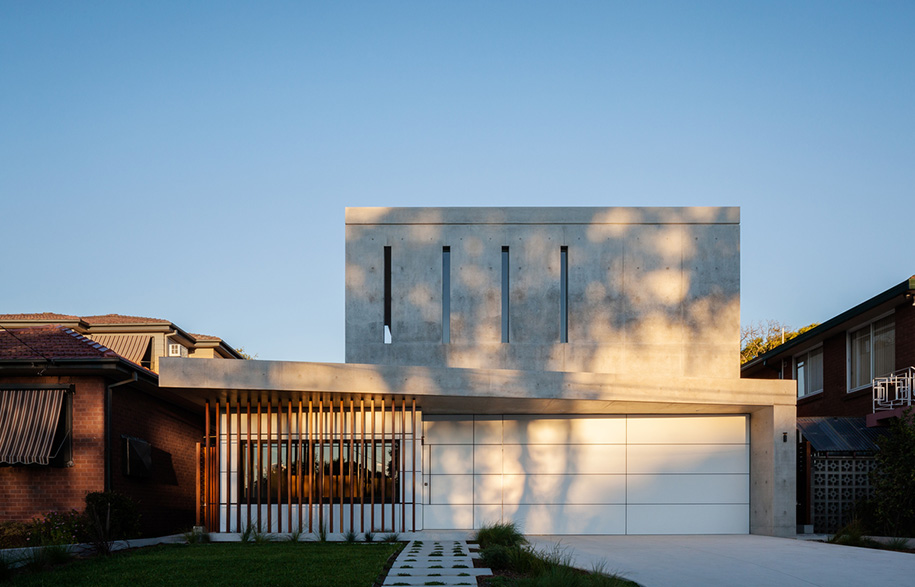 Tags: Architecture, Brutalist, Home Architecture, House Architecture, Residential Architecture
---