For this busy family of avid gardeners, a smooth running three-bedroom, two-bathroom home in South Melbourne – one that was easy to maintain and above all easy to live in – was of utmost importance.
"As the client is studying part-time while raising a child, they needed a space that they could retreat to, while retaining a connection with the living spaces," explains Paul Porjazoski, one of the Directors at Bent Architecture, the brains behind this abode. "A courtyard was incorporated into the design to create a buffer between active and quiet spaces and allow northern light to penetrate deeper into the house."
Thornbury House is an intriguing design, with emphasis on clever solutions to assist with the family's busy lifestyle. "The design of Thornbury House is underpinned by principles of Solar Passive Design," explains Paul. "All living spaces are orientated to take full advantage of the site's northerly aspect, and the courtyard facilitates natural cross-ventilation through the living areas and master bedroom, ensuring that sunlight penetrates deep into the house's peripheral and circulation spaces."
Large sliding doors aid with airflow, too, and allow a deeper connection to the outdoor spaces. The pitched roof ­– which is positioned above the living area as opposed to being a way of accommodating bedrooms on upper levels – serves as an additional means of creating airflow and space.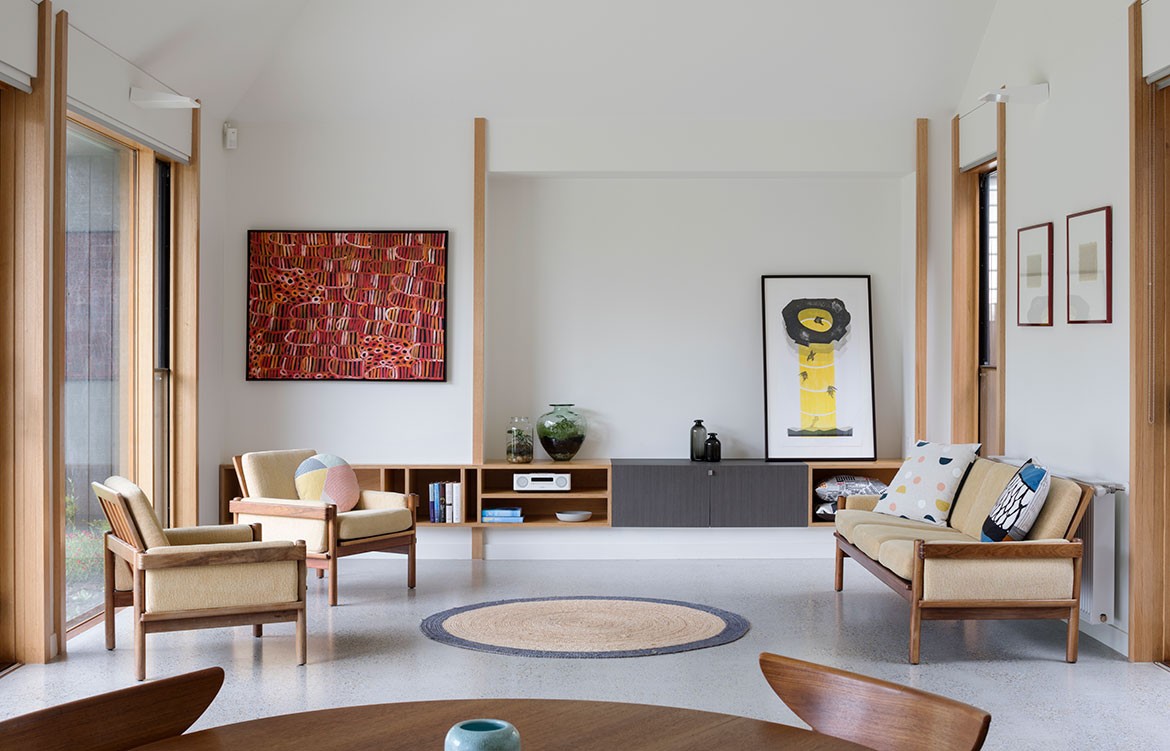 The concept of scale, materiality and form is experimented with multiple times over in this build. Again, the pitched roof is an interesting expression of this, especially in contrast to neighbouring homes. "The building references and reinterprets the roof forms and lightweight cladding of adjoining properties," explains Paul. "The pitched roof form is immediately recognisable as a distorted version of neighbouring roofs."
Bent Architecture experimented with the visual aesthetic of the cladding as well. "Where adjacent properties employ cover strips to conceal cladding joints, Thornbury House utilises hardwood battens that conceal joints in the cladding and add texture to the façade," says Paul. "The result is a house that is simultaneously referential and divergent from the prevailing street character."
This innovative design is a sophisticated example of sustainable, comfortable, advanced living. This is a space that pushes the boundaries and explores intriguing alternatives to traditional form and function. Its connection to the outdoor spaces offers its inhabitants a forward-thinking home with options and comfort.
Bent Architecture
bentarchitecture.com.au
Photography by Tatjana Plitt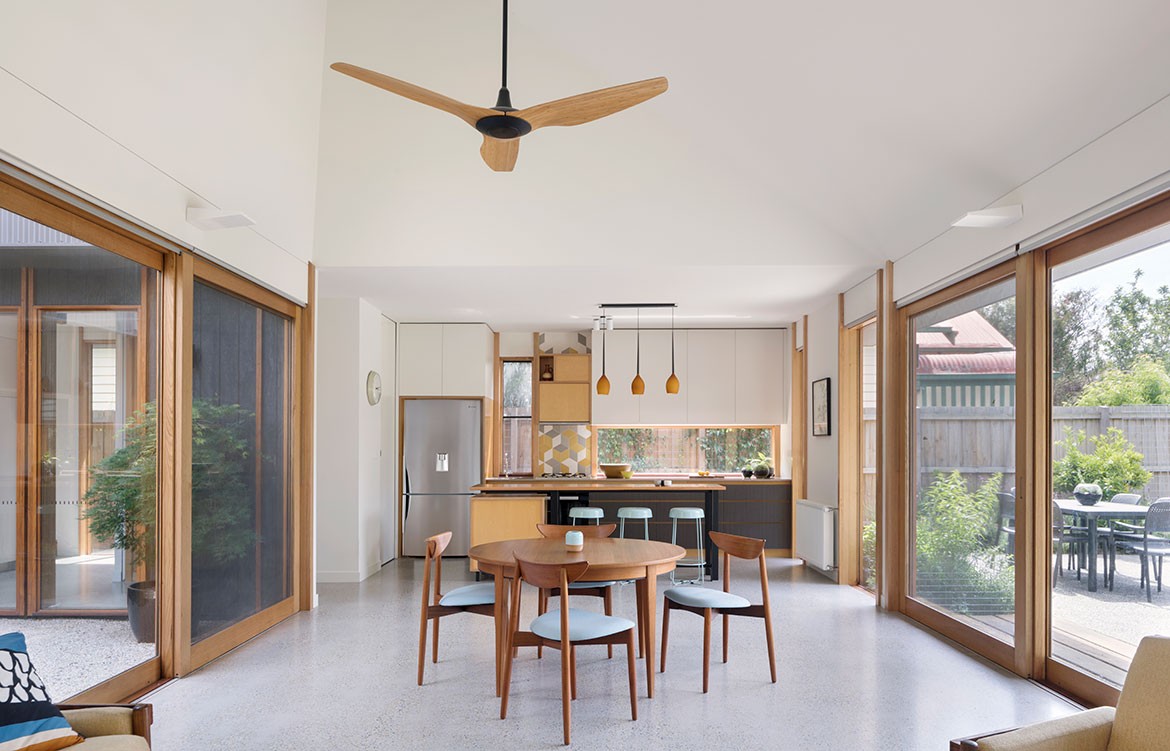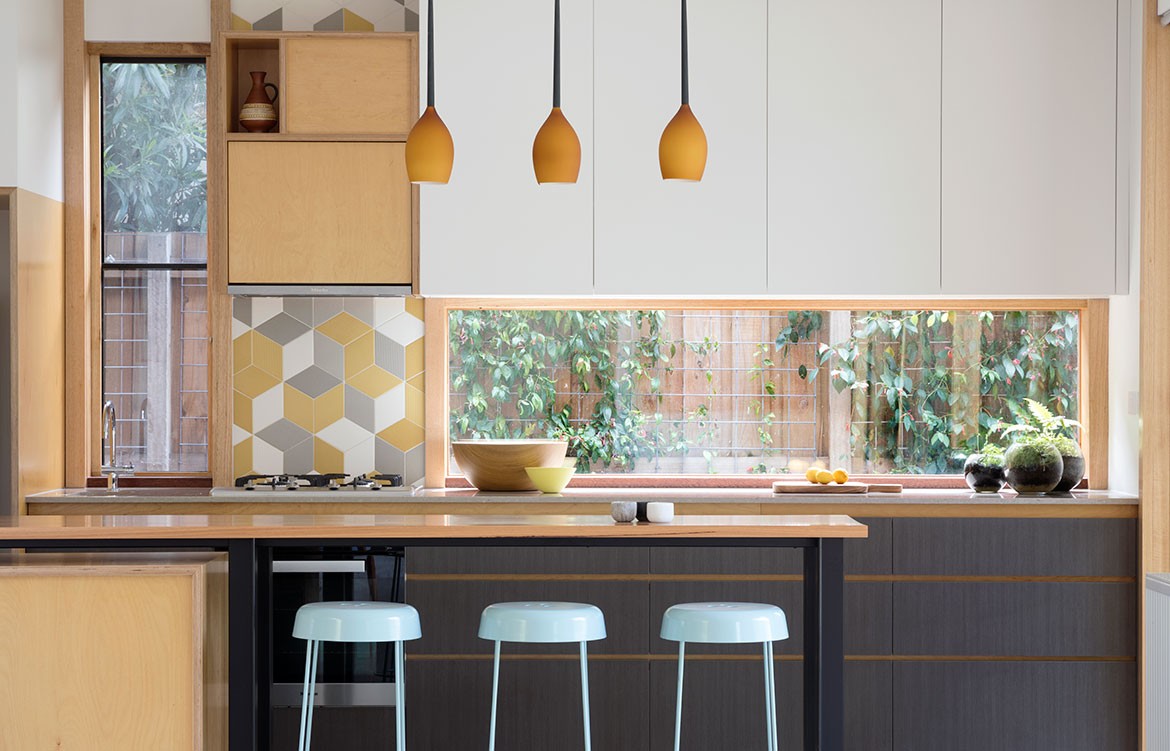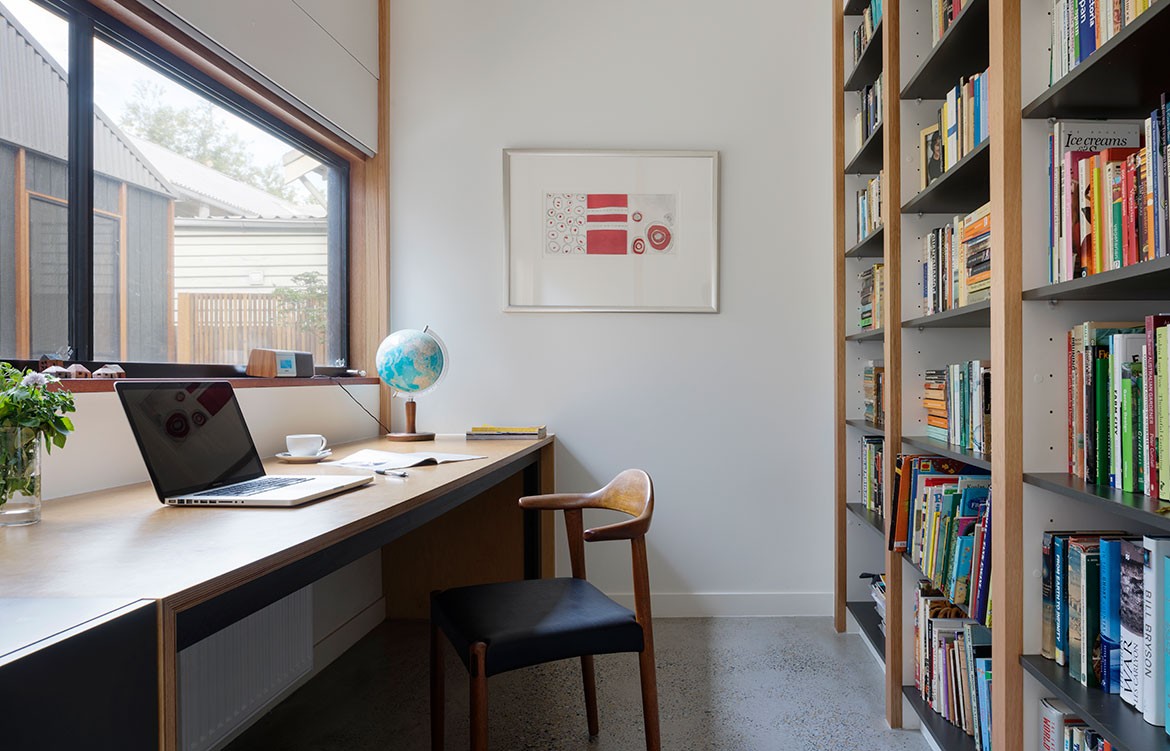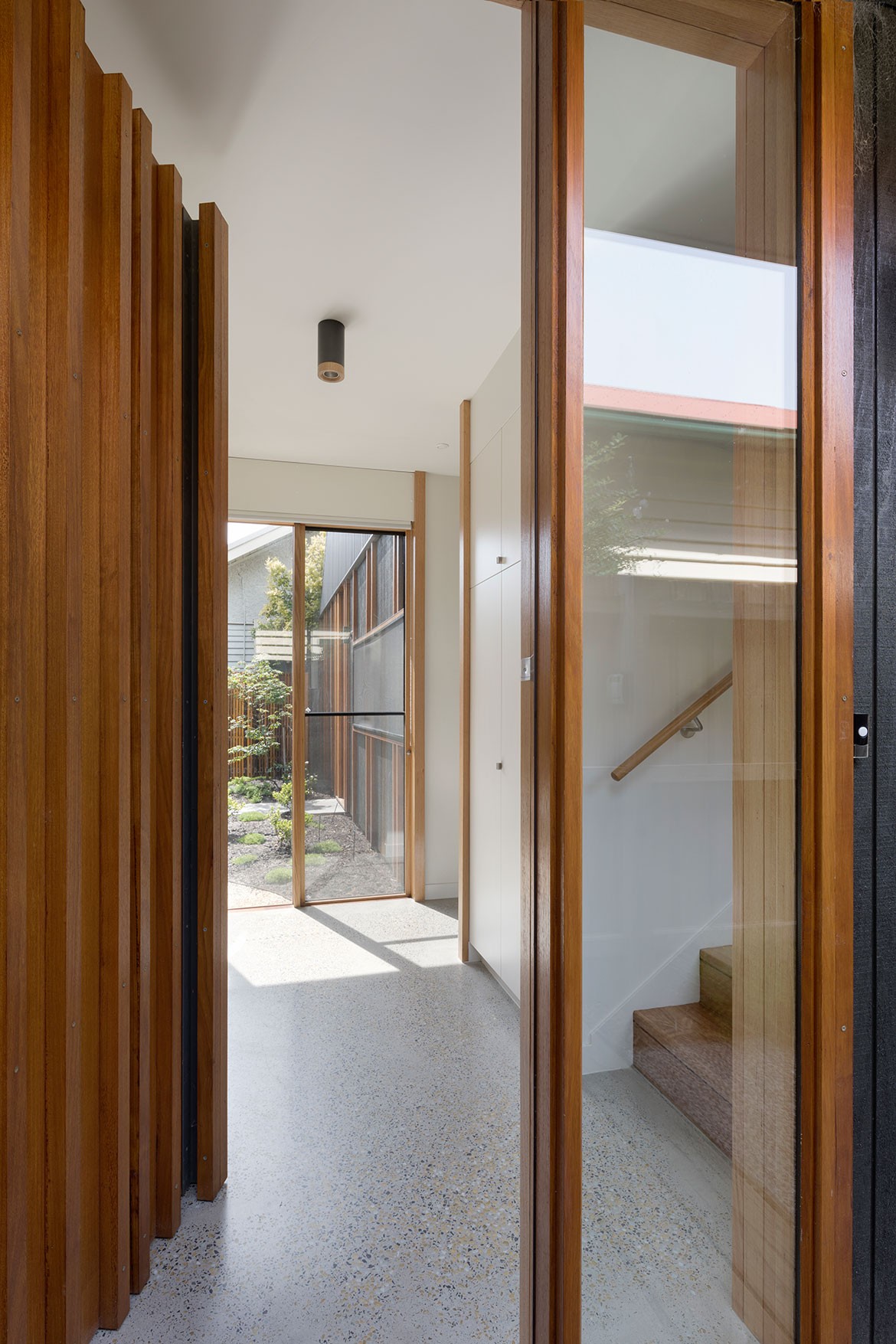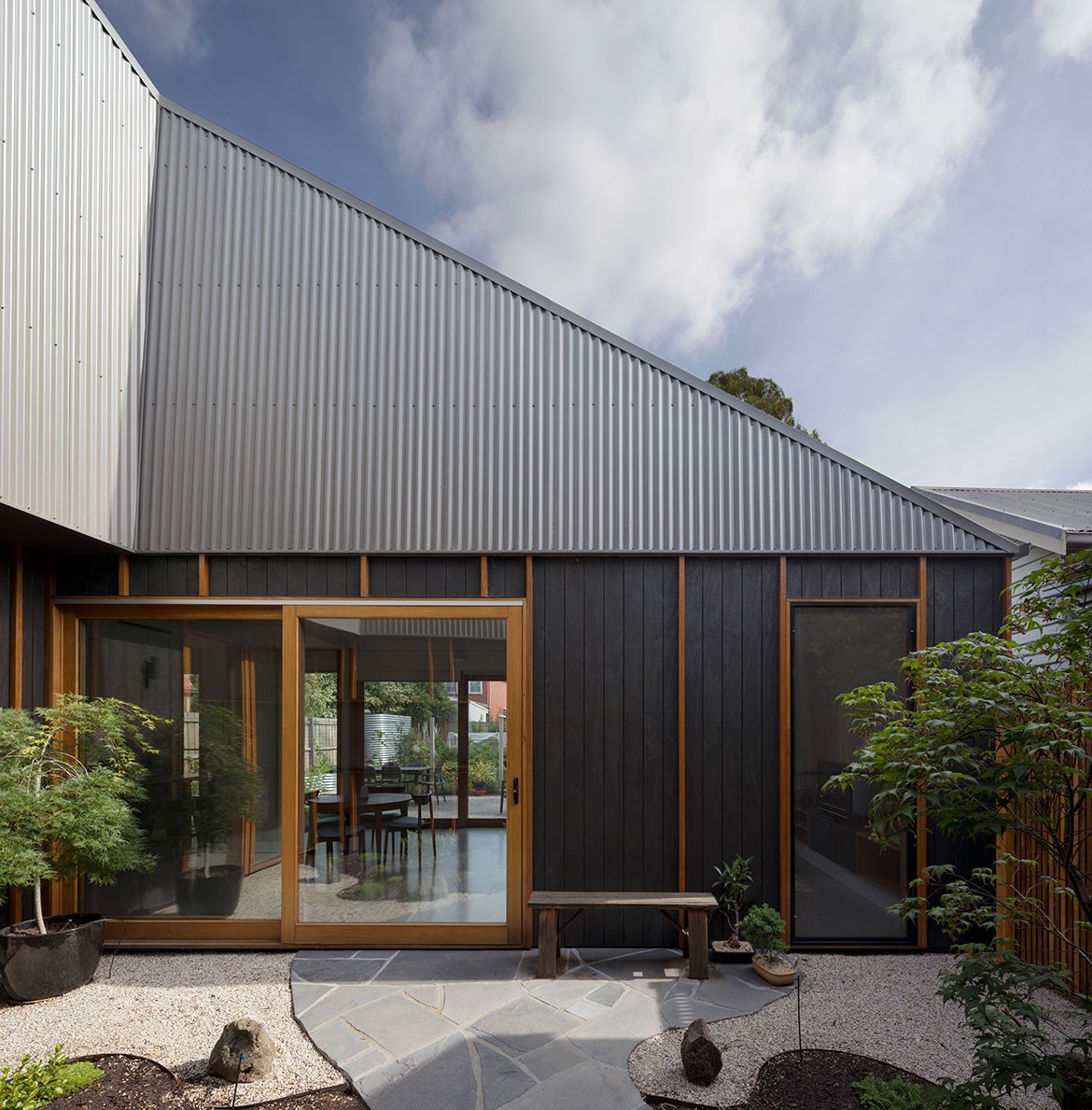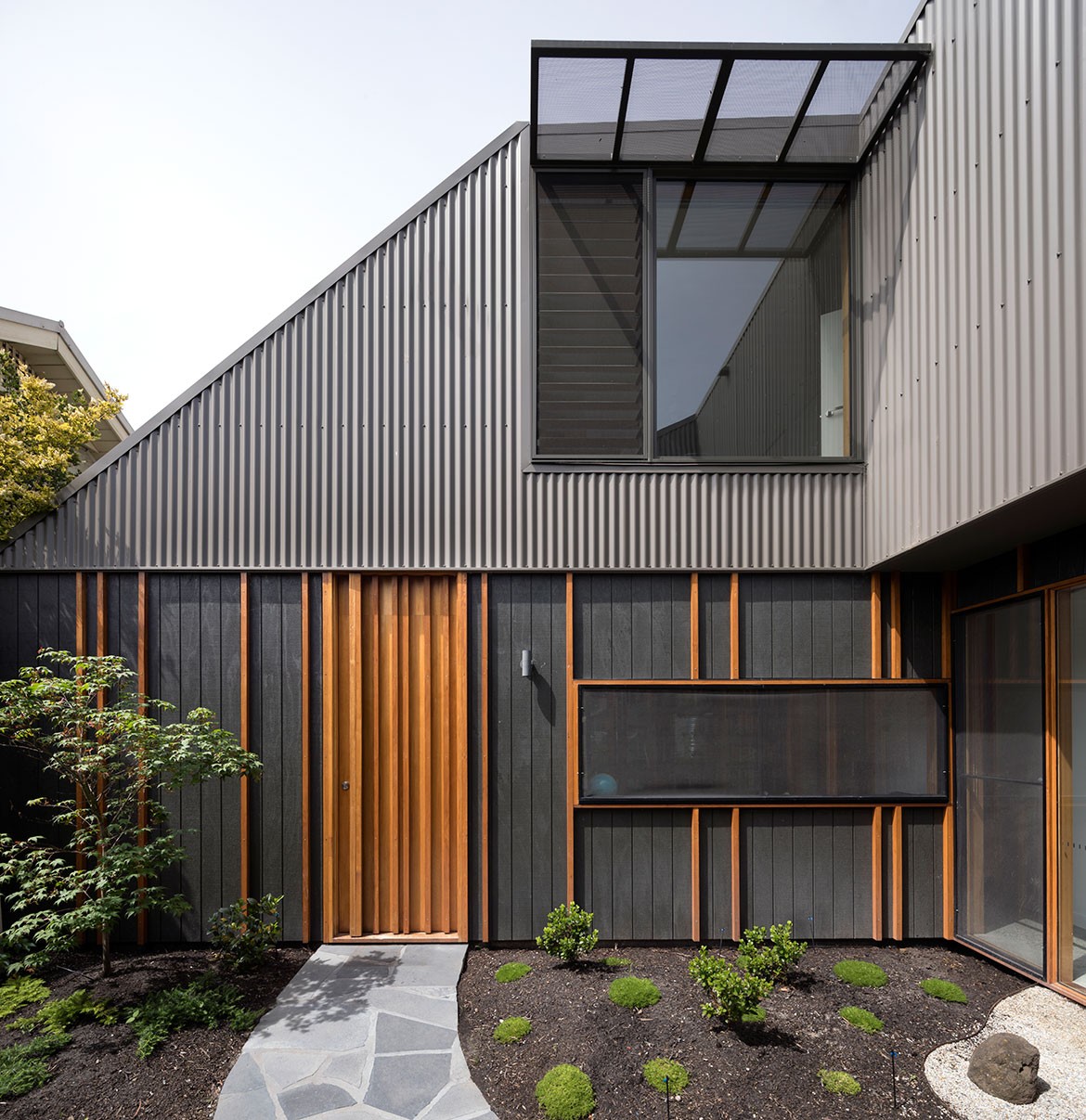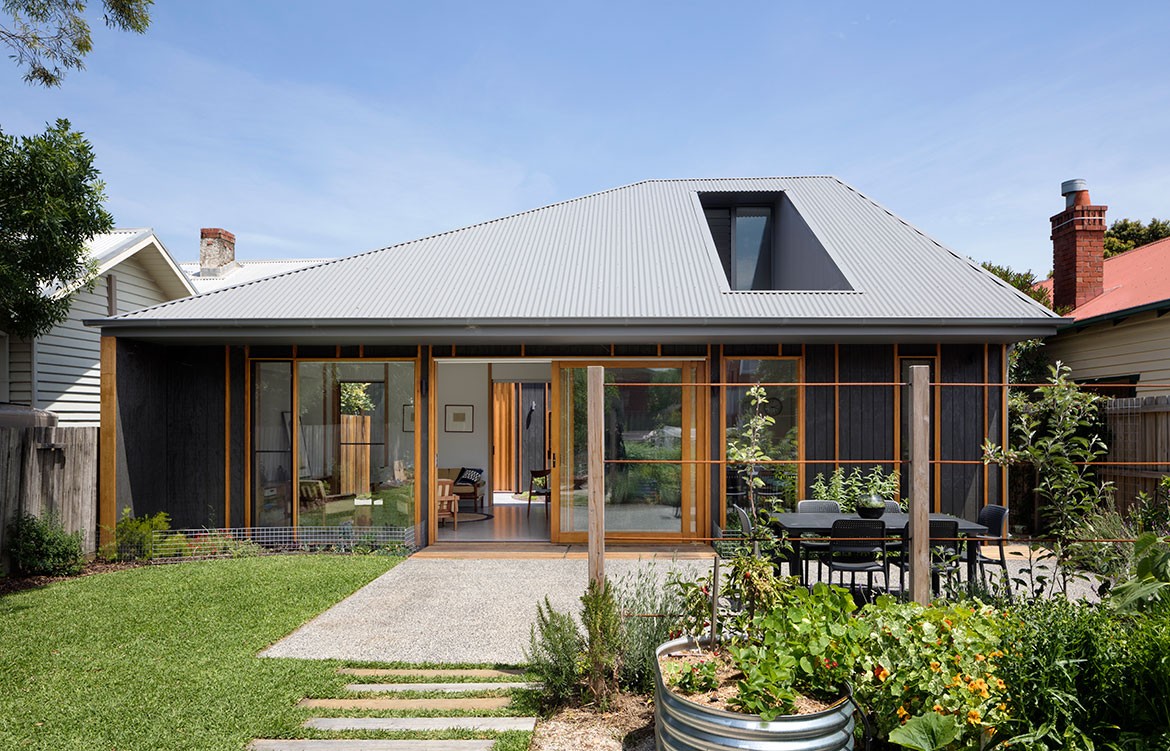 We think you might also like Piermont Retreat by Hecker Guthrie and Jackson Clements Burrows Architects
Tags: Alexandra Longstaff, Bent Architecture, courtyard, indoor/outdoor, pitched roof, sustainable, Tatjana Plitt
---