Since 1837, there has not been a more recognised jewellery brand than Tiffany & Co. Initially possessing an American-style aesthetic mixed with a sense of Victorian opulence, Tiffany & Co. quickly transformed into the world's most sought-after symbol of true love.
The Sydney flagship is one of 10 major flagships worldwide and is of great international importance to the brand. Designed by Richard Moore, Tiffany & Co.'s Divisional Vice President of store design and Creative Visual Merchandising, the 1800 square metres of retail space marks the pinnacle of the new Tiffany shopping experience. Constructed over two levels and comprising of luxurious private salons, window and ceiling heights that afford maximum natural light, a gallery foyer and a dramatic façade, this store redefines retail.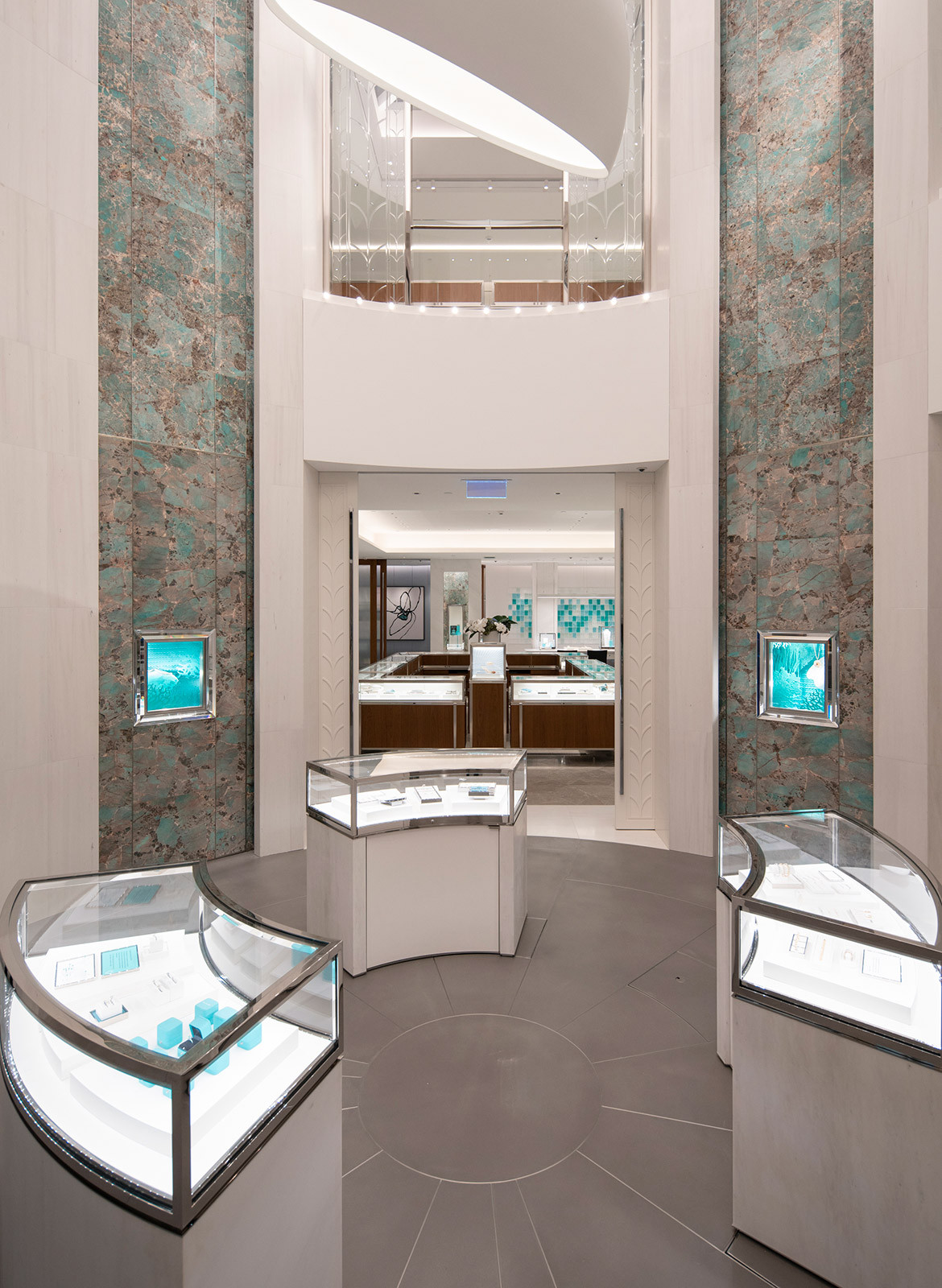 Bespoke white marble walls frame each entry, demarcated by panels of Tiffany & Co.'s signature amazonite stone. The grand staircase with a digital interactive backdrop leads customers to the main salon on the upper level. Here, where the six-metre-high ceilings are fitted with skylights, an abundance of natural light showers onto the exclusive Tiffany diamonds. "There is no better environment to look at a Tiffany diamond than one with an abundance of natural light," says Richard, "so maximising that was a big part of the design brief."
Having studied theatre design, Richard creates a narrative that resonates directly with customers. From the exterior façade, where the custom wheat leaf pattern is a moulding taken from New York City flagship store to the window display at the entrance that boasts Tiffany and Co.'s commitment to Australia's coral reef conservation, Richard has broken the formal design barrier that is often associated with jewellery stores.
The Sydney flagship is one of 10 major flagships worldwide and is of great international importance to the brand.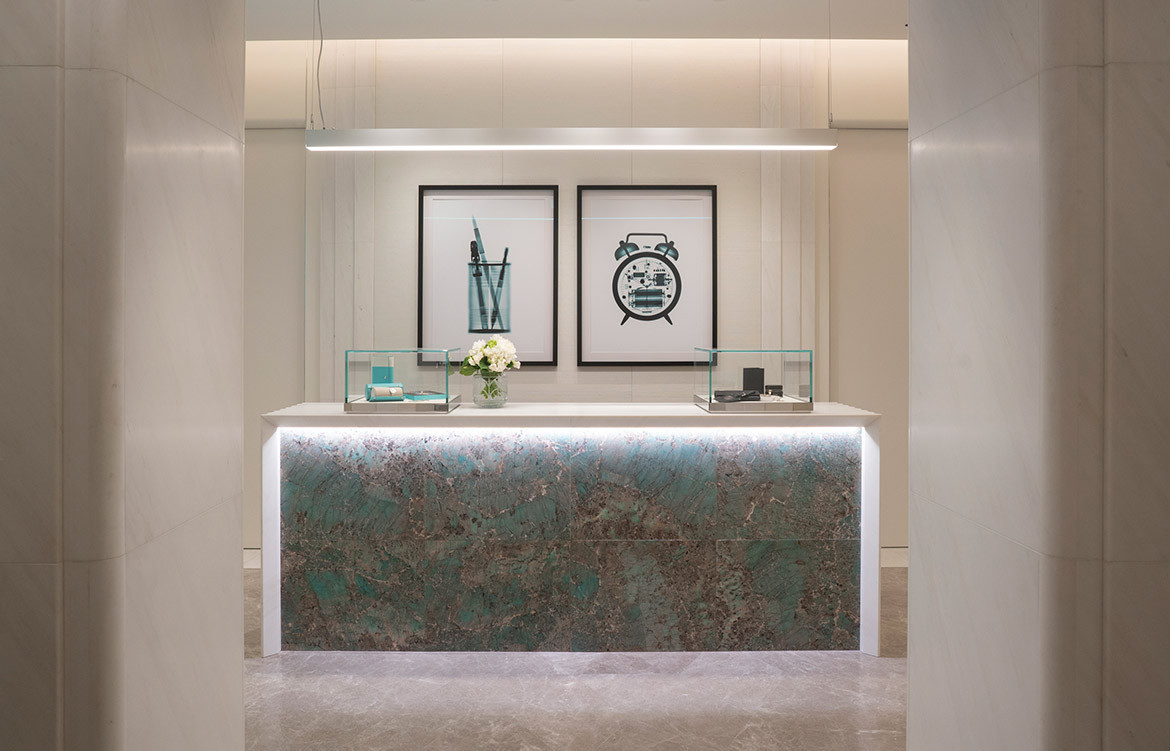 In terms of how this store is designed for the Australian audience, Richard has a huge affinity with Australia, so much so that he explains how this is one of his favourite places to visit. "Australians have a really good sense of style, particularly in interiors and architecture. Having just spent some time in Sydney, I've noticed that it has a great presence and ability to tell fantastic local stories. And it does so in a way that people around the world can understand and respect." Similar to the way Richard involved local artists for the New York flagship store towards the end of 2018, both up and coming and established artists such as Lisa Cahill, Anna Wili Highfield, Gemma O'Brien and Aboriginal artist Charlotte Phillipus combined the concepts informed by the Australian landscape and Sydney's skyline with reference to Tiffany & Co.
Responsible for the way people perceive the store, Richard deliberately opted for an open floor plan with a discovery zone located at the entrance. The entry point of the Tiffany & Co. store, therefore, transforms into a place where the brand can tell important stories and showcase world-renowned pieces like the 128.54 carat Tiffany Diamond recently worn by Lady Gaga.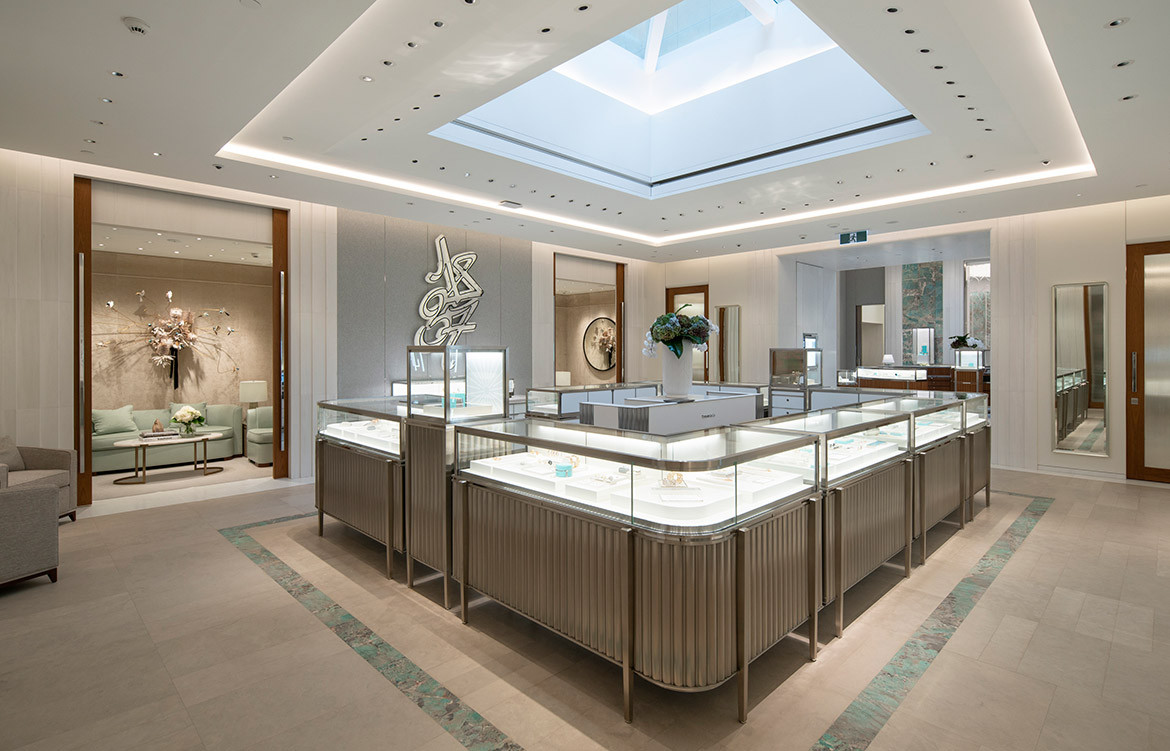 "Although we have a global design standard across the Tiffany & Co. brand, our flagship stores allow us to deviate a little bit from that," Richard explains. "This building [in Sydney] gave us a blank canvas and enabled us to create something unique. It is a big store so it required a lot of spatial programming to drive the business for Tiffany & Co."
"The Australian store represents the latest and greatest for Tiffany & Co." Richard concludes. Truly marking an evolution of retail spaces, Sydney's flagship breaks barriers and possesses a sense of fluidity and discovery that gives all passers-by something to dream about.
The Tiffany & Co. store is located at 175 Pitt St, Sydney.
Tiffany & Co.
tiffany.com.au
Photography by Tim Kindler from Paperhouse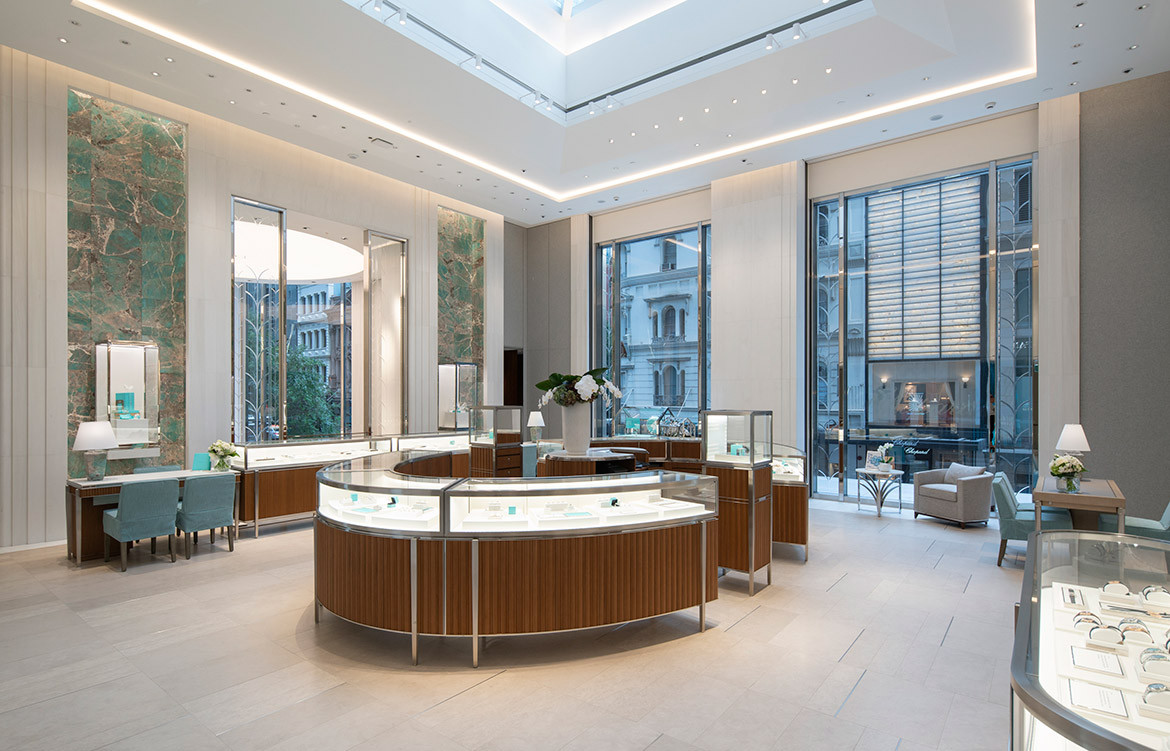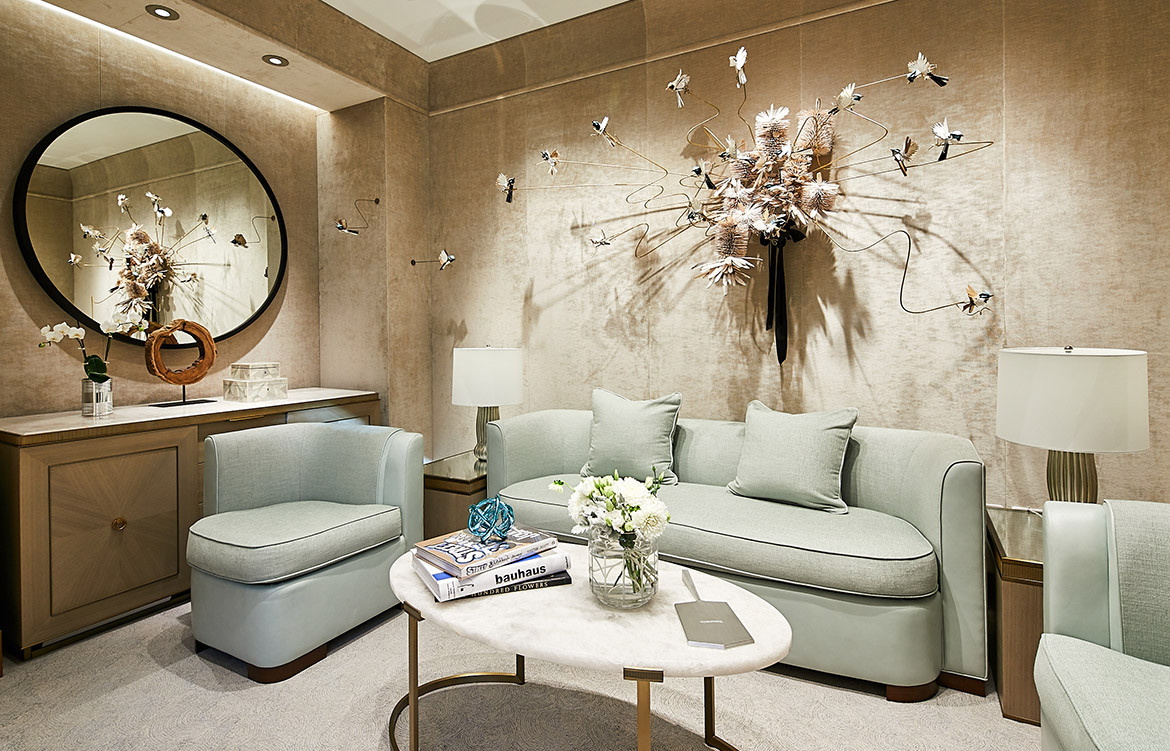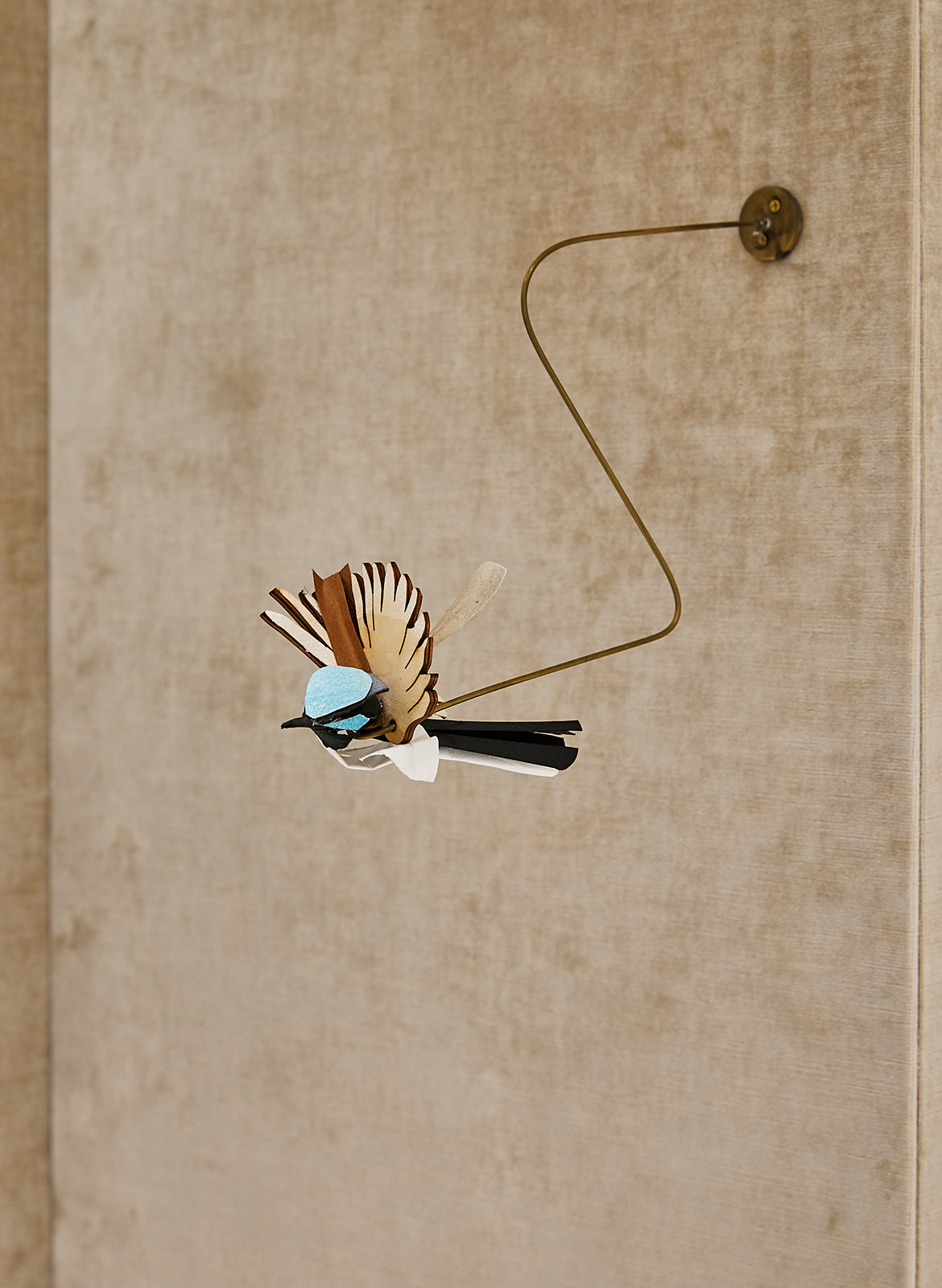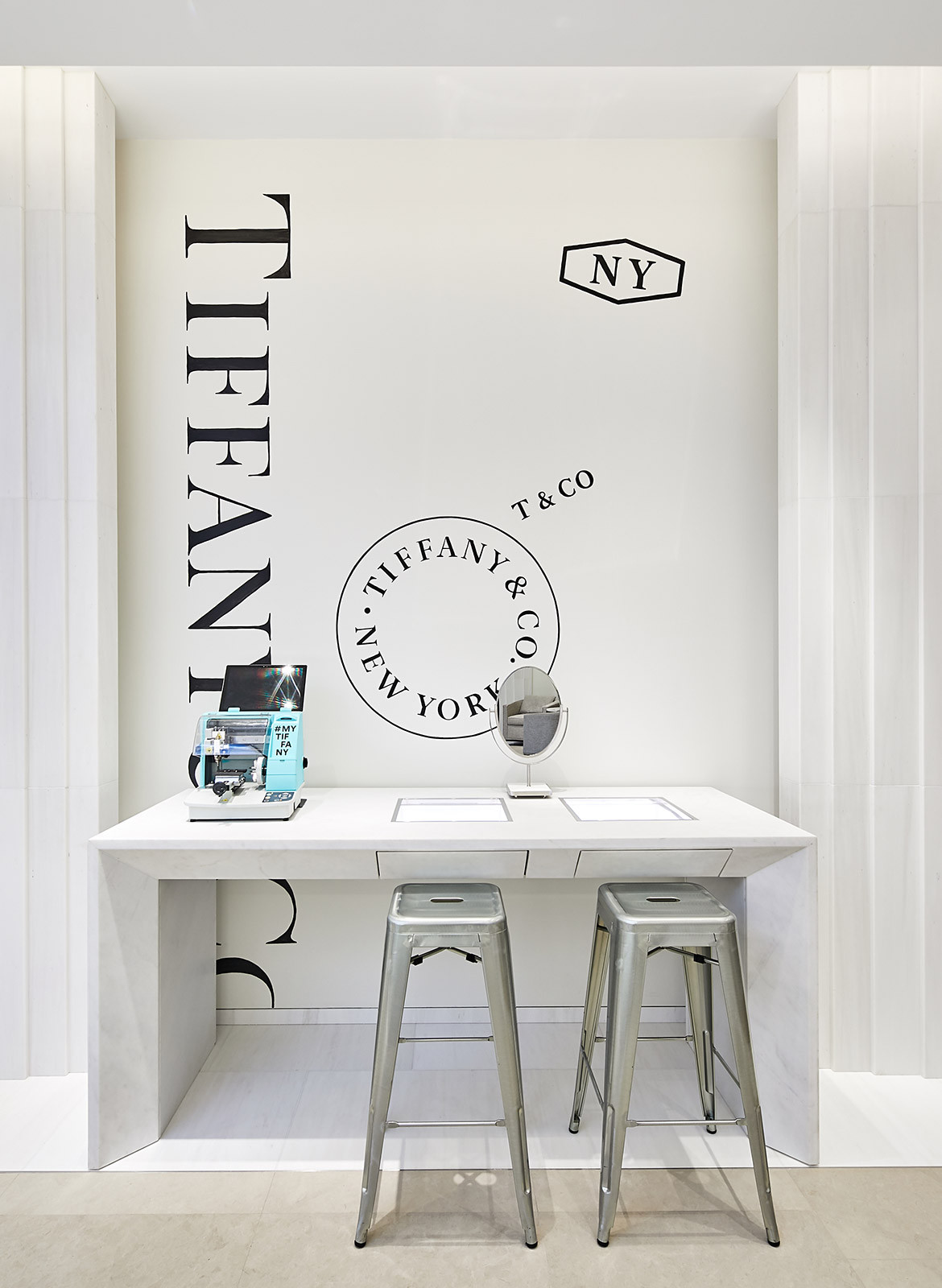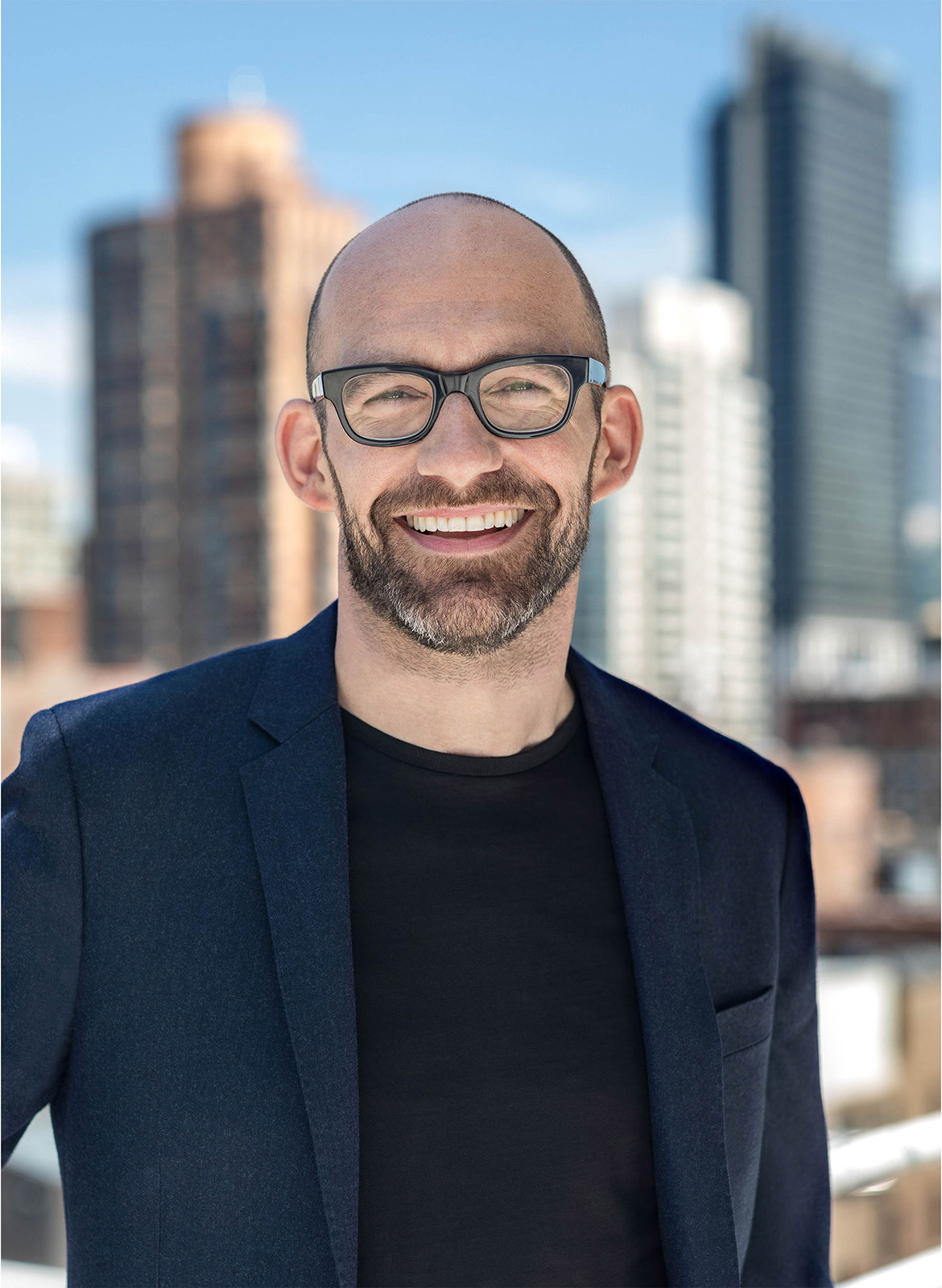 We also think you might like Inspirational and Influential Design By The Stella Collective
Tags: Aboriginal Art, Anna-Wili Highfield, Architecture, art, Australia, Charlotte Phillipus, design, Diamonds, Flagship store, Gemma O'Brien, Interior Design, Jewellery, Lisa Cahill, retail design, Richard Moore, Sydney, Tiffany, Tiffany & Co., Tiffany Diamond
---