Situated in the rolling hills and lush paddocks of a property in Berry, NSW, sits a striking domicile. Positioned overlooking the Pacific Ocean, the two tiny copper towers offer a place of respite and escape.
Designed as a shelter to house only the essentials, the 18-metre-squared project includes a bed, a deck, a fireplace and a bathroom. Minimalist in its most pure sense, this home away from home followed the brief of creating a place that had "everything you need and nothing you don't".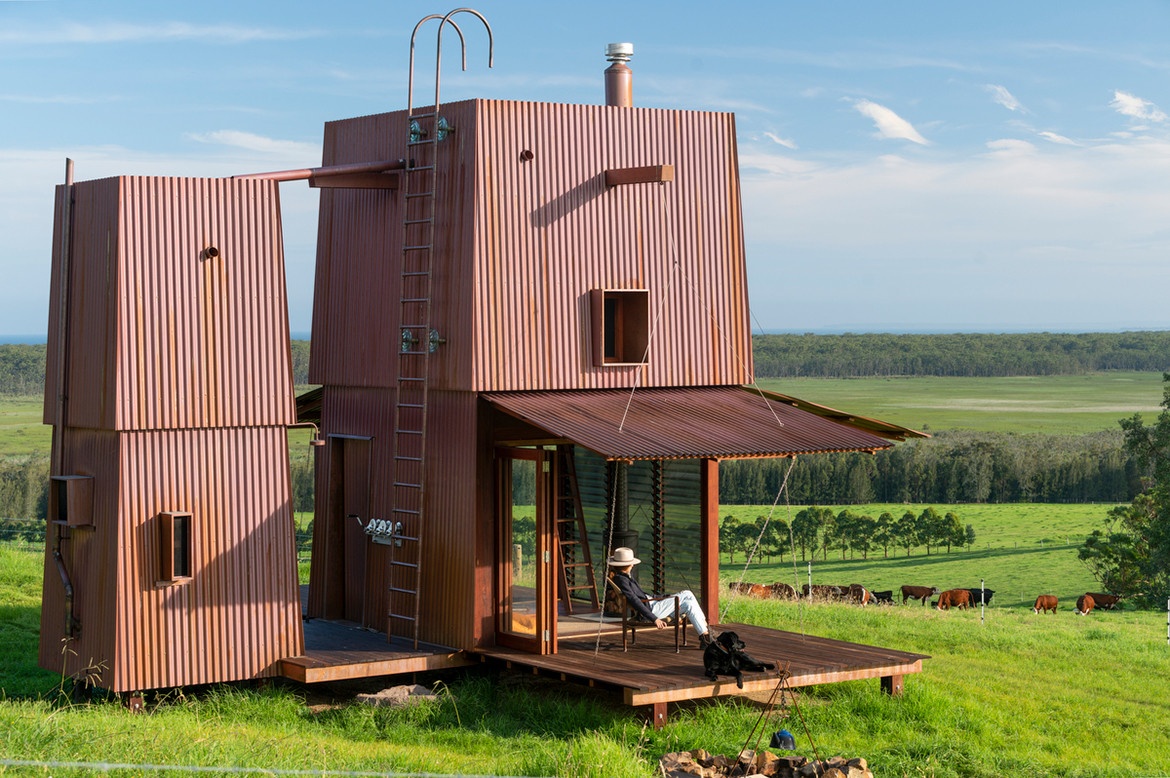 The project is a collaboration between Casey Brown Architecture, master craftsman Jeffrey Broadfield and the building team from Smith and Primmer. The whole project was pre-fabricated in a barn on site, before being moved to its more permanent position nestled into the hillside.
While petite and unconventional, this tiny home has been made with consideration for sustainability, using recycled materials. One of the main features of the project is the extensive use of ironbark, which was sourced from an unused wharf float, while copper has been used to accompany.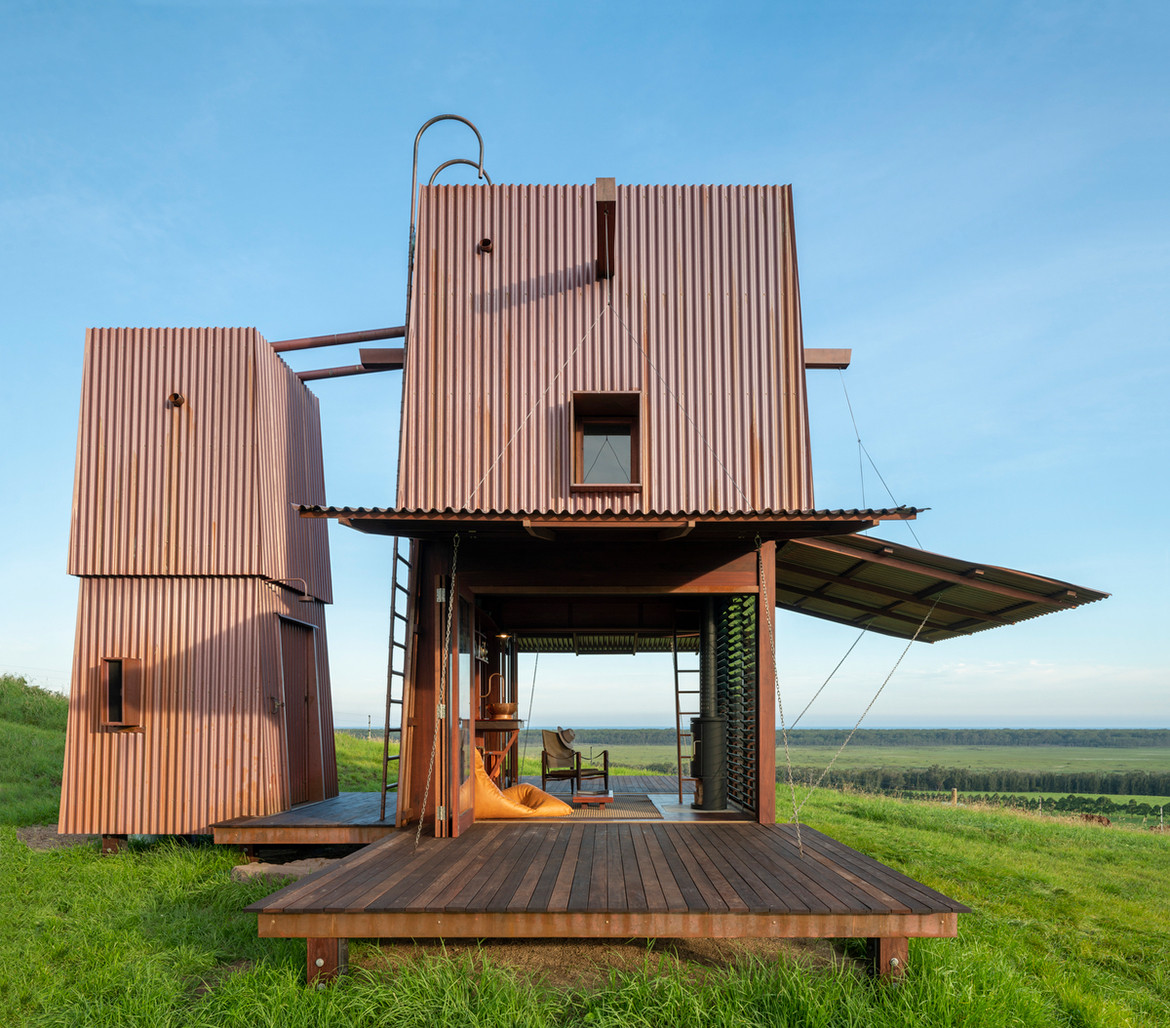 The design, while being simple in form, incorporates moveable sides to open up and close the spaces as needed. Three manual winches allow the sides to be lifted and lowered, creating an awning when raised up to protect against the summer sun.
A dream project for the client, this tiny home was realised through a collaboration that really pushed the process of making, one that harks back to the fact that simple is more often than not better.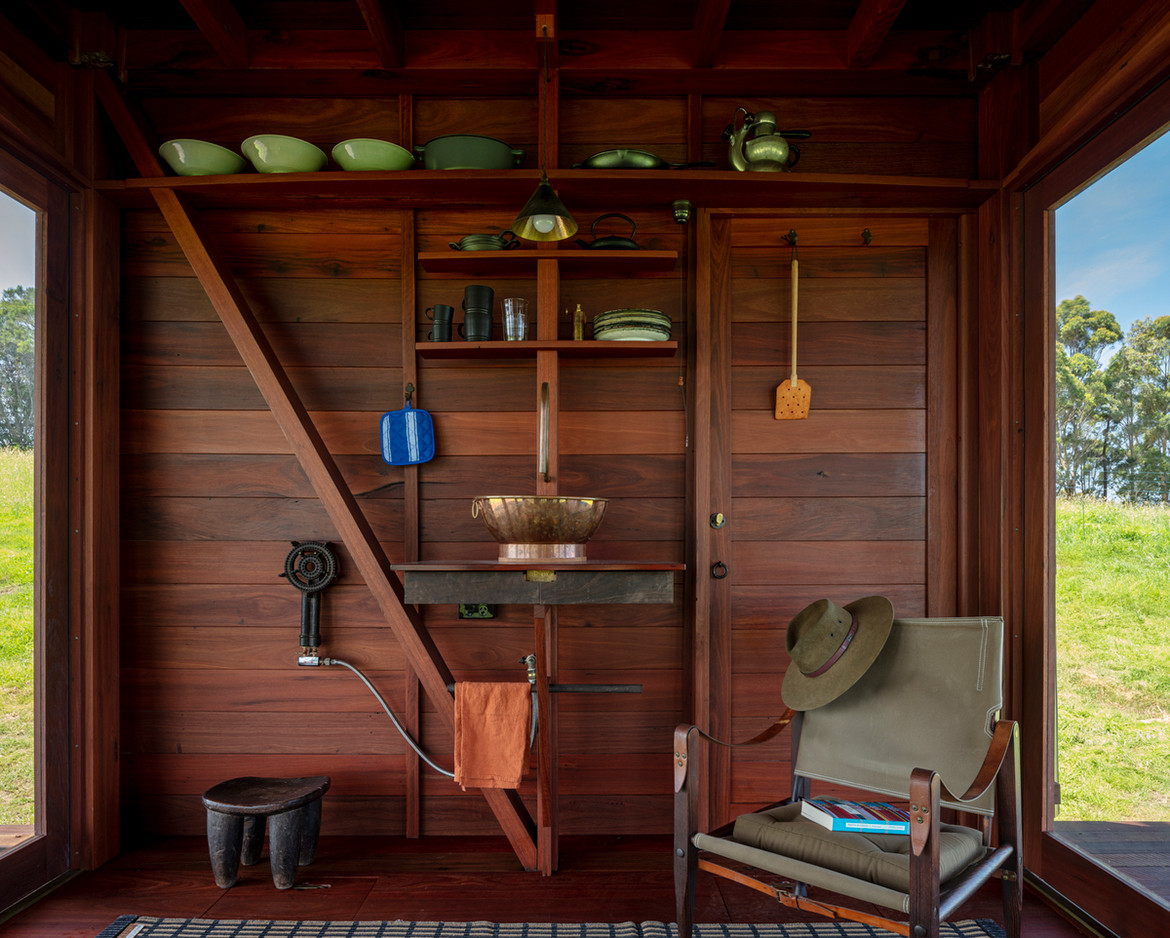 Project details
Architecture by Casey Brown Architecture
Engineering by Cantilever Consulting Engineers
Mastercraftsman and foreman – Jeffrey Broadfield
Builder and copperwork by Smith & Primmer
Photography by Andrew Loiterton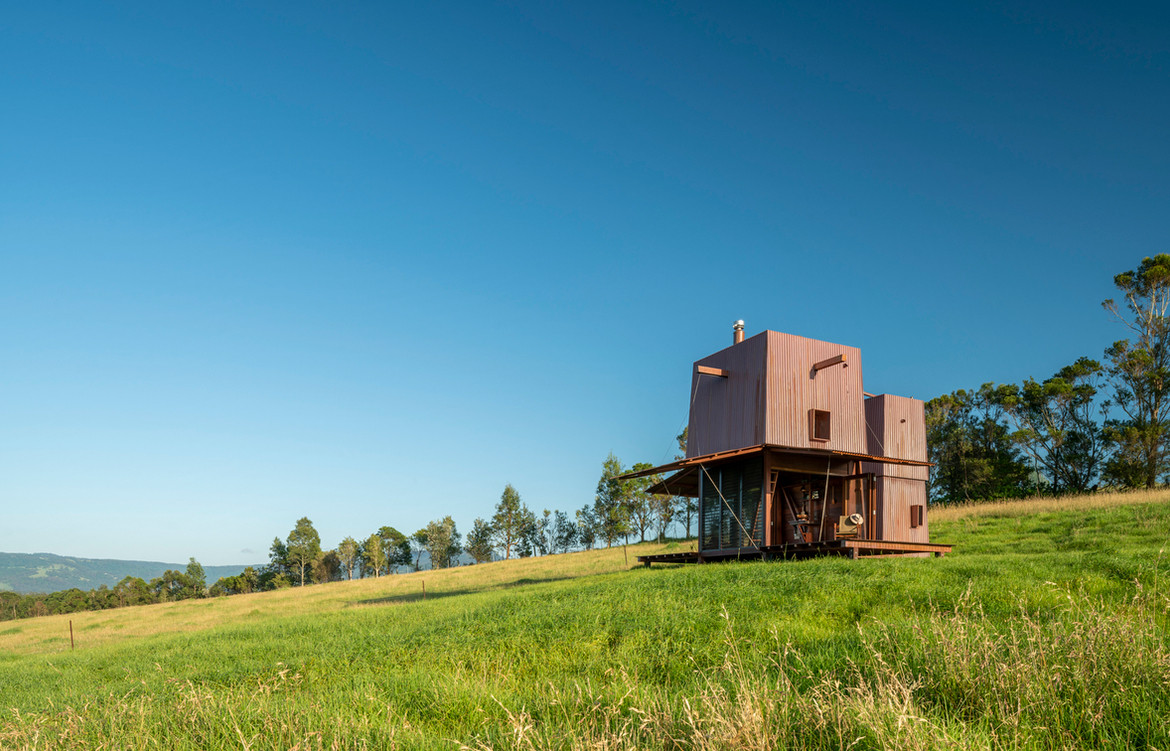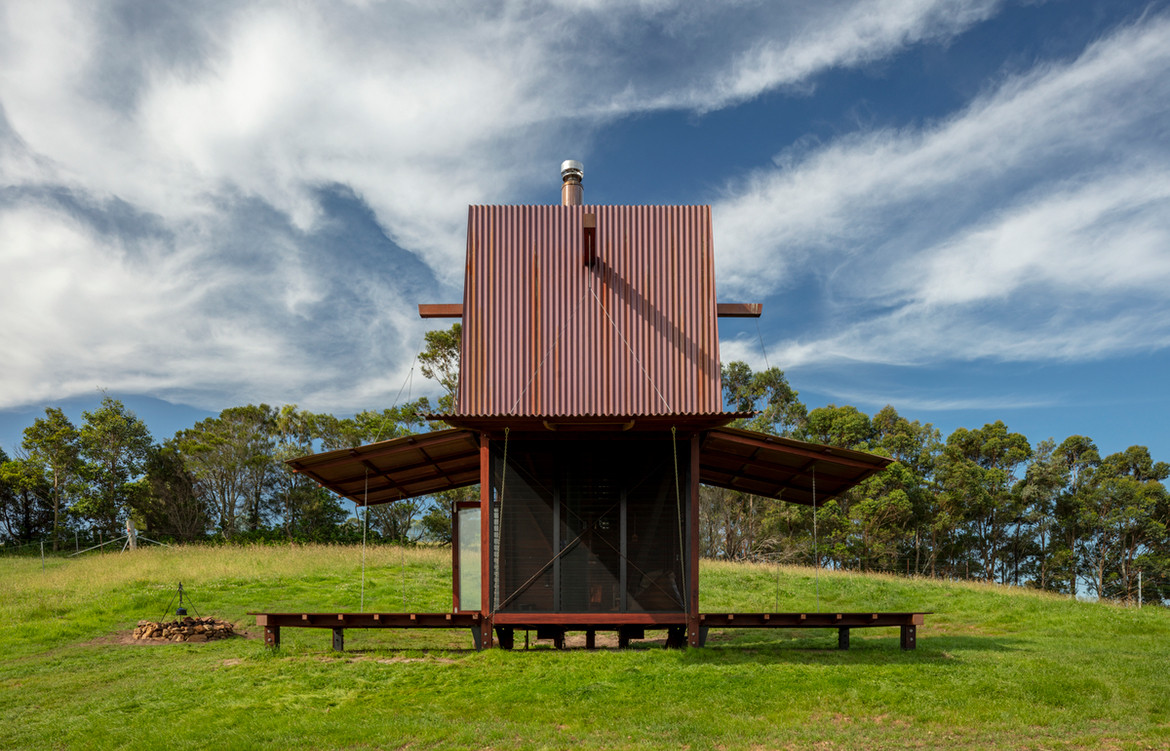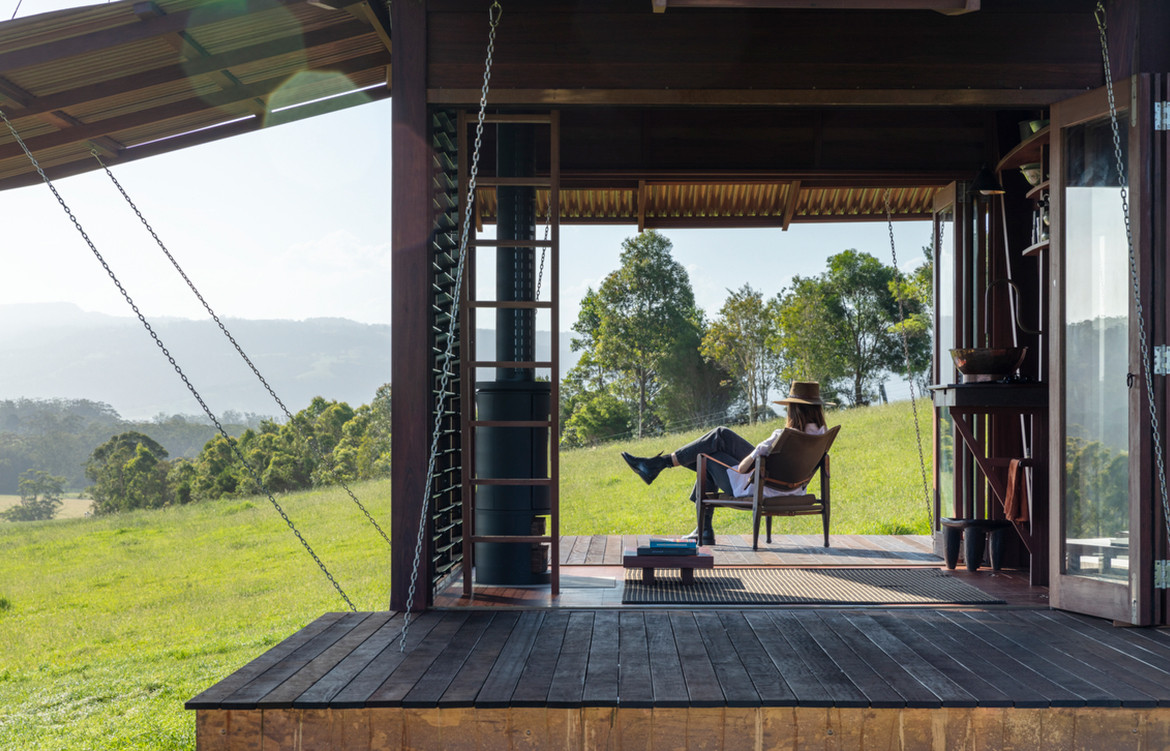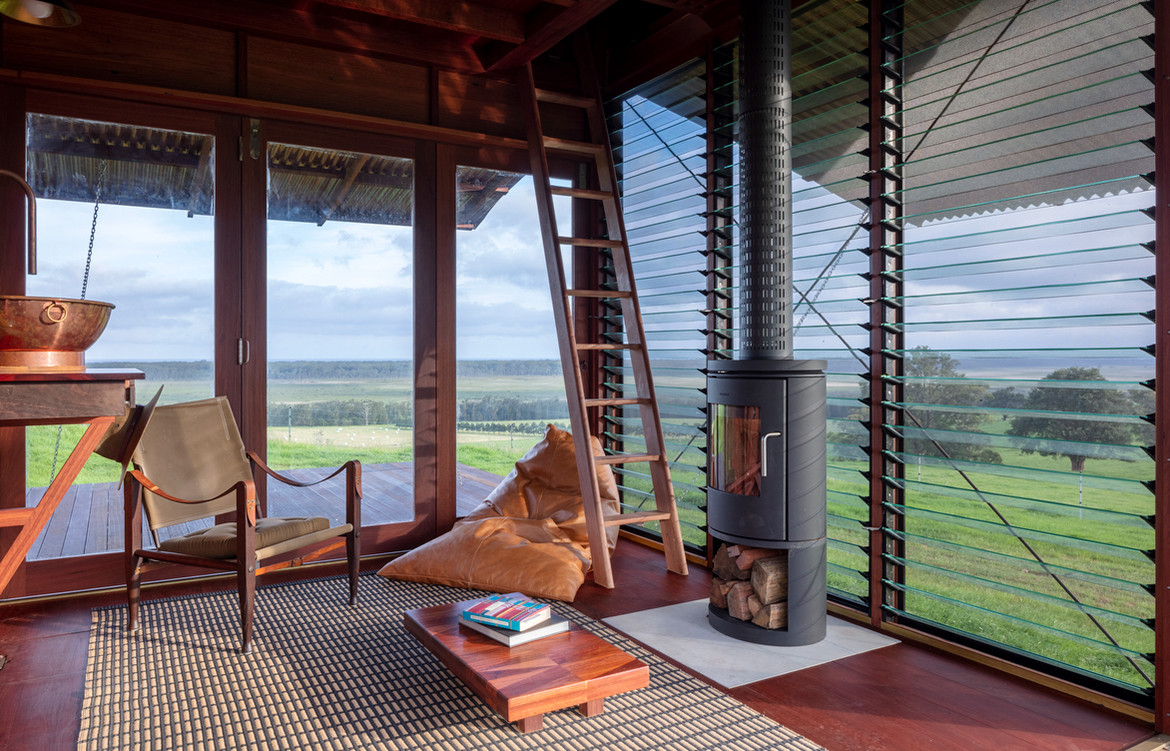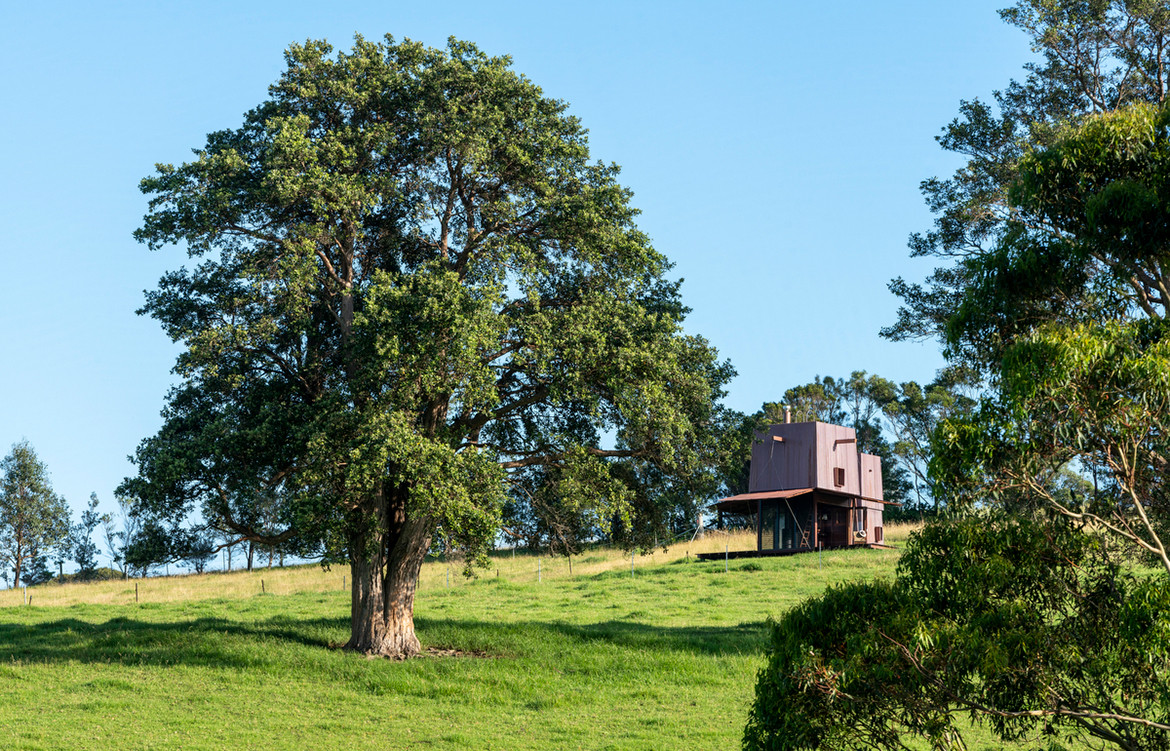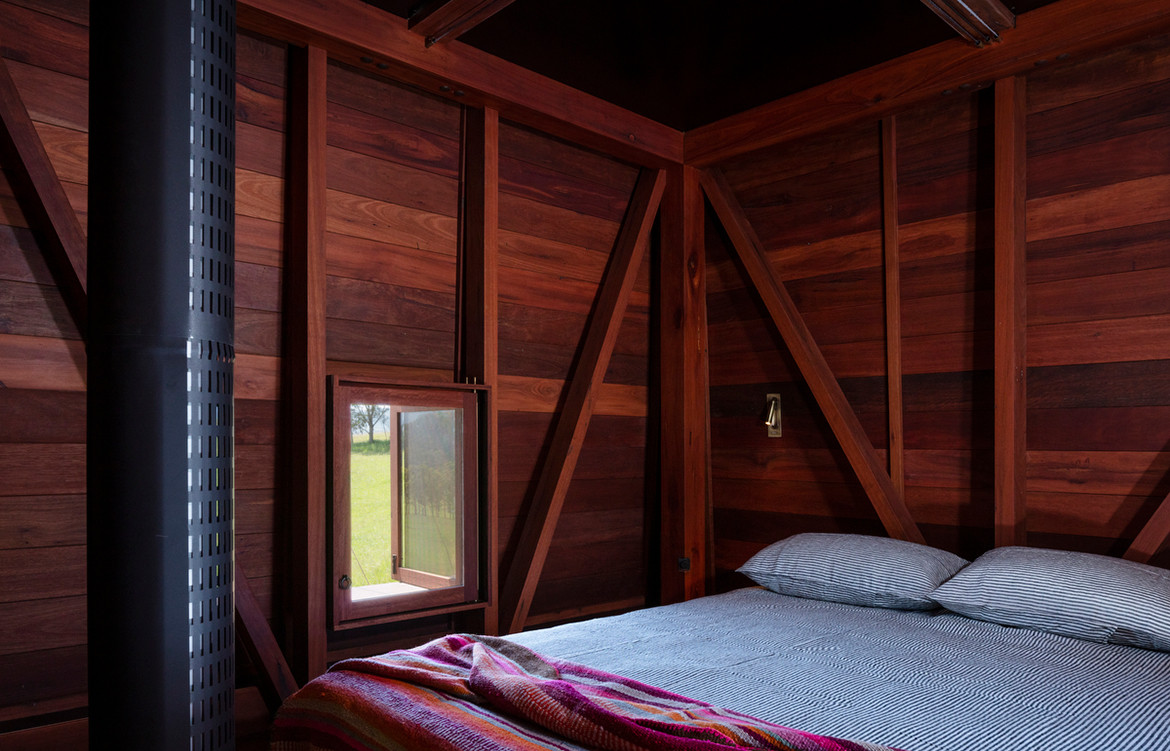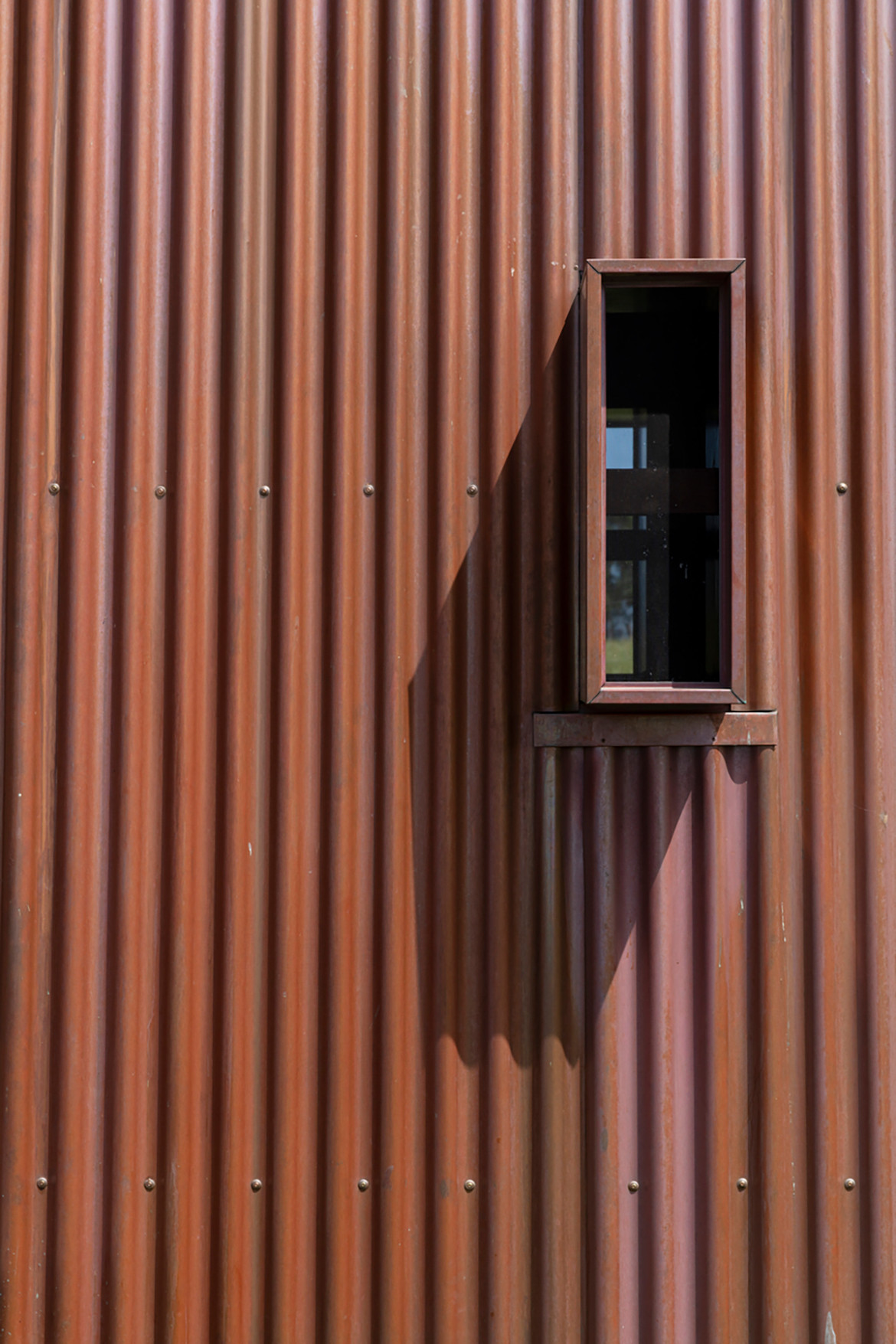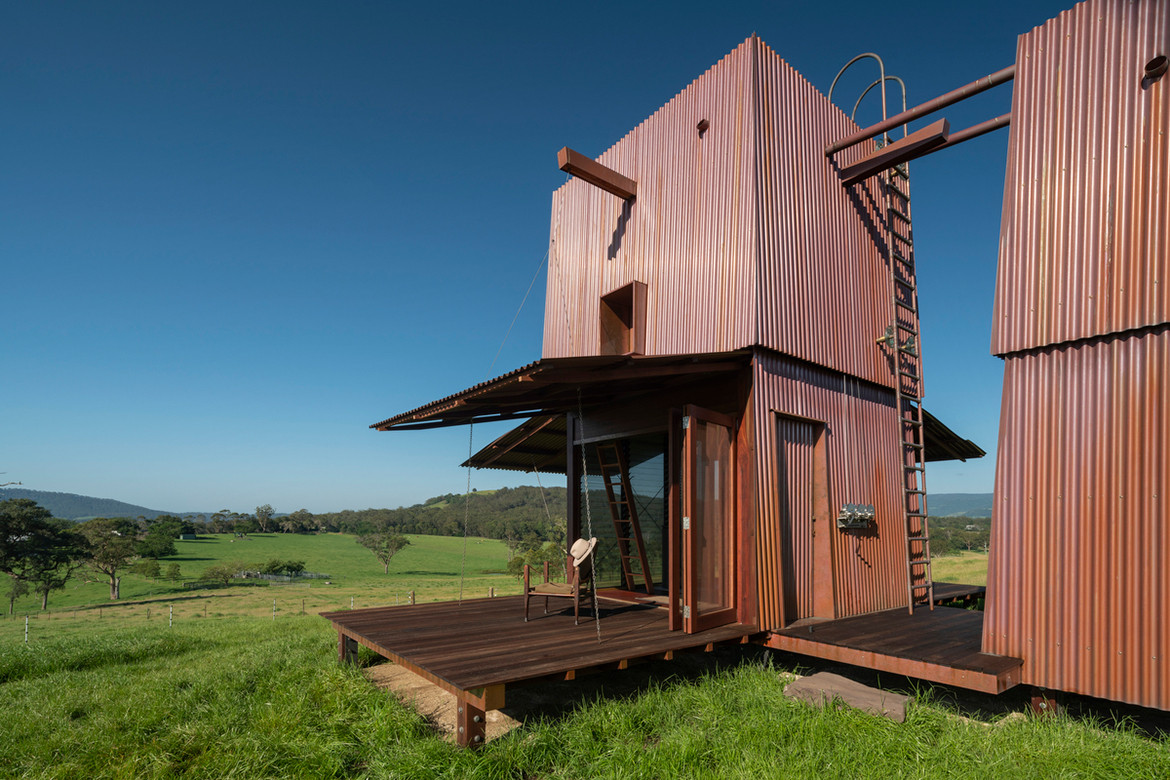 ---