In Tokyo's bustling Shibuya district, the third location of the TRUNK hospitality group, TRUNK (HOTEL) YOYOGI PARK, has opened its doors. Situated in the residential area of Tomigaya, the hotel seeks to provide an authentic local experience enriched by the adjacent Shibuya district's diverse dining, entertainment and shopping options.
Distinctive among Tokyo's extensive hotel offerings, TRUNK (HOTEL) YOYOGI PARK prioritises human-centric elements and aesthetic features that reflect the relaxed yet sophisticated atmosphere of the Tomigaya neighbourhood.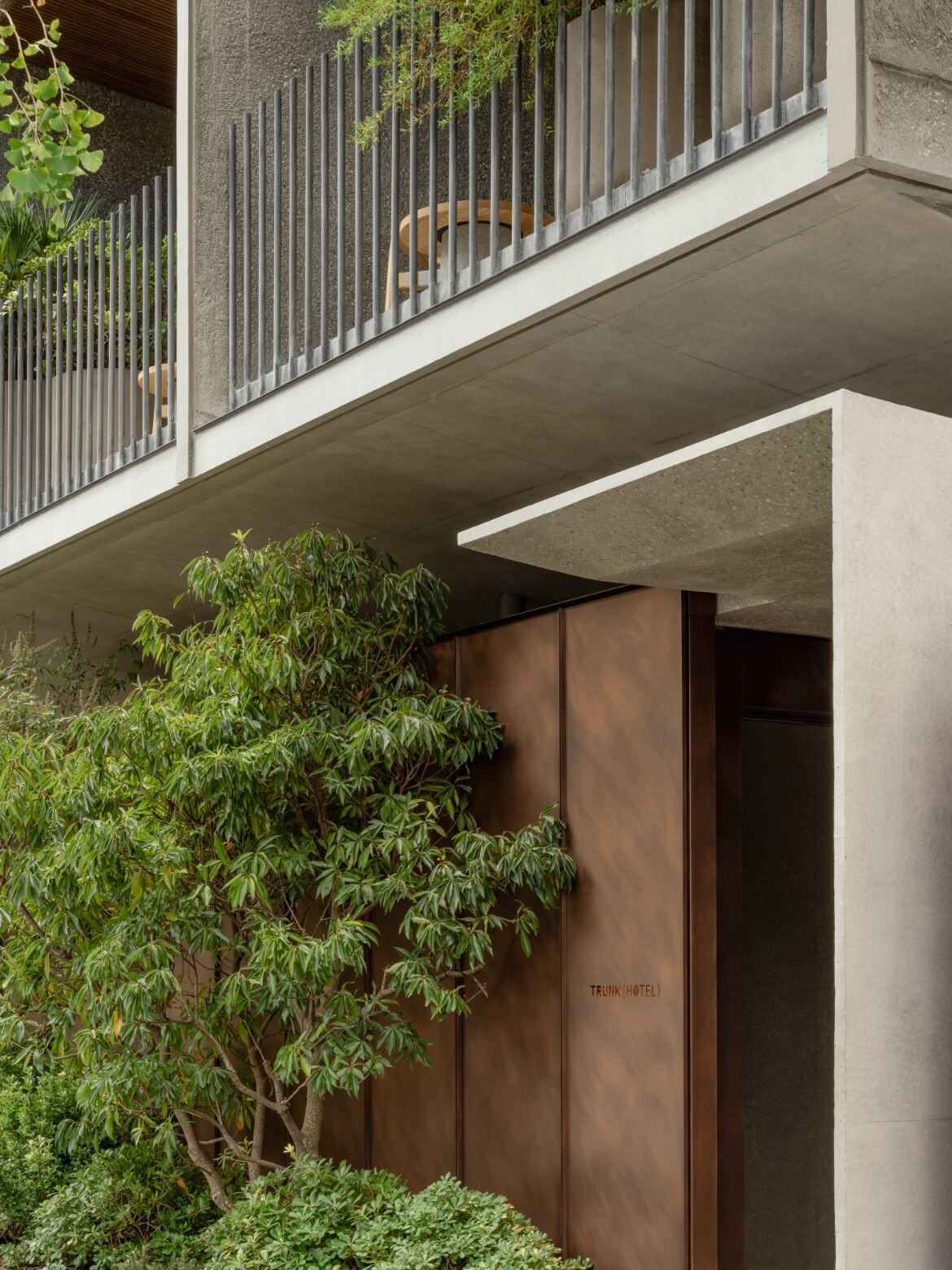 TRUNK commissioned the Tokyo-based studio Keiji Ashizawa Design for the architecture and interior design, marking a continuation of their working relationship. This project is the first time TRUNK has collaborated with an international design studio, in this case, Copenhagen-based Norm Architects. The two studios bring a global perspective to the project.
Keiji Ashizawa Design's founder, Keiji Ashizawa, says, "A hotel provides an important framework for guests to experience their surrounding environment, and for this project especially we felt it important to consider and design a unique and authentic setting that encourages an enriched experience in Tokyo, whether for first-time visitors or local guests from the wider neighbourhood."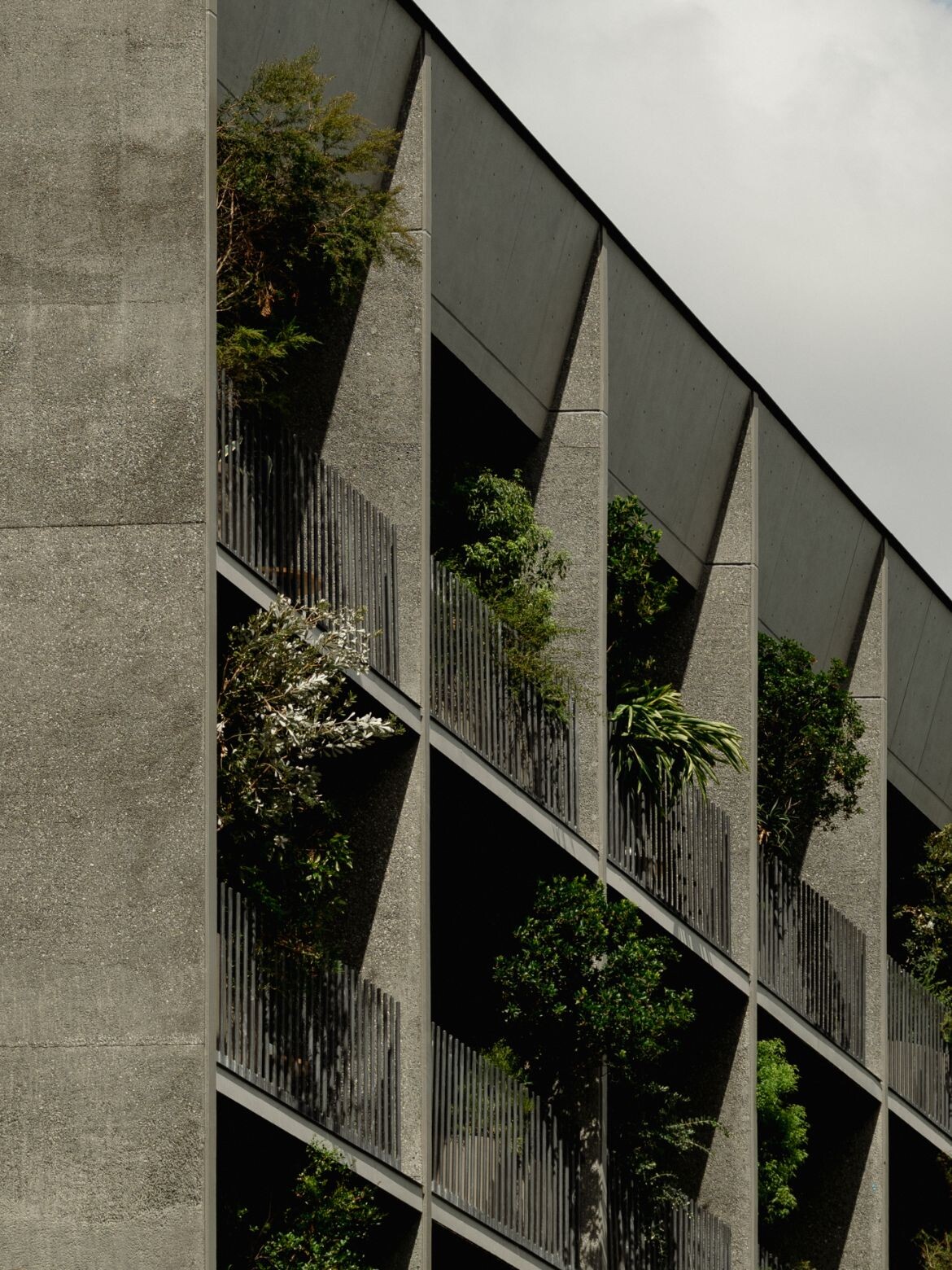 On the convergence of cultural design aesthetics, Norm Architects' partner, Frederik Alexander Werner, explains, "Scandinavian and traditional Japanese design traditions are bound together by embedded qualities of simplicity, functionality, refinement and attention to detail."
The hotel integrates design elements to create serene environments which mimic a close-to-nature experience. It features a neutral, natural materials palette that incorporates exposed raw concrete and wooden louvres on the balconies. The architecture takes inspiration from Yoyogi Park, one of Tokyo's largest green spaces, as well as the nearby Shibuya Crossing, the world's busiest intersection.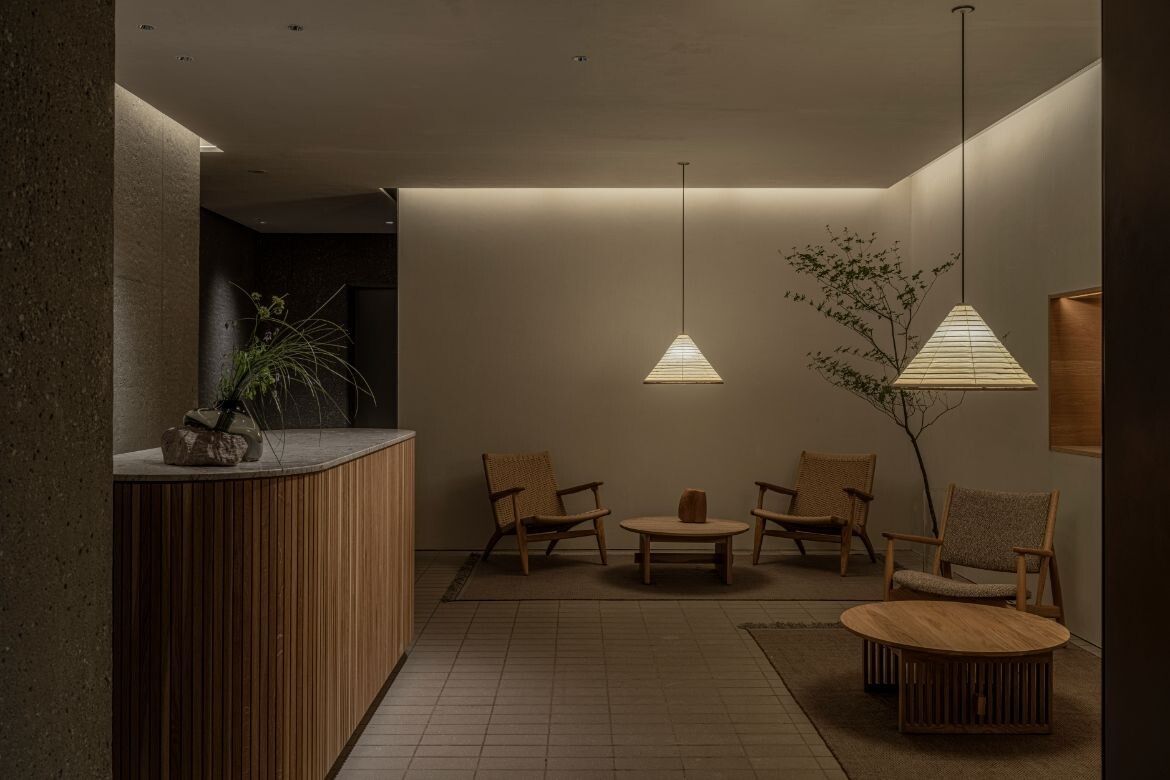 Guest rooms span five floors and comprise twenty individual rooms and five suites. Amenities focus on local, eco-friendly products, such as recycled rubber flip-flops and organic toiletries. Bringing nature inside, each room includes a balcony, offering views of Yoyogi Park or the local community.
Local craftsmen and domestic Japanese brands have contributed to the hotel's unique design. Carpets are manufactured in collaboration with Hotta Carpet, and bespoke furniture designs have been produced with the Karimoku and Ariake Collection. Lighting features include washi-paper pendant lights crafted by Kyoto-based Kojima Shoten and wall lamps made by Eiko Miki, a Japanese copper-plate artist.
TRUNK (HOTEL) YOYOGI PARK is all about giving guests an authentic and design-driven experience when staying in Tokyo.
Project details
TRUNK (HOTEL) YOYOGI PARK – yoyogipark.trunk-hotel.com
Architecture and interiors – Keiji Ashizawa Design and Norm Architects
Photography – Tomooki Kengaku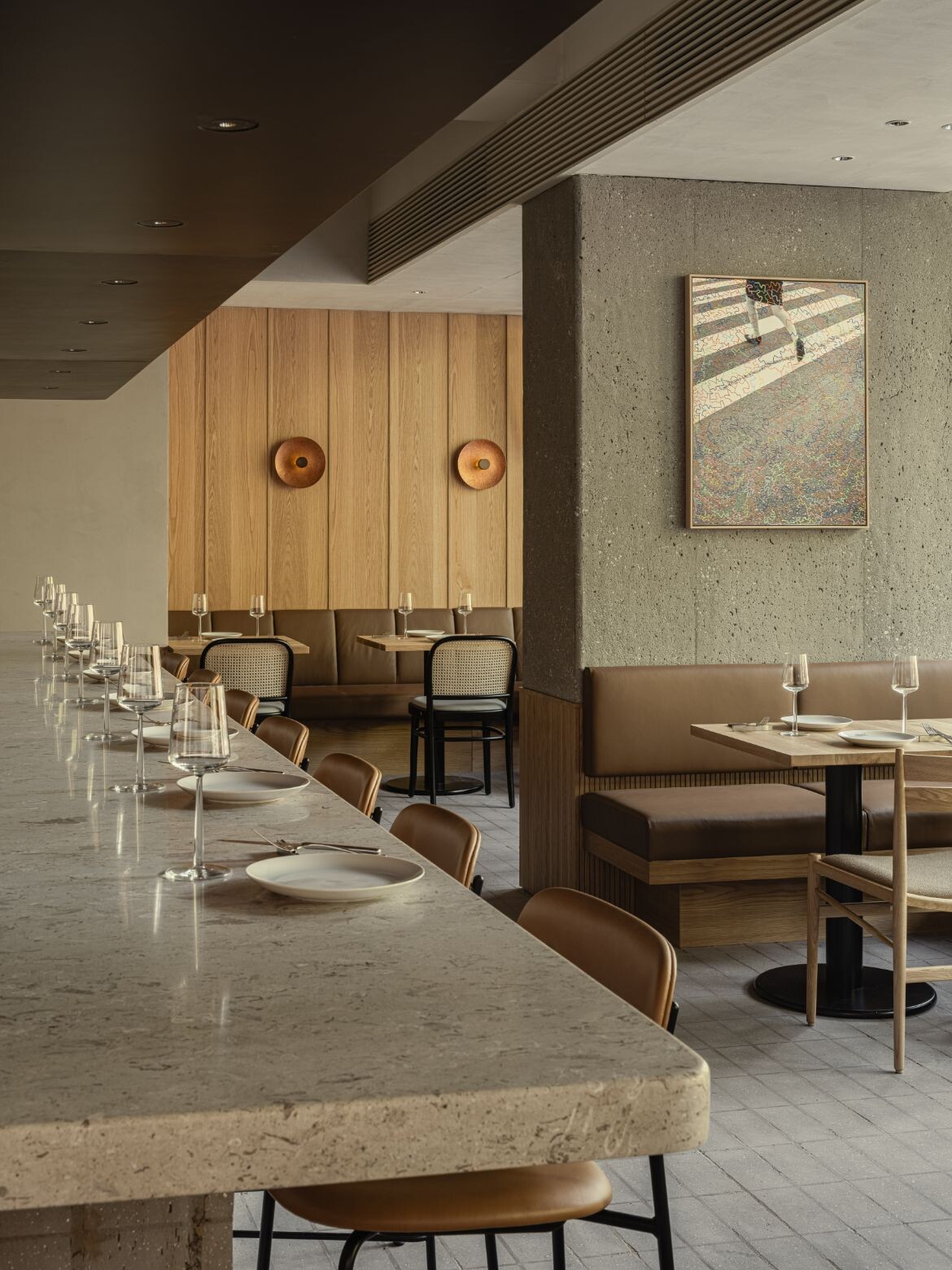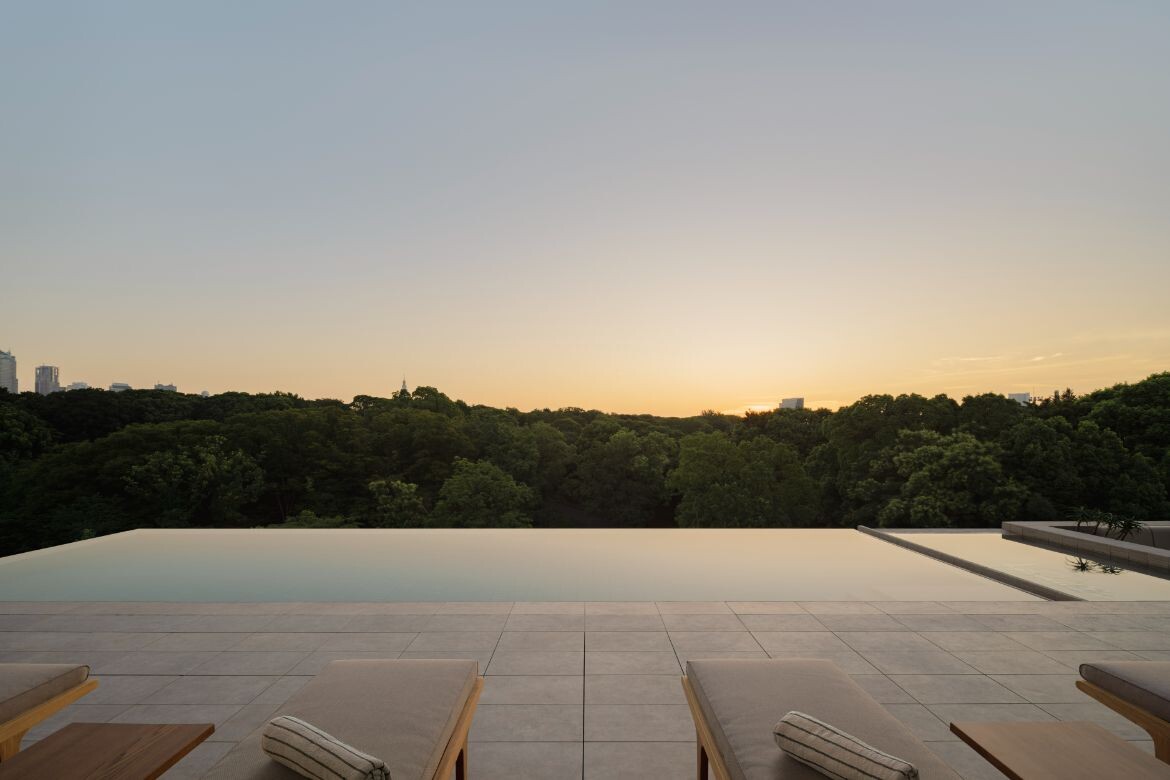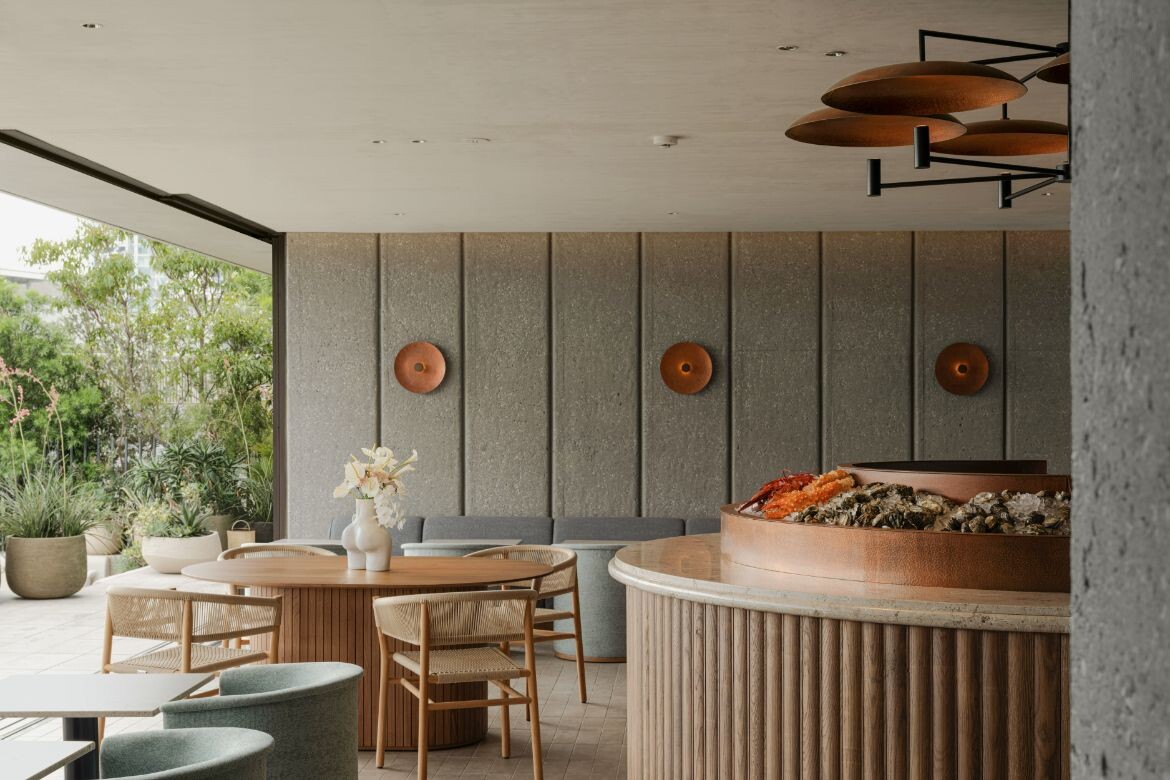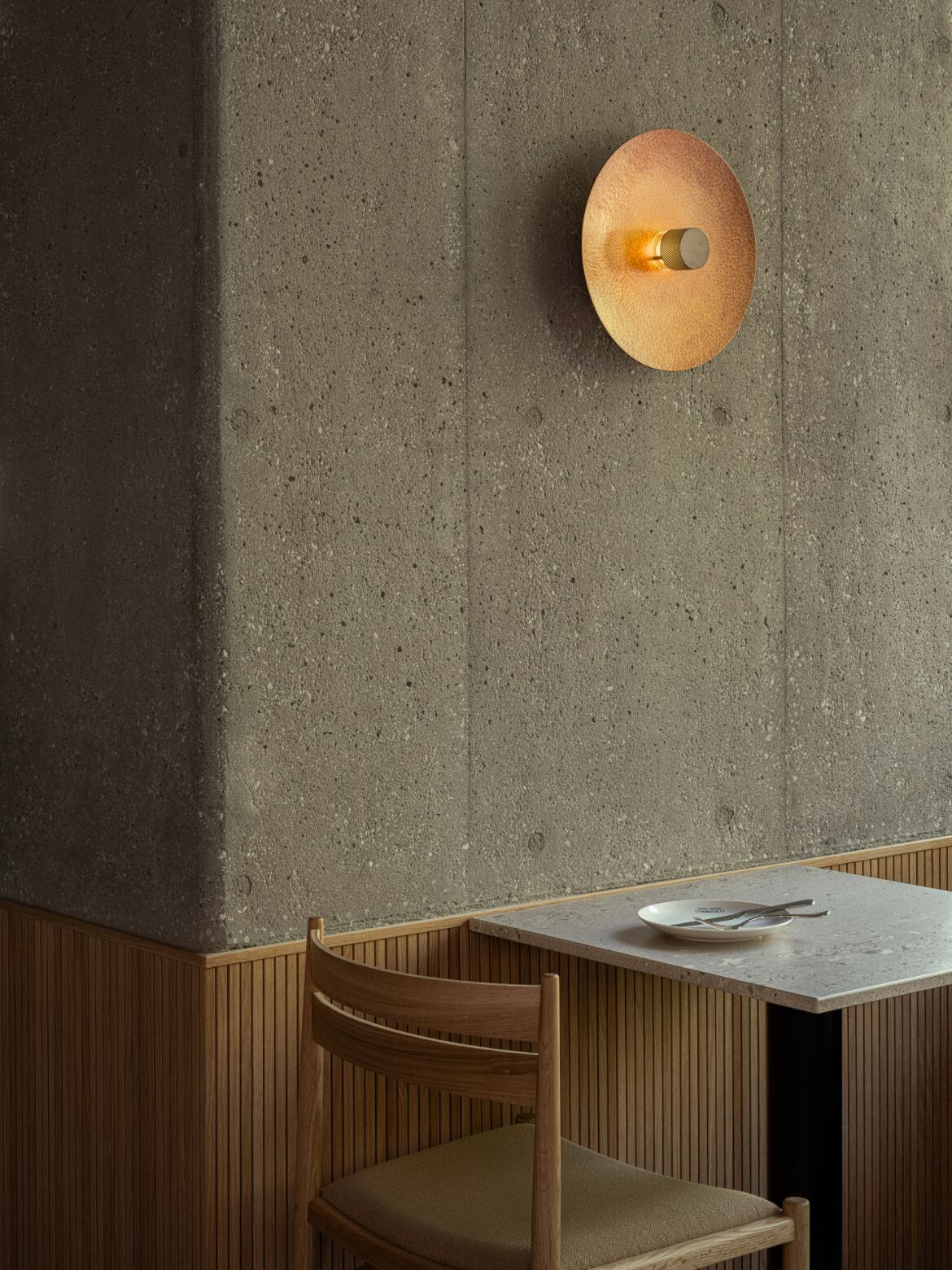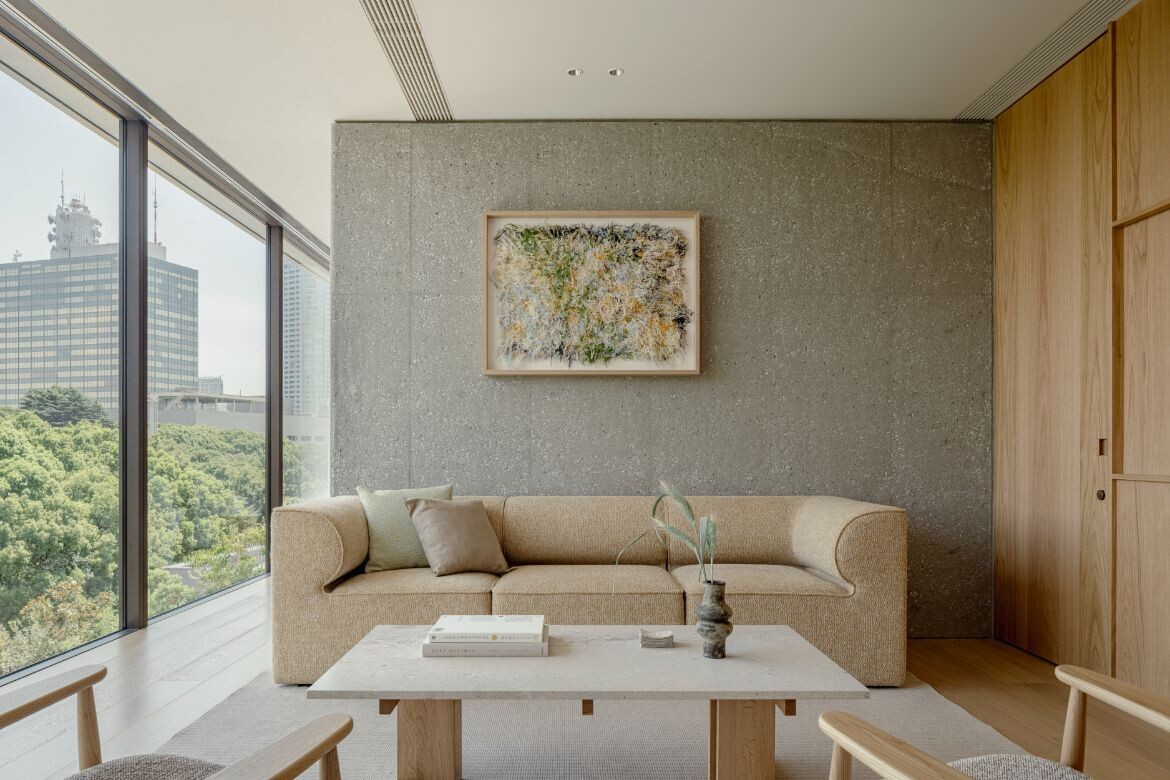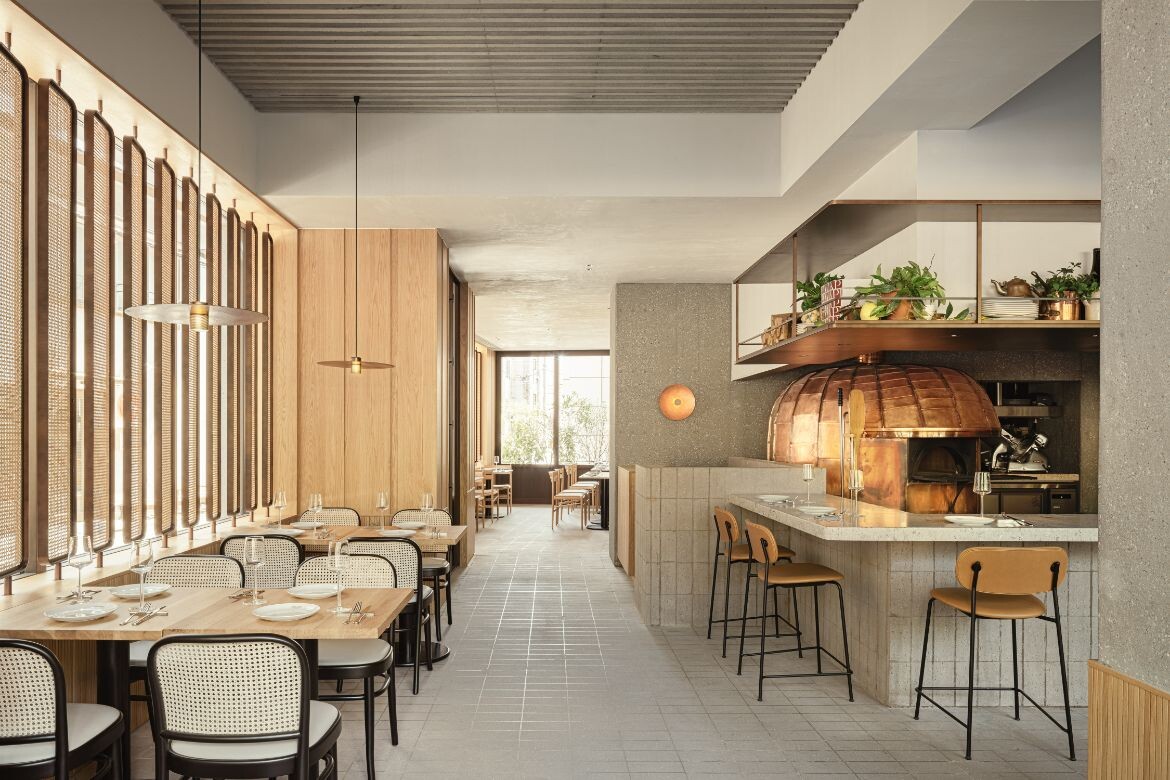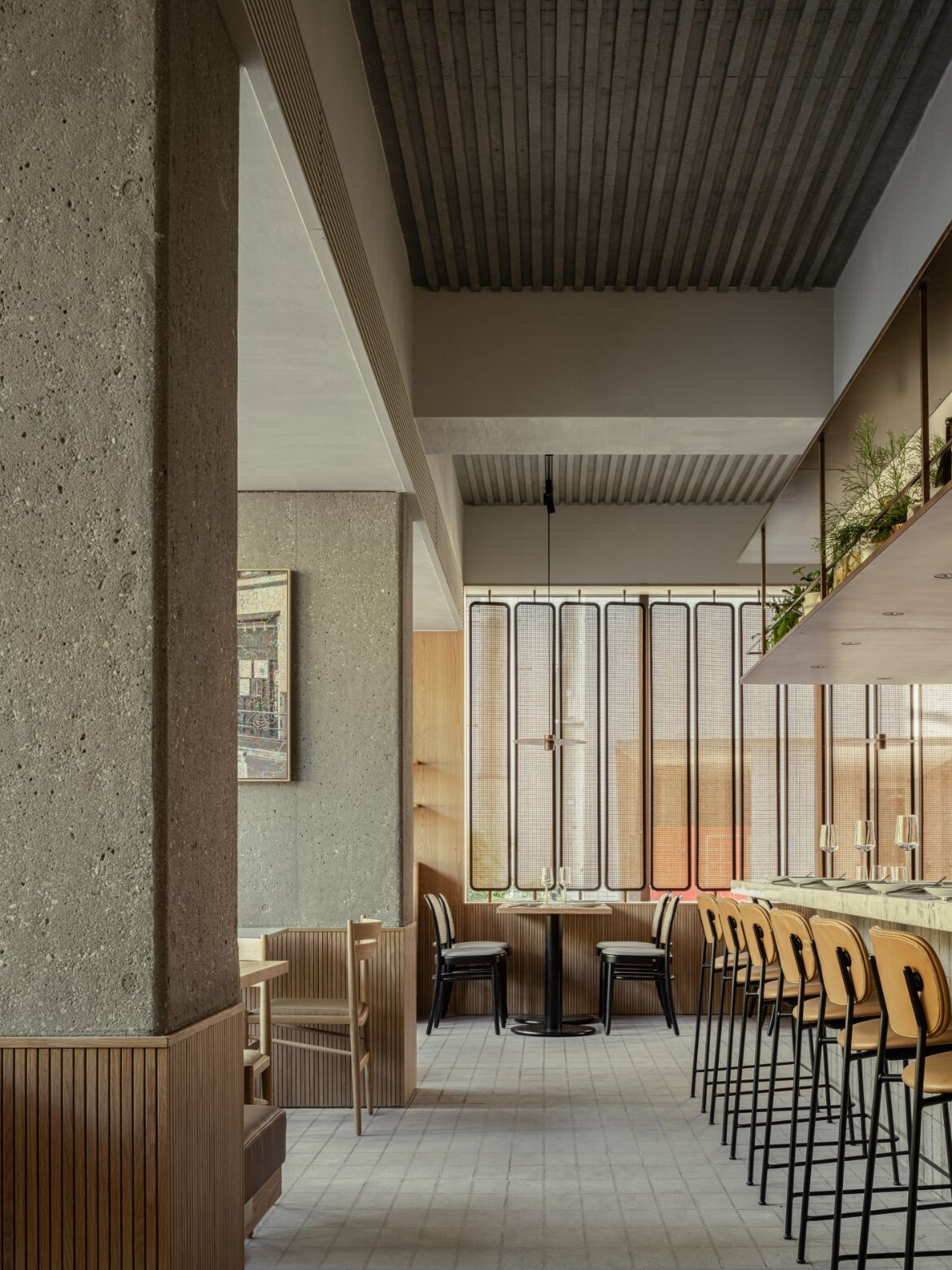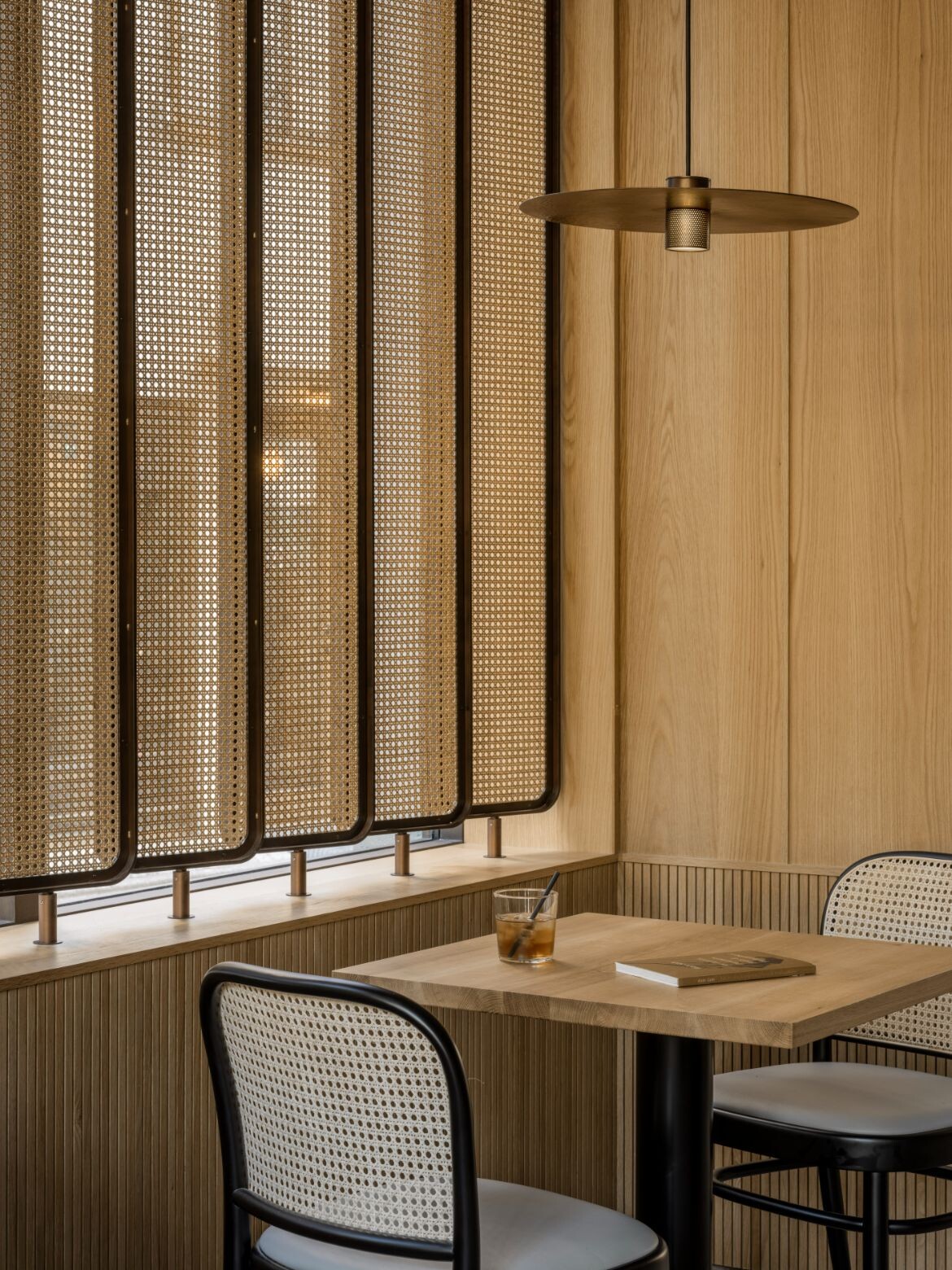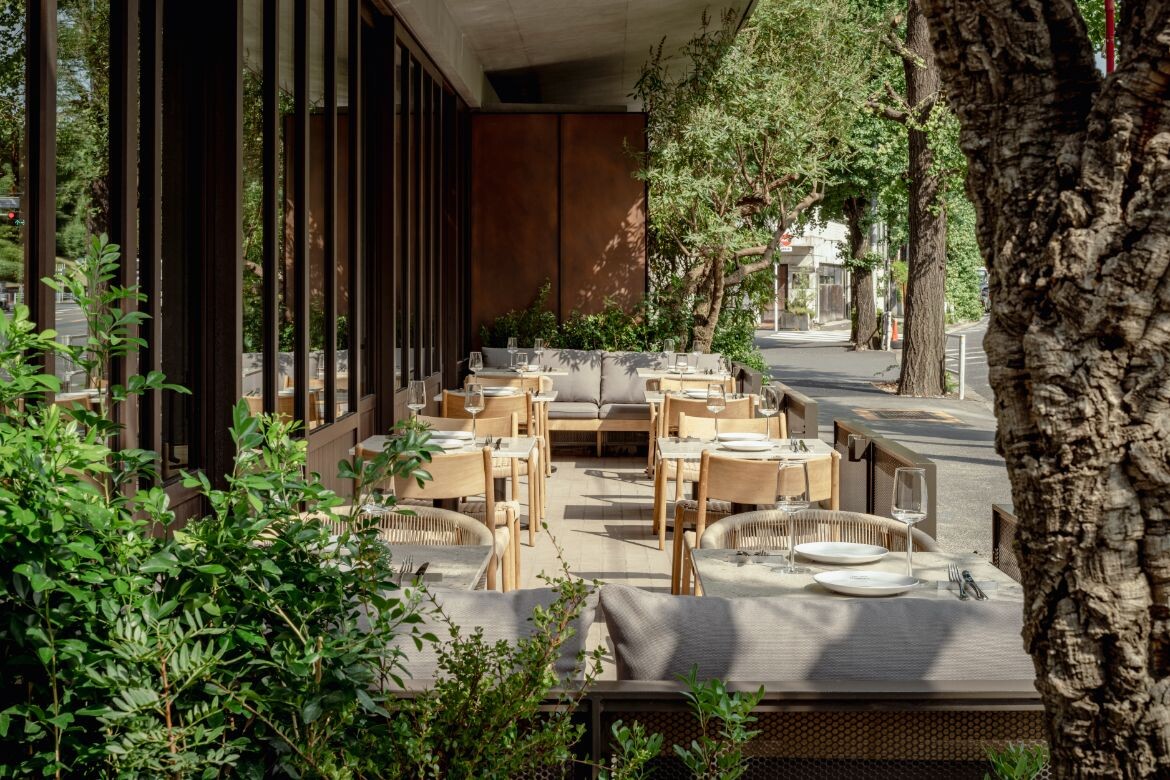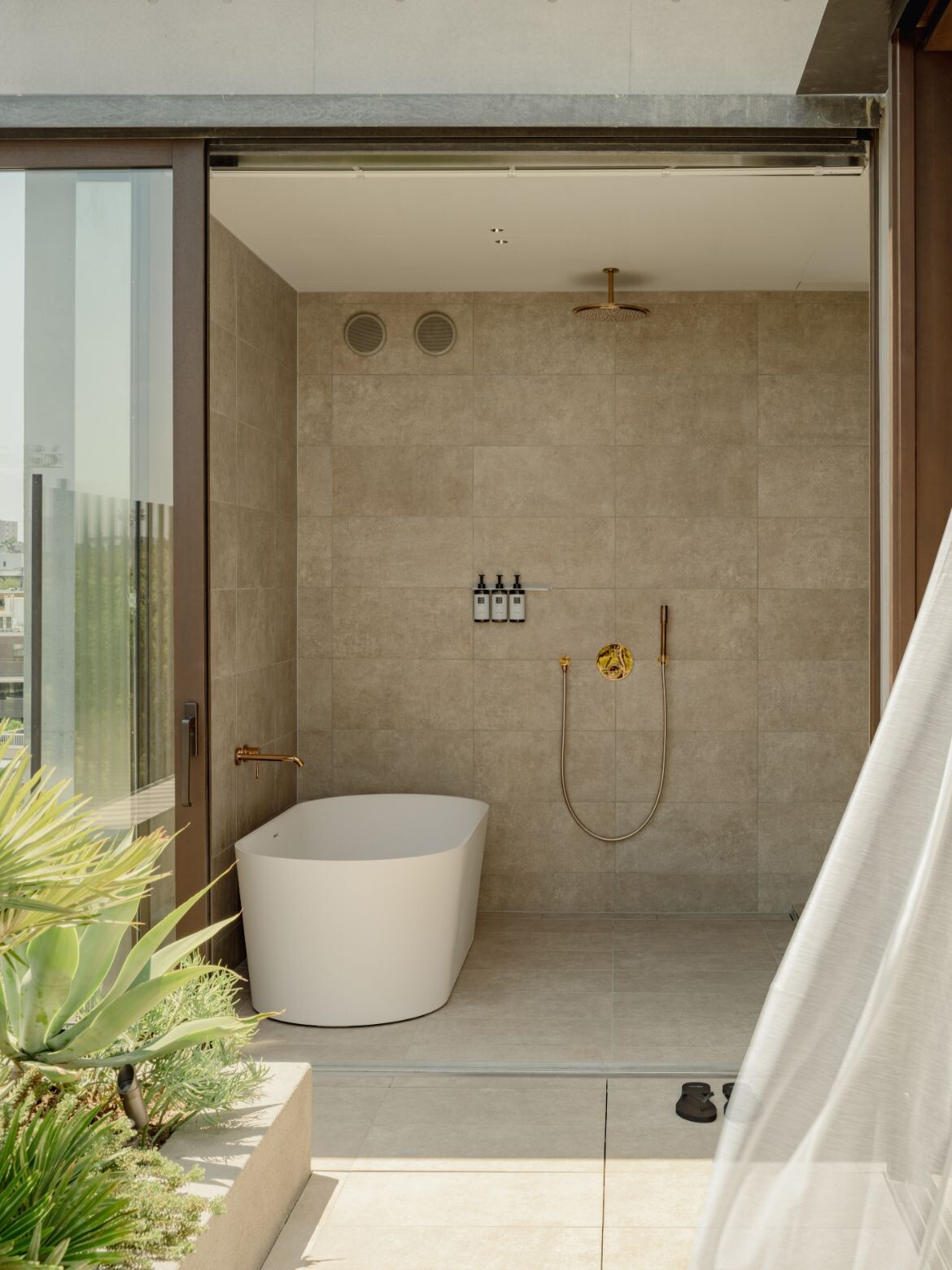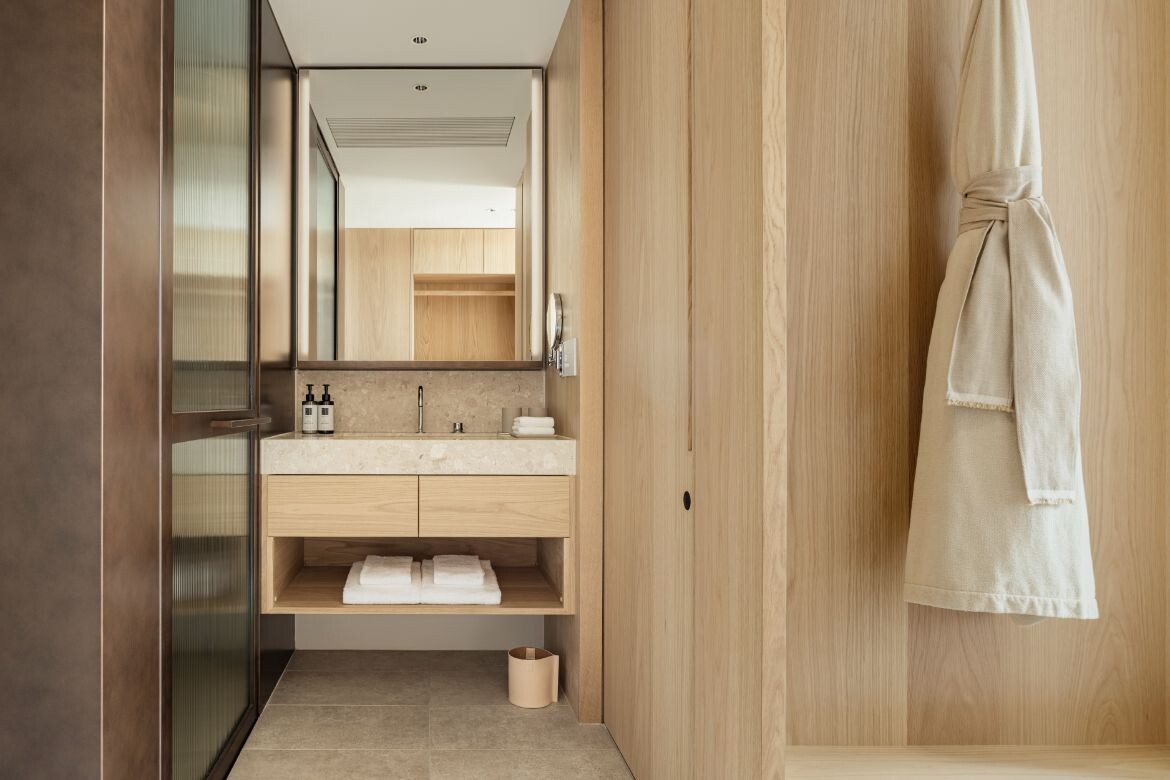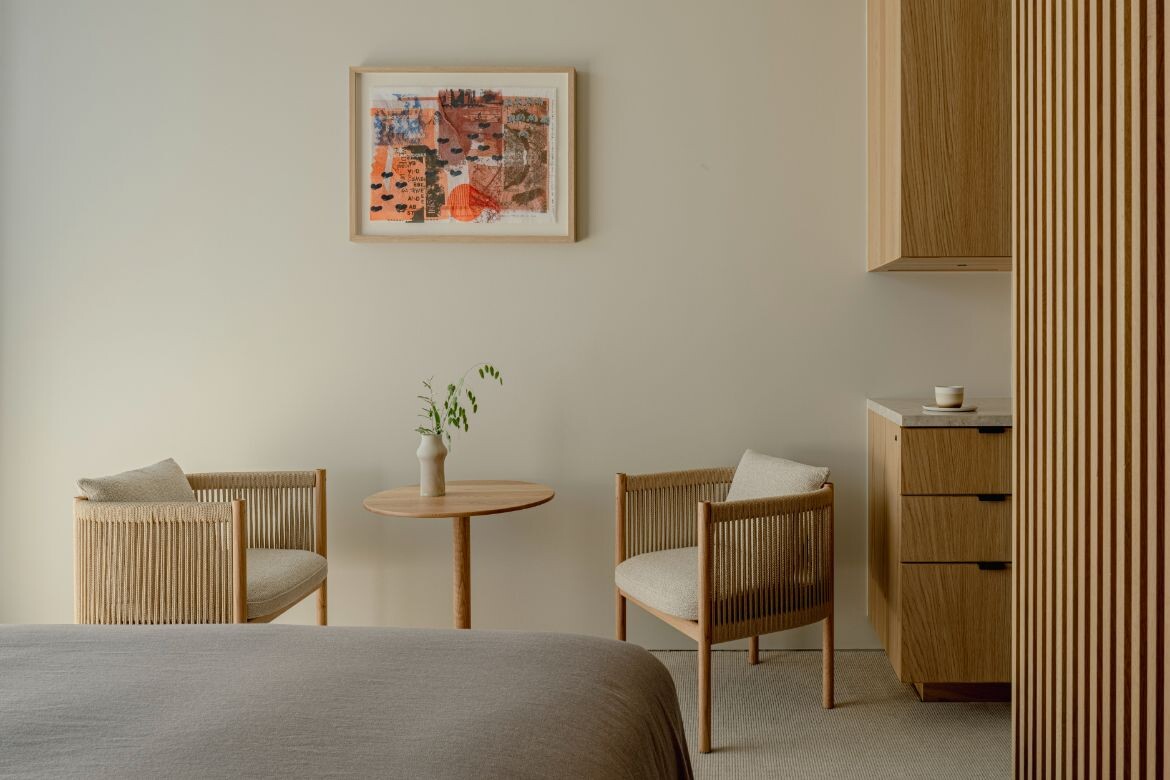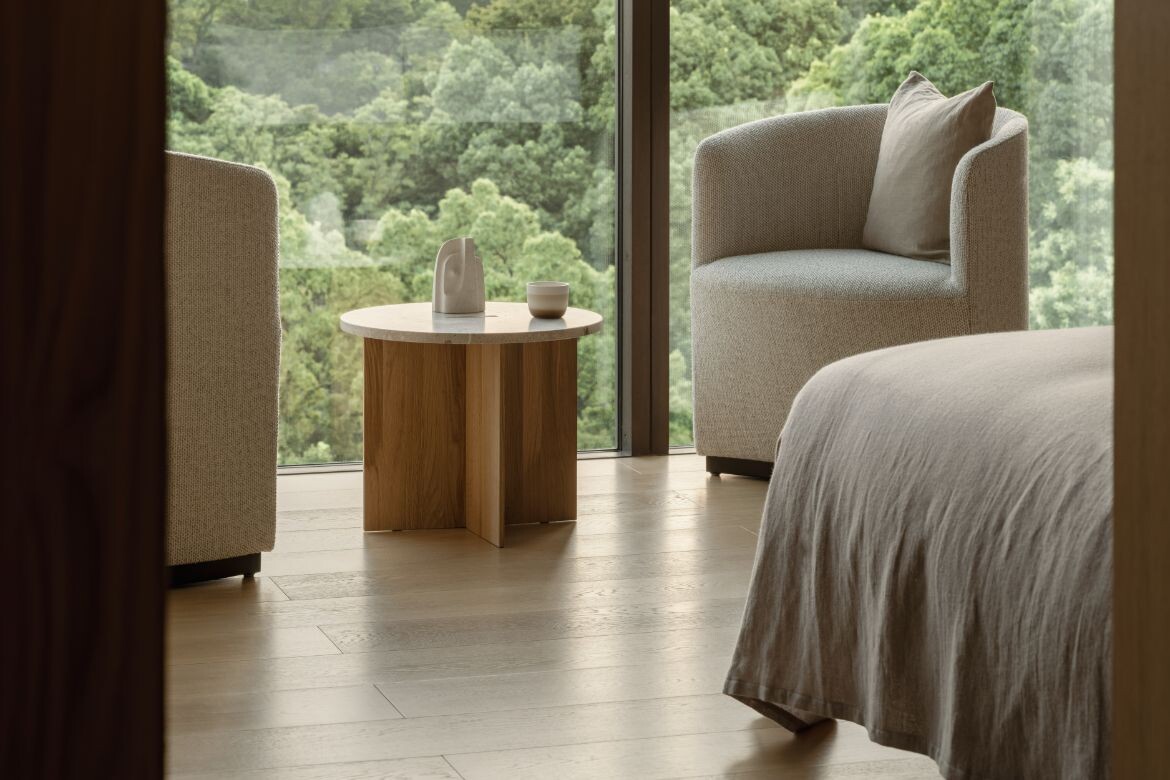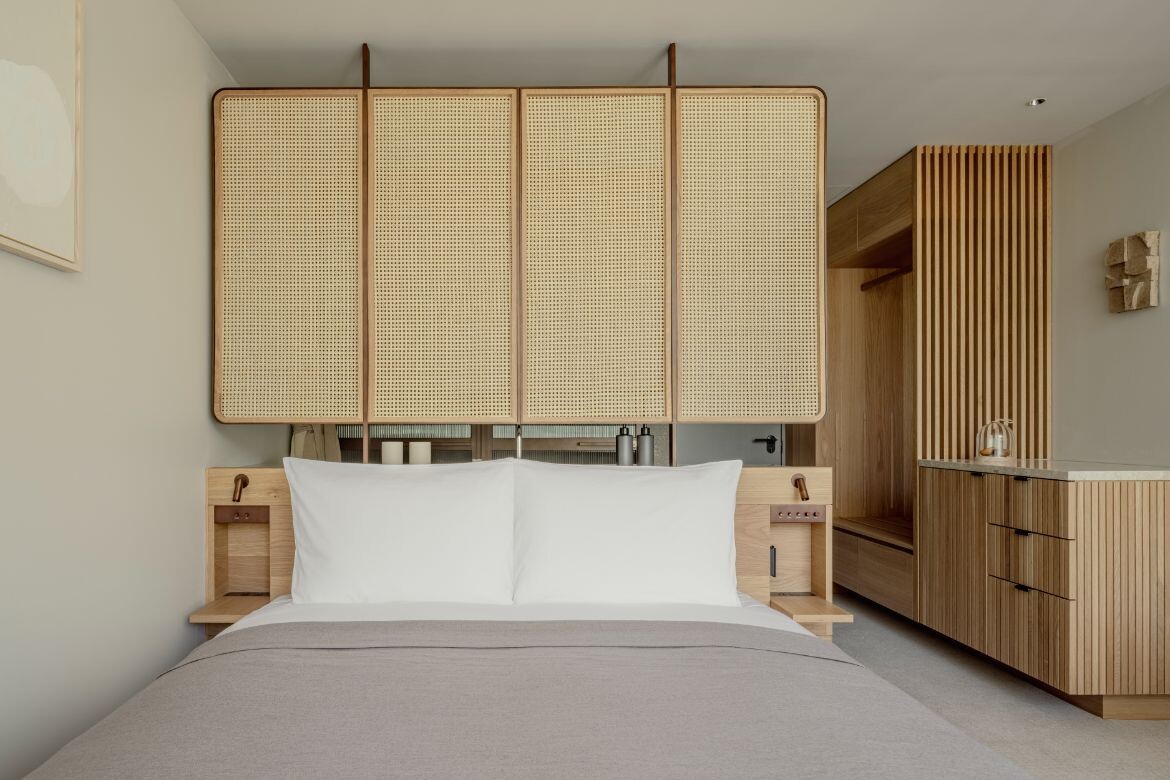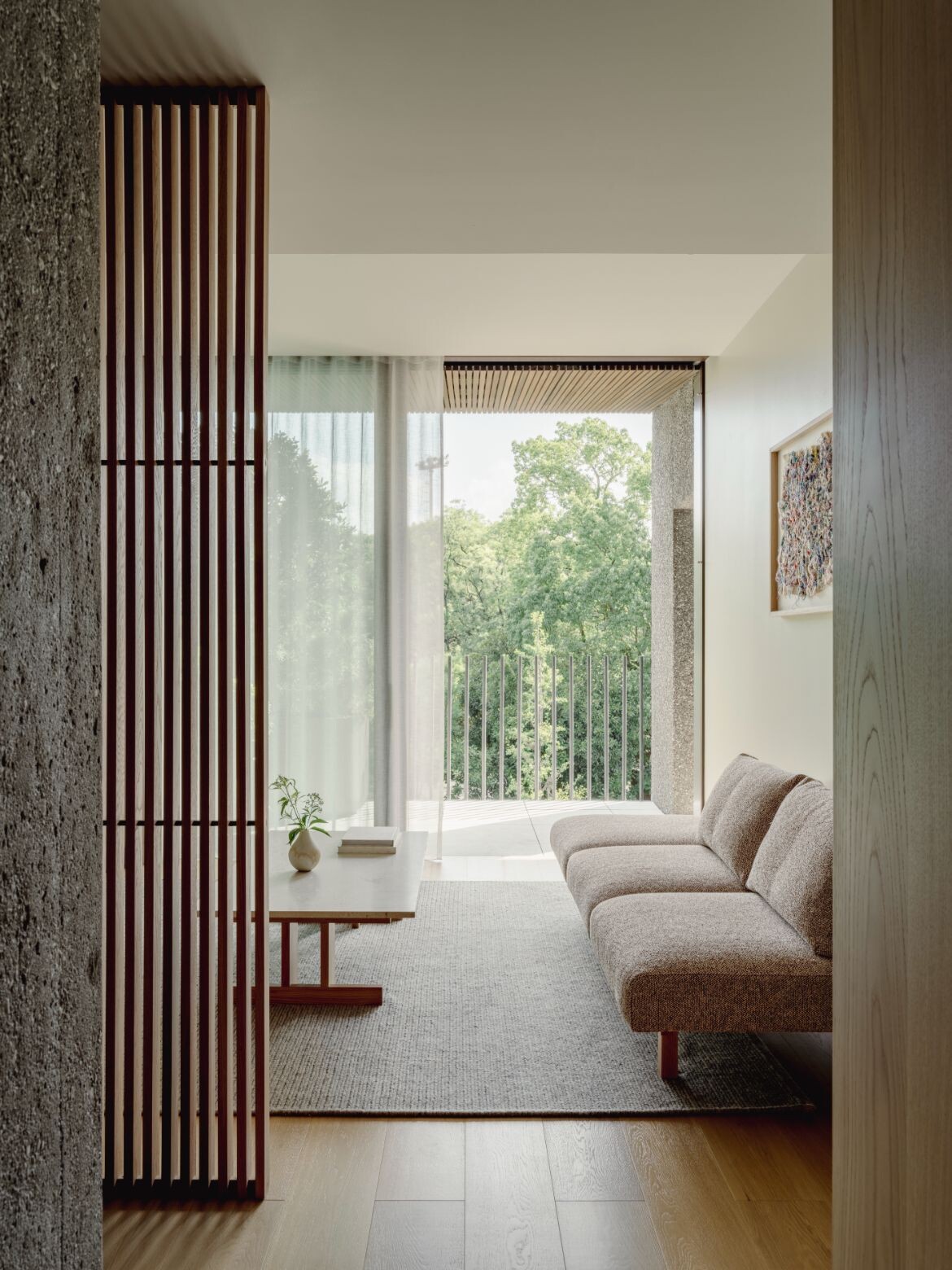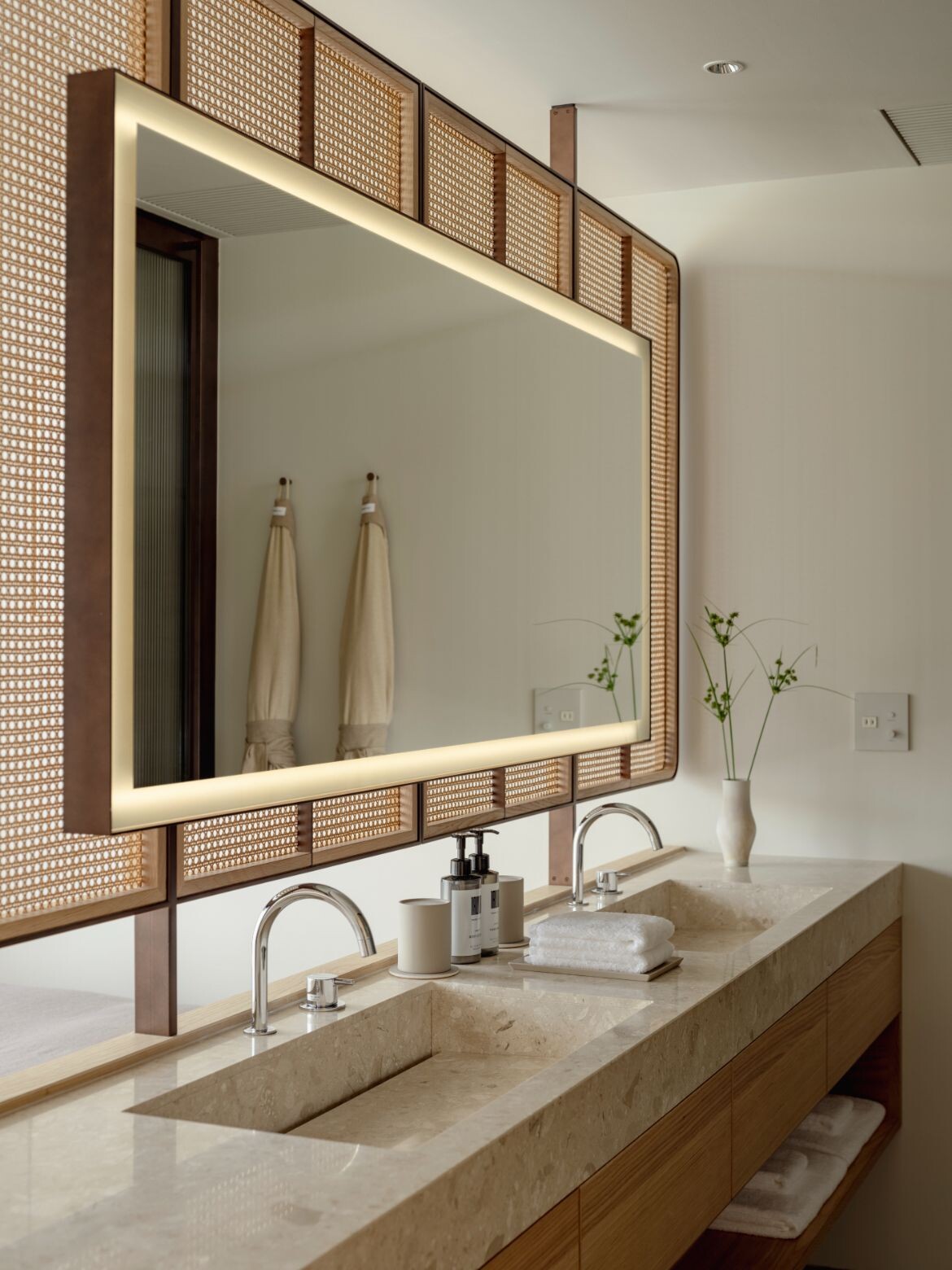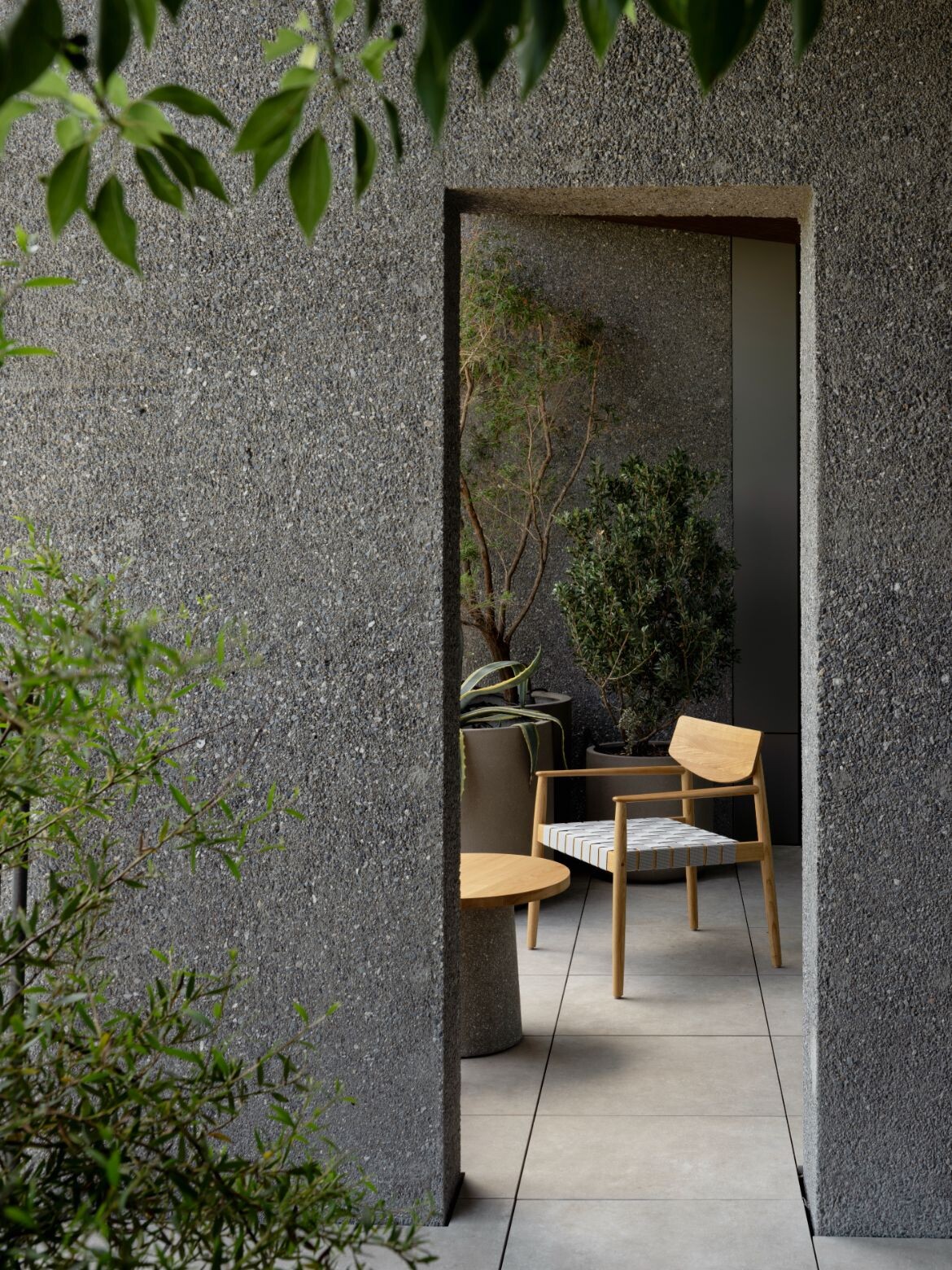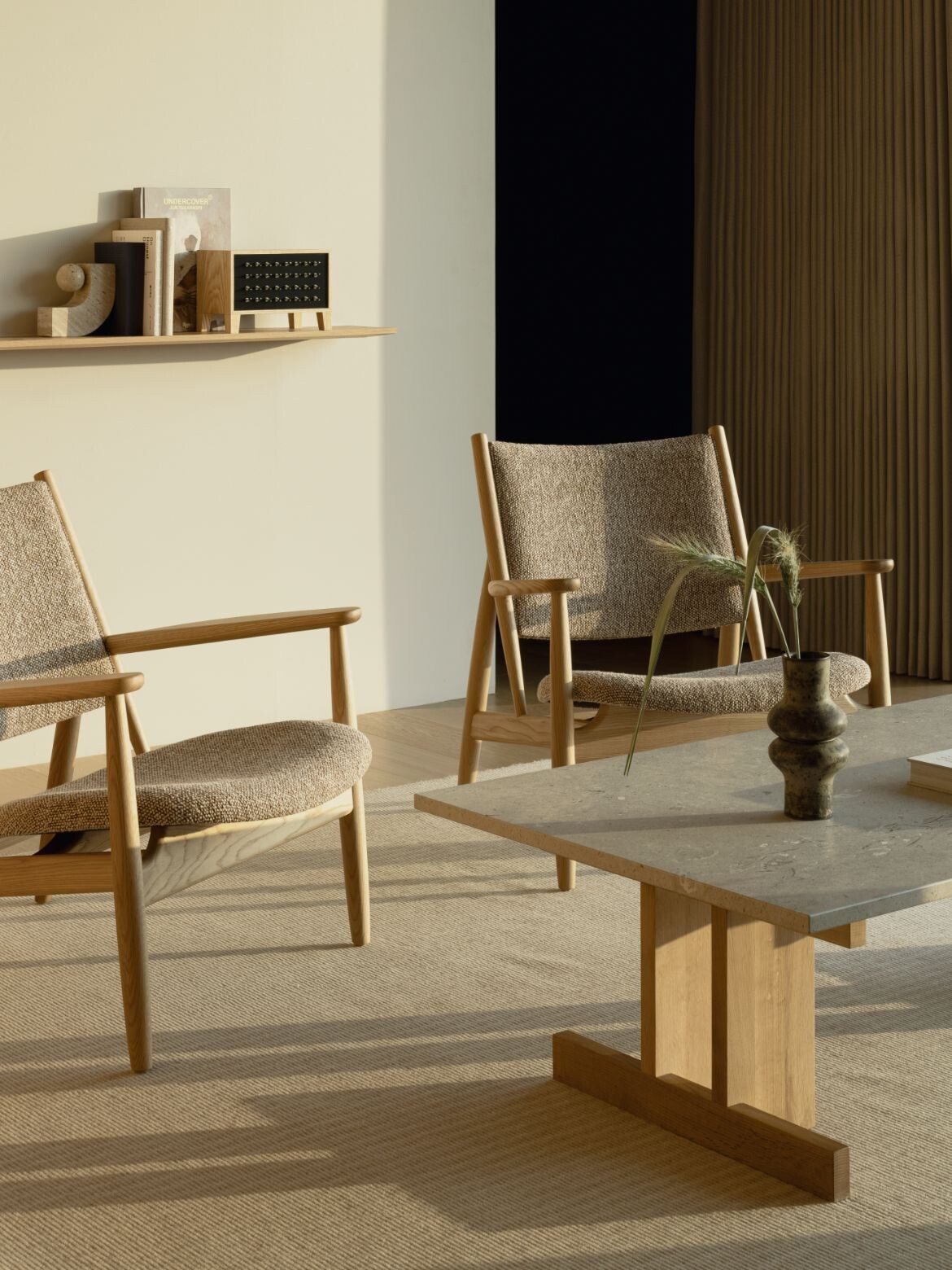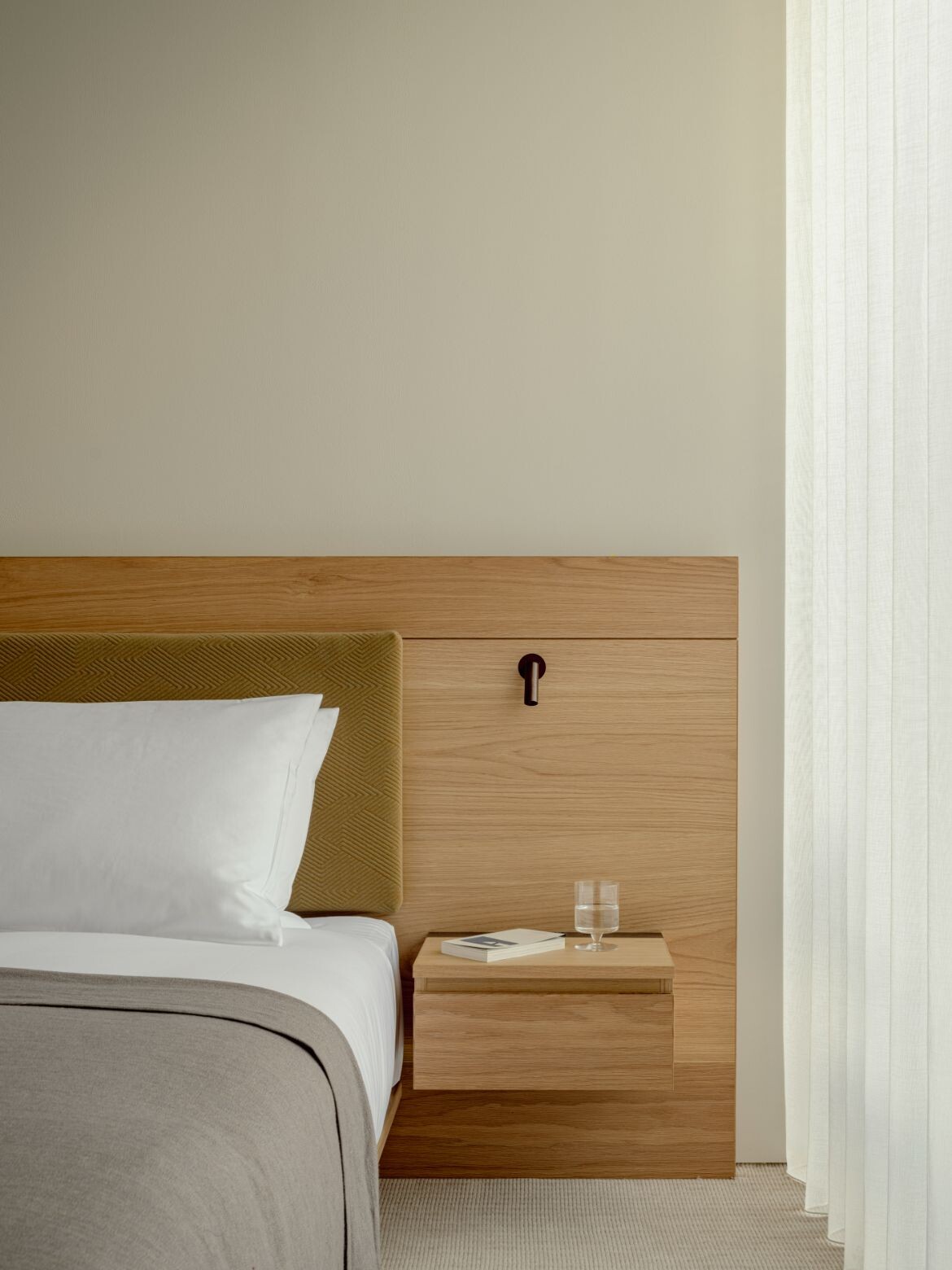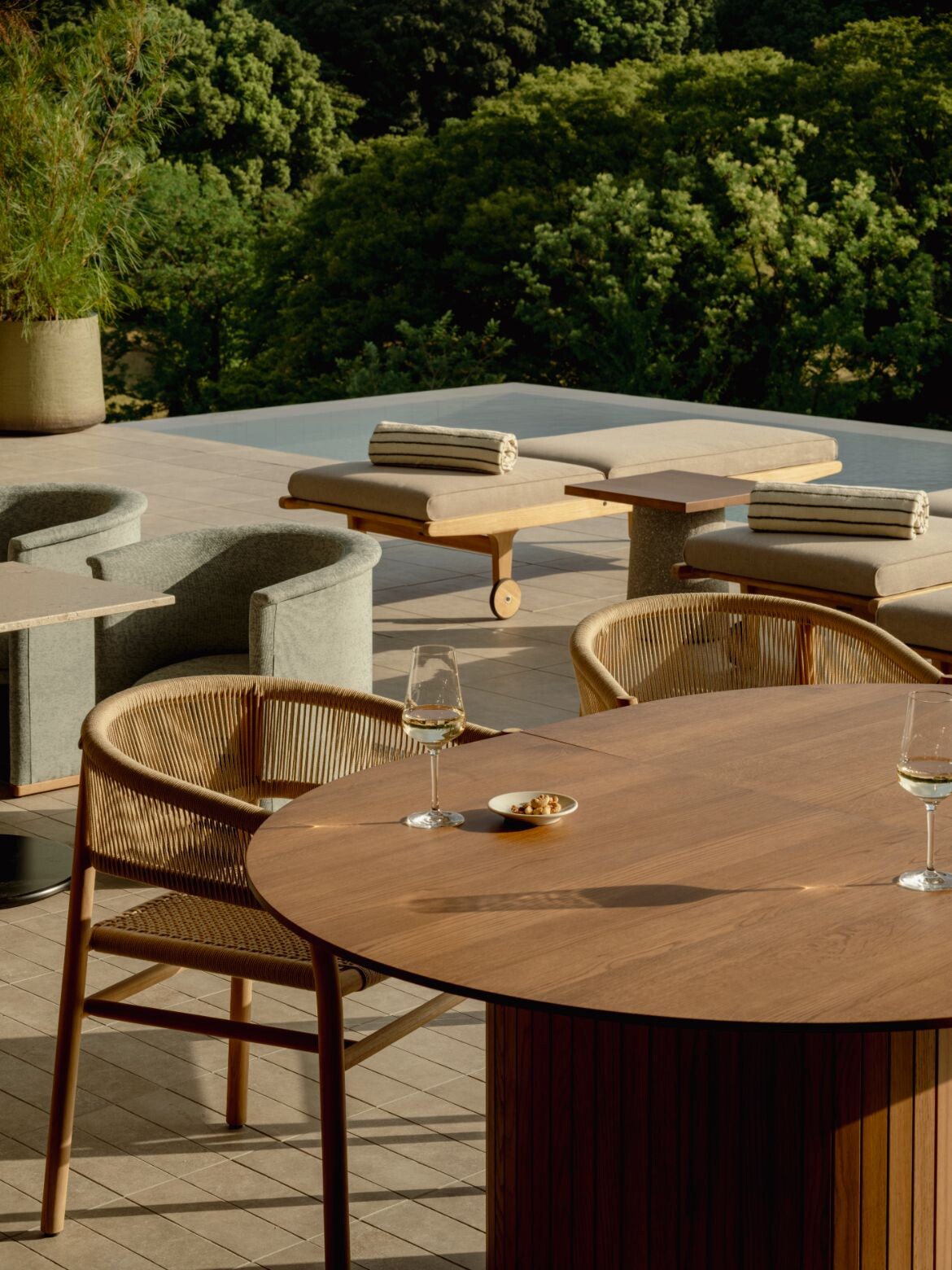 ---