In dealing with the harsh, tropical climate, many modern houses are often closed-up, glass edifices where occupants are divorced from nature. In Singapore particularly, where land is scarce and also expensive, homeowners often demand to build up to the maximum area, leaving the garden space an unusable patch of green (or even tiled up flooring, for that matter).
The two-storey Verandah House designed by Formwerkz Architects eschews such an approach. As its name implies, it celebrates union with the outdoors through the thoughtful positioning of multiple verandas for homeowners to enjoy not only shelter from rain, but also shade and breeze.
"As the family unit is not sizable – a couple with three sons – the spaces consist primarily of communal spaces and minimal bedrooms for the family, instead of maximising built-up area, which would have resulted in possibly many rooms with redundant function," explains lead architect and one of the firm's founders Alan Tay.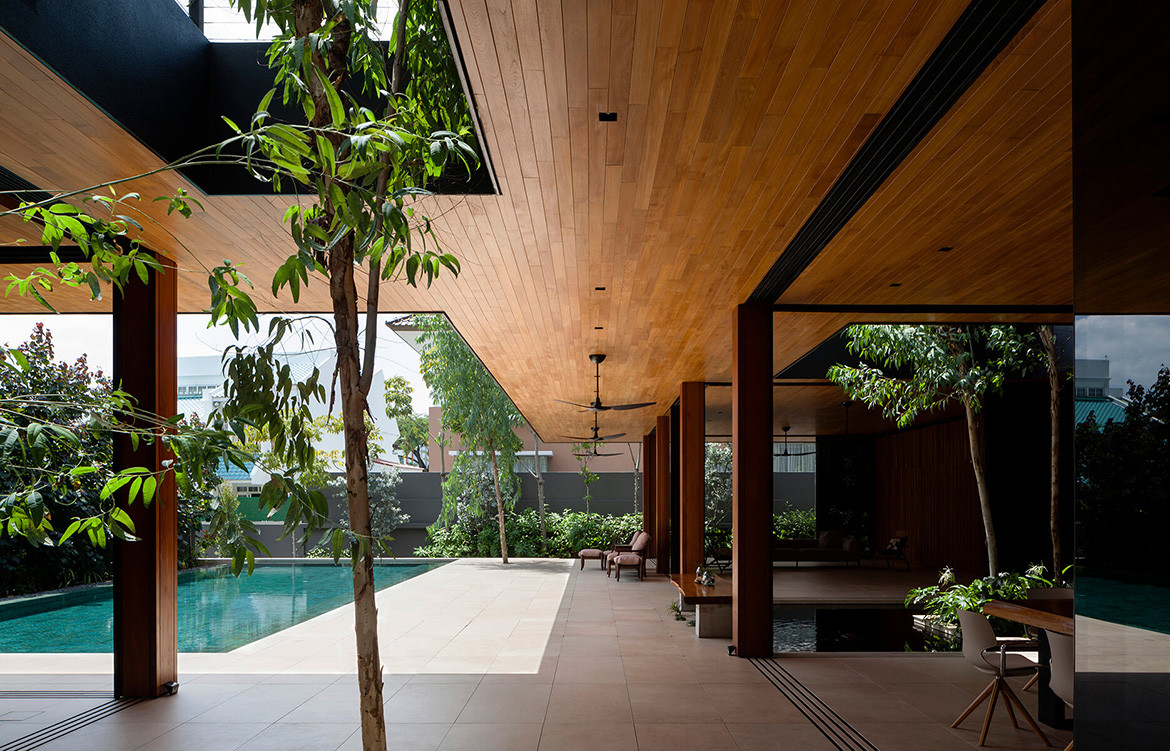 The house is located uniquely at the end of a long driveway, bound by neighbours on all four sides with no road frontage. The client desired for communal spaces to entertain different groups of people at any one time as well as connectivity to outdoors.
Entering the home from the car porch, one glimpses a miniature courtyard garden in the first storey with a further vista of the pool and landscaping beyond. The living, dining, study and family rooms are arranged in an L shape around the rectangular pool. Verandas and courtyards with greenery and lush foliage weave in between the spaces, binding them to each other and also the exterior panorama.
"The house is conceptualised to maximise porosity and at the same time to buffer weather elements in the tropics with deep overhangs. The different pockets of communal spaces form a continuous extroverted space, and are akin to pavilion-like spaces. But rather than connections by linkways, the spaces are connected by verandas that co-join the pockets of spaces on the ground floor," says Alan.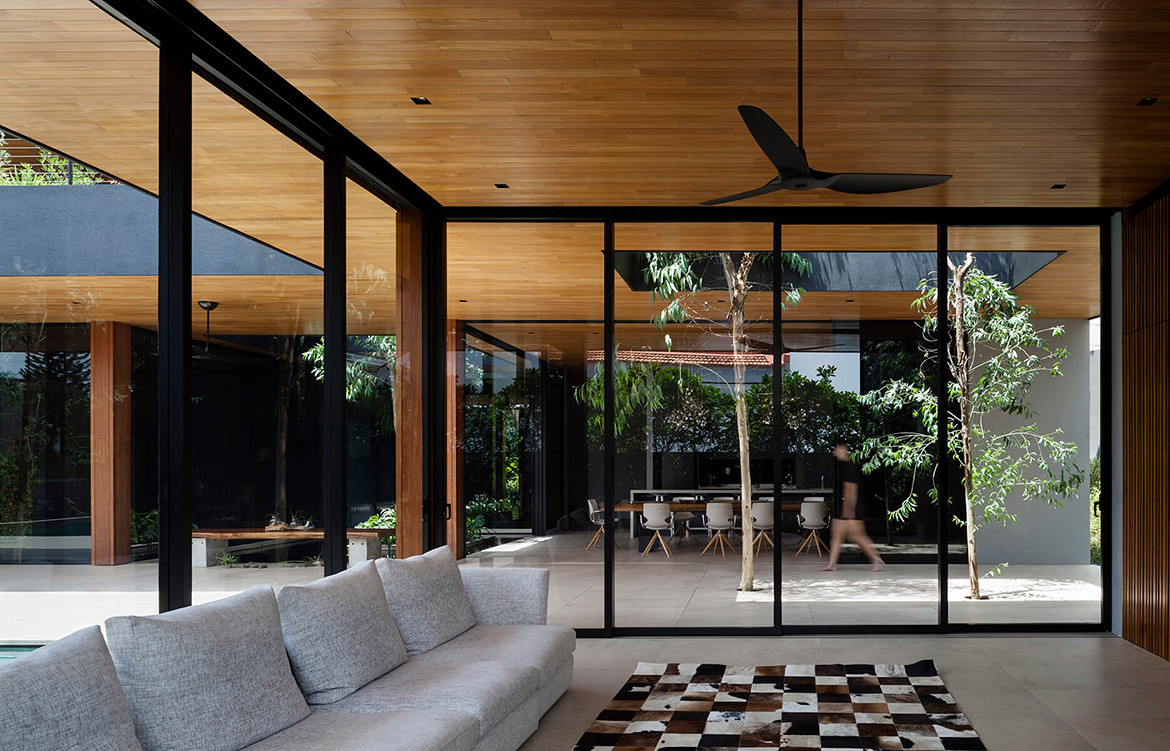 Glass sliding doors wrap each pocket of space, the transparency affording a sense of seamlessness between the indoors and out. "When opened or closed, the outdoor and indoor spaces are continuously redefined, blurring the boundaries between exterior and interior," adds Tay.
On the second storey four bedrooms sit in a row, looking out to an open terrace and a generous rooftop garden beyond. Structural provisions are provided at the current second storey garden for further expansion. It's a smart gesture that creates yet another area for entertainment if necessary; otherwise, it acts as a more private garden space. Says Alan, "the second storey garden area reclaimed a landscaped ground plane that would otherwise have been lost to built-up areas." Nature, it appears, is always at the heart of the design. Such a model of living creates carefree, comfortable living, where architecture, nature and occupant function as one.
Formwerkz Architects
formwerkz.com
Photography by Fabian Ong
Dissection Information
Fixtures & fittings in bathroom and kitchen from W.Atelier Pte Ltd
Homogeneous Tiles from GF+A Global Pte Ltd
Golden Teak from Perswood Pte Ltd
Aluminum framed doors, windows, and fixed glass from K&H Facade Pte Ltd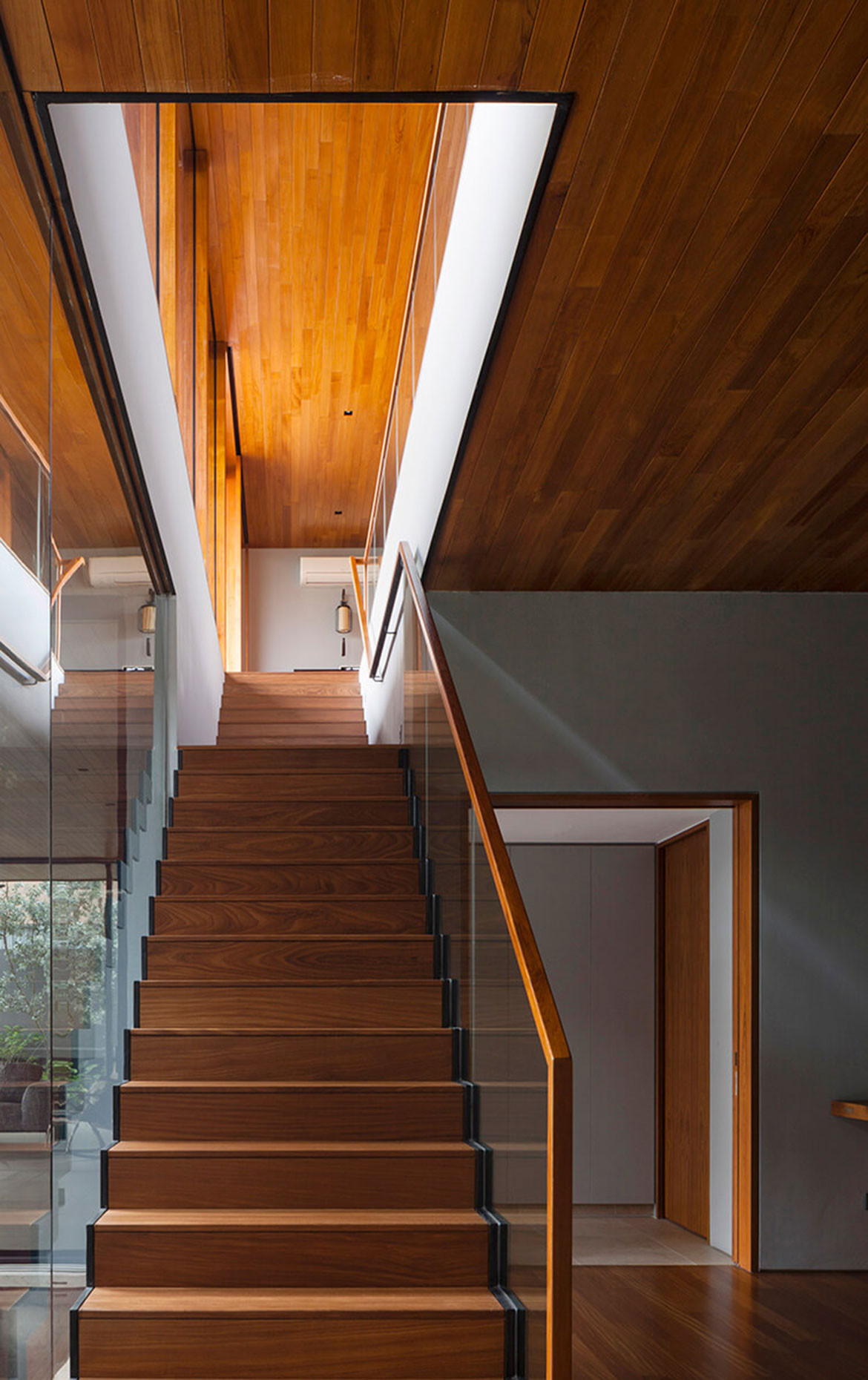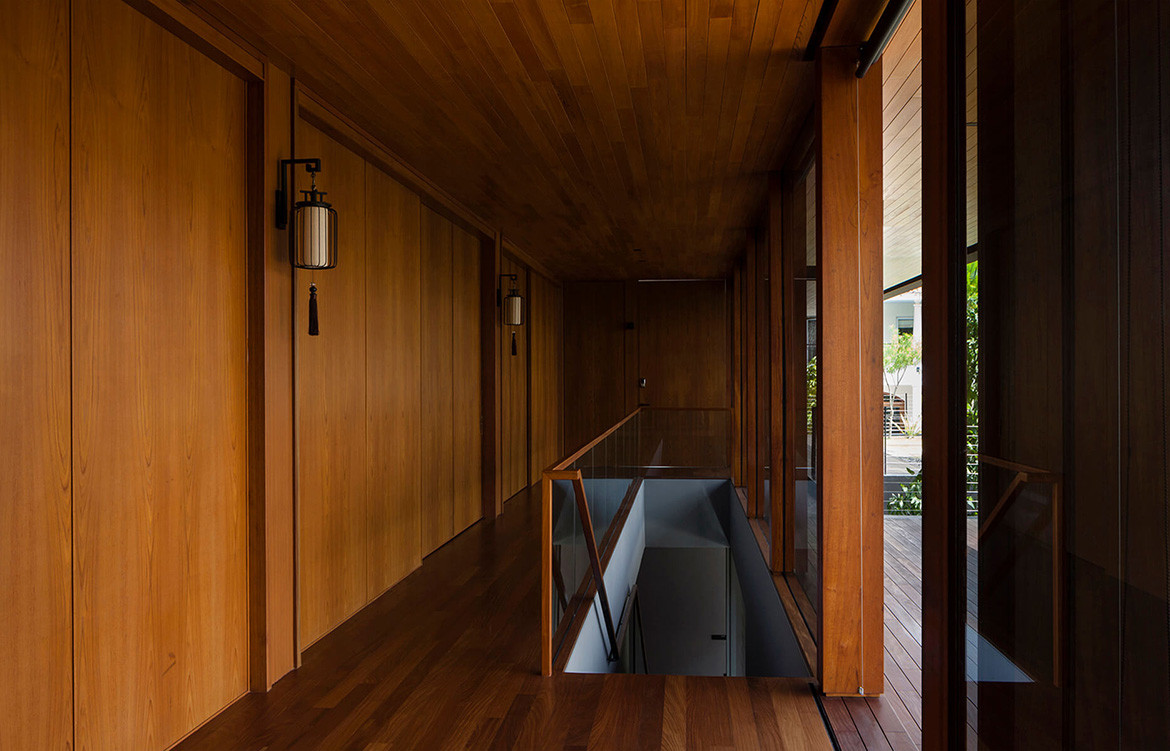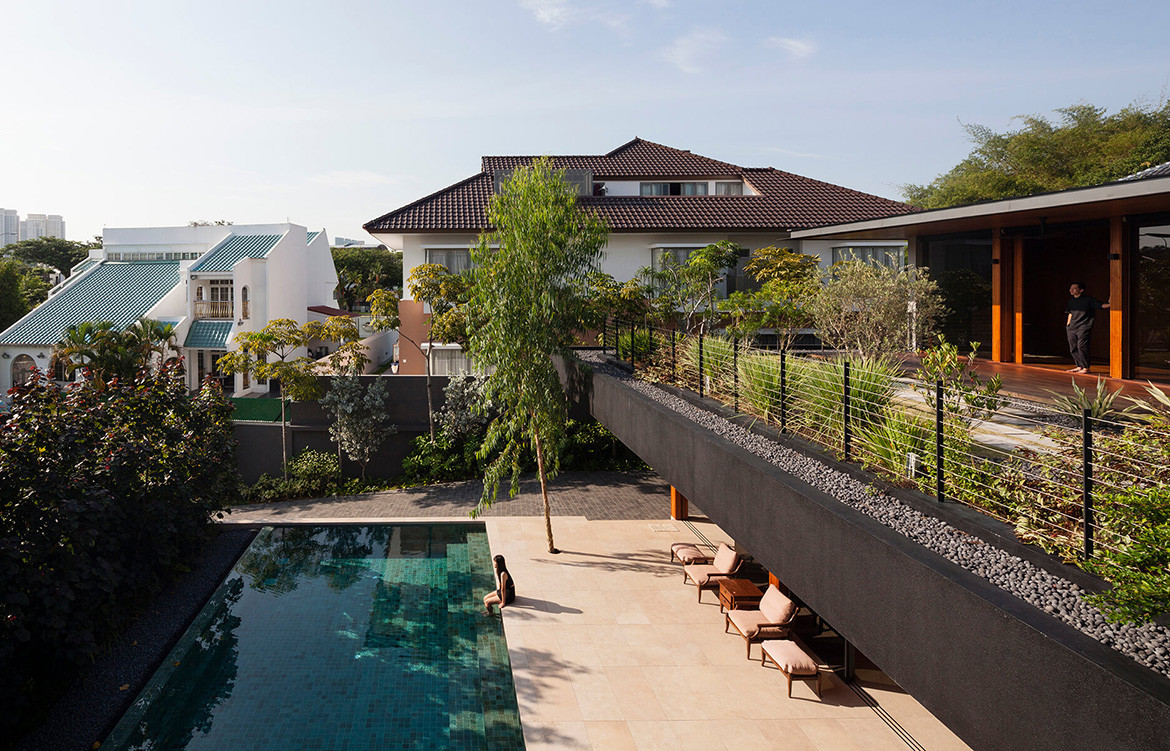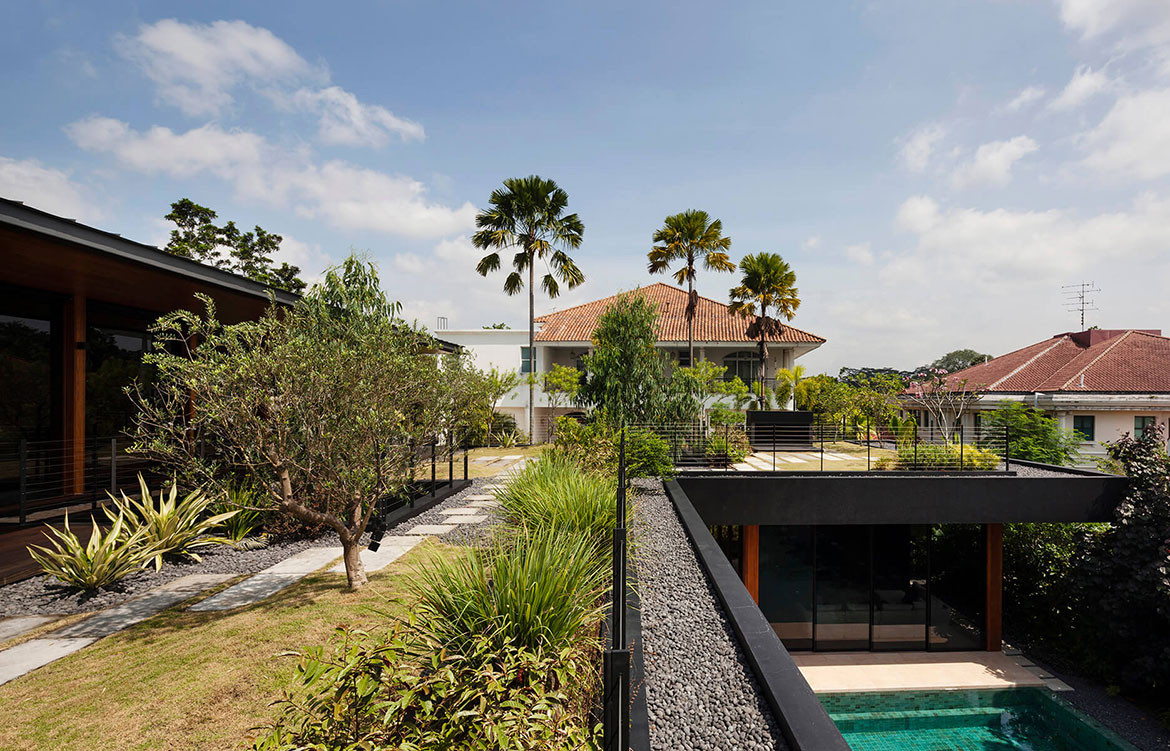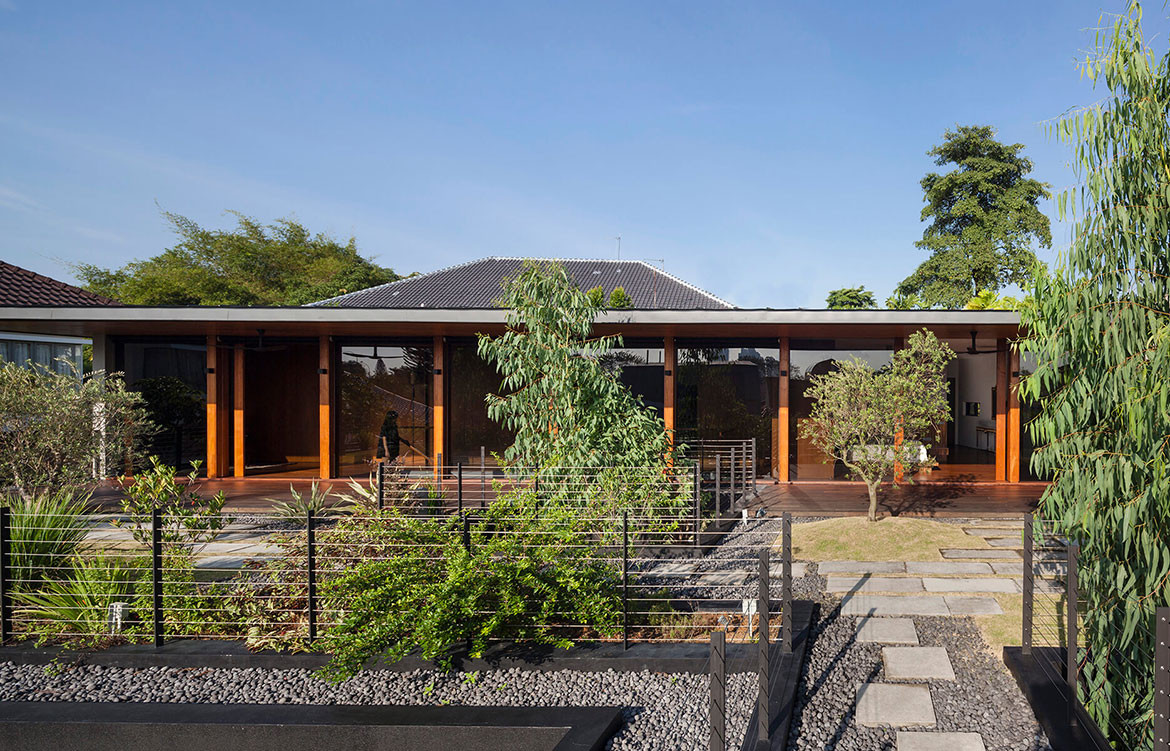 We think you might also like Damansara House by Endeavour Land
Tags: Fabian Ong, Formwerkz Architects, GF+A Global, indoor outdoor spaces, K&H Facade, Luo Jingmei, Perswood, Singapore, Verandah House, W.Atelier Pte Ltd
---