Elevated on the edge of the lush Botanic Gardens in Victoria's Daylesford, Walnut House sits as an idyllic escape from the urban condition. Intended as a weekend rural retreat for its owners, principles of disconnection and a pivot to connect to nature form the core essence of the brief, encouraging a sense of immersion in place.
Adam Kane Architects utilises restrained materiality and controlled asymmetry to evoke a deliberate calm and stillness, where each detail has been rigorously considered and executed.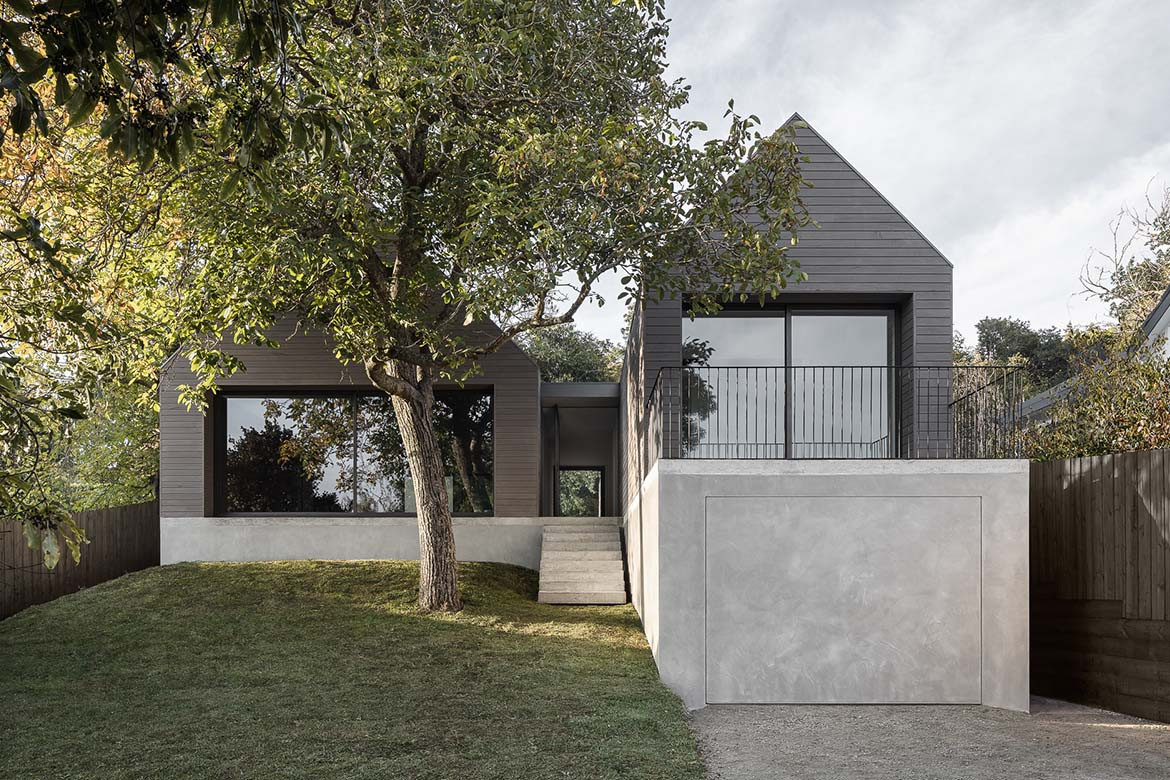 Known for a reductionist approach, Adam Kane Architects again brings a similar sensibility. Taking inspiration and tonality from its namesake, the established and significant walnut tree in the front garden of the site presented both a challenge and an opportunity.
Needing to work around the root network and span of the tree, the resulting home sits set back on the site, which is accessed by way of an elevated series of stairs. The bottom band of the home reinforces an anchoring to the site, comprised of concrete, the entire level provides a solid platform for the home.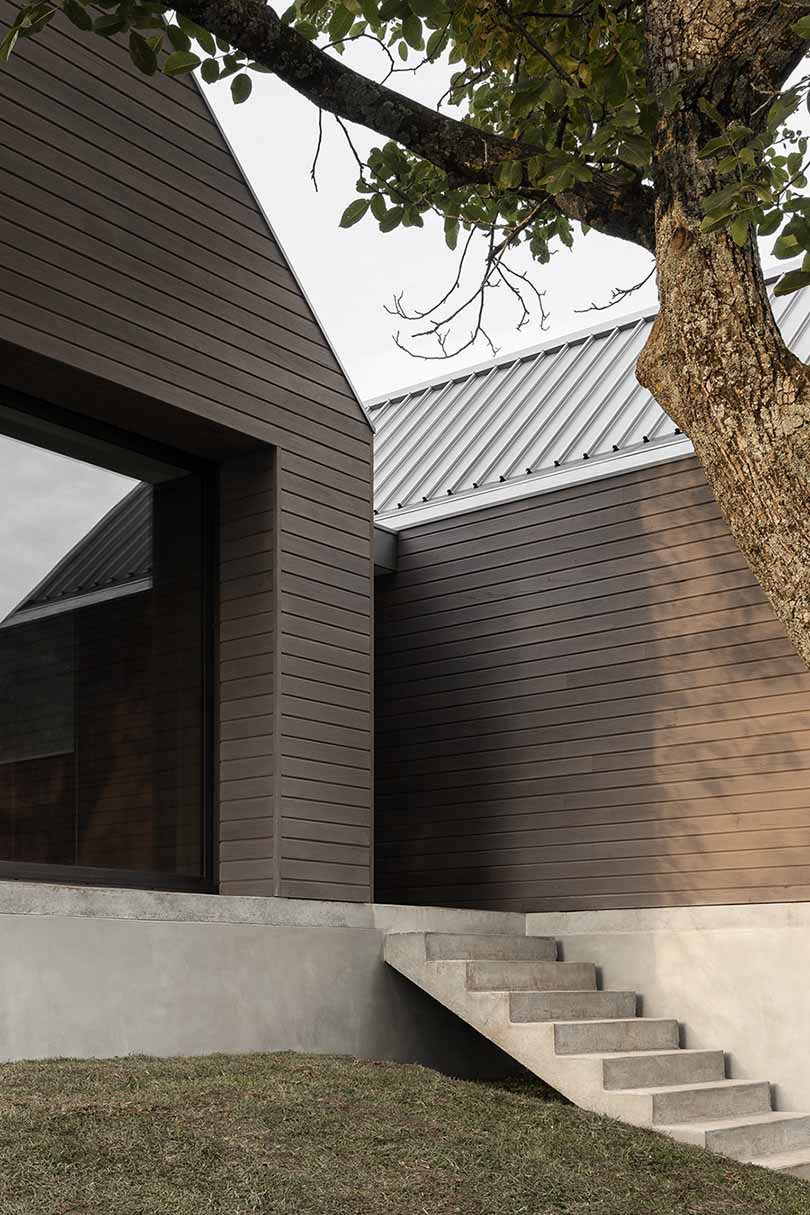 On the main level, behind a full spanning pivot front entry door, a linear connecting spine runs through the home with sight lines out toward the Botanic Gardens to the rear, peeking through another opening.
To the left, the open and connected living, dining and kitchen spaces all convene, carefully crafted using warm tones inspired by the site's walnut tree. A gabled ceiling structure then leads the eye upward, to a matched linear led lighting strip that subtly illuminates the space.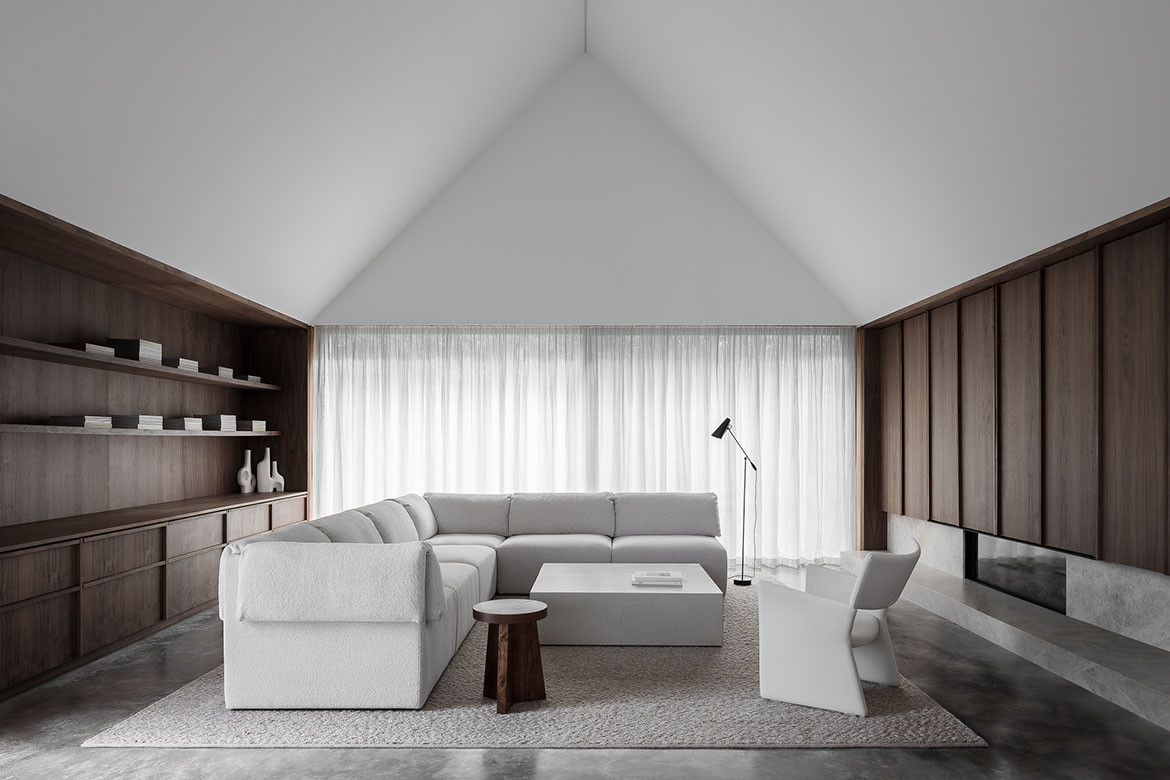 Grouped to the right of the entry sees the sleeping and retreat spaces, creating a sense of separation from the private and public areas of the home. The two bedrooms and bathrooms express a more intimate feeling, through the approach to light, materiality and access to natural light.
A consistent blanket of polished concrete flooring runs underfoot and is layered with textural rugs as needed. The floor is grounding, connecting to needed robustness to match its remoteness. The monolithic approach across the floor plane sees plinth-type forms created throughout.
Warm timber joinery then sits below an agreed datum line, encasing the home in a consistent warmth and texture, bringing a natural element into the interiors.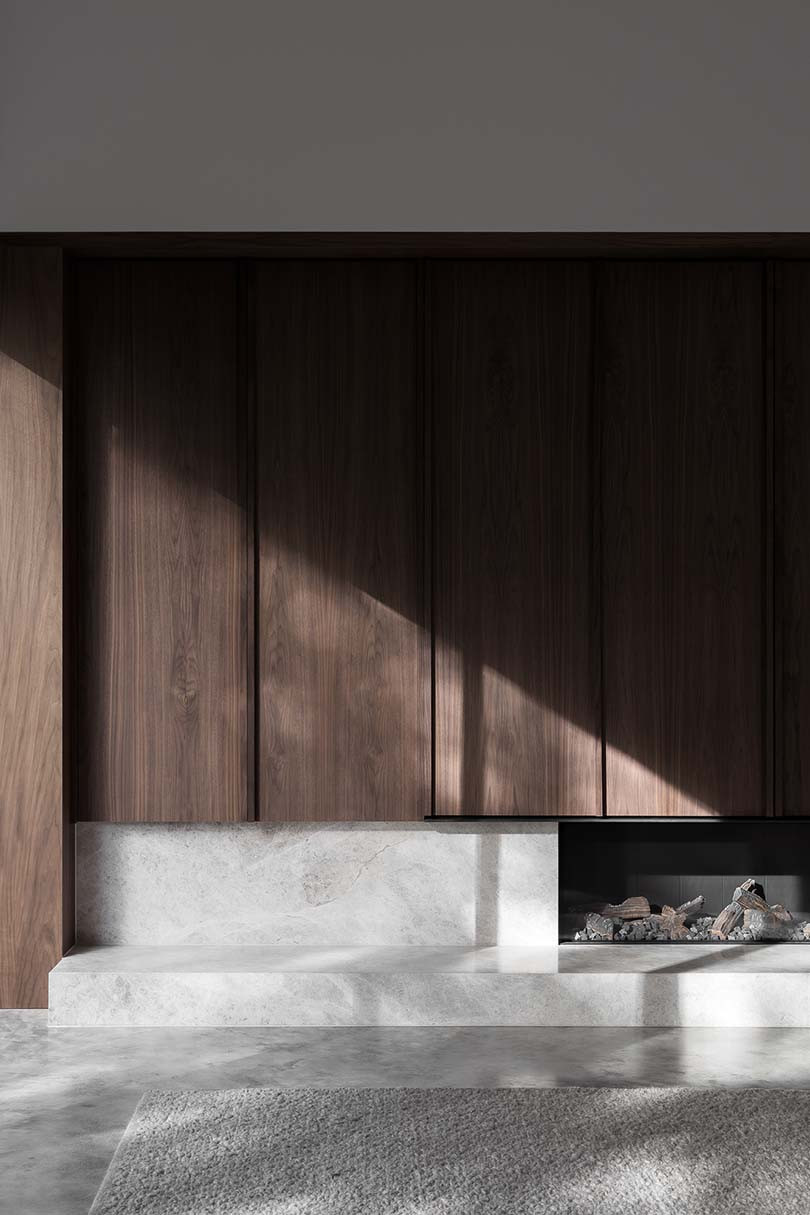 Through its precision and restraint, Walnut House could feel appropriately placed in any contextual setting, however, the way in which Adam Kane Architects has subtly woven in a response to place in such a sophisticated way the experience of the home is elevated to another level entirely.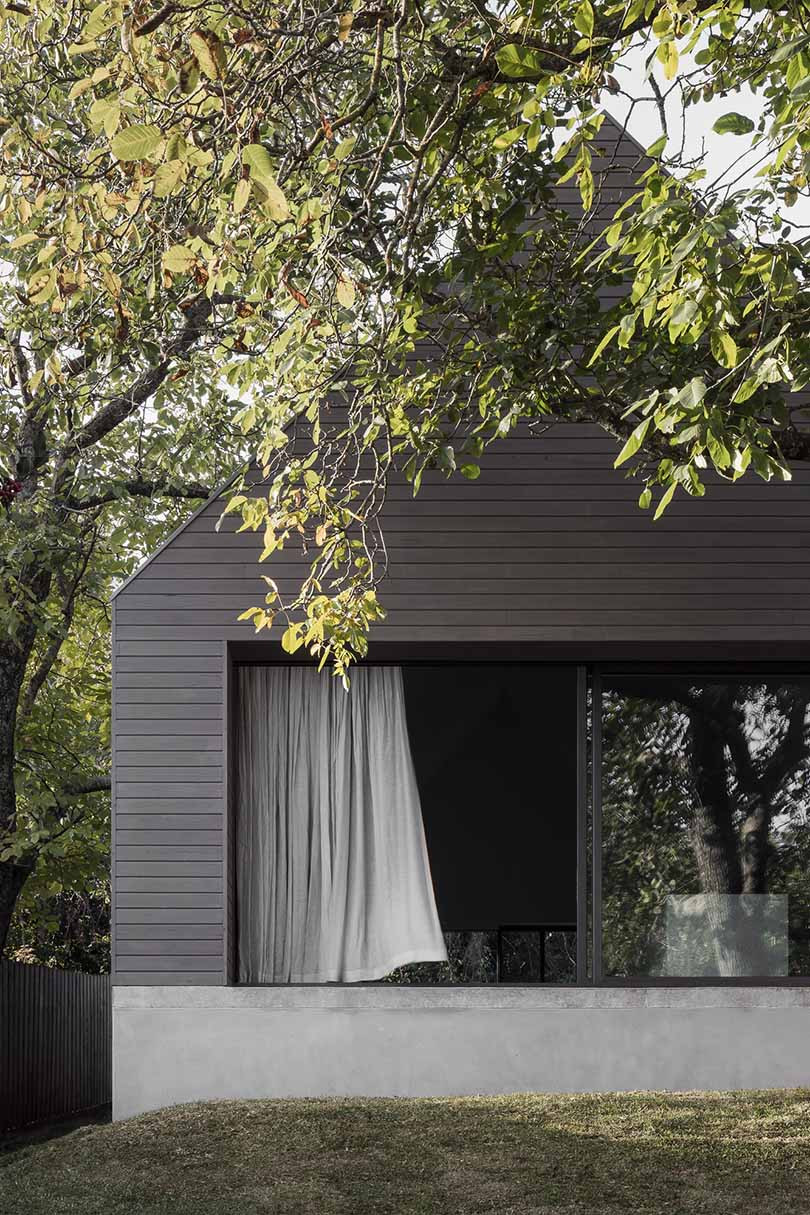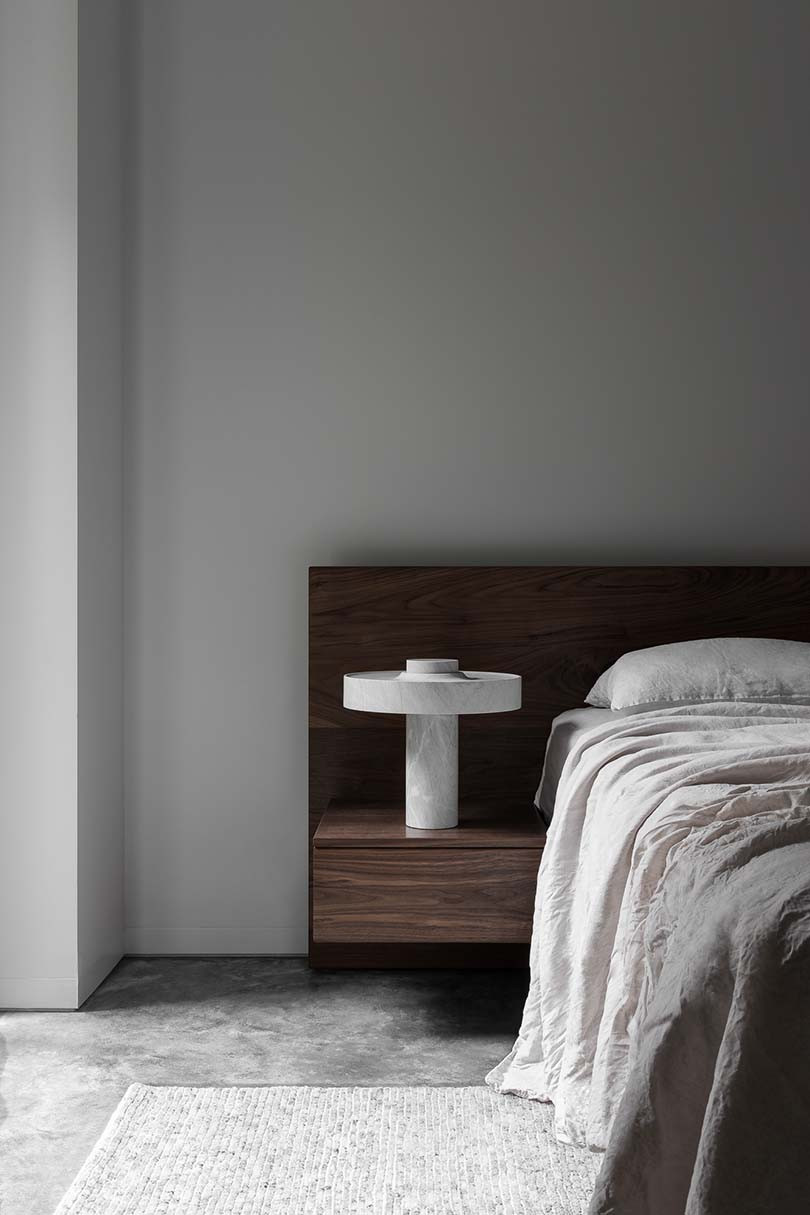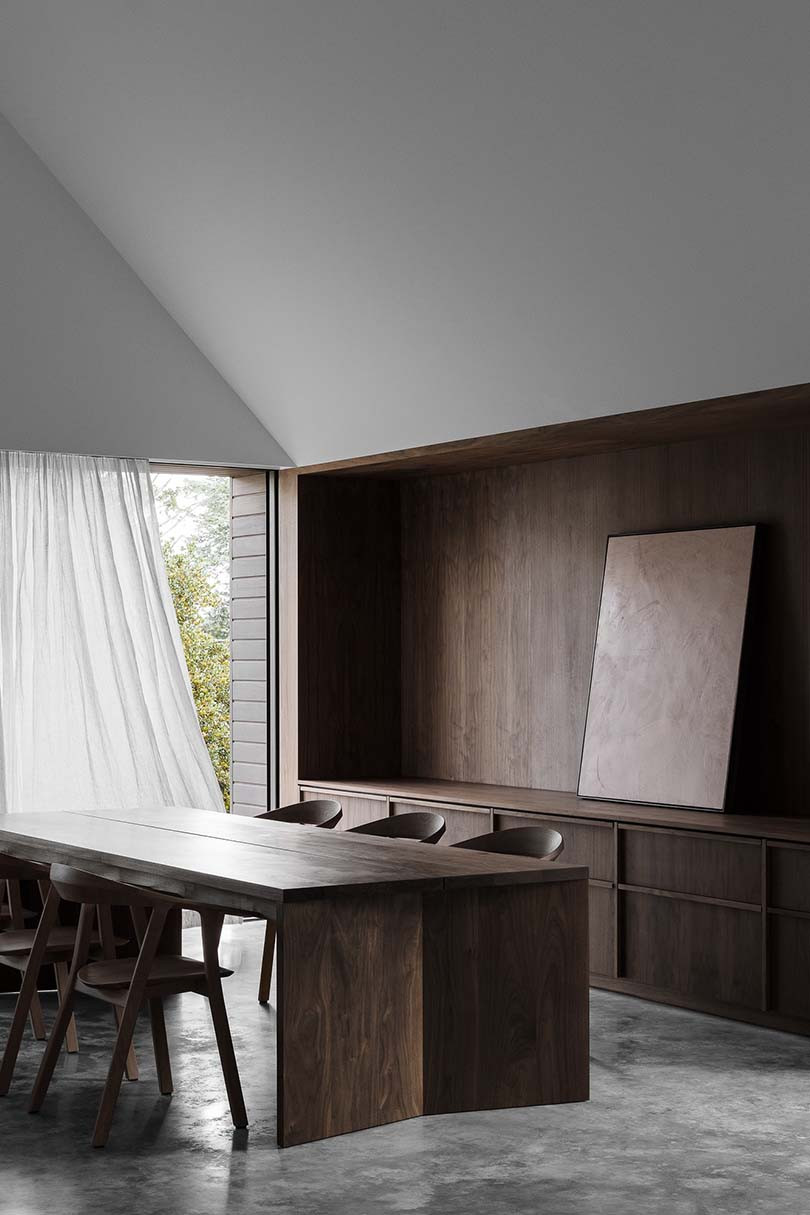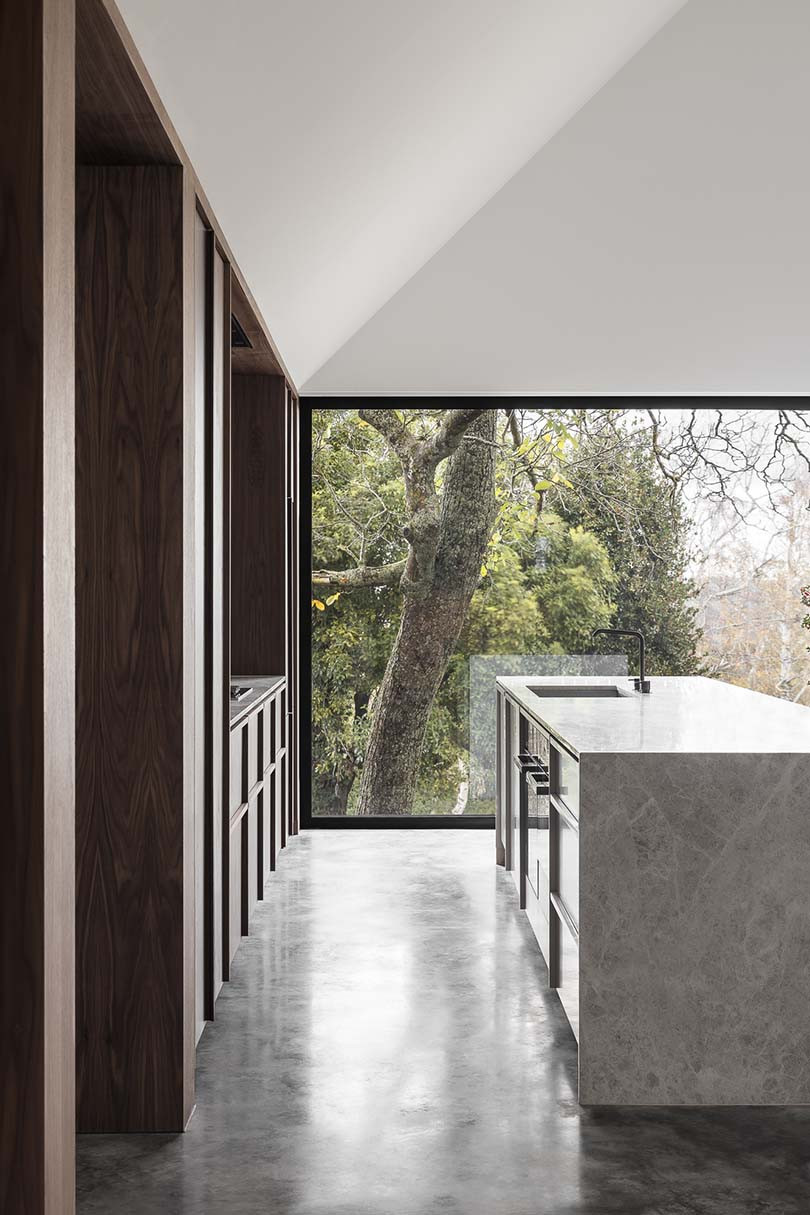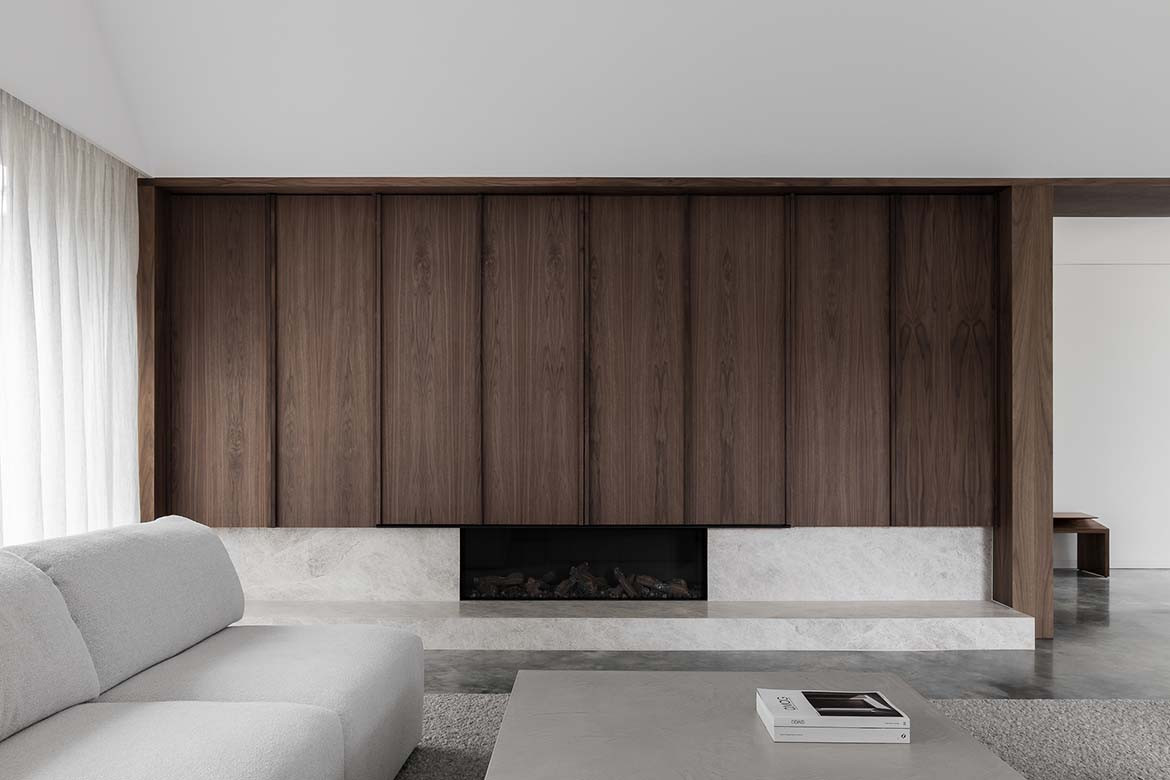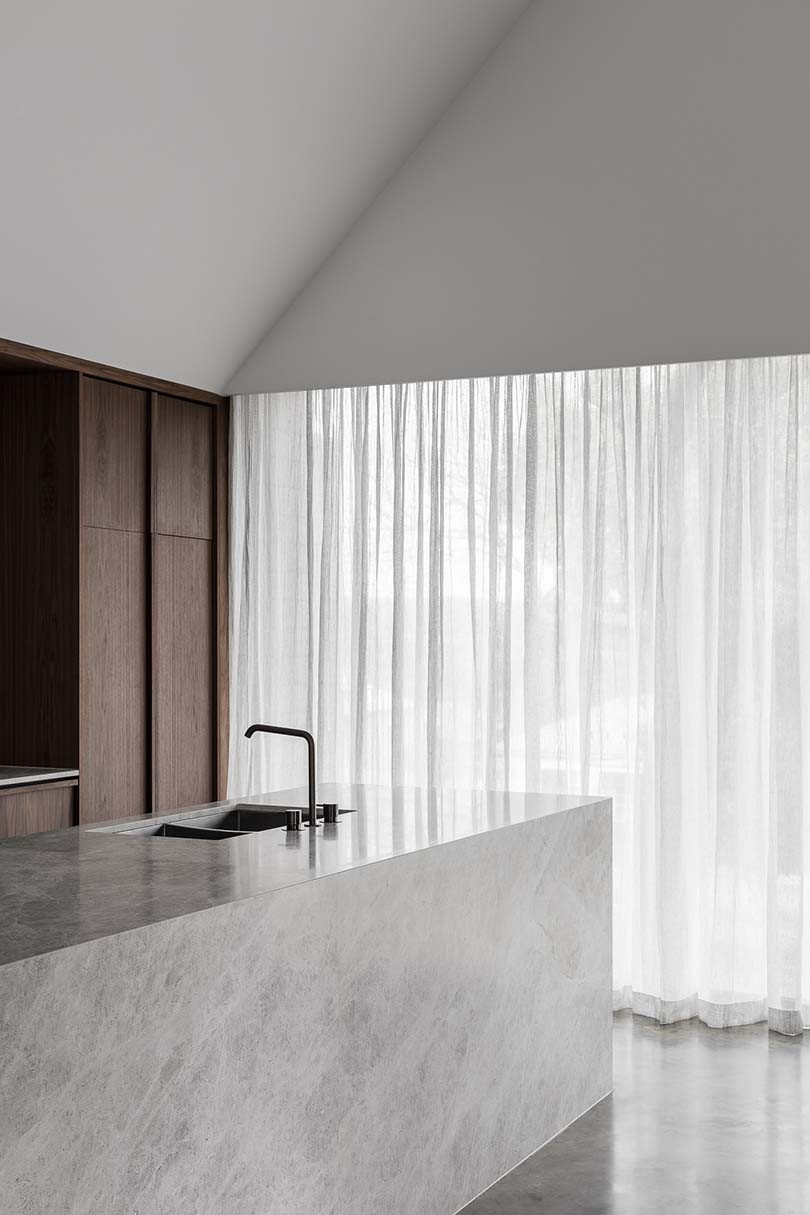 Project Details
Architecture & interiors – Adam Kane Architects
Photography – Timothy Kaye
We think you might like this Barwon Heads project, also by Adam Kane Architects
---