It's almost inconceivable to think that Barwon Heads House by architect Adam Kane was once a run-down weatherboard cottage. The reinvention of a dilapidated property into an expansive light-filled and updated home must be credited to Adam's singular vision. "Many of the original 100+ year old cottages in Barwon Heads (a small coastal town about an hour and a half from Melbourne), have been replaced by new builds for permanent residents or are used as weekend holiday homes," says Adam. "The original cottage presented a level of charm, and its history seemed a shame to disregard. With a site orientation running east-west and the original home close to the street, there was an opportunity to retain the original home and create an extension that took advantage of a long north facing aspect."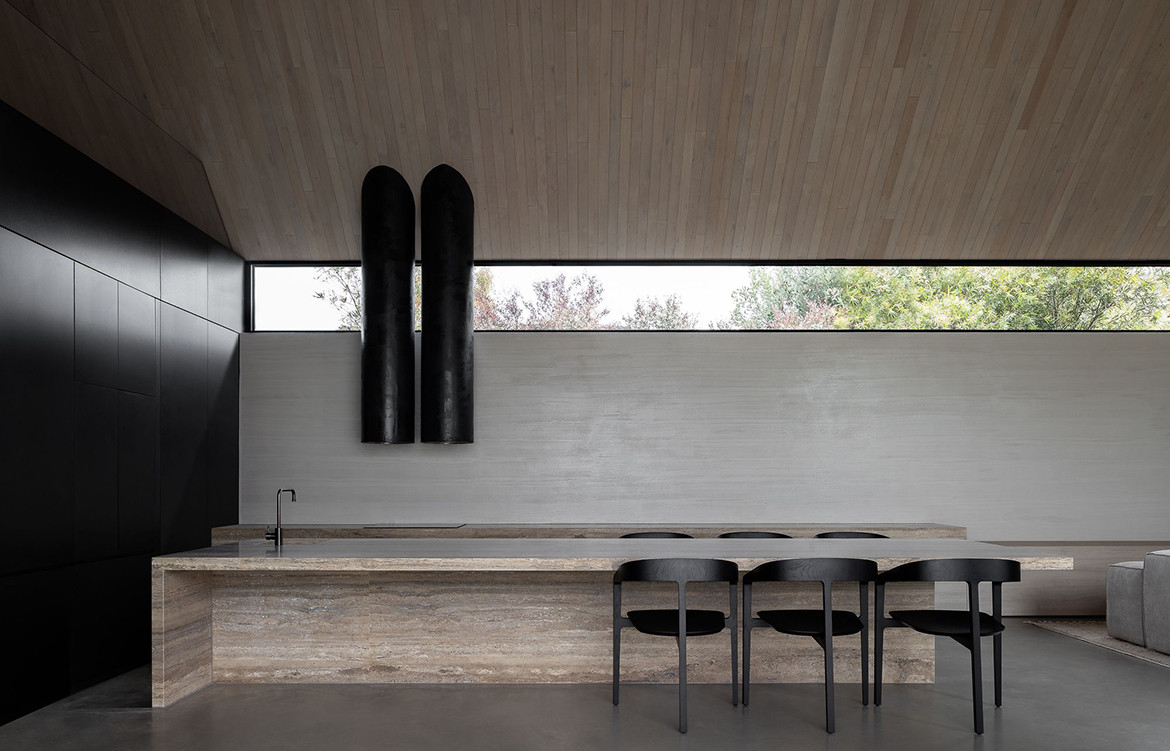 Responding to the client brief for a contemporary addition that also made reference to the local gabled-roof architecture, Adam has restored the original cottage and linked it to an extension via a glazed link, with the original property only offering a mere hint as to the contemporary addition beyond.
The cottage functions as an entry as well as a guest/children's wing comprising three bedrooms and a bathroom. After moving through the glazed transition, which offers glimpses to the garden, the mood shifts as one is brought into a dark and moody walkway. This space "conceals hidden rooms" including the rumpus, laundry, and stair to a mezzanine master bedroom. The denouement is then the unfolding of a grand space in the form of an oak-lined six and half-metre high living/dining/kitchen area. North facing, four and a half metre high double-glazed stacking doors blur the threshold of inside and out and facilitate a strong garden connection.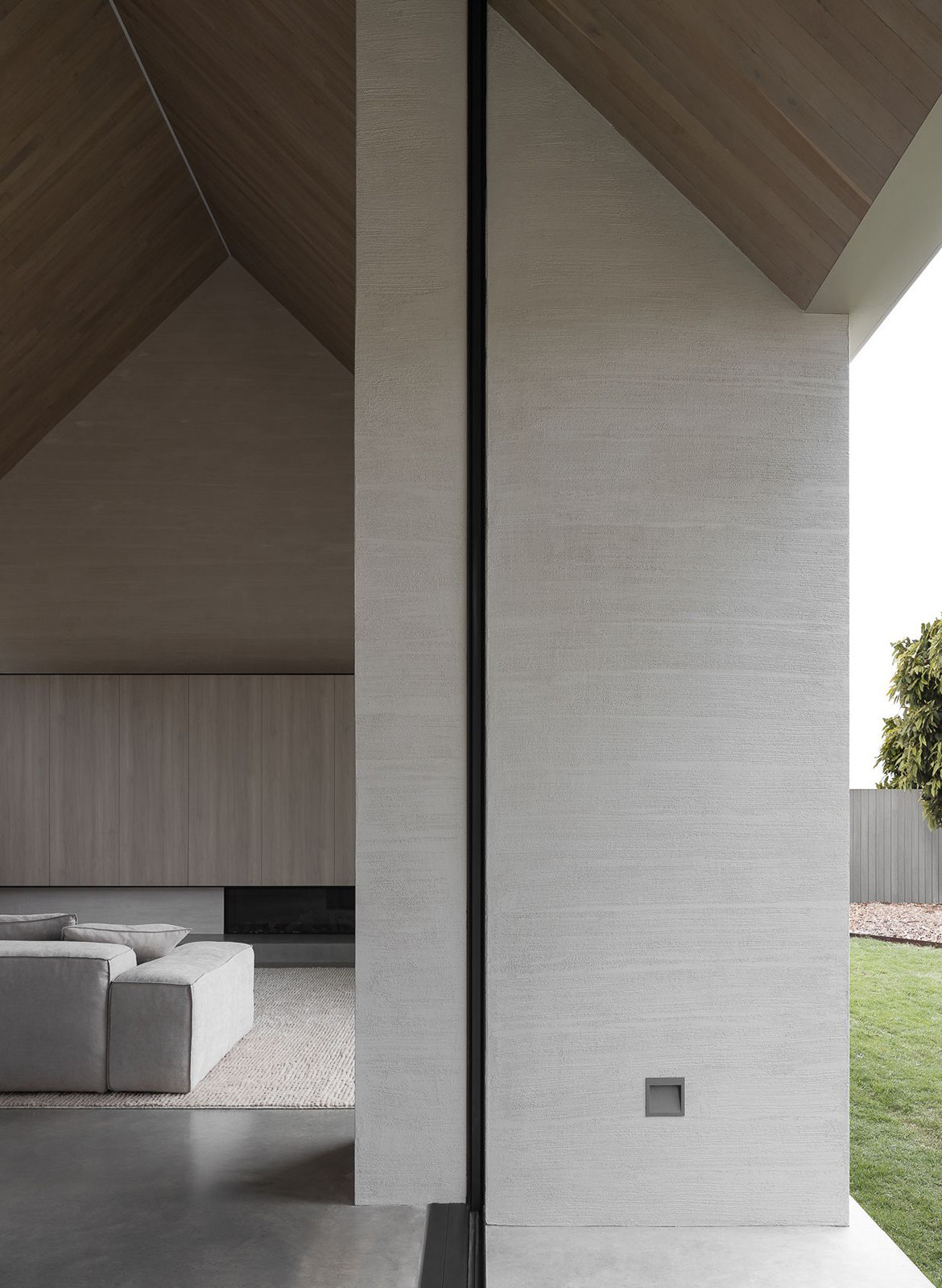 This home's pared-down restraint, reminiscent of a quintessential modernist interior, was inspired by the tones, textures and materiality of its coastal setting. "We also wanted to provide an abundant feeling of warmth and comfort in what is an ordered and strong architectural form," adds Adam. "An unobstructed American Oak lined ceiling, burnished concrete floors, slabs of travertine marble, and custom scratched plaster walls, create balance and a holistic refinement and coastal sophistication throughout the space." The resulting mood is one of restraint and calm. "The wholesomeness and considered approach of the architecture meant that we didn't have to clutter the spaces with unnecessary ornamentation," Adam concludes.
Adam Kane Architects
adamkane.com.au
Photography by Timothy Kaye
We think you might like this story that showcases 5 homes that connect to nature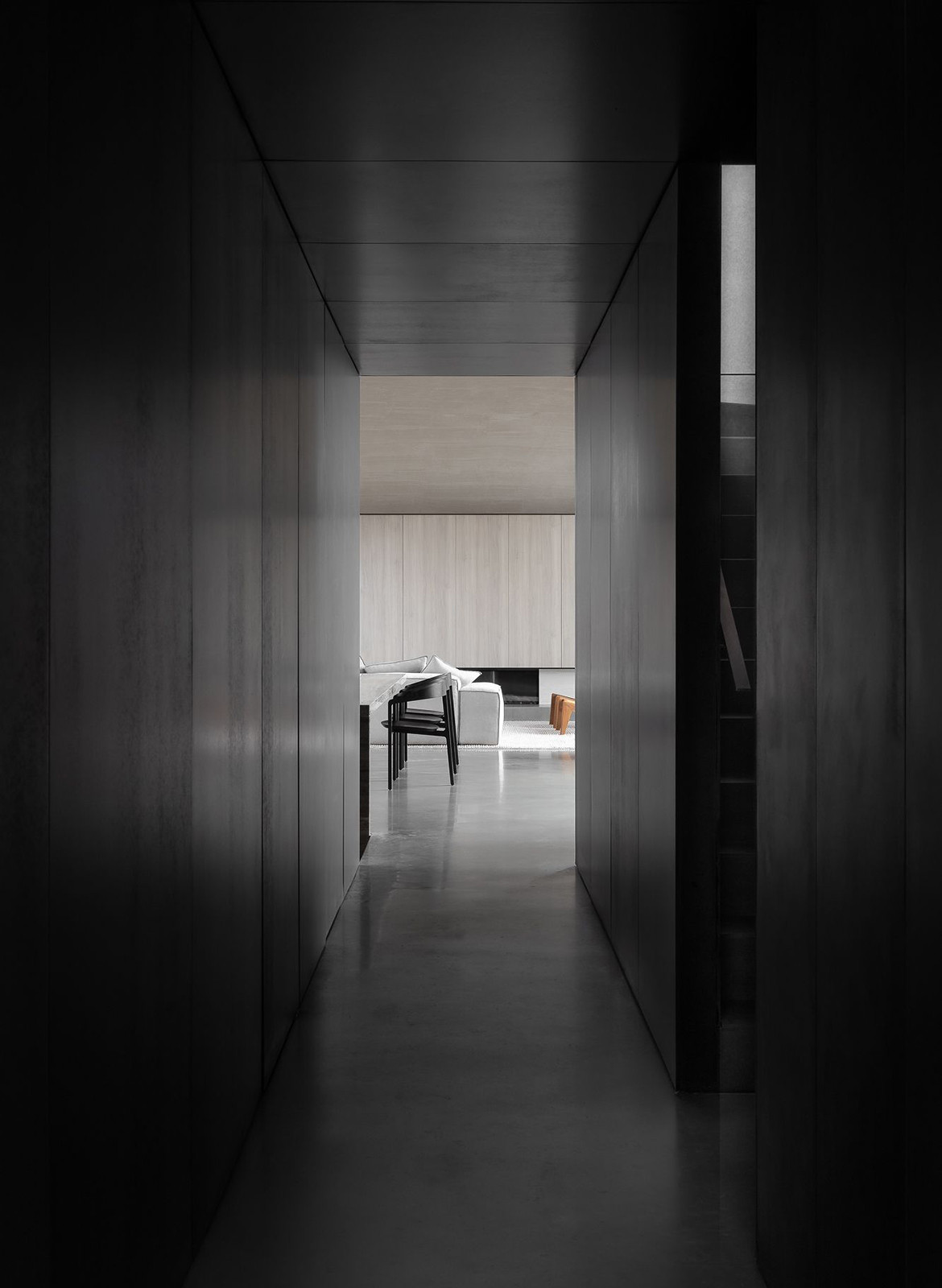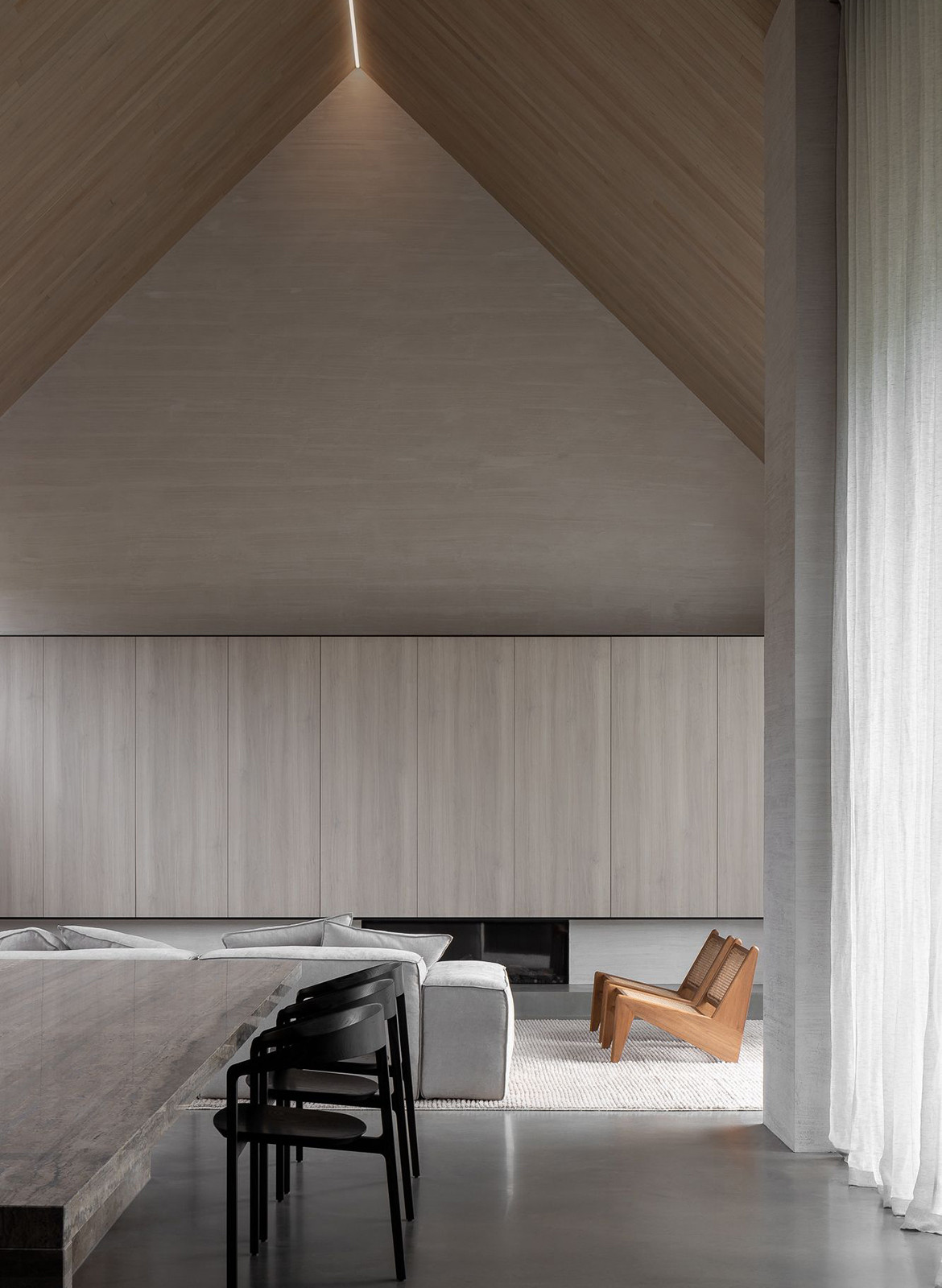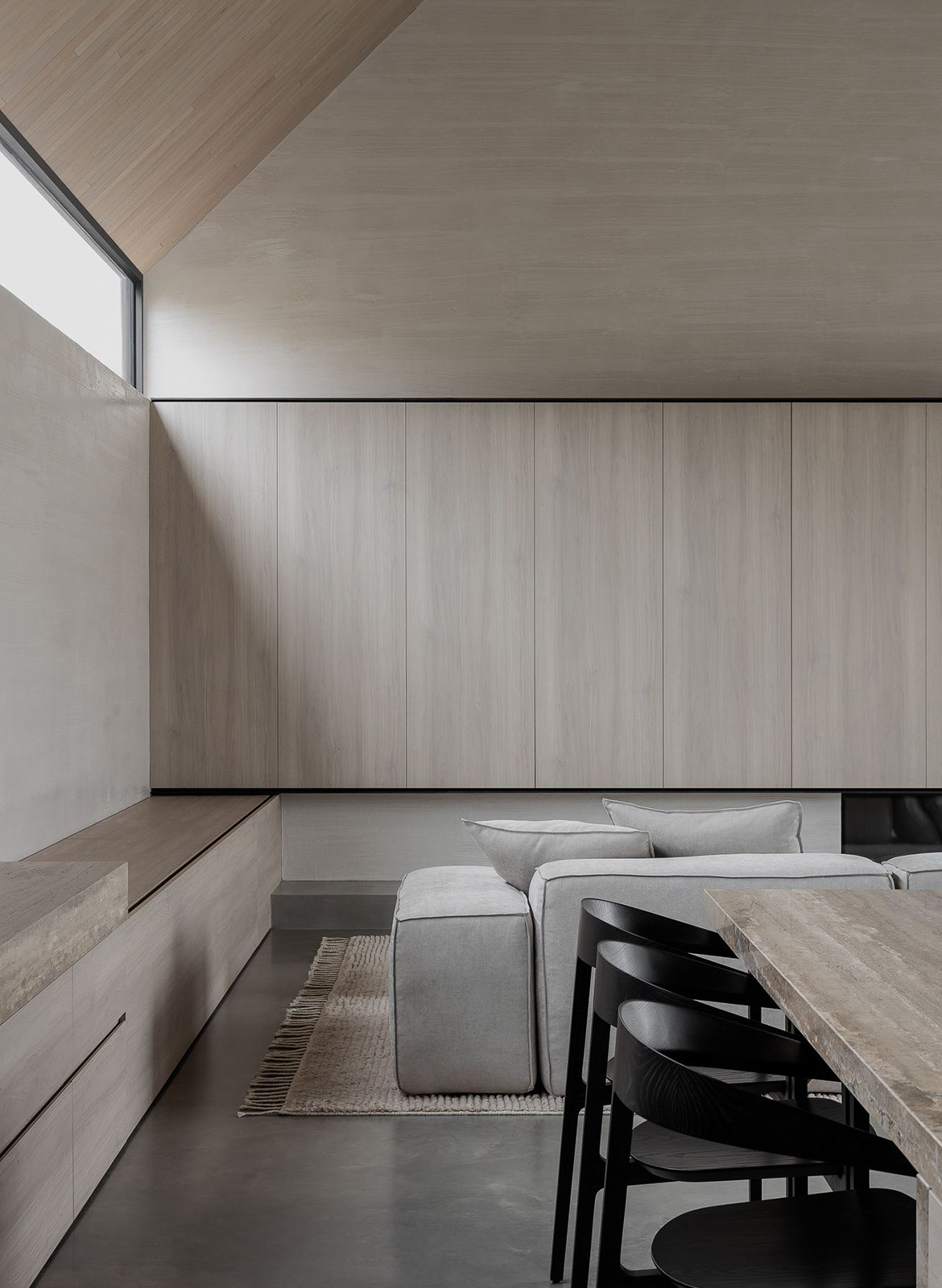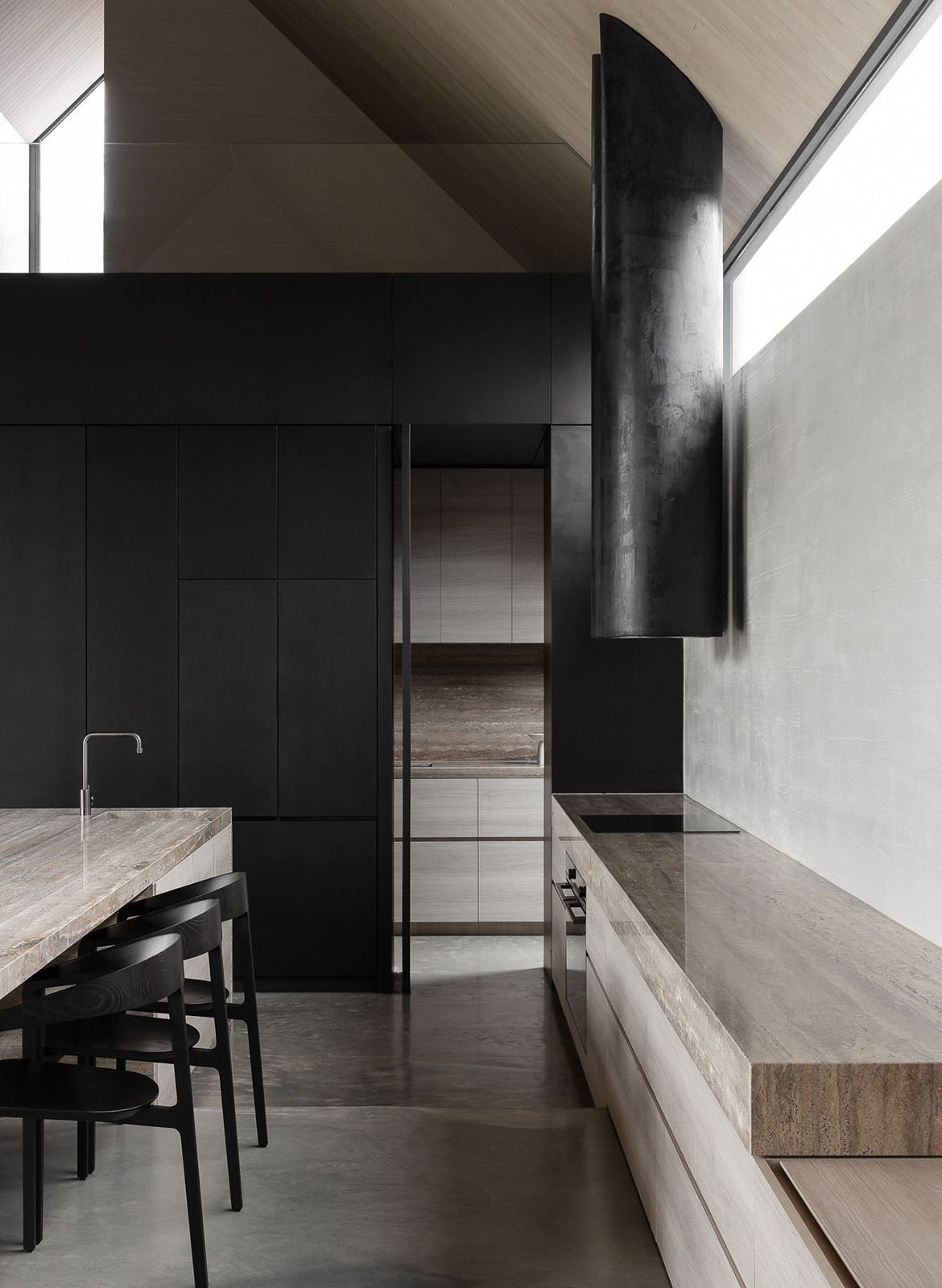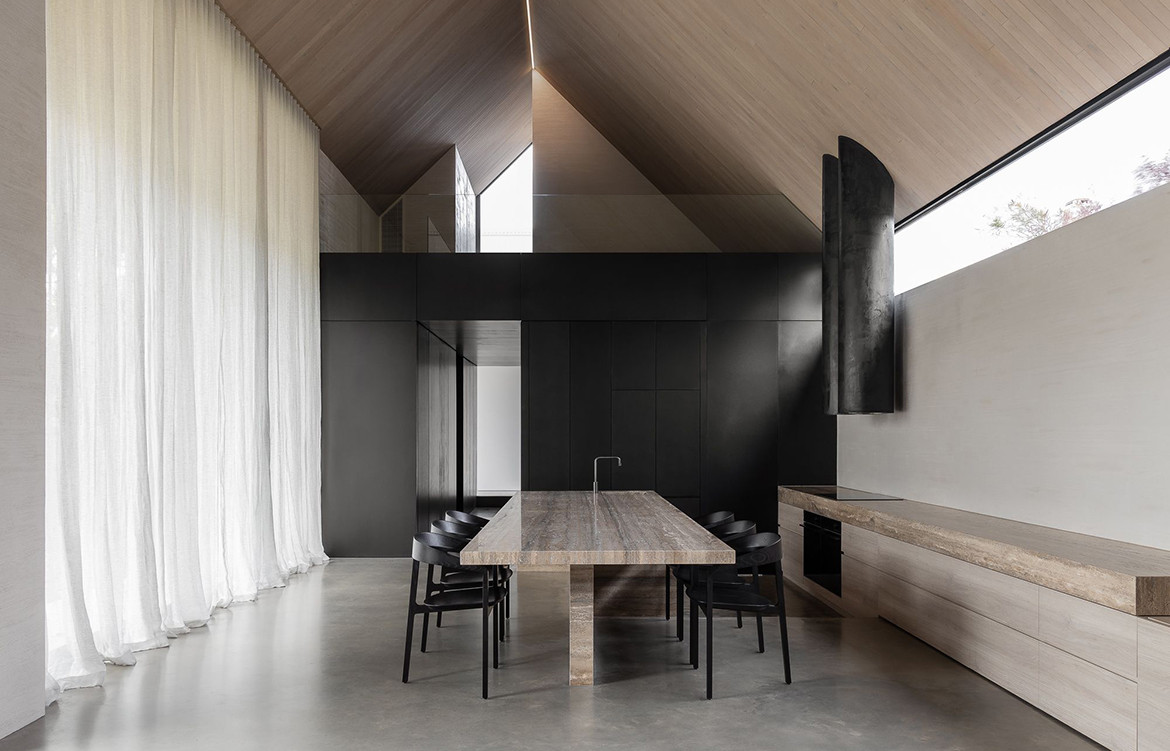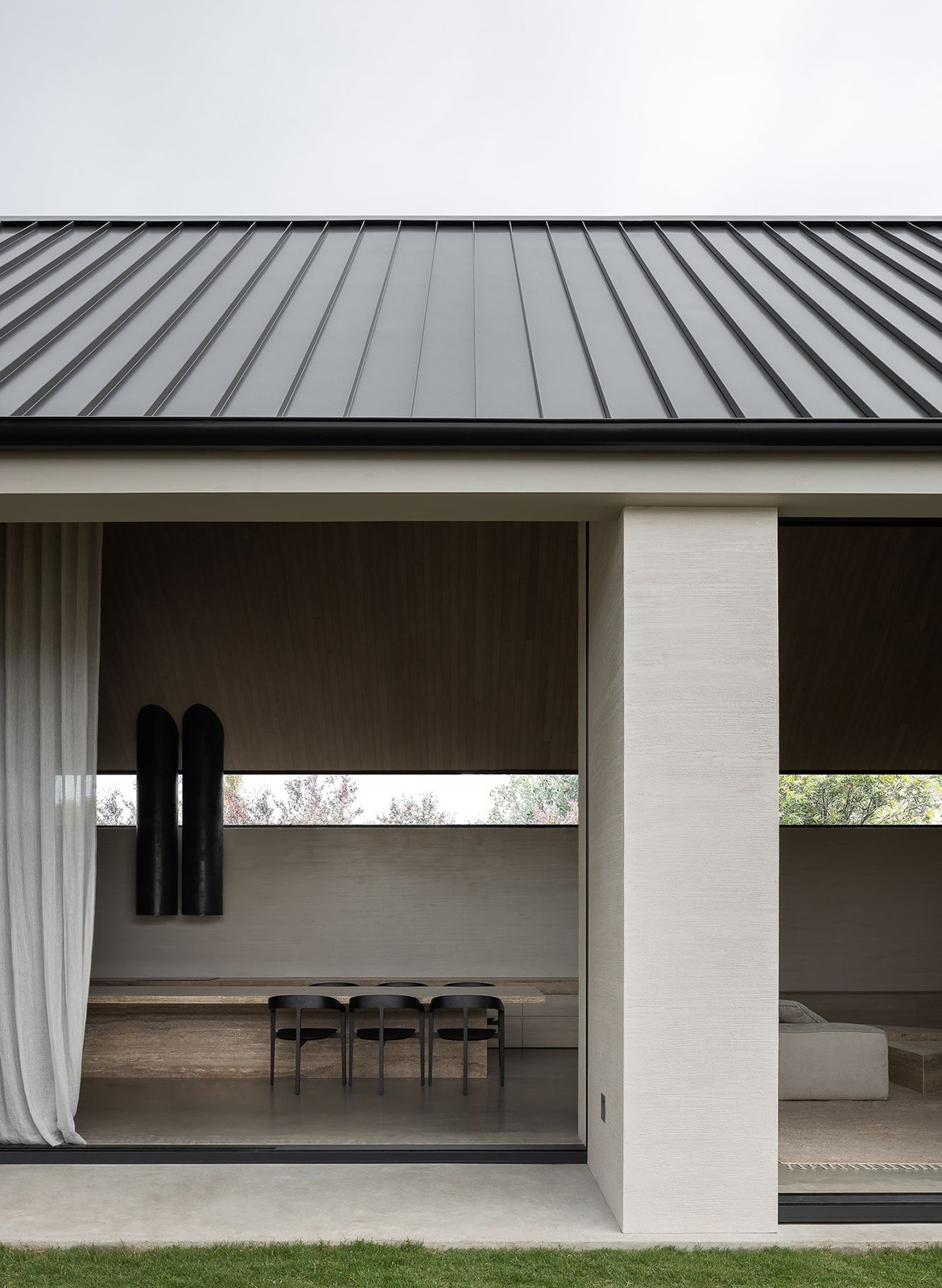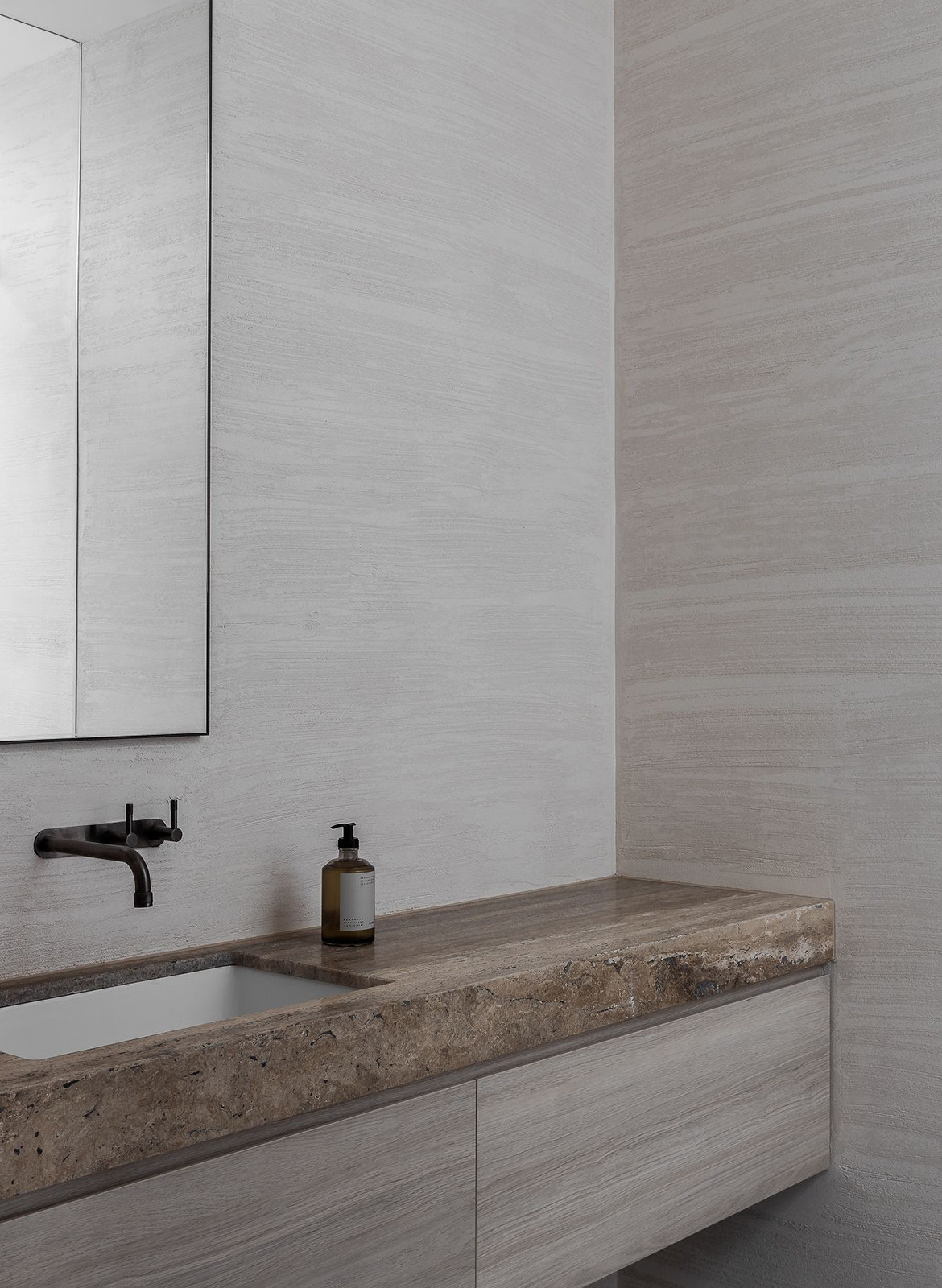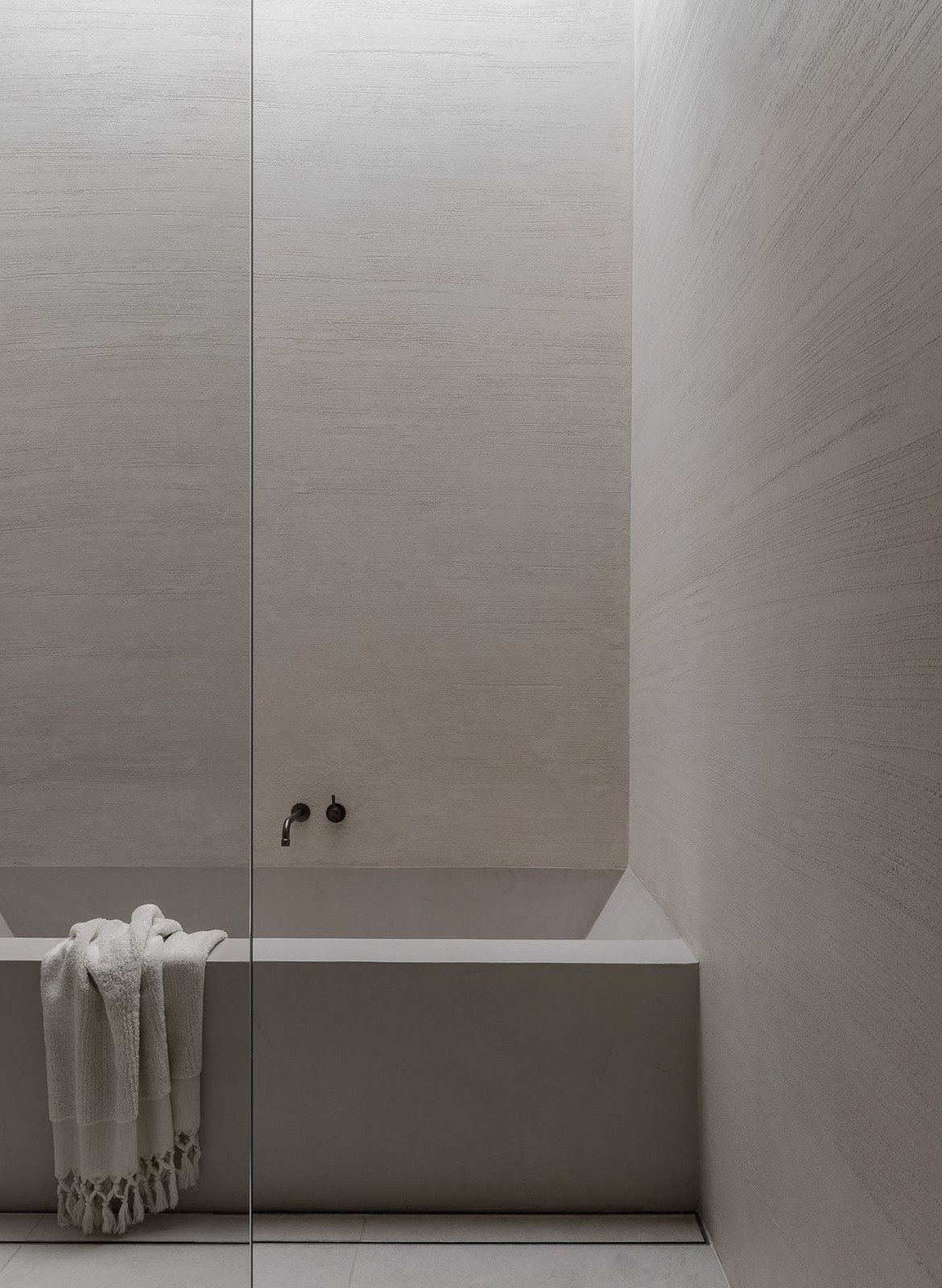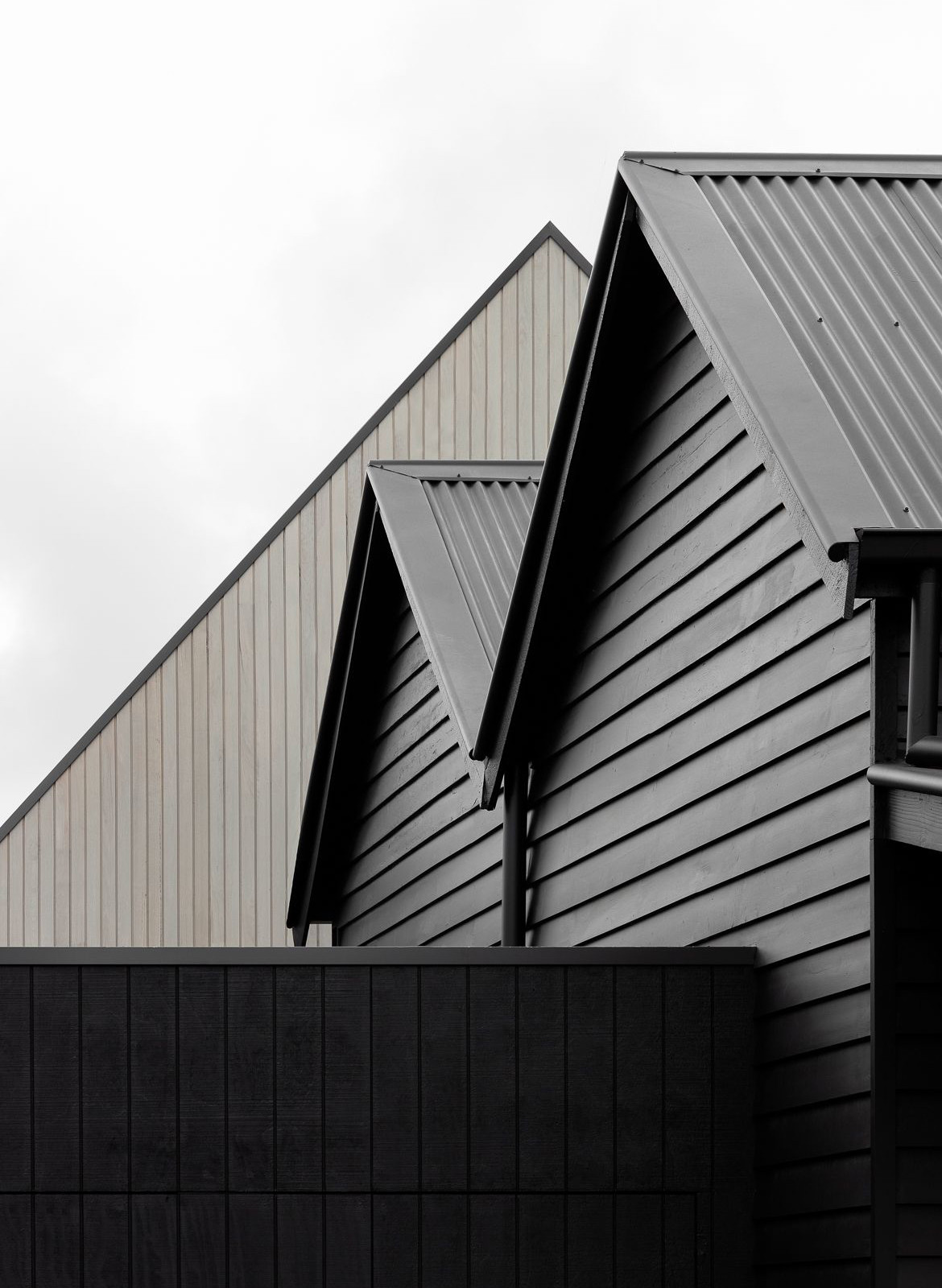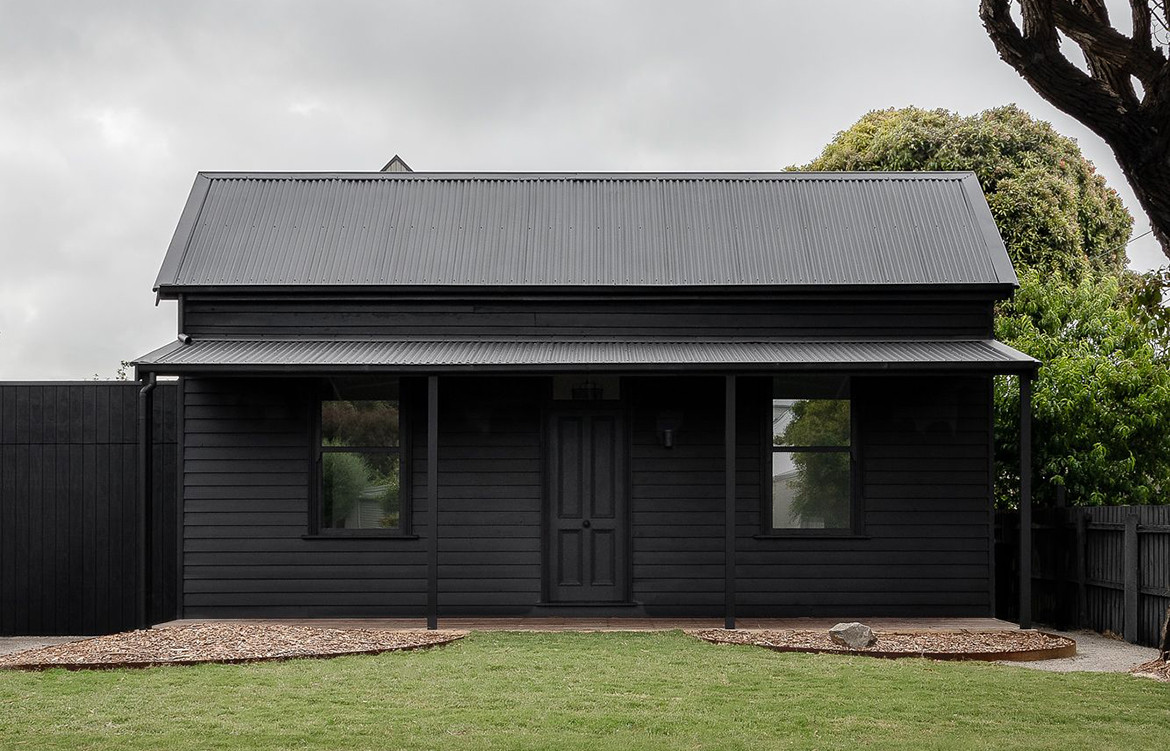 Tags: adam kane, adam kane architects, Barwon Heads, barwon heads beach, barwon heads house, beach house, coastal house
---