The Scandinavians have done it again! Commissioned by the Finnish Cultural Institute in New York as part of the NYCxDesign program, the Zero Waste Bistro breathed new life into the largely oversaturated sustainability conversation.
Co-curated by Harri Koskinen and Linda Bergroth, and designed by Bergroth, the pop-up restaurant focused on new material innovations and making sustainable design cool again. Guests walked into a mottled silver-blue space composed of Durat panels made from recycled Tetra Pack – a packaging material commonly used for milk cartons. Durat is a unique, sustainable solid surface material that contains recycled plastic and is 100 per cent recyclable. The whole concept behind the four-day project was to pop-up and disappear without a trace. The Zero Waste Bistro managed to achieve this in every conceivable way, including the completely repulpable coffee cups by Koktamills. From the long communal dining table, which has since been rehomed to The Cooper Hewitt Museum garden. The construction materials themselves, such as the Durat panels have been donated and given another life.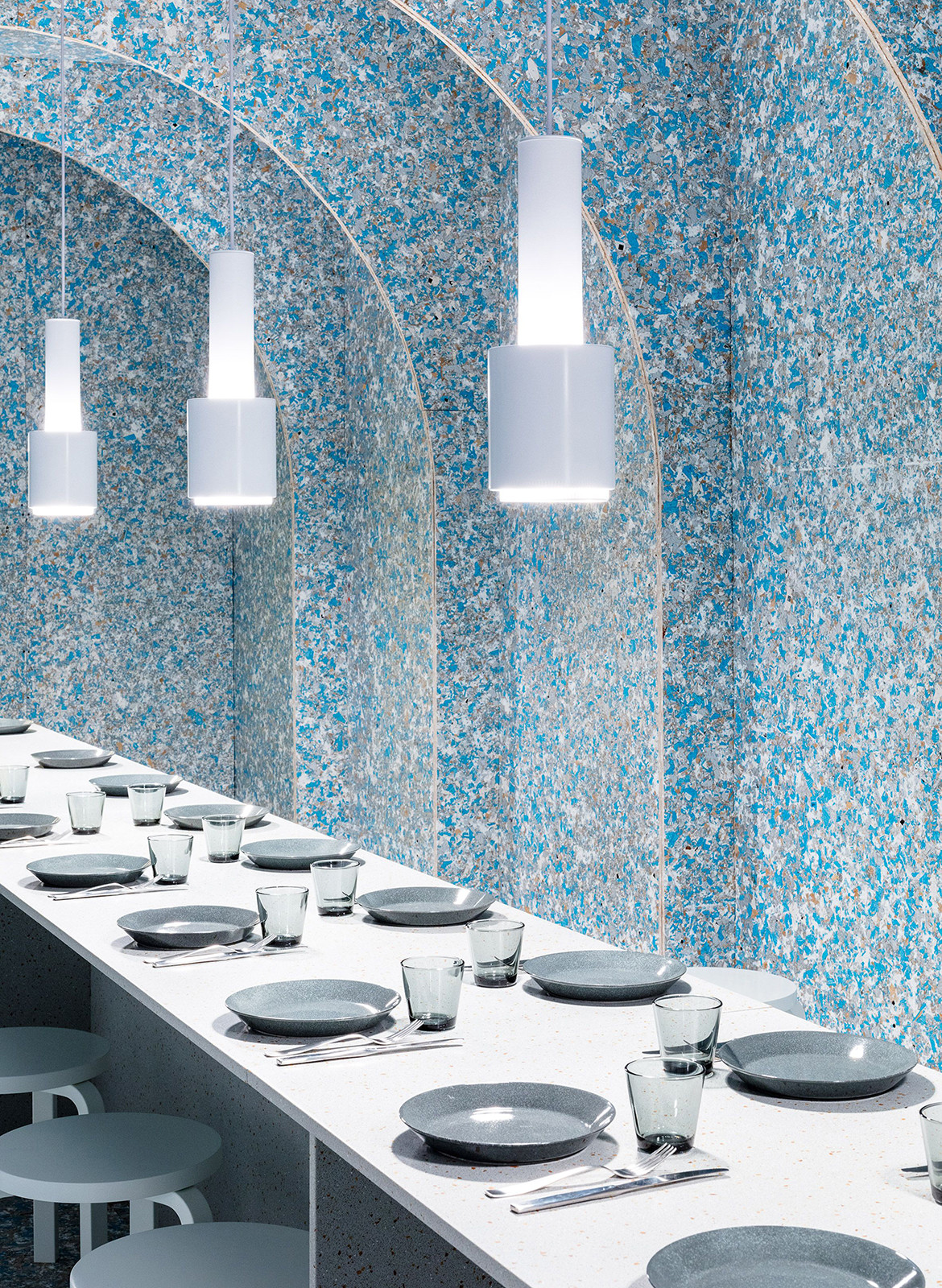 The Finnish company has been pioneering in the circular economy, minimising the need for virgin raw materials. As an additional nod to sustainable design through longevity, famed Finnish design brand Artek, known for its clean and minimalist pieces that last for generations, provided the furniture for the space (also now being reused). This project highlights through its careful materials selection and acute attention to detail just how easy (and cool) it can be to design sustainably for a circular economy.
Artek
artek.fi

Photography by Nicholas Calcott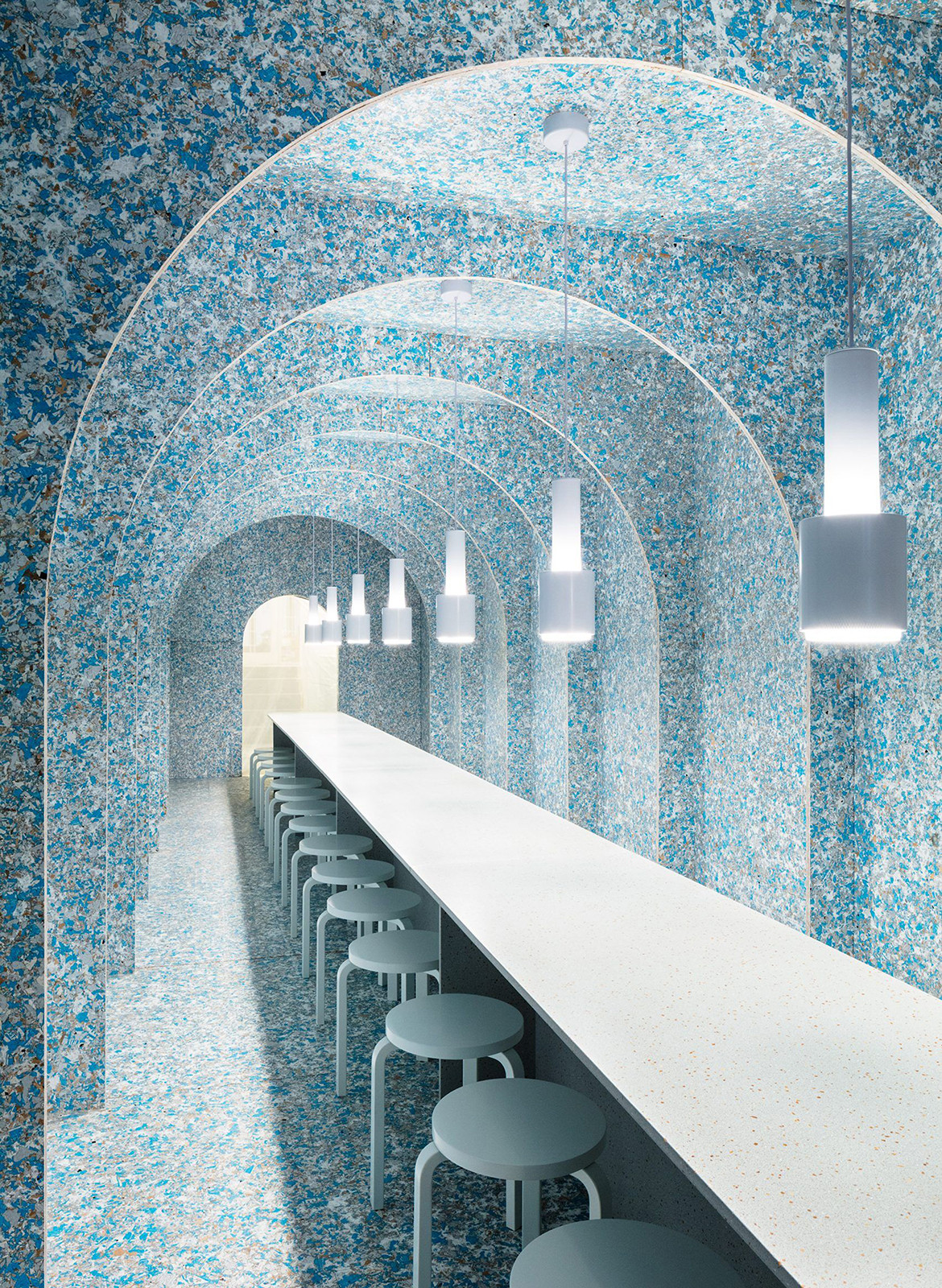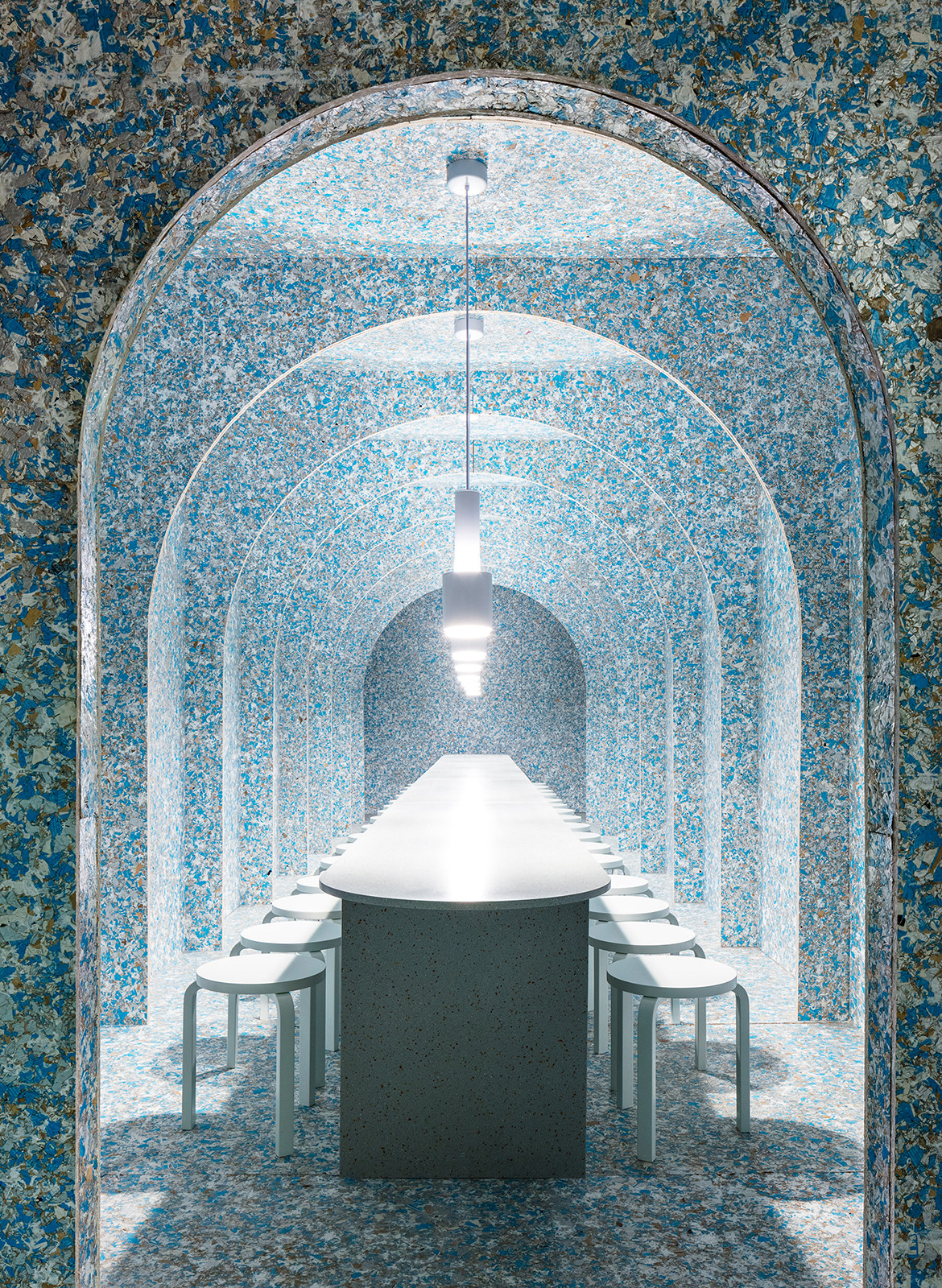 We think you might also like Infinity Spa by Space Popular
---