Chapel Street has been in need of a good bar, a really good bar, for some time; surely a cozy cul del sac to wind up or wind down at the end of the day is not too much to ask. Welcome Zhou Zhou – the oriental drinking den with a difference.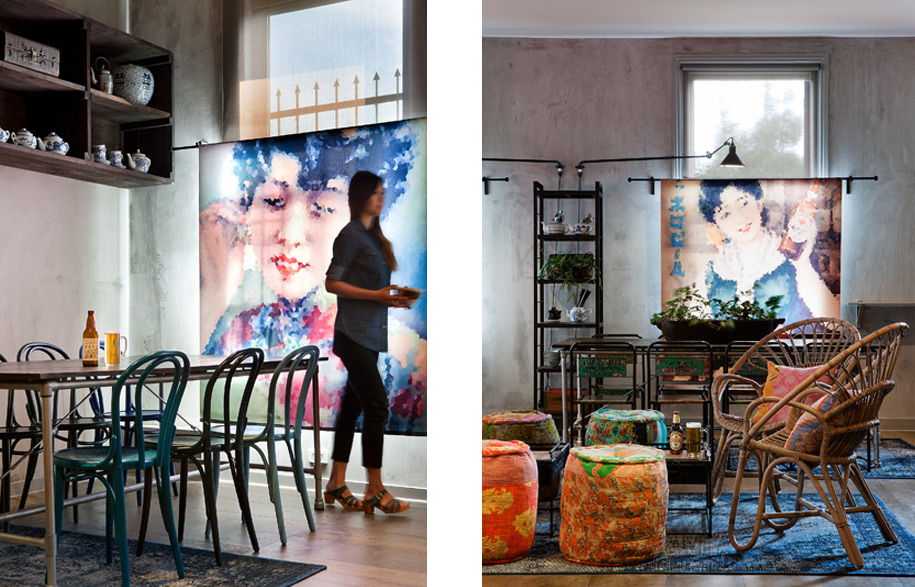 David Zhou's Oriental Tea House on Chapel Street has for long been a popular spot to meet for a few steamed dumplings. Now, you only have to get yourself up the stairs to Zhou Zhou, a modern, Chinese-style bar lounge open Wednesday to Sunday.
"The original brief was to create a Chinese wine and tapas bar that would also lend itself to functions," says Lucy Bock from the interior design team at Hecker Guthrie. "The bar was to be an extension of the original Oriental Tea house (done by others on the ground level) and to evoke a sense of Old Shanghai in terms of decor and finishes." Accents of Chinese greenery mixed with distinctly Regional blue and white porcelain pieces and unique Chinese styling elements create a considered contemporary versus industrial feel. It is an interior that offers a very welcome alternative to Chapel Street's uniform pub halls.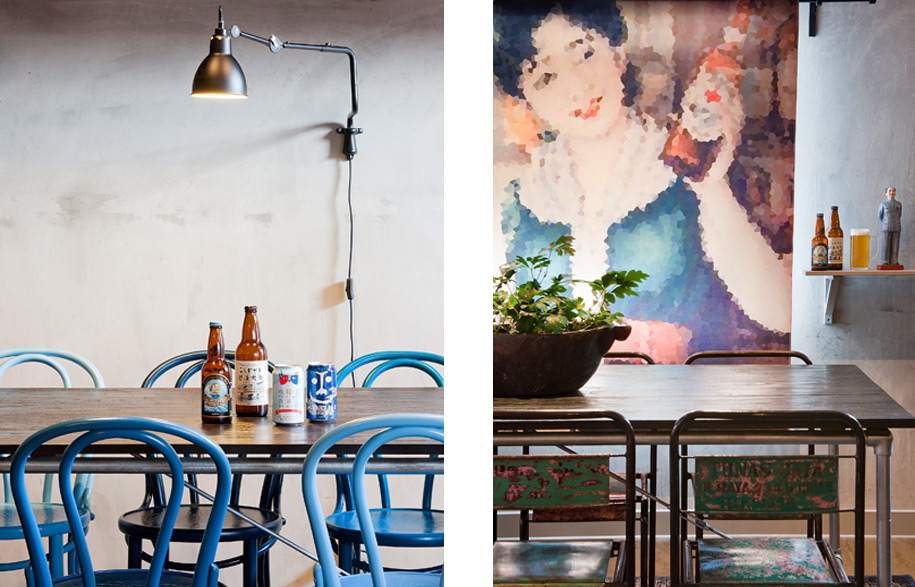 But bars are also about drinking, and Zhou Zhou specialises in craft beer. In fact, Zhou Zhou has the most Asian beers under one roof, boasting a lager & craft beer list of over 50 brands. From Japanese craft beer, Asian ales, Austral Asian craft beers, Asian lagers and ciders, Zhou Zhou offers a comprehensive list of distinct nectars. "China is not nearly as well known for its wine as it is for its beer," continues Bock. "I guess you could say the theme is 'Chinese beer and tapas bar'".
Unique styling gives the space its true character, creating a Chinese industrial vintage yet contemporary interior. Collating a series of vintage Chinese beer posters (with the focus on Chinese 'beer' girls) and then abstracting the images into pixelated contemporary artworks "was a simple and affordable way to create the 'wow' factor," adds Bock. "We also endeavoured to create an oriental beer experience," continues Bock. And encountering a flickering buzzing neon sign immediately as you enter certainly evokes a sense of China town.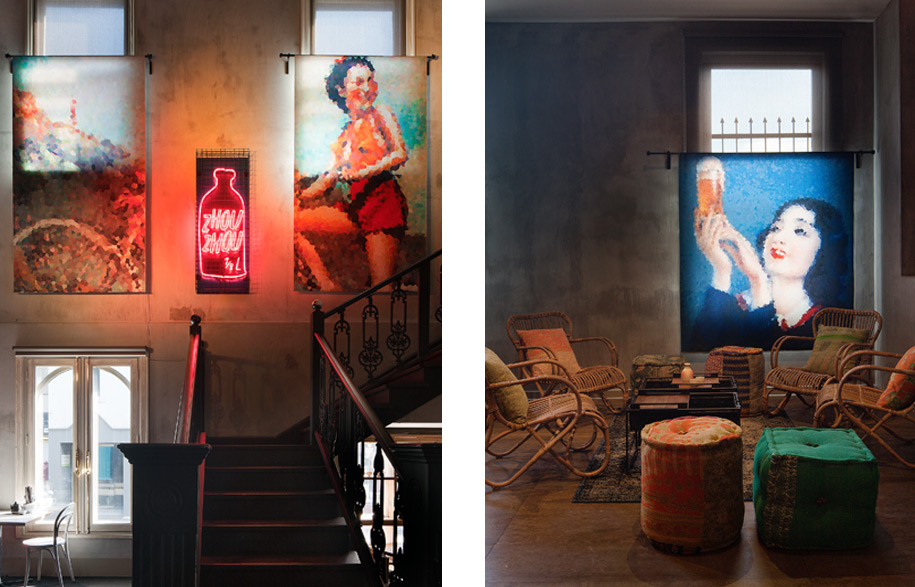 "We also love the fun and quirkiness of the space," says Bock, a feeling that has been generated through loose furniture and styling accessories. "We struck gold when we found the little Chairman Mao figurines and thought 'why not' create a little nod to the 'People's Republic of … 'Beer'??"
And for the not so beer inclined, Zhou Zhou also offers a concise, considered & well priced wine list, as well as cocktails bursting with flavour, such as a Japanese bloody mary that ditches the Vodka for Sake and throws in some punchy wasabi and chilli.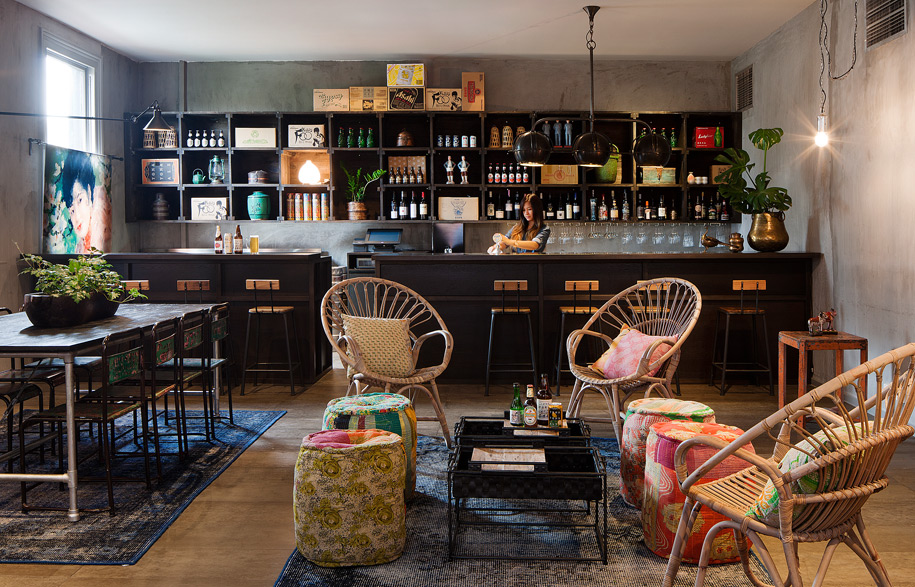 The ever-ebullient David Zhou says of the latest addition to his hospitality interests; "Beer and dumpling are a couple, just like Australians and BBQ, or yum cha and tea, but great beers and great dumplings are a perfect couple, and they live in a very comfortable house that is Zhou Zhou." Inspired by 'The Bund' Shanghai in the 1930s, Zhou Zhou is a bar that it is both refined and eclectic, with all the fun parts added in.
Oriental Teahouse
orientalteahouse.com.au
Hecker Guthrie
heckerguthrie.com
Tags: bar, beer, Chinese, David Zhou, hecker guthrie, Interior Architecture, Interior Design, Melbourne Bar, Oriental Teahouse, Zhou Zhou
---