What is it about lighting that is just so… mystifying?
Within design disciplines, lighting design is arguably the most challenging; its technological complexities are possibly the most pronounced; its rate of innovation is easily the most rapid. This unique disposition presumably reflects the profound impact lighting design has upon our lives. It's the stimulus that most influences human perception, it regulates our waking and sleeping cycles, it even has a part to play in the production of serotonin and dopamine – leading, ultimately, to its stronghold on our psychophysical wellbeing. Curious and intricate and overwhelming, indeed … you need only ask a lighting designer.
Which is exactly what I did ––
"Lighting sparked my curiosity after I finished university," Alex Fitzpatrick tells me. "I felt the world of lighting was overwhelming – with so many moving parts." It was this inherent and beguiling complexity that, he continues, "pushed me to start my journey towards ADesignStudio."
"Over the last ten years, I have been constantly learning about light – how it affects a space, how it makes people feel, the ins-and-outs of LED and about hiding light, playing with shadows, all the while making sure you can seamlessly dim the fitting down to zero…"
Discover ADesignStudio
Founded and helmed by Fitzpatrick, ADesignStudio's lighting design and manufacturing practice are now entering its second decade – one slated to enjoy even greater local and international accolade, landmark projects and collaborations with figureheads of our global industry.
In recent years, the studio has successfully launched lines at Salone in Milan, produced installations for the likes of Lane Crawford in Hong Kong and created custom portfolios for an impressive lineup of hotels, private residences, commercial and civic spaces working with the country's celebrated architecture firms. But illustrious accomplishments aside, for Fitzpatrick, ADesignStudio's attitude remains humble.
"In the early days I had set up my studio in my grandad's garage and, then, from one of the rooms out of my home," says Fitzpatrick of his studio's modest beginnings, adding, "That worked for about a year or so until it took over. About three years ago I moved into the space where I am now – a small workshop where we do a lot of our assembly with a studio upstairs."
From here, the expansion of workspace has allowed Fitzpatrick to pursue a similar expansion in design scale:
"We are near completion on a new light fitting where we have designed the whole system including the electronic design and functionality. We have built-in many functions to address the issues that customers currently face so as to improve user experience. I am looking forward to revealing the products and, I hope, people will connect with them on both an aesthetic and functional level."
'Aesthetic', 'functional' – when speaking with Fitzpatrick, you'll find him returning to these two words. They lie behind his abiding appreciation of lighting masters like Castiglioni where, during stints at Euroluce, Fitzpatrick discovered the combined power of form-meets-narrative-meets-function.
Part playful, part inquisitive, this approach strikes balances between the poetic and the scientific – ancient crafts of glassblowing and metalwork combine with ultra-modern LED componentry – in collections such as the debut Light Garden's (2011) geometric take on shivelight or ADesignStudio's latest release Greenway (2021), an ode to Australia's historic maritime architecture wrought in crackled handblown glass.
"I like people to feel they have a connection with either the story or the functionality of the product – it doesn't matter how big or small," he says. "An example of this happening was with a client who purchased our Greenway fittings. We started to discuss the Greenway range and she told me she immediately connected with the fittings as her grandmother used to live near the lighthouse in Vaucluse, which was the inspiration for this particular collection. For this client, the fittings connected her with fond memories of visiting her grandmother. For me, it's about creating these connections – even if it's just for one person."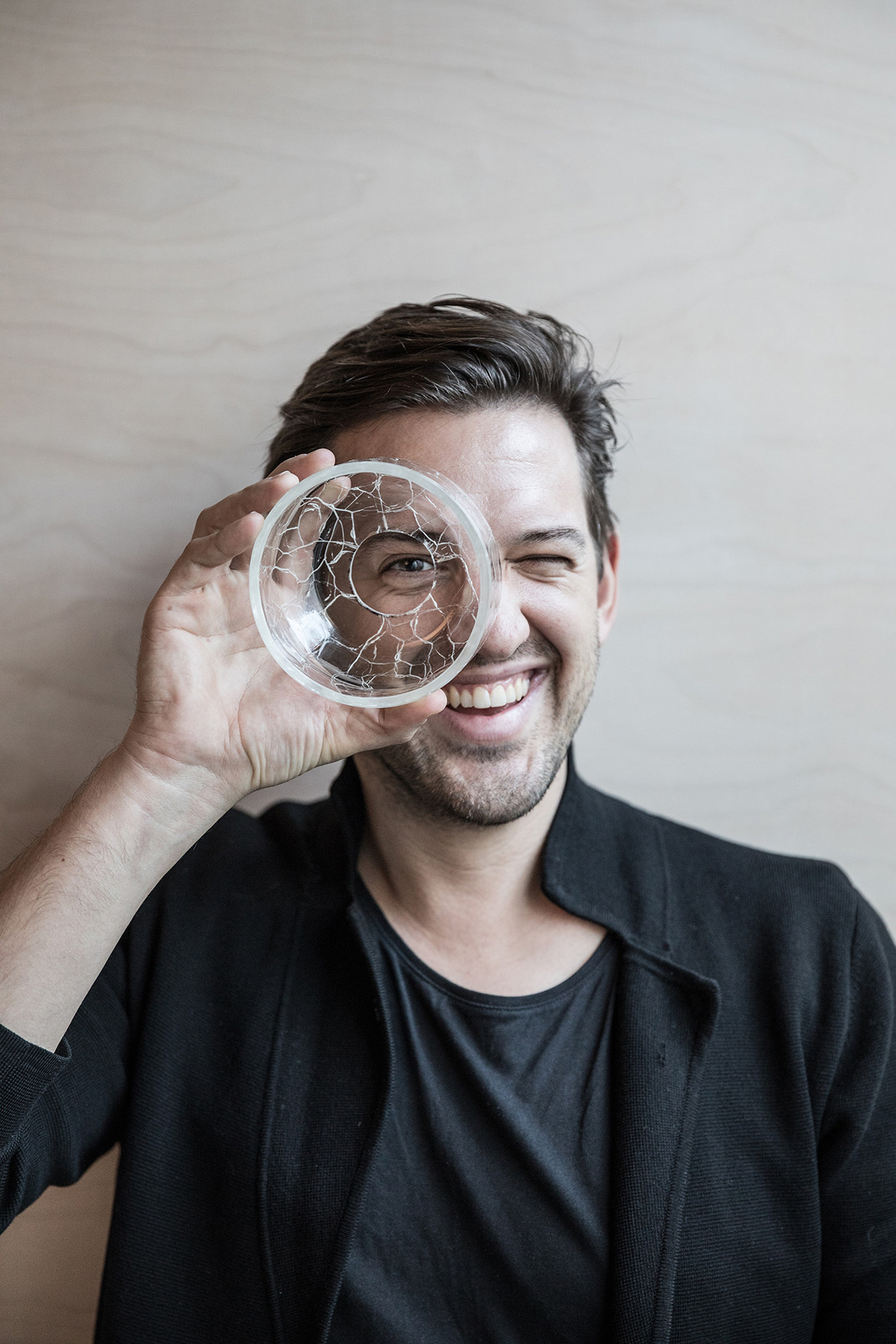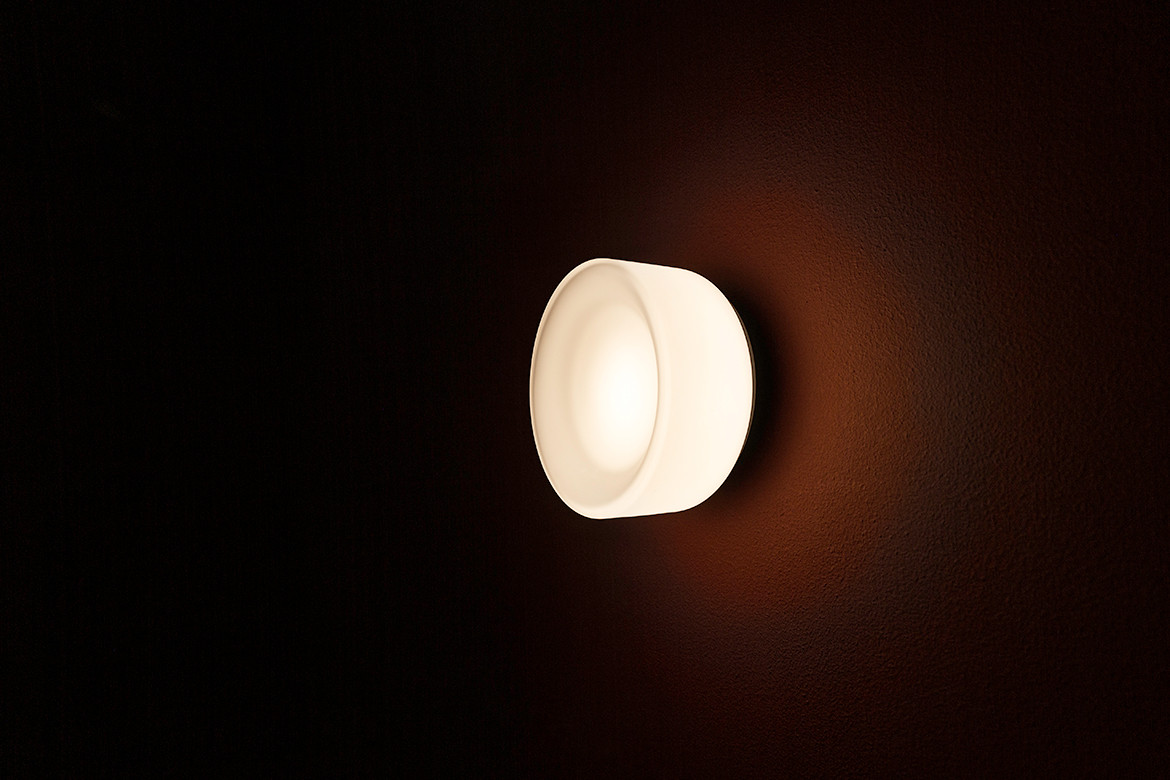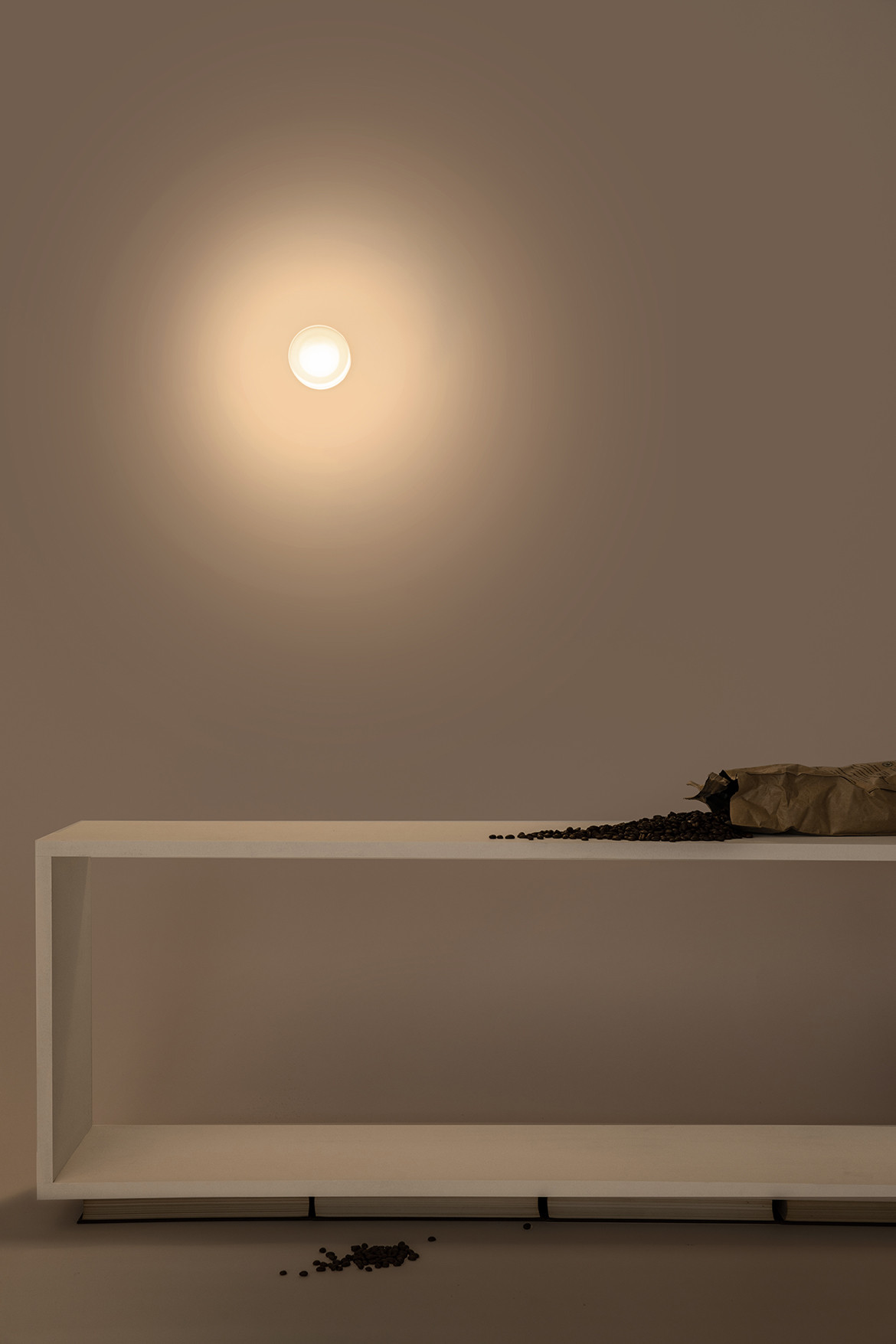 ADesignStudio
adesignstudio.com.au
Portrait by Rohan Venn
We think you might like this story about Nuura, a Nordic lighting brand
---