Great Dane is Australia's eminent curator of Scandinavian furniture and lighting. Boasting almost 20 years of experience in Nordic design, Great Dane continues to help Australian design enthusiasts, architects and specifiers access the best products within the Scandinavian design market. The curated range, personally developed by founder Anton Assaad, ensures that quality, craftsmanship and service are always of the highest standard.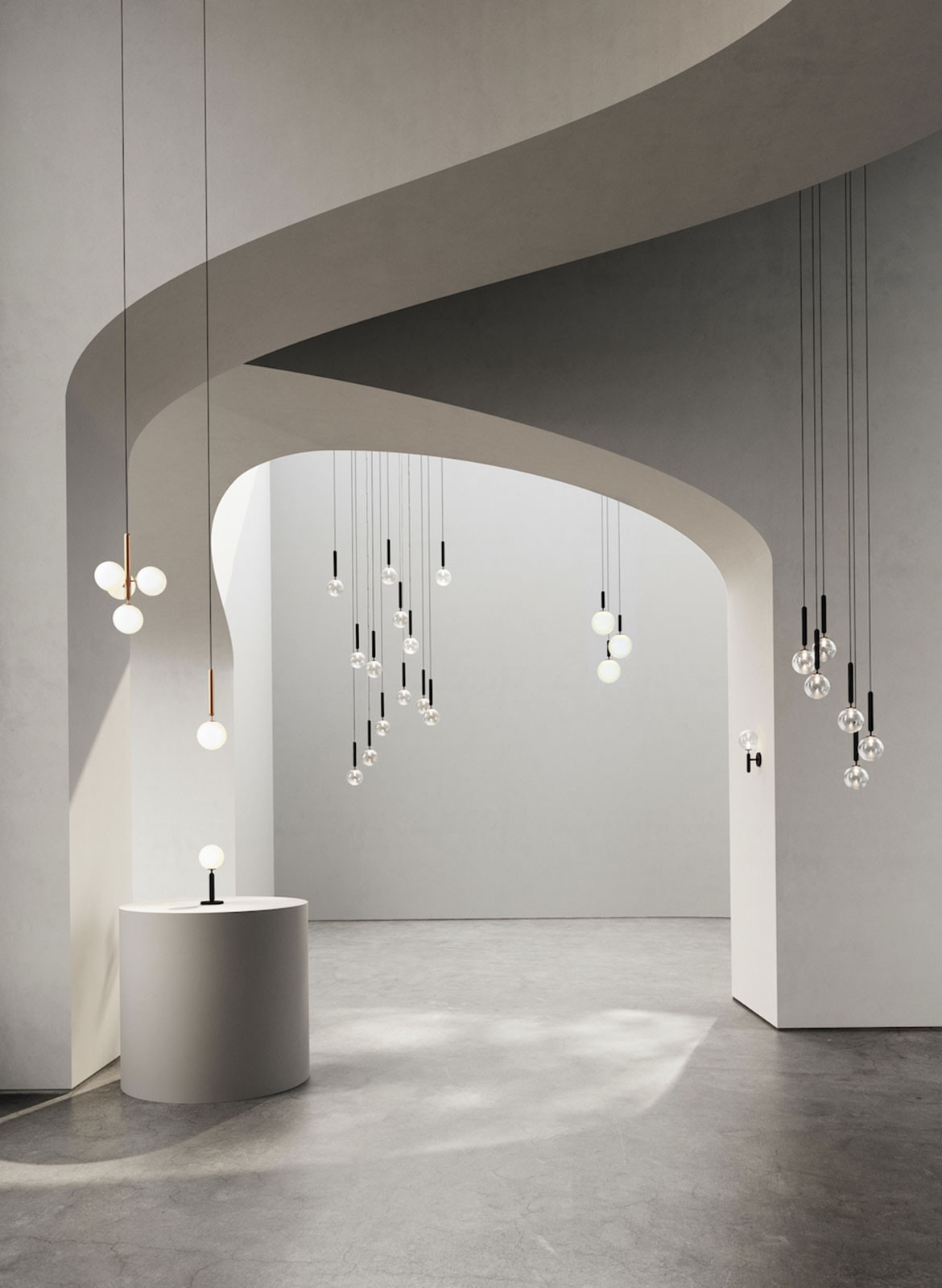 Great Dane now exclusively offers the new lighting collections by Sofie Refer for Nuura, inspired by Nordic light and organic shapes that exist within nature. The starting point for each Nuura collection is the elegant form of the chandelier. From this, diverse silhouettes evolve into a range of pendants and lamps, beautifully crafted to different rooms and functions within the residence.
In new brass and satin black finishes, the Miira and Apiales 9 collections offer timeless, balanced pieces to provide aesthetic brilliance and superb functionality.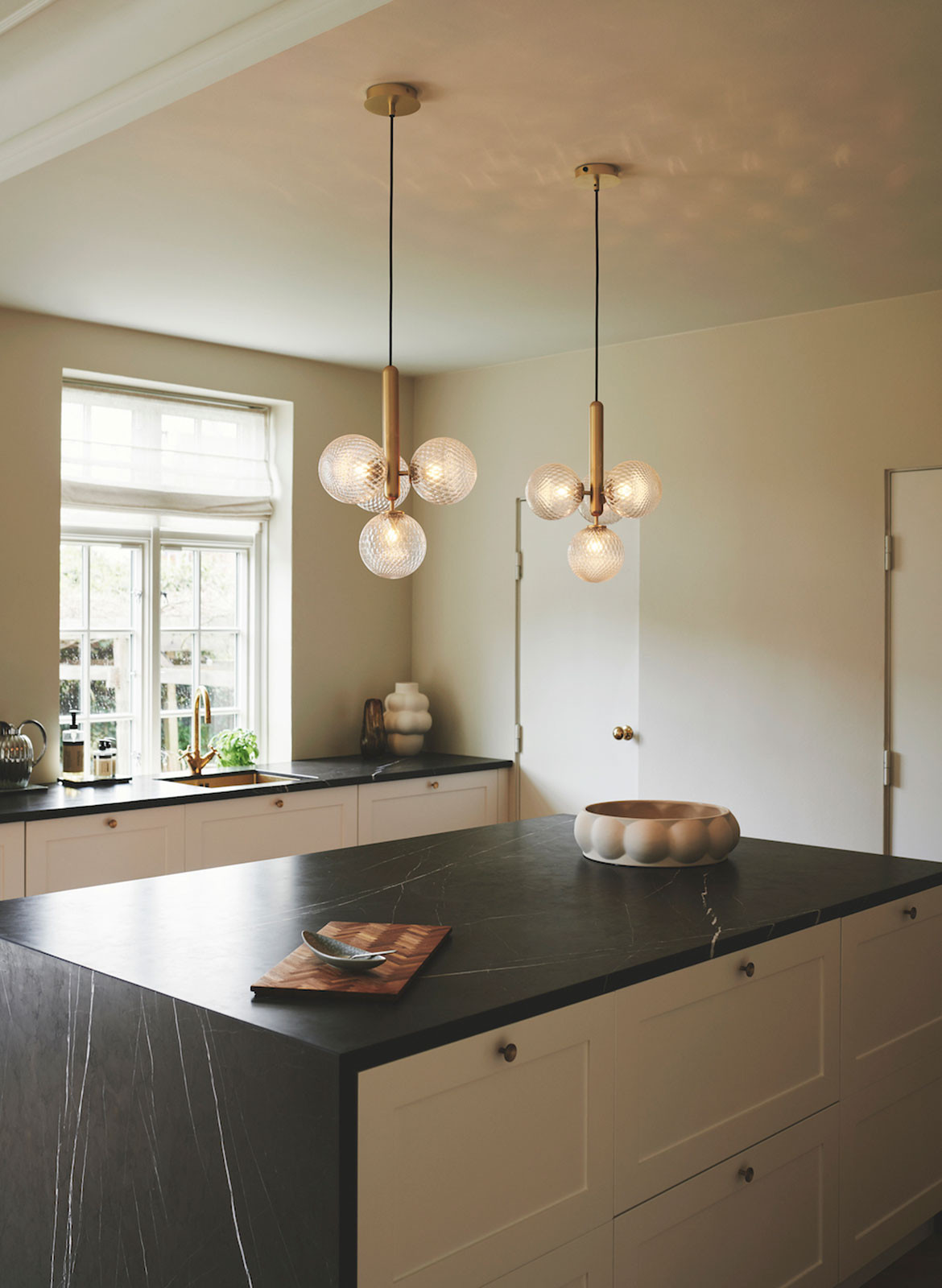 Miira embraces classic lines, simple design and refined forms to provide warmth and light to any space. Featuring grand chandeliers and a selection of wall, floor, ceiling and table lamps, Miira boasts great versatility throughout the residence.
Whimsical yet elegant in form, Miira's circular droplets provide a golden and warm light, perfect for an intimate gathering around the dining table or a soft, evening glow to unwind to in the bedroom. Its classical appearance is balanced by its smooth mouth-blown glass and processed metal hardware, designed with a sense of industrial sophistication. The standout new piece from the Miira series is the brass-finished ceiling lamp, with a choice of opal white or optic clear globes to create either a soft or more playful atmosphere.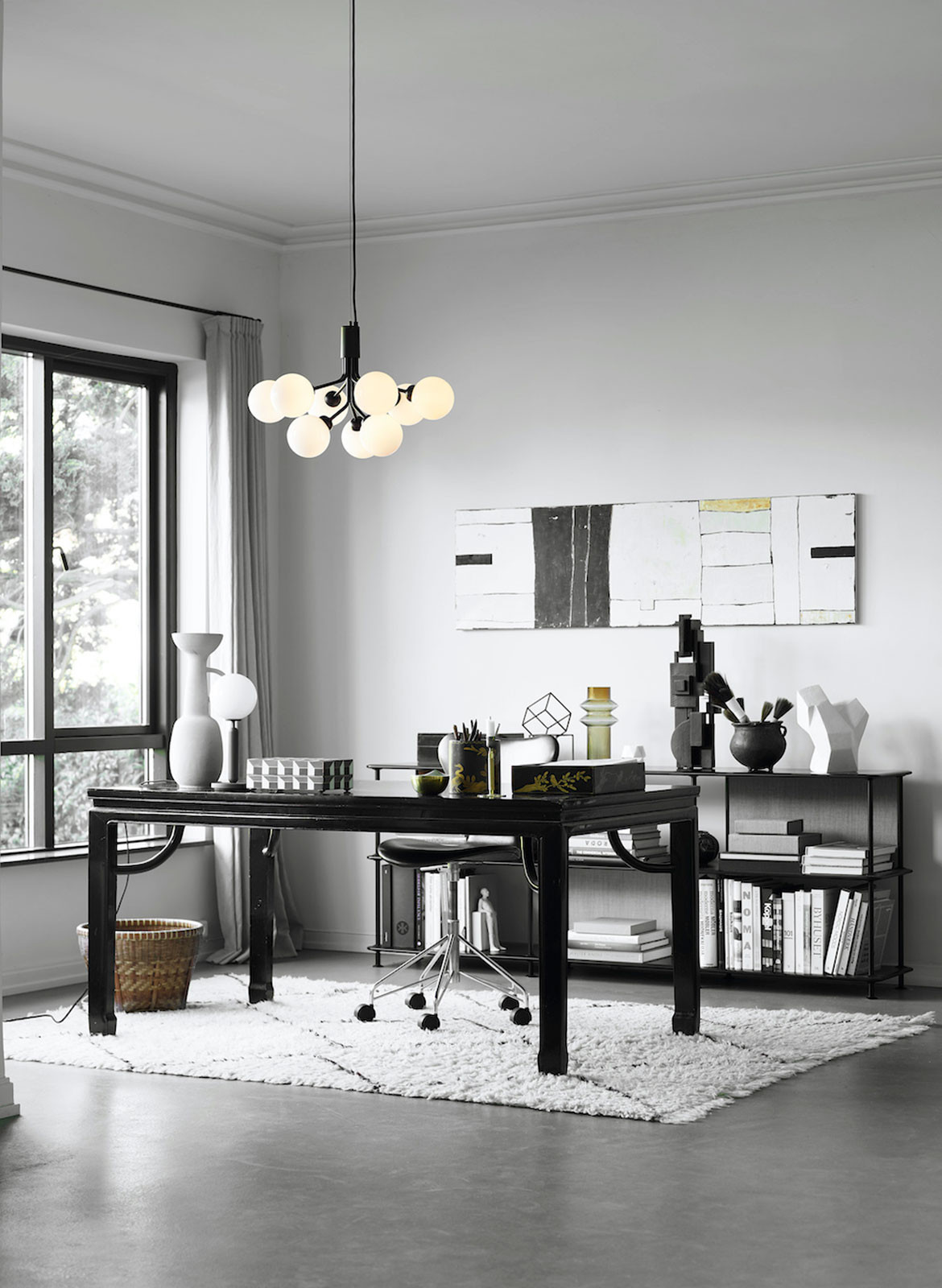 Apiales 9 is a collection of 9-globe chandeliers – a homage to the chandeliers of bygone eras. Taking a more modern and sculptural form, the Apiales 9 chandelier is reminiscent of umbellifer flowers with its gentle layers and more modest size.
Opal white mouth-blown glass globes are supported by custom canopies that have no visible screws or joints, allowing the soft light of the chandelier to grace every corner of the space. The hardware is available in a reflective brushed brass or sensual satin black. Apiales chandeliers can hang high or low, so they can meet the functional needs of a wide range of living, dining, hall and entry spaces.
Great Dane
great-dane.com
Read more about the timeless and sustainable approach that makes Great Dane unique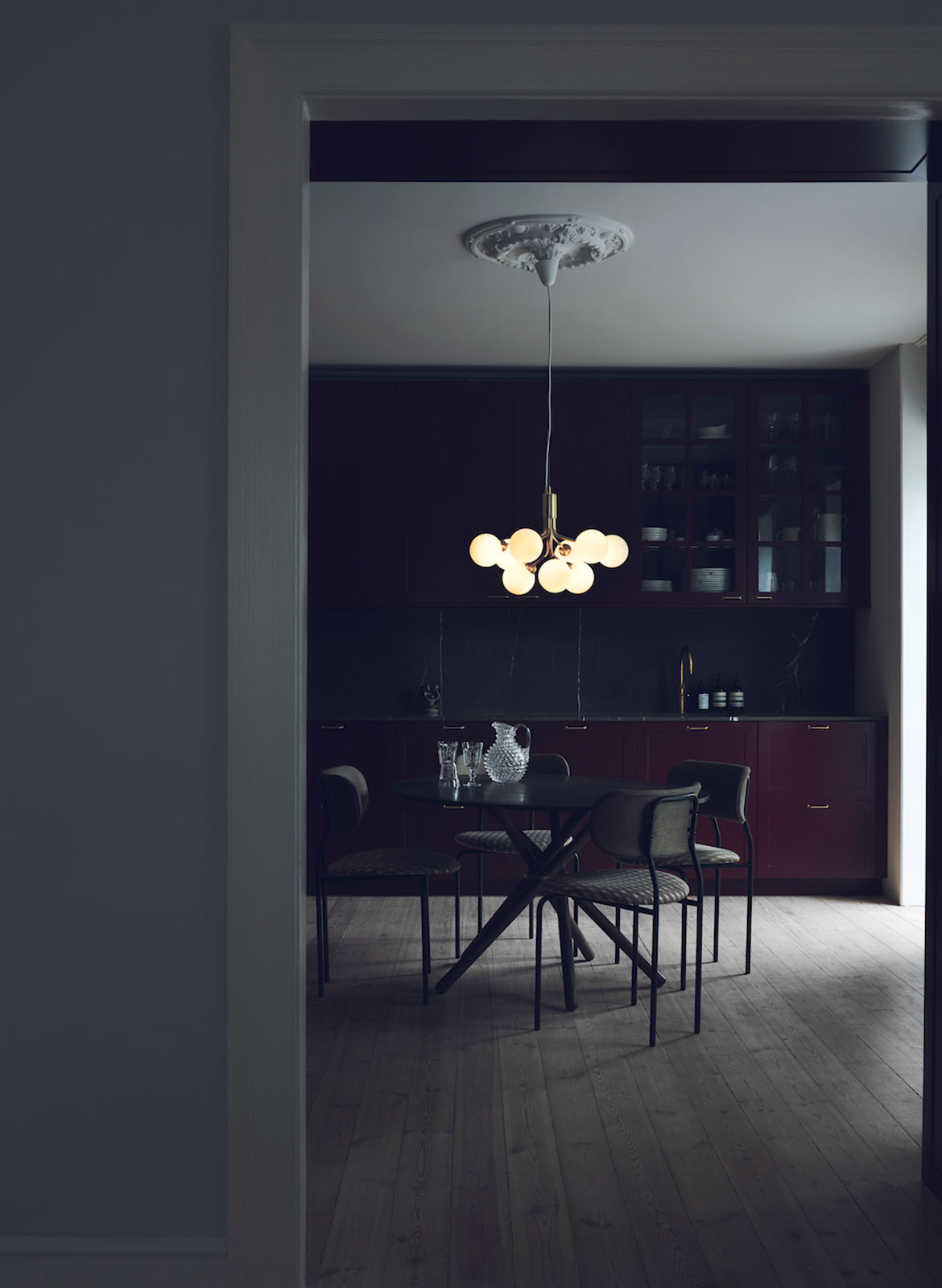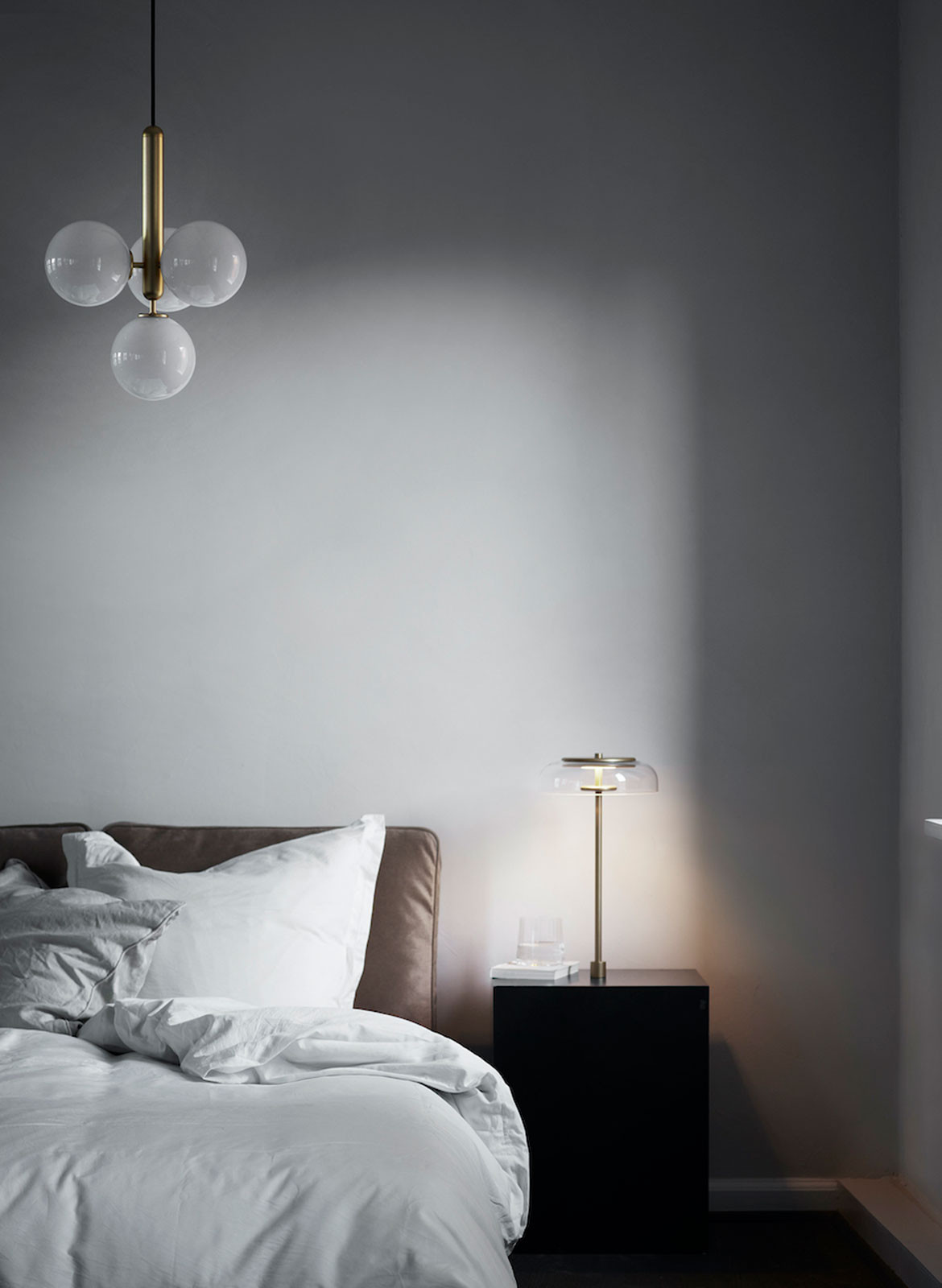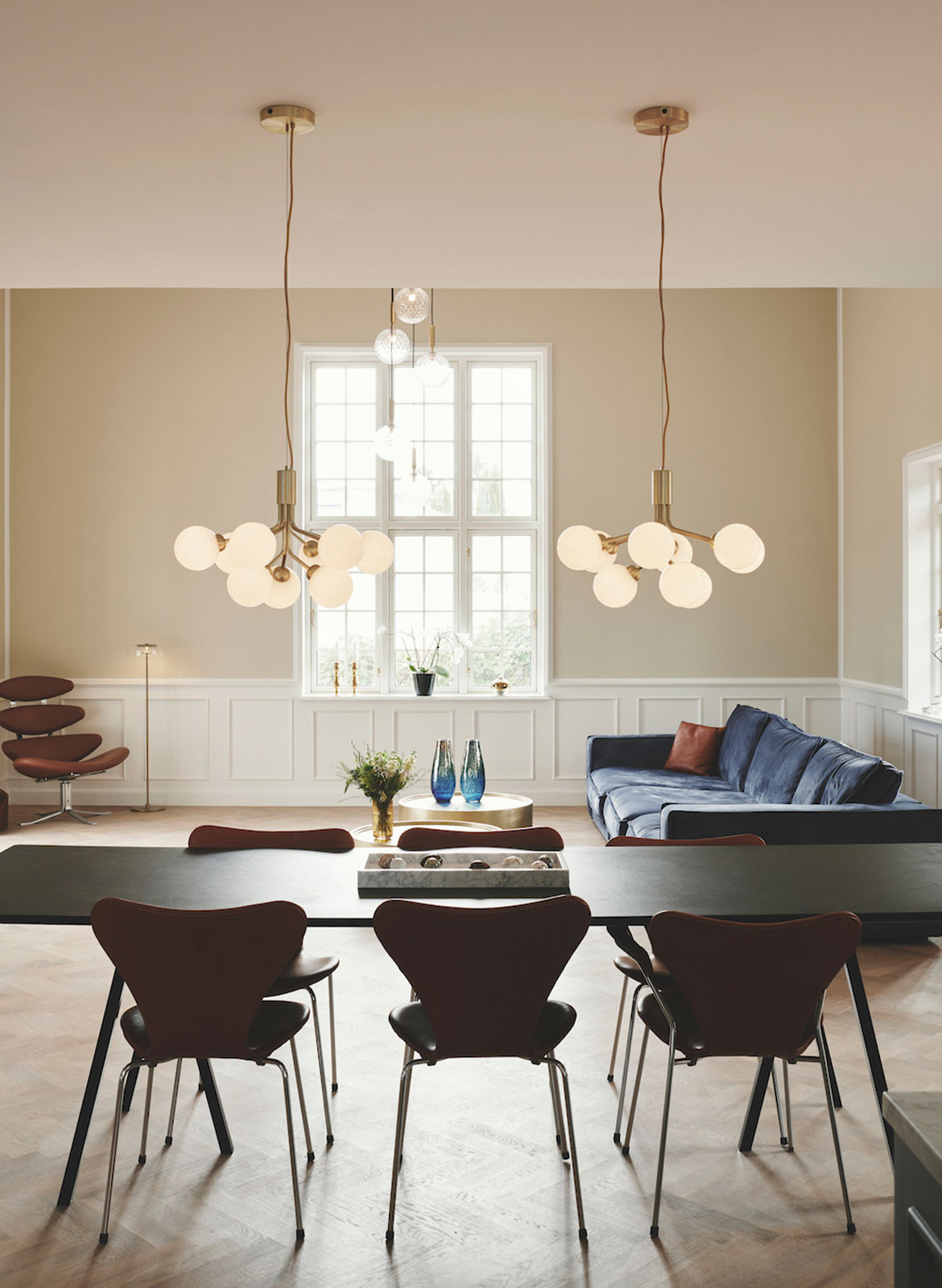 Tags: Great Dane, lighting, Lighting design, Nuura, Residential design, Scandinavian design, Sofie Refer
---