Aditi Sharma is a woman with many talents. As is often the way with creatives, she didn't plan her foray into starting an interior design studio or a jewellery brand, it was simply a natural progression.
As a practising interior designer for more than 12 years, Sharma stepped out on her own about five years ago having worked at larger firms up to that point.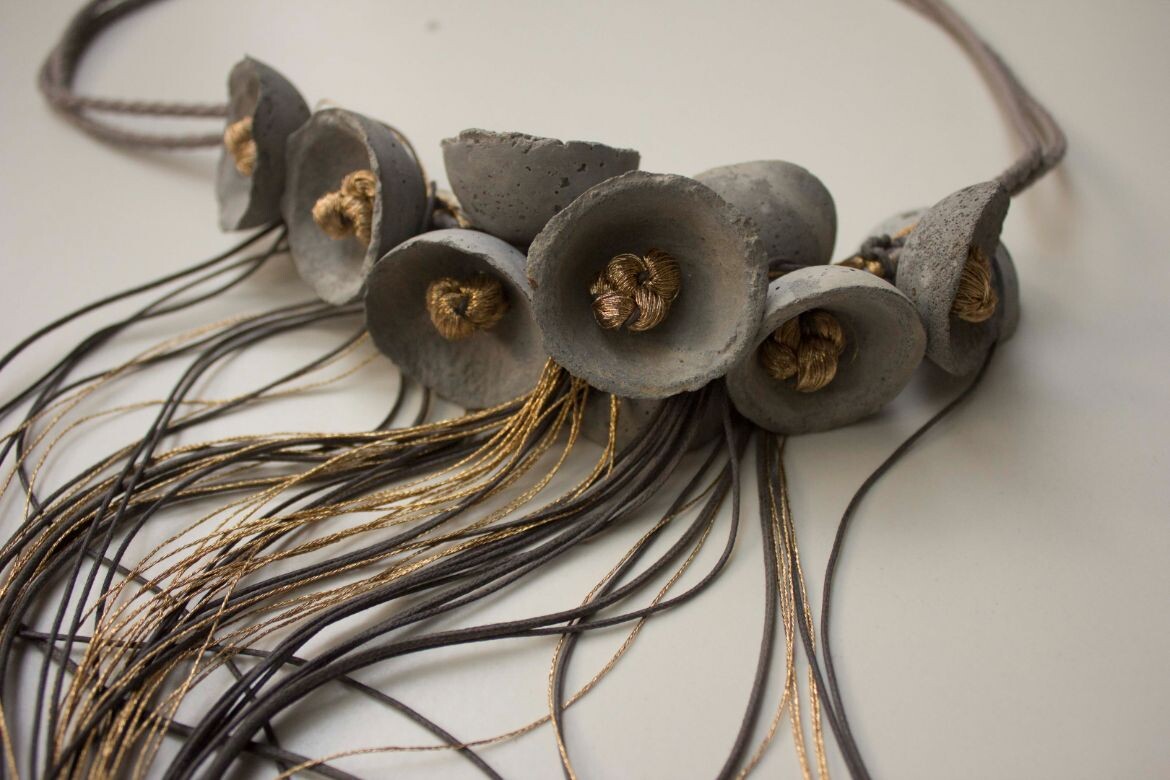 With a year off and wondering what to do next, the designer turned her hand to jewellery. "I cannot sit idle," she says when reflecting on the evolution of her jewellery business Greytone. "I made one necklace, and then another, and it just snowballed from there."
Working in a different field and scale reactivated Sharma's love of design. Through these explorations, she was able to use the materials that define her interior design work – stainless steel, glass, wood, concrete – and use them in entirely different ways.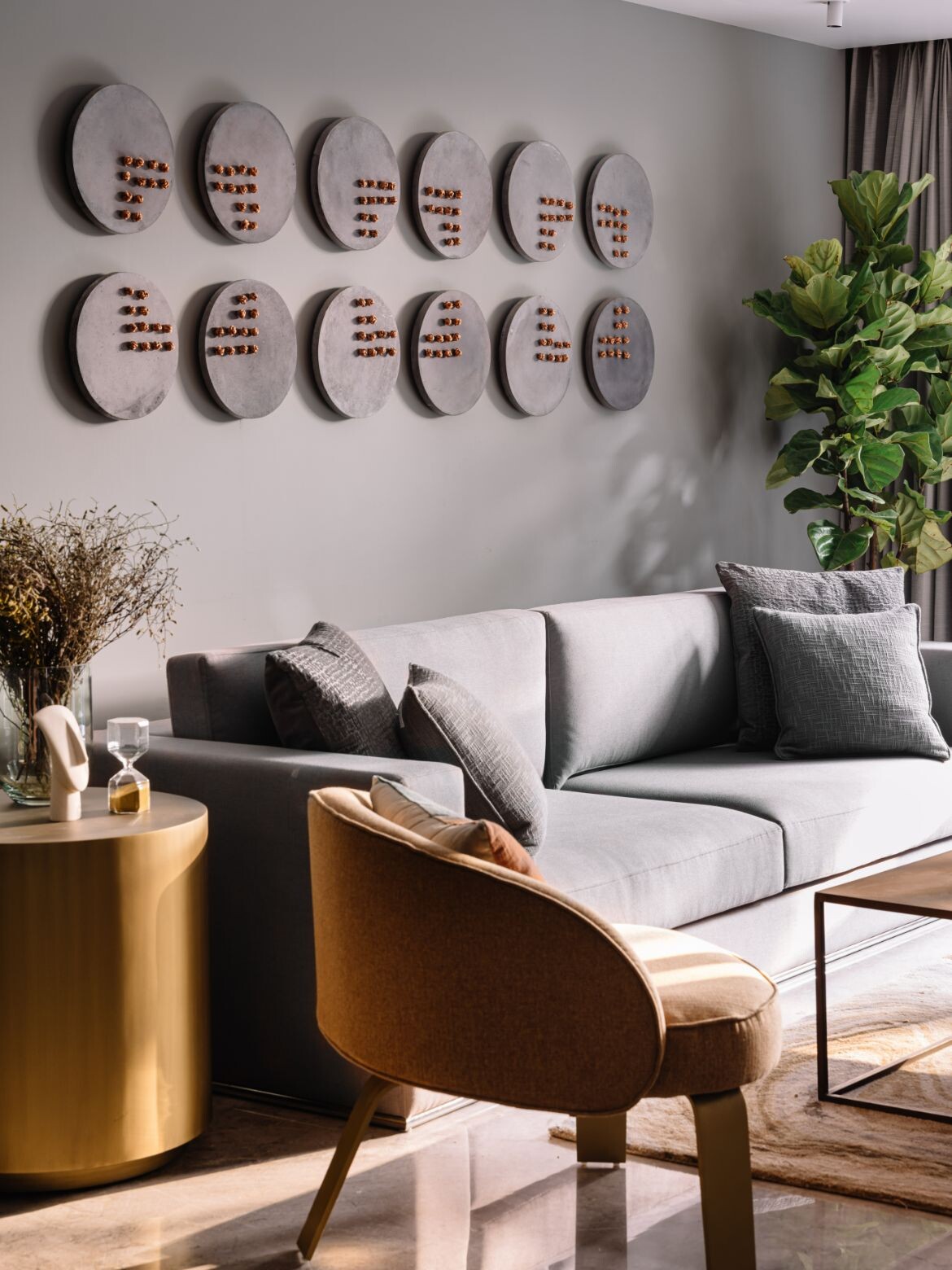 The switch to designing for a different medium was also a welcome challenge. "Fashion is a different ball game," Sharma explains. Elaborating that there are a different set of considerations when creating jewellery, for instance, what kind of clothes will it suit, how do different textures combine and how is colour considered.
Stepping into jewellery design also opened up other avenues Sharma didn't foresee.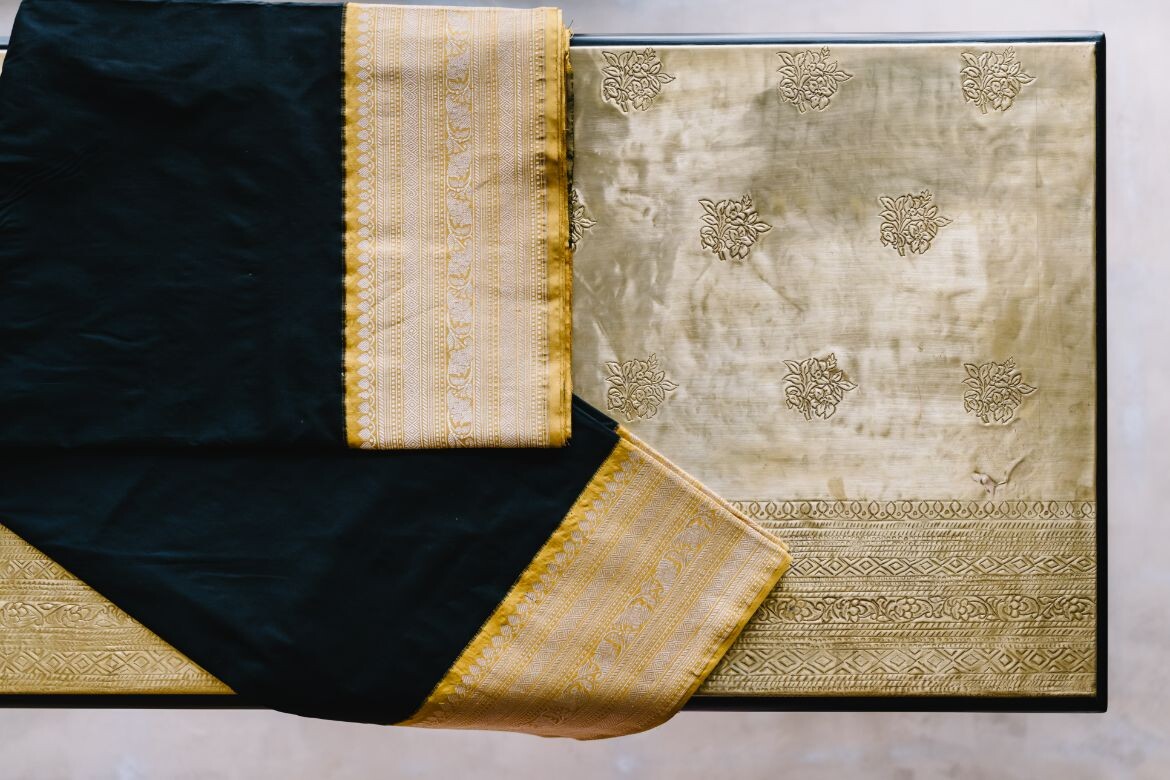 "I converted these pieces into art by scaling them up; using the same design and then having them installed as wall art installations," she says. A shining example of this is an apartment project in New Delhi that features a series of 12 large discs with copper detailing – an abstracted and enlarged installation of one of her necklaces.
The interior design work is produced under the moniker Aditi Sharma Design Studio, and she has always been determined to have diversity in her practice. "I deliberately work across a range of projects. When I started on my own, I didn't want to get stuck on one typology. I like to experiment. I don't want to be fixed on one aesthetic."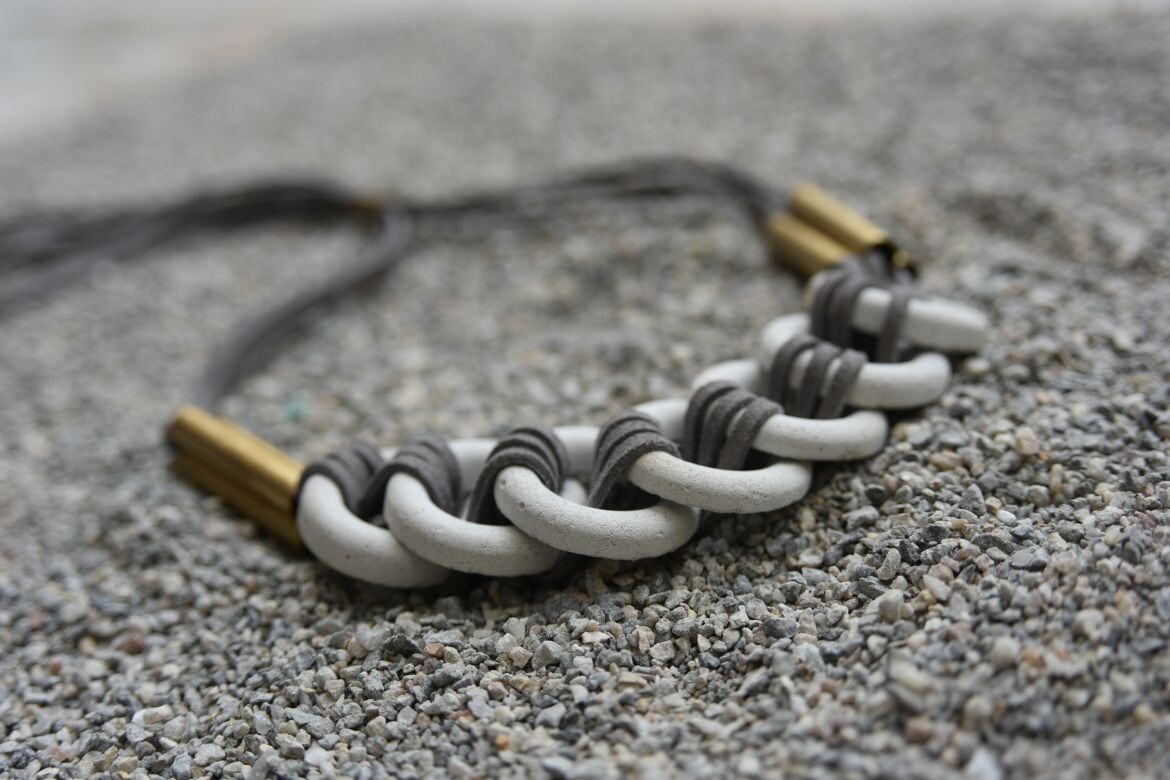 Minimal, timeless, comfortable – "understated luxury" – is how Sharma describes her design aesthetic. It's unsurprising to learn that she studied abroad (Domus Academy, Milan) and has travelled extensively, as these experiences influence her work.
What is more surprising is the fact she grew up in a small mountain town, a few hours outside New Delhi. With her father working in construction, Sharma was often around building sites and exposed to a gamut of materials and building lingo.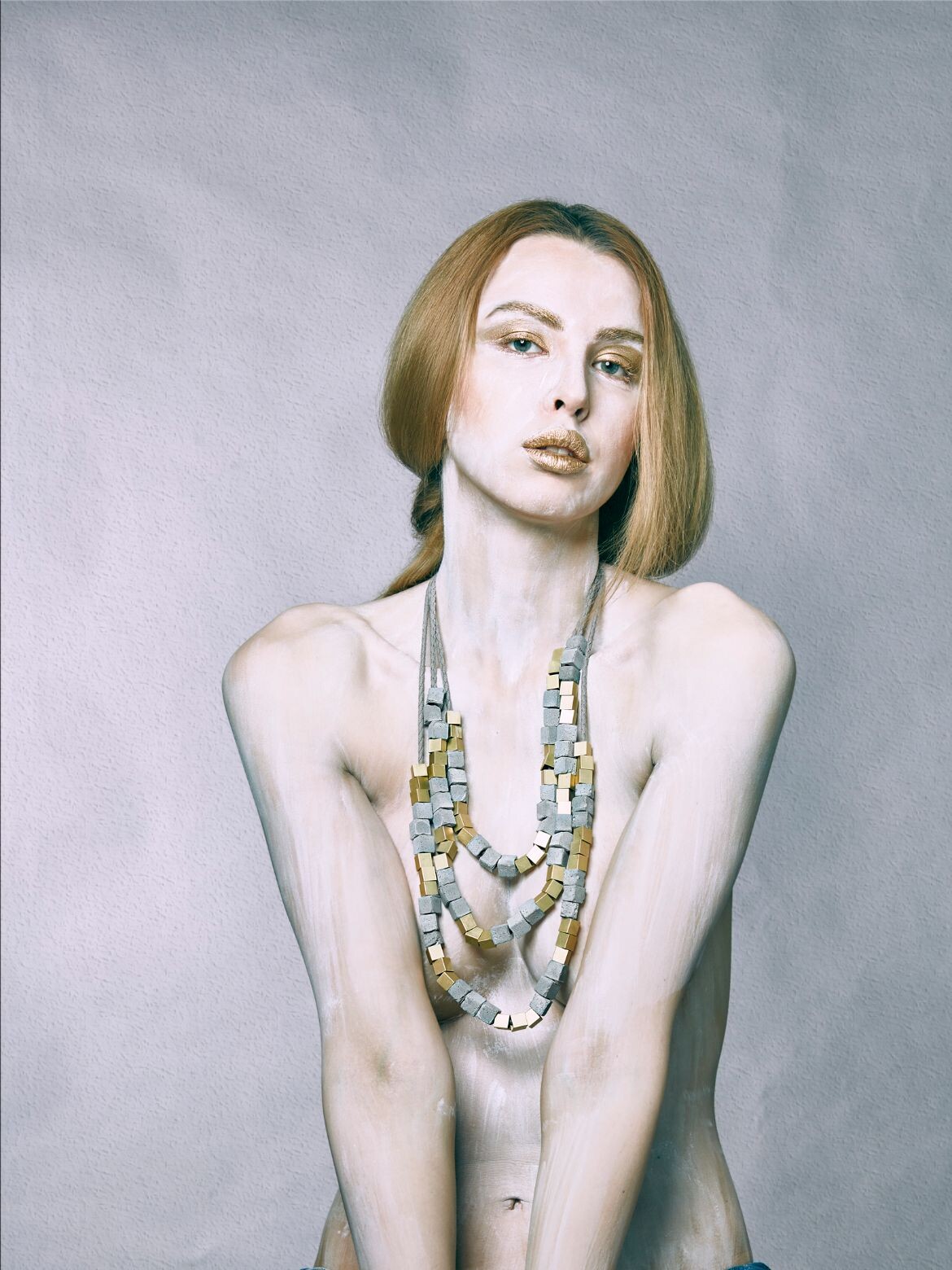 It was her childhood and connections to the mountains that inspired the recent renovation in Uttaranchal Hills, at the base of the Himalayas. Located in a small mountain village in the north of India, not dissimilar to her own hometown, Sharma took the classic notions of a mountain home (stone and teak) and brought her own interpretation.
While stone and timber are seen throughout, there is also a soft refinement. "I always try to create things that are timeless, but it has to be cosy and comfortable," she says.
Materials and craftsmanship are where this comes to life in Sharma's work. The designer's materials of choice exude a strong character on their own, but it's when they're mixed together and layered with colour and texture that the magic happens.
Sharma acknowledges that traditional Indian design is often centred on intense colour and patterns, while her approach is much more muted. Sharma's interiors portray Indianness through understated and natural materials, with depth added through neutral tones and texture.
In this way, each material is allowed to breathe. Subtle pattern is introduced by collaborating with local craftspeople – weavers, stonemasons, embroiderers, and metal and woodworkers. "I look for ways to modernise Indian craft, working with local artisans and finding opportunities to use their talent."
Whether working with concrete in a necklace, or embossing metal with a sari pattern for a table, Sharma – with her curious appetite and refined eye – is creating memorable design that respects Indian craft.
Aditi Sharma Design Studio
aditisharmadesignstudio.com
We think you might like to read about two of Aditi's projects, Mountain Cottage and New Delhi Apartment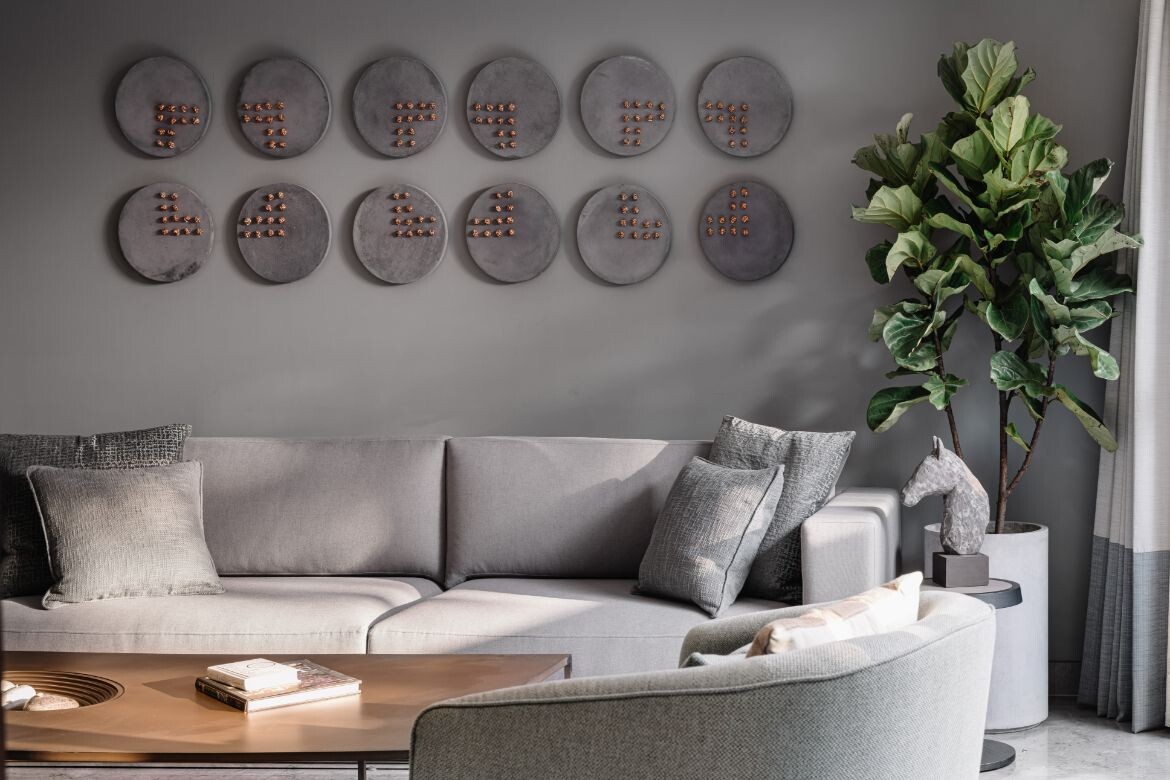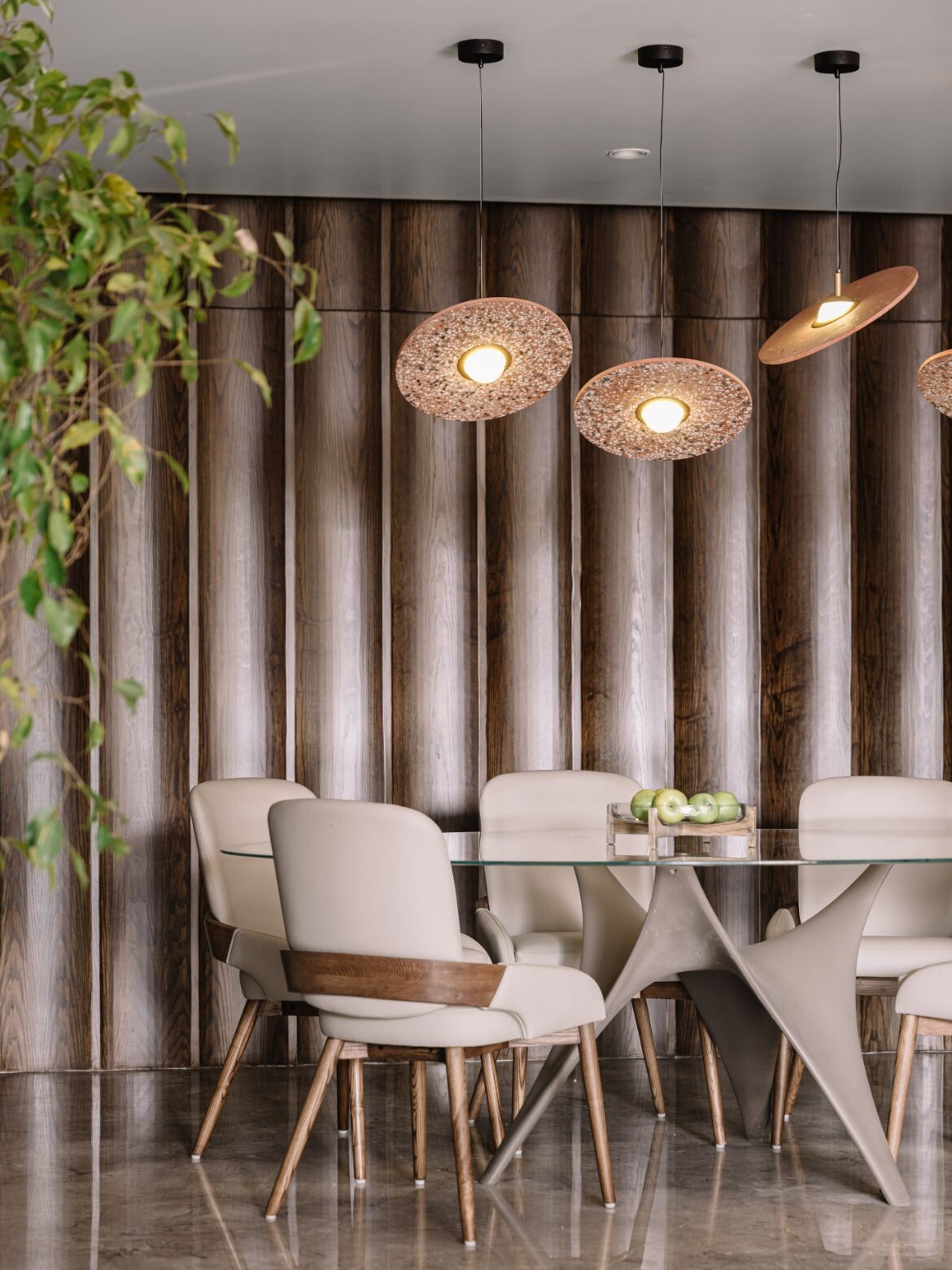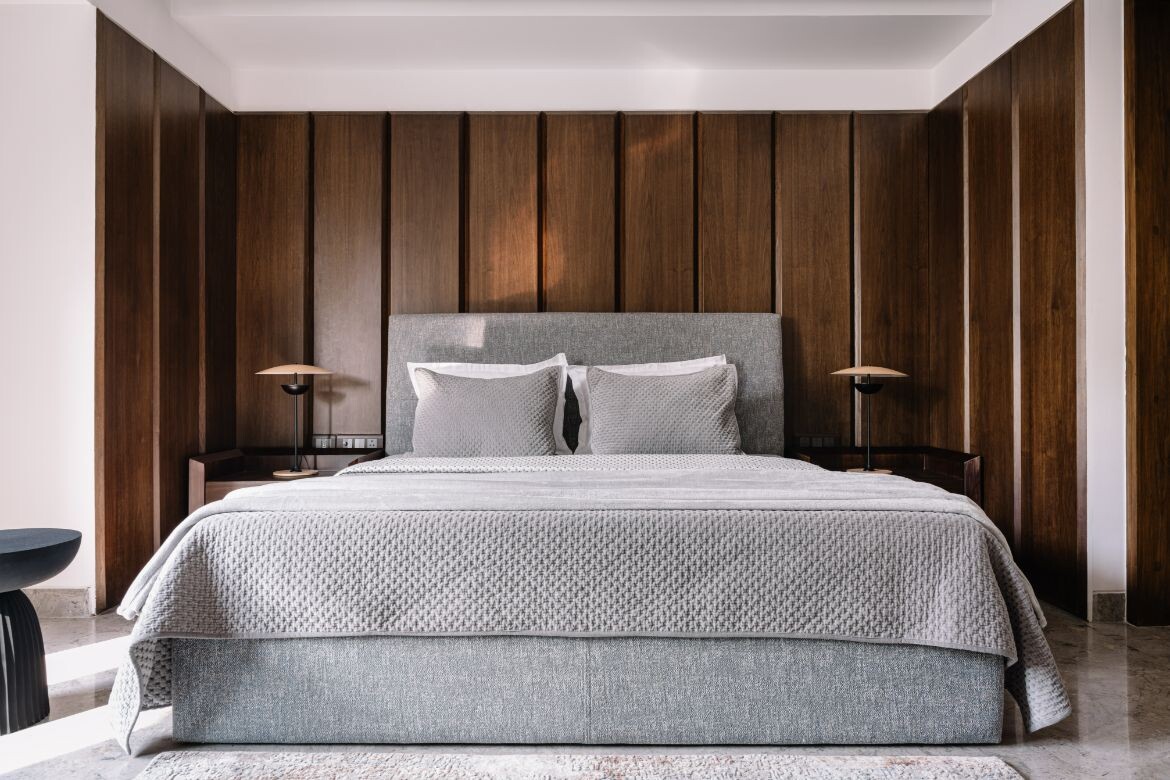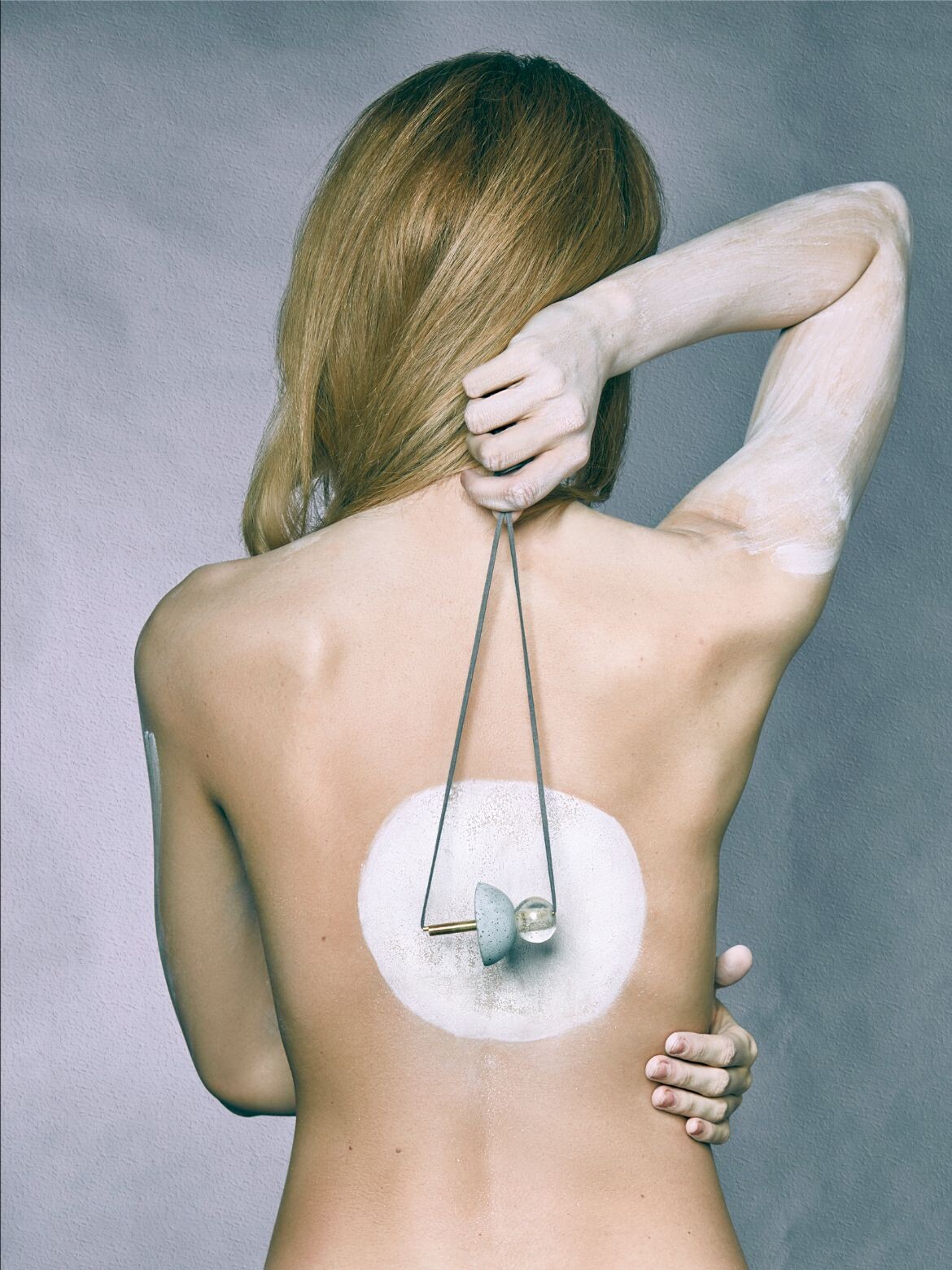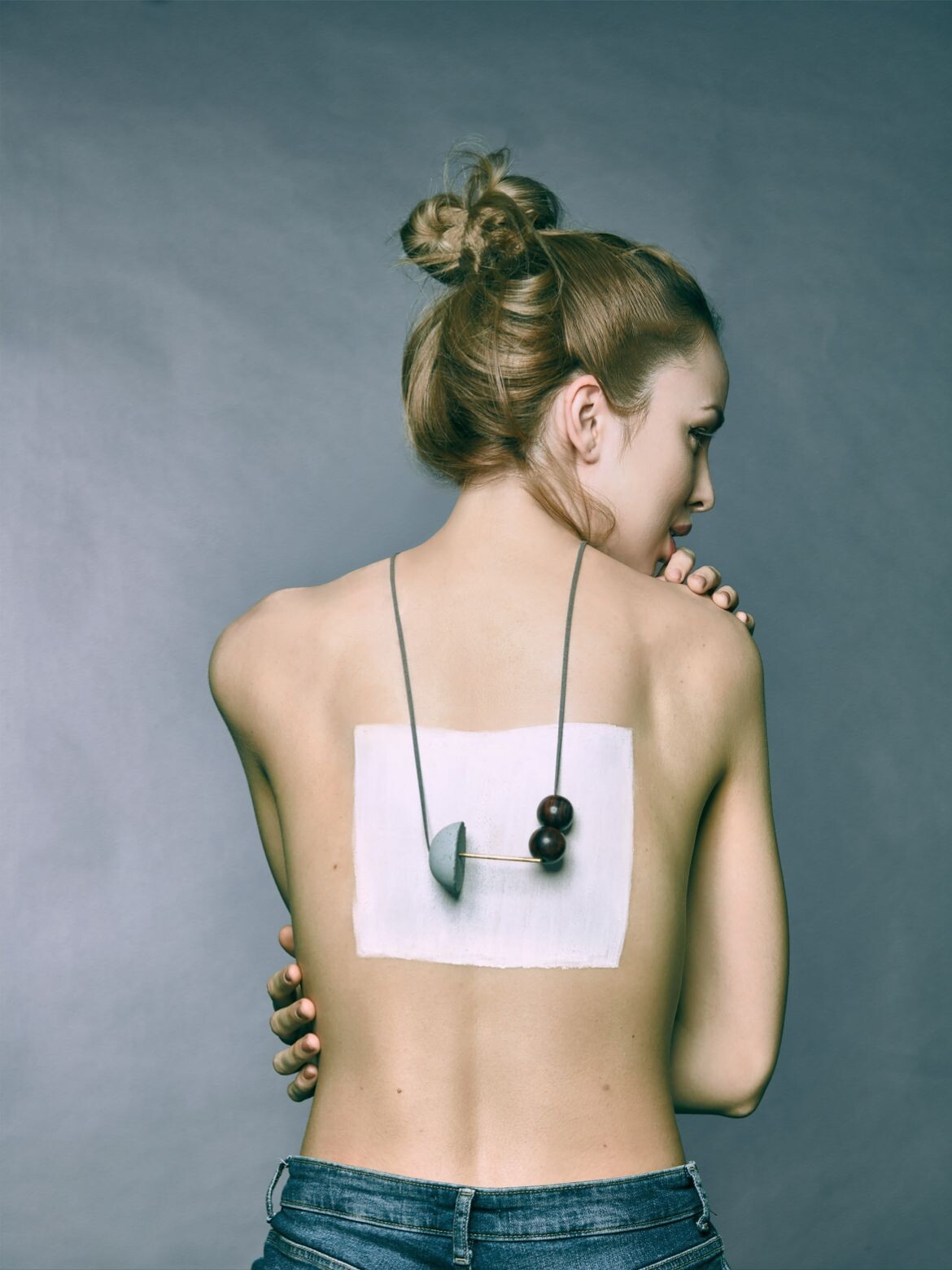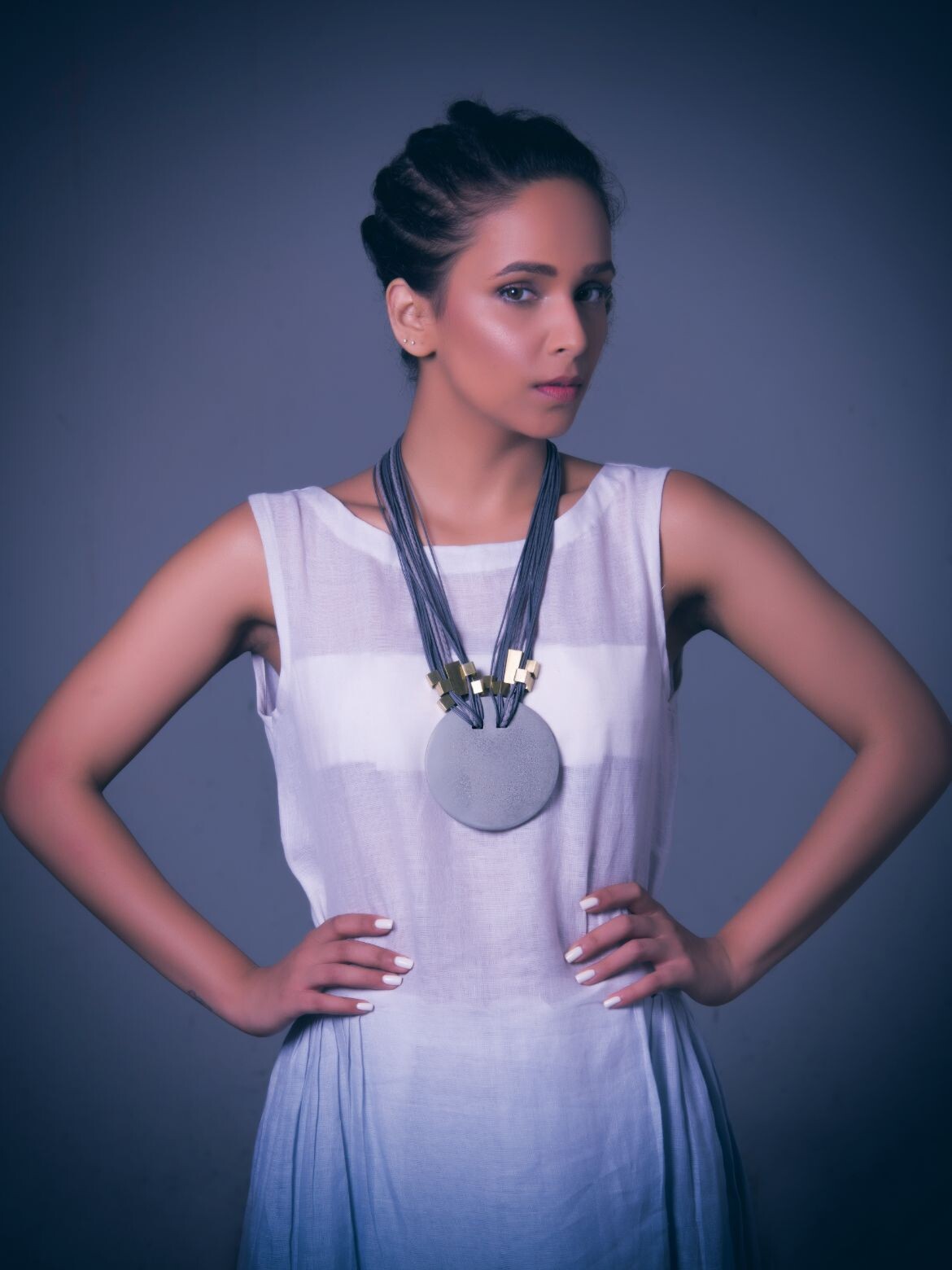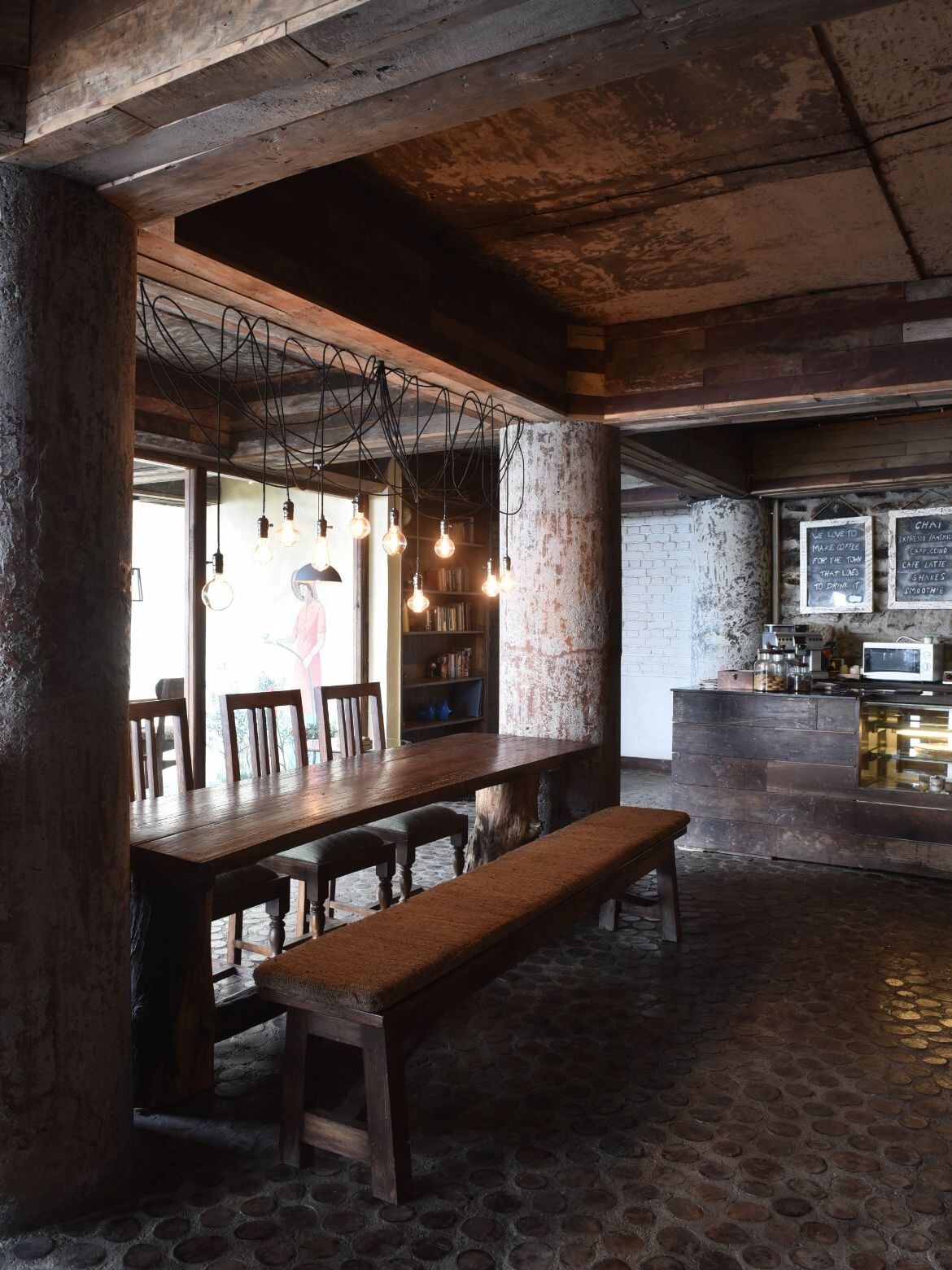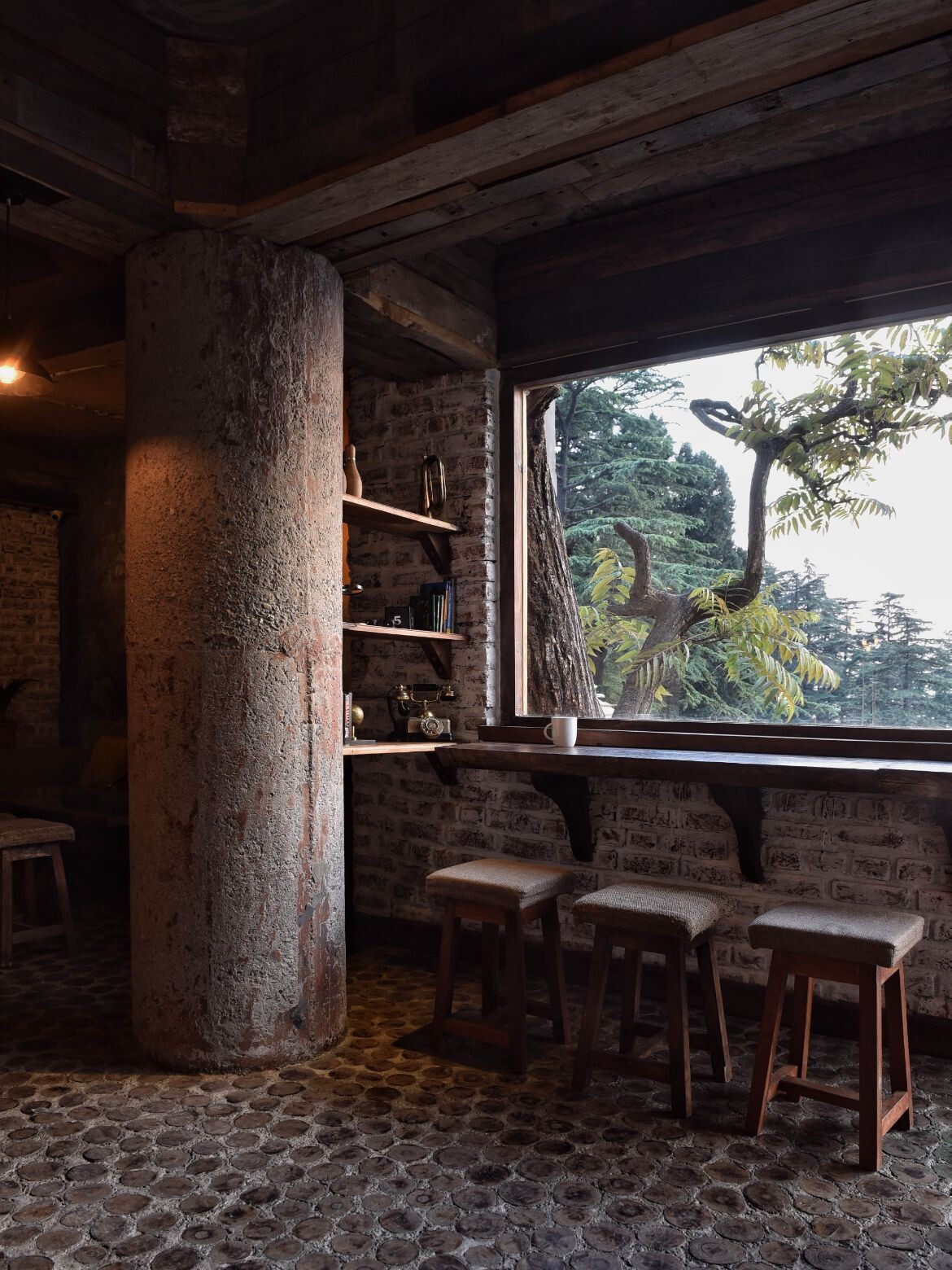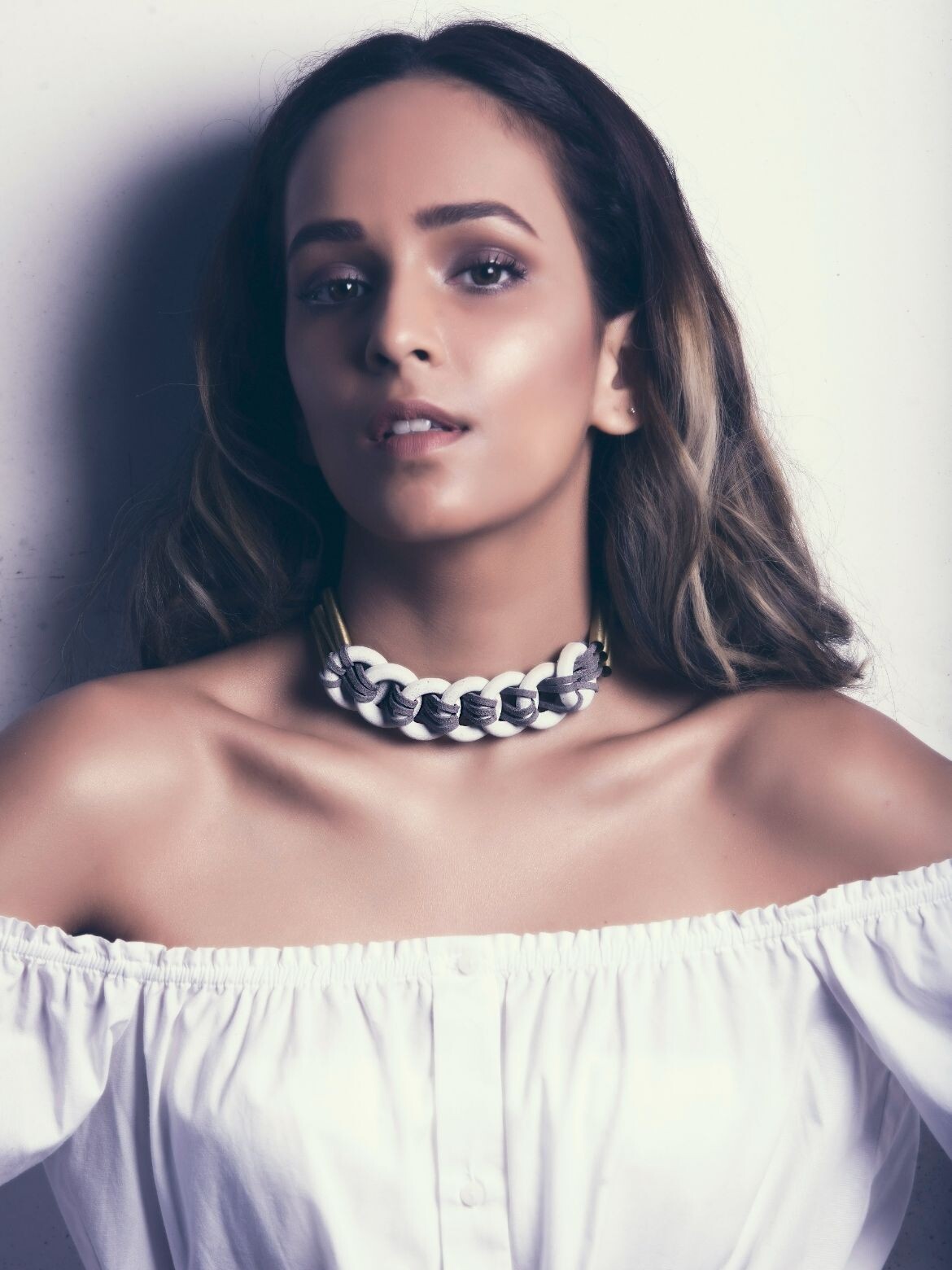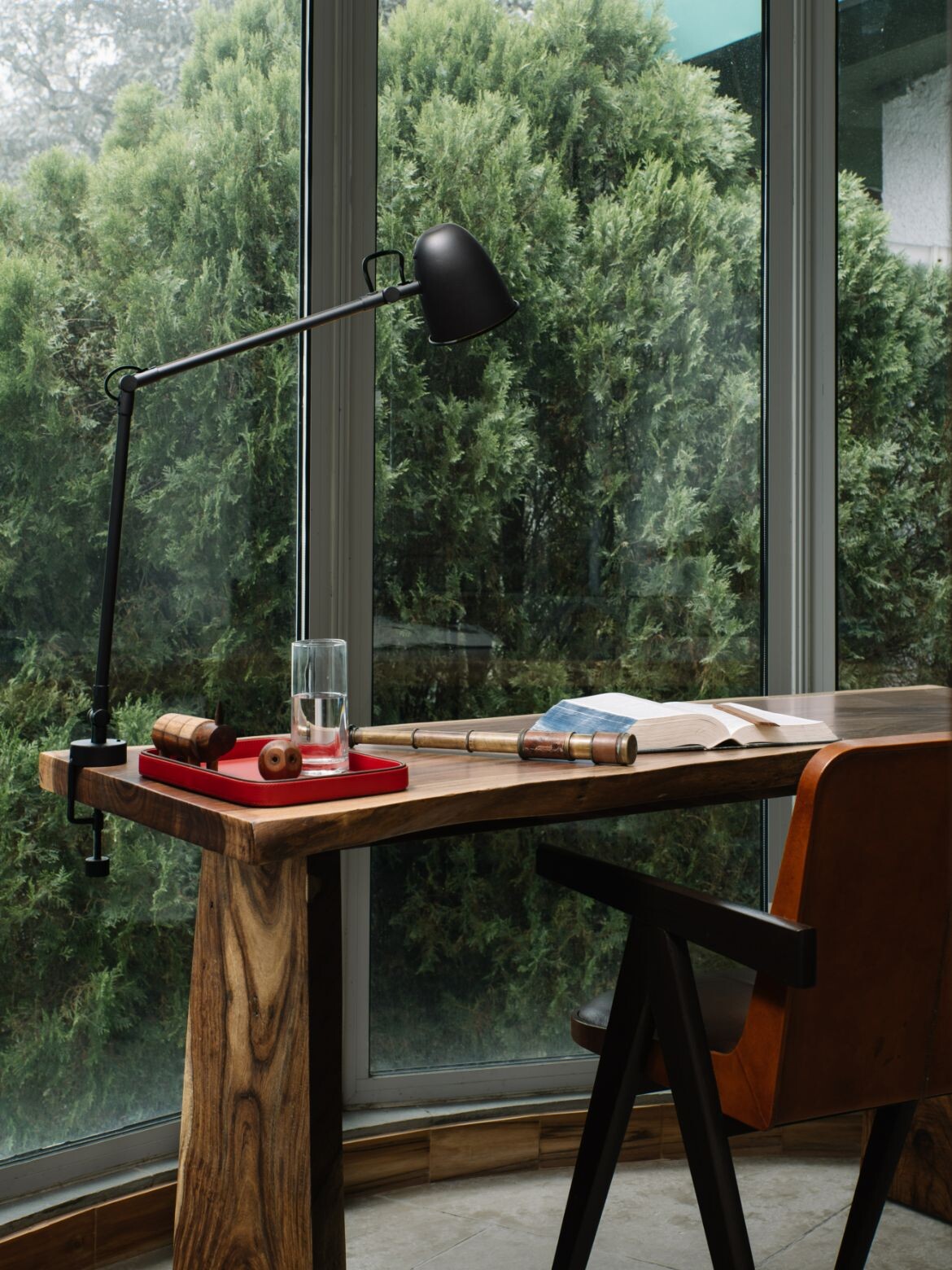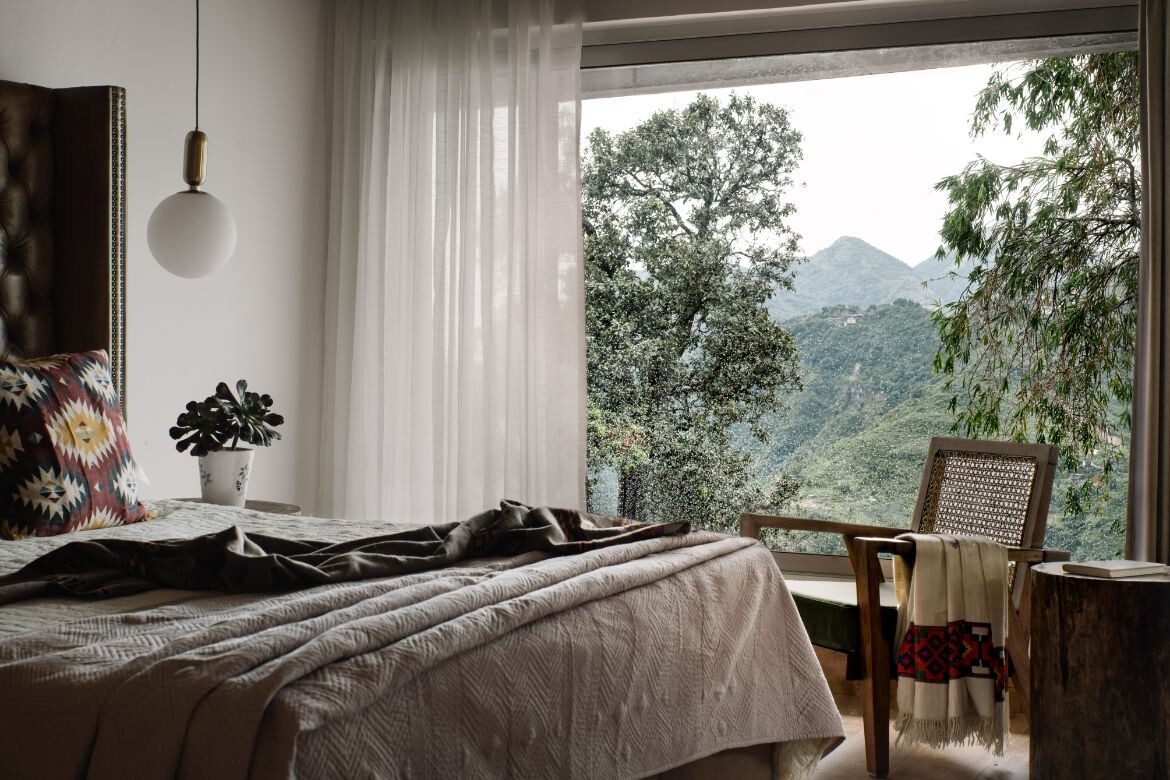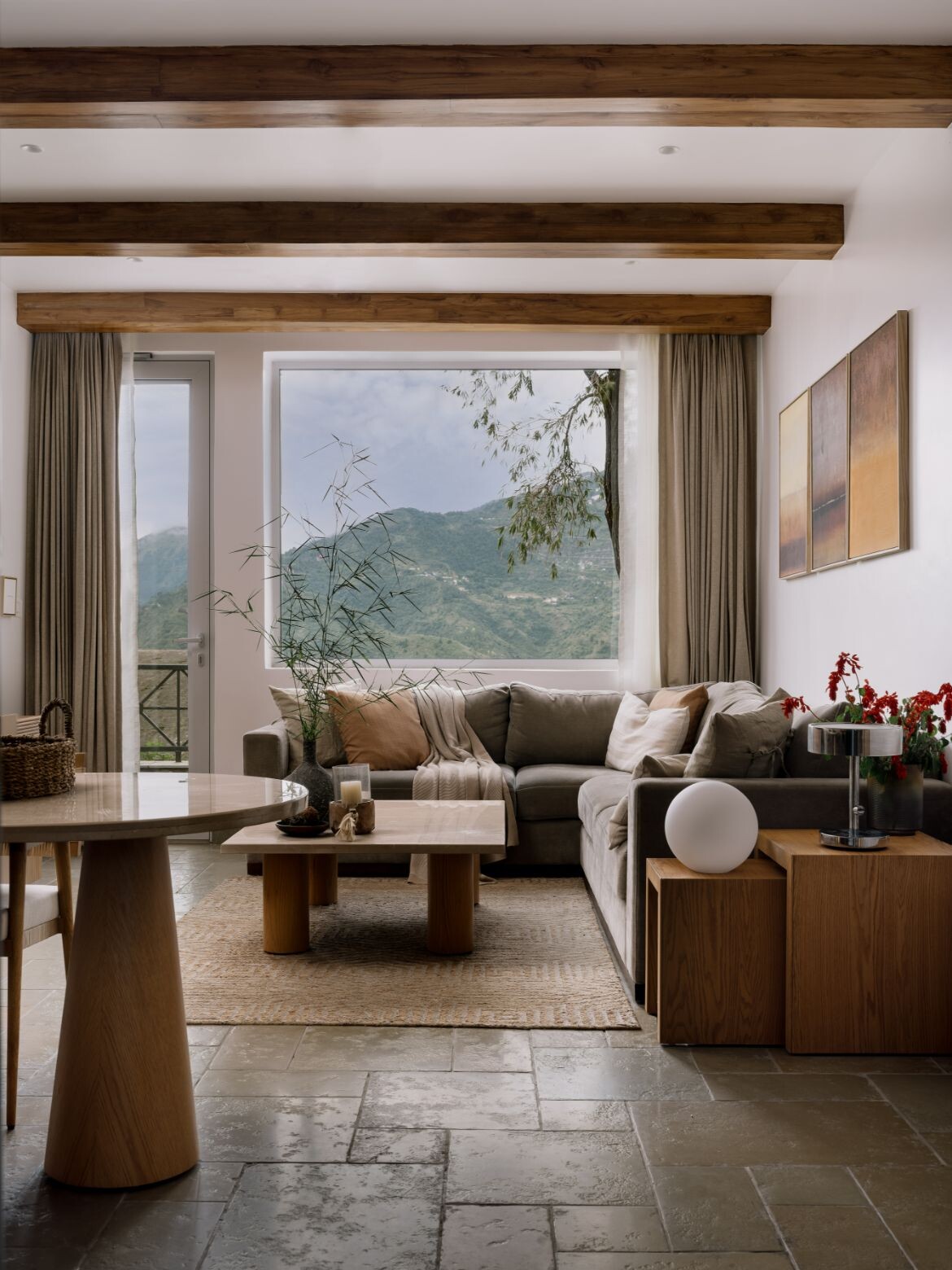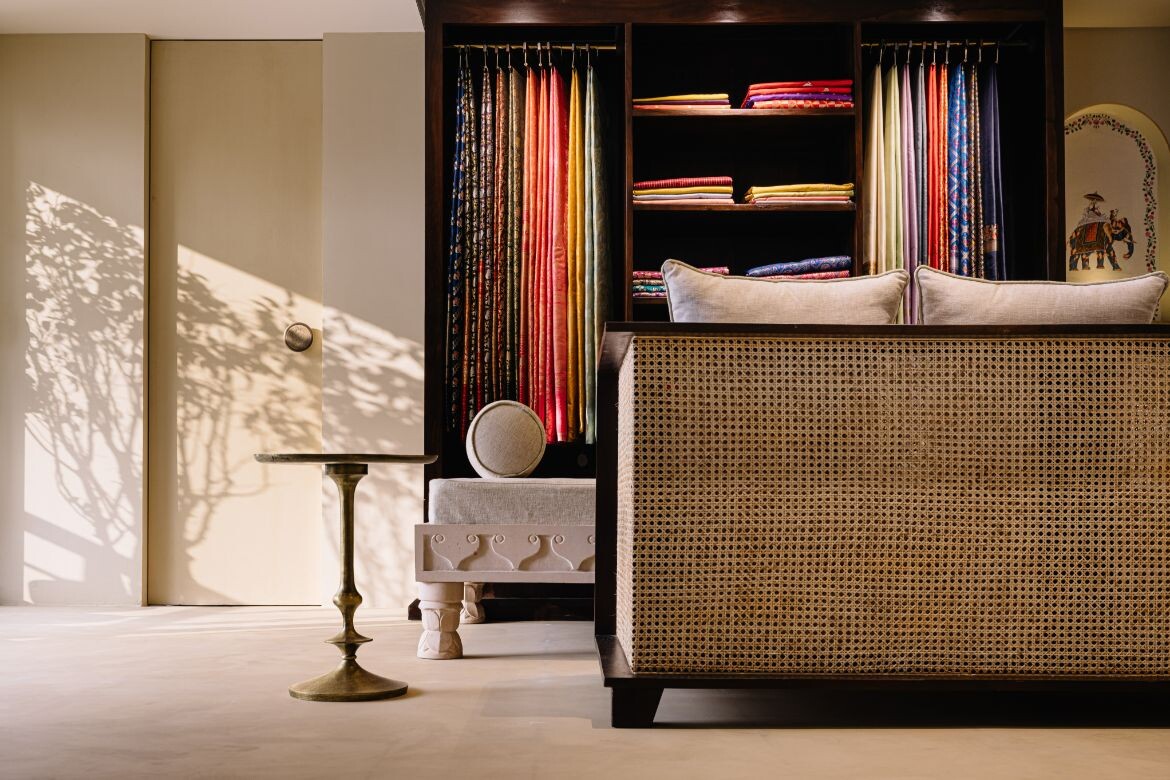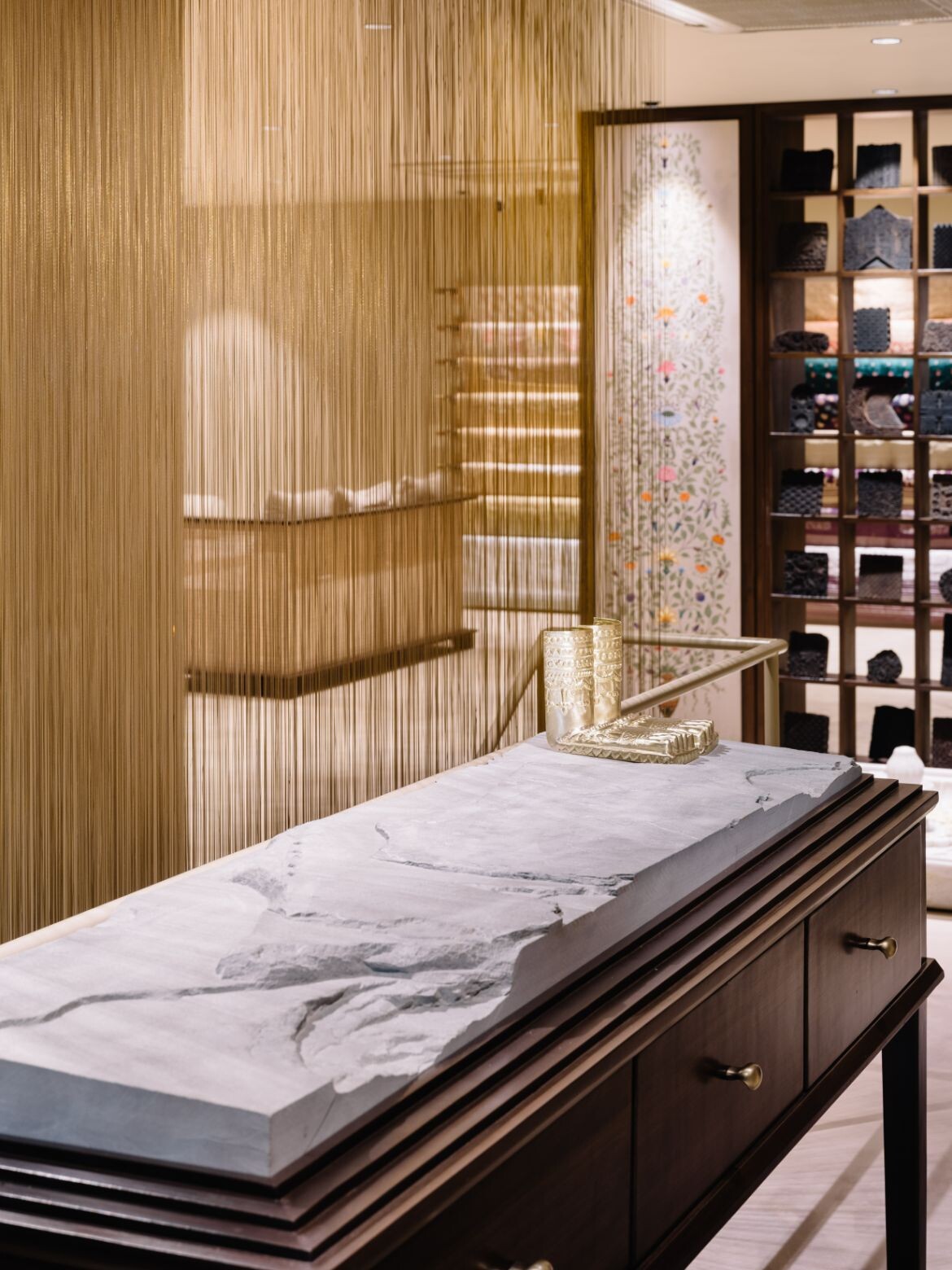 ---