Wanting to bring in the qualities of a boutique hotel, this 185-square-metre apartment in New Delhi is designed for client's that travel to the city frequently and wanted a place that was theirs when in town. Balancing the intimacy and quality of a hotel, this renovation offers the warmth and familiarity that only comes with a private residence.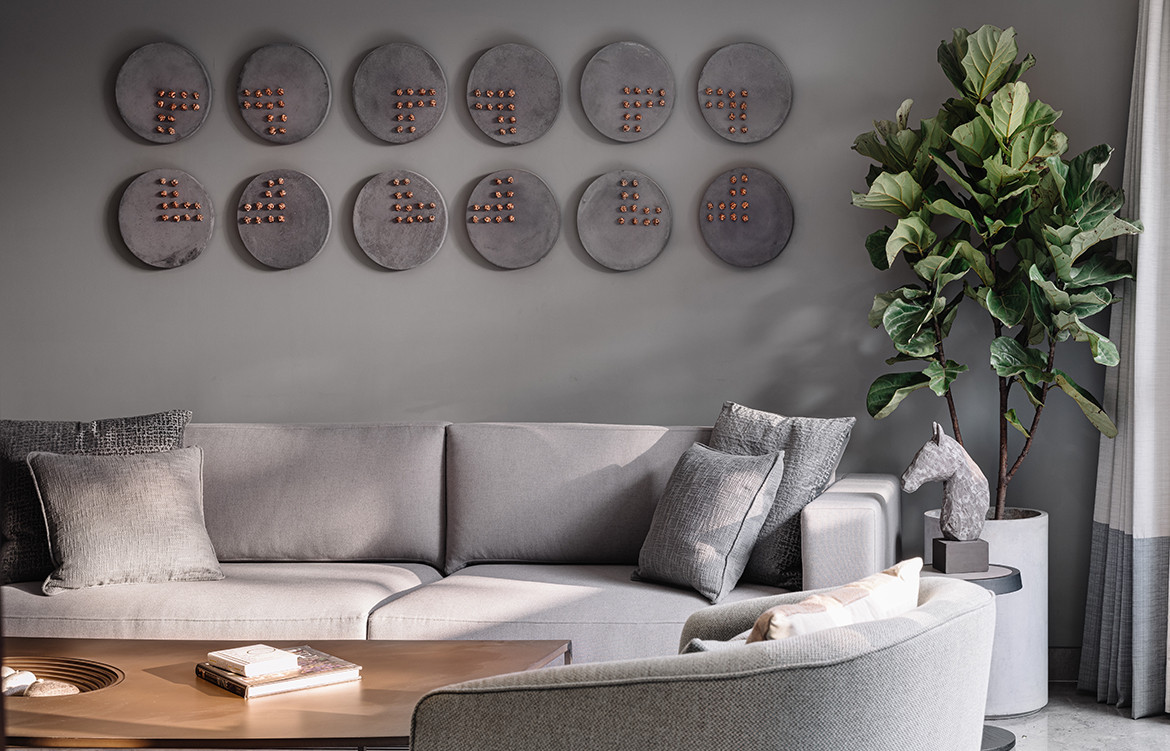 Offering personality and flair, each room has been individually themed, enveloping the 'guest' in its design. This was a response to the client's wanting to have a distinct experience each time they're in the home.
The colour palette is muted, but elements of intrigue have been brought in through the selection of high-end Italian furniture; and mix of furniture, paintings, plants and wall tiles. A uniform grey tone is enlivened with a coral accent in the living room, adding a gentle moment of joy, while concrete finishes and artwork bring a refined texture.
Natural yet luxurious touches can be seen in the inclusion of terrazzo lights, and a concrete table designed by Foster & Partners for Molteni&C – both of which are set against deeply concaved wooden panelling. Contrasting against the timber is a black rattan bar – an addition that alludes to the desire to have a hotel-like home.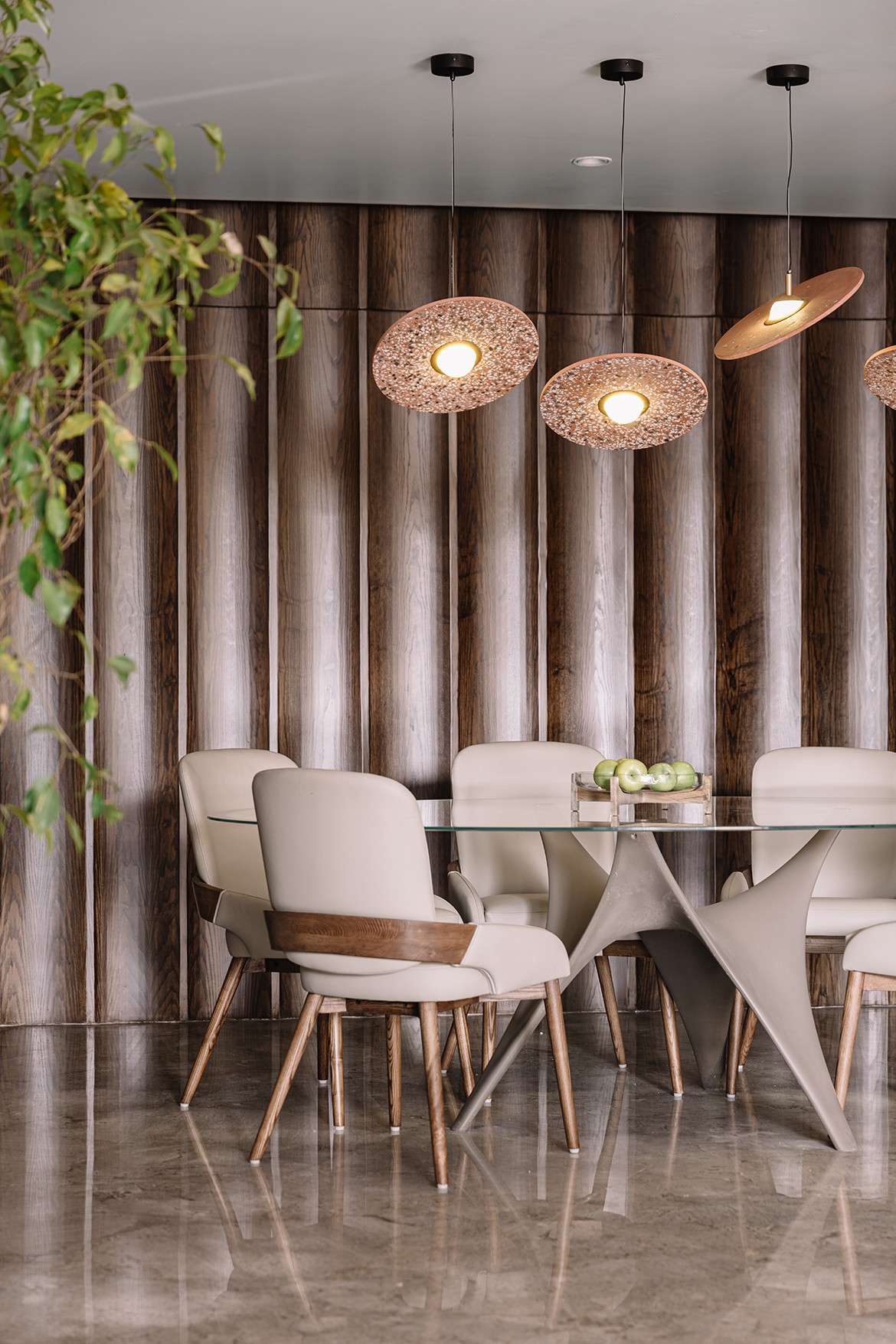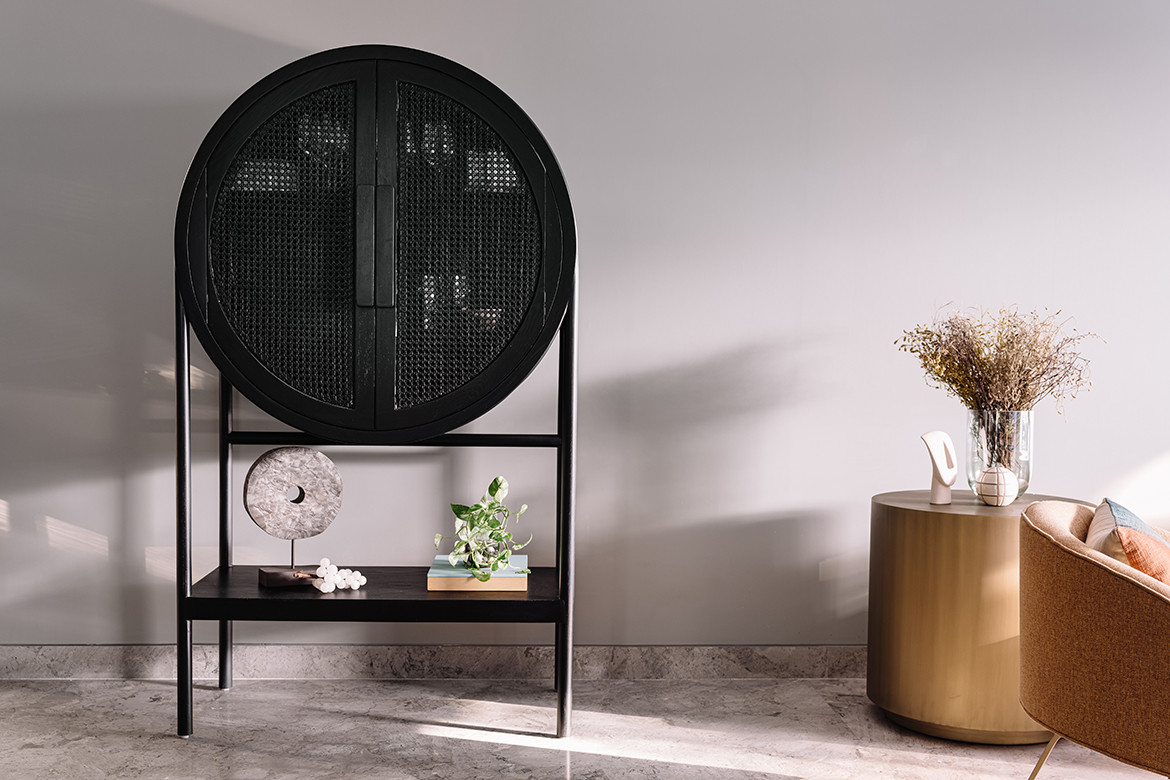 The two bedrooms have been designed to be different, yet both offering a sense of peacefulness and restraint. Natural timber is paired with white in the guest bedroom, with the organic edge of the bedhead softening the precision of the timber battens to the wardrobe. In the main room, a dramatic timber wall panel systems with deep grooves make a statement in a richer walnut finish, complemented by the simple elements within the room. These wall panels create a point of interest in the bedroom but also artistically conceal the doors to limit the visual clutter.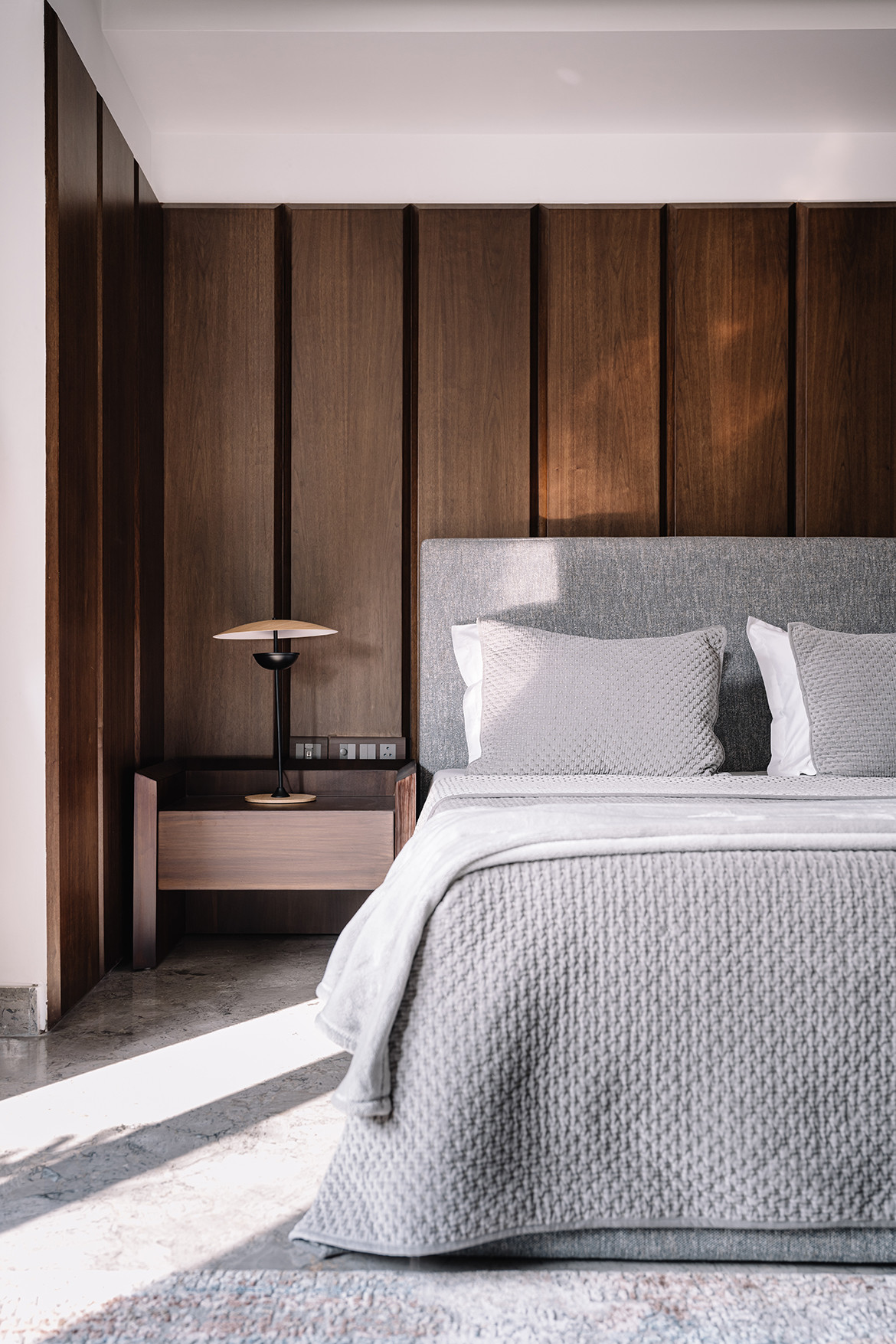 An area dedicated to work has been accommodated and offers a fresh alternative with light pine and white ambience to set the right tone for productivity.
This home is a showcase of elegant detailing, refined furniture and artistic expressions that make it feel as luxurious as a hotel and as comfortable as what a home should be.
Aditi Sharma Design Studio
Photography by Ishita Sitwala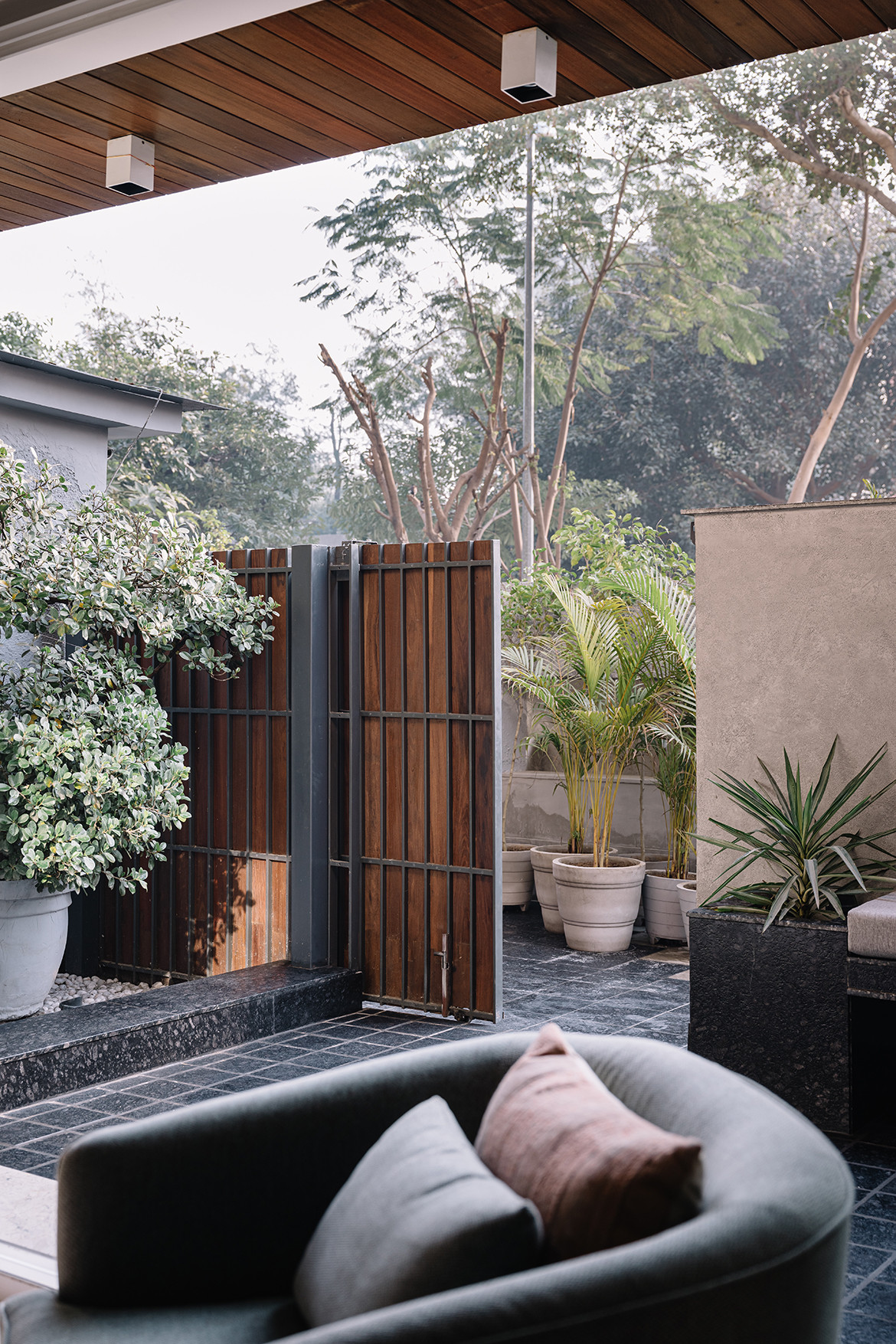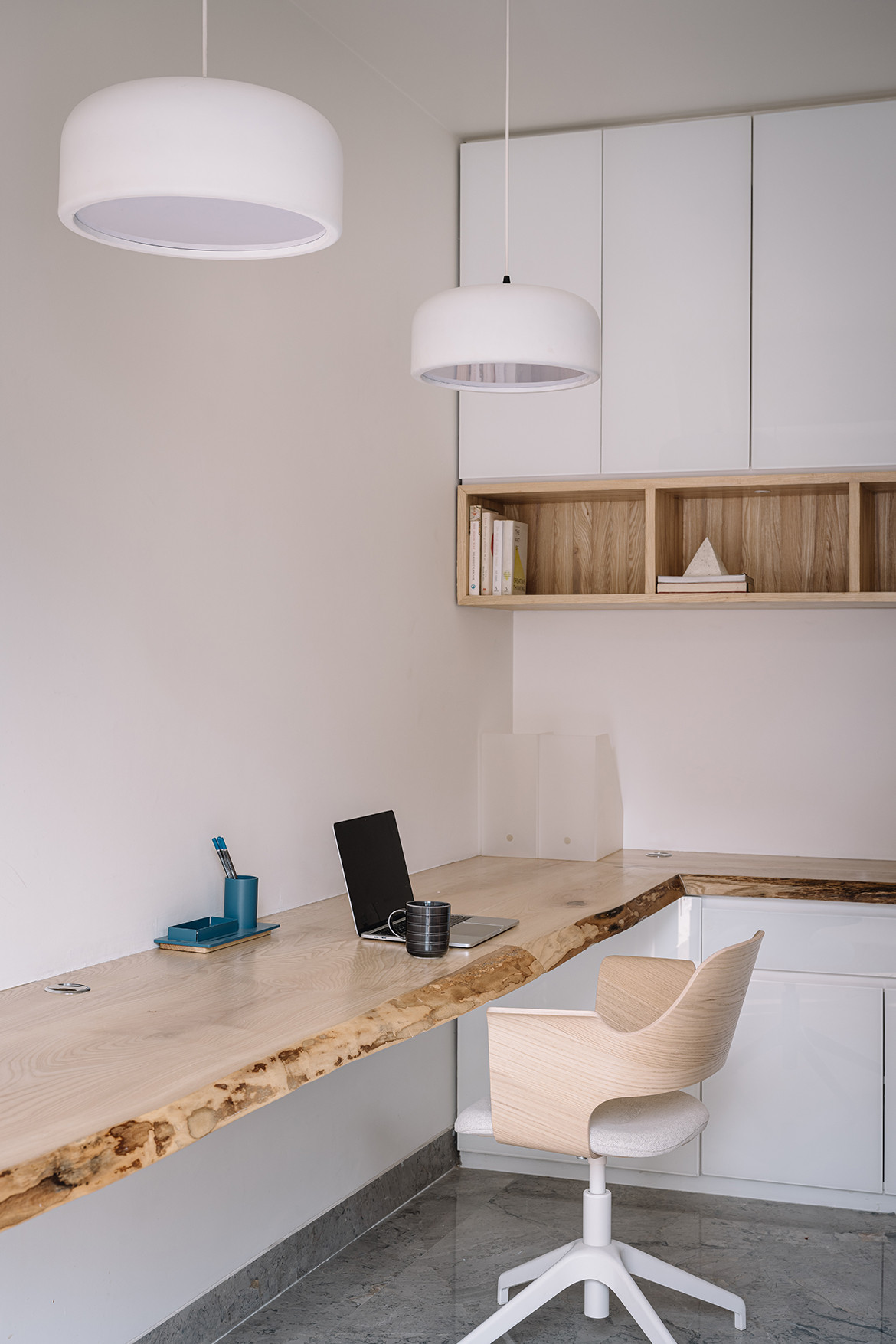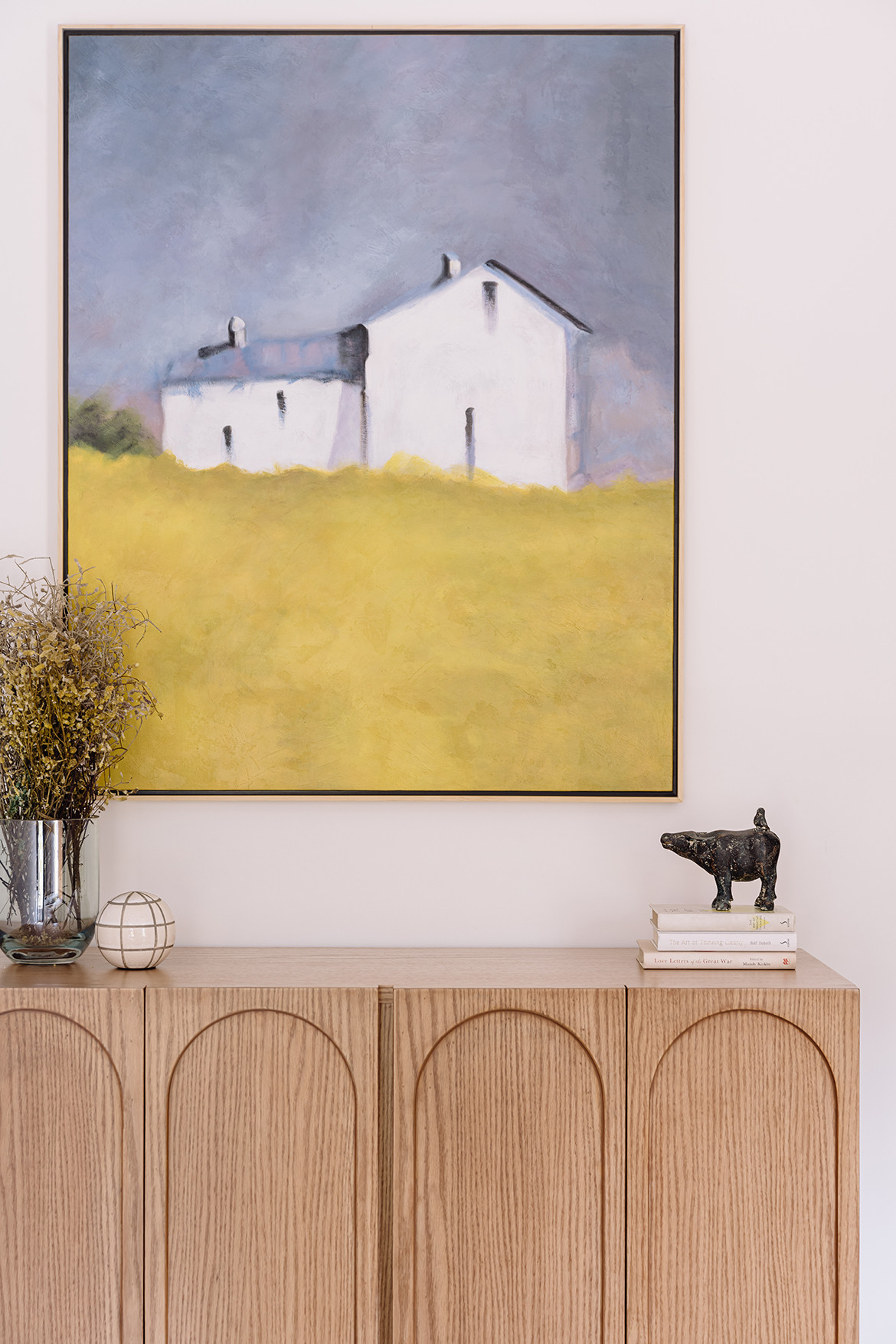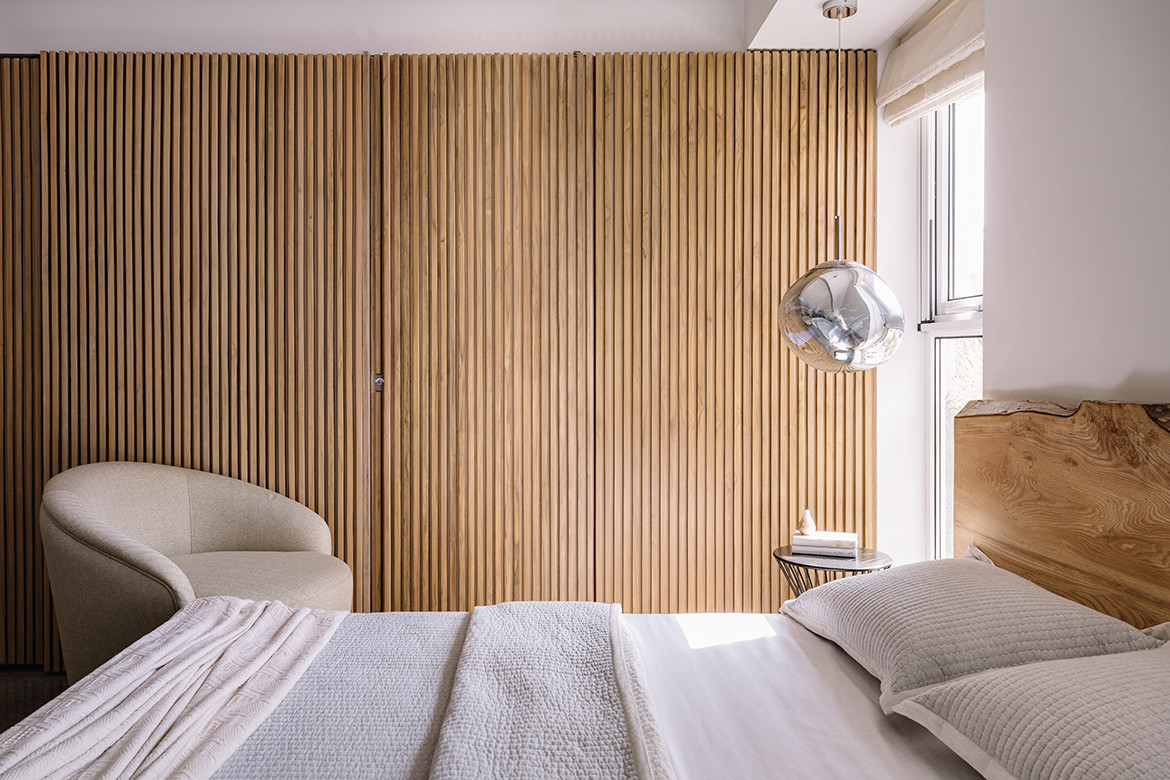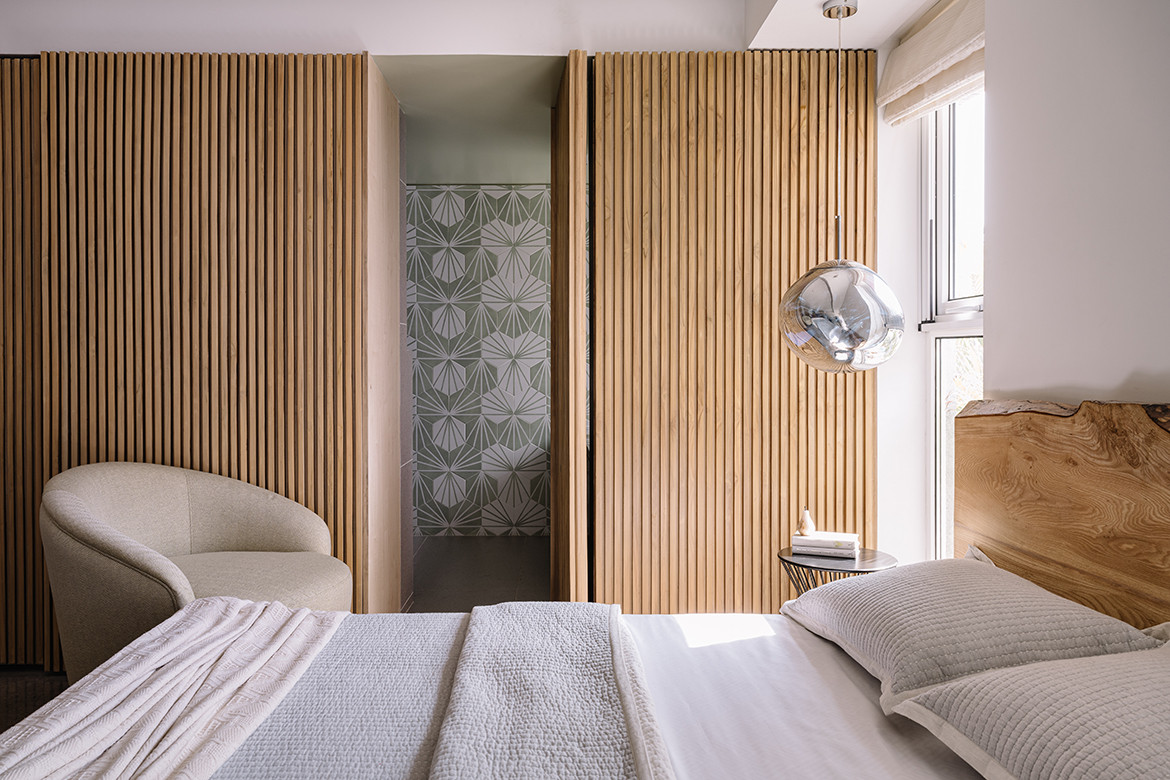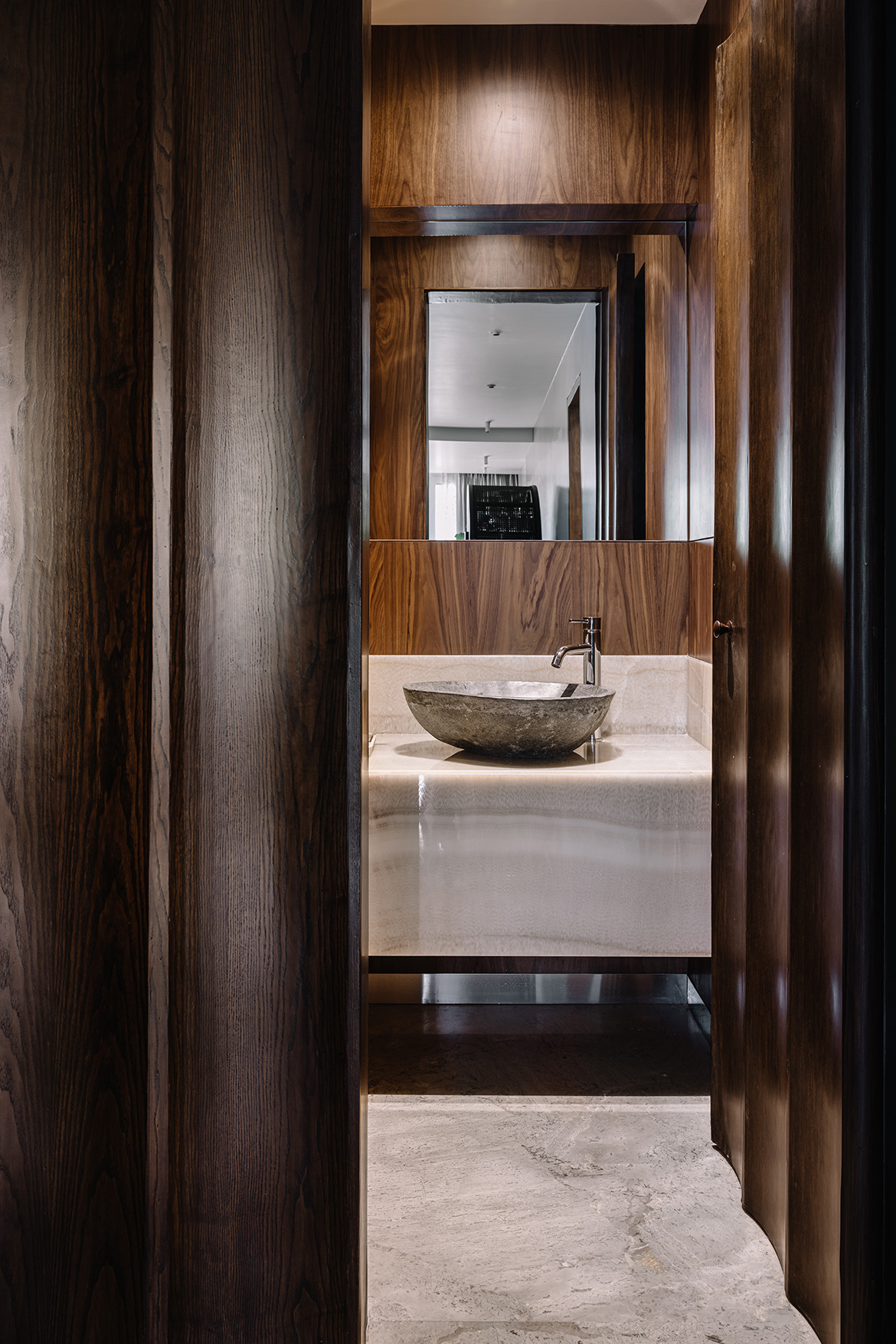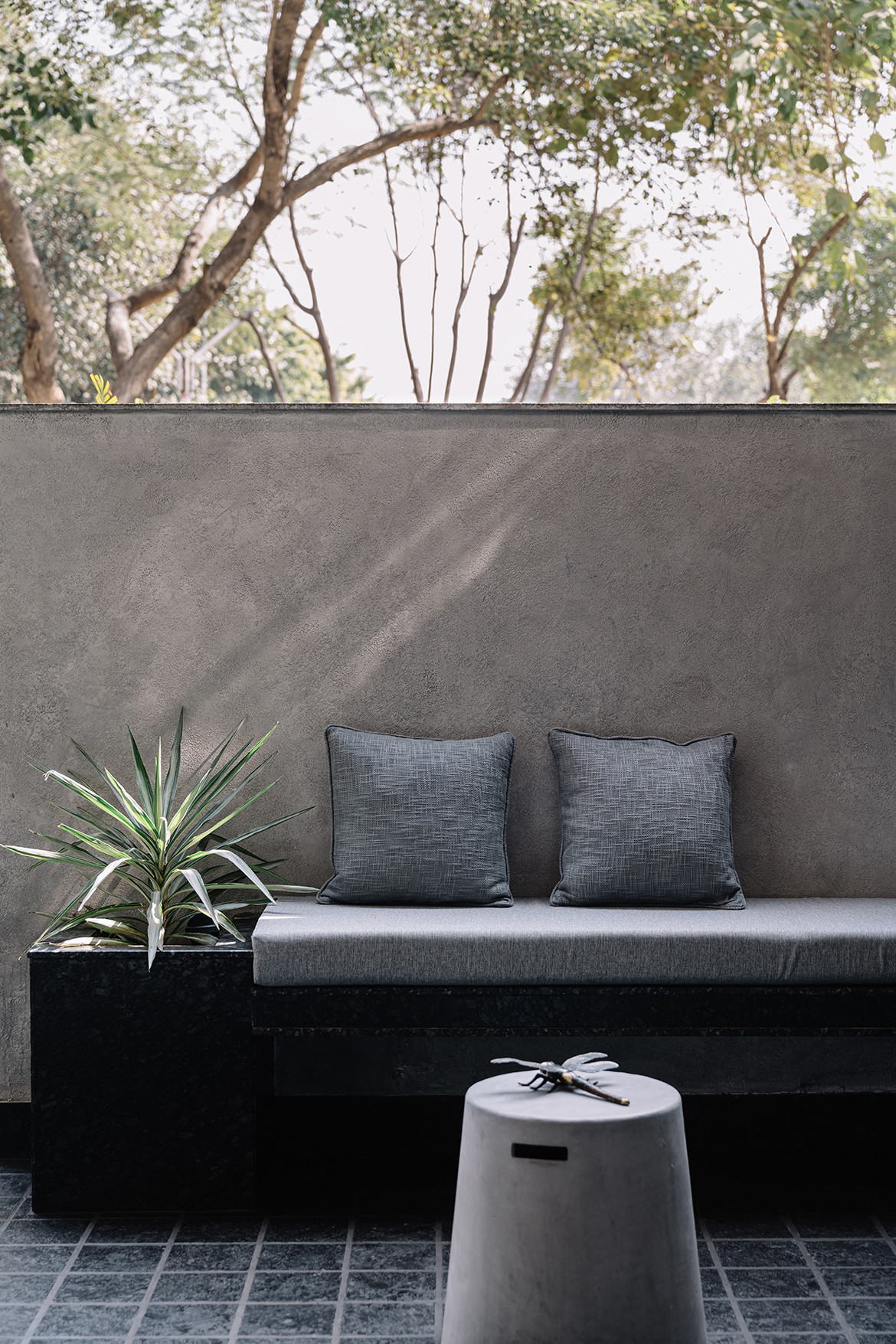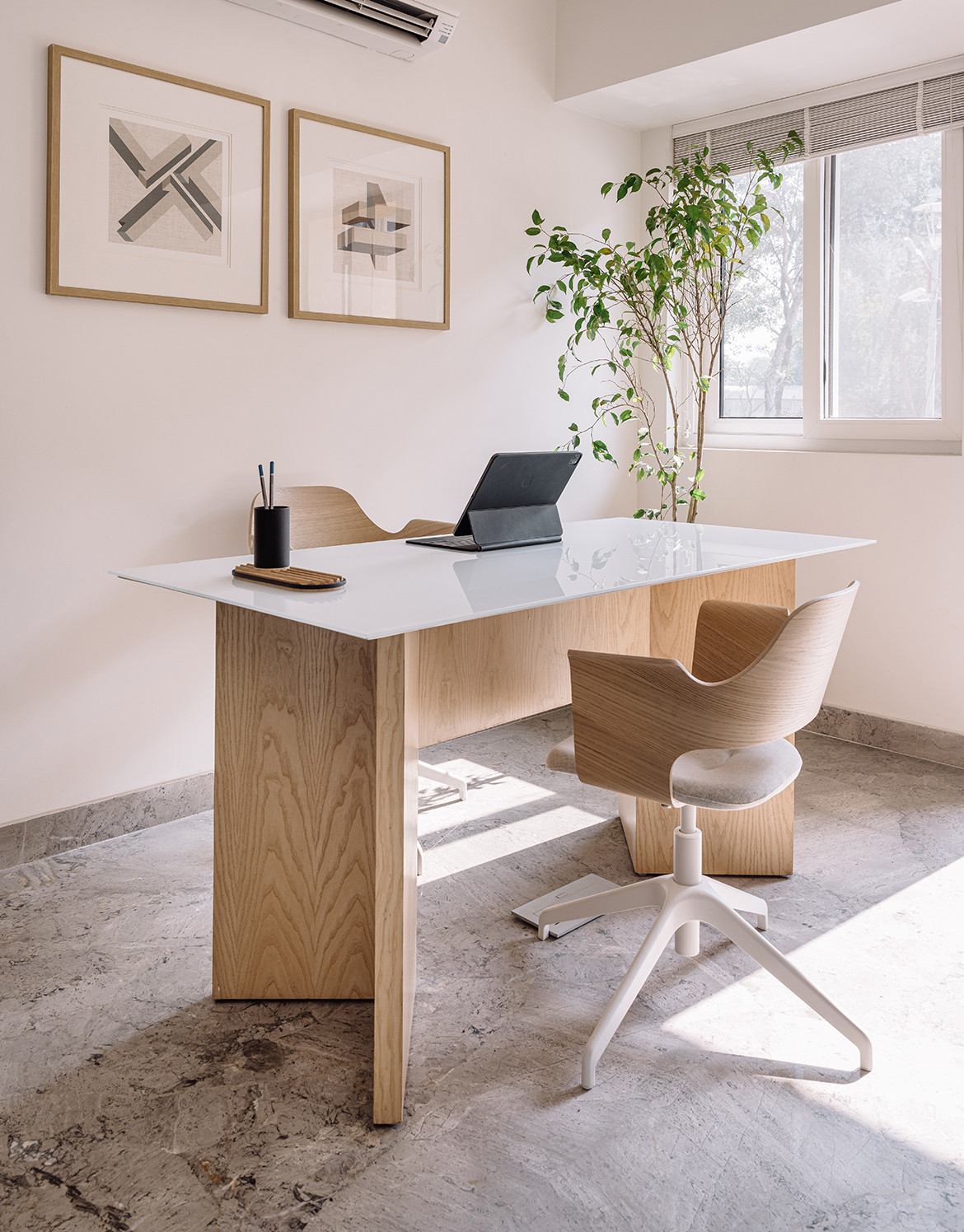 ---