At a time in which Australia had few truly multi-disciplinary design practices, Alan Synman, Charles Justin, and Michael Bialek – the S, J, and B behind the almighty SJB – sought an innovative way to diversify their offering. Coincidently, a gung-ho young interior designer with a desire to breach new frontiers was within their midst.
Fresh out of RMIT's Interior Design School, Andrew Parr had joined the acclaimed architectural practice in the late eighties as part of their budding team of in-house interior designers. "At the start, [SJB was] pretty much just architects doing commercial buildings and some houses," says Andrew.
Come 1994, after five years of designing office fitouts and residential interiors, SJB was ready for growth. "I wanted to forge the business into different directions such as hospitality," says Andrew. SJB Interiors was formed as a separate entity and set out to realise its own vision with the support of Alan, Charles, and Michael behind it – and Andrew at its helm. Absolutely this move broadened a potential client base, but it also allowed SJB Interiors to develop its own distinct style, separate yet connected to SJB.
"Our focus was to create moods and atmospheres within architecturally designed spaces, to make them feel comfortable in their environment, whether it was a corporate office or hotel, a restaurant or a high-end residence," says Andrew. "We were about observing how people enjoy spaces, and designing in response."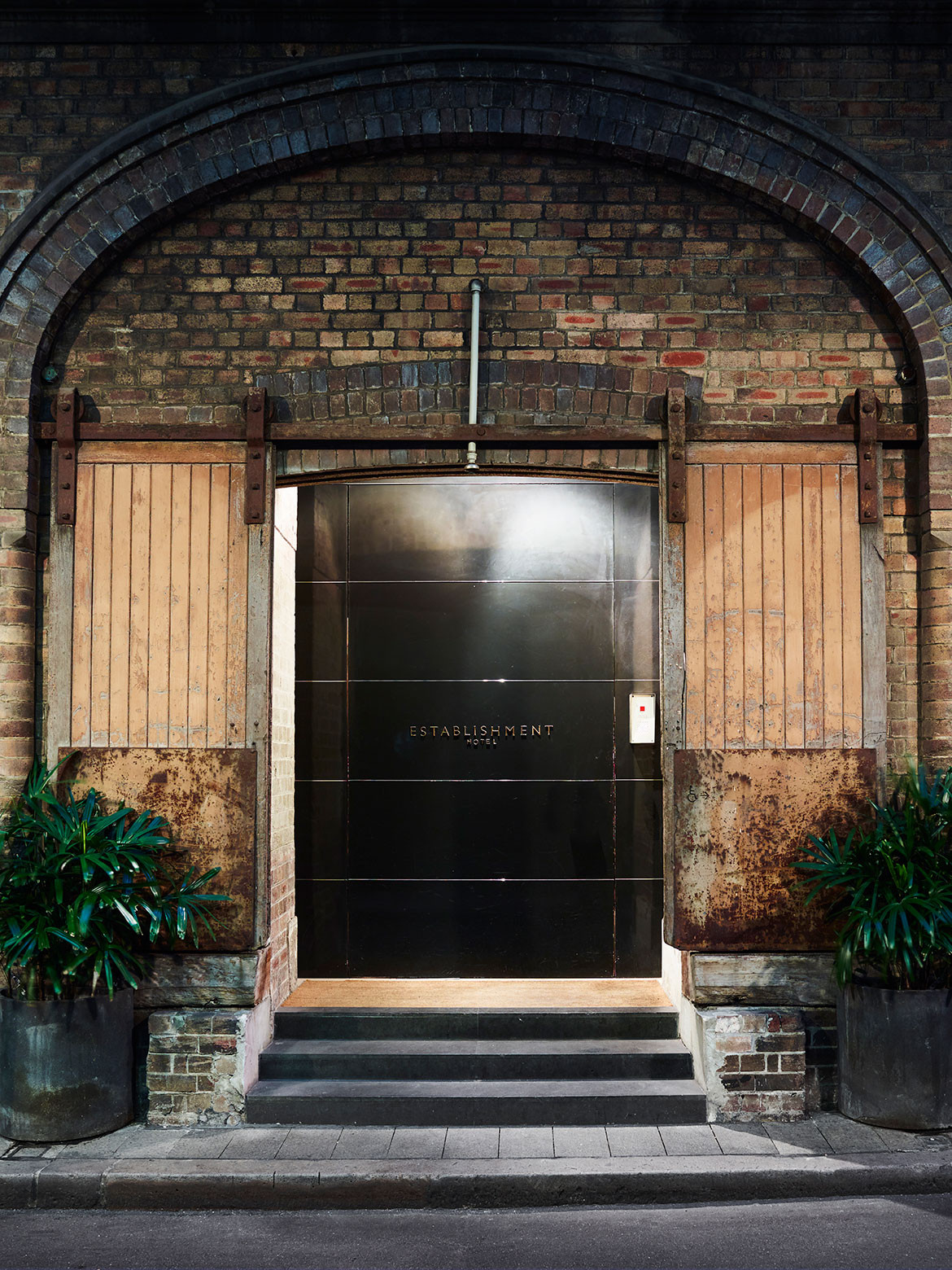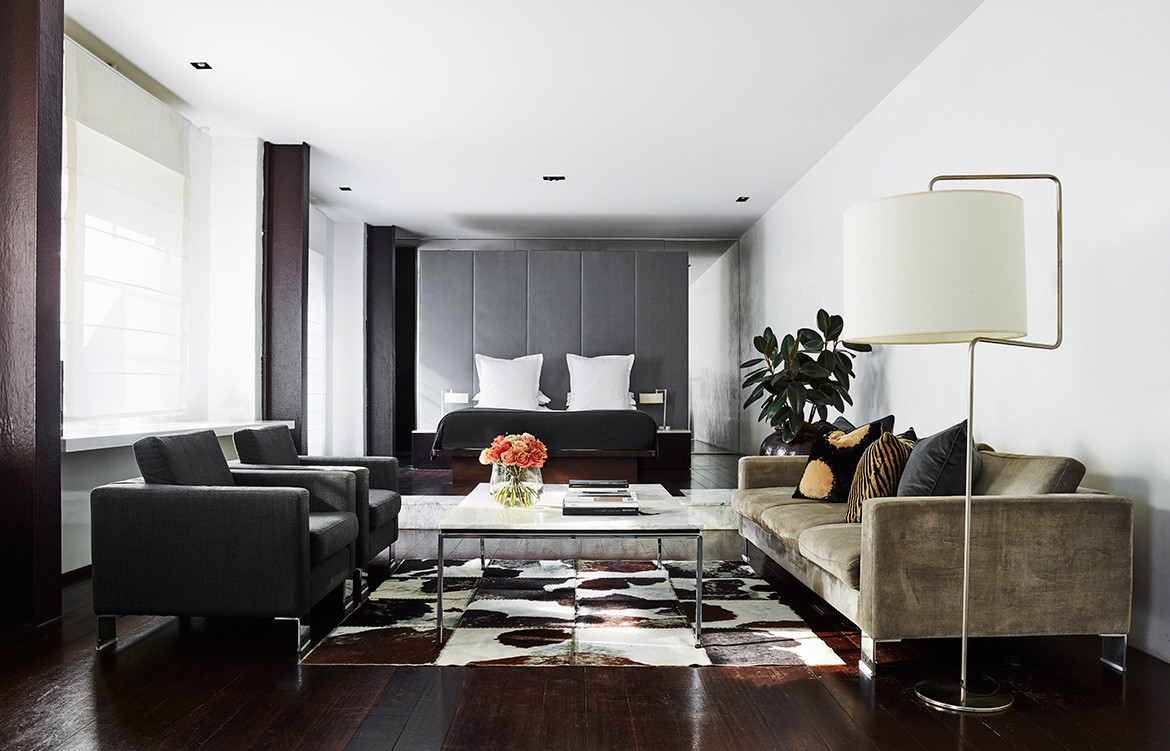 The Establishment Hotel, Sydney
Early on, SJB Interiors stayed close to home, carrying out the contemporary, edgy office fitouts for Arnold Bloch Leibler and Grey Advertising in Melbourne. Soon enough, its big break into the hospitality sphere came thanks to Melbourne's Crown Casino – the development of which, as Andrew recalls, practically kept Melbourne's design industry afloat in the wake of economic recession. "I think that everyone will say that [the Crown Casino] made most of the big companies, including us, survive over that period – because otherwise it was destitute."
Just as work on the Crown was wrapping up in time for its 1997 grand opening, fortuitous timing saw Sydney begin to gear itself up to host the 2000 Summer Olympics. It was all go from there. "From the late nineties, we started doing work in Sydney, and that was a big change," remembers Andrew, "that really forged us on to doing a lot of hospitality work." It was a period of exponential growth. Projects such as MG Garage, Middle Bar, and the Establishment Hotel became iconic additions to the cultural fabric of Sydney, and equally momentous projects in SJB Interiors' body of work.
These days, SJB Interiors is strong team of 24, including Andrew and co-directors Ljiljana Gazevic and Leo Terrando. Still close to its roots, the team collaborates from time to time with its big brother, SJB Architects – most recently on the refurbishment of Melbourne's iconic Royce Hotel. Meanwhile, across borders, its long-standing relationship with Adina Hotels, along with a budding partnership with Hyatt Hotels, sees them continue to create fresh moods and atmospheres for destinations throughout Australia and Europe.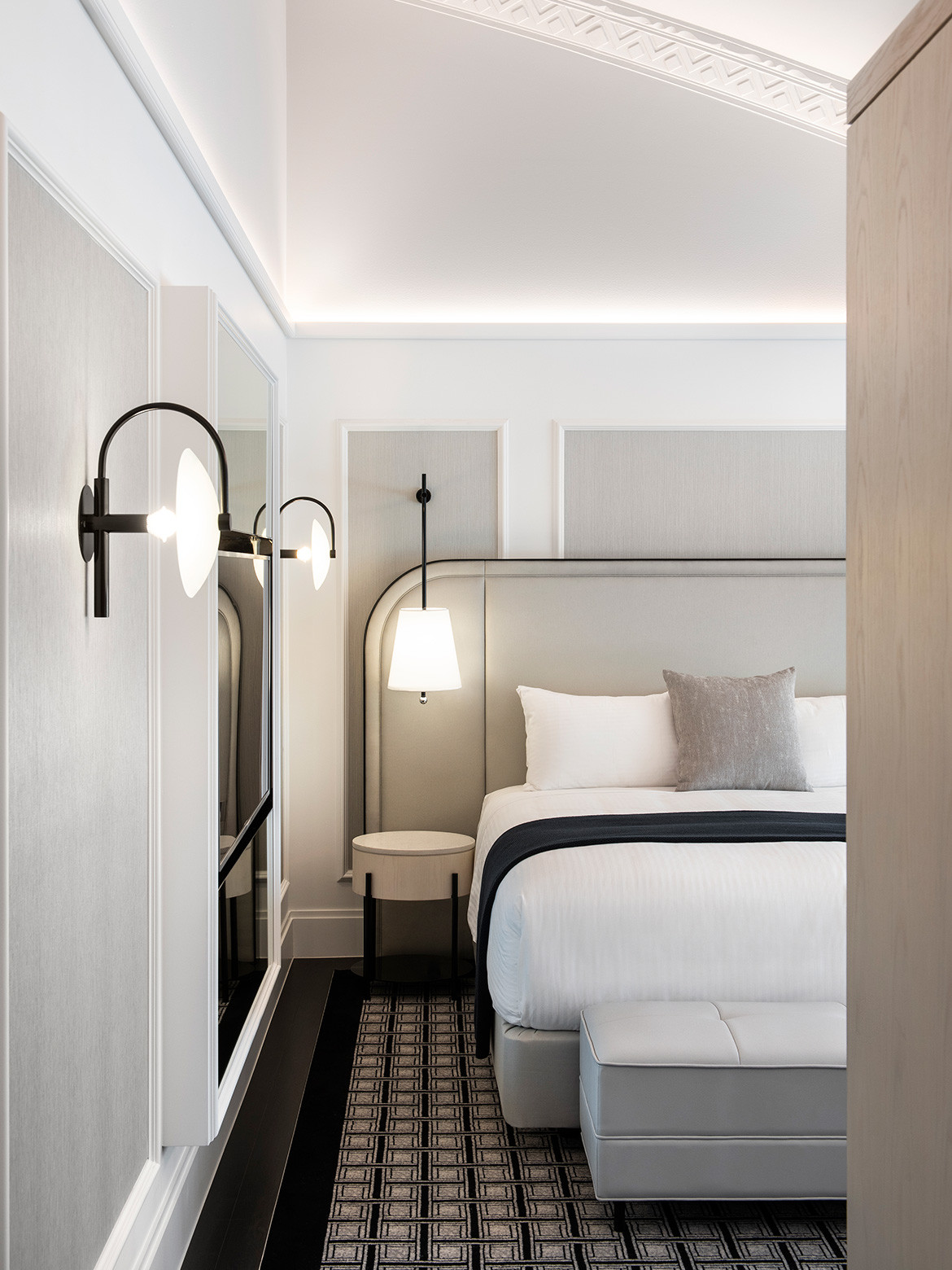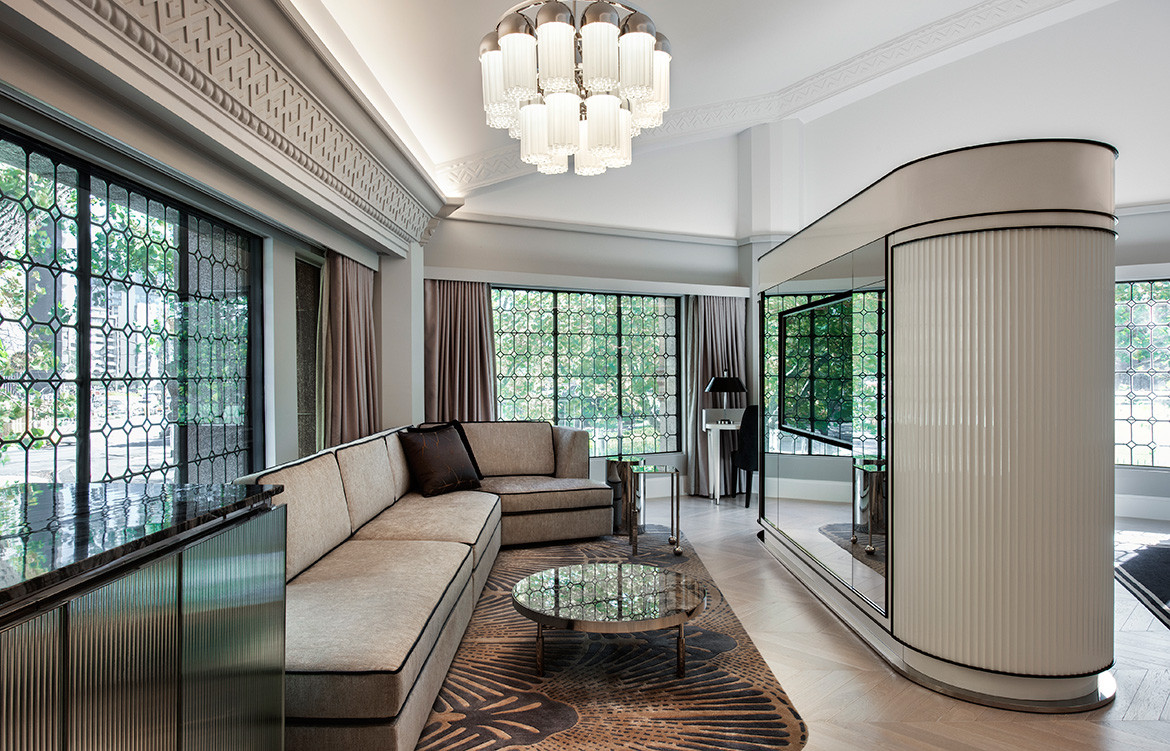 The Royce Hotel, Melbourne
As a mentor for the next generation of SJB Interiors' designers, Andrew preaches two textbook childhood lessons: look, listen, and learn; and who, what, when, how, and why. This advice grounds and guides the work of SJB Interiors, prioritising essence and atmosphere over aesthetics to produce places and spaces that stand the test of time. "A great interior has to work hard on many levels. It needs to be on brief, and function impeccably. And it must be above fashion, so it won't be ripped out in a few years' time. A great interior is enduring and memorable," says Andrew.
In the 25 years since its inception, SJB Interiors has certainly proven itself enduring and memorable. It has pushed through economic downtowns, set industry benchmarks, won awards, and been behind the design of countless iconic places to eat, play, work, and stay – locally, nationally, and internationally. As for Andrew, experiencing – and surviving – the booms and busts of both industries and observing the cyclical nature of trends has matured him. Even so, Andrew's passion, curiosity and pioneering spirit are as present as ever, continually a driving force for SJB Interiors – indeed a force to be reckoned with.
SJB Interiors
sjb.com.au
Portrait by Marnie Hawson
We think you might also like this episode of Dialling In With… Tristan Wong of SJB
Tags: Alan Synman, Andrew Parr, Charles Justin, Design Hunter Profile, Hospitality Design, Marnie Hawson, Michael Bialek, Nicole England, SJB, SJB Interiors, Vicki Wilson
---