Integral to architecture and design is capturing the finished project through the lens and the expert eye of the photographer. In a new series, The Photographers, we present those whose professional life involves photographing all manner of commercial and residential architecture and design.
The men and women profiled belong to the Image Makers Association of Australia, an organisation that has partnered with the 2023 INDE.Awards in two new categories this year, The Photographer – Commercial and The Photographer – Residential.
We explore what makes each of these photographers tick, how they began their careers and why they chose to pursue architecture and design as their subject, as well as finding out a little more about them and their craft.
Today we profile Anne Stroud.
How did you come to photography?
Anne Stroud: My curiosity for photography led me to purchase an old film Pentax camera at a garage sale which opened a Pandora's box for me. I used to carry this camera with me everywhere, I always thought of it as a hobby and the thought of being a professional never entered my mind.
How do you see the role of the photographer in architecture and design?
My role as an architecture and interiors photographer is to capture the careful thought, energy and time a designer or architect has envisioned. Most projects take quite a considerable amount of time and energy to come to fruition and it is my role to give projects my careful time and consideration to document the mood, energy and visual representation of their vision.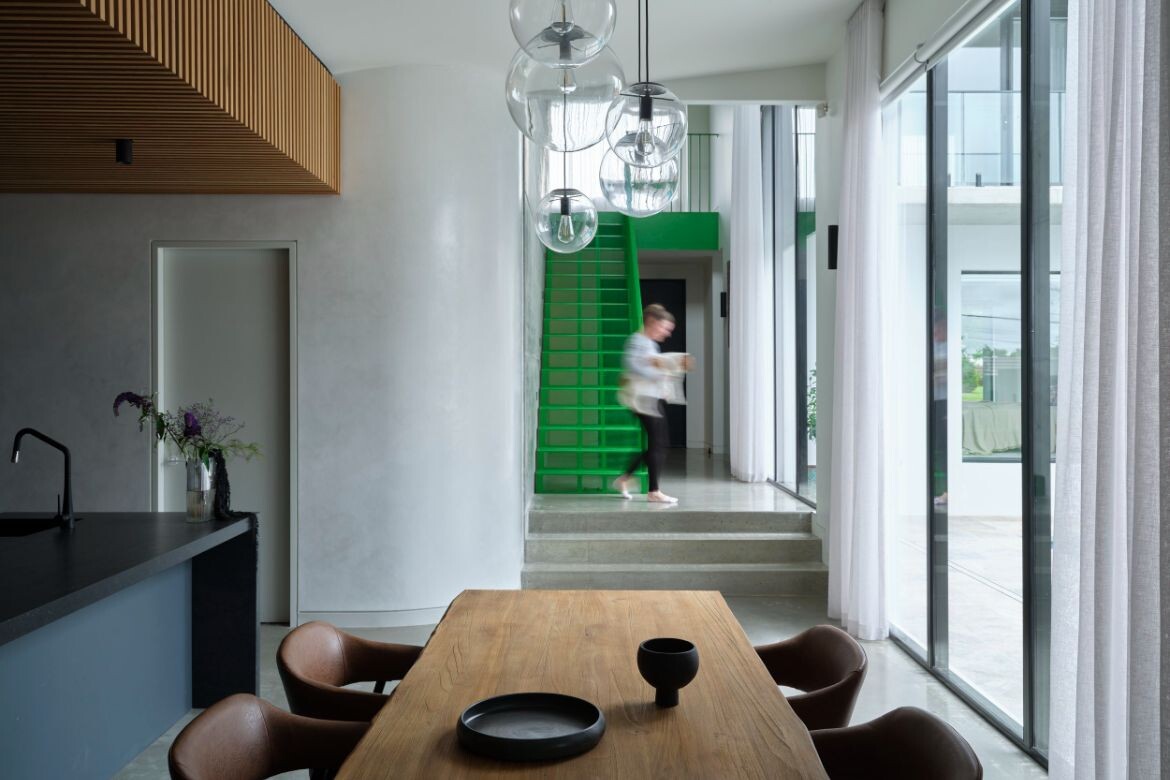 What advice would you give to someone just commencing in the profession as an architecture and design photographer?
My biggest advice commencing in the profession is to prepare to do the hard work. Photography is extremely rewarding however it's not the glamorous job that people think it is. You have to be able to work as a team player and build relationships with your clients. Lastly, invest in your health, it's a physical profession.
What do you most enjoy about your profession?
What I love most about the profession is the relationships I form with my clients who most likely then become friends. As much as I love photographing spaces and places, what really stays with me is the artist, designers, architects who imagine these spaces and the way they see the world. Some of my most memorable conversations and interactions are with creatives who are like-minded and put thought and passion into what they do.
What drew you to focus on architecture and design?
It was a photograph of the Barcelona Pavilion that I found in my high school library that really drew me to architecture and design. I've always appreciated the importance of how a space has a direct impact on our wellbeing and a well-designed house has a profound effect on how we go about our lives and the way we interact with our families.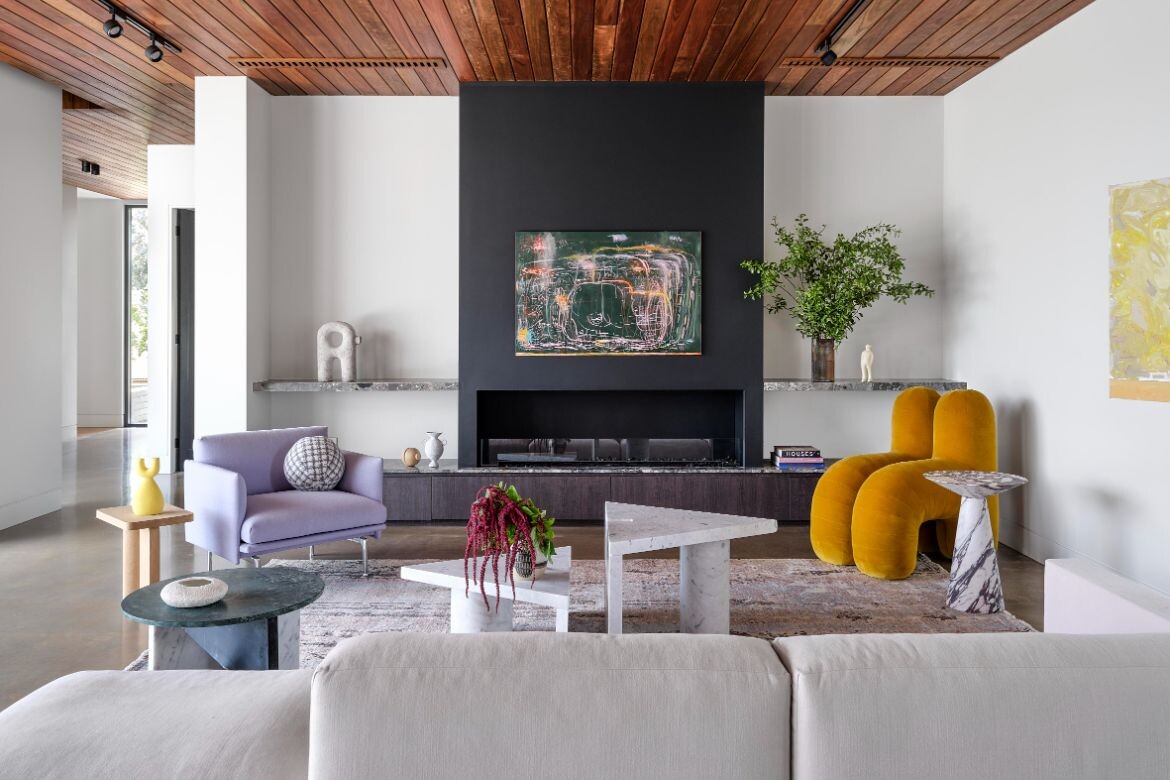 What equipment do you use, what is the most important item?
I mainly capture my images using my GFX100 Camera, it's a beautiful piece of equipment that has really changed the game in speed and performance. I have several tilt shift lenses from Schneider Kreuznach, Nikon and Fujifilm. I use Manfrotto tripods, Arca Swiss geared head. For my travel and lifestyle images, I enjoy using my Leica Q. I know it sounds cliché, however, the fixed lens has really taught me to become a better photographer and it's light and portable.

I'm not really a gear person however in the last year I have really enjoyed my newly acquired DJI Mavic 3 with 4/3 CMOS Hasselblad Camera. I've become a registered drone pilot and it's so much fun!
What is a usual day for you when you are on a shoot?
For me, a usual day at work starts with an excellent cup of coffee made by my husband. I try to arrive earlier than my call time to ensure that I'm well prepared for the day ahead. If I have an assistant and stylist with me, we run through our shot list and collaborate on what's the best way to approach the project. A full day usually runs well past six p.m., if I need to capture dusk images for residential or commercial buildings. The beauty of architectural and interiors photography is that no day is ever the same.
What is the most important aspect for you in capturing a project through the lens?
The most important aspect for me in capturing a project is the energy and mood of the space. I always ask myself who is this space for? Who is using this space? How can I capture this space where the architect or designer's intent is presented.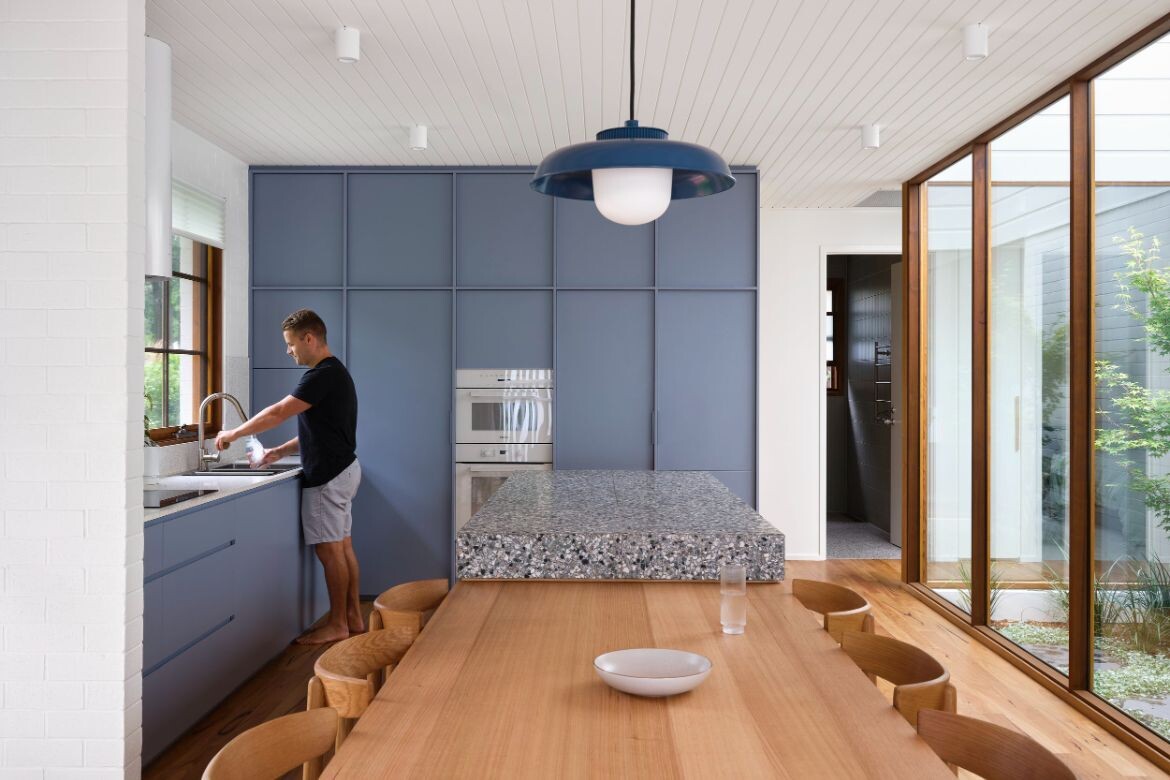 What is the most important thing that you have learnt so far on your journey as a photographer?
My career hasn't been straightforward and I love how it's unfolded. I have learnt so much along the way and perhaps it's contributed to how I interact with my clients and the way I do business.

Always trust your instincts, heart and head. From the words of Henri Cartier-Bresson "It is an illusion that photos are made with the camera… they are made with the eye, heart, and head."
Who has inspired you in your photography career and why?
My biggest inspiration is other female photographers in the field. There are not many dedicated architectural and interiors photographers compared to our male counterparts. We have such a unique perspective in how we capture spaces and more and more businesses should be hiring female photographers. Our skills in leadership, creativity and unique way of seeing the world should be valued equally.

I look up to the very talented group of women such as Anjie Blair, Kat Lu, Shannon McGrath, Sharyn Cairns and Rhiannon Taylor.
Are there other areas of photography that you pursue in your spare time?
In my limited spare time, I love to go back to capture landscape photography. I'm an avid hiker and I love to capture dramatic landscapes and seascapes, it's definitely a slow and relaxing genre of photography. I love to travel with my family and with those travels I take my smaller camera and try to capture culture, food and daily life in the places we visit. Last year I spent three months away exploring southern Portugal and Spain and I really cherished the remoteness of Comporta and the rocky cliffs of the Algarve.
Do you have other pursuits or hobbies beside photography that you would like to share with us?
Aside from photography, I'm extremely passionate about Tennis! I play four to five times a week socially and competitively and I am equally passionate about cooking, I'm notorious for being obsessive about mastering the perfect burnt Basque cheesecake.
Anne Stroud Photography
annestroud.com.au
---