Swiss studio BIG-GAME has been designing for Japanese furniture brand Karimoku New Standard (KNS) since the brand's inception back in 2009. In fact, they've worked consistently on one range – a collection of seating and tables titled Castor – for a decade, steadily expanding its functional offer, but managing to redefine 'simplicity' with each iteration.
This longevity not only speaks about the durability of Castor's design character; it also points to a solid working relationship between BIG-GAME and the KNS brand, and a meeting of minds and attitudes.
BIG-GAME's founders (Augustin Scott de Martinville, Elric Petit and Grégoire Jeanmonod) went to school with David Glaettli, the Japan-based Creative Director of KNS, but the personal connection is just part of the story. From BIG-GAME's point of view, there are overlaps between Switzerland and Japan in terms of how design is approached.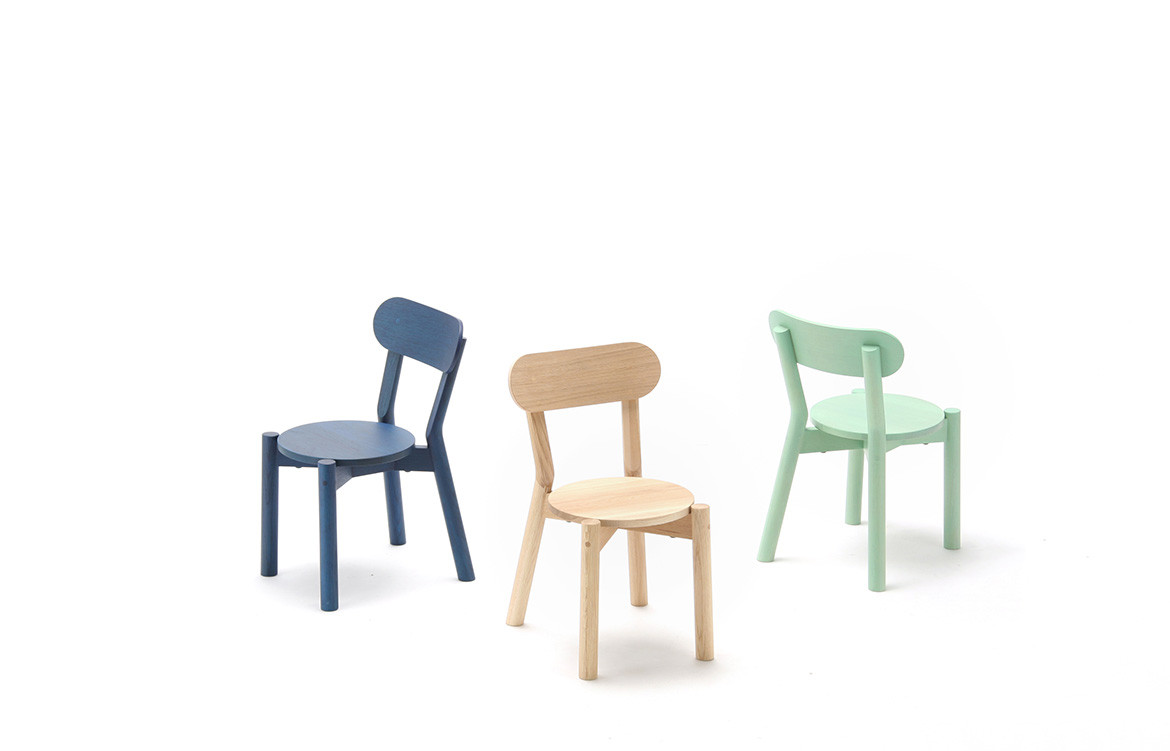 "Even though Switzerland and Japan are far away from each other, there are some common points between the cultures," BIG-GAME tells us at the KNS stand at the Salone del Mobile 2019. They mention factors such as simplicity, respect for nature, and a graphic design quality. "In Switzerland, graphic design is very important. Japanese design is quiet but the line and proportion are often very well balanced."
This year, on the occasion of the tenth anniversary of KNS, the Castor family grows with Castor Lobby Sofa, as well as new variations of Castor Low Table, Castor Low Chair and Castor Chair (via a version for kids).
Says BIG-GAME of the armless Castor Lobby Sofa: "In a way, it's a continuation of the formal language of Castor collection, but we made it even simpler. Now, it's very quiet in terms of design, which is important for us. The message is just: sit and have a rest."
Castor Lobby Sofa can be grouped to create larger seating formations and offers firm upholstery and a slightly elevated seat height to assure its suitability to contract use in lobbies and offices. The oak frame is available in three colours, and the upholstery (including Kvadrat and Maharam) comes in leather and a choice of fabrics.
The Castor range started small – with a stool, then a chair ("which is a little bit more difficult," says BIG-GAME), then a low chair, table and sofa, and now a sofa for the contract market. "It looks simple, but it has to be very strong," add the designers.
KNS works with Japanese oak from its own sustainably managed forest in northern Japan. "We work with small pieces of wood – the smaller trees and the offcuts," explains BIG-GAME. Ordinarily, this type of wood would be used to make paper pulp. "Now the offcuts are furniture. KNS can do this thanks to the skill of their craftspeople; it's difficult to make furniture with such small pieces of wood. KNS is very skilled in detailing its products so things connect seamlessly."
"We hope our pieces for KNS are comfortable to use, humble in the interior, but still able to present you with a feeling of having good quality. Visually, our pieces are simple signatures in a space, but you can use them in many types of interiors. And of course the goal is for durability; we hope in time that the furniture becomes better and better."
Karimoku New Standard
karimoku-newstandard.jp
BIG-GAME
big-game.ch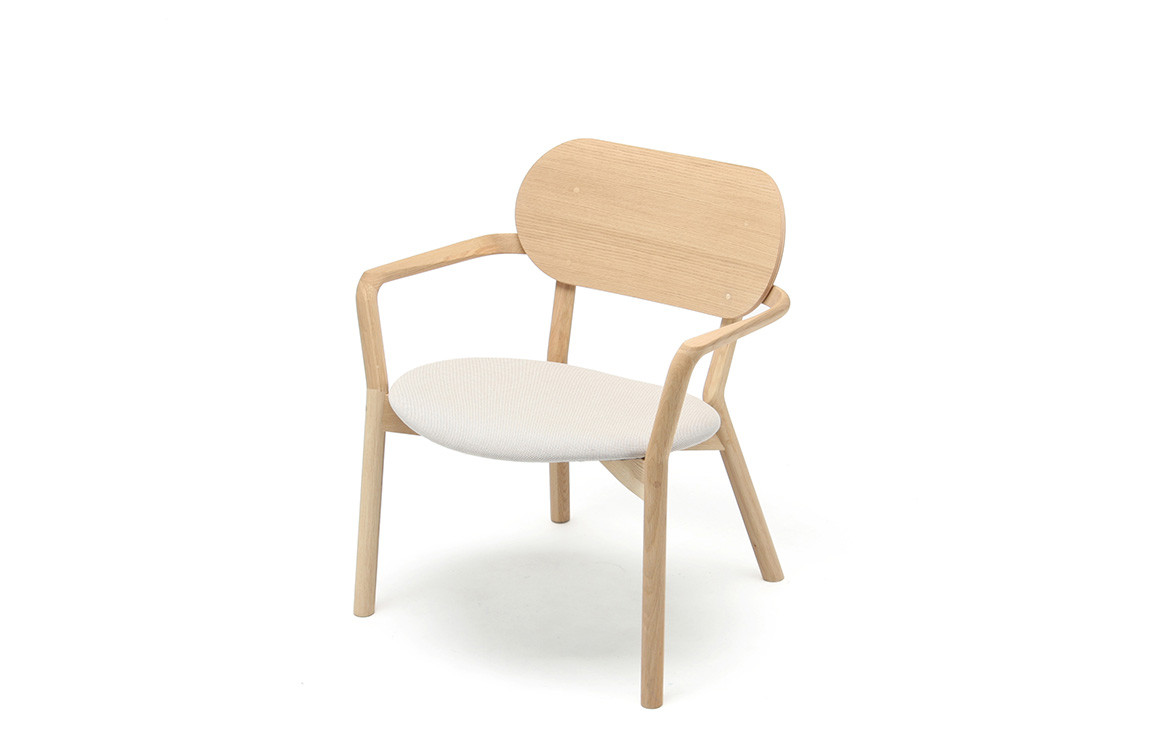 We think you might also like André Fu Brings Relaxed Luxury To Milan
Tags: BIG-GAME, Castor, furniture, Karimoku New Standard, KNS, milan, Milan 2019, MilanIndesign2019, salone del mobile, Salone Del Mobile 2019, Stylecraft
---