It's not where you live it's how you live. One architect who knows this better than some is Sydney-based Brad Swartz. Having established his eponymous architecture studio, Brad Swartz Architects in 2015 following roles with Marston Architects and Akin Creative, Brad has unintentionally – but very successfully – carved himself out a niche in the space of inner city living.
This includes but is not limited to terraces, rear additions and apartments of all sizes. Without being bound to a specific sort of typology, his M.O. and that of his practice is to highlight how architecture and design can make small residences not just livable but desirable. Not just that, but to challenge the very Australian, and very stubborn, perception that bigger is better when it comes to space.
So, while what has become his specialty in compact living wasn't one intentionally pursued, it came about organically through a natural inclination towards working with like-minded people ­– people who won't sacrifice hours in a daily commute for the sake of five bedrooms on a quarter-acre block. People who see compact living as a way to reduce their footprint on the earth through the need for less energy to run the home, no space for superfluous "stuff", and the ability to reduce or remove the need for a car.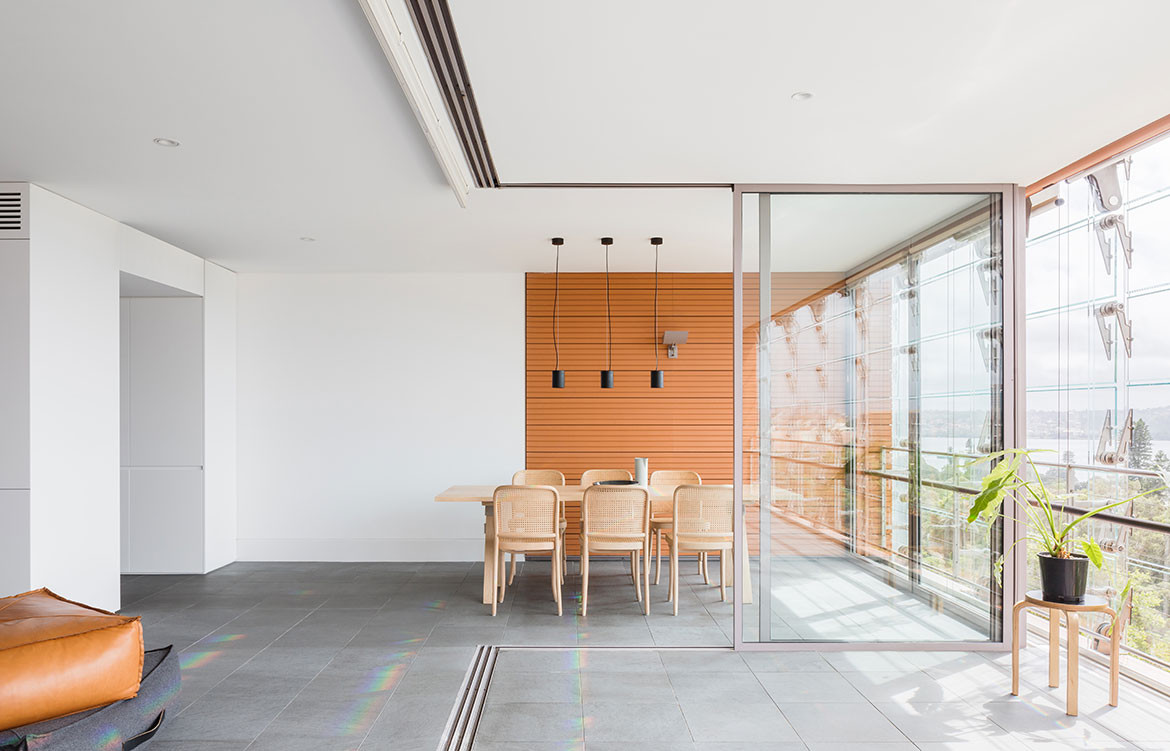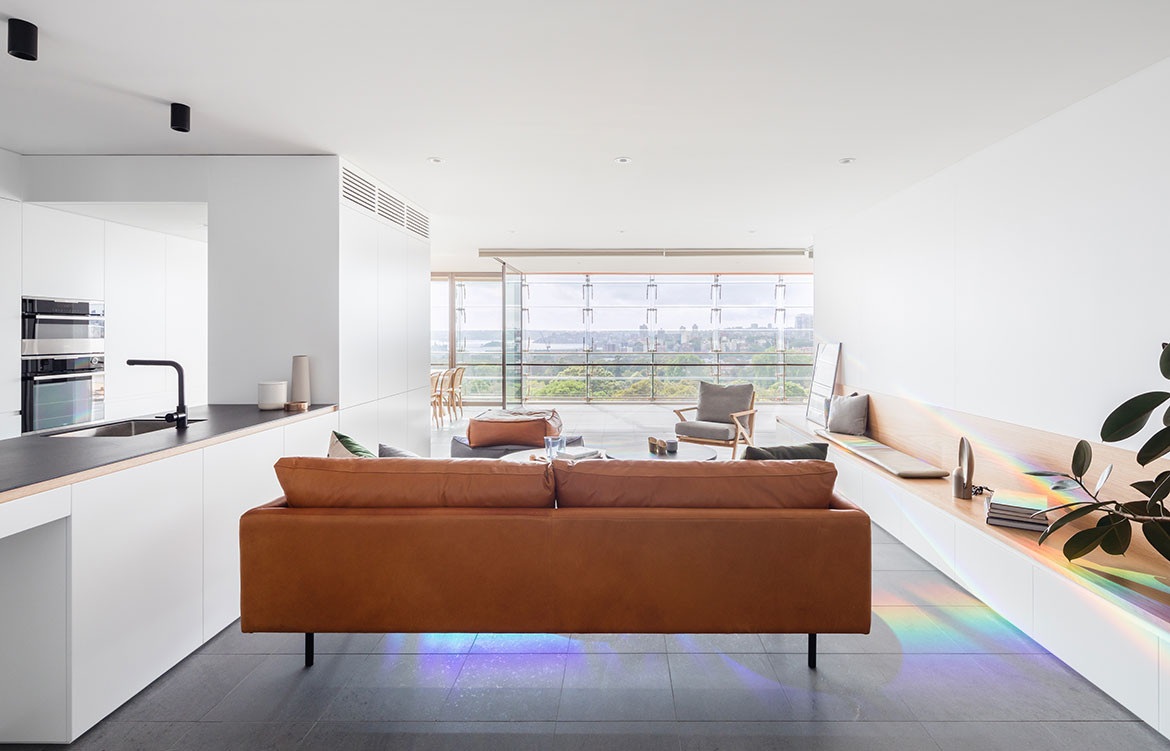 Macquarie Street Apartment
"Changing our culture in a positive way has kind of been our focus," says Brad. And while it's a big job, it's certainly not a lost cause: "There's definitely a shift in awareness that there's good design available out there. I think it's come with a stronger economy."
Off the back of a recent trip to New York, Brad's motivation to educate and change current perceptions of what constitutes desirable living spaces is far from waning. "New York – which is fresh in my mind – Hong Kong, Shanghai, Berlin and London are some of the most amazing cities around the world," he says. "And they're really dense cities: people live in apartments and don't think twice about it. It's not a compromise."
On the other hand, in Australia there's an unspoken yet universally acknowledged notion that it's undesirable to raise a family in an apartment. And the architecture, new and existing, reflects this. Most two or three bedroom apartments have equally sized bedrooms inherently geared towards adult occupants rather than a family. So who are these spaces for?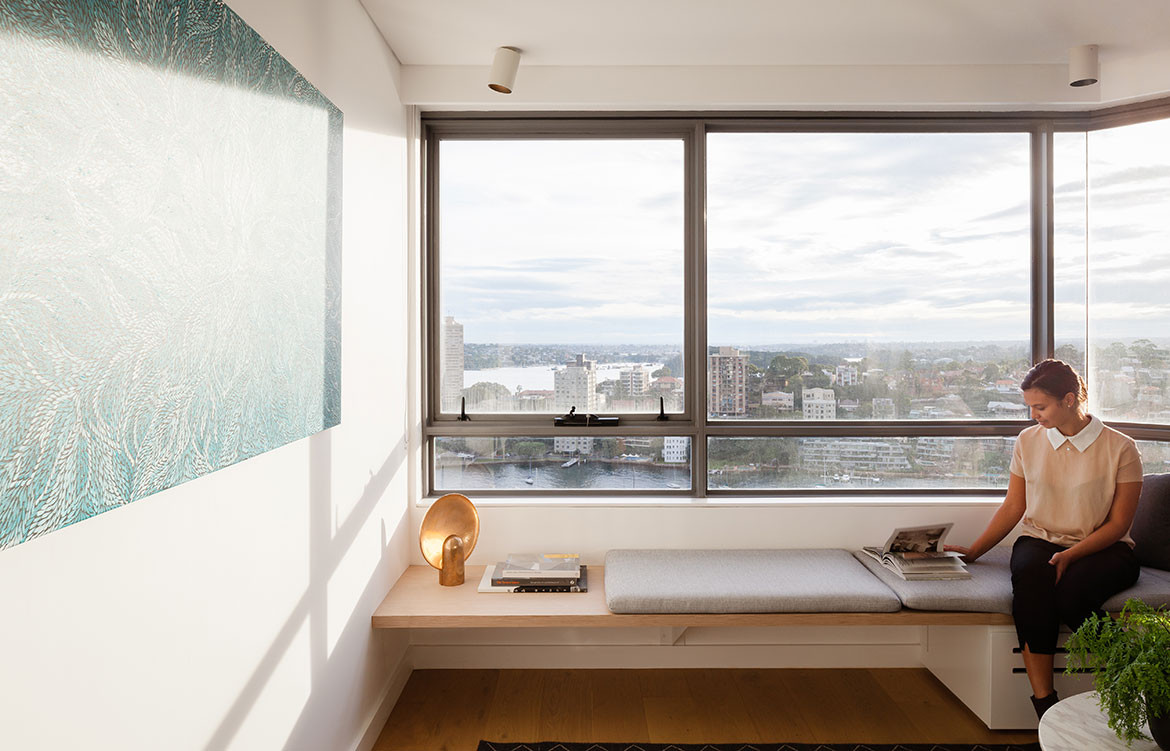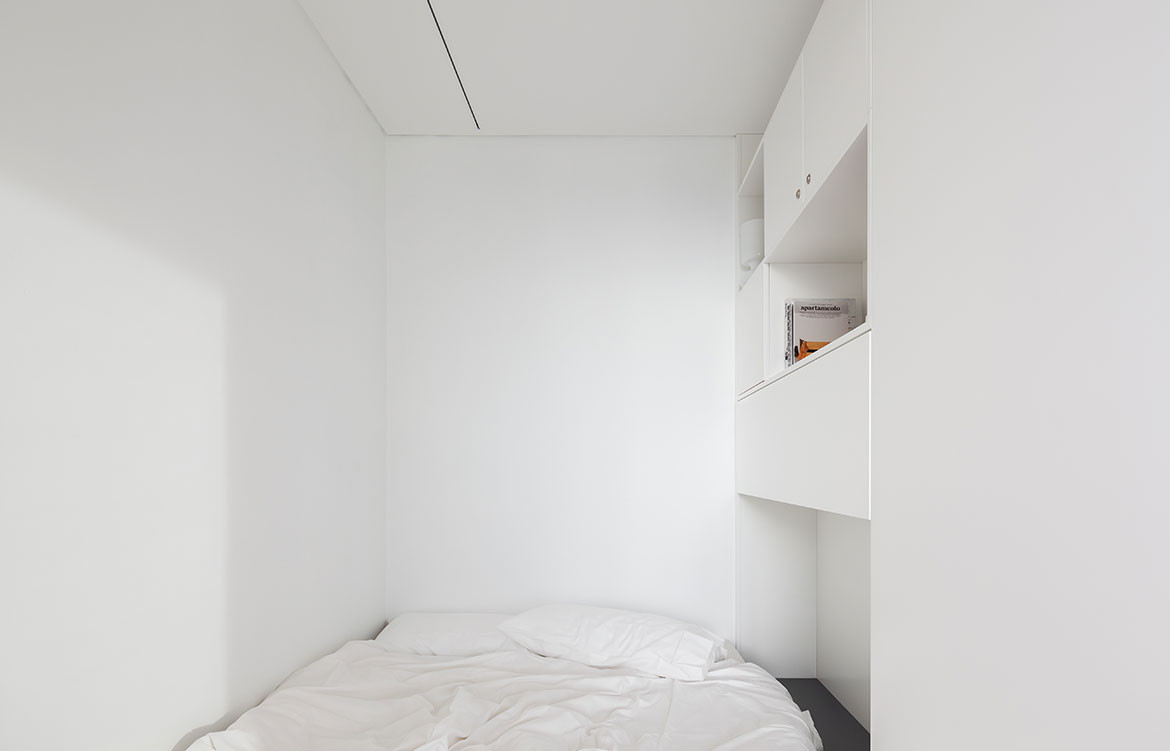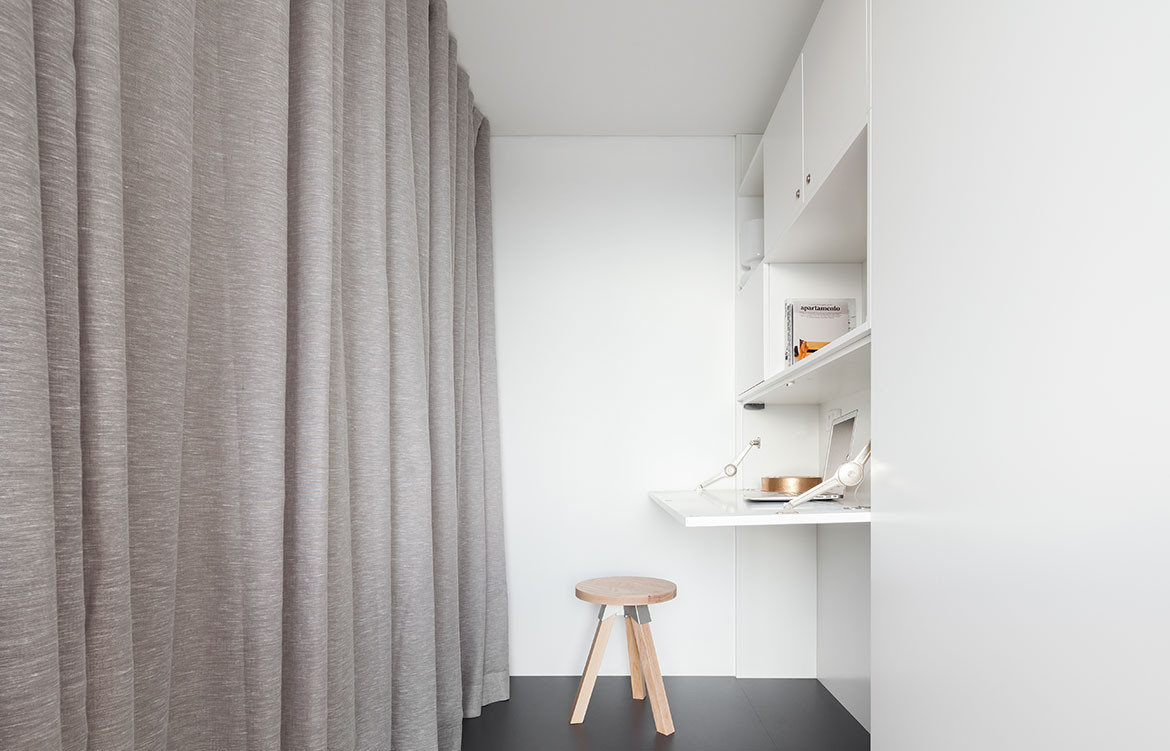 Milsons Point Apartment
"It's not for down-sizers because they've got grandkids that come and stay, they want a bigger living area because [that's what] they're used to. It's not for a family because families need a second area for the kids to play in, make a mess and let the toys be scattered around. Plus the kids don't need standard sized bedroom."
So working on an apartment designed specifically for a family is high on the agenda. As is developing relationships with like-minded developers with a mind to create beautiful projects in the inner city that make the most of space in really clever ways.
The feeling is good out there and the word is that the economy is in a strong place, so I'd hazard a guess that neither of these projects can be too far off. Keep your eyes peeled.
Brad Swartz Architects
bradswartz.com.au
Portrait by Wesley Nel
Photography by Katherline Lu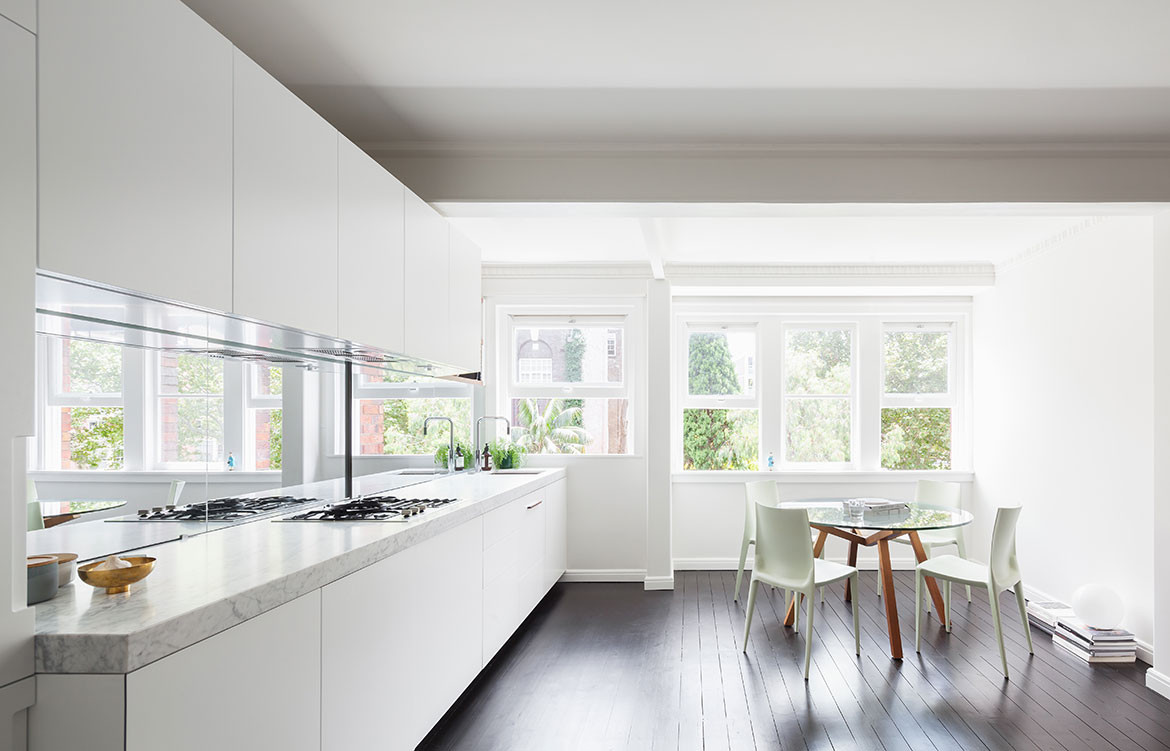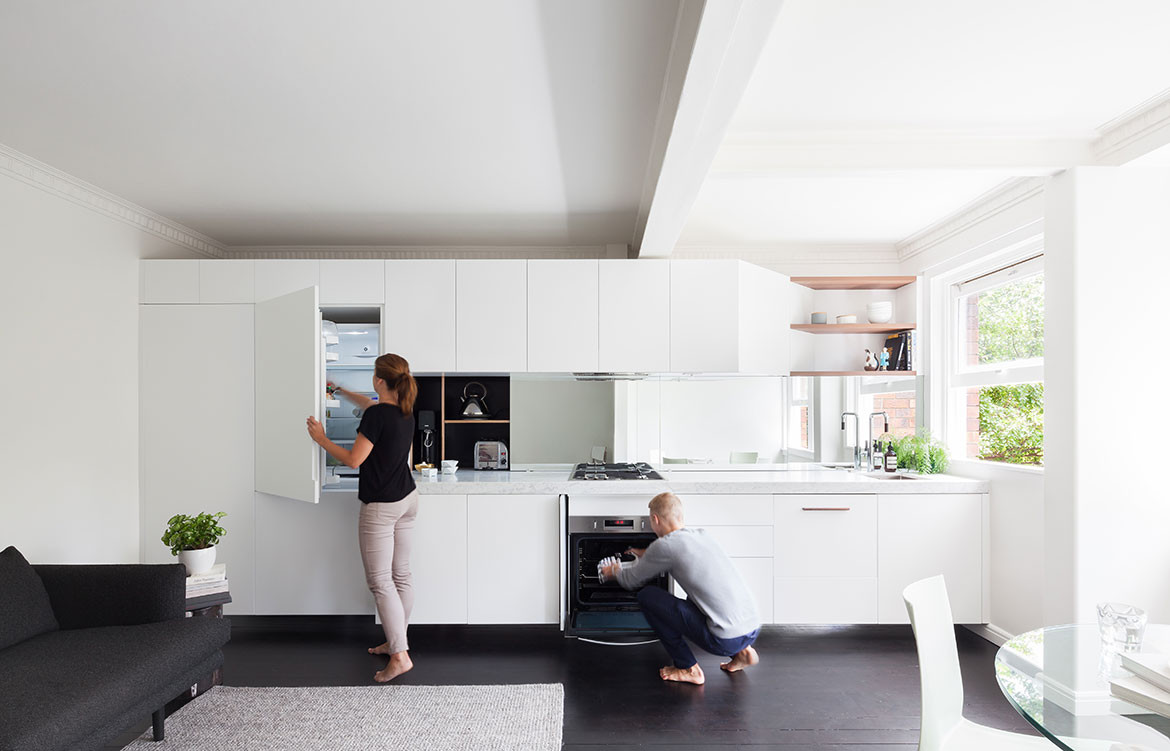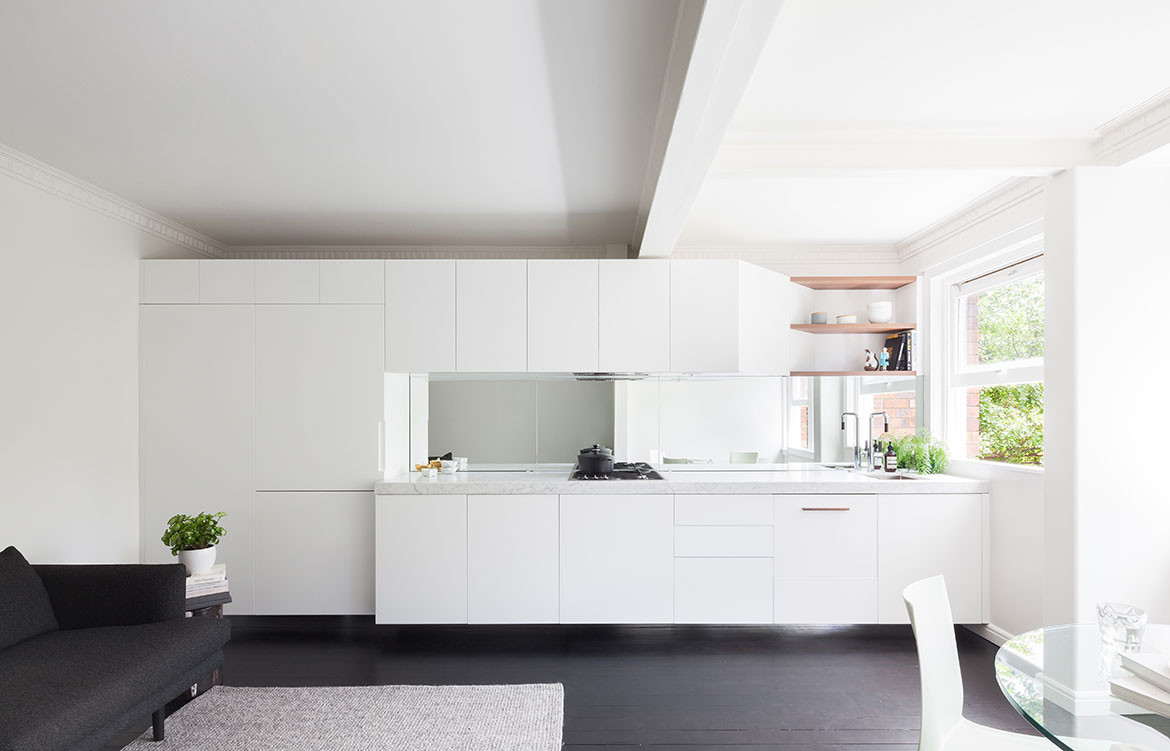 Potts Point Apartment
We think you might also like to read about Nick Harding of ha architecture
Tags: Australian Architecture, Brad Swartz Architects, compact spaces, design, Katherline Lu, Maquarie Street, Milsons Point, Potts Point, small living, Sydney, Urban Density, Wesley Nel
---