With a number of exciting projects in the works, Brodie Neill recently exhibited Made in Ratio at Fuorisalone, Salone del Mobile 2019. Launching the now-iconic Alpha chair as part of a family seating collection with a tall bar stool and footrest merely emphasises his position on sustainability. As for the Brodie Neill studio, Brodie is including an ocean plastic hourglass – Capsule – as part of the ocean plastics collection as a way of bringing much-needed attention to the environmental cause, whilst providing an innovative solution in returning waste plastic to the circular economy.
We caught with Brodie before he went off to Milan to find out more about his design processes and inspiration.
Where does your inspiration come from?
I find nature to be an endless source of inspiration. Through evolution, nature has perfected solutions to design and much of my work draws upon this. For example, seashells inspire the single-surface monocoque fold of the Cowrie collection. The three-dimensional structure of the Clover light mimics the organic lines of its namesake, the cloverleaf, whilst the Gyro table features an ocean plastic mosaic depicting the 36 longitudinal lines of the earth.
How would you describe your design style?
Through all my designs there is an underlying sensitivity to form and material. No matter the scale, the volume or application, every design displays a refined sculptural expression.
What are the challenges you face when designing products and how do you overcome them?
Every new design presents new challenges. No design is ever easy, but if the final form appears effortless, it makes all the hard work worthwhile.
I invested in a significant amount of research and for the Gyro table and Flotsam Collection, and was initially unsuccessful in experimenting with different types of ocean plastics. By applying a traditional terrazzo technique to ocean-plastics, I was able to bond the pieces together to form something new and functional.
What is it like living as a designer in London?
London was – and still remains – an exciting meeting point of all the latest thinking and experimentation in design, art technology, music, food, and more.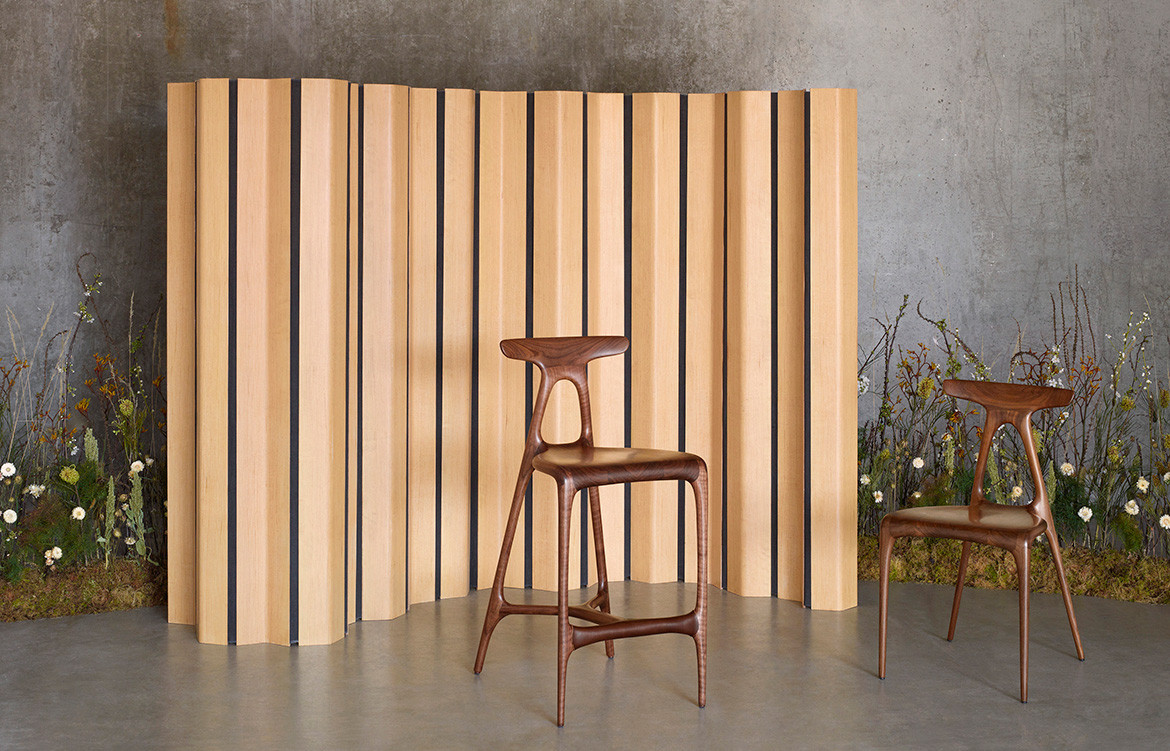 How has growing up and going to university in Tasmania shaped your creative design approach throughout your career?
As a boy in Tasmania, I was fascinated with making things; this passion grew into my studies where inevitably my design language matured and became more focused. Certainly growing up in Tasmania instilled in me an appreciation for nature, which is dominant in my work, be it in inspirations, aesthetic or material use.
Over the years, as the design industry became more digitised, there was a lack of physical experimentation. I also realised that combining the details of craftsmanship with advanced digital capabilities allowed for a new furniture design language, which is the basis of Made in Ratio, a furniture collection that celebrates the 21st Century craftsmanship and design explorations for now and the future.
How does sustainability fit into your work?
Sustainability comes second nature when growing up in Tasmania. It is being aware of the bigger picture and leaving as little impact as possible. I have never viewed sustainability as a choice, as there really shouldn't be a choice, but more of a default mindset that is ingrained in me.
How do you think Australia's design landscape is looking? Do you see a trend?
I have just returned to London from a trip home and Australia's design landscape is looking exceptional! Australian has always had the talent so momentum has been building, I cannot say I am surprised.
What advice do you have for newcomers of this industry?
I would advise both newcomers and the old guard alike to be mindful of our collective impact on the natural world, from excavating raw materials to disposing damaging man-made materials such as plastic into the environment. I would advise designers to consider sustainability at every stage of design and production.
Brodie Neill
brodieneill.com
Living Edge
livingedge.com.au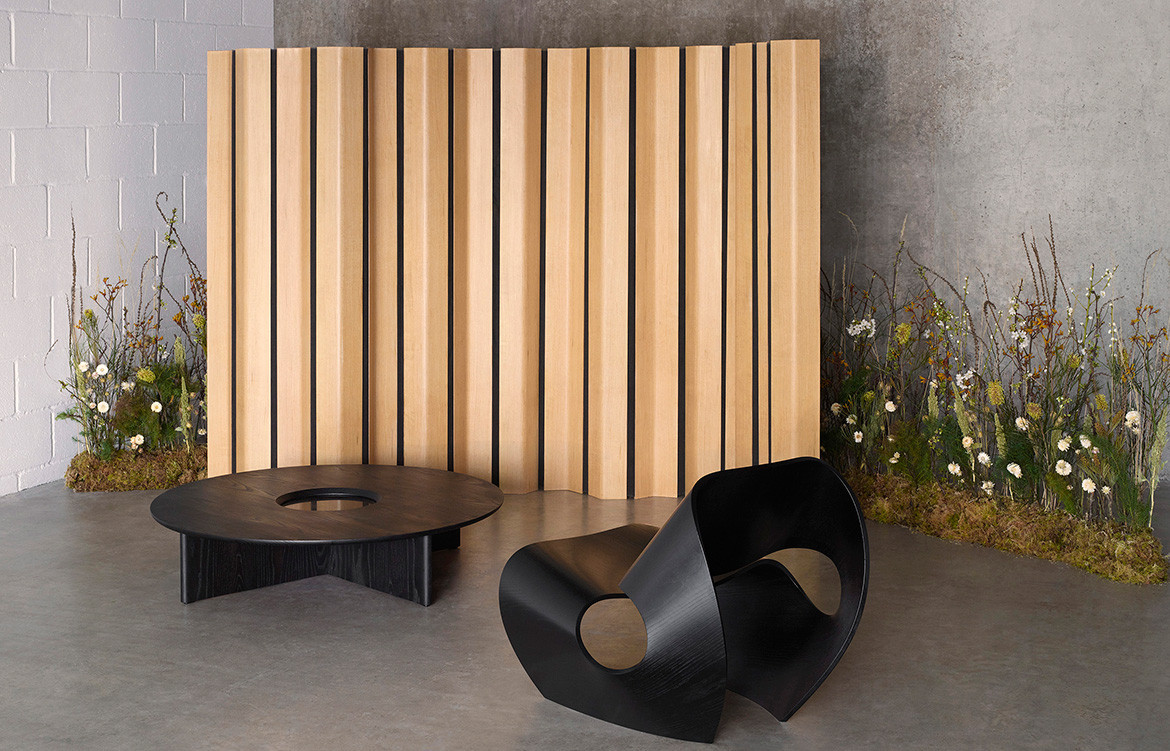 We also think you might like Richards Stanisich On Reinvention, Reinvigoration, And Client Relationships. 
Tags: Architecture, Brodie Neill, Cowrie Collection, exhibition, Interior Architecture, Living Edge, london, Lounge Design, Made In Ratio, Made In Ratio Exhibition, milan, nature, ocean plastics, product design, salone del mobile, Salone Del Mobile 2019, sustainability, tasmania, Thida Sachathep
---