Native Deities is an exhibition of Bruce Slorach's featuring new interpretations of the native icons that have become paramount to the Utopia Goods collection (co-created with partner Sophie Tatlow), including the Waratah, Flannel Flower, and contemporary interpretations of the Eucalyptus, Kookaburra, and Lyrebird.
"There's something very special about looking into where you come from and what surrounds you. It is incredibly easy to take for granted, but when you look at it and put a microscope on it, Australia's flora and fauna would have to be the most beautiful nature in the world."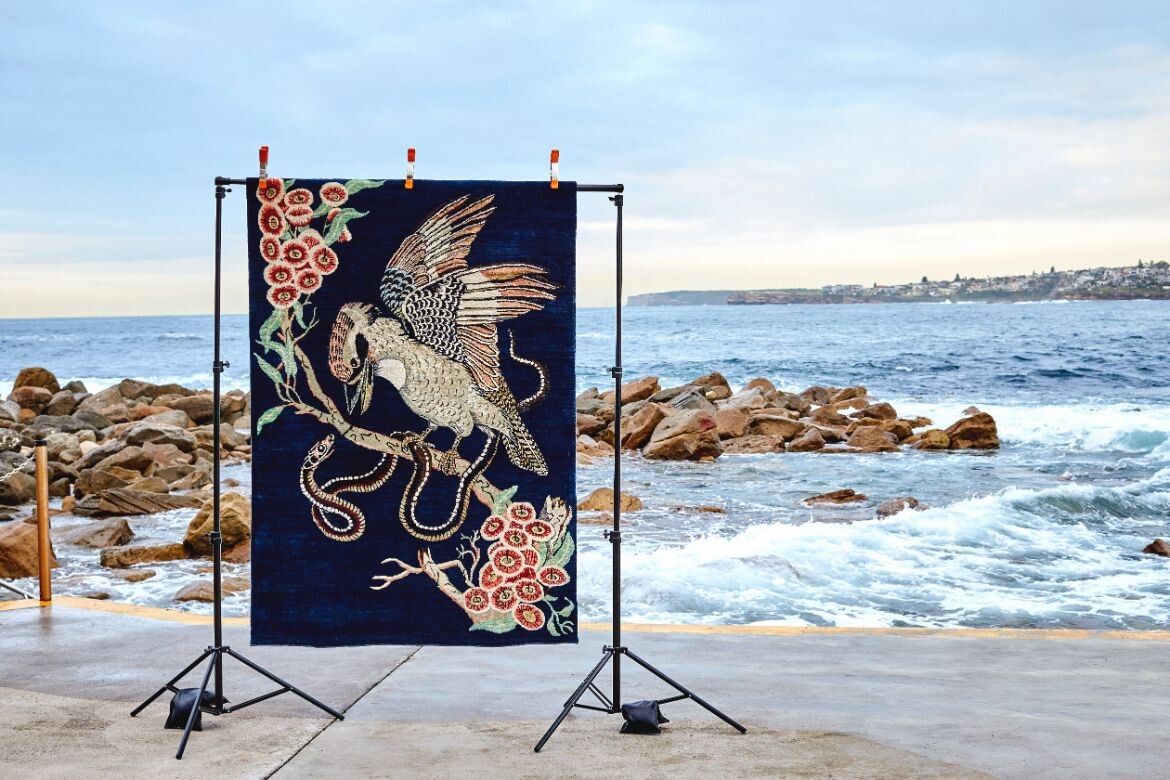 Indeed, Slorach's love for Australia's flora and fauna is evident in his works, which constantly touch back to the beauty of nature.  His multi-media works are informed by textile and decorative arts traditions that date back to the 16th century.
From Indian Kalamkari and Chintz to the Arts and Crafts movement, Lucien Henry, Josef Frank, Stan Kelly, Ellis Rowan, and Margaret Preston, Slorach's practice speaks of influences that are far-reaching and diverse. His use of fibre, stitch, print, and mixed media techniques breathe new life into traditional textile methods, in a celebration of Australian nature through texture, light, colour, and form.
Slorach's investment in quality and traditional processes is a hallmark of the slow-textiles movement, evident in the limited-edition Country Bunch fine jacquard tapestry, which has taken more than 10 months from initial sketch to finished piece. The Kookaburra with Snake, Lyrebird, and Waratah hand-knotted wool and silk wall hangings have each taken more than five months to complete, with Indian artisans handcrafting each unique one-off piece.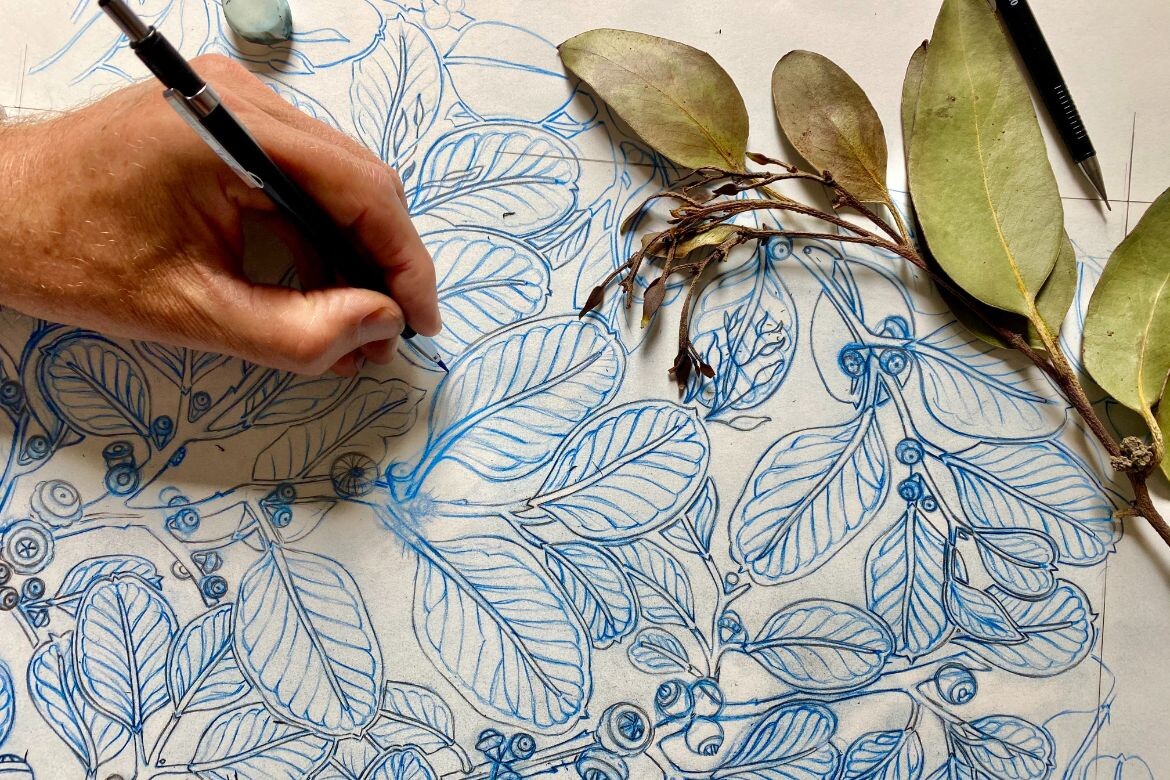 The exhibition also explores the relationships that Slorach and Tatlow have built with international artisans and craftspeople, with the story behind each of the major works made clear, from sketch to final process.
Slorach's work is a testament to his continued immersion in and appreciation of the natural world that surrounds us, with Native Deities a brilliant and bold love letter to the leafy city of Sydney and the Australian landscape.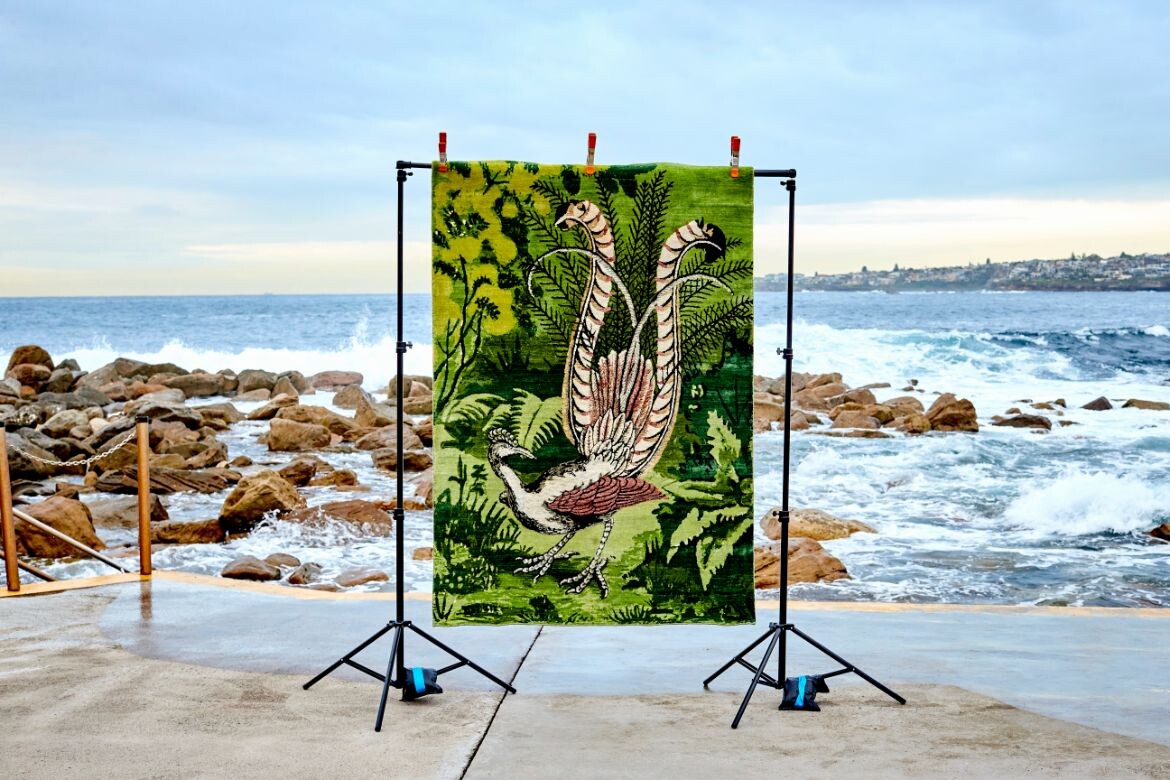 Free Artist Talks will be taking place throughout the exhibition period:
Saturday 13th May 2-3pm, Bruce Slorach in conversation with life partner, Sophie Tatlow, co-founder and creative partner, Utopia Goods Textiles.
Details
Bruce Slorach, Native Deities Woollahra Gallery, Redleaf, Sydney
Wednesday 3 May until Sunday 28 May, 2023
Bruce Slorach
bruceslorach.com.au
A multi-media artist and designer with a career spanning almost four decades, Bruce Slorach's work is held in the permanent collections of the Powerhouse Museum, the National Gallery of Victoria, the Australian National Gallery and RMIT, which, in 2015, acquired an extensive collection of his illustrative and design work.
Slorach's work has been exhibited widely, both across Australia and internationally at the V&A Museum (London). Recent commissions, include two custom designed carpets for Sydney's Government House and a largescale public art piece, The Native Tapestry, at Barangaroo, Sydney.
Utopia Goods
utopiagoods.com
Photography – Courtesy of Utopia Goods Textiles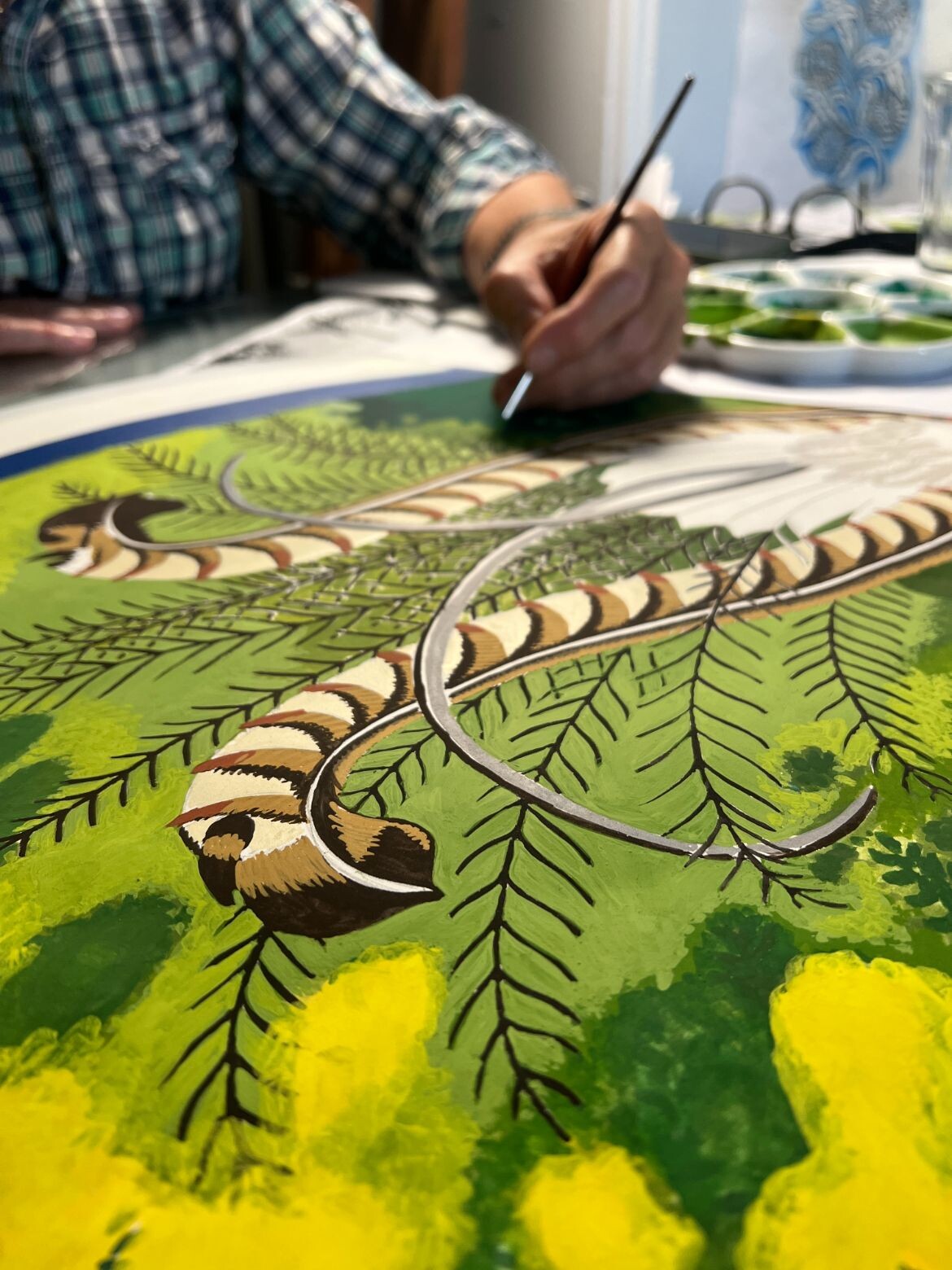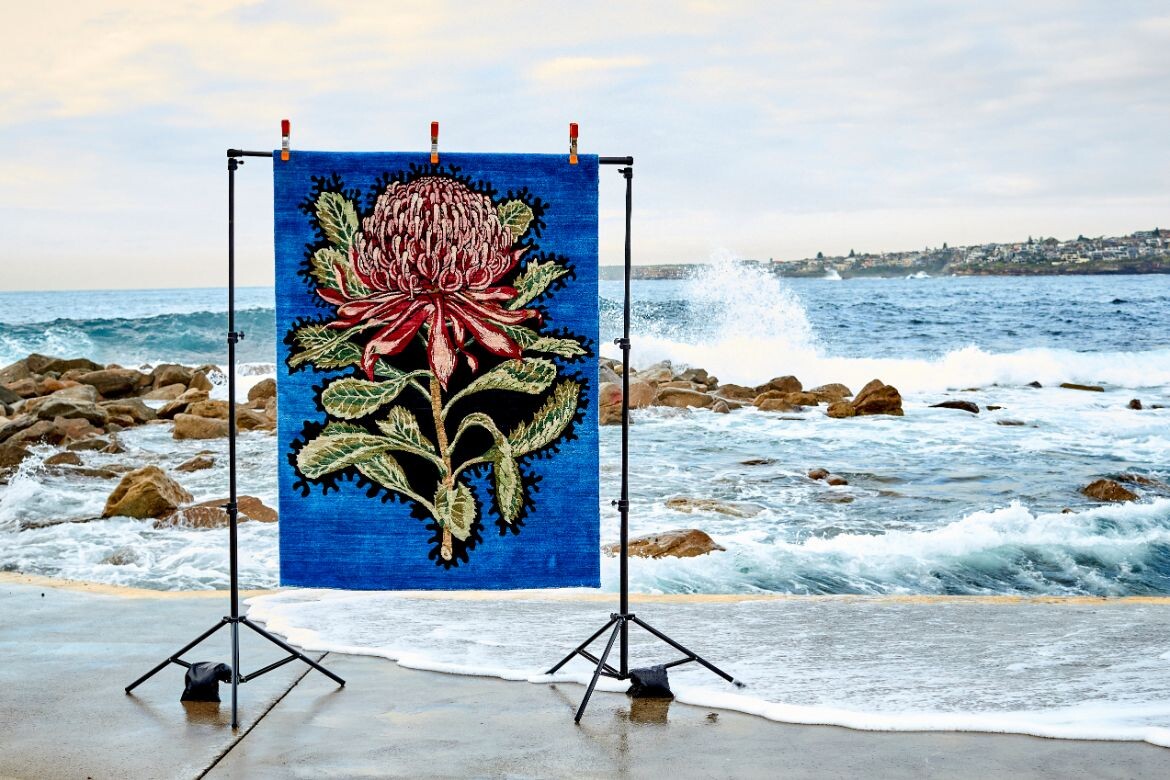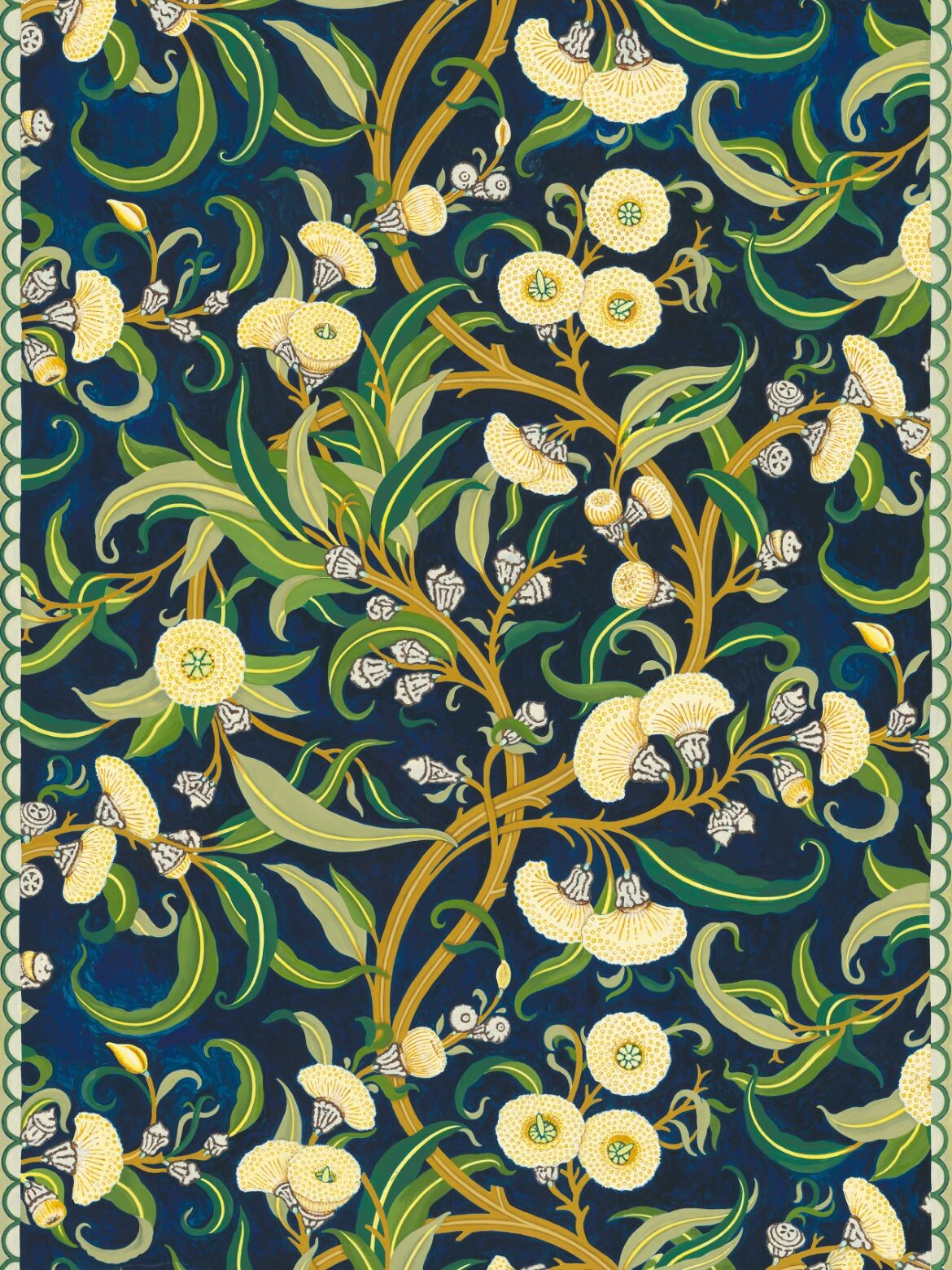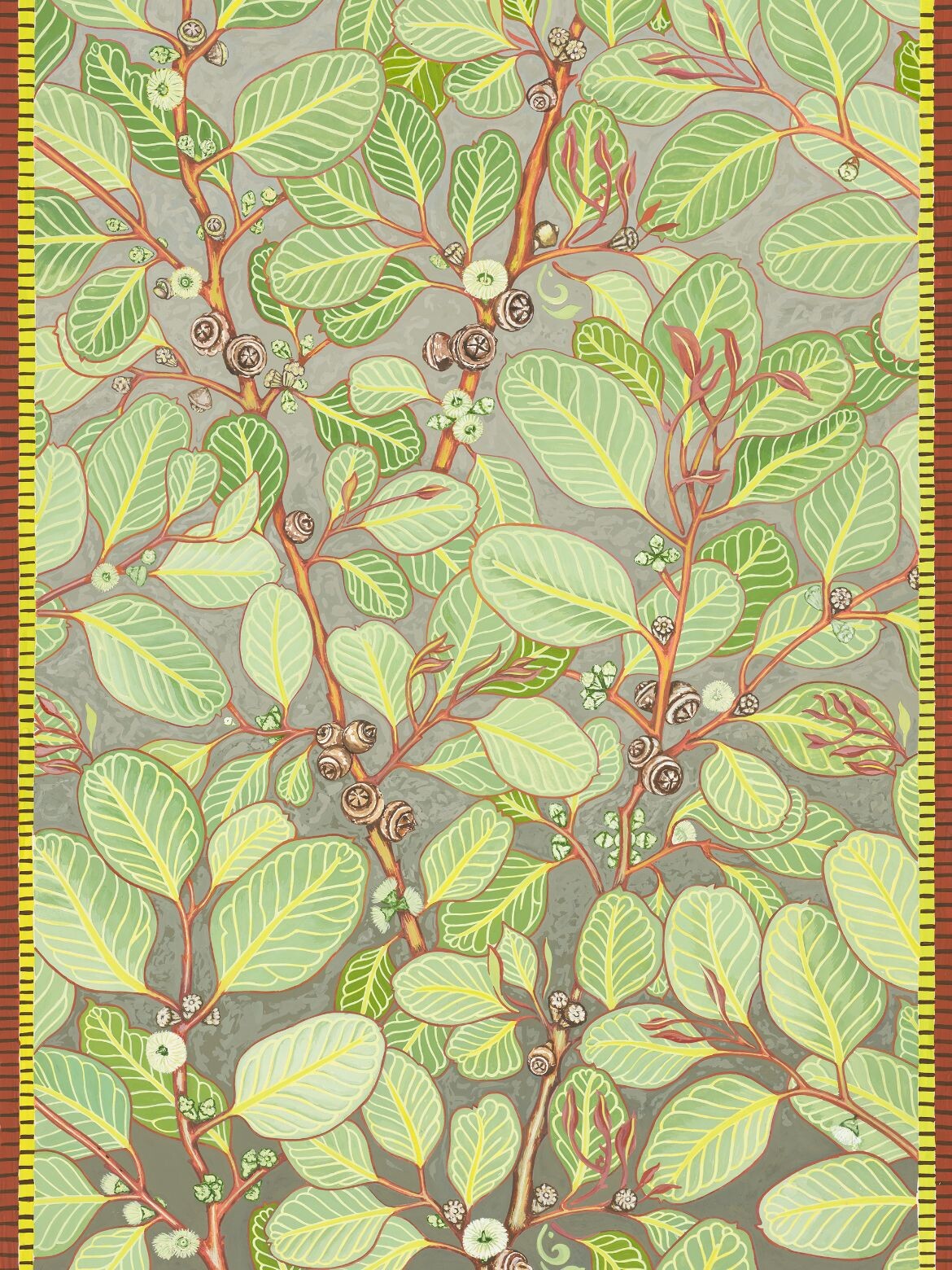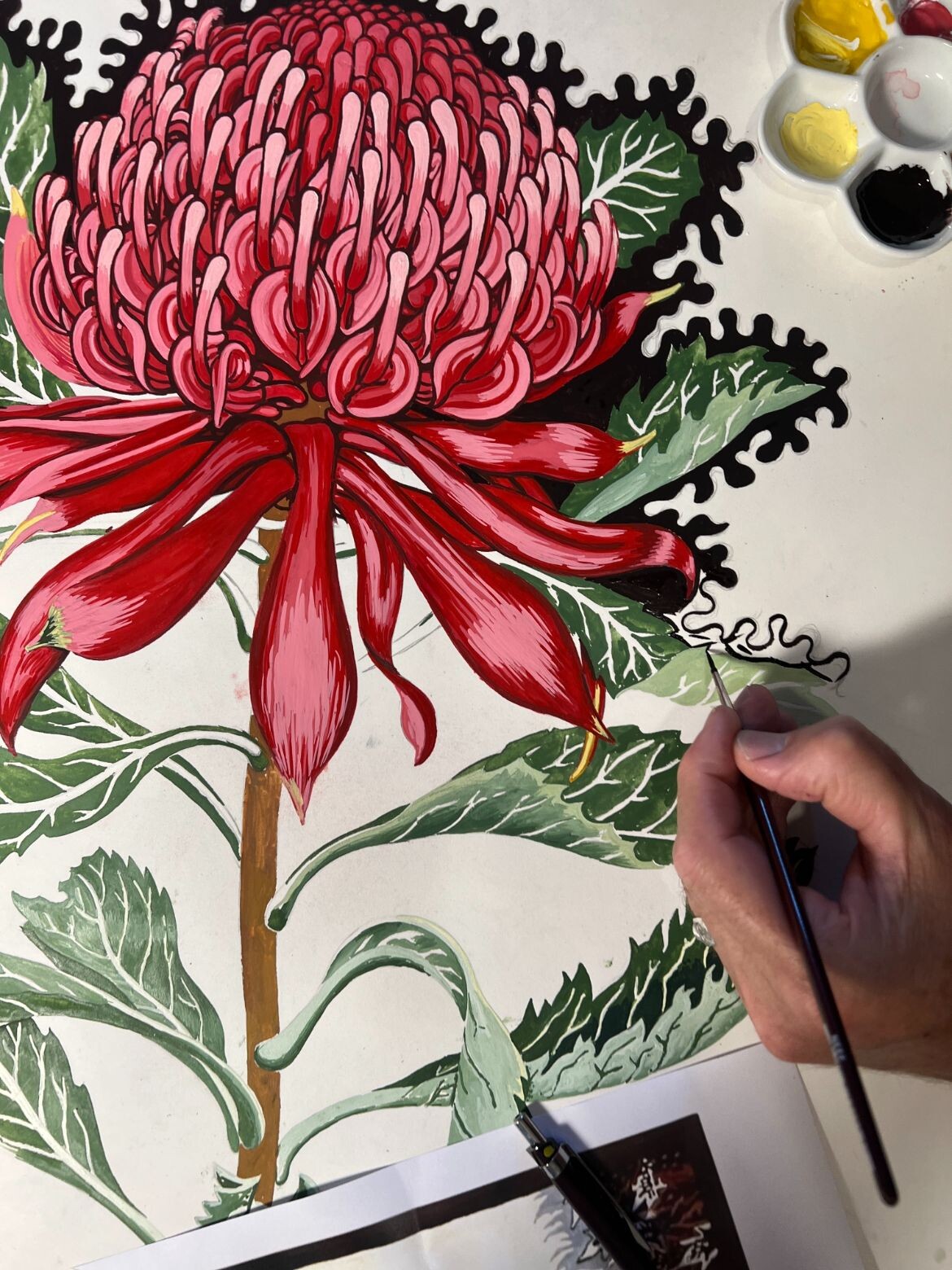 ---