What is a trend you can identify in bathroom design and what does it reflect in a cultural, economic, social or environmental sense?
There are a few trends that represent a cultural shift in how clients treat the family bathroom. Double showers for two kids to shower together and a single elongated vanity basin for kids to brush their teeth or get ready at the same time are now design ideas commonly received very well. Gone are the days when kids just got the basics, we're now also looking at functional bathroom spaces that meet the needs of the whole family, not just the adults. I think this is reflective of the broader social phenomenon of 'busyness'. Even the kids have to be multitasked.
How is Australian bathroom design conservative and in what ways is it becoming more adventurous?
Australians are obsessed with being practical in the bathroom, which means that we often end up with spaces that are purely utilitarian without much in the way of aesthetics. Our bathrooms all tend to look the same. Big-mirrored cabinets with acres of storage over a long vanity are still the norm. It's rare to get a timber floor through or a finish more at home in the French countryside that would create character like a rough brick wall. Instead, we're still tiling all surfaces for easy cleaning and easy care but this has robbed us of the opportunity to create real personality in the bathroom.
Australians are slowly embracing decorative lighting in the bathroom to create mood as well as having some fun in the powder room but we've got a long way to go if we want to create bathroom spaces that are a joy to hang out in and be truly restorative.
What product in the bathroom can provide the greatest design impact?
Nothing beats a great layout first and foremost with all those tricky junctions between showers, baths and toilets fully resolved. I think of design as a product that way – what can it deliver? Next is a beautiful palette of finishes with some incredible tiles and a vanity design fit for your living room [see Zuster's Issy range for Reece below, taking furniture design into the bathroom].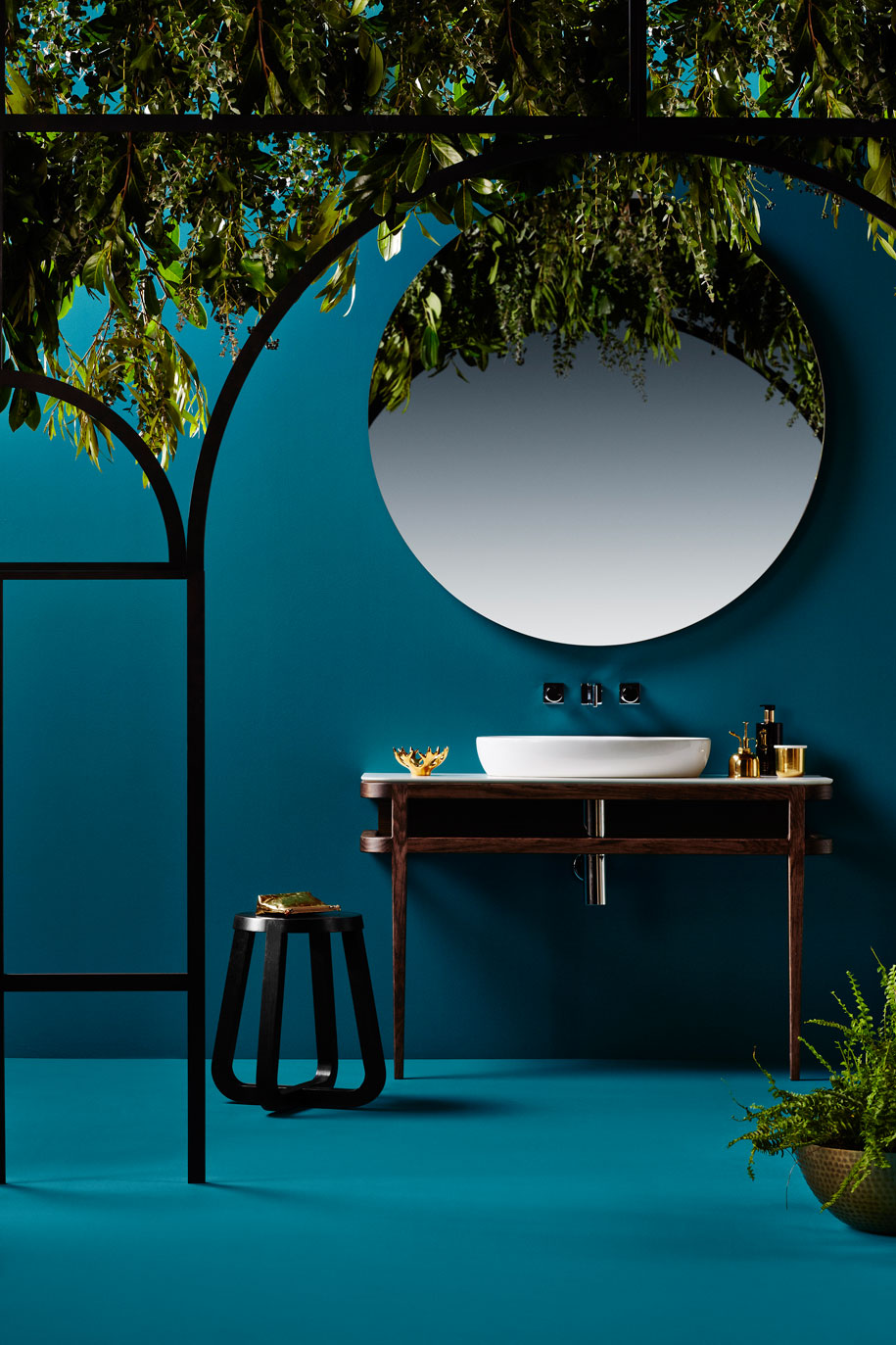 Beautiful tapware and sanitary-ware that are a joy to use and clean is key. Natural light is the holy grail but often very difficult to incorporate in many bathroom spaces that are either landlocked or concerned with privacy [see the Binnie House image with round skylight over shower, below].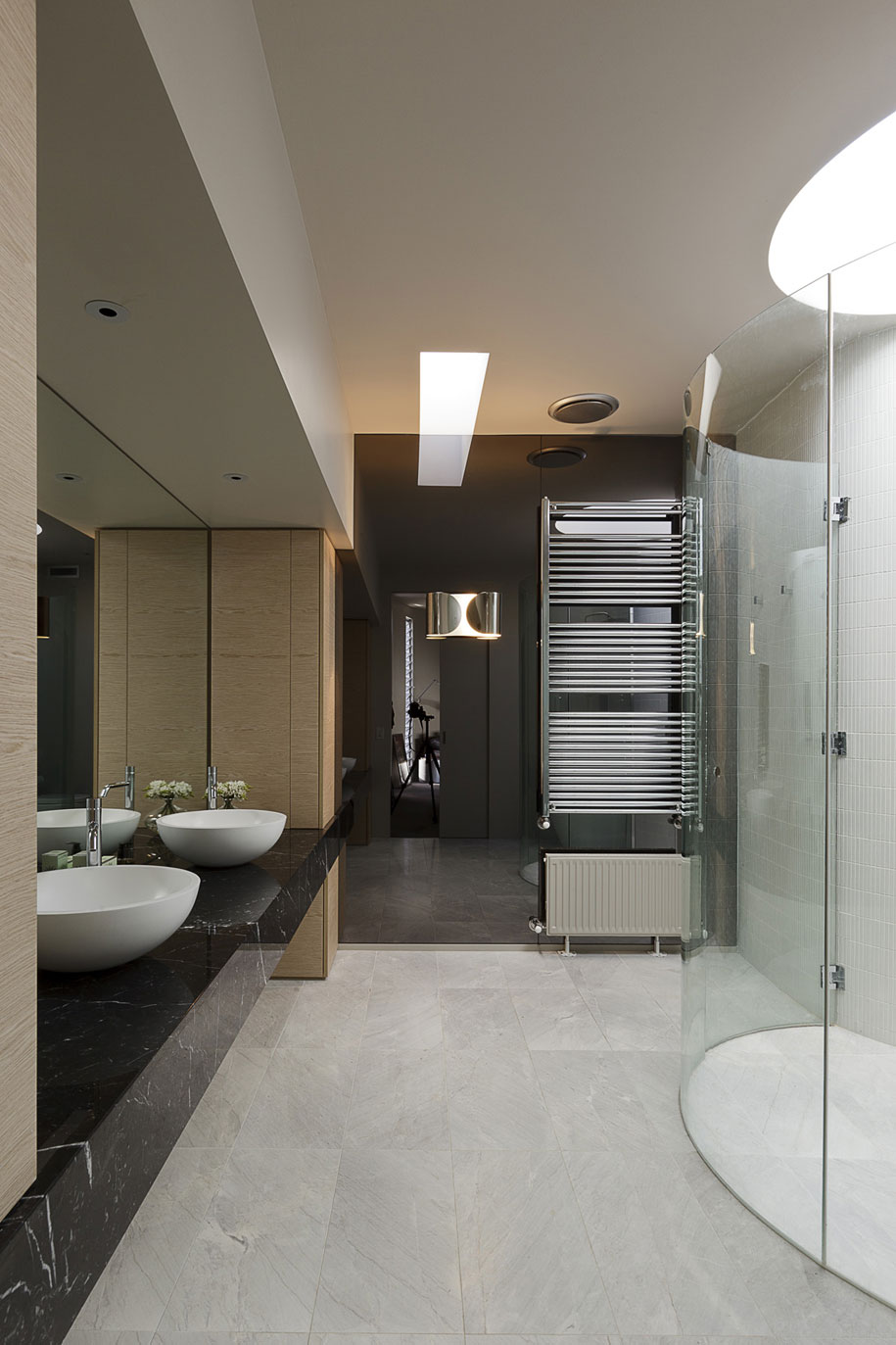 How can bathrooms respond better to environmental concerns through design?
I'm always focused on how I can create a beautiful design that will stand the test of time, that's how I think of sustainability. If you intend for something to exist for a long time, you are more than likely to resolve the design well and choose materials that are not fashionable or of the moment. We rip out far too many bathrooms that are not old but just haven't been designed well. Then I think its selecting finishes that have a sustainable pedigree, I'm thinking of Mutina's Tierras range by Patricia Urquiola [see below].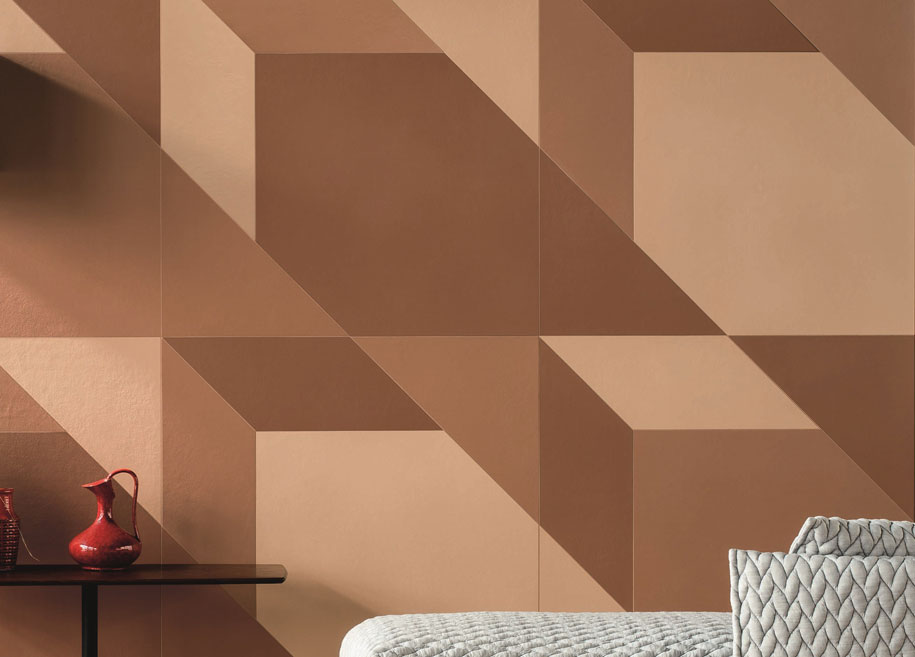 Where is bathroom design heading in the future? 
Tiles that breathe, multifunctional tapware integrated with accessories [see Agape Sen tapware, below], and beautiful baths for two that you can really enjoy [see Marcio Kogan bath, below]. Decorative elements like artwork, lighting and rugs will go a long way to softening hard bathroom spaces. Upping the ante on colour and personality will also slowly make their way into bathroom design [see the image of the green ceiling, below]. And for kitchens, the inclusion of a secret bar [see Binnie House with claret bar behind sliding door, below].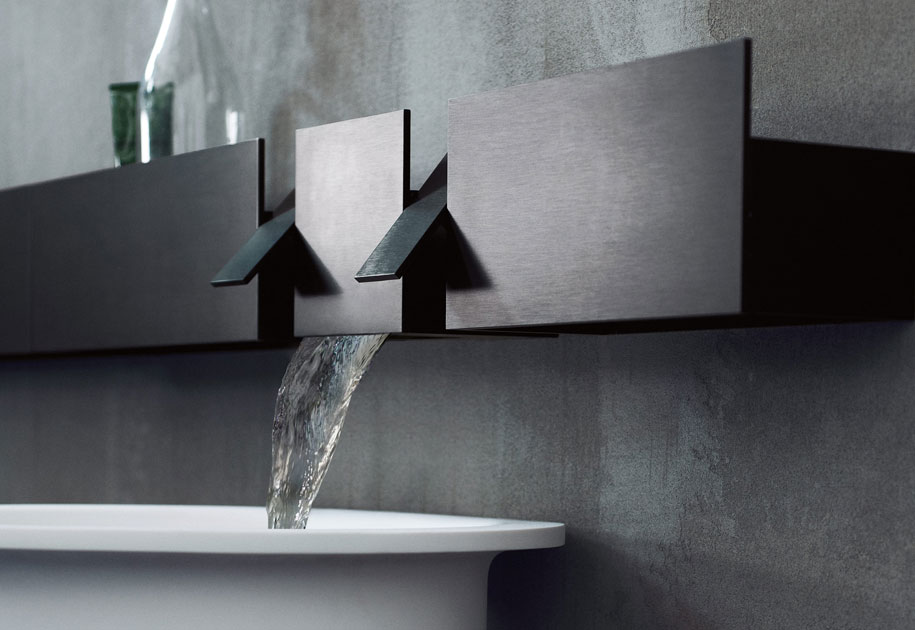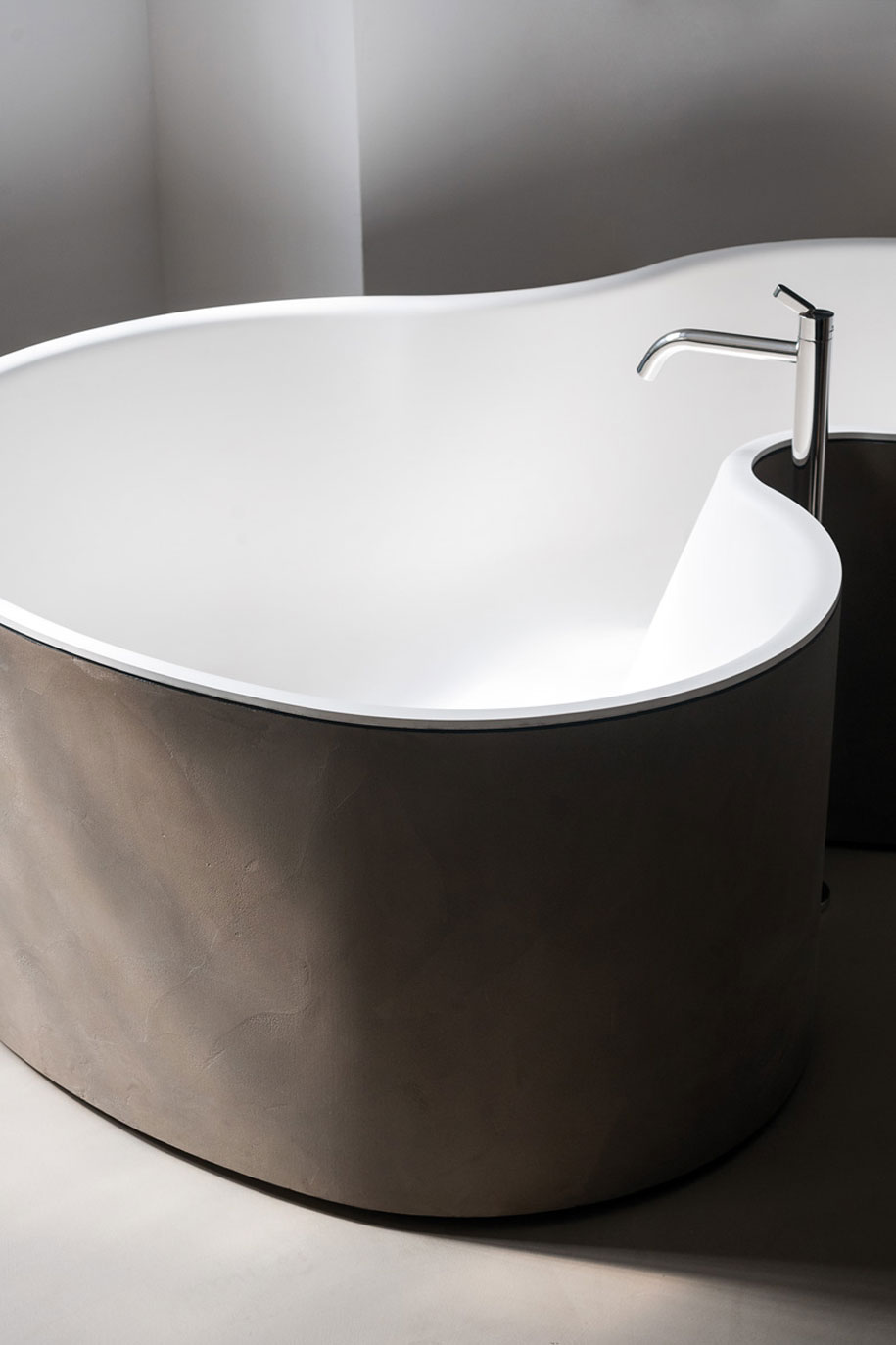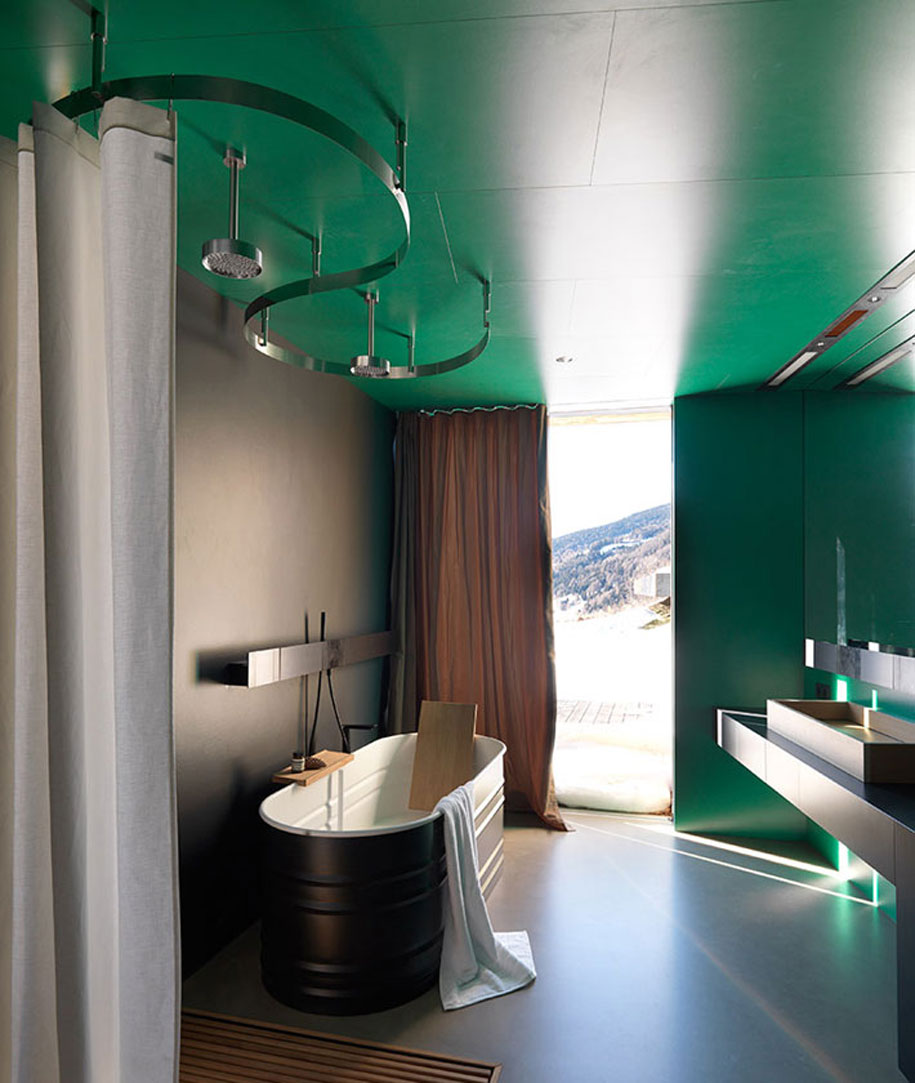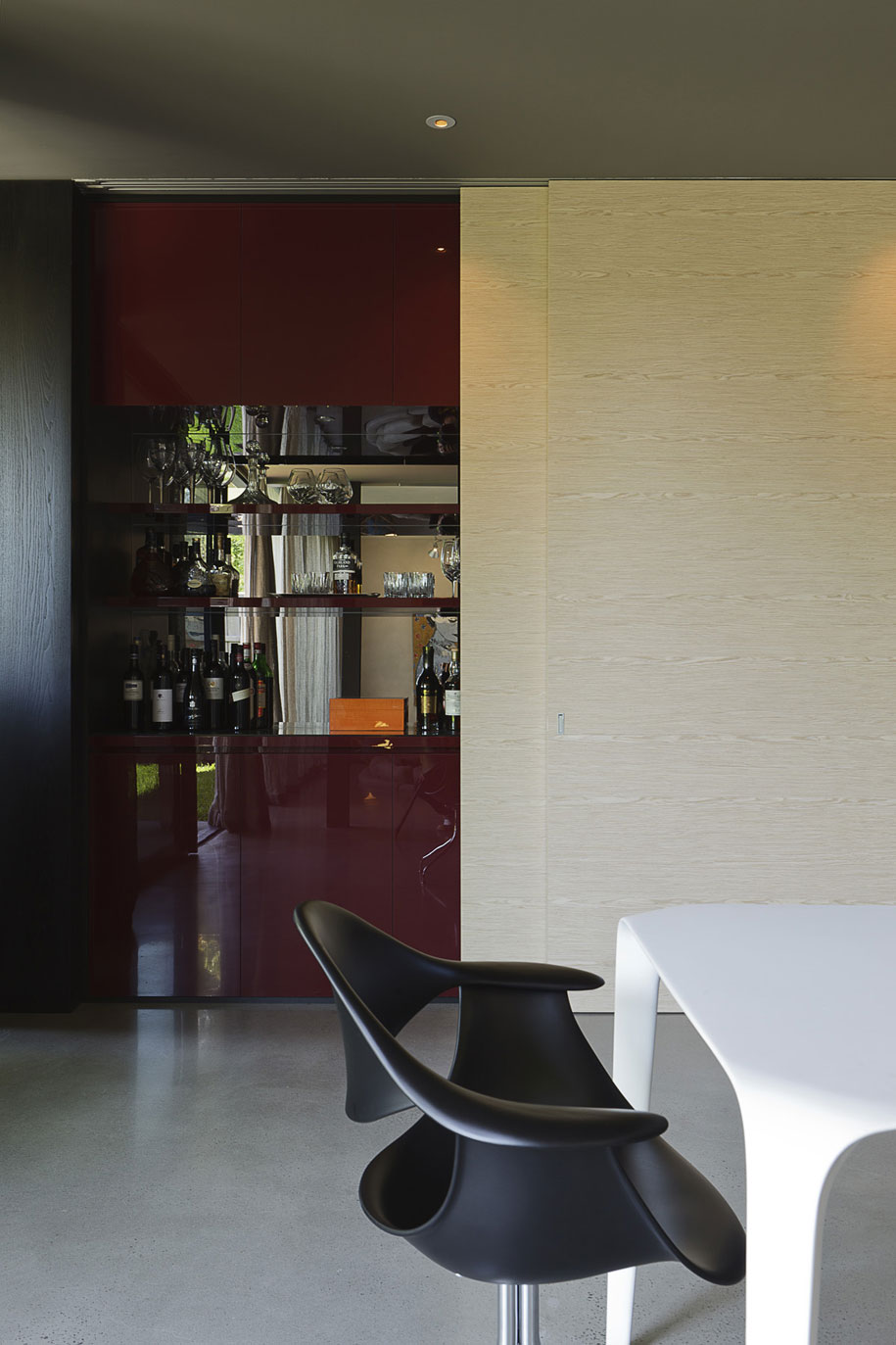 What is your favourite memory that takes place in the kitchen?
My mum chopping up hot barbecued pork bought from Chinatown and stealing bits off the side of the chopping block.
What is the most important item or product in your kitchen and why?
My Louis Poulsen Panthella table lamp. It gives my kitchen personality as well as much–needed task lighting. I leave it on every night for the warm glow after the kitchen has closed down for the night. Adding decorative features into kitchens and bathrooms to soften them is key.
What are the three things you always have in your refrigerator?
Three things that are a staple in my fridge are full cream milk, parmesan cheese and eggs, you can whip up quite a few things with these three.
What's your favourite cooking aroma?
Onions and garlic cooking off, it's often the start of something.
What's your least favourite kitchen chore?
Cleaning the oven, biggest mistake I made not getting a pyrolytic oven.
Chelsea Hing
chelseahing.com
Tags: bathroom, Interior Design, kitchen, residential
---