Art dealer for more than 20 years, and specialising in Indigenous art for more than a decade, Jenny Hillman of Waterhole Art came to know Minnie's work quite intimately when she was invited by Minnie's grandson to their ancestral lands near Utopia in the Northern Territory. "I'd always been an admirer of Minnie's work [and here I was able to] watch her paint, seeing her endless obsession with putting marks down and understanding what they meant."
Having known Yosi Tal, Managing Director of Designer Rugs, and watching his business for some years, Jenny saw the opportunity for a collaboration. She and Minnie's grandson, prominent Indigenous art dealer Fred Torres, put together a selection of Minnie's existing works that were simple, graphic and would work well large-scale on rugs. "At that time there hadn't been an Indigenous artist featured in a rug collection," recalls Jenny, "So I put it to Yosi that the time was right and Minnie's work would translate amazingly." Yosi agreed.
Jenny and Fred negotiated a beneficial contract to enable Minnie and her community to receive royalties from each sale." From there, the process took roughly two years. "The incredible Designer Rugs team worked extremely hard to deliver an image that is true to the artwork," Jenny says. "It was hours of selecting colours, choosing the right mills.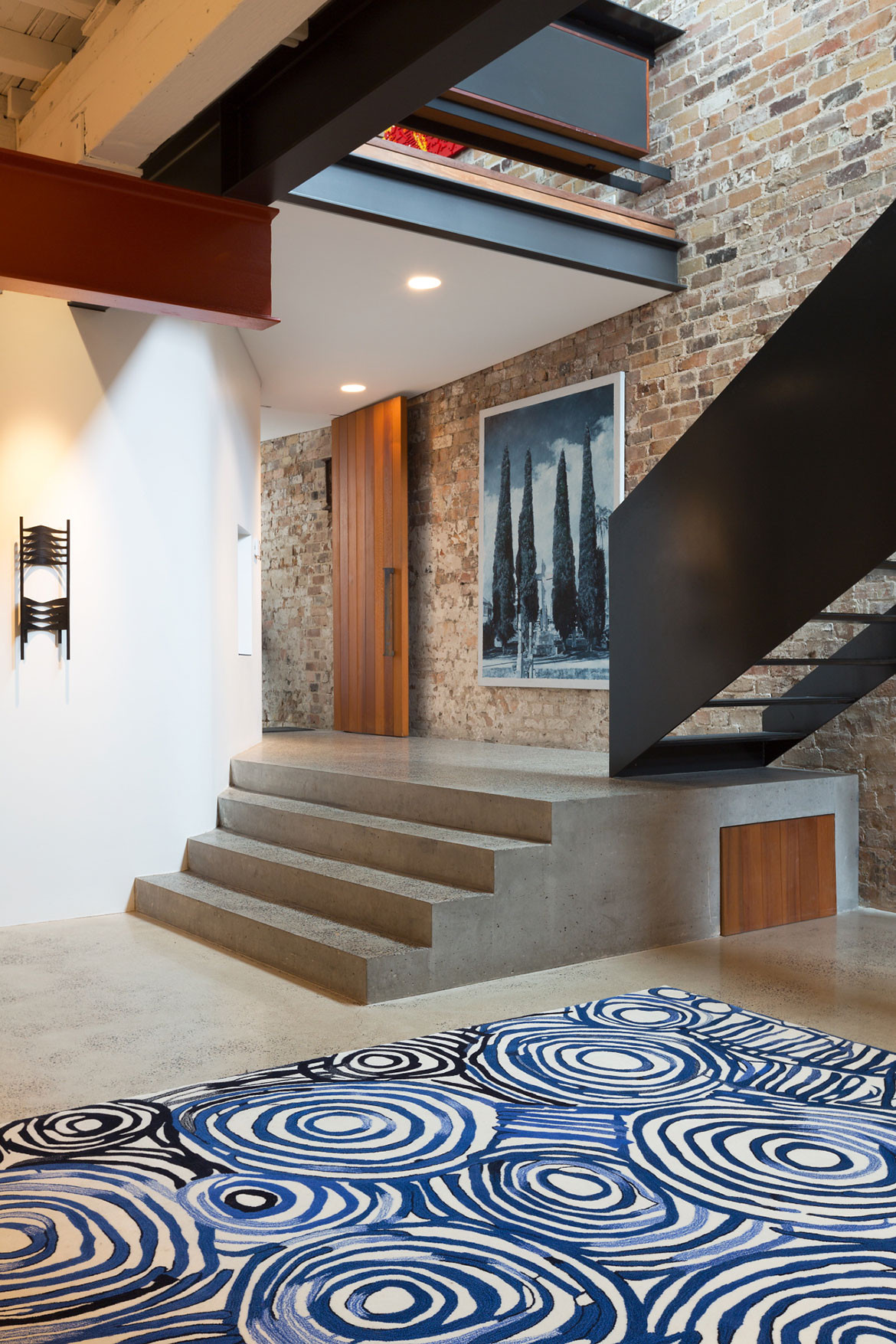 Once the colour selection had taken place, high resolution photographs of each piece was sent to the manufacturer, along with working drawings. Sampling was produced to ensure that the essence of Minnies work was achieved. "It was a highly collaborative process and one which was very rewarding for everyone involved," Jenny believes. When Minnie passed sadly during this time, it was left to her grandson, who was "extremely adept and very commited to preserving her legacy", to complete the project. According to Jenny, Fred remained very involved and signed off on every detail.
Yosi Tal explains, "Minnie's signature as an artist would definitely be her energetic brush strokes, so we took the challenge upon ourselves to translate this energy into the rugs. The painterly, sweeping effect of the designs are achieved through careful stippling of different coloured wool, and was the first time we had achieved this type of effect."
'Atnwengerrp', which means 'land of dreamings', comprises a limited edition collection of seven hand-tufted 100 per cent New Zealand wool rugs, based on iconic Minnie Pwerle paintings. "It was incredible that we were able to produce this collection that so honoured her," says Jenny. "Her daughter, Barbara Weir, was incredibly impressed when she saw it."
Jenny believes Minnie's art – and the rugs by extension – have a potent power. "Minnie's sense of colour and geometry is amazing, but there is also a connection to land and ceremony. [The rugs] have a topographical story about the landscape, but then there is a deeper story about how [her tribe] lives in the landscape, how they relate to it, and their ancestral stories. They're very unique; so Australian and so worthy because they're like a flag," she continues. "You have a piece of great significance and great beauty, but you can also not understand any of that, and still appreciate it."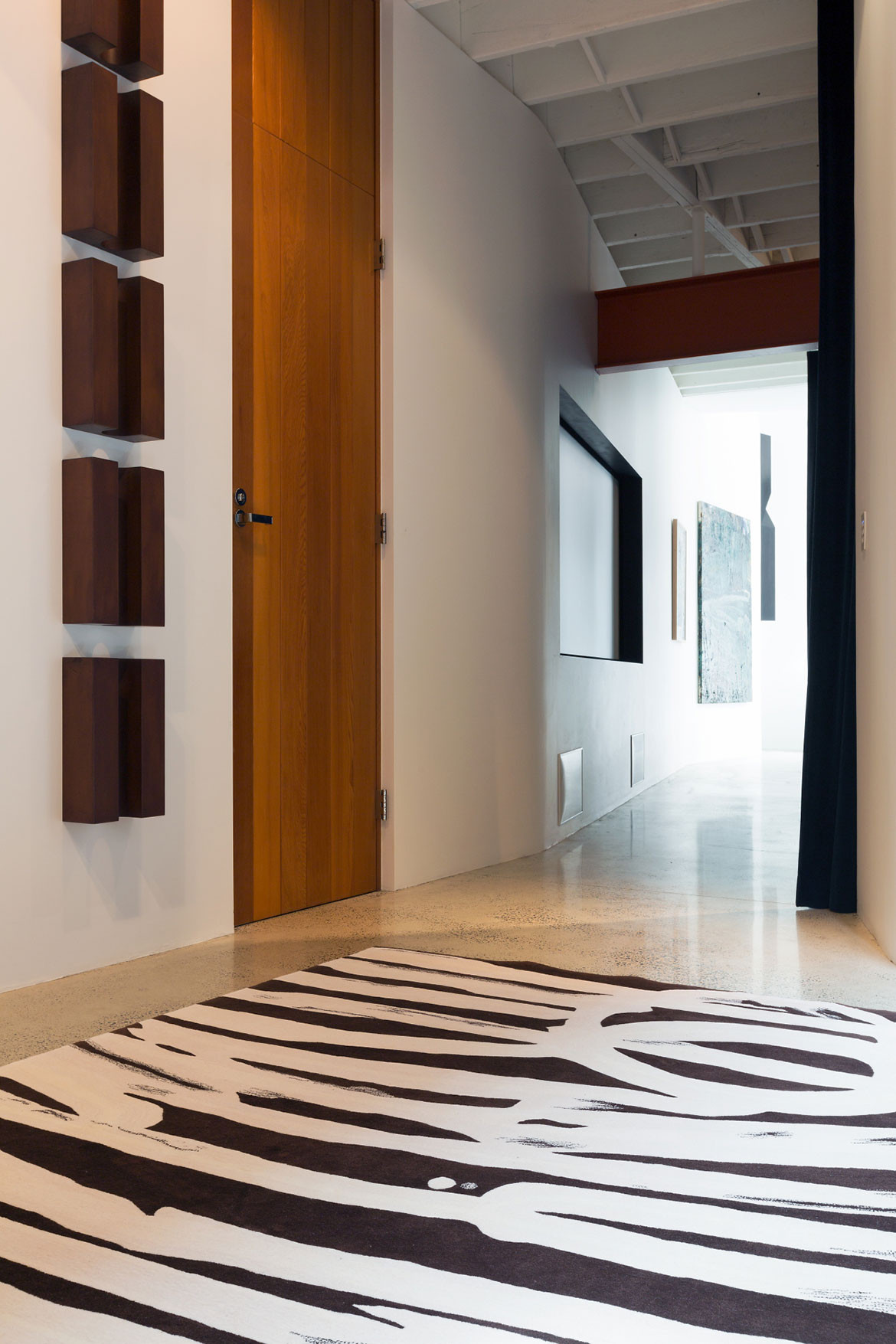 The Designer Rugs team say that through the process they "gained a great deal of insight into the nuances, history and importance of Minnie's work. We hope we've been able to pass this meaning along to a new audience, who then go on to engage with Minnie's art and other indigenous artists. Indigenous art is as unique as it is beautiful, and we saw it as a great honour to be a part of preserving Minnie's work, her history and her talent. Also from a purely aesthetic standpoint, Minnie's art is mesmerising and meaningful – we were excited to translate the work into rugs, and saw the potential for creating great design."
Although Minnie passed away before the launch of the collection, the royalties continue to support her family and community. Importantly, this collaboration paved the way for further Indigenous collections with Designer Rugs. So there is an ongoing connection with Indigenous tribes – and another way for their stories to be shared.
"We believe it is important to keep indigenous art alive through a younger generation," concludes Yosi. "Commerical collaborations like this should not only support young artists financially, but also show them that being an artist is a viable career. Nurturing that motivation to create is critical in keeping this unique art form alive."
Designer Rugs
designerrugs.com.au
'Atnwengerrp' rugs have been specified into a variety of projects, from beautiful homes to the National Museum of Australia. They are available from Designer Rugs.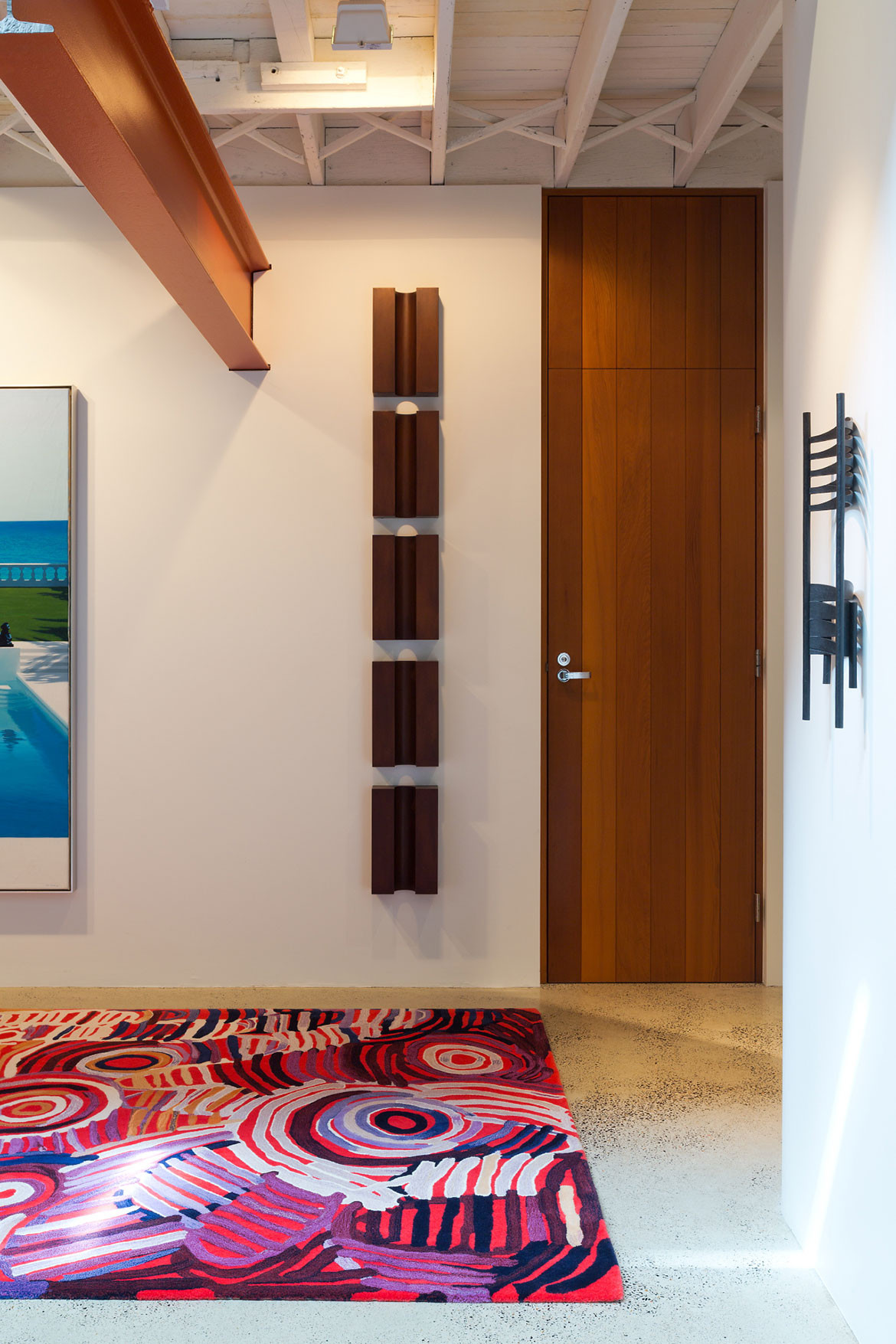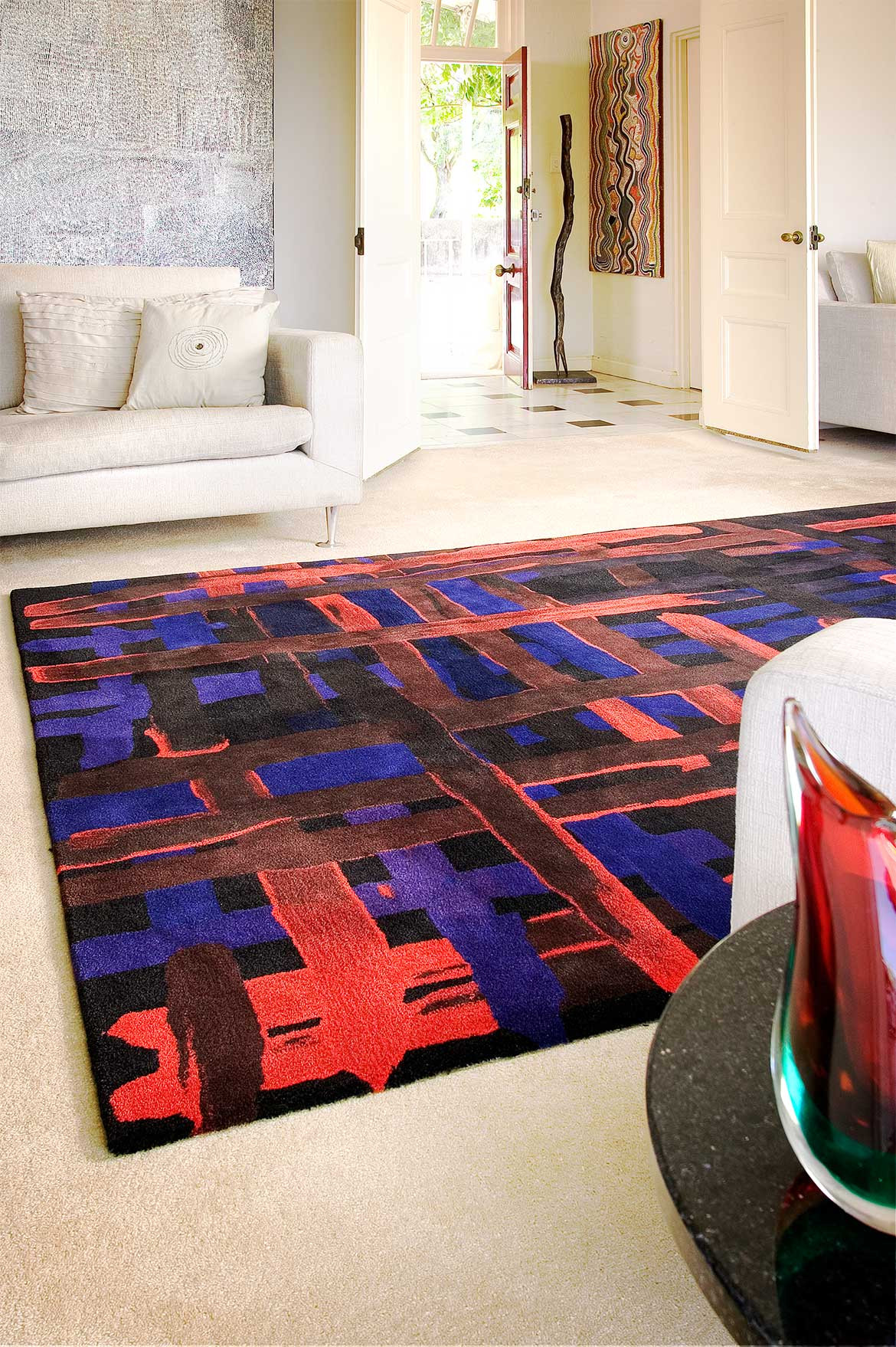 Tags: Austrlian design, collaboration, Designer Rugs, Indigenous design, Minnie Pwerle
---