Habitus: What drew you to pursue a career in design?
Marisa Hang: My parents were refugee migrants from Cambodia, and when they first arrived in Australia my mother was working as a seamstress. From a young age, I was always with her in the garage while she was working, and it encouraged me to think creatively and explore form and materiality.
A career in design was instilled in me from a young age and going down the path of interior design felt so visceral. I went into an interior design degree straight out of high school, where my knowledge and passion for design grew and I started to dabble in furniture design and completed a course in that also.
What is your design philosophy?
Be holistic. I always try to think about how elements within a space speak to one another. I try to be holistic in my approach and also take into consideration the smaller details of texture, smell, ambience, function, experience and context.
Having a highly considered concept to be the basis of the design is of major importance. Understanding the context and history of the project and evolving that information into a fluid design is equally important.
At K2LD we also have a studio vision statement of 'nurture the future'. This is ingrained within all the projects we produce and it's imperative when one's aim is to design timeless projects that have a positive effect on the community.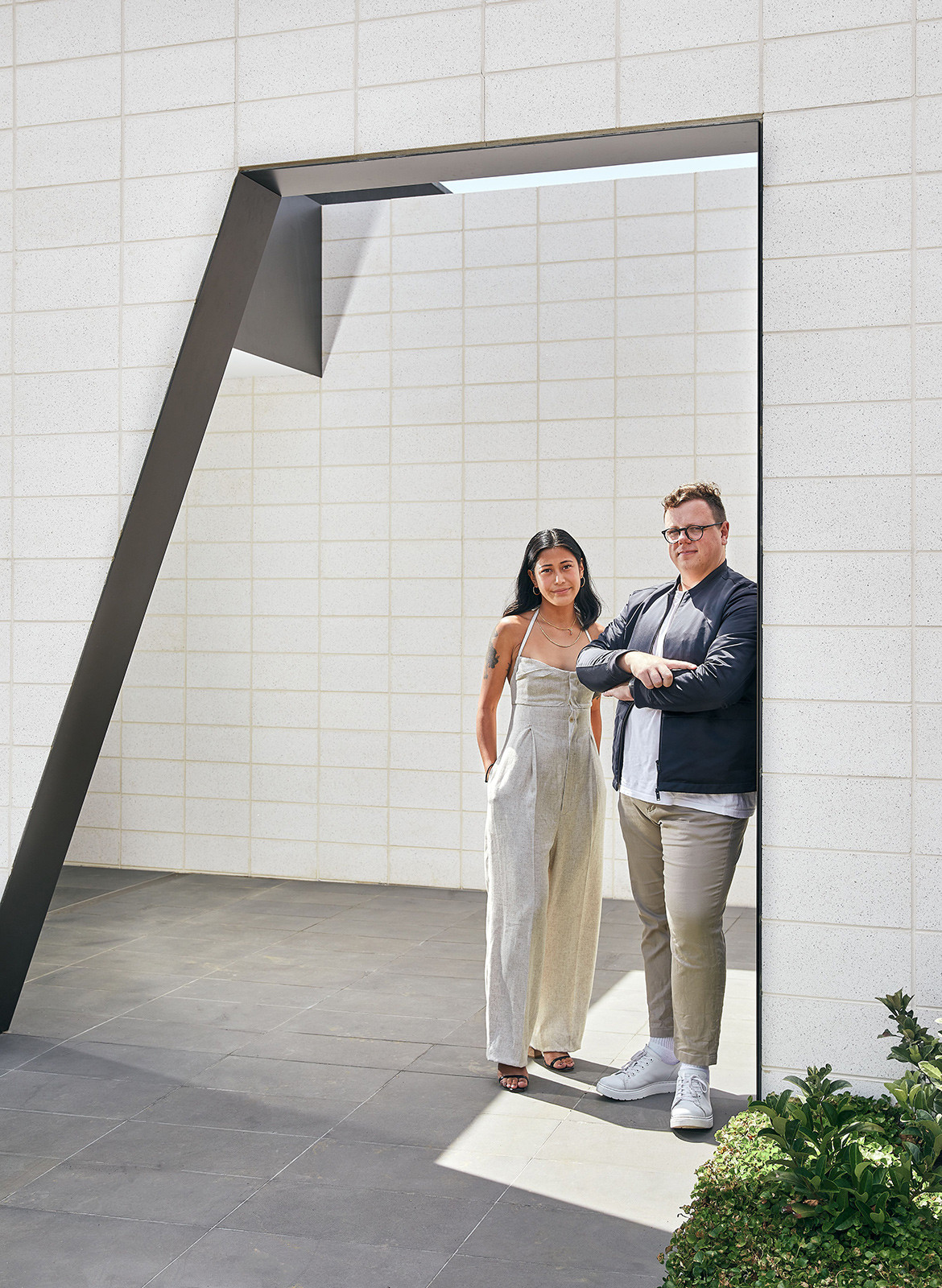 What are some key considerations when designing a home?
How to efficiently utilise the space. This is important in order to create a good flow.
Form, function, and longevity of design. If function is considered in a space, and how people will move throughout and use a space, then longevity of the design will be an outcome. So this is particularly important.
Ambience and atmosphere: we try to consider what sort of a feeling we are aiming for in a space.
Being empathetic towards the end-user is another key consideration. We ask ourselves how will they use the space? How will they adapt or how can we adapt the space? And how can this be the basis of a concept of home?
Optimise the features of the home. For example, if it has particular access to daylight, views, repetition, connections etc.
What does living in design mean to you?
Design is all about creating intimate moments, which can be done in multiple ways. It could be through light or access to greenery, or a sense of calm from a tiling choice. I love good design that evokes emotions. A well-designed space will see a balance between function and aesthetic sensibility. If there is a dialogue between personal experiences and tastes then the design will feel right through attention to detail and the emotions they evoke, that is fundamental to good design. Design is such a personal experience and it's about the balance of your own personal experiences and aesthetics.
What responsibilities do you feel are imperative for an architect/designer in the 21st century?
Inclusivity, sustainability and wellness.
Design is about improving living standards and lifestyle. Its intent is to provide a solution that is unique and respectful to the client's individuality. Having inclusivity, sustainability, and wellness at the forefront of how our industry will open the dialogue of how we can better our society and way of living.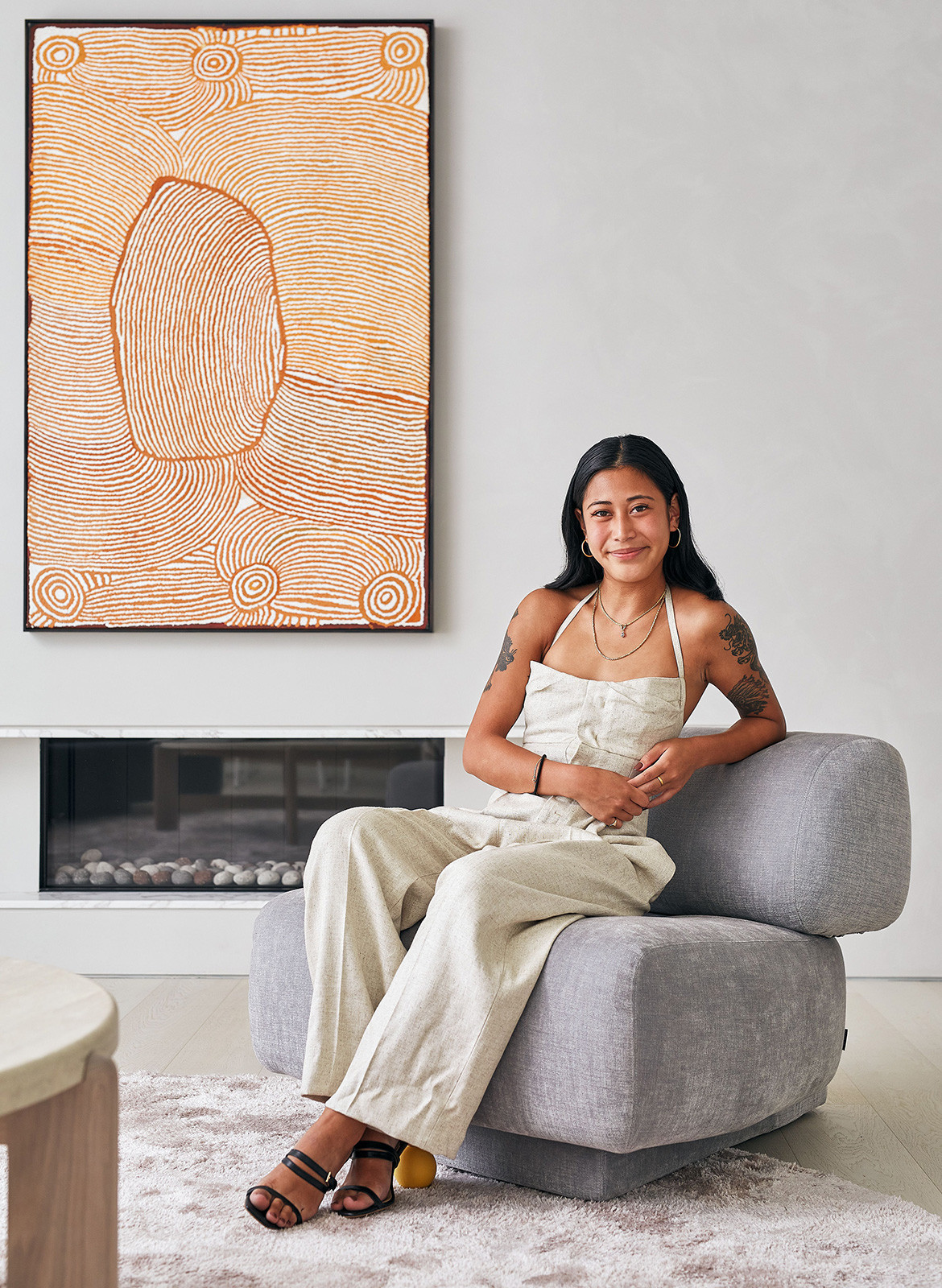 How have you seen needs and wants for residential interiors changing?
Adaptability; creating spaces for future endeavours is something that will continue to be important. In particular, since we have spent so much time at home in the last year. Having an adaptable home means we aren't restricted to how we use any given space.
Investing in vintage designer furniture will see a change in residential interiors. 
The increase in multi-generational living arrangements will also have an effect on residential interiors, as you have to have that sense of community and close relationships. Designing for multi-generational living also speaks to adaptability as different generations have unique needs from their home.
K2LD
k2ld.com
Photography by Griffin Simm
We think you might like this interview with Jonathan Richards of Richards Stanisich
Tags: Design Hunters, design hunters profile, INTERIOR DESIGNER, k2ld, marisa hang, residential, residential designer
---