Byron Bay and its surrounds have changed over recent years as city dwellers have flocked to the coastal paradise for a sea change or tree change. But drive 25 minutes north to Billinudgel and the laidback utopia still exists in the hinterland and on the coast. It's here that Martin Johnston grew up and now works and lives with his young family, designing and making furniture with great respect for history.
As the son of a well-respected local joiner, Marty grew up in and around the workshop of his father, Bruce, becoming familiar with machinery, tools and timber. He had a passion for being creative and developed a love for working with his hands, making skateboards and ramps with his friends. Following an apprenticeship with Bruce after high school, Marty and his now-wife Casey travelled abroad and worked in England, where Marty made shop fittings for Urban Outfitters. Although he worked with less desirable materials, there was creative freedom in what he produced and the experience inspired Marty to start his own workshop. He and Casey moved back to Australia in 2010, ready to "chase the dream" as Marty describes.
Their house merges many of their stylistic preferences, including the classic Queenslander and the mid-century fibro fishing shack.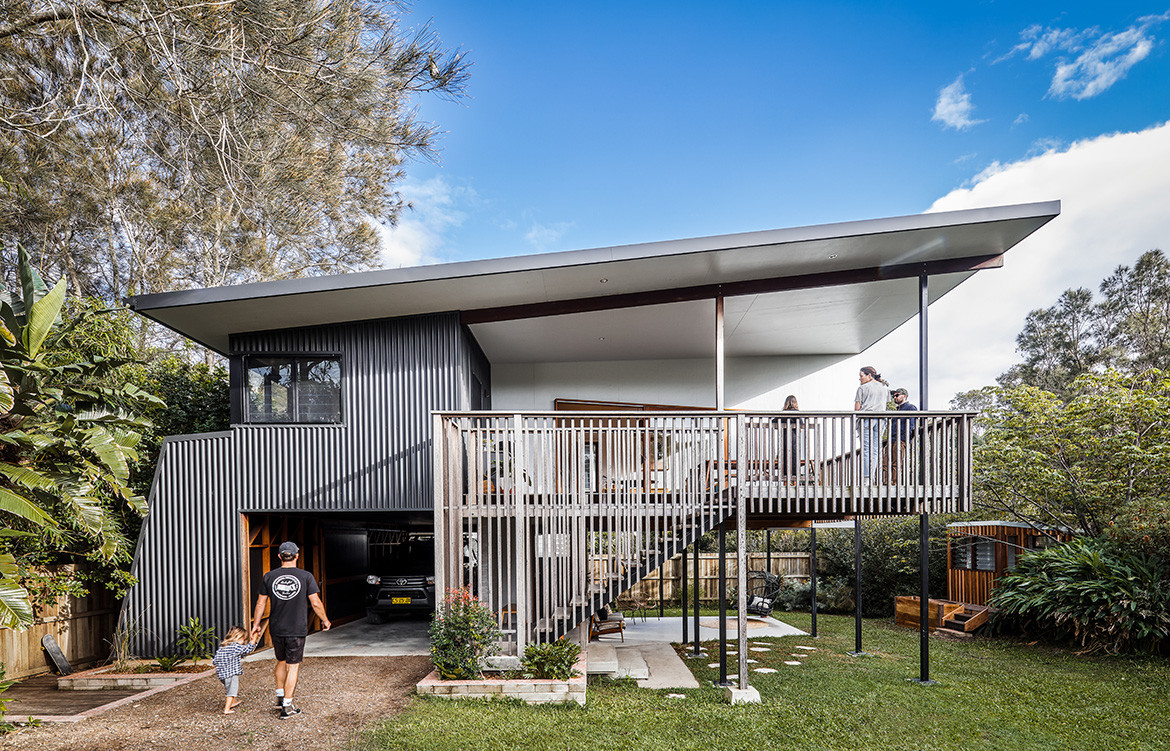 It was serendipitous timing as the popularity of Byron was really kicking off, and an influx of new residents to the area commissioned Marty to produce furniture and built-ins for their new permanent or holiday homes. With the growth of his business and his father's retirement, Marty took over the family workshop in 2017.
"It's a special privilege to continue in his workshop. I have a lot of pride in this area and people from dad's generation still pop by," Marty says. He also has the privilege of using the beautiful old machinery inherited from his father – British, German and Australian heirlooms from the 1950s. "They're finely tuned machines and the whole street knows I'm working as soon as I turn them on. They rattle and roar. All muscle and no brains," he says.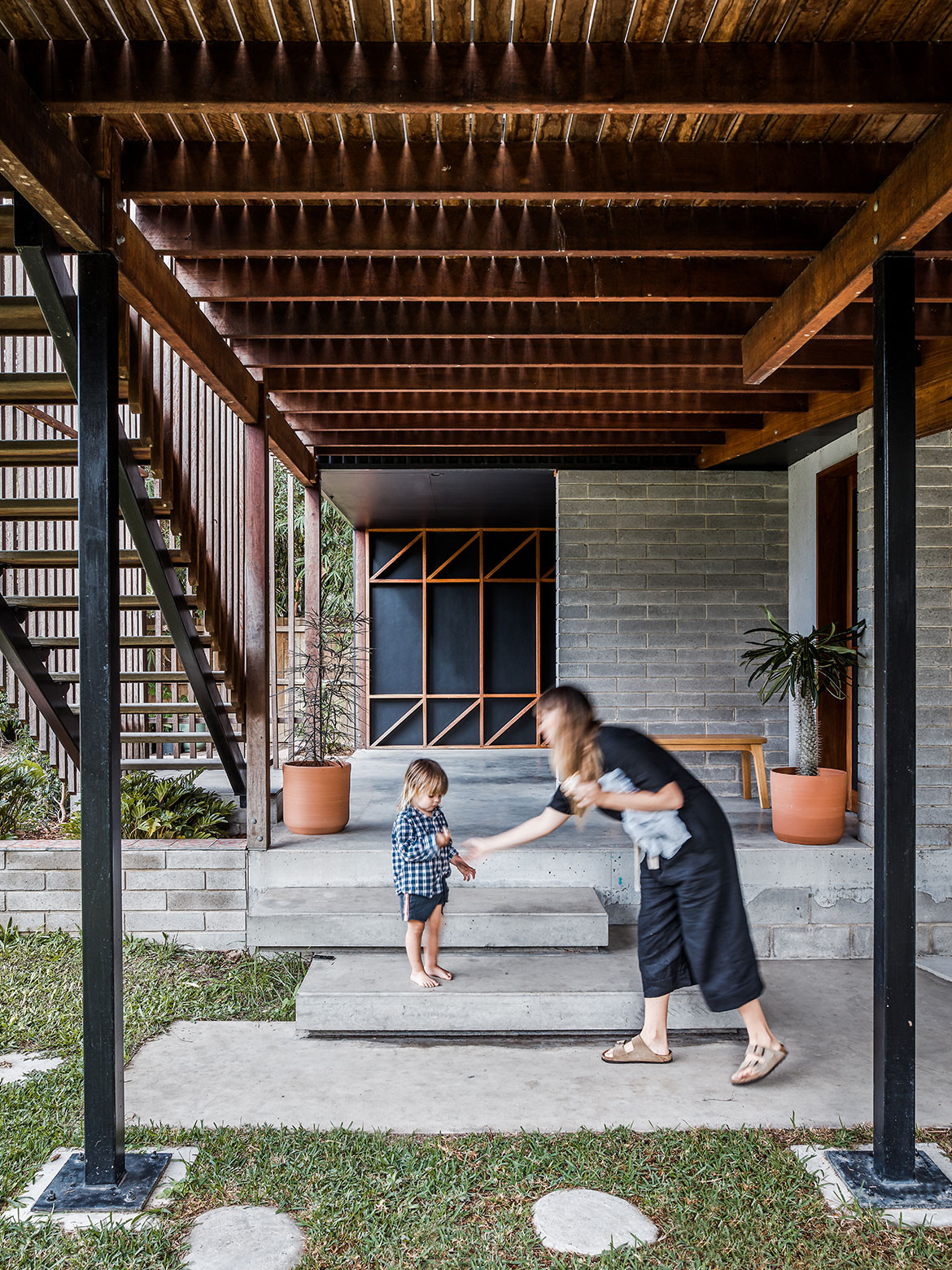 Along with the workshop and machinery, Marty inherited his father's approach to craftsmanship, working through each design from small concept sketches to full 1:1-scale drawings on large sheets of plywood. It's a technique that craftspeople have used for centuries and a "foolproof system" he says. "It's fitting because we are a small-scale operation nestled away in the bush in a little old industrial town, and here I am building furniture as they did 50 years ago." He is also attracting clients in an old-school way, as local residents, architects and builders drop by the workshop to request a table, sideboard or chairs.
Marty's approach to his work is driven by strong beliefs and he draws on local resources wherever possible in support of the region's skills, economy and sustainability. He brought on a young apprentice from Bangalow in 2019 – "Local work has always helped my family succeed so we wanted to further invest in our area" – and personally selects Australian hardwoods from plantations in Byron Shire and between Brisbane and Coffs Harbour – "I like to promote any business that is doing well in the area and coincides my beliefs."
Marty uses hardwood not only for its beauty and durability, but because at the end of a piece of furniture's life, the timber is recyclable and biodegradable. "I think about where the material has come from and where eventually it will go; what will happen when its current use is fulfilled," he explains.
Located just five-minutes' drive from the workshop, Marty and Casey live in a coastal town that conjures up the idyllic Australian dream.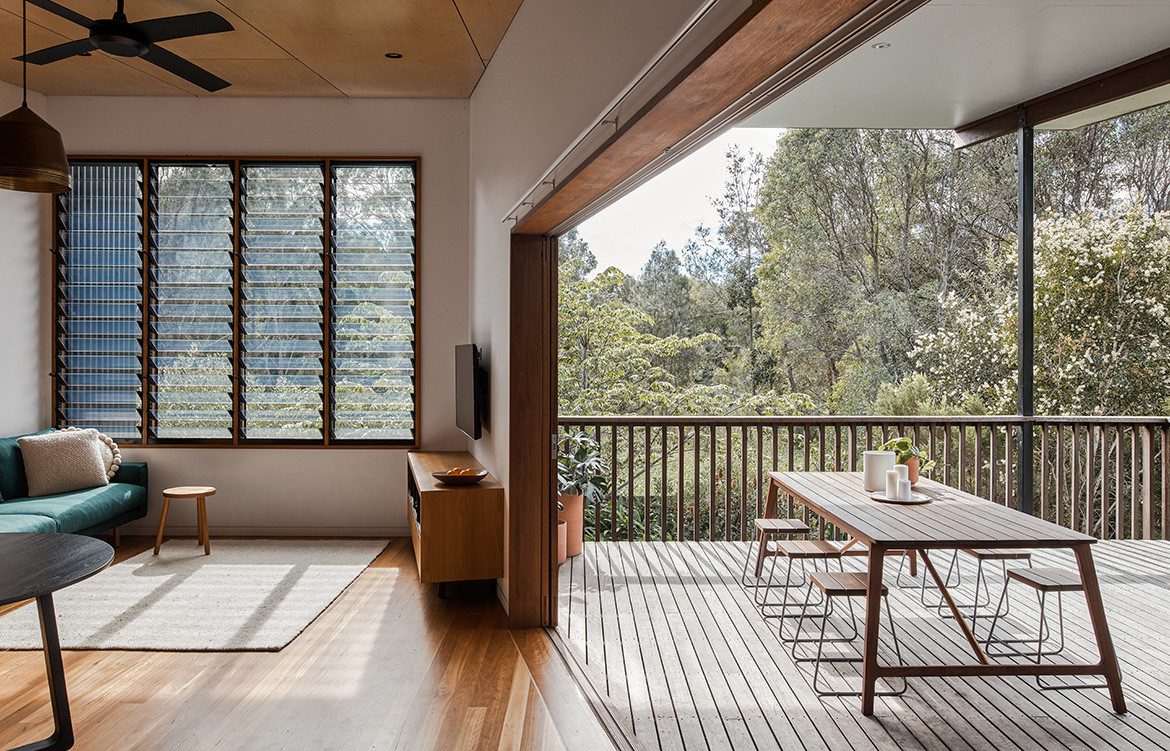 The designs of his built-in and freestanding pieces are intended to be as enduring as the material he uses, both in their robustness and style. They have appealing and timeless forms with clean lines, subtle curves and exposed details that emphasise the handmade craftsmanship and quality. These details often govern the form of a piece and have hints of mid-twentieth-century timber furniture, reflecting Marty's interest in history and respect for Australian design.
"My style is a response and homage to craftsmanship. I want to enjoy producing it and my pieces have become more technically driven as I have progressed," he says.
Marty's work is also inspired and influenced by the architects for whom he designs built-in joinery and he appreciates the challenge of large architectural jobs both for the scale and technical requirements. He produced the Kashihara table and bench seat designed by Luke Hayward of Atelier Luke and has done multiple projects with Justin Twohill of Büro Two Architecture, including Marty and Casey's own home where they live with their two young boys, Ozzy and Raph. The couple are long-time admirers of Justin's work, so given the opportunity, they wanted Justin to design their house.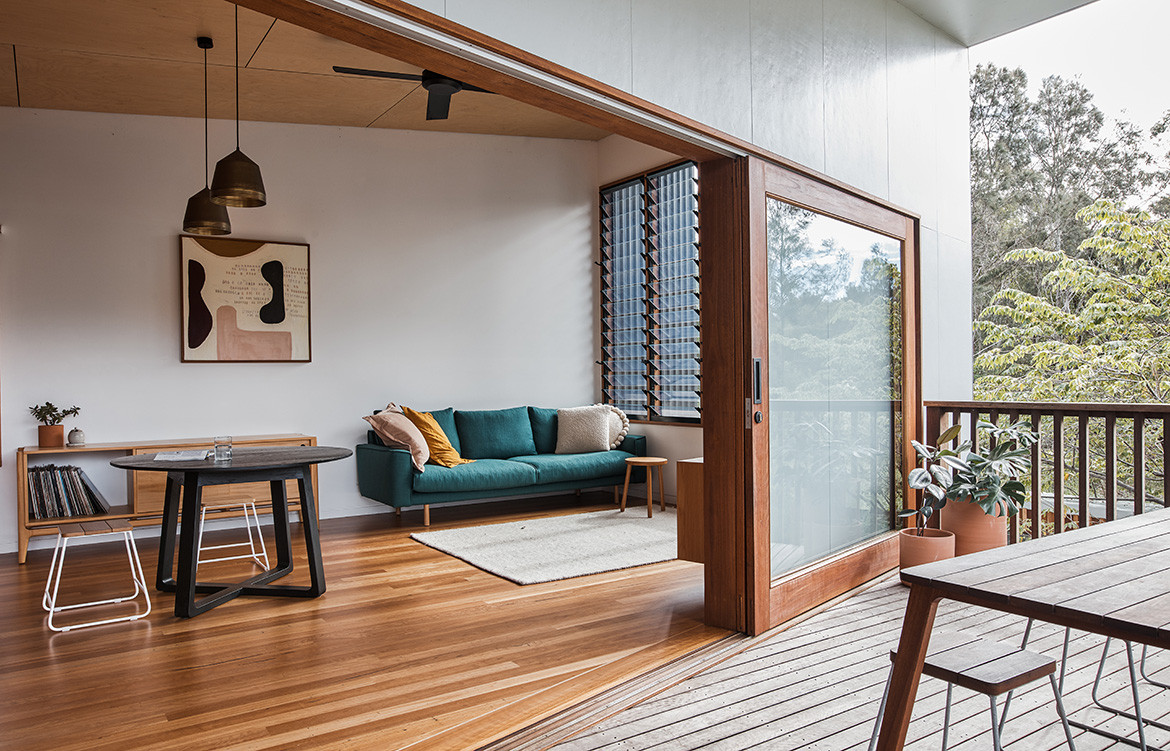 Located just five-minutes drive from the workshop, Marty and Casey live in a coastal town that conjures up the idyllic Australian dream. "Being in the workshop is hot and labour-intensive, but as soon as I drive down my street I get the refreshing coastal breeze and we grab the boys and go for a swim," Marty says.
Their house merges many of their stylistic preferences, including the classic Queenslander and the mid-century fibro fishing shack. Marty designed and made all the joinery and at only 58 square metres, the house also embodies the couple's interest in small-space living.
While Marty balances the joys and hard work of a growing business and growing family, he is proud to carry on his family legacy and traditional approach, personally delivering each piece to his clients and seeing the smile on their face. "There is the satisfaction of building and creating something, but it is tenfold when you deliver it to someone's home and celebrate what you've done," Marty says.
Martin Johnston Furniture
martinjohnston.com.au
Photography by Andy MacPherson
We think you might also like this profile on Patchwork Architecture.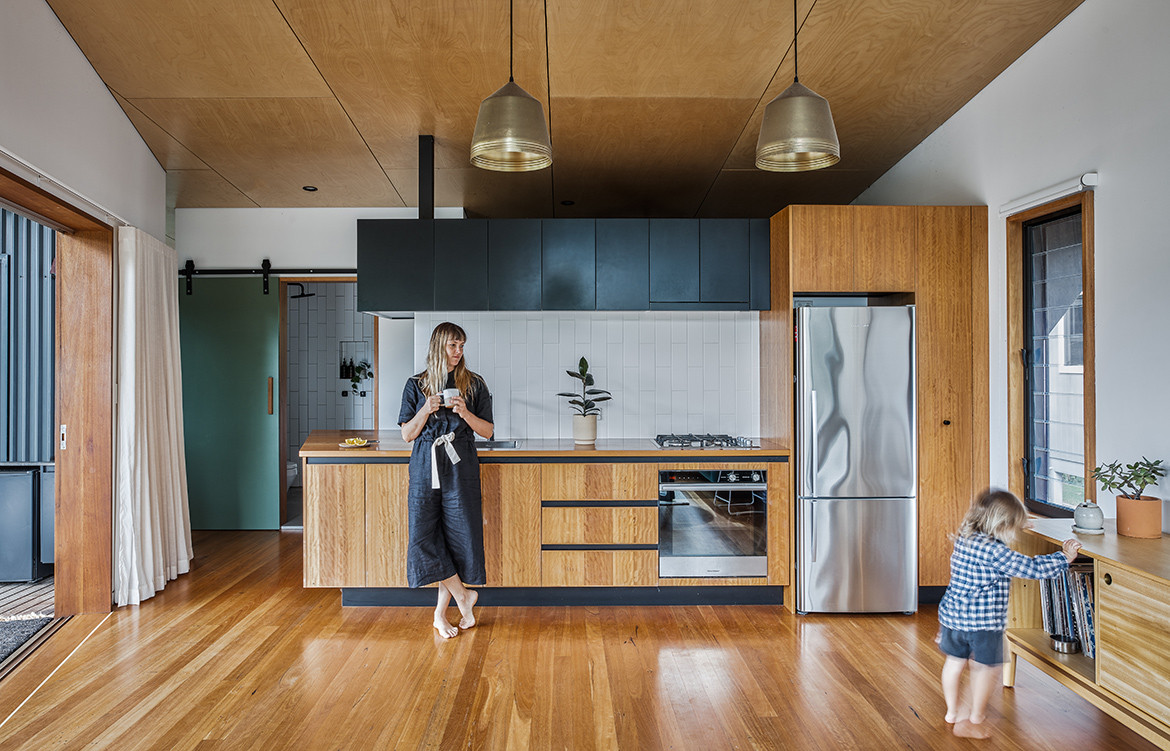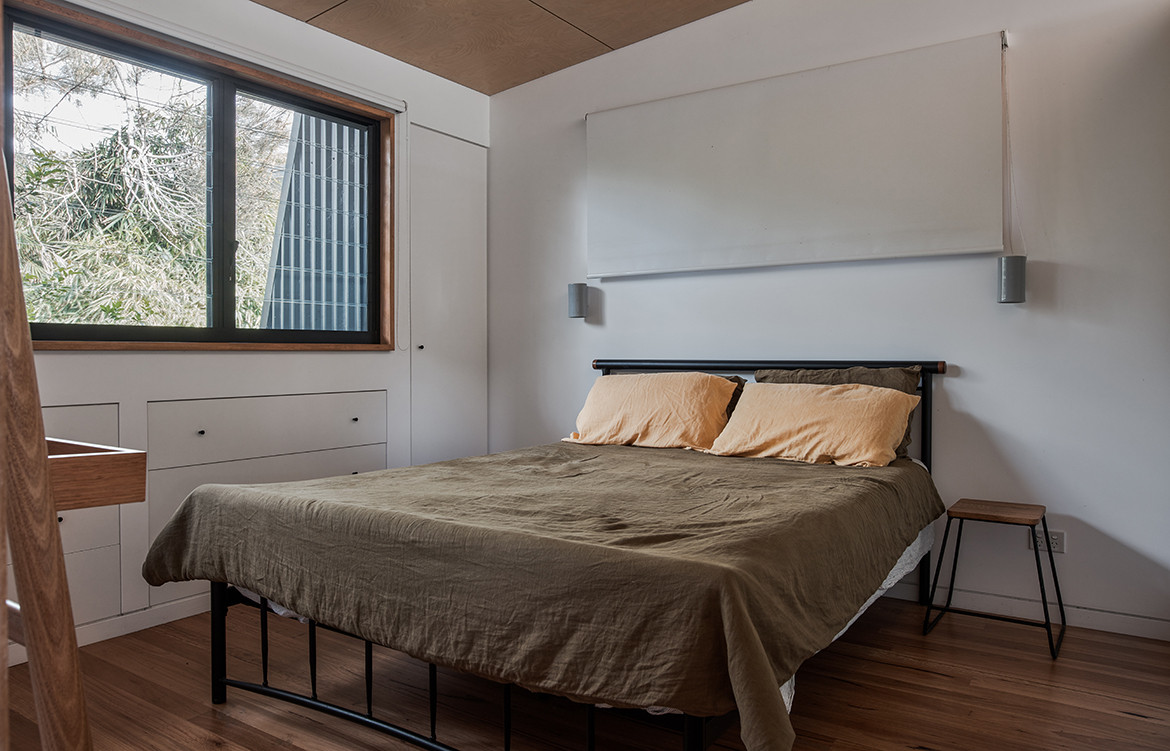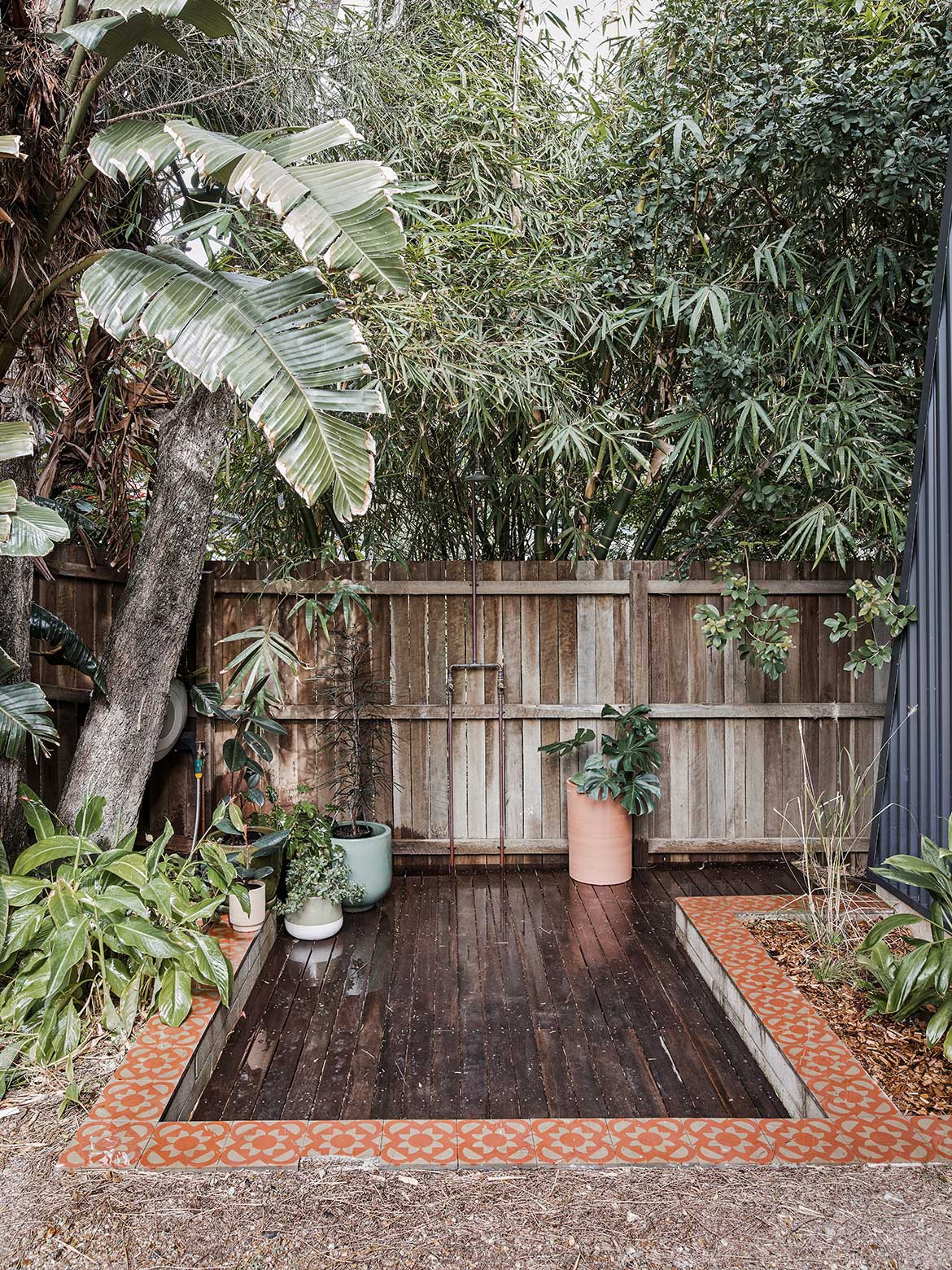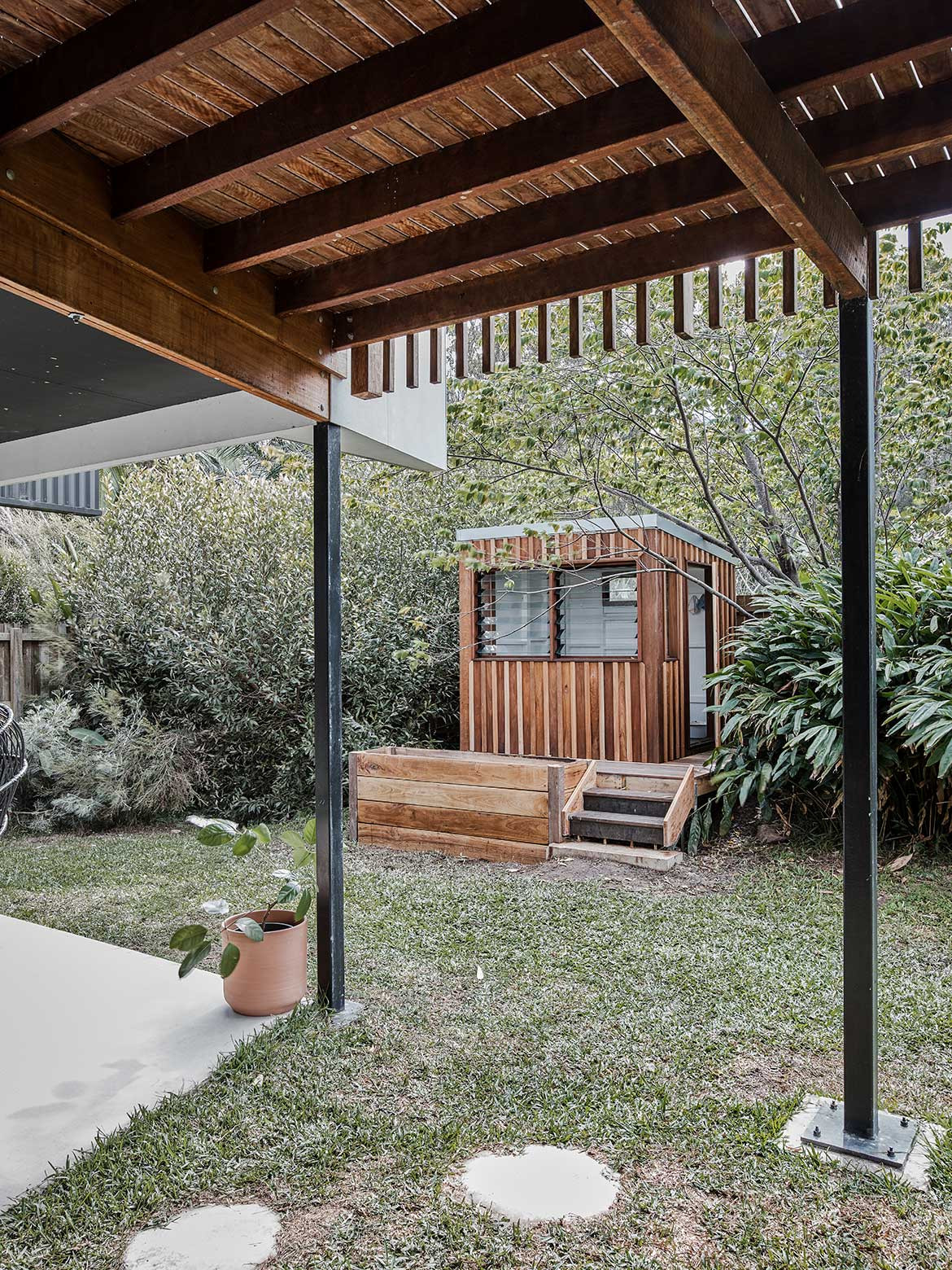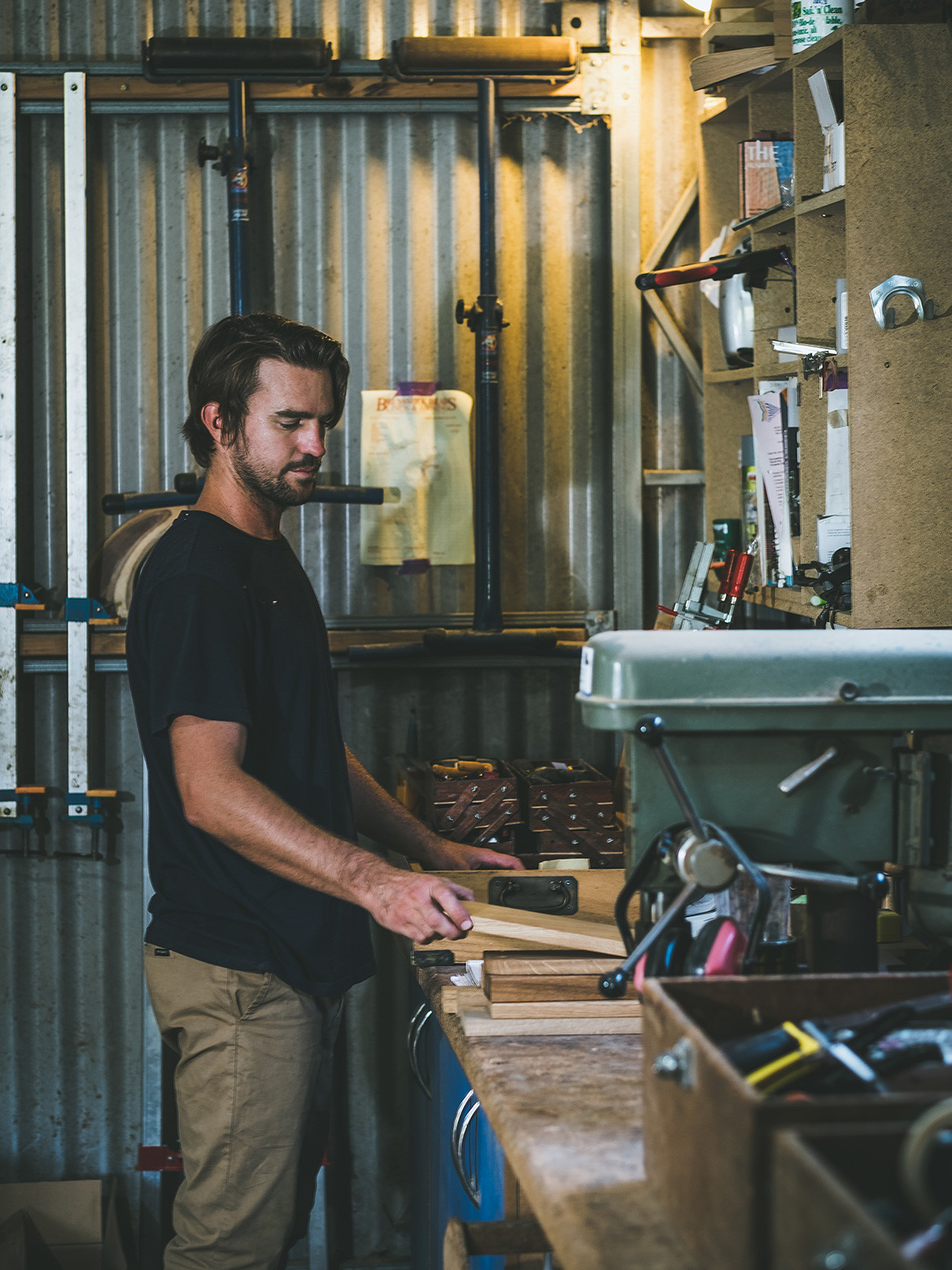 ---