I am sitting idle in bumper-to-bumper traffic on the East Bernardino freeway en route to Modernism Week. It's a mild winter's day, the sun trying to peek through the heavy clouds, a stark contrast to when I was here last August in the relentless heat of summer. The San Jacinto mountain tops in the distance are covered in a light blanket of snow, signalling that my destination is not far off (only a week later, it would be snowing in the Hollywood Hills!)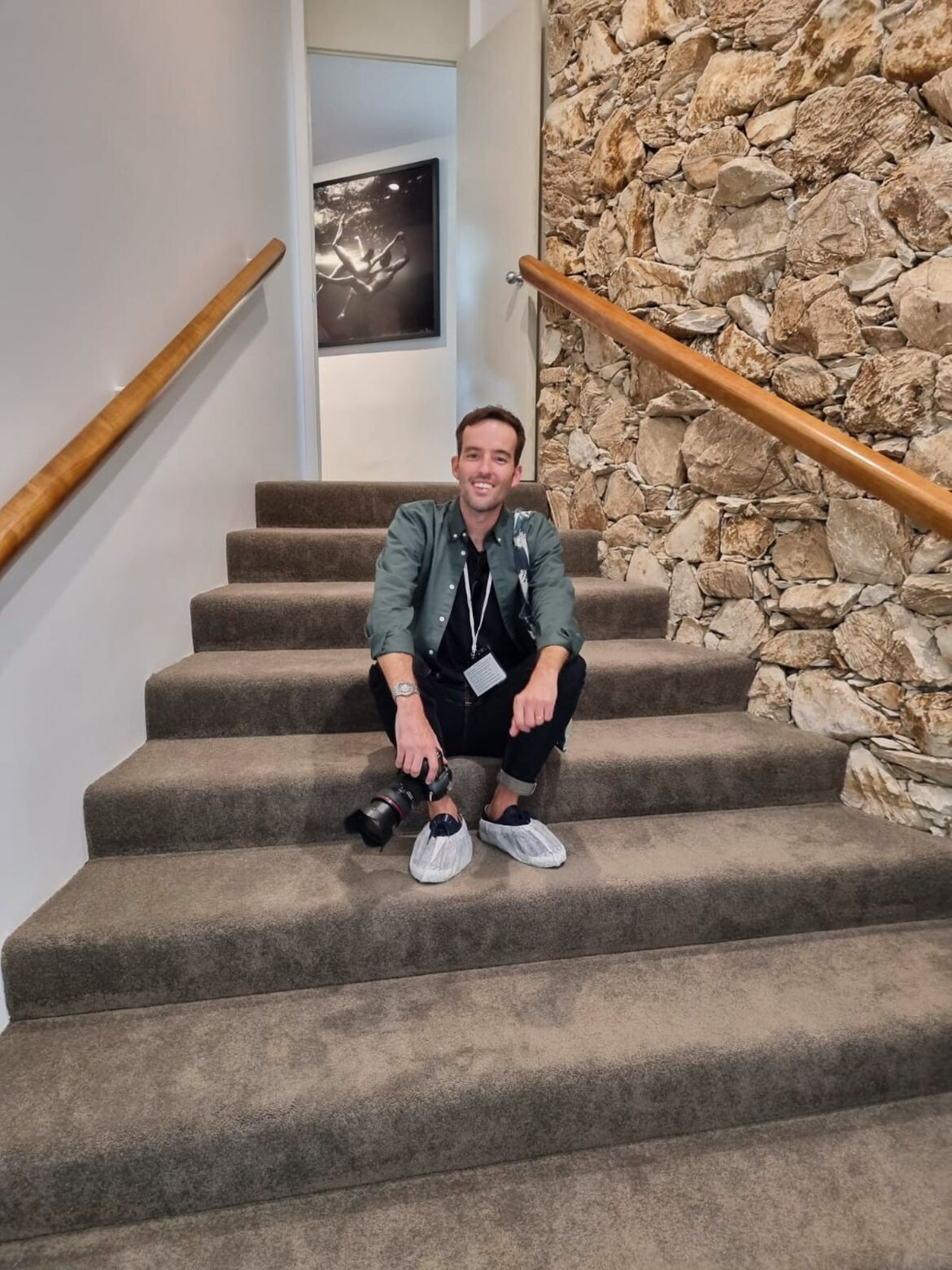 Running slightly late for the keynote presentation by Morphosis director Thom Mayne, I race into The Annenberg Theatre located on the subterranean level of The Palm Springs Art Gallery. As I've traversed half the globe in the previous 24 hours to get this far, surely a few more minutes can't hurt.
The auditorium is filled with punters wanting to hear about the Starchitects' practice. Recounting some of the early foundational projects in his career (including the seminal Blade House), Thom deep dives into his design approach and philosophy on the built environment with conviction. "The look of a building reflects its demands. Material and form should be coherent and organised, making it memorable and one of a kind," he shares. At the helm of Morphosis since the early 70s, his practice is recognised internationally for its striking articulations and defying feats of engineering brilliance.
His work in China, among other places, must be seen to be believed. The sheer volume of workers and lack of regulation in the region allows for such achievements in architecture, which he articulates with the quip, "Today's invention is tomorrow's history". A reminder that our actions today will impact us well into the future.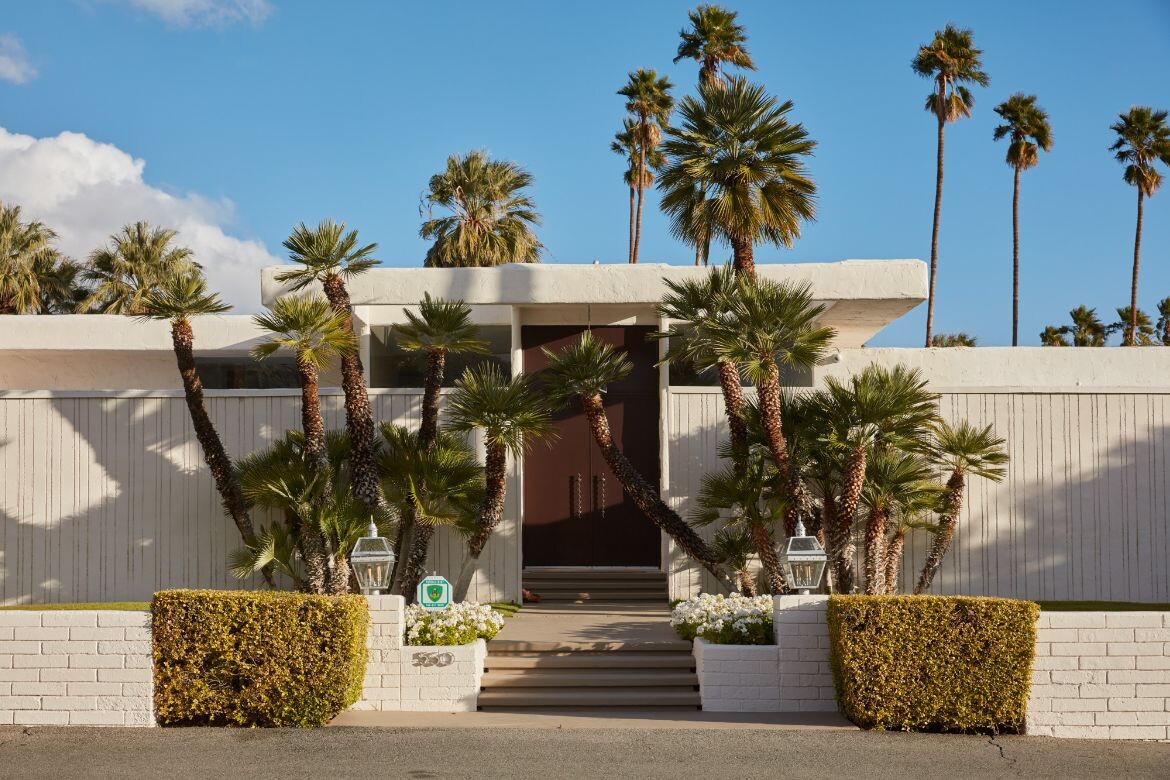 Now in its 18th year, the quiet desert town of Palm Springs comes alive each February with a series of tours, talks and cocktail parties that appeal to the most discerning of Modernism enthusiasts. Back to its full program post-Covid, tourists come from all corners of the globe to experience this desert oasis, a utopia built 75 years ago, predominantly by architect-emigres with European backgrounds looking to leave their mark on this unforgiving landscape.
In contrast to the festival's primary objective of promoting modernist architecture, the presentation by Pulitzer Prize-winning architecture critic Blair Kamin was a standout. Setting the mood by asking the audience "Who is the city for?" Kamin explored the history of some of the most iconic Modernist projects and the communities displaced to build them. The concept of equity in architecture can easily be overlooked by the romanticism and beauty of the work produced by masters such as Mies and Corbusier.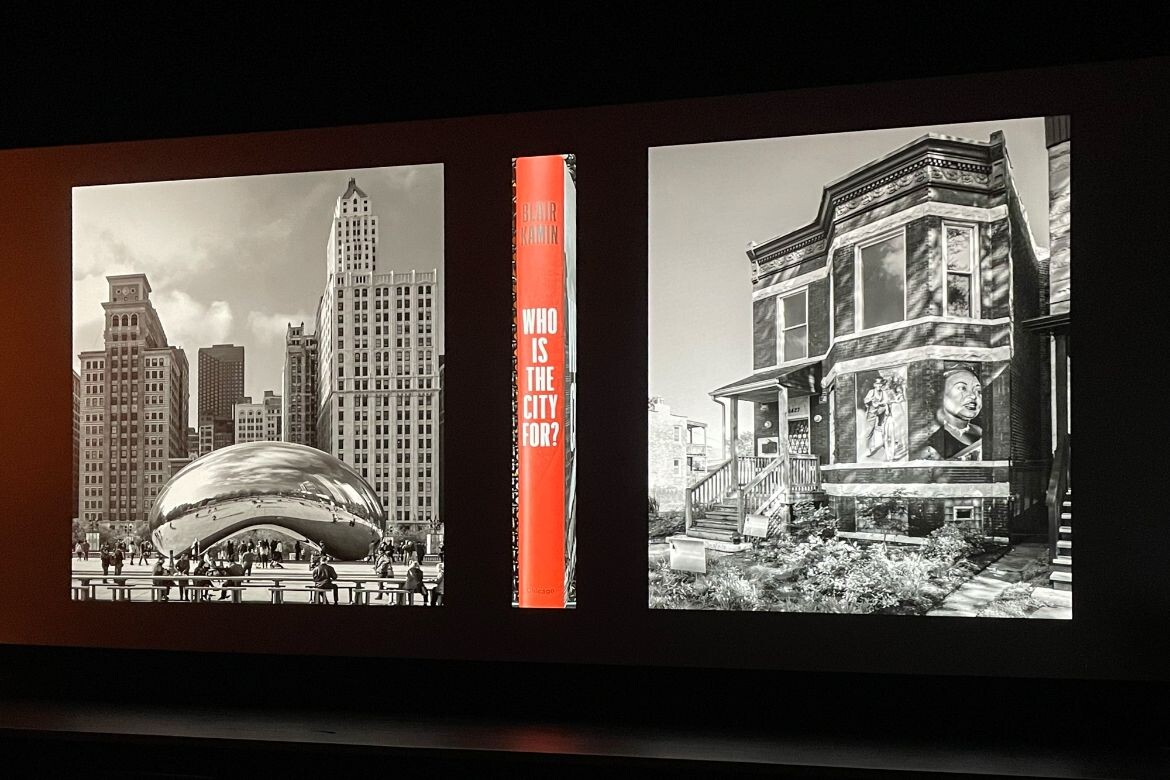 In Kamin's opinion, a building should act as a "good citizen" enriching our communities and ensuring people of all backgrounds and social standing have access to well-designed public amenities and spaces. Architecture should not be exclusionary or just for those who can afford it! Kamin laughs and says he was an "interesting" choice of presenter for the festival as he is not the biggest fan of Modernism. If we want to move forward, we must reflect on our past mistakes.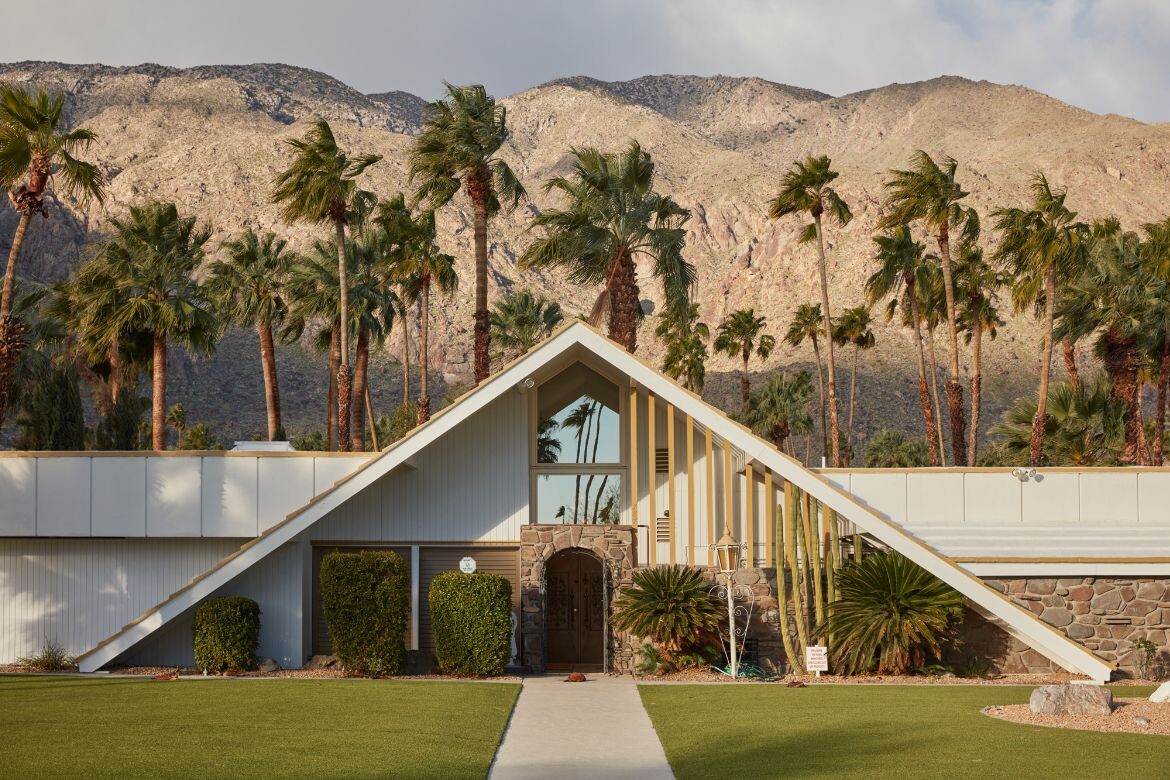 I had a quick chat with him after, and upon showing an image from the Kessell House by Iwan Iwanoff he complimented the "handsome" photo and said it could be enough to make some actually like Brutalism – I was happy with that!
When thinking of modernist architecture, Long Island, New York, is not a place that comes to mind. Watching Timothy Godbold (founder of Hamptons 20th Century Modern) showcase a vast array of striking mid-century homes currently under threat or already demolished quickly changed this perception.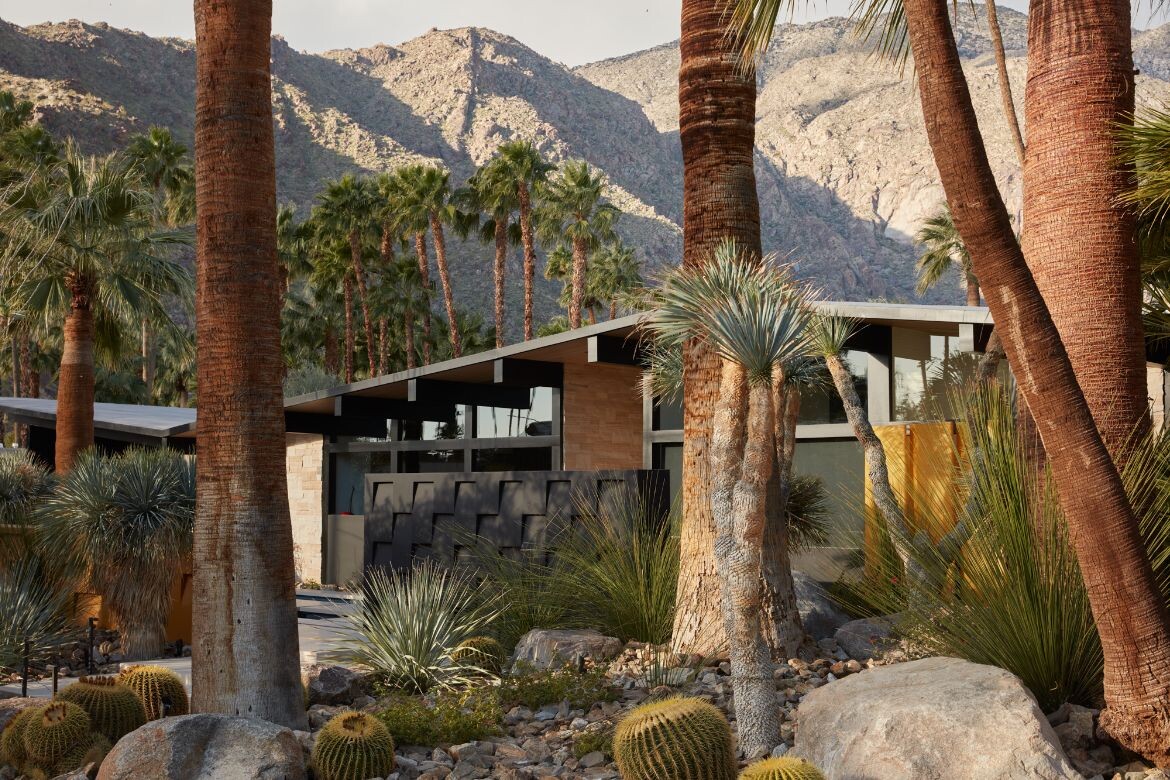 As a fellow Perth native making good in the U.S., Godbold revealed the lack of government policy to protect these historical gems. A home in the area is only granted heritage protection if its located within a wetland area or is over 100 years old. If not, it's fair game for developers and the commissioning clients in this affluent summer haven to do as they please with the land.
In early 2020, Godbold set up the foundation after realising no organisation was working to protect the significant number of modernist homes remaining. Through education and engagement in the local community, he is fighting to uphold the area's rich architectural history and ensure no more homes face an untimely end.
A tour of the House of Tomorrow (Honeymoon Hideaway House) by William Krissel and Dan Palmer is an absolute must! Left to whither away in the Californian desert by a succession of neglectful owners, it was just renovated, sold late last year, and once again opens its doors to its legion of fans. The home has a tragic history with its commissioning client, local celebrity developer Bob Alexander, his wife Helene and his parents killed in a tragic plane crash in 1965. A couple of years later, in 1967, Elvis and Priscilla Presley briefly honeymooned there adding to the intrigue of this iconic residence.
As the week continued, the weather deteriorated to near-freezing conditions (very un-Palm Springs) but double-decker buses continued to tour the neighbourhoods day and night, filled with tourists.
Presenting the work of Iwan Iwanoff alongside architect Stuart Harrison was a highlight of my time at Modernism Week. When looking at Palm Springs and Perth, you can draw several similarities. The stark light, desolate landscape and infinite blue sky played a significant role in Iwanoffs practice, similar to his Californian contemporaries. Iwanoff developed a unique architectural language in his adopted city of Perth, as did architects like Albert Frey, William Krissel and E. Stewart Williams (to name a few) in Palm Springs. The idea of a foreign architect giving prominence to a place is evident here. As Stuart Harrison says, "Sometimes, it takes an outsider to see a place most, to see it truly."
For this foreigner, the trip to Modernism Week was inspiring. The program offered a diverse range of talks, tours and the opportunity to connect with many peers from around the globe. Thanks to Mark and William from Modernism Week for their hospitality!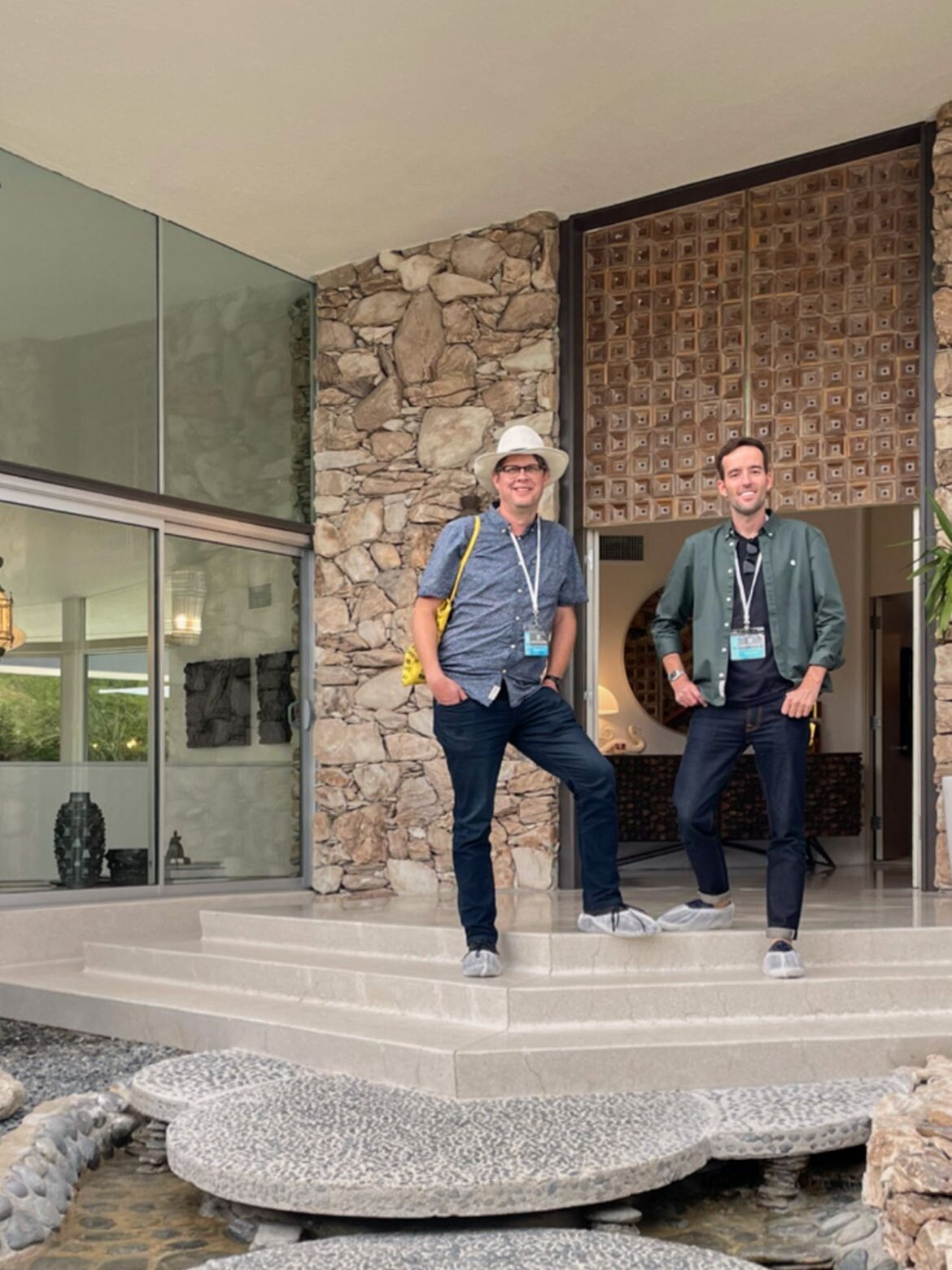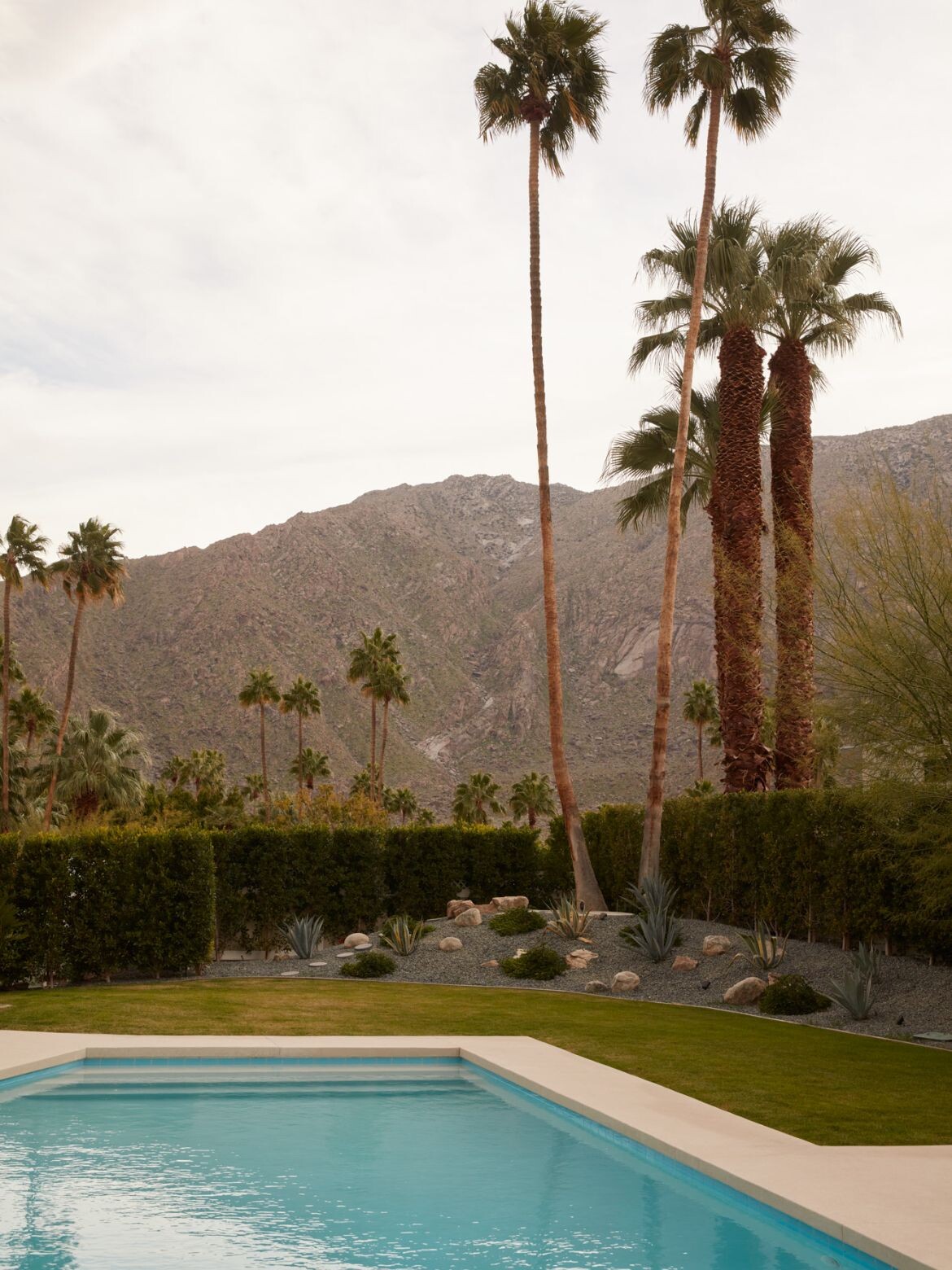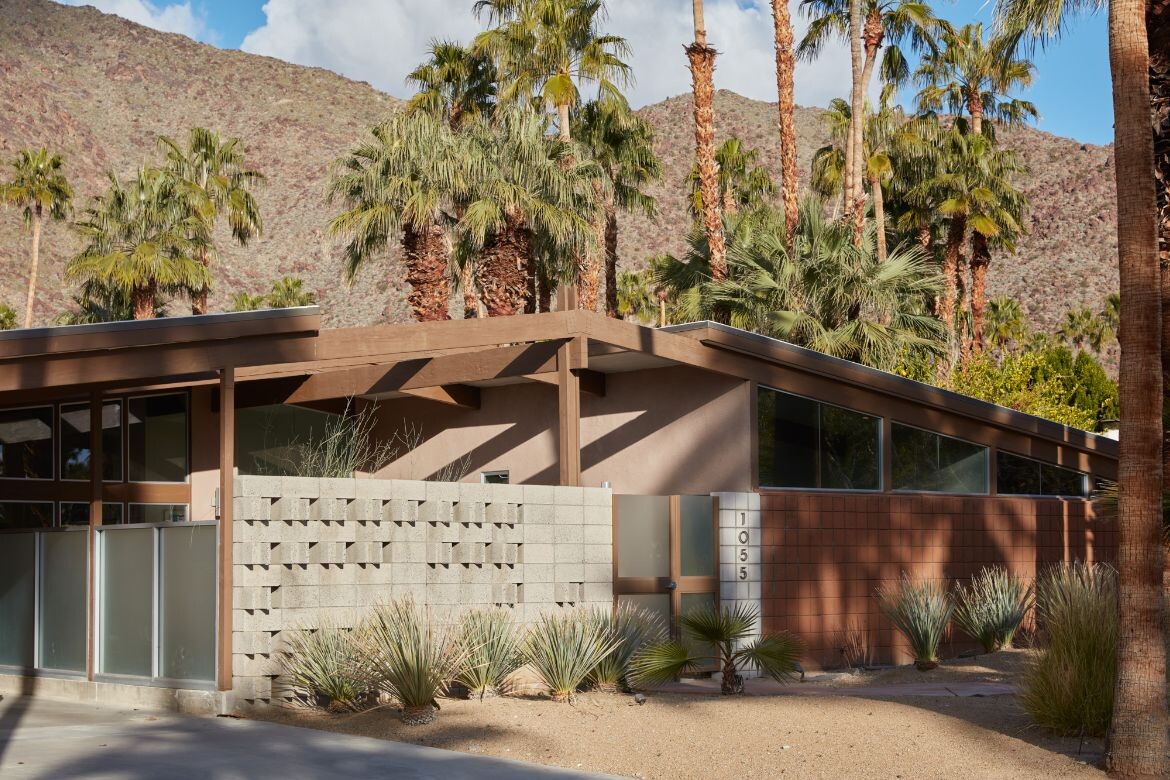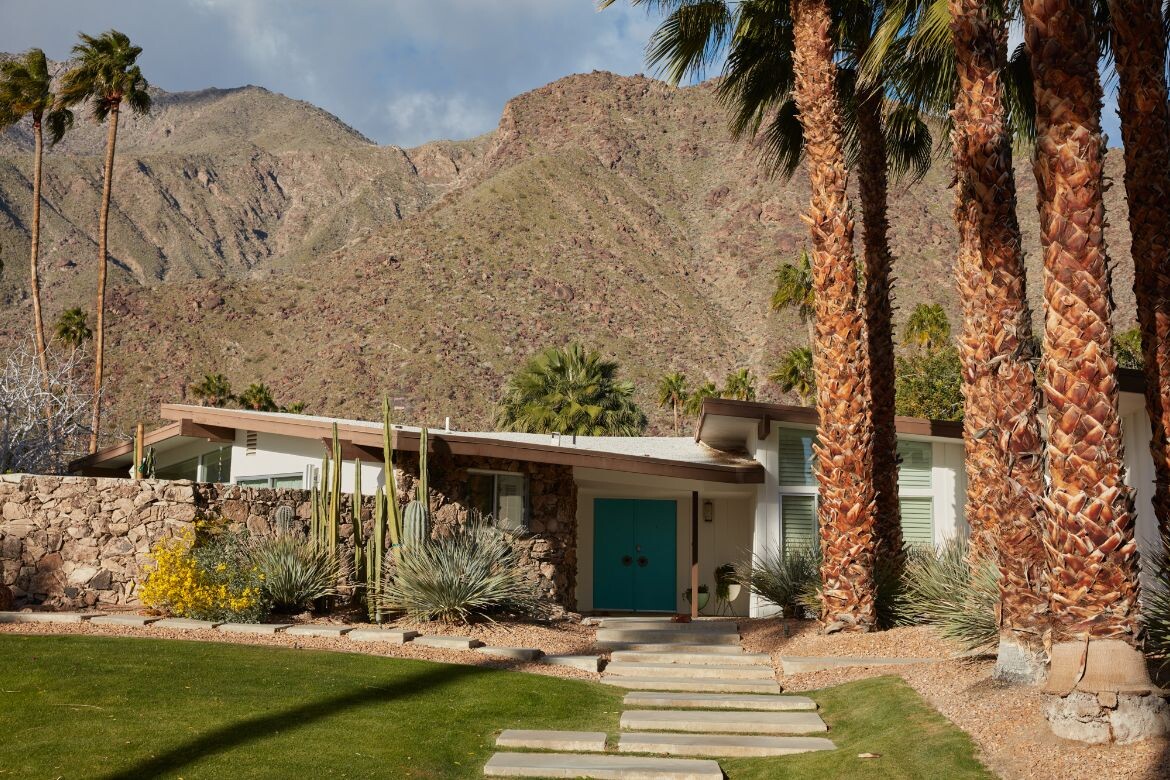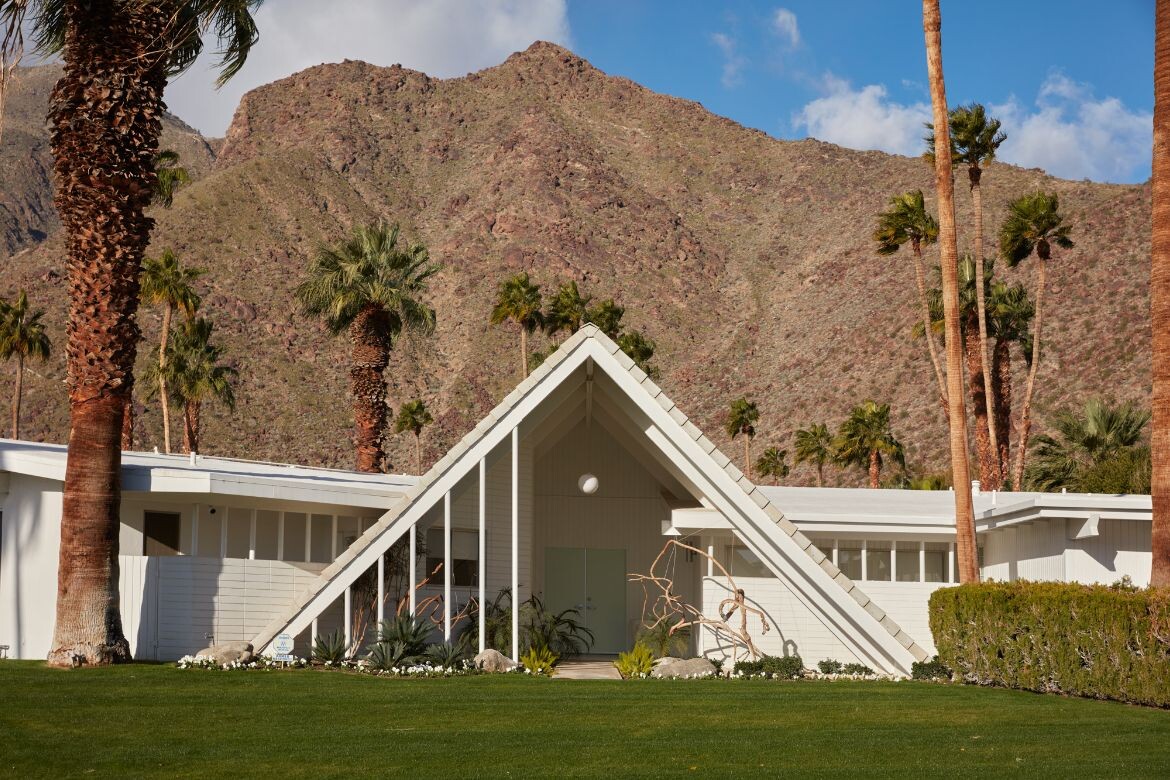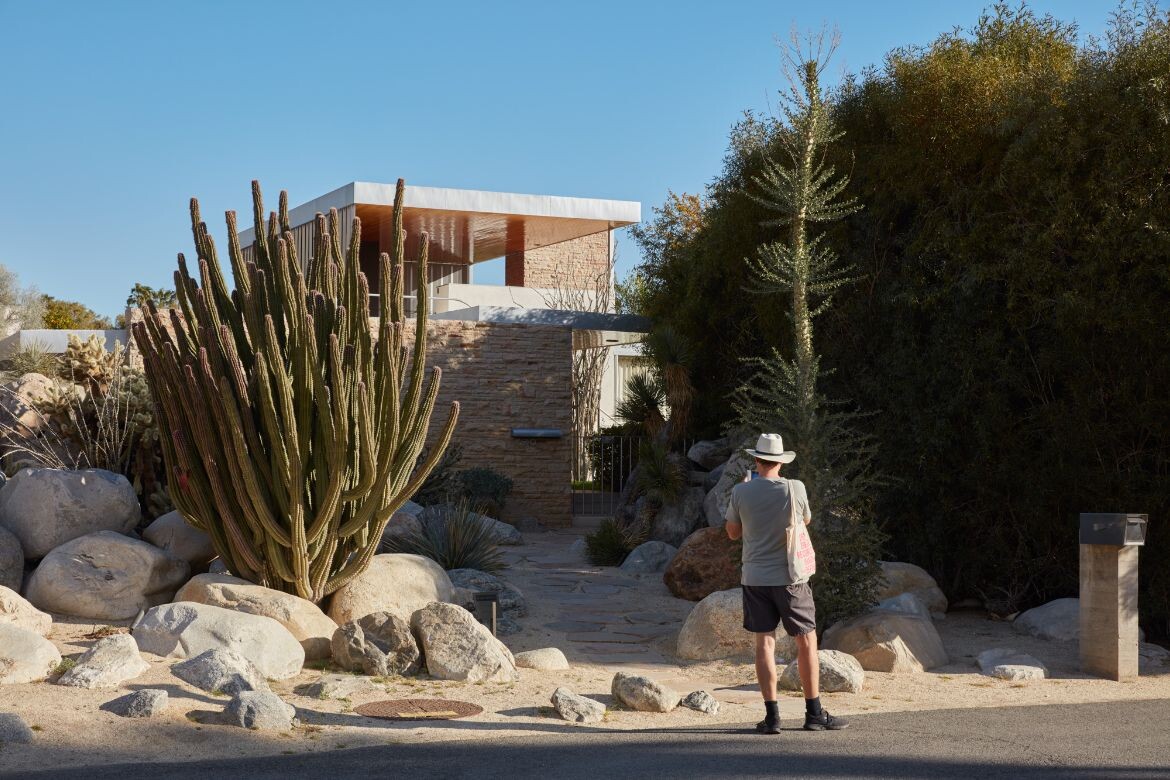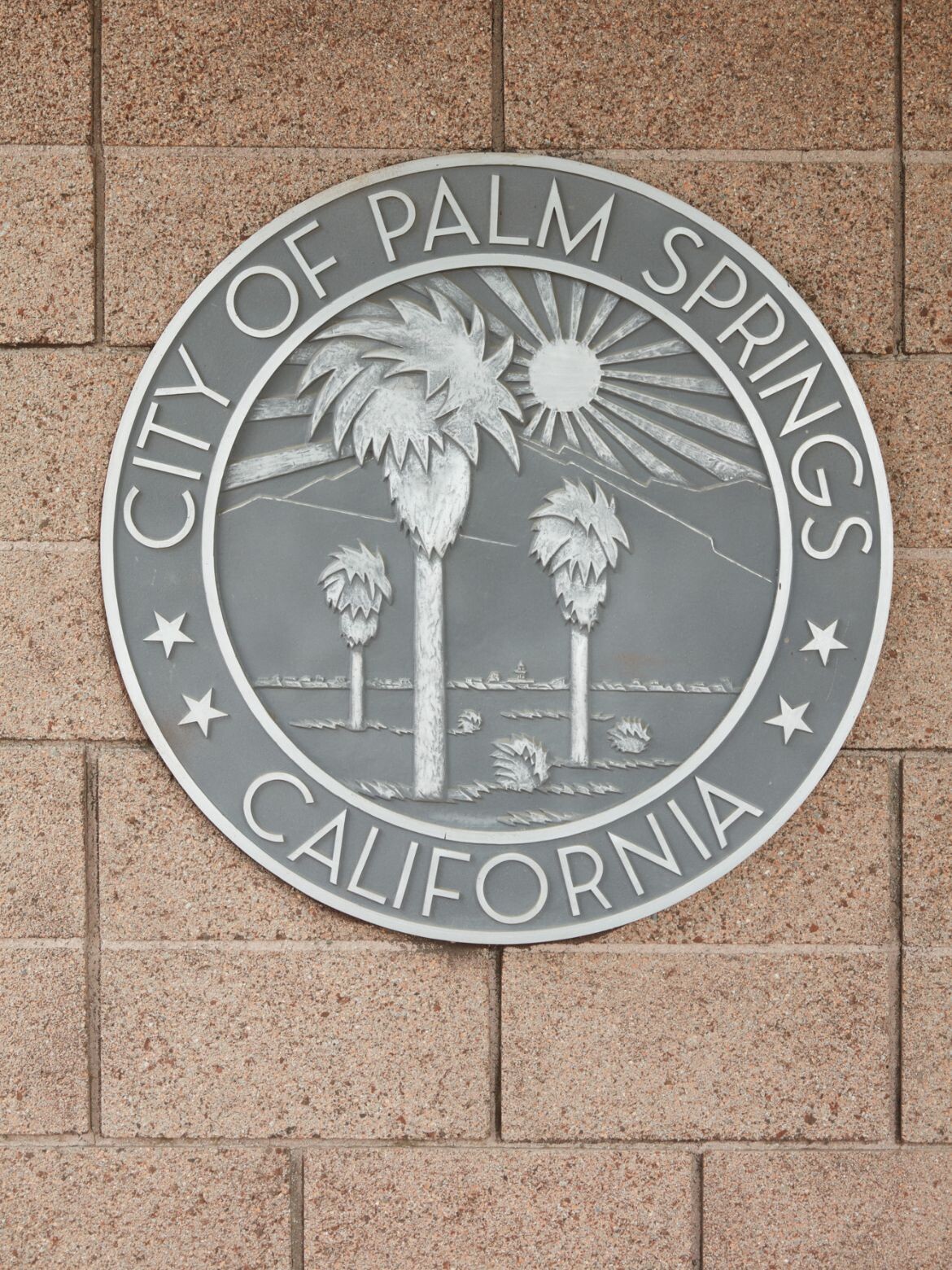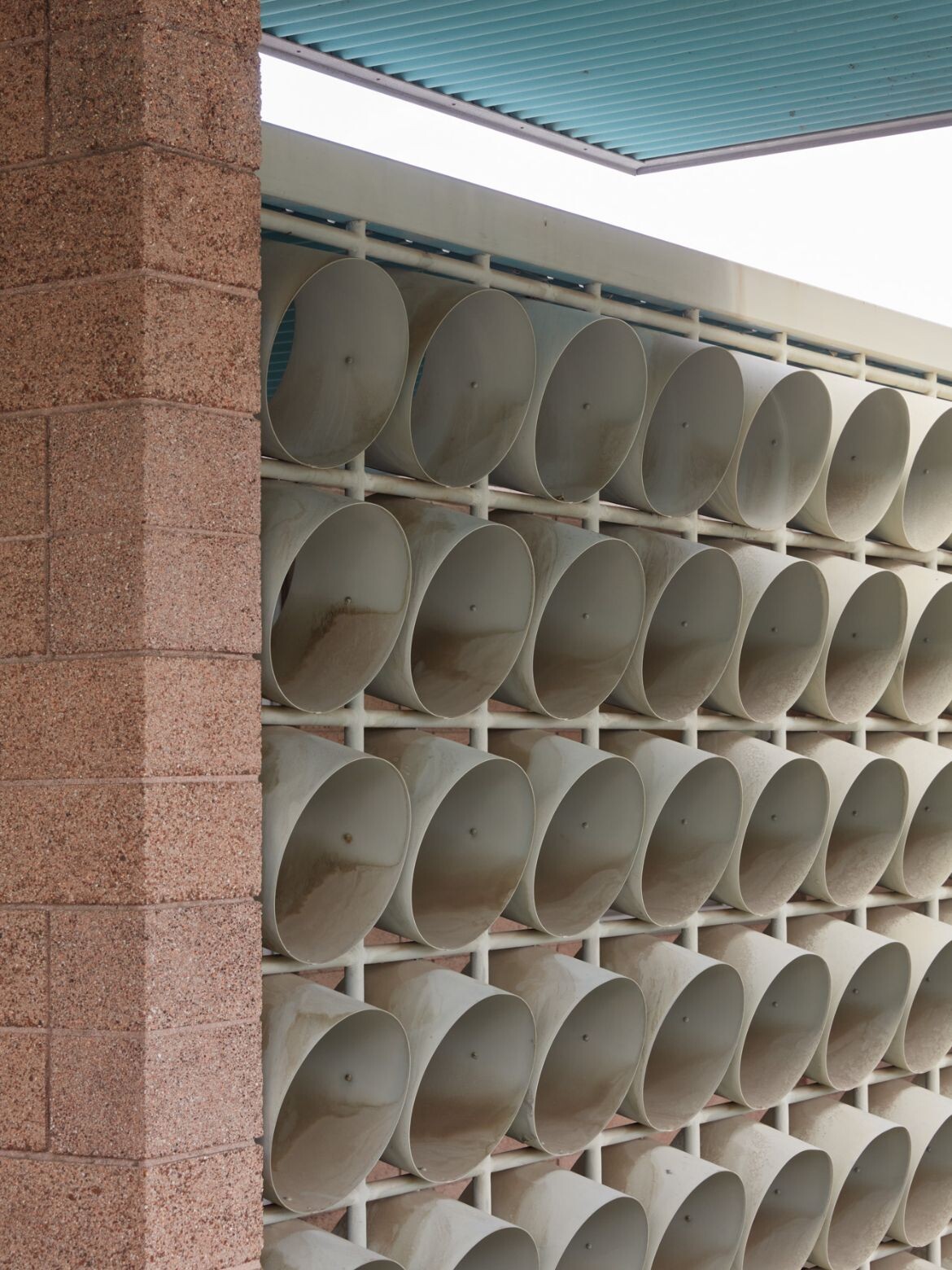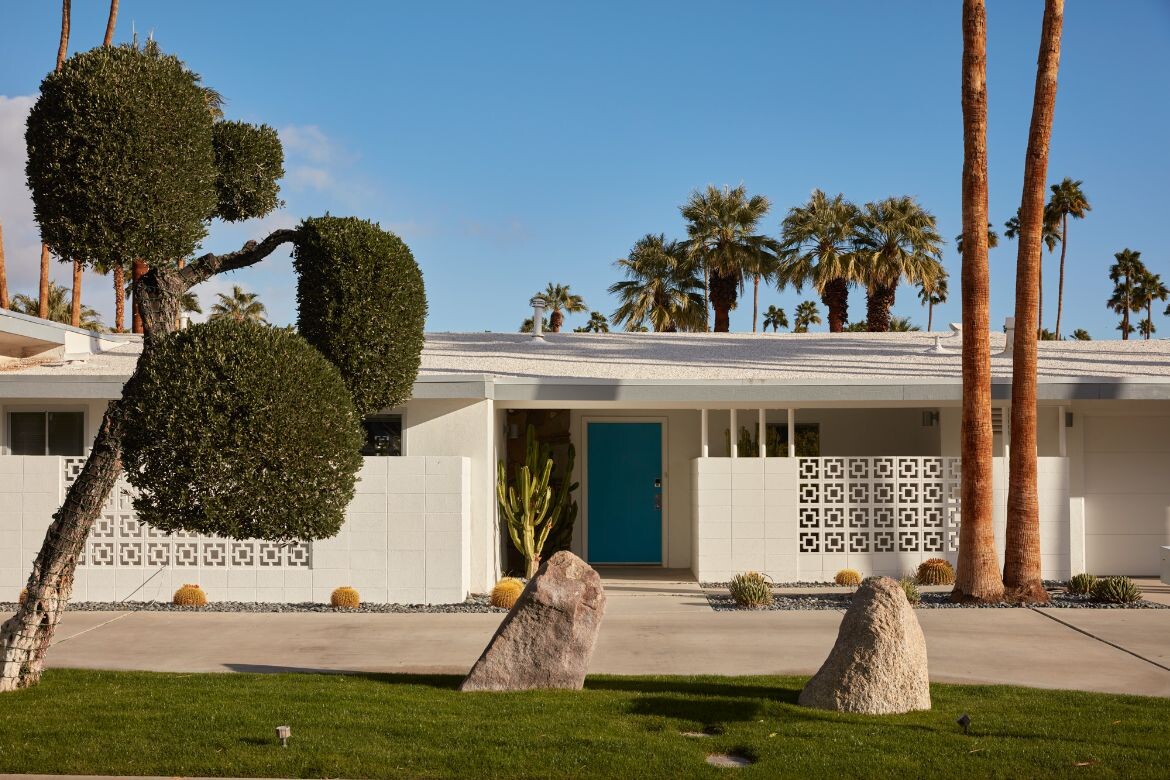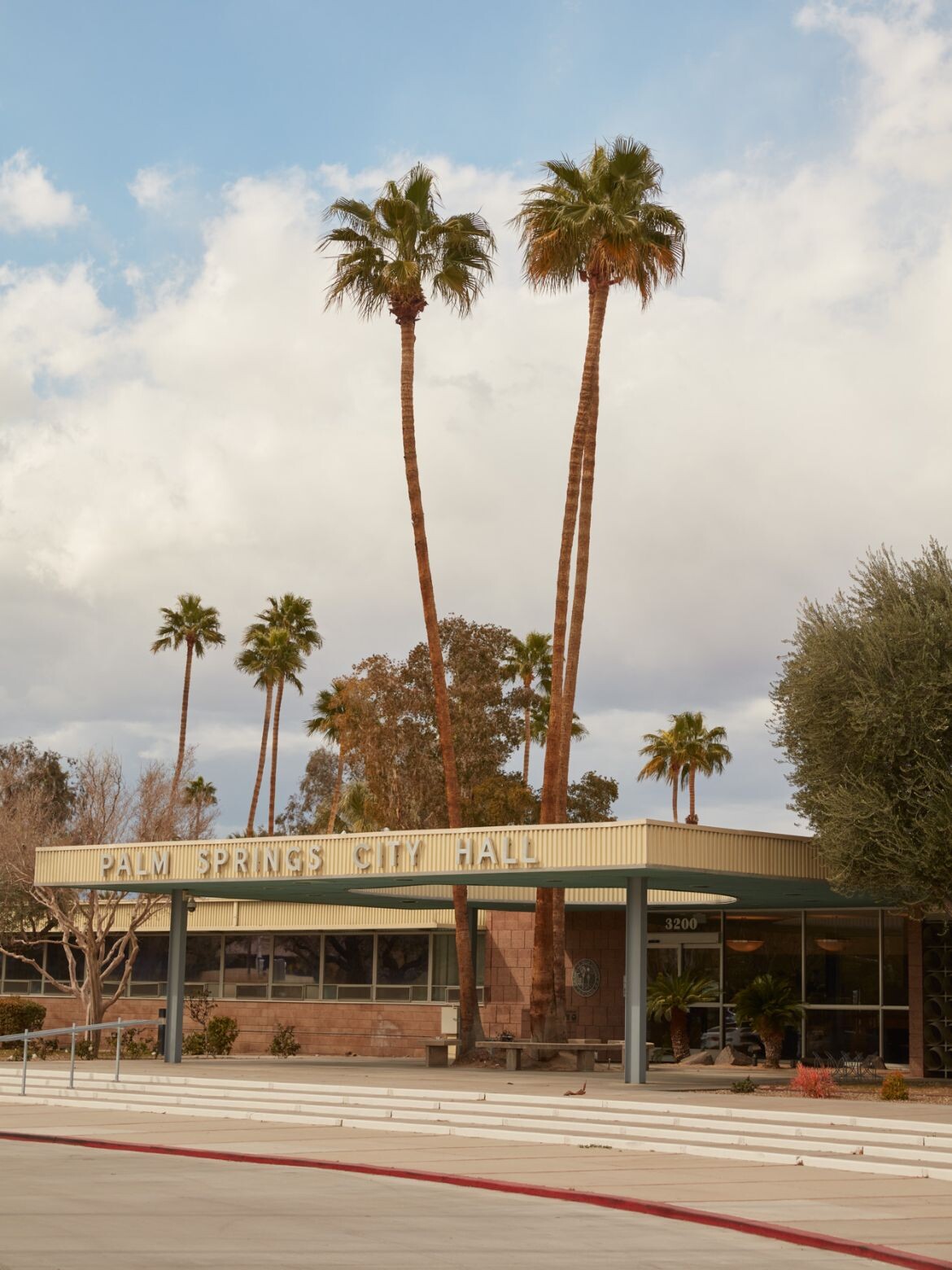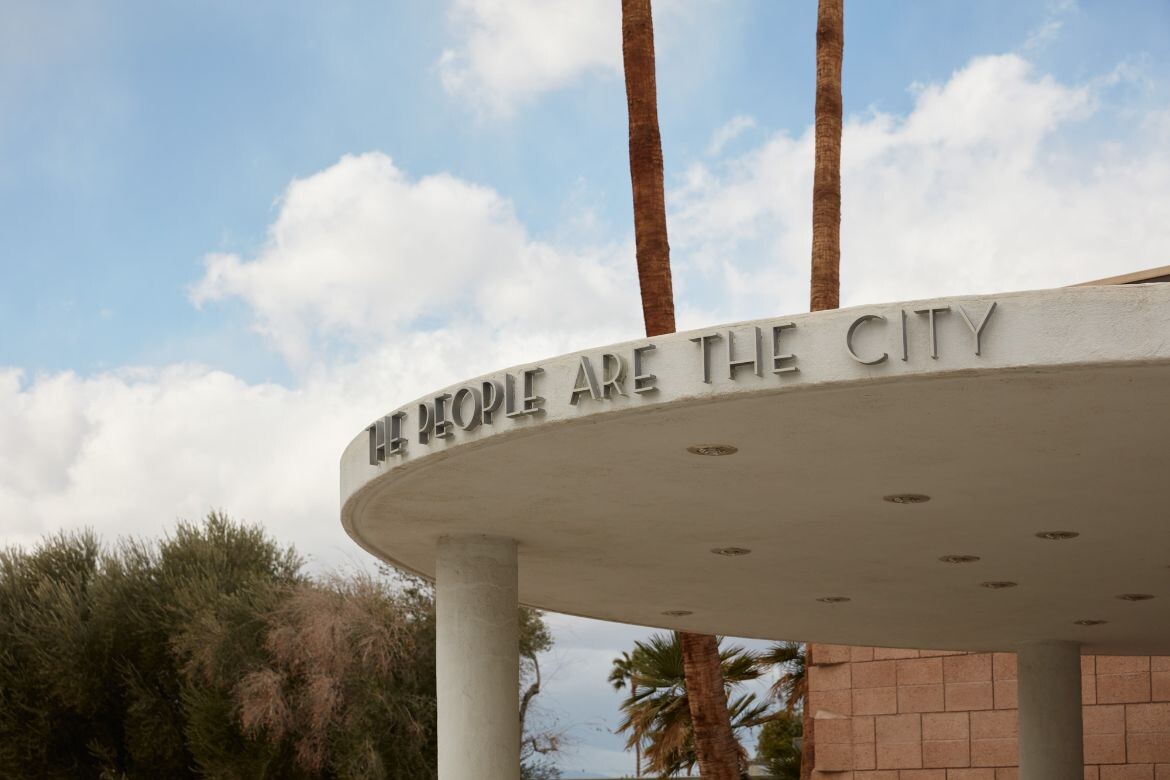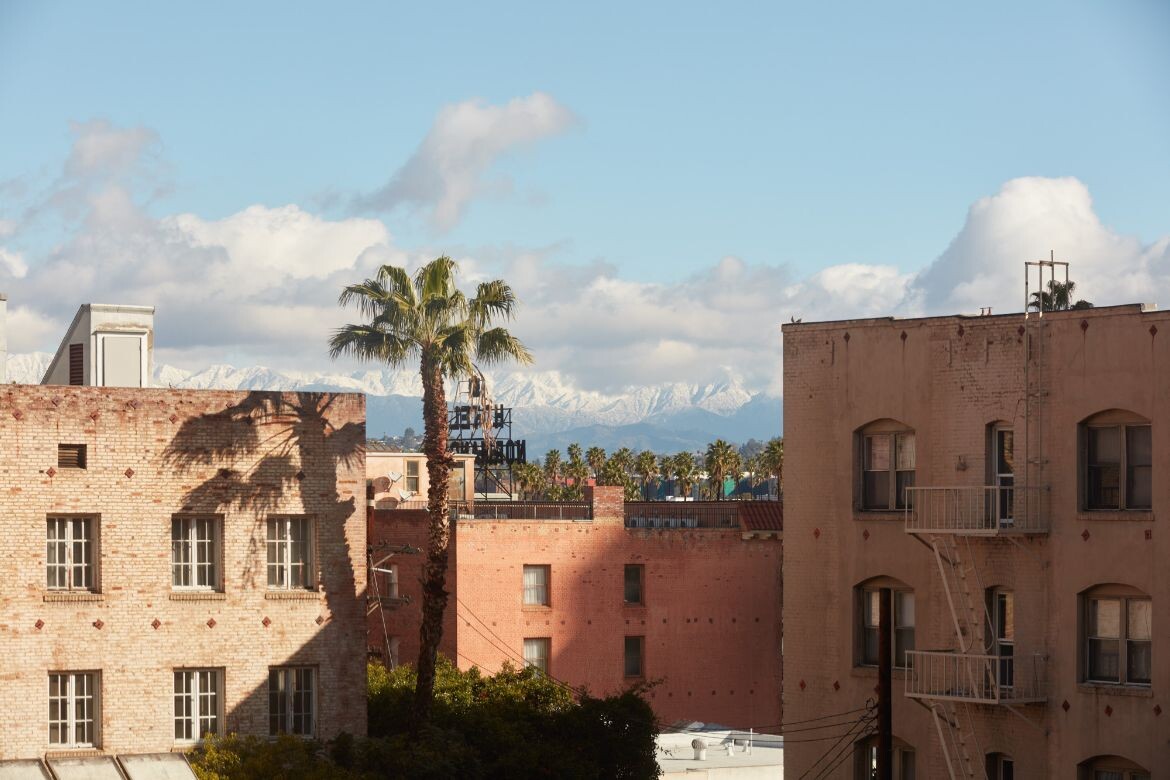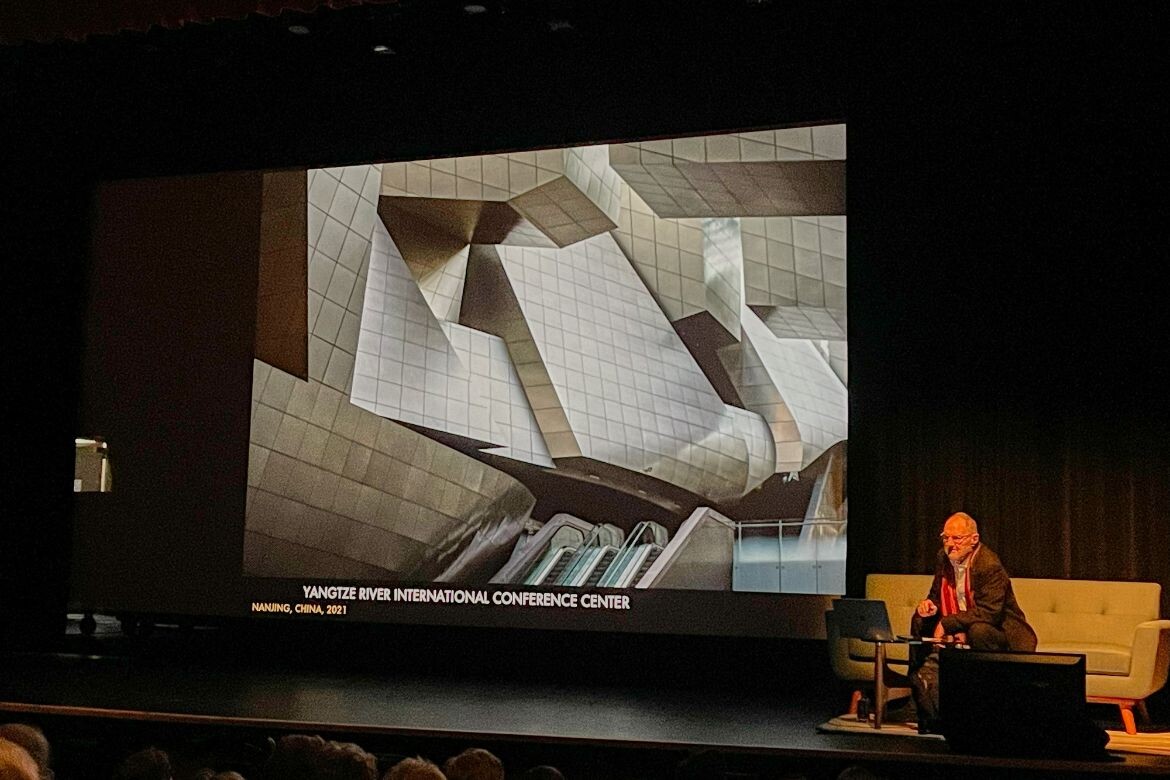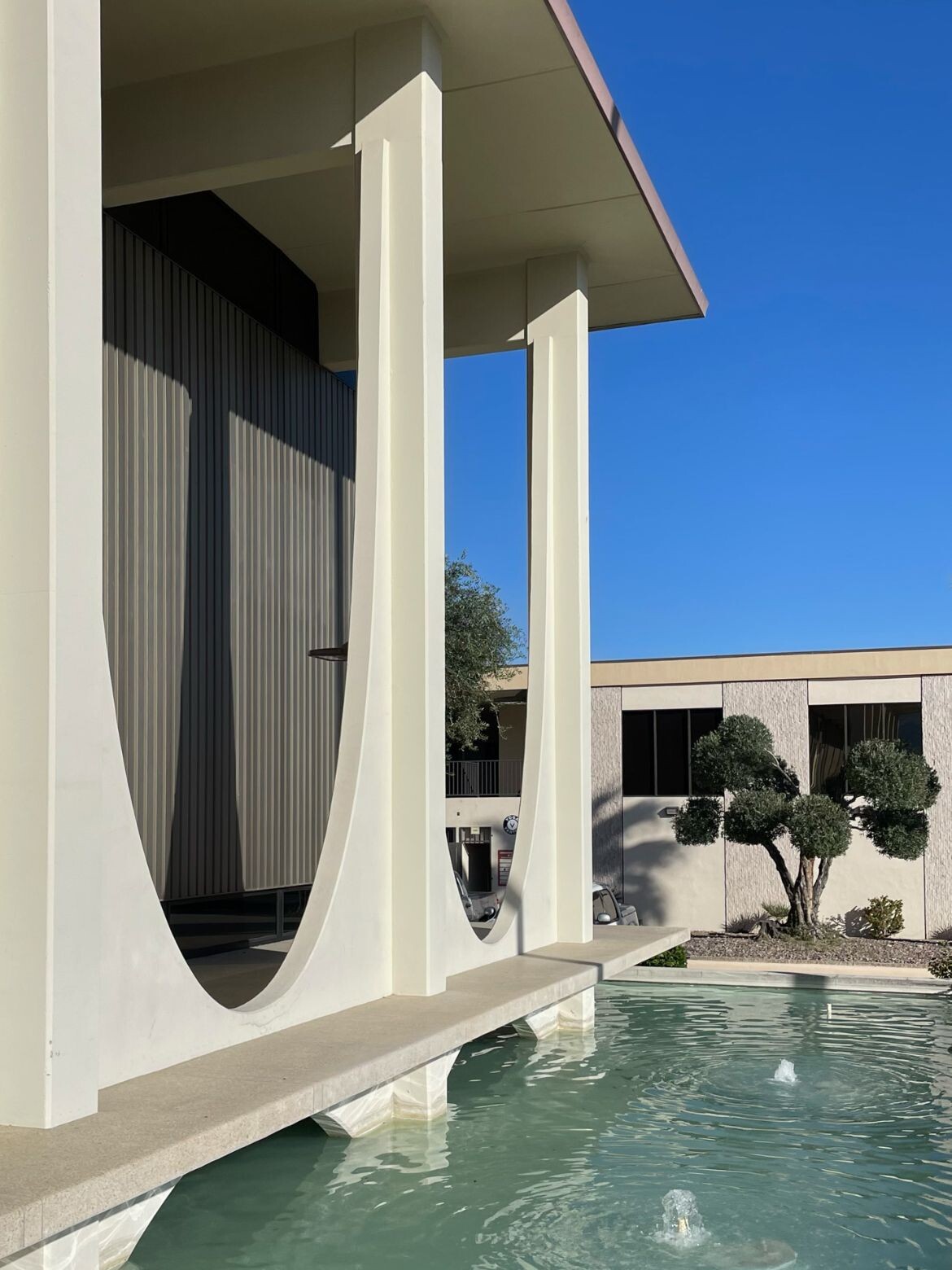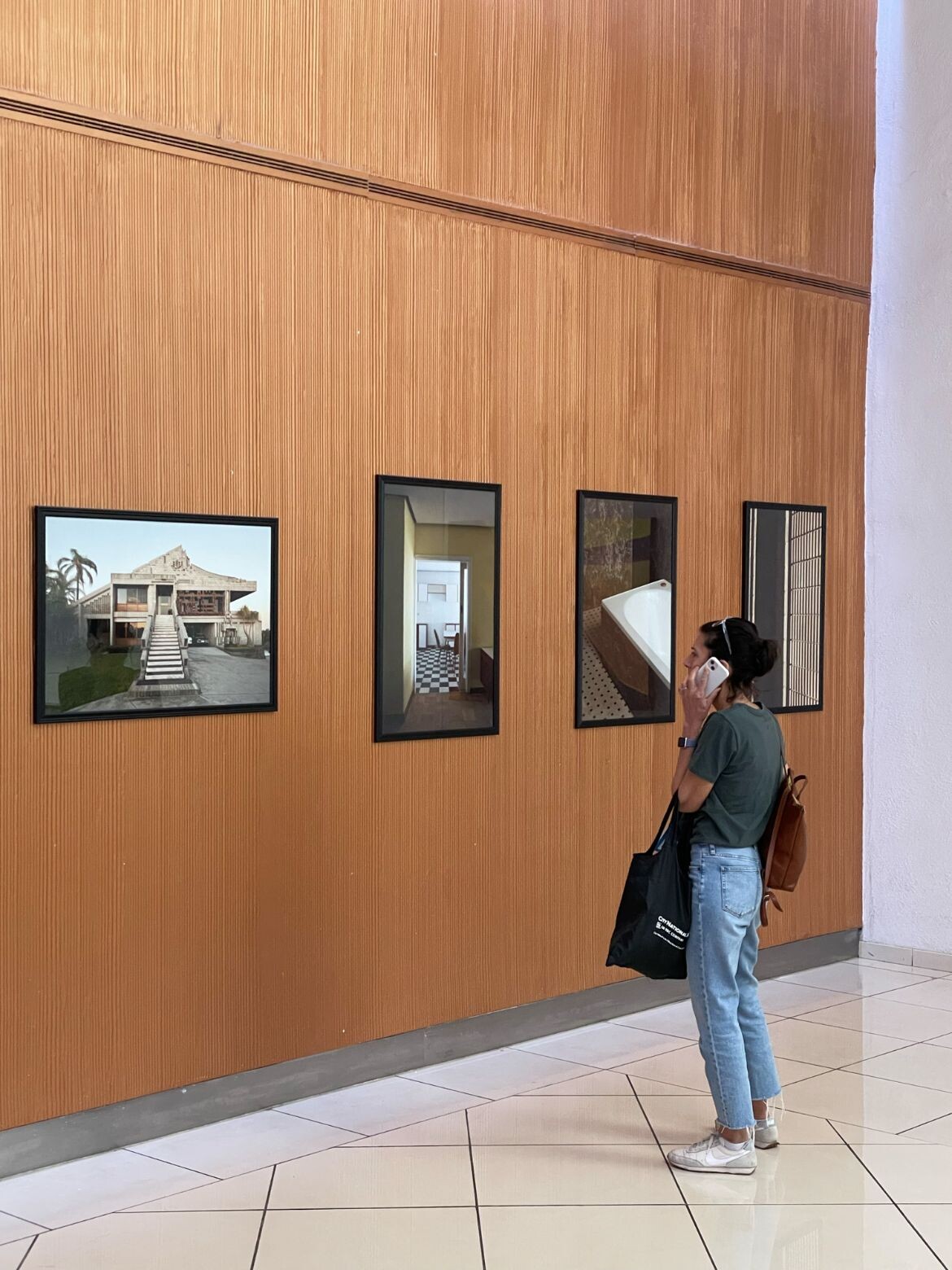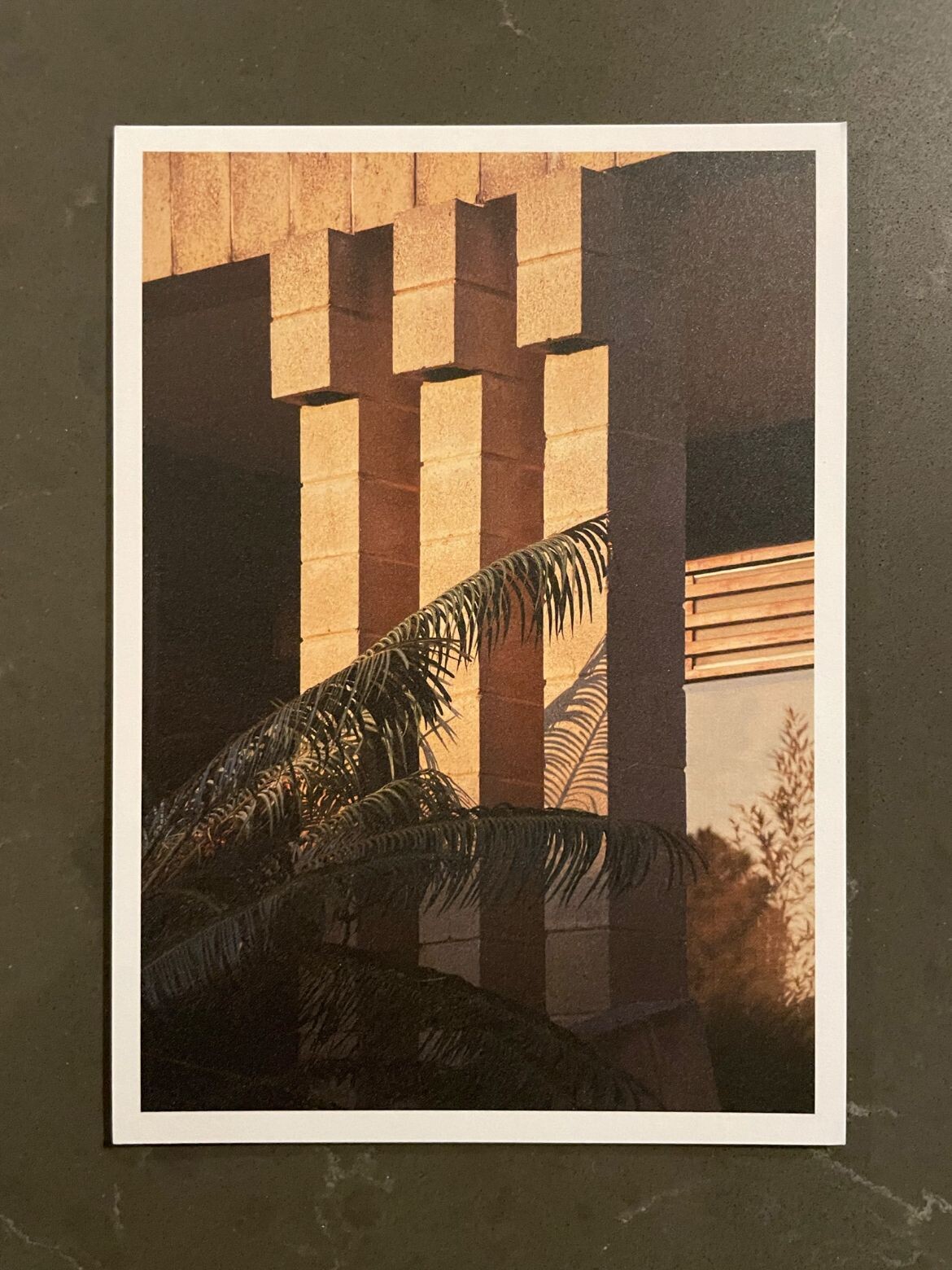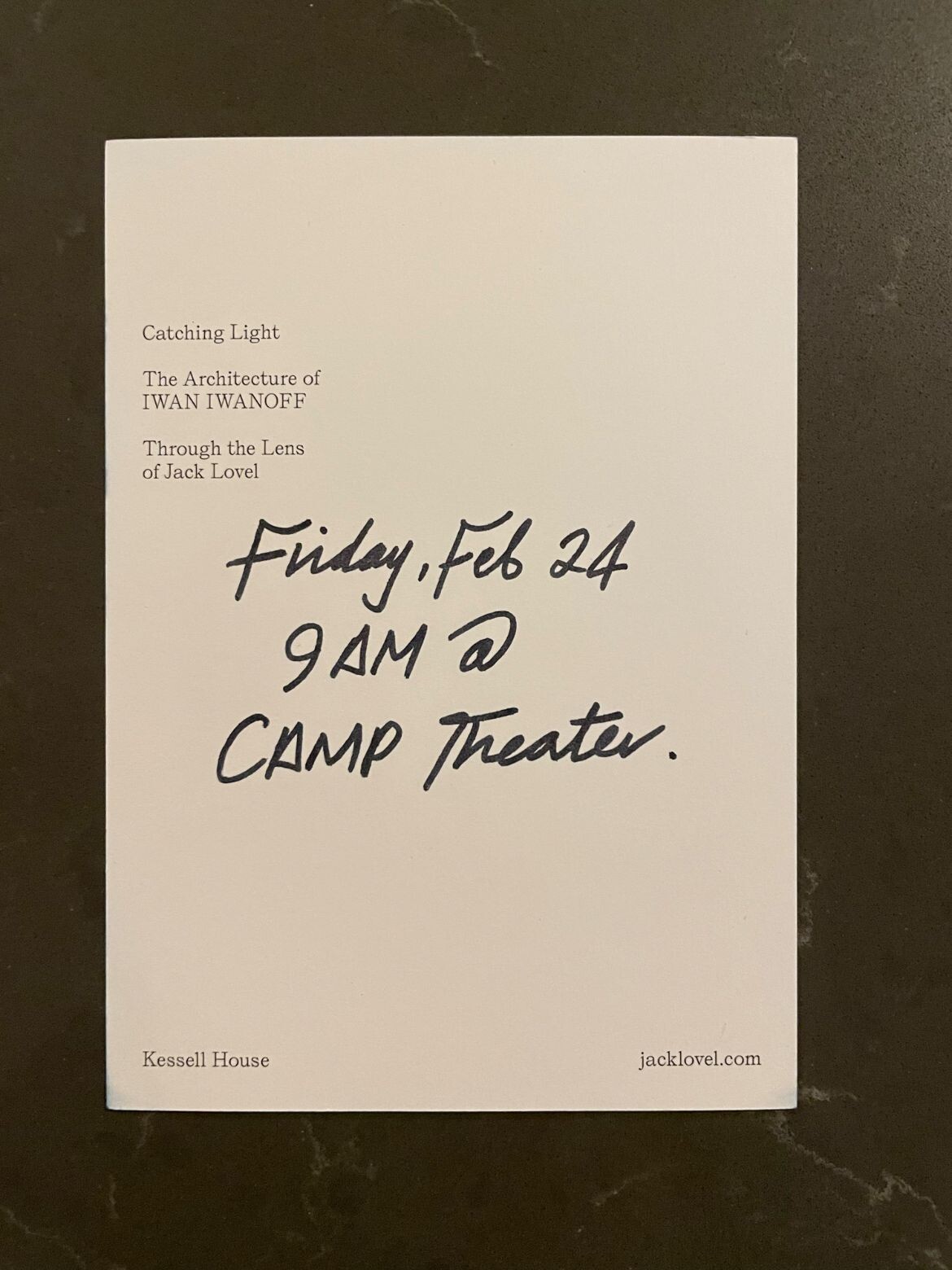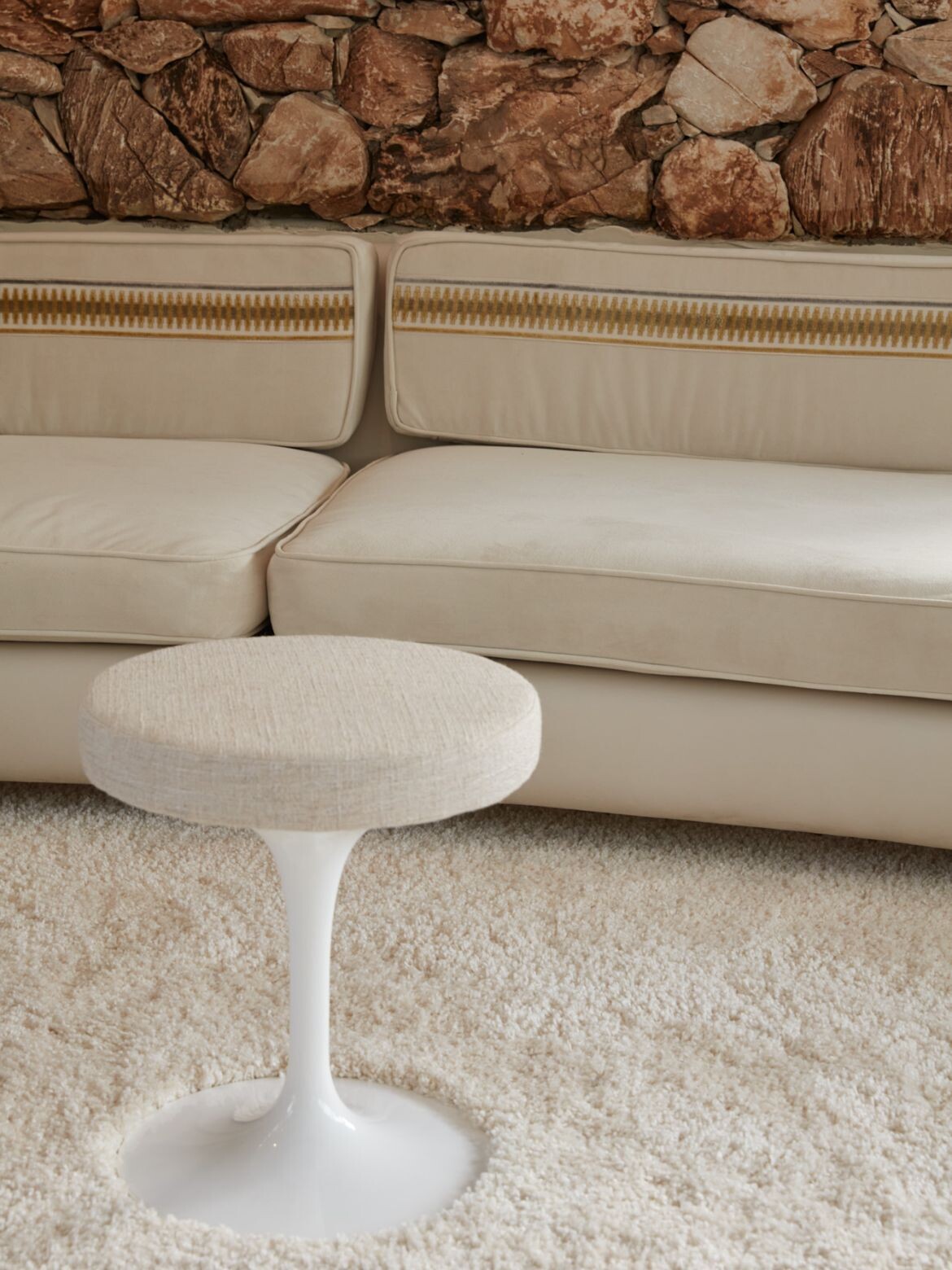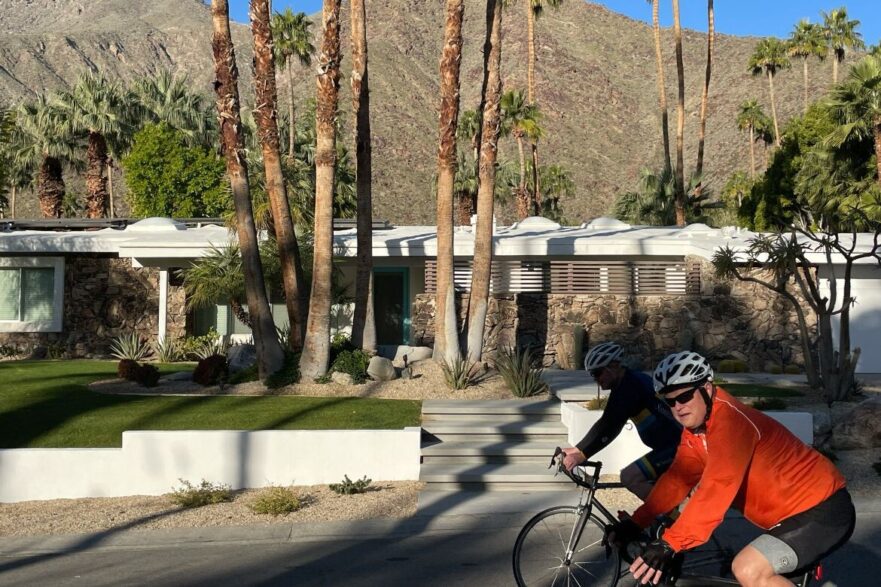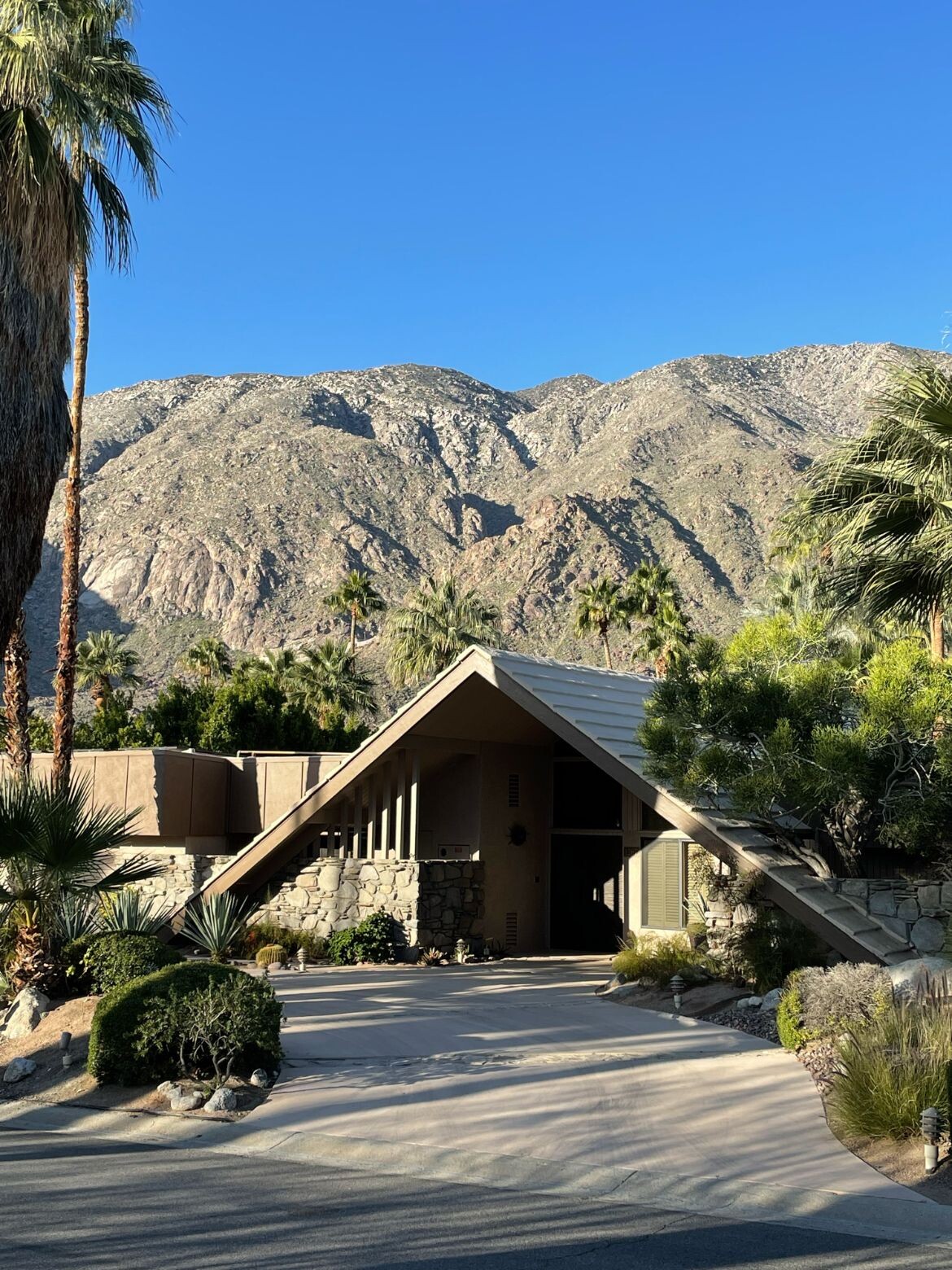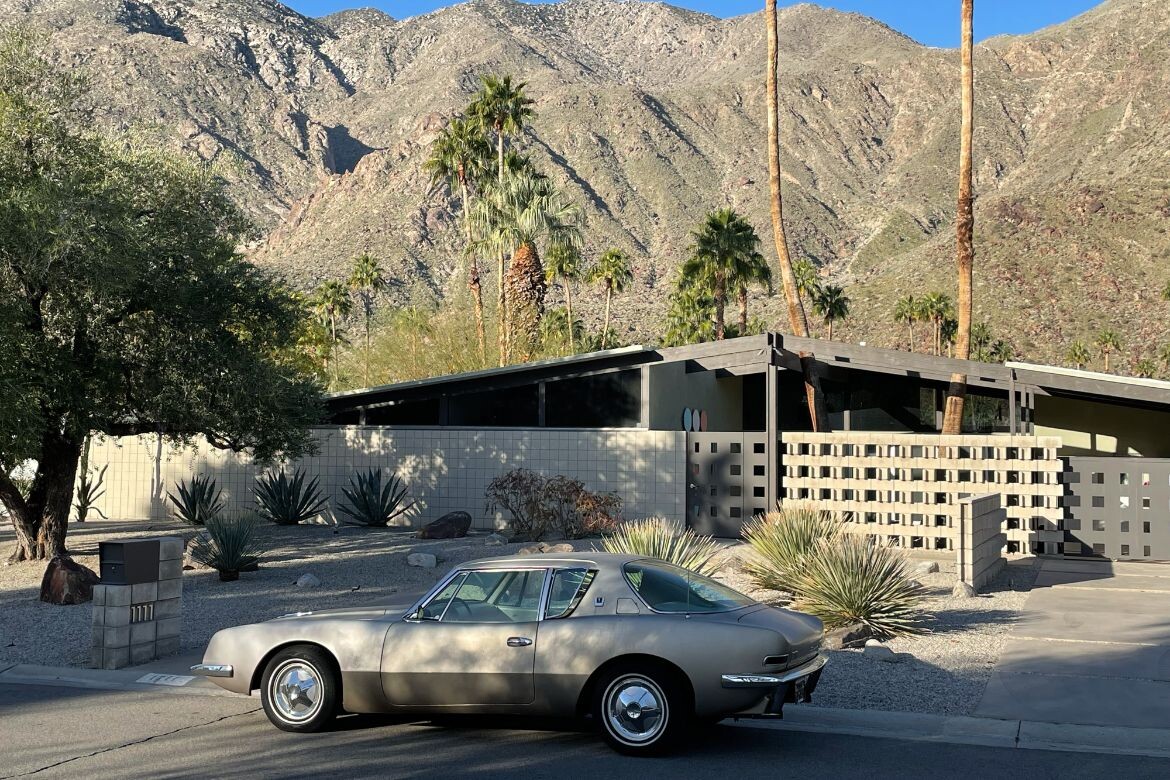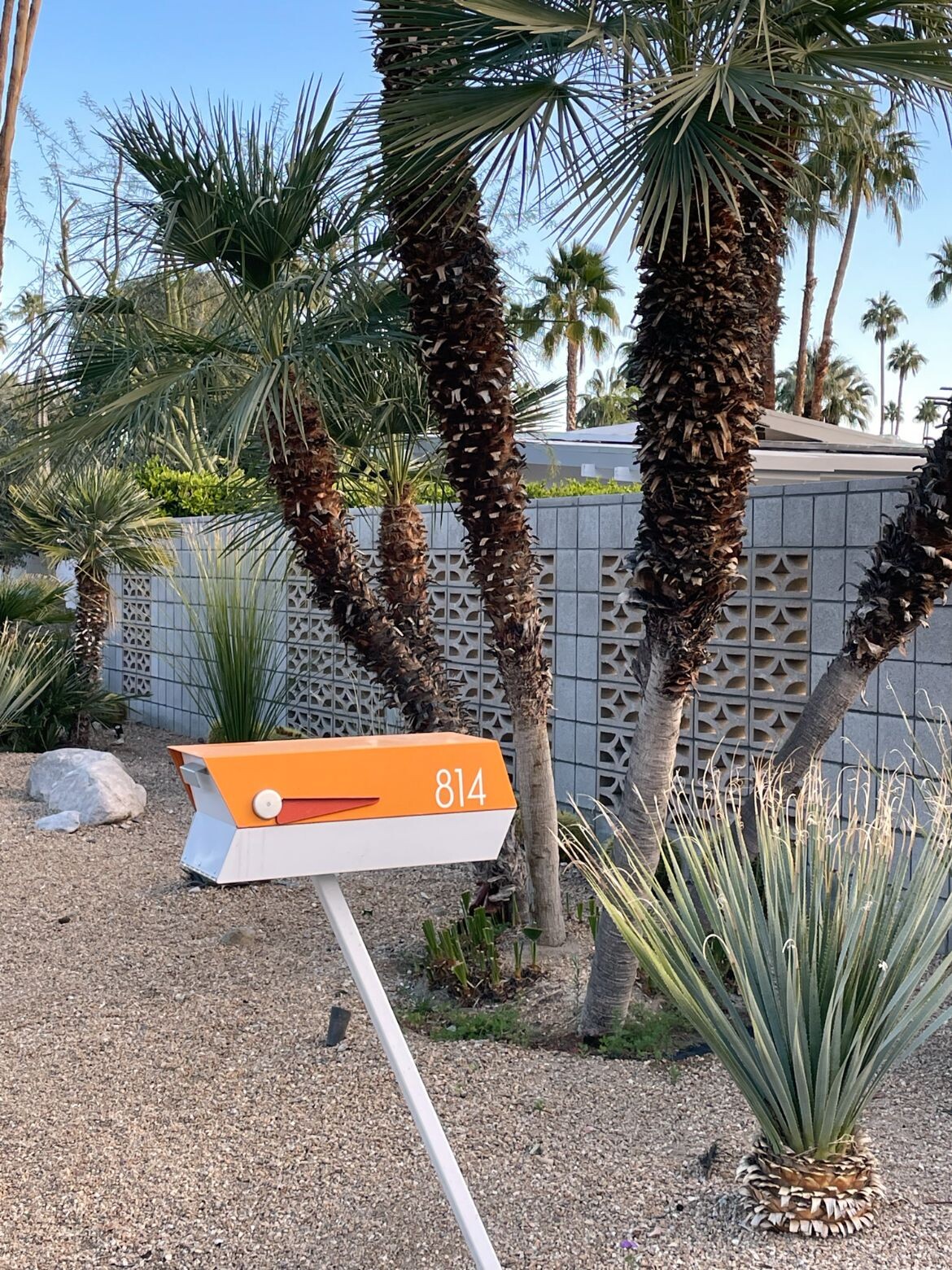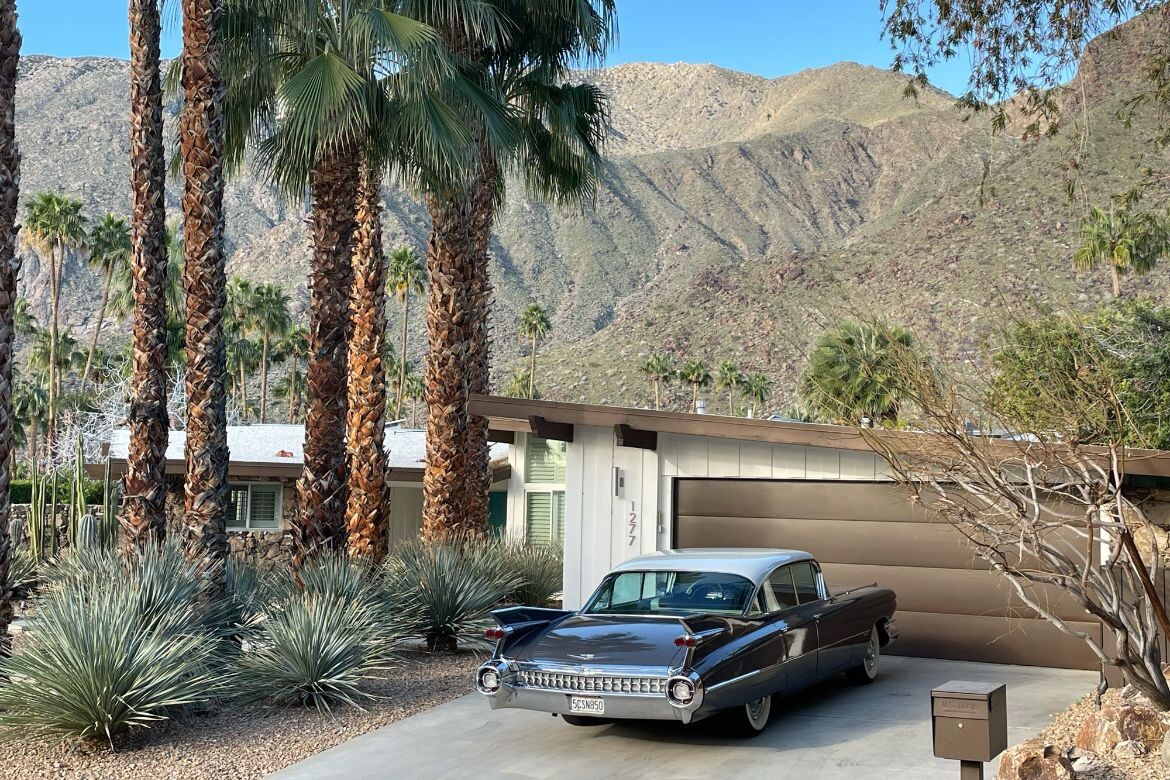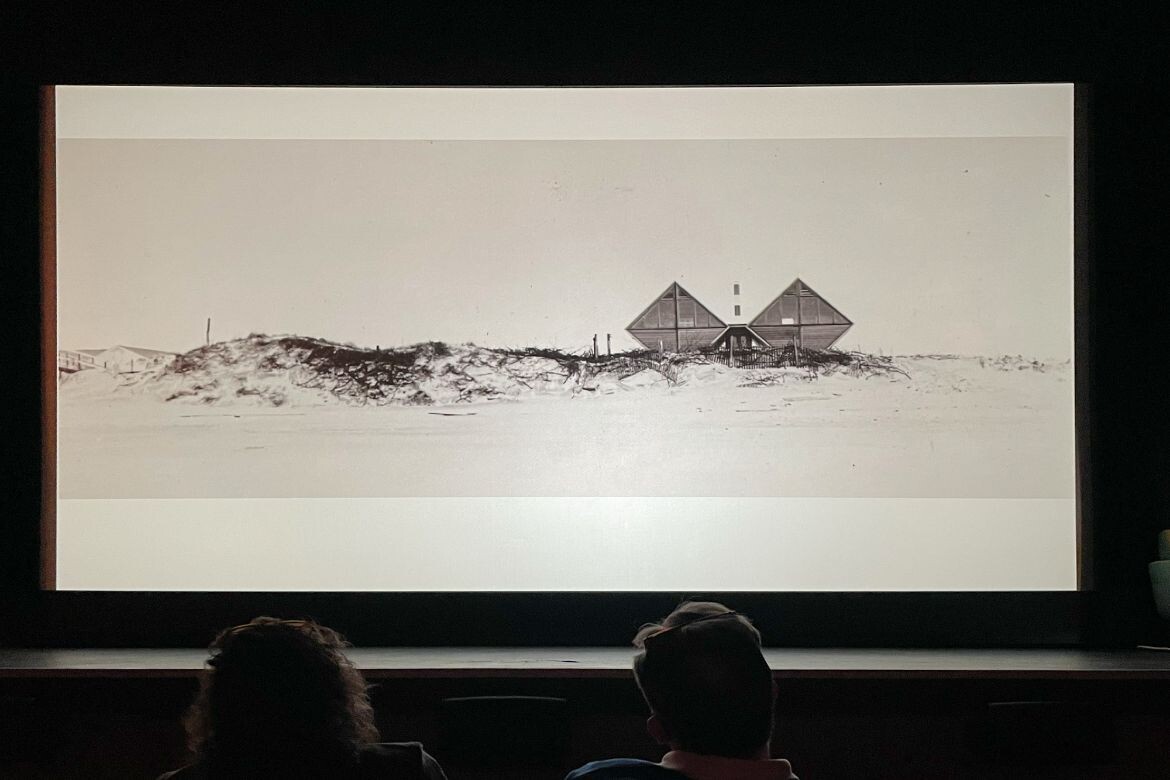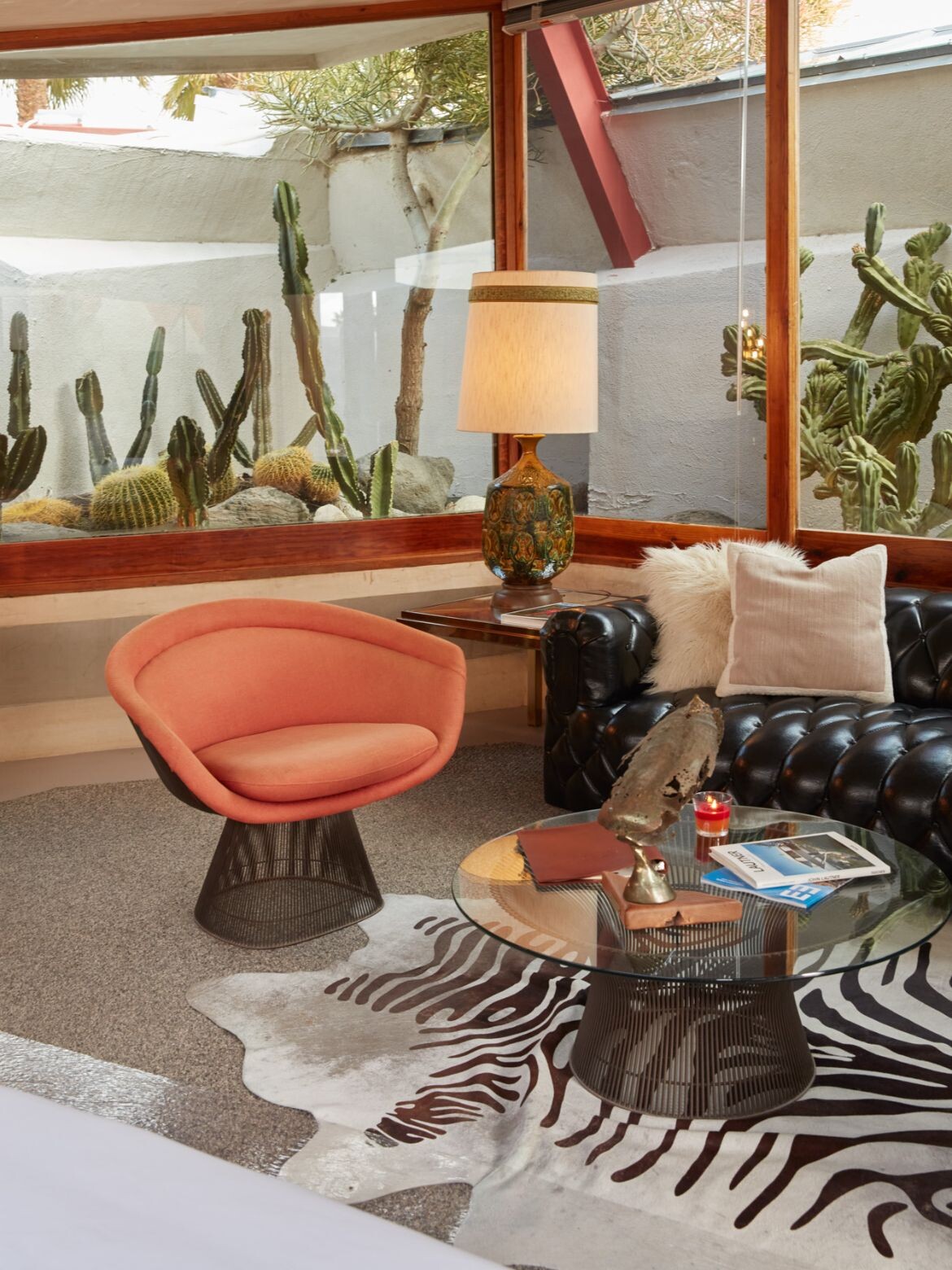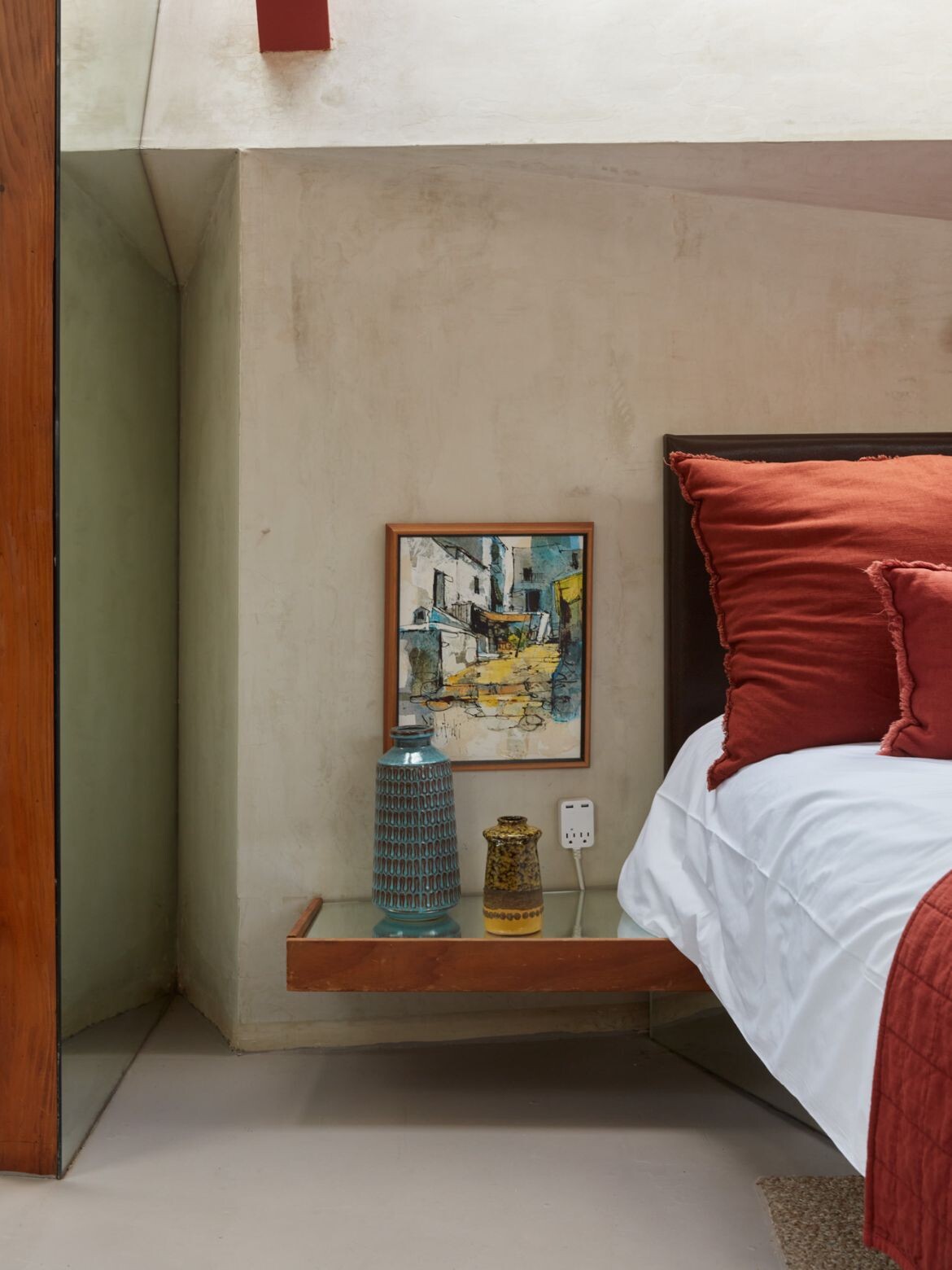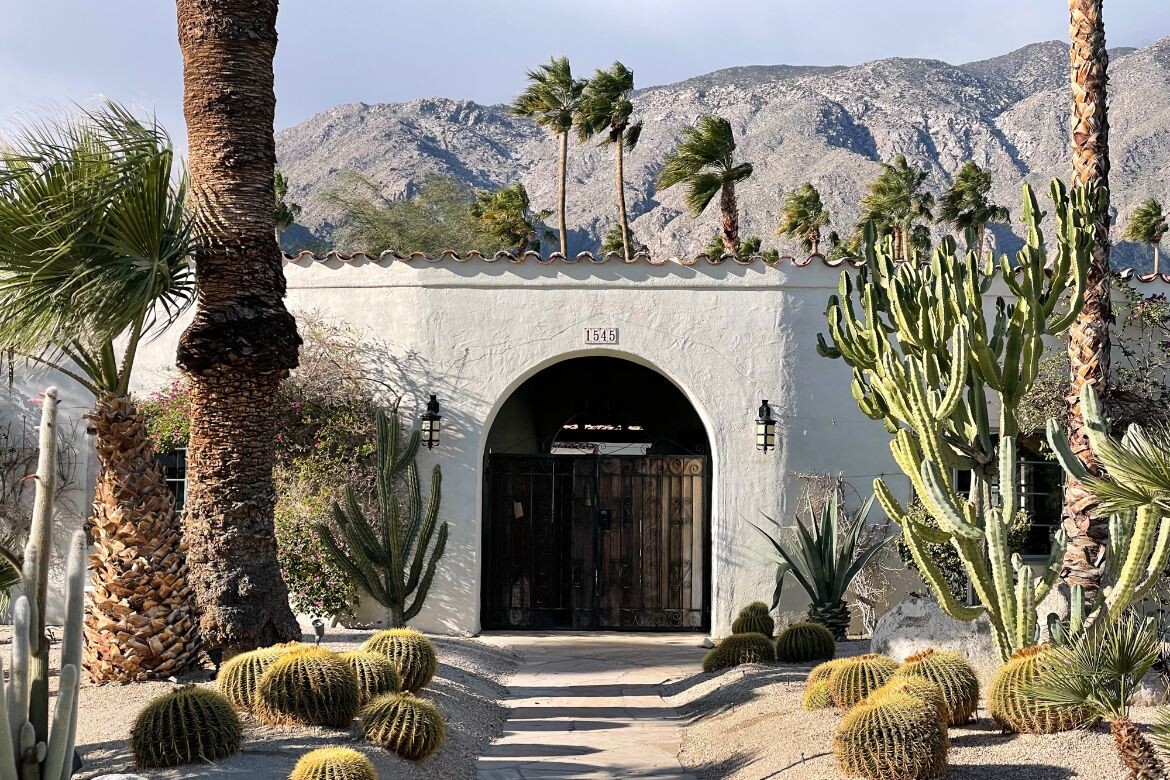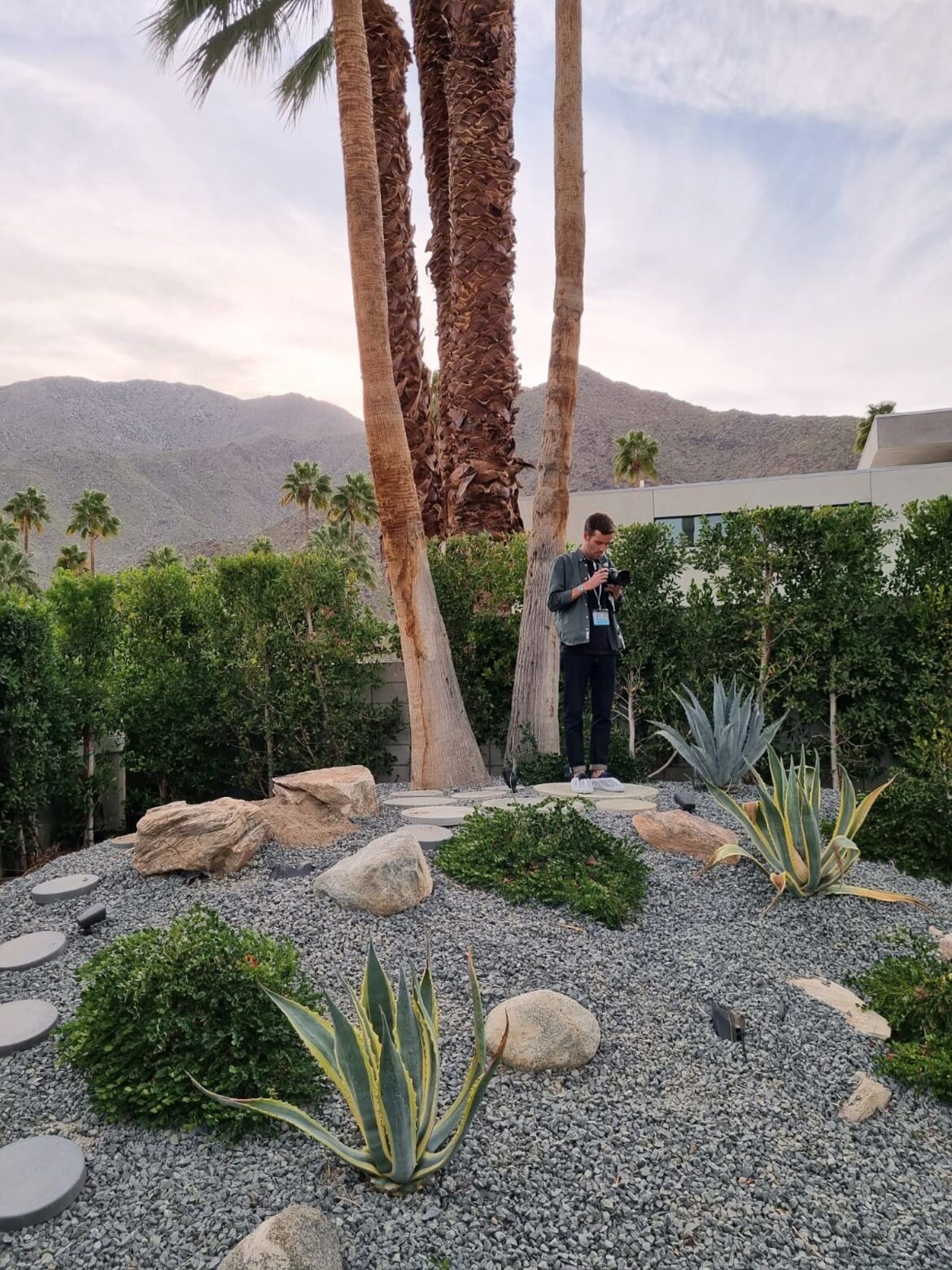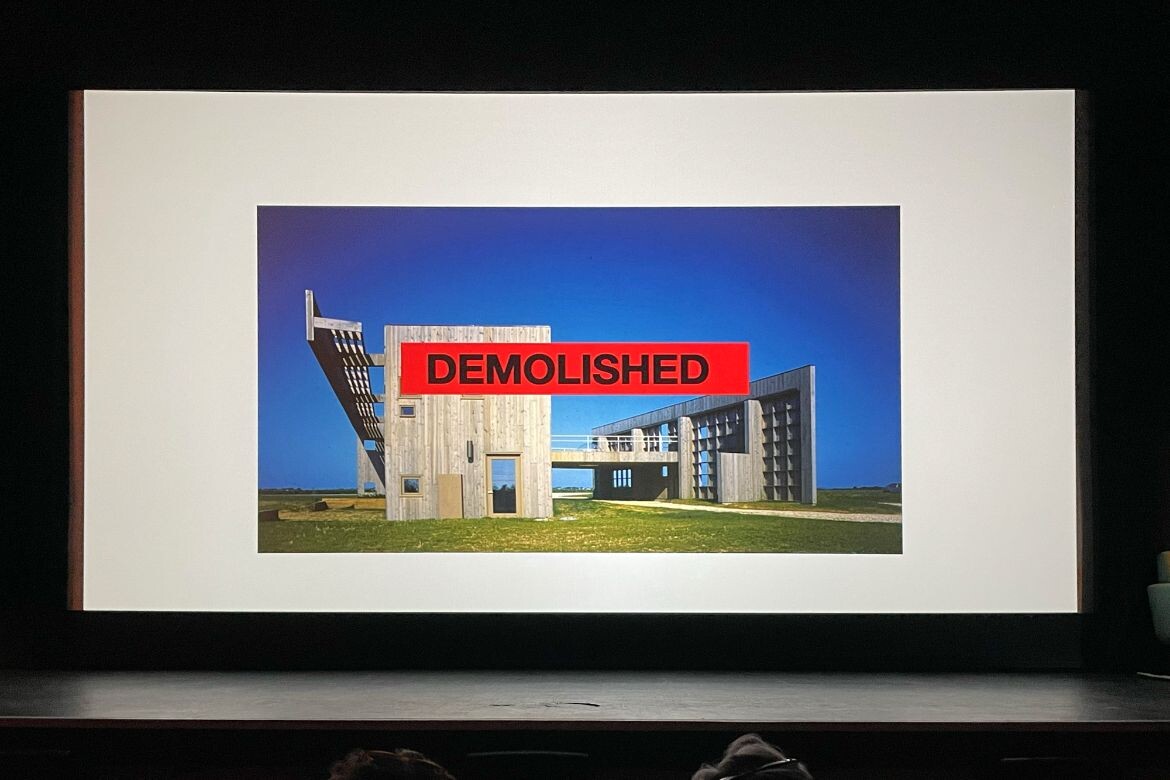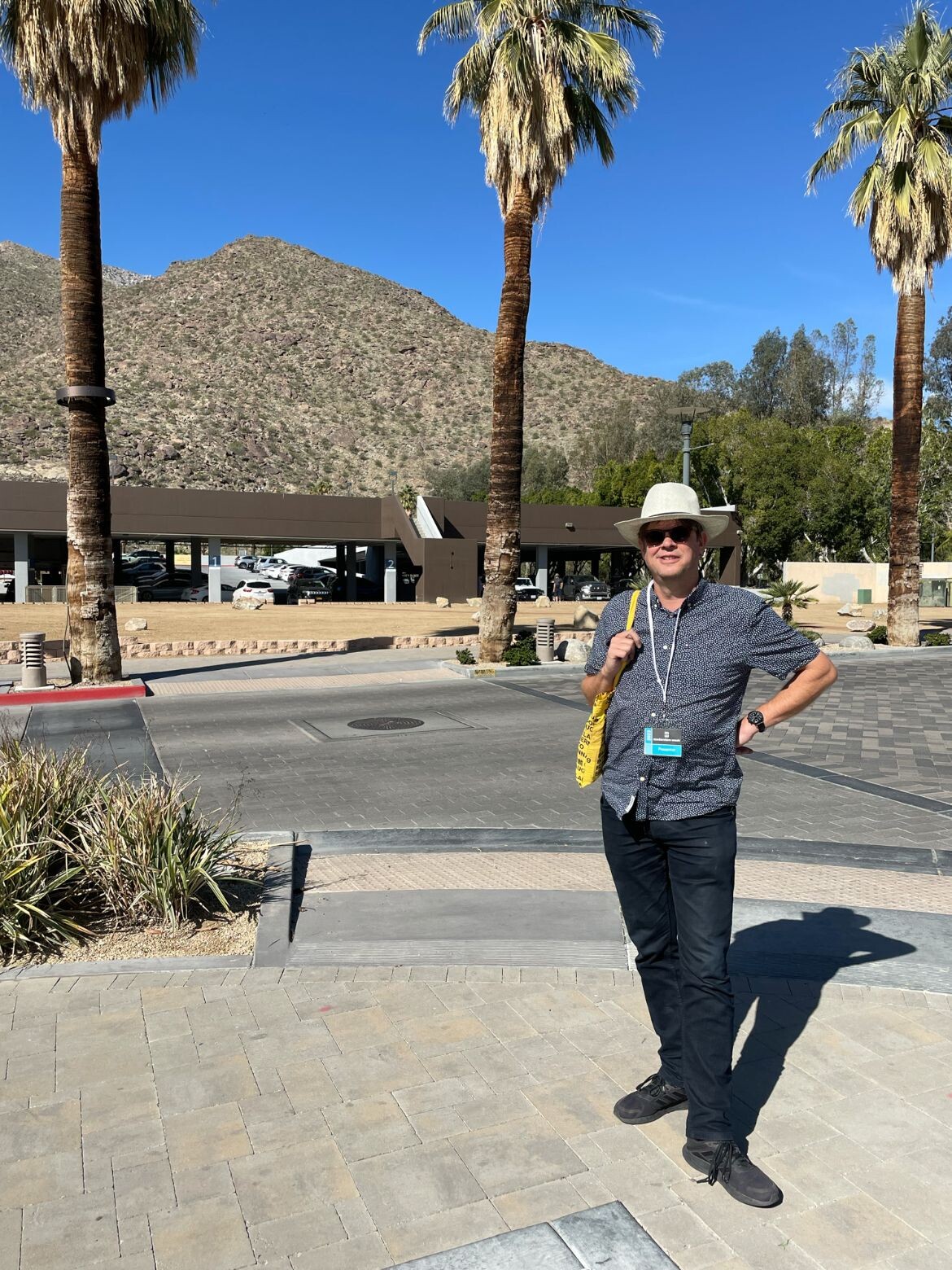 ---