Melbourne-based entrepreneur Pana Barbounis revolutionised the raw vegan chocolate business when he established Pana Chocolate in 2012. Six years later and the product is available across Australia and in 25 other countries, with the U.K. one of its biggest markets. The brand prides itself on its artisanal processes, a strong commitment to organic, plant-based eating and the high quality of its decadently rich chocolate. Leanne Amodeo talks to Pana about his passion for food, the innovation in what he does and the importance of design in delivering a holistic brand experience.
When did you start working with chocolate?
I started playing around with chocolate in 2011 and began Pana Chocolate as a part-time business when I was involved in commercial kitchens and had some space. A friend brought me some chocolate and I looked into it and thought I can do this. I'd just watched the movie Chocolat so I'd been inspired by that! It all evolved from there.
Has food always been your passion?
We never just ate dinner at home, we always had a feast and that's where my love of food began. It kept on evolving and it wasn't until later in my hospitality career that I started to appreciate food on another level – slow cooked food, organic food and all the intense flavours of food. I've had a long career in hospitality that actually came from my appreciation of food and everything it has to offer. I think if I was starting my career today I would probably become a chef. That's how much I love food. But I've always had two passions – timber and food and when I finished high school I looked at working with one or the other. I ended up accepting a position in hospitality, did some vocational studies and the journey continued from there. I became self-employed when I was 21 and have been self-employed ever since.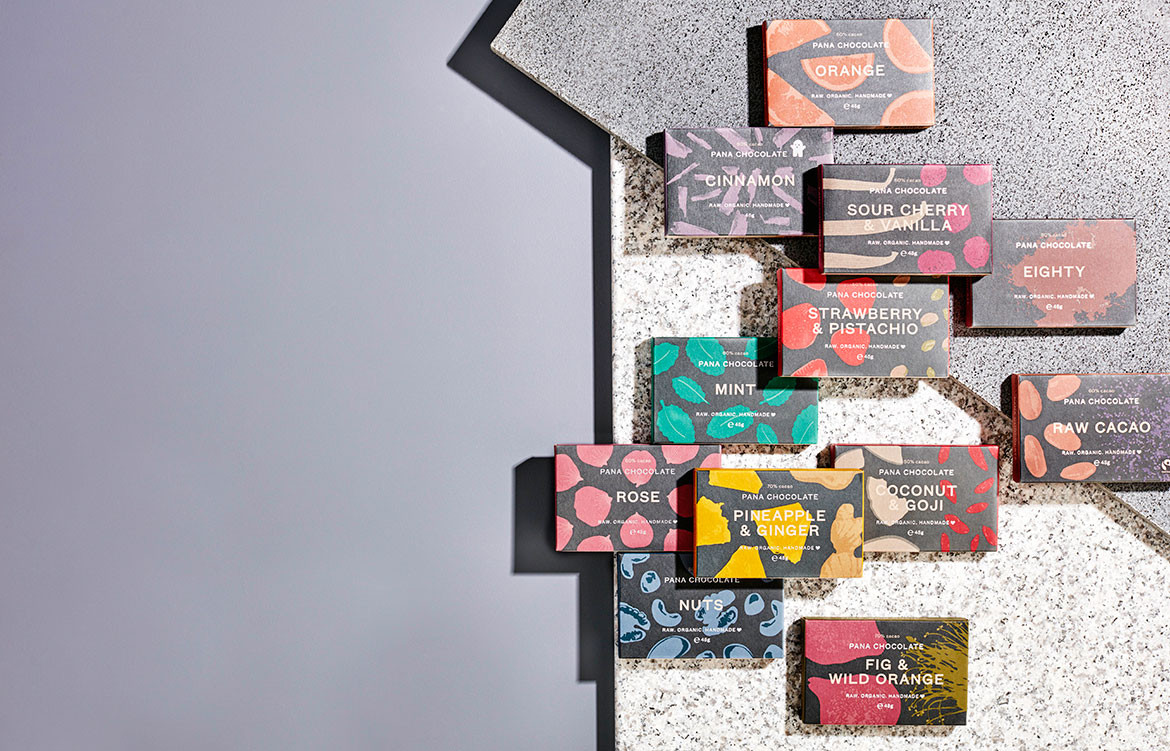 What do you consider innovative about what you do?
The innovation is in how we retain all the goodness in the product and we do this by not exposing ingredients to high temperatures during cooking. We're not cooking all the goodness out of the chocolate and that's where the innovation lies. We produce raw chocolate and technology has allowed that to happen through processes and measures that can be put in place from harvest through to the making and delivery.
How much science is involved in creating the chocolate?
There's a lot of science behind producing the chocolate and a lot of passion too. But at the end of the day there's not a lot of numbers; it's still a handmade product. We weren't looking to make a product that has a two or three year shelf life, so the science is simple. What I know today I didn't know in the beginning and some of that knowledge comes from just grabbing ingredients and understanding each one and where they come from, but without having full awareness of how it got to that stage. Now we're piecing it all together. I was fortunate to be able to start the company with a minimum amount of information and keep building on that, which has helped move it forward.
Do you use any old chocolate making processes?
I've been self-employed for so long that I've learnt what to do and more importantly, learnt what not to do and I was able to employ all those learnings to the brand and look at how we wanted to operate. Today, innovation is in the technology behind the processes and the standards of cleanliness involved in these processes. We still ferment our beans in banana leaves in wood crates so we still use a lot of old processes and we don't want to lose that element of our business. Our pods are still hand harvested and cut at the tree so the outer shell is composted immediately.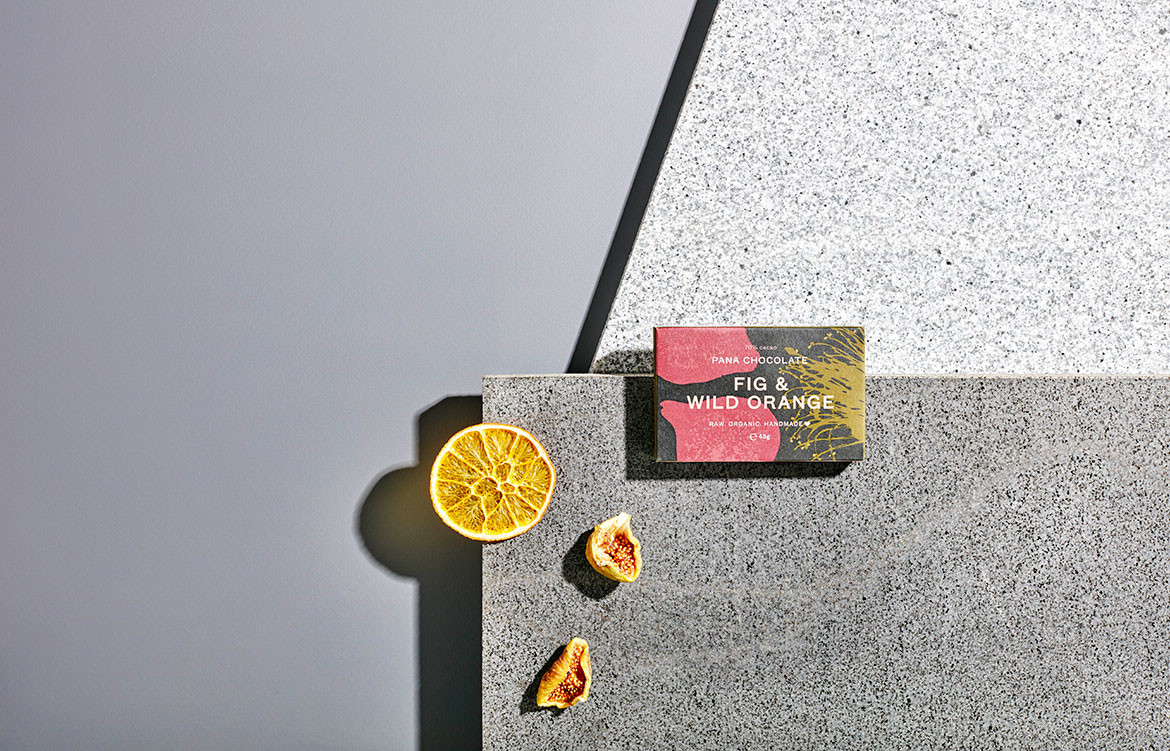 How important is design to what you do?
It's very important. Every touch point needs to be an experience because when I started Pana Chocolate, it wasn't just about creating another product for the mass consumer. It was a brand experience. Using recycled packaging is important to me but it's also about the feel of the box when you hold it. Even the fact we use edible gums to seal the box and when you pull the chocolate out, you can tell it's been physically wrapped by someone and hasn't gone through a machine. And then having a message imprinted on the actual chocolate – either 'Love the Earth' or 'Love your insides' – are words that mean everything to me and just complete the whole experience.
Where do you see the business in ten years' time?
We want to be a household name and we want Pana Chocolate products to be in everyone's pantry; to be an organic company that has a wide reach.
Pana Chocolate
panachocolate.com
Photography courtesy Pana Chocolate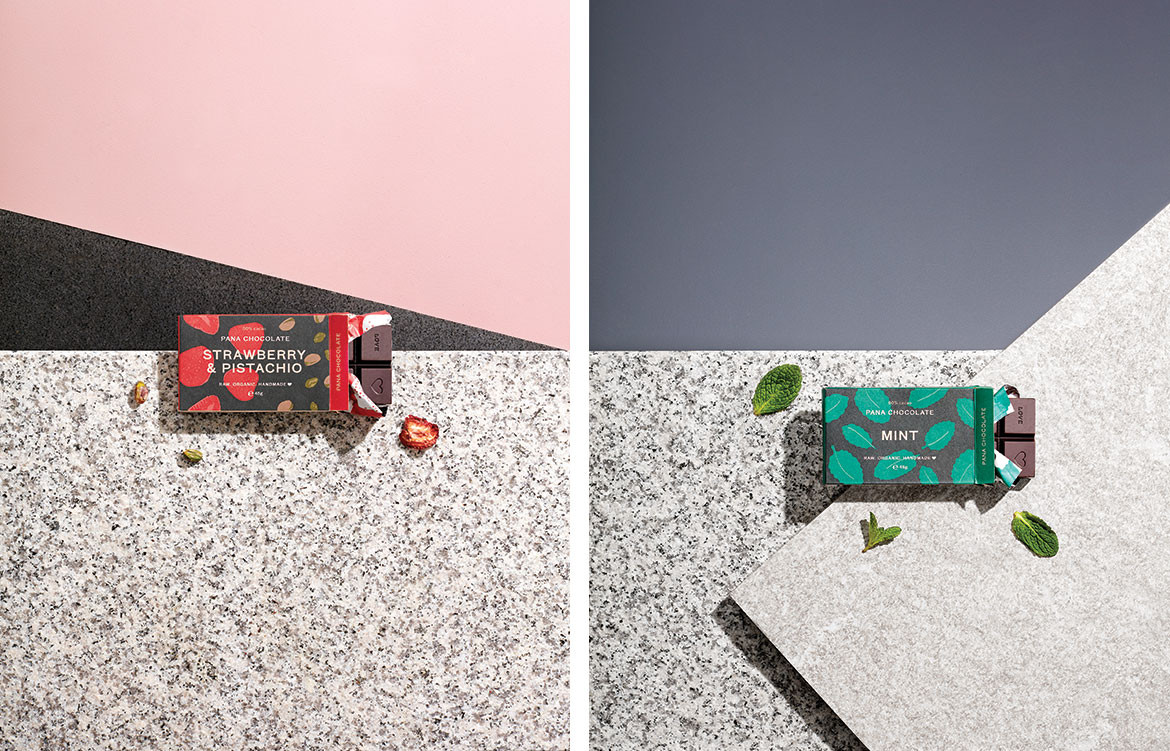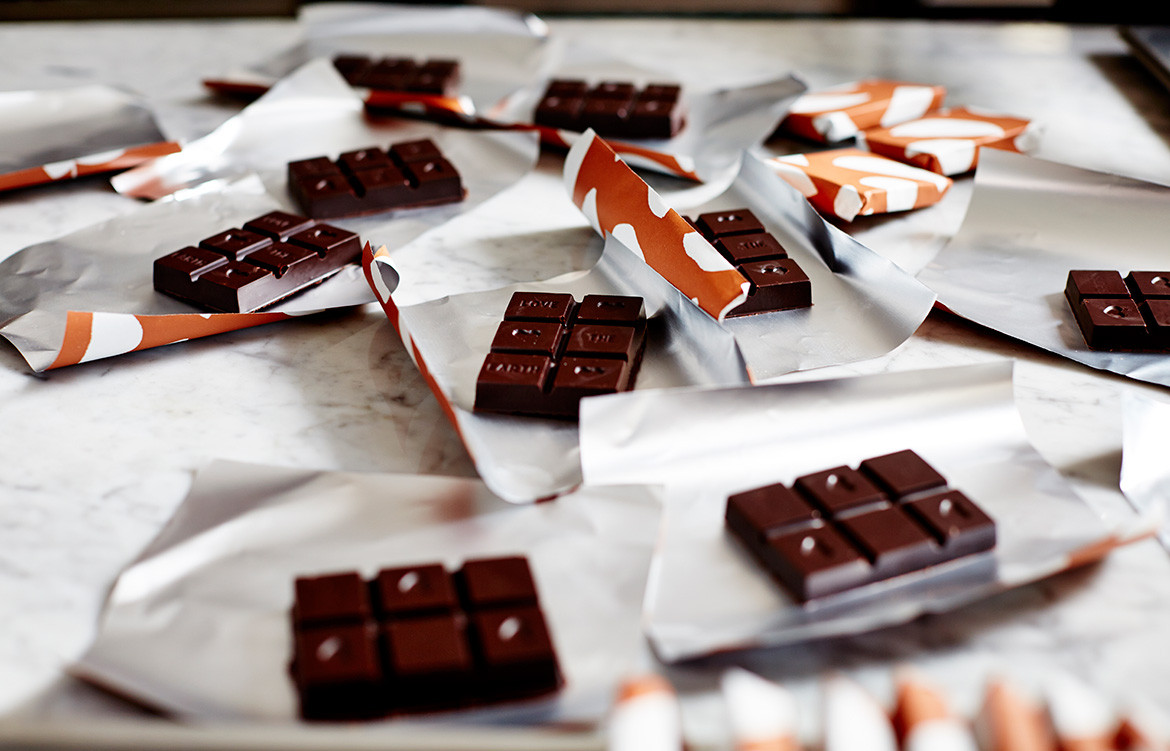 We think you might also like the Confetti Collection by DesignByThem
Tags: design, DesignbyThem, entrepreneur, Melbourne, Pana Barbounis, Pana Chocolate
---