It's certainly not news that sustainability has been a primary fixation of the design world in recent years. With the traditional modes of production taking their toll on our natural resources, innovative ways of re-thinking the fundamentals of design production are becoming more important than ever to help us move towards a circular economy – that is, an economy capable of regeneration.
Yet perhaps paradoxically, one of the difficulties facing sustainable design is the design component itself. Sustainable products have been traditionally typecast as antithetical to style. And if a product doesn't look good, especially when considering something as conspicuous as furniture, then there is a decent chance that Design Hunters like you and I, simply won't be interested – no matter how green it may be.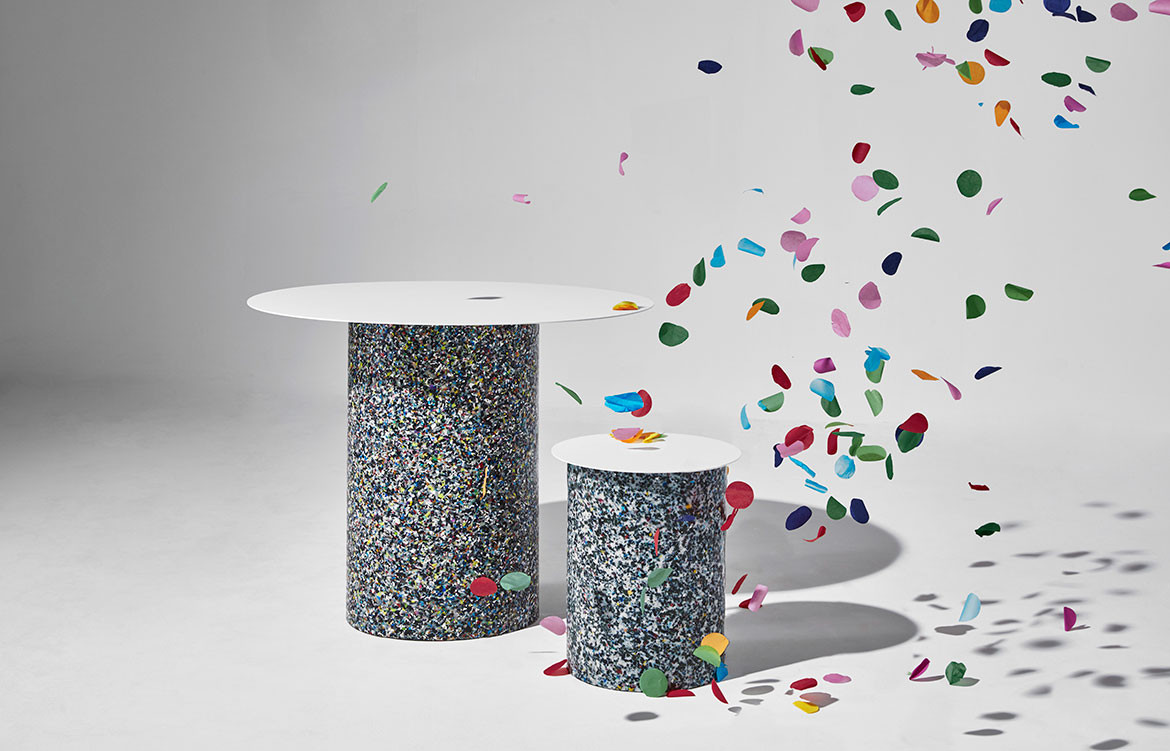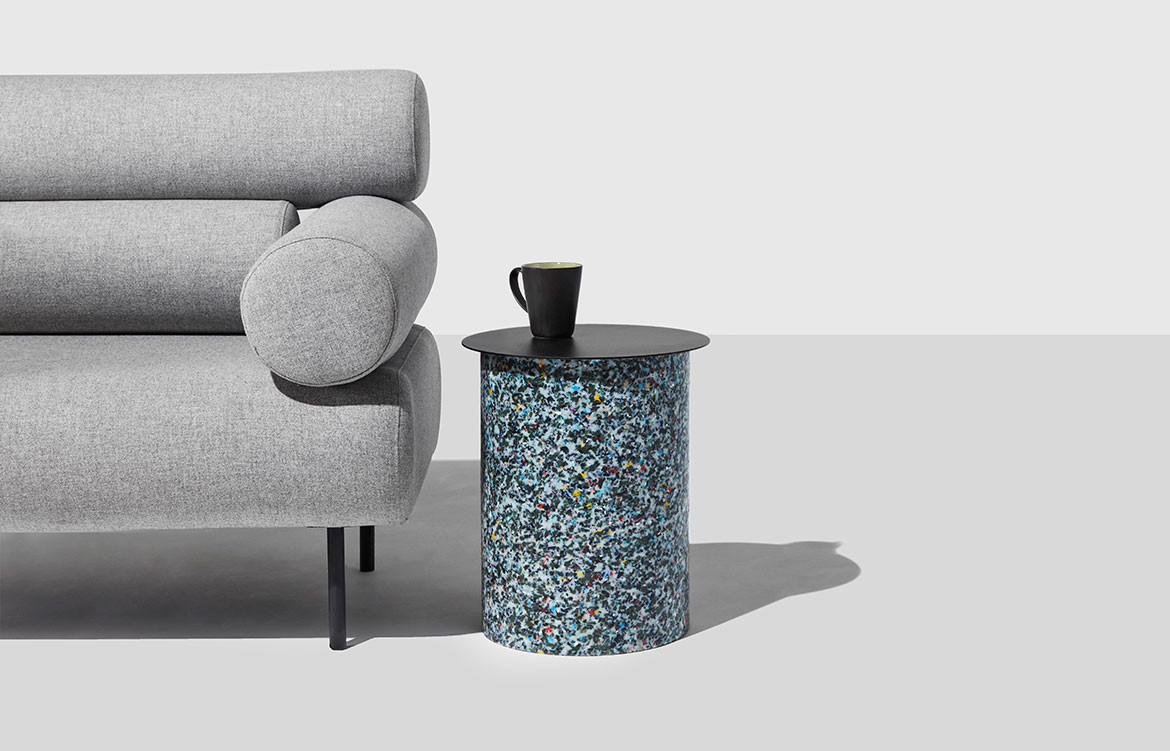 The Sydney-based design studio DesignByThem, however, has been challenging this stereotype by focusing on pieces that strike a balance between ecological production and considered design. While eco-consciousness has been central to the studio's ethos since their inception in 2007, their most recent collection exemplifies the efforts made in recent years to move away from raw materials.
Their lively Confetti range of furniture, comprising of dining tables, stools, and benches for use indoors and out – and with armchairs and lounges to come, represents the studio's latest venture into innovative sustainable design. Affirming their 'Bauhaus-meets-fun' aesthetic philosophy, the pieces in the Confetti collection marry sensible form with distinctive, colourful patterns reminiscent of the paper dots favoured at celebrations.
While the Confetti range may not be DesignByThem's first experiment with stylish, sustainable furniture (their popular Butter chairs and stools are also fabricated from recycled plastic), it marks a notable addition to the studio's repertoire. All pieces within the Confetti range are fashioned entirely from 100 per cent recycled plastic, and the recycled component isn't hidden. "Reused and recycled materials are often hidden, but we feel that they should be celebrated," explain studio founders Sarah Gibson and Nick Karlovasitis. "Not only because they are sustainable, but because they can be beautiful and create conversation."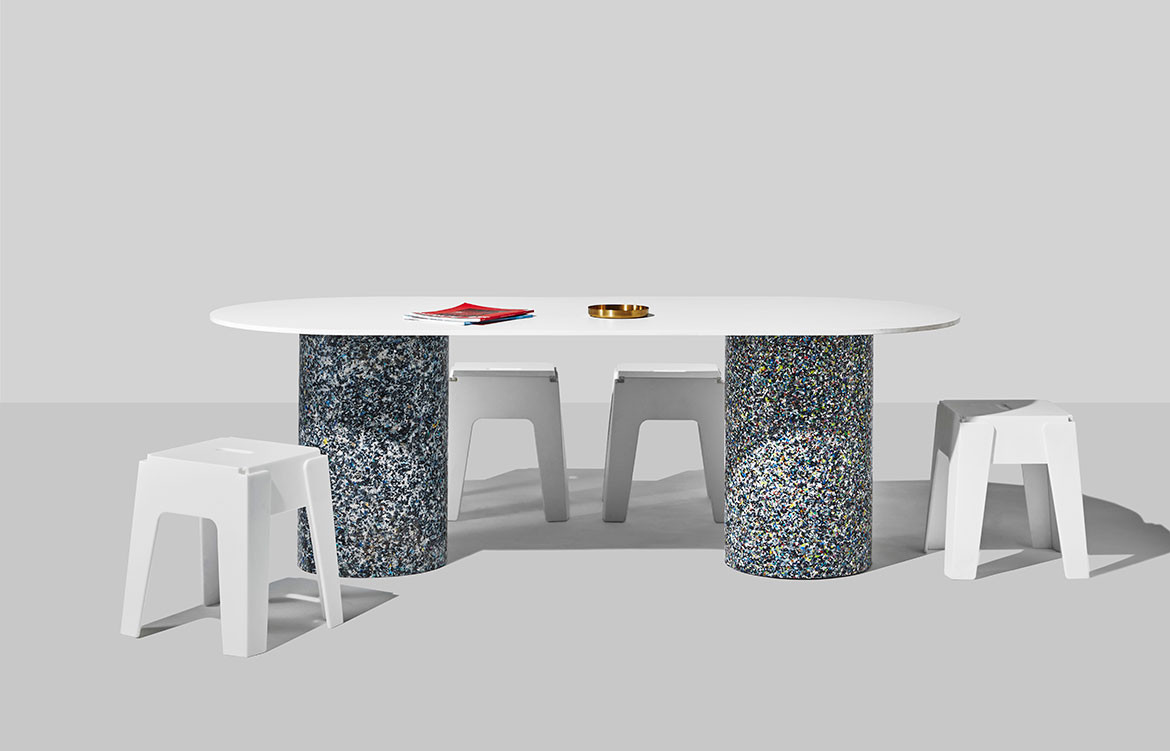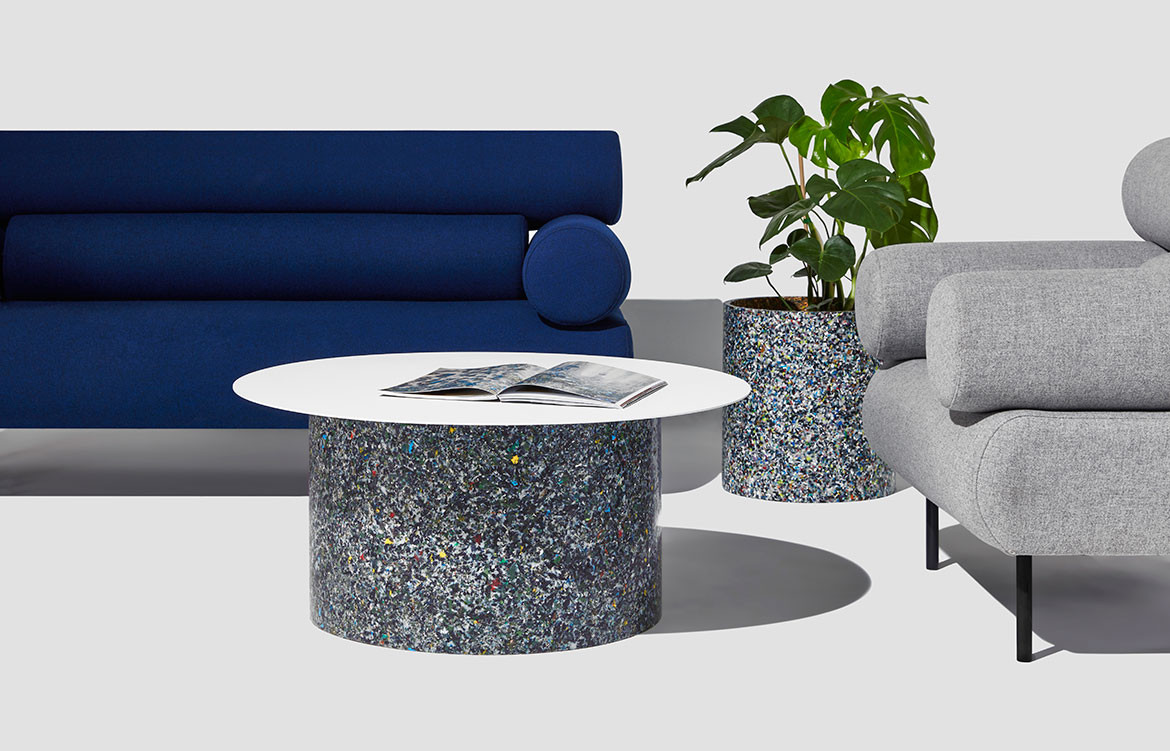 The Confetti range is also significant for embodying DesignByThem's increasing embrace of multi-sector product development.
Multi-sector product design, however, considers the design process from a holistic perspective: by taking into account the entire production chain, design houses are able to move away from linear product development and single-use items. The world's most forward-thinking design studios are now instead creating products that can be disassembled and recycled, prolonging the lifecycle of materials and reducing dependence on raw resources. Because DesignByThem's Confetti collection integrates recycled plastic as an essential component of the design process, rather than as an afterthought, the studio is able to close the loop on its design process – without forfeiting style.
With its appreciation of clean lines and playful forms, DesignByThem is set to redefine sustainability.
DesignByThem
designbythem.com
Photography by Pete Daly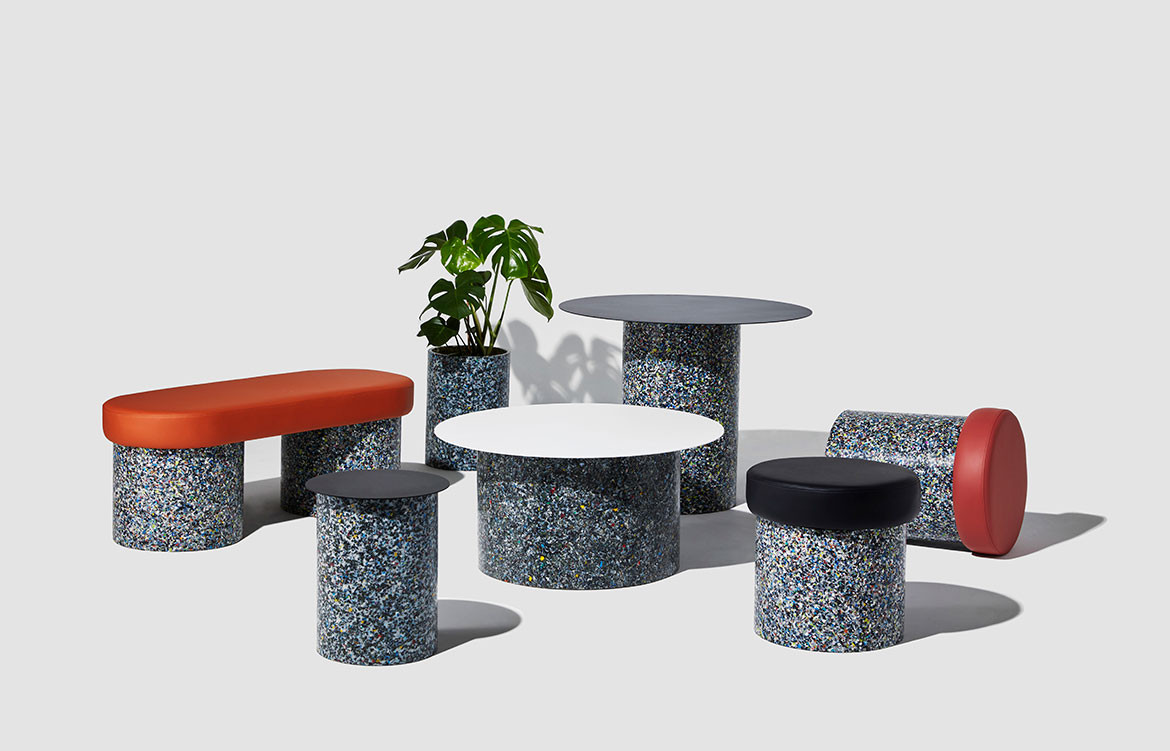 We think you might also like 10 Design Commandments For Apartment Living
Tags: DesignbyThem, furniture, GibsonKarlo, Pete Daly, sustainable design
---