What attracted you to the world of interiors and design?
I grew up in a family of builders and developers so my path was paved to some degree. I took an interest in both the design and process involved and how strongly connected they are, eventually leading to my Design and Project Management practice.
Who are the people alive or dead that you think are/were truly inspirational?
Carlo Mollino, Jean Prouvé, Quentin Tarantino & Vivienne Westwood.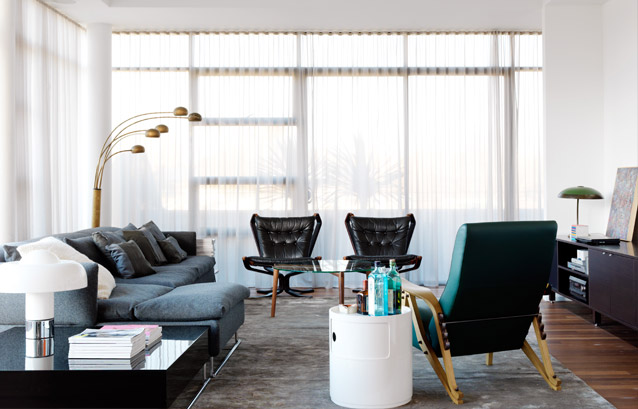 The softer forms created by the sheer curtains and decorative lighting take the hard edge off this Surry Hills bachelor pad.
How would you describe your signature style?
Interiors layering contemporary details and referencing modernist mid 20th century design.
Do you have a favourite residential project?
To give a project so much attention, any current projects have to be favourites. I have many favourites based on both design results and great client relations.
What matters to you most in the work that you do?
The most important aspect would be that the design as a whole represents my clients through my interpretation. Taking a client's brief and pushing the ideas to a level which excites them without going off on a tangent.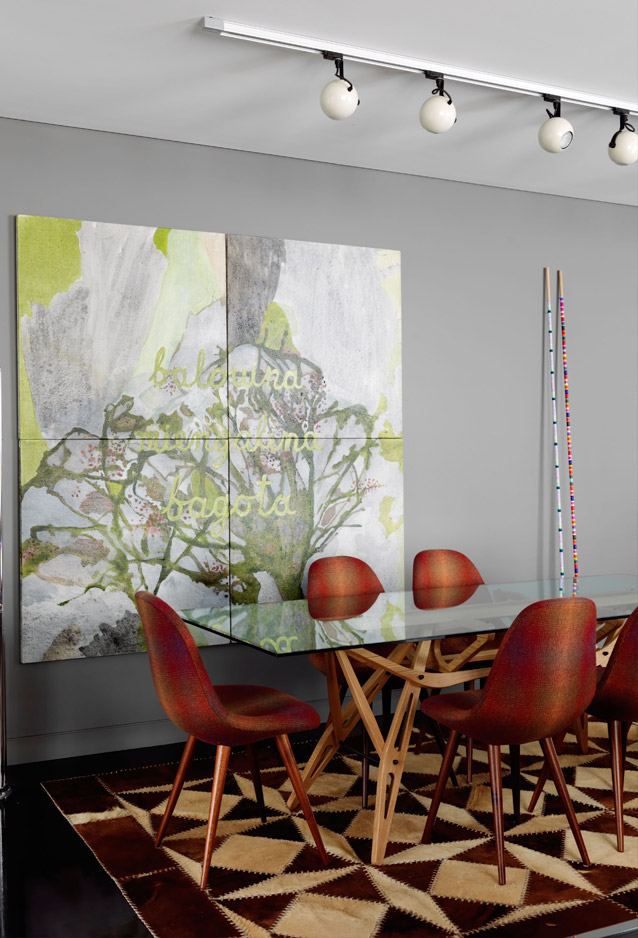 Art, lighting and classic furnishings added character and drama to this contemporary Double Bay apartment dining room.
What is your design pet hate?
From a practical point of view, beds with vast quantities of scatter cushions.
What do you think works without fail?
A well-considered lighting schedule. For me, it's the most important aspect of an interior.
What do you look for in the people you work with?
Those who have an attention to detail, treat every job/task as it if it were being implemented on their own home and those who are easy to work with and make detail look effortless.
What do you look for in the clients you work with?
That sense of trust and approval of ideas. Once established, it becomes a great experience for all involved.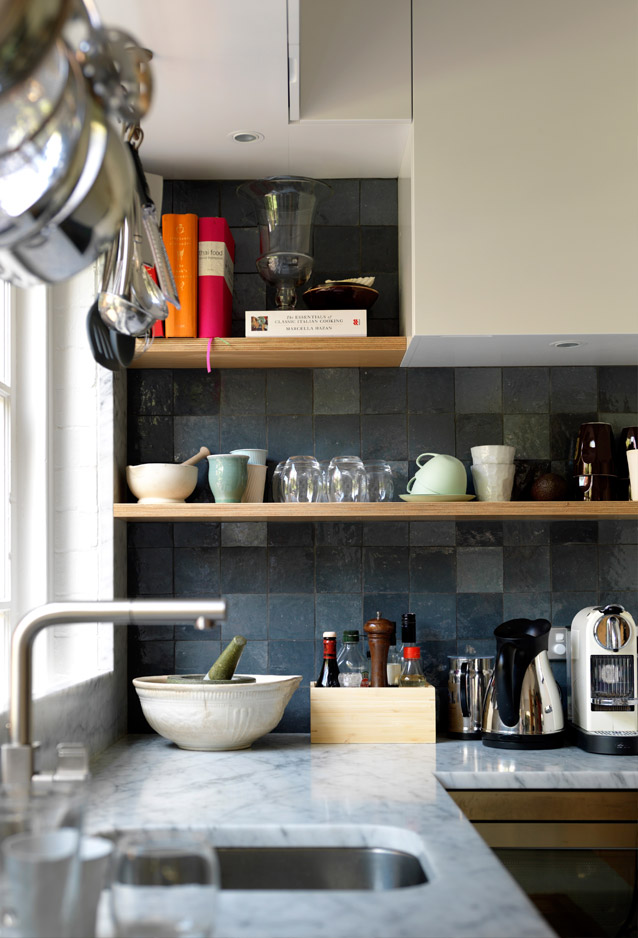 A kitchen renovation in Coogee – the handmade tiles and bespoke detailing gave this new kitchen some old world charm. (Click here to see the full project)
You have had much peer recognition over the years. Is there a key moment that matters most?
My first editorial was a key moment in that it gave me reassurance I was on a path which would appeal.
What would the future bring that would make your career complete?
The opportunity to expand from customised furnishings and lighting (site specific at the moment) to a range available in the retail market.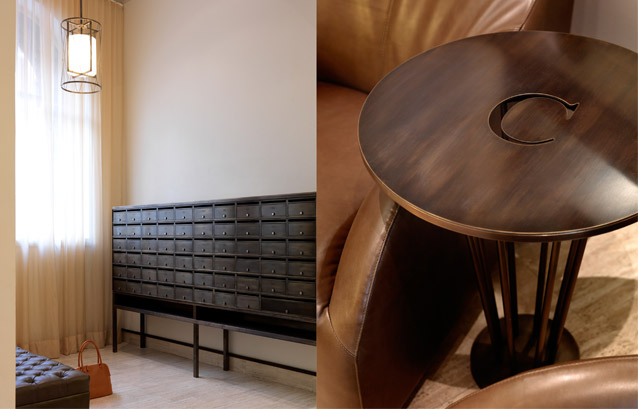 Michael Bechara custom designed the brass mailbox and furnishings to personalise an Art Deco foyer in Sydney's CBD.
Michael Bechara Designs
michaelbechara.com
Photography: Justin Alexander
justinalexander.com.au
Become a member of Temple & Webster at templeandwebster.com.au/habitus and enjoy $15 off your first purchase with code HABITUS!
Tags: michael bechara, Temple & Webster
---