Designing products for a living requires talent, skill and expertise. Whether a chair or a table, sofa or ottoman each object needs to be conceived and created with utility and longevity in mind.
However, those that also create a longing, or touch our imagination are in a league of their own, and Ross Didier understands this.
As an industrial designer, Didier has always been at the cutting edge of his profession, and his furniture products are proof of this. He has created myriad collections that stand the test of time and add lustre to our homes.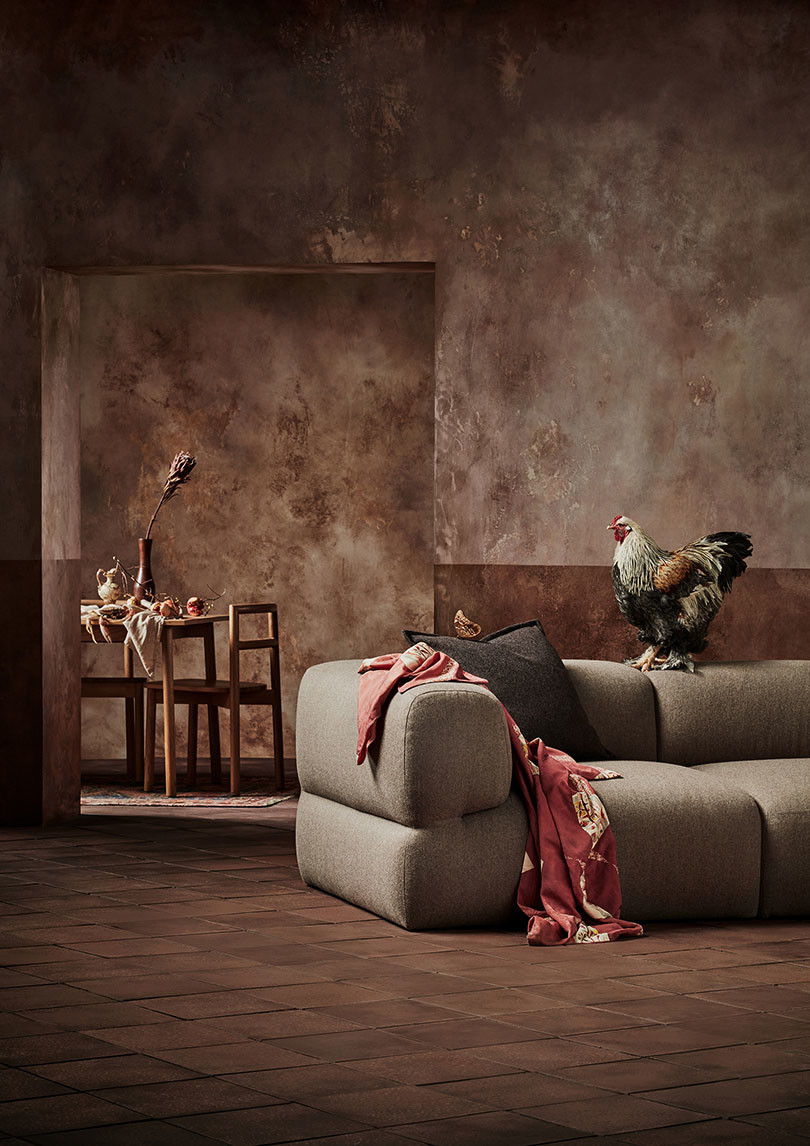 He is a thoughtful designer who considers all aspects of furniture, the form and function, sustainability and comfort, but also the narrative and backstory that becomes the theatre of design.
Over the past 30 years since Didier designed his first collection, there has been range upon range of furniture created that reflect his artistic and inquisitive mind.
Take the Fable Collection in 2011 that was inspired by simple folk tales: Or the Vue de Monde seating range that Didier sees as functional pets: Or even the First Bite Collection created by the ideas of history and the rise and fall of empires: While Puffalo, his latest collection, was conceived as a homage to exotic and bohemian explorations through Morocco.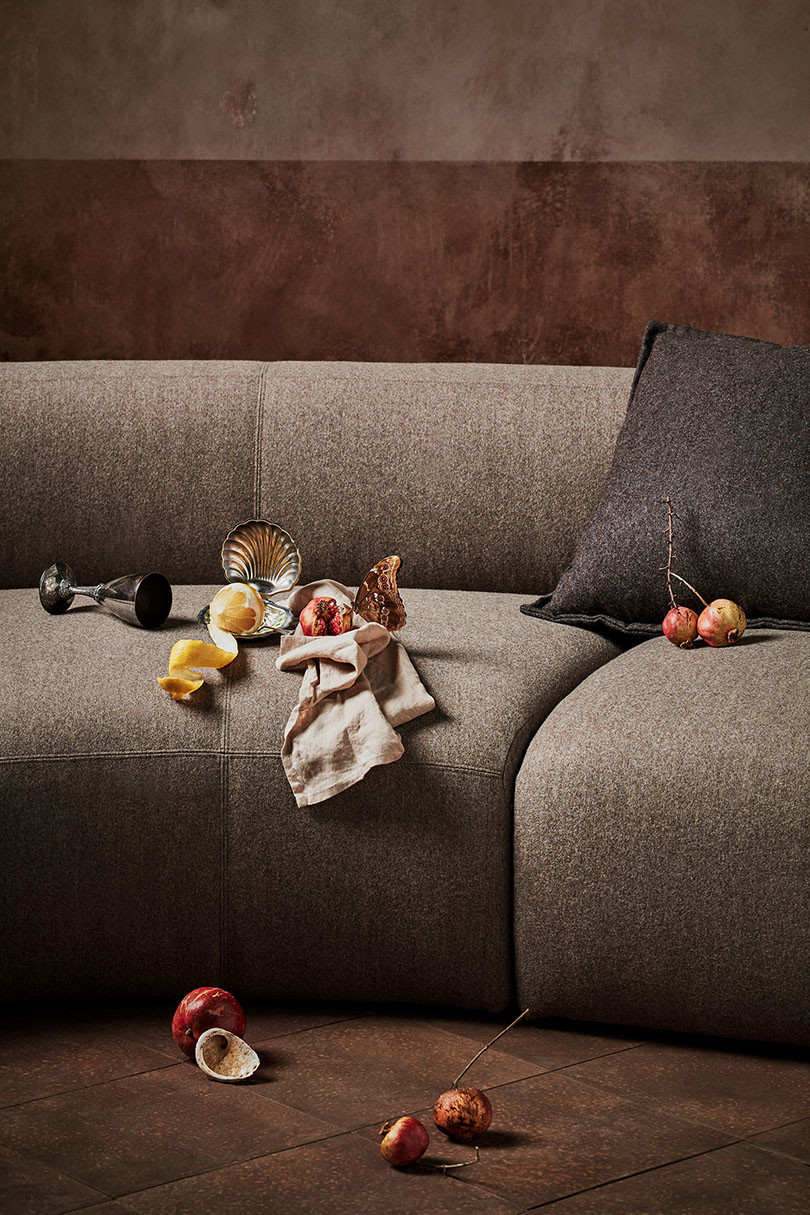 There is always an idea that sparks and affects the design; they are unexpected inspirations that manifest in physical objects.
And so, Didier has brought his artistic inspiration to the fore with a new vision of photographic stills for the Puffalo and Fable collections. It's furniture as art and presents the lounging and seating as gallery pieces for everyday life.
"It has been an in-depth project, over a long, extended period, without any time constraints and without any clear agenda why," says Didier. "I like creating the mood for my pieces to exist, and I'm trying to enlighten the creative spirit behind my designs. The contemporary baroque stage set feels familiar yet surreal, and I like the theatrical drama and the imaginary conversations it evokes."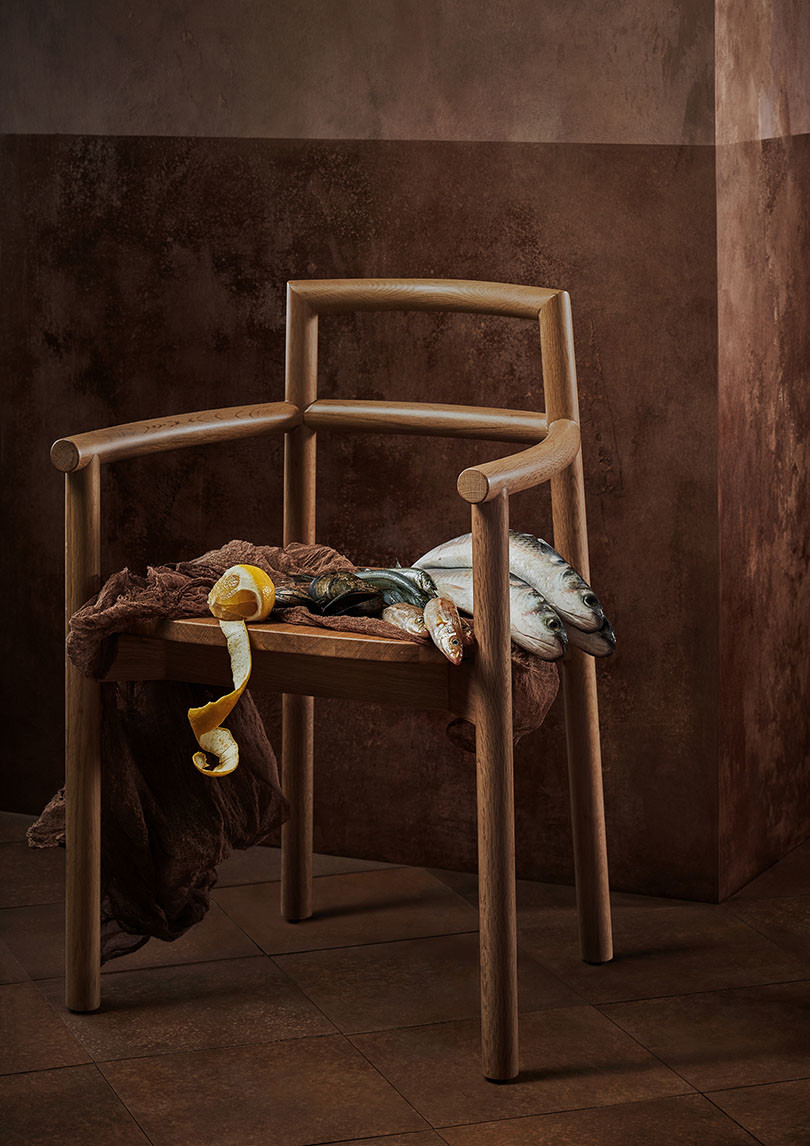 Yes, it is theatre and highly stylised at that, but it is an extension of the product itself that takes design to another level of artistry.
As Didier elaborates, "I find the emotional connection to the places that furniture inhabits, and the experiences this generates, is more important than the pieces themselves, and I'm hoping the visual narrative helps make a connection."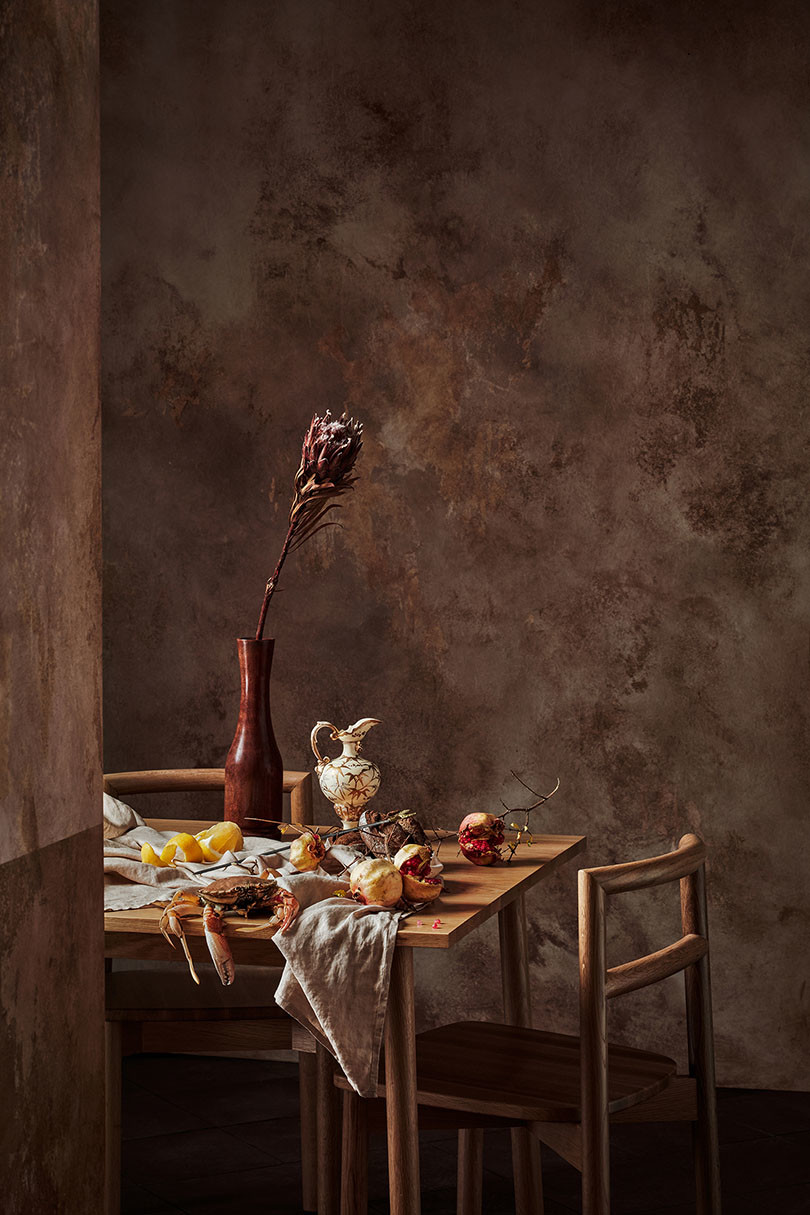 So, while we can marvel at a beautifully designed Didier chair and enjoy its style and comfort, we know that this designer is thinking beyond the physical form to a more imaginative otherworld and wants to take us there.
The studio is always open to discovering and exploring the physical, that is, other manufacturing techniques, materials and ways of thinking about design, which also includes how to present the finished object to the world.
Merging furniture design with art is what makes Didier tick, and he does this in his own unique style that continues to delight and surprise.
Design is more than simply an object for Didier, it is a story, a place or an inspiration, and it is this that adds a cerebral richness to his wonderful furniture pieces.
Photography – Mike Baker
Art Direction – Clare Scanlon and Ross Didier
Painted finishes – Scanlon & Makers
Didier
didier.com.au
---