There comes a time in most urbanites' lives when the costs of living in a city outweigh the benefits. There is a growing need to de-stress, especially if one works in publishing where the deadlines are relentless.
I have always envied those Scandinavians with their disarmingly simple coastal retreats. What about Inspector Wallander who apparently only has to roll out the back door to be on his own private beach.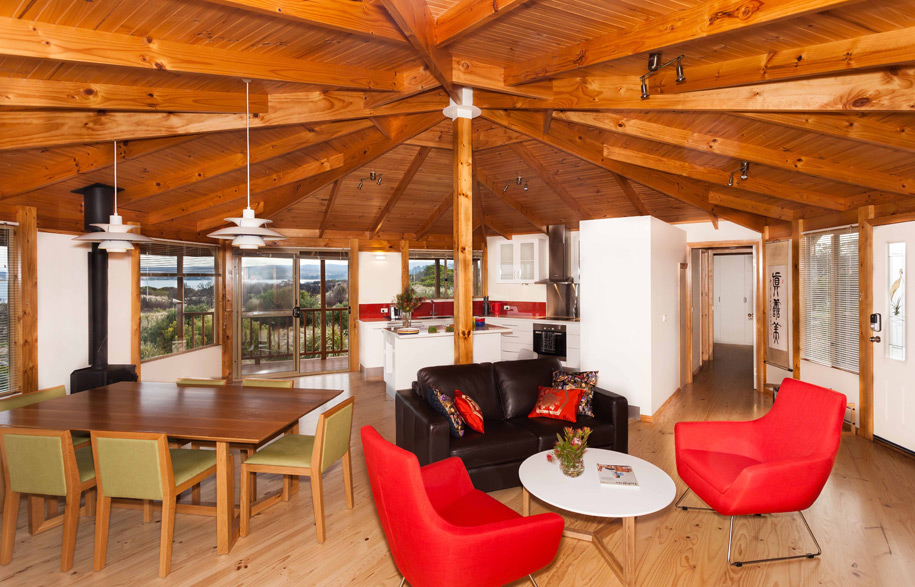 My wife and I looked first to southern Western Australia, but circumstances intervened. Then we looked at the east coast of Australia and quickly realised that anything affordable was a day trip from the coast.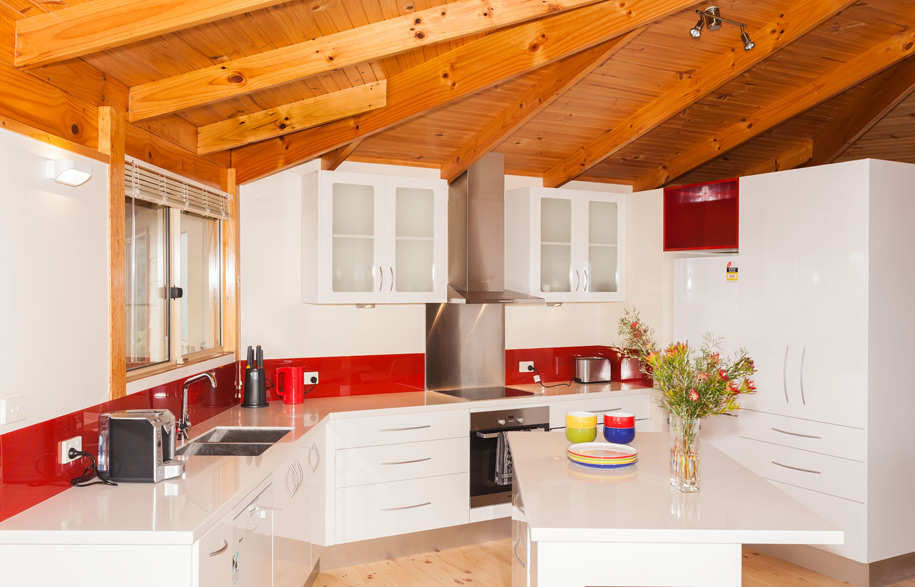 We even looked at New Zealand, but that was culturally and geographically a step too far. Finally, we targetted the east coast of Tasmania.
A chain of contacts led us to Dolphin Sands which is a long spit of land separating Great Oyster Bay from Moulting Lagoon and it was here that we began our Tasmanian idyll – on five acres with 200 metre beach frontage and ineffable views of the Bay and the Freycinet Peninsula.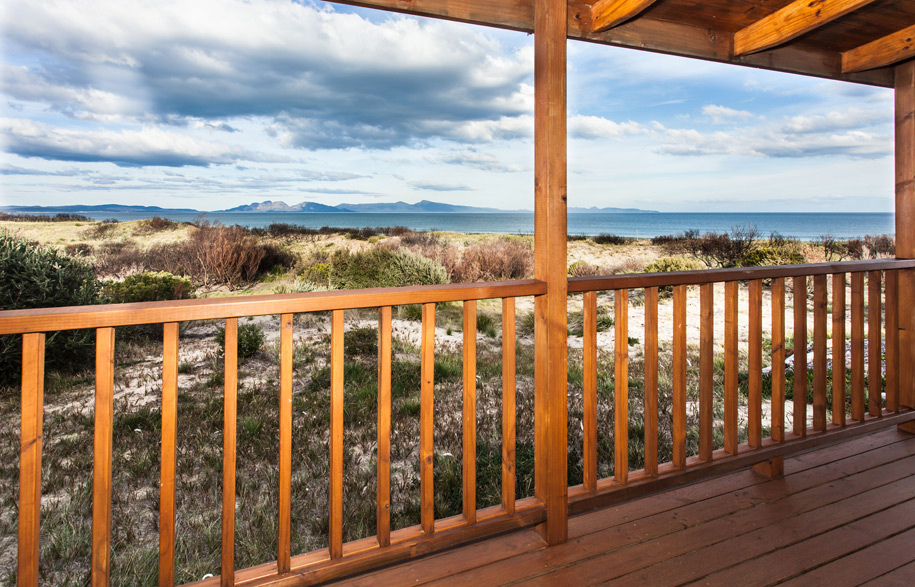 Here, apart from the gentle lapping of waves, there is complete silence. The existing house gave us almost everything we needed, including a 4 metre pool/spa and an established protected garden.
But, both of us being serious foodies, what we needed was a first-class kitchen to cook those organic ingredients. So, with help from my joiner, I designed a brand new kitchen – the one we have always dreamed about, one which really works. All the appliances are Miele, the expansive benchtops are Corian, the drawer runners are Hettich.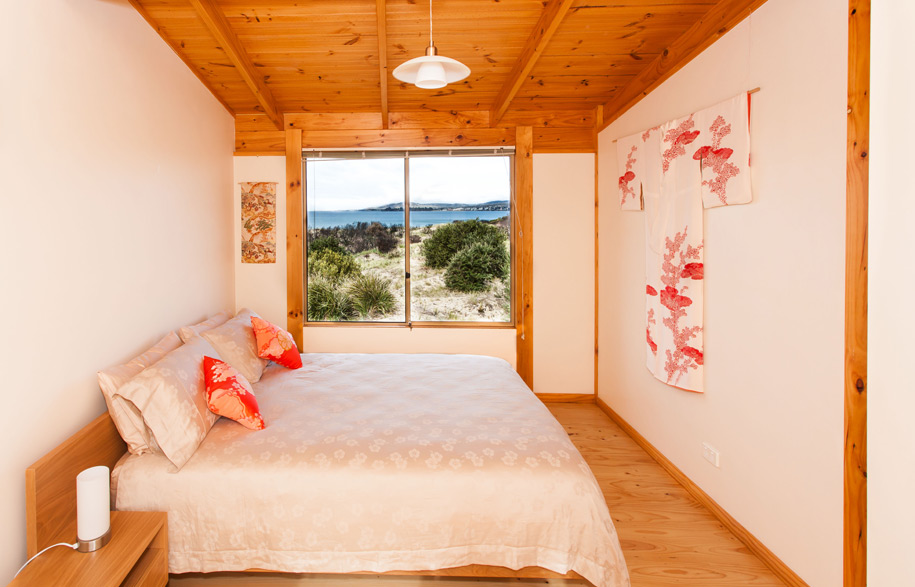 We wanted an Asia meets Tasmania feel to the place. So, the dining suite, the entertainment credenza and the beds are designed and manufactured by Launceston firm, Designs in Timber. Rather than paintings, we have used South-East Asian textiles and Japanese kimonos as decorative elements, reflecting a certain Asian feel to the house.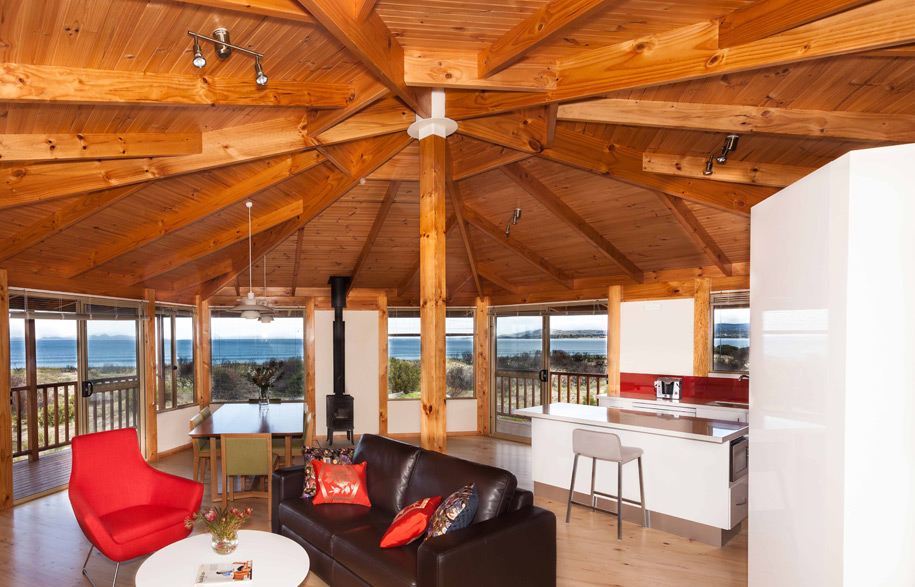 Our one concession to Europe are the Louis Poulsen pendant lights over the dining table.
Needless to say, we can't always afford to stay there. So, our holiday rentals help with the mortgage. But the name of house, Peace and Plenty (inherited from the previous owners) we tell our guests stands for lots of peace and plenty of fun.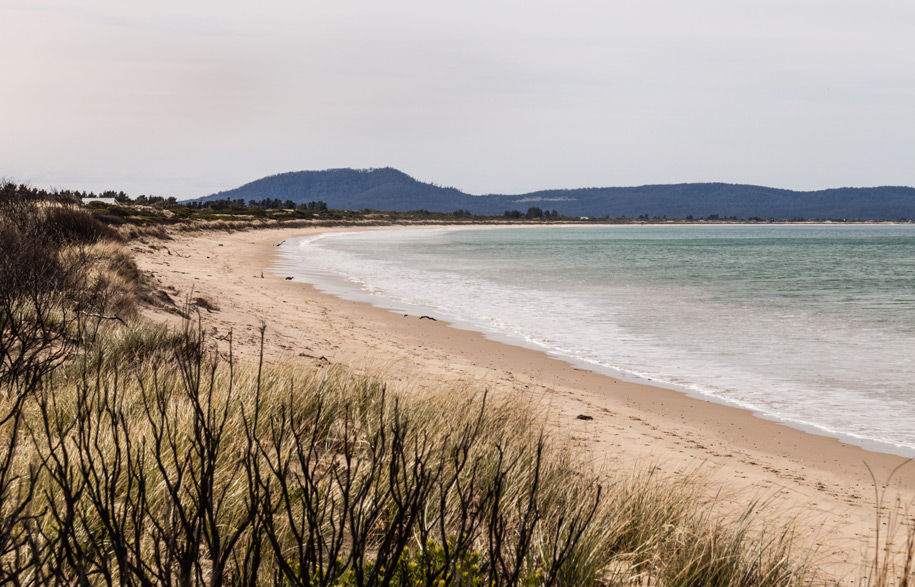 For more photos and to see what some of our guests think go to the link below.
airbnb.com.au/rooms
Images: Paul Lovelace
Tags: Dolphin Sands, Editor, Paul McGillick, tasmania
---