From a small floral boutonnière to precinct-sized landscape design, Singapore-based botanical design studio This Humid House brings a reverence and respect for its natural material of choice: plants and flowers.
Founded by John Lim in 2017, This Humid House came on the heels of a series of chances. While taking a break from a successful career as an architect, Lim's brother asked for his keen design eye on the floral arrangements for his upcoming wedding.
Lim soon discovered that there wasn't a florist that adequately represented the natural environment of Singapore; one where greenery and nature overflowed with abundance.
The realisation made Lim think about the highly developed food culture throughout Southeast Asia and wonder why the same wasn't expressed in floristry and landscaping.
This set the philosophy of This Humid House – to showcase the sophistication and nuance of Singaporean flora.
Fast forward a few years, and the studio has grown into a much larger operation encompassing 14 staff, online retail and a secret cutting garden. Lim is quick to share the limelight with the whole team, crediting the "There is a design pedagogy driving how we think about and frame things." collective hard work and collaborative approach that has allowed This Humid House to flourish.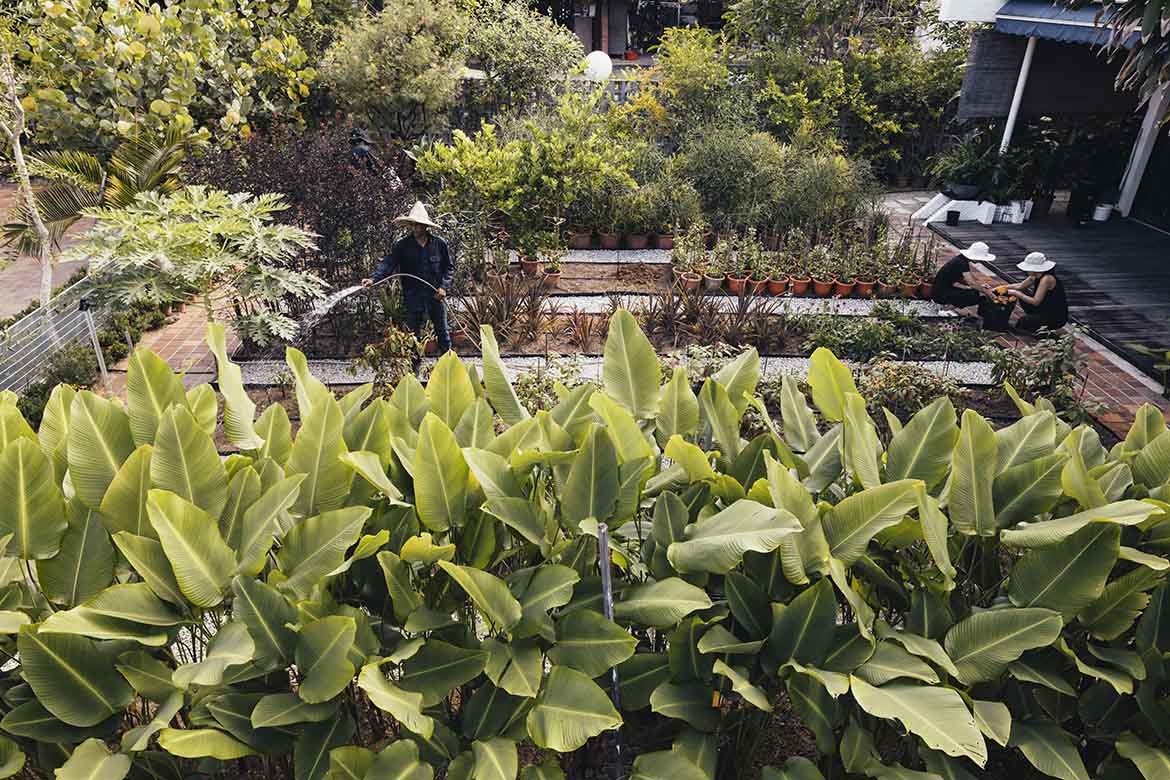 Much in the same way that he came to discover a passion for botanicals tangentially, most of the team don't come from a traditional floristry background. There are sculptors and landscape designers mixed with retail experts, a head gardener and operation staff.
It's a deliberate choice that brings together broad skills to encourage lateral thinking and "manifestations of different media". The fusion of a cross-disciplinary team allows them to stretch and learn.
Unlike other art forms, especially architecture, This Humid House's floral work is defined by its inevitable decay. "We use living media, it's all plant-based, it has life in it – but as soon as it is cut, the clock starts ticking," muses Lim.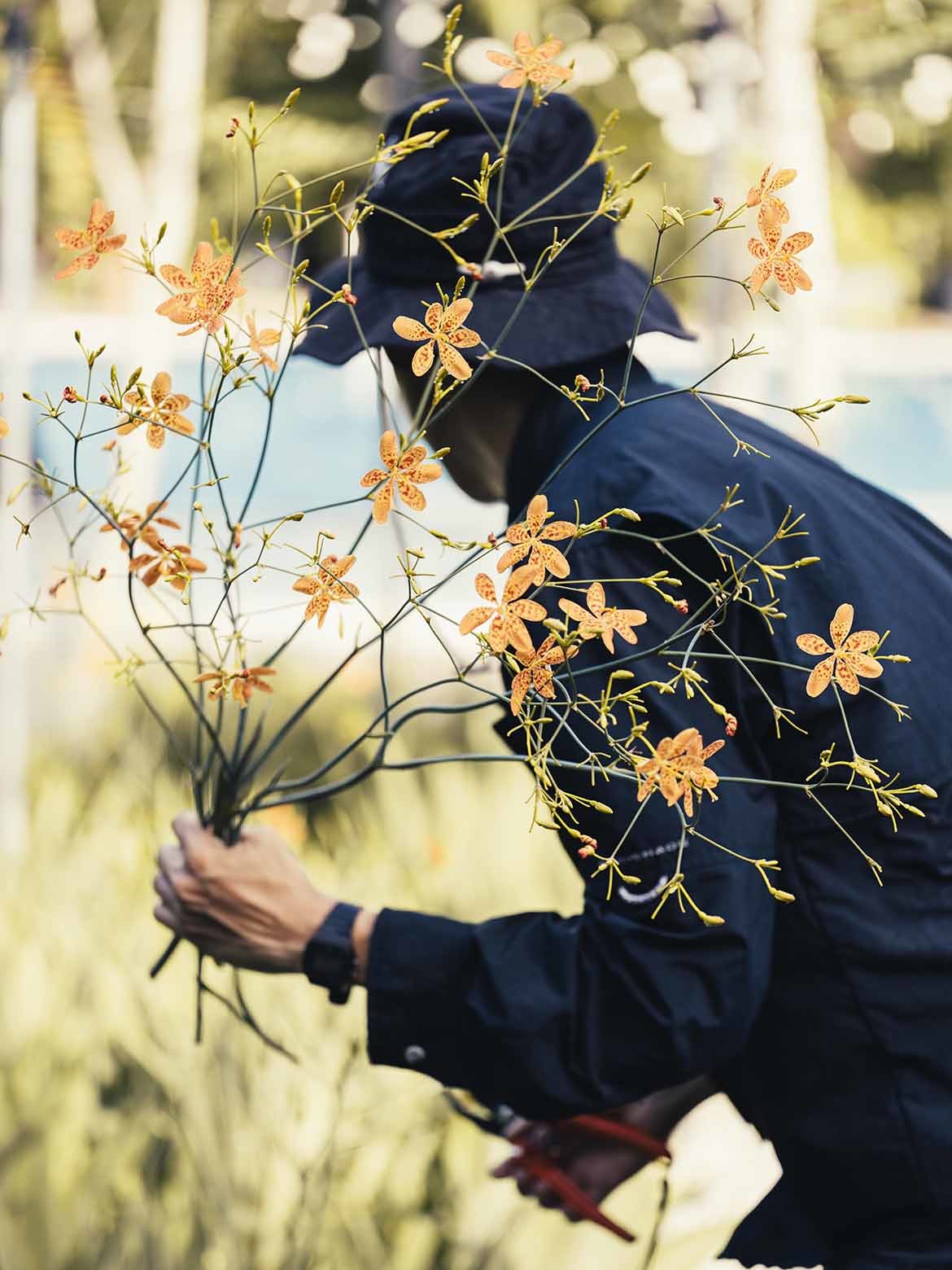 The ebb and flow of time and the cycles of nature are ever-present. Months of planning and preparation quickly shift gears once they're within the window of creation for an installation. Every piece has a definitive life span.
Given the nature of the process, it's essential that every person in the team is an astute problem solver. Regardless of the test runs, things don't always go to plan.
But that is also reflective of the beauty of nature itself.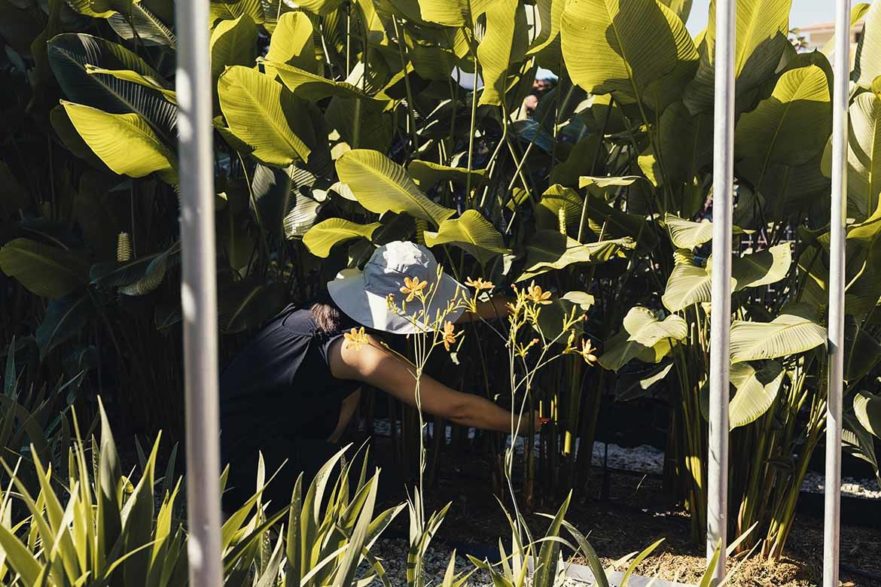 What stands out through the studio's work is exploration. Lim articulates that they think and execute projects as a subset of the design education that he and many in his team experienced.
"There is a design pedagogy driving how we think about and frame things," he says. Questioning and extrapolating is an inherent part of the vocabulary, where creative huddles, show-and-tell, and endless references shape the dialogue.
Lim says that the team is always looking at things through a lens of art and design, drawing inspiration from disparate places – a woven fibre wall hanging, a sponge-like sculpture – and then breaking it down to how they might achieve a similar quality.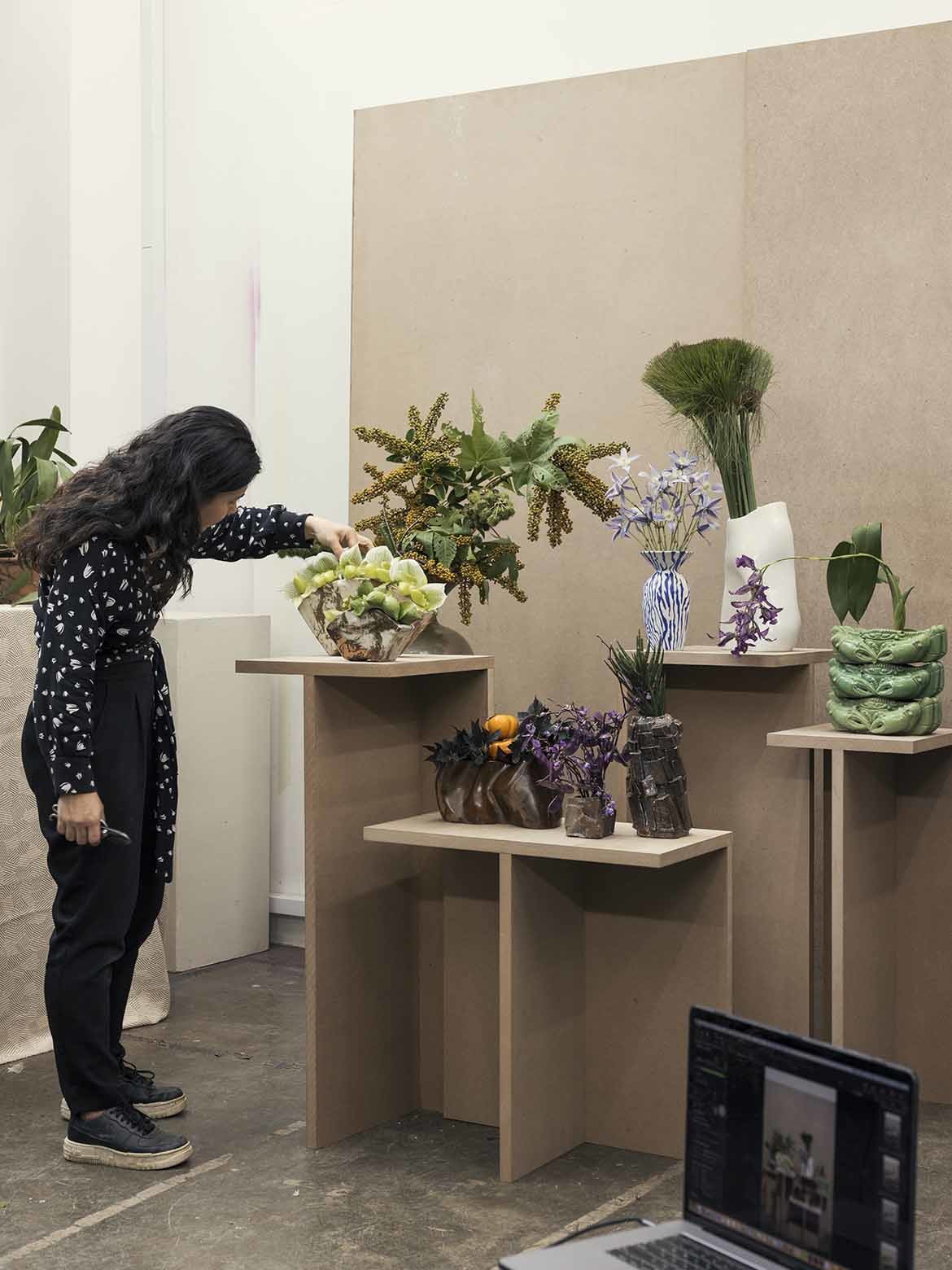 At its very essence, Lim says This Humid House is aspiring to create an emotional connection, "We talk about feelings a lot – what kind of feeling do we want to evoke? And then we calibrate the texture, colour, movement and proportion to get there".
Despite being in opposition to the ephemerality of the floral installations, This Humid House's landscape design work follows the same line of thinking. Underpinning all of the studio's work is an anthropological consideration. Lim explains that flowers and plants have been used throughout history in religious contexts, rituals, as expressions of beauty, and he's quick to take on the power and impact that can have, even if it's for something short-lived and temporary.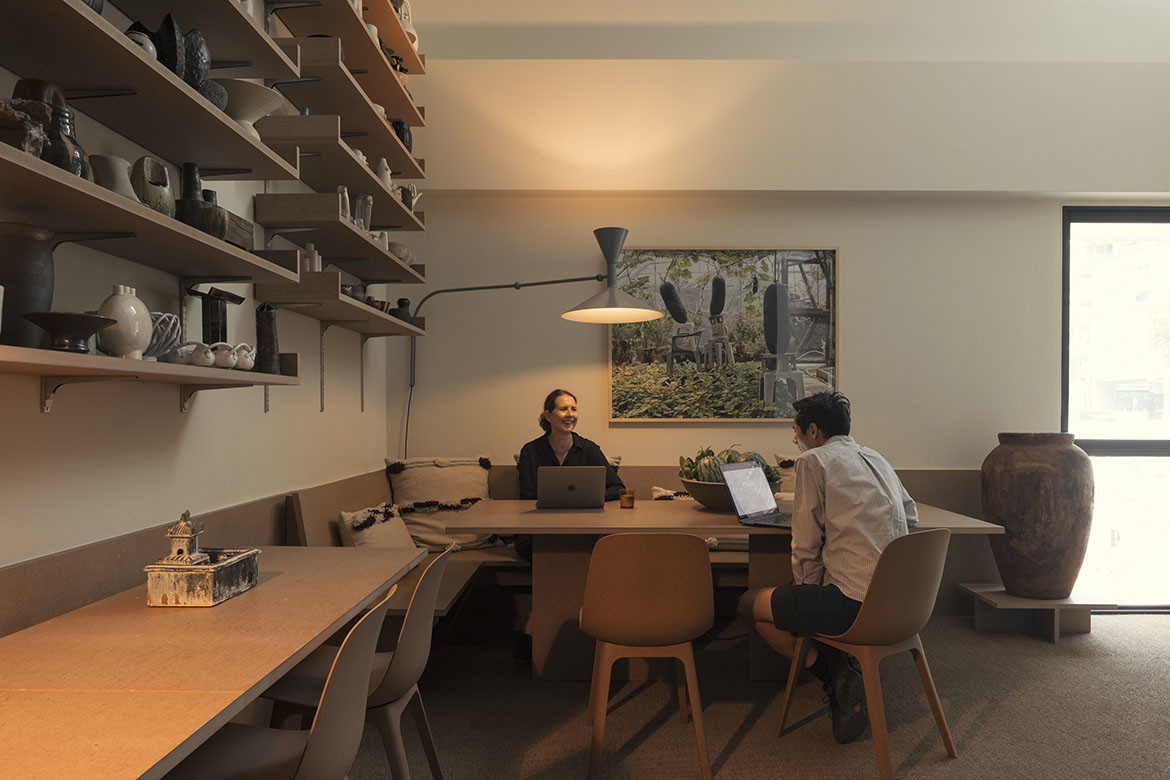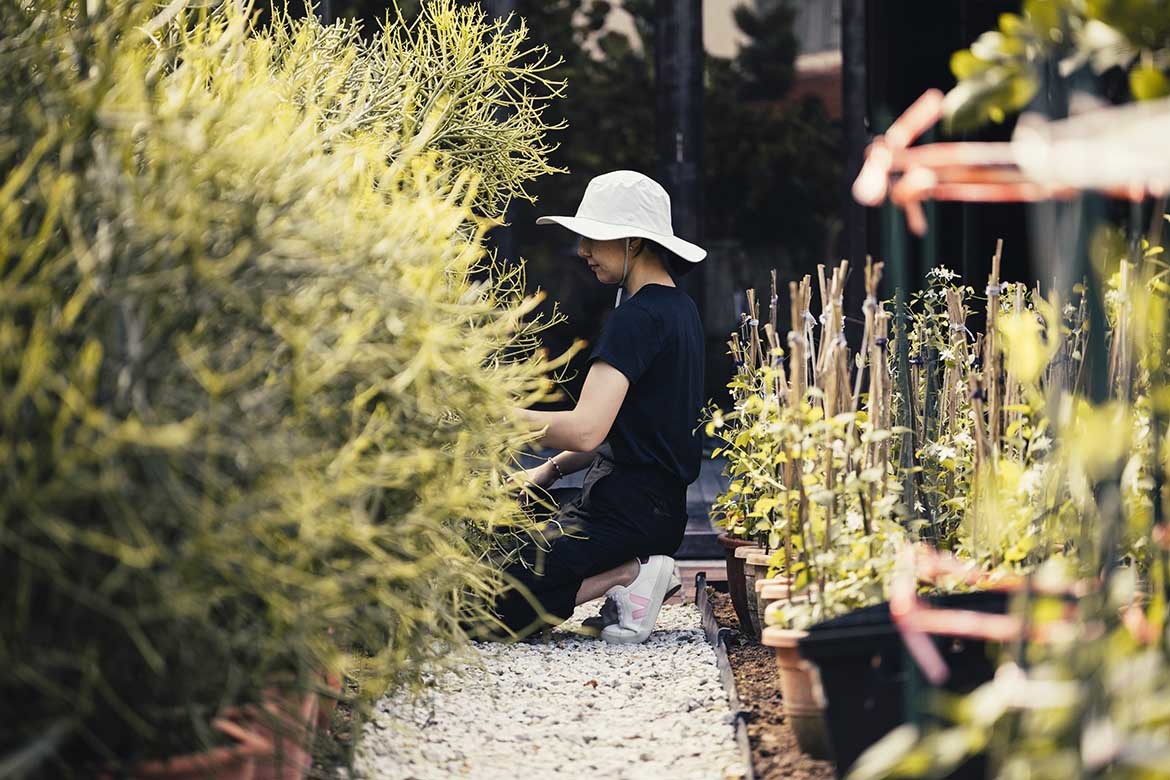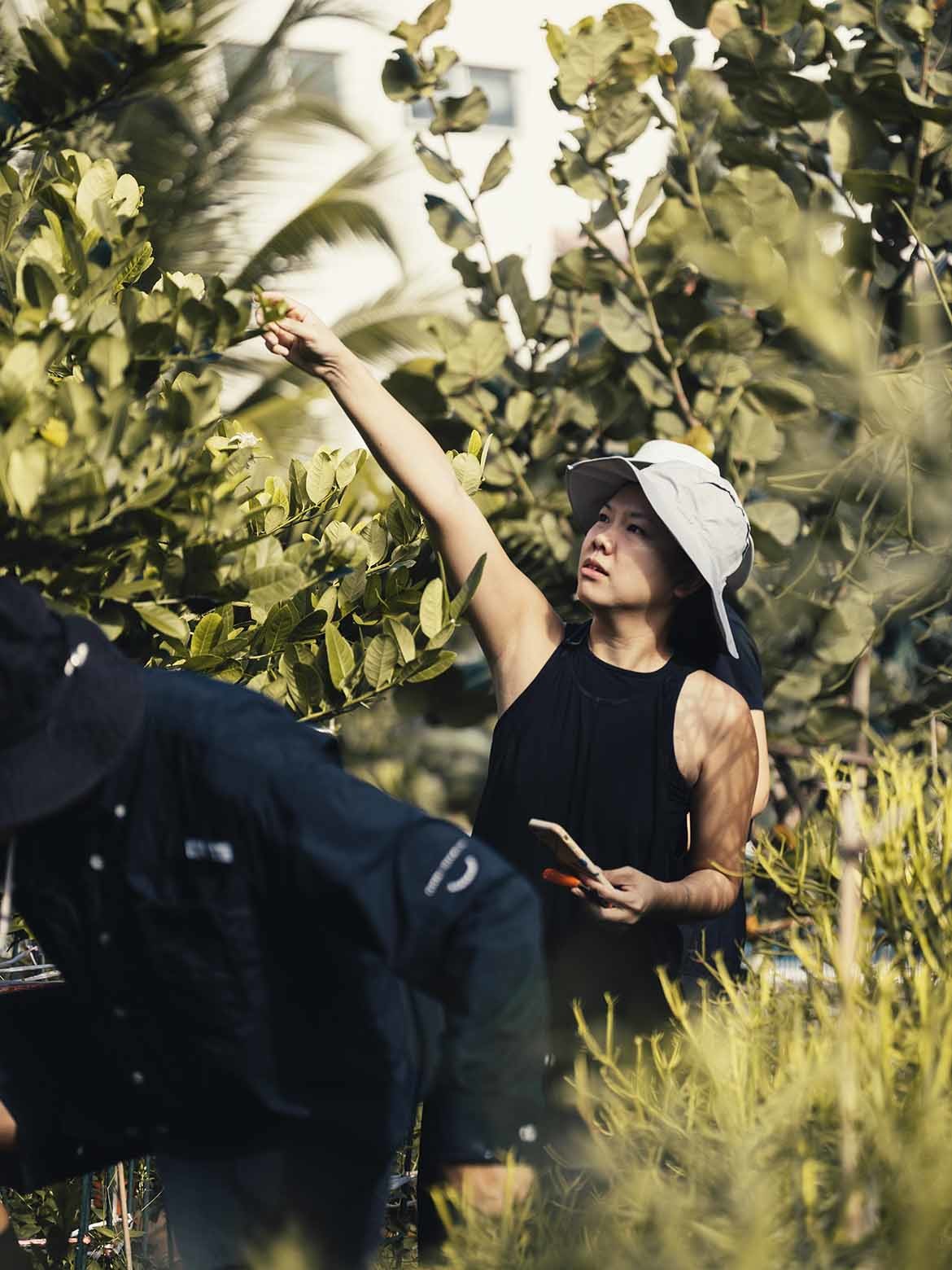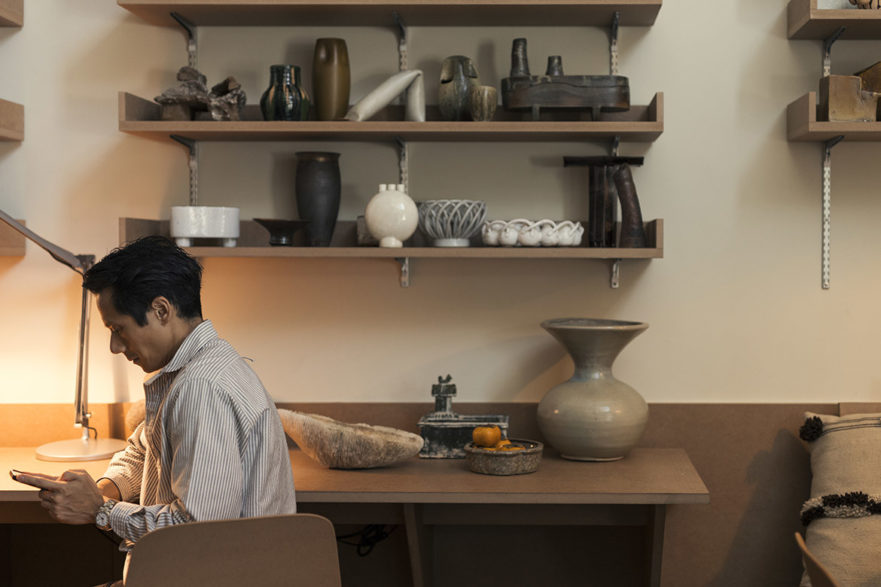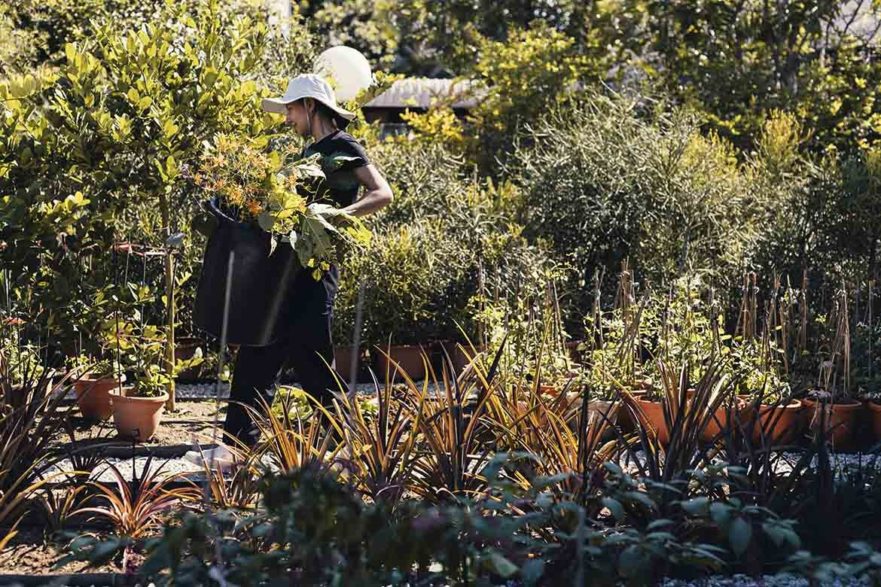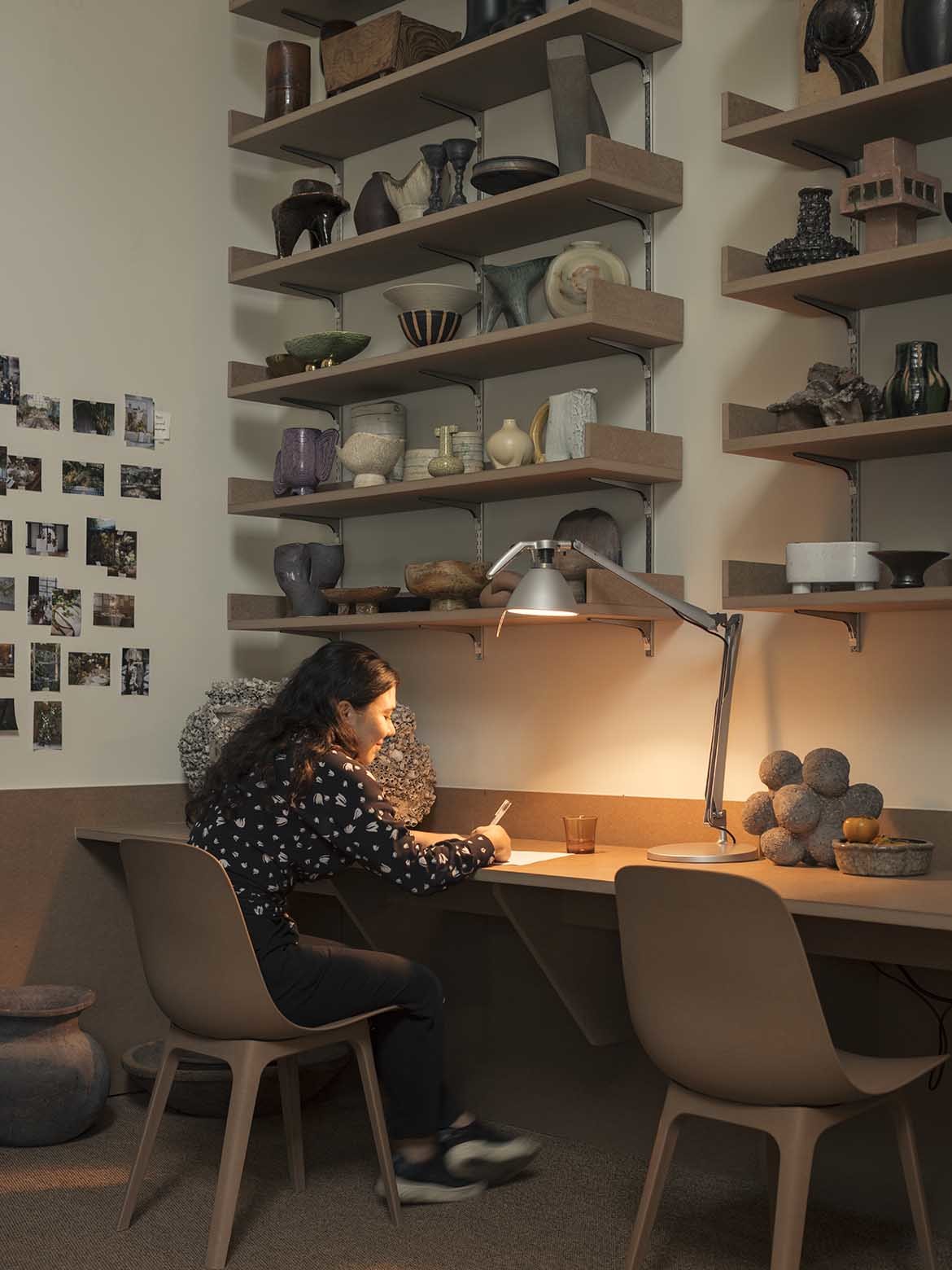 This Humid House
humidhouse.com
We think you might like this article about old-world charm.
---