Modern mural making is gaining momentum on our urban streetscapes as an increase in private and public commissions is matched by a bid to return public art to the people.
The news this week that the City of Sydney has recommended a change to its laws that would allow homeowners to commission artworks on their exteriors without council approval cements what has been building as a movement of murals since the decade began.
"There is absolutely a movement to beautify our neighbourhoods," says Juliet Rosser of Platform72 art gallery, curator of the Five Dock Laneways Project and the City of Sydney's 2013 We Are Here mural.
Reko Rennie's "temporary" 2012 fluoro geometric artwork at Sydney's Taylor Square, which began life as a three-month installation, was prolonged in response to public demand just as laneway projects took off in Perth and Melbourne. The unwavering boldness of Reko's appropriately titled Always Was, Always Will Be is symbolic of what has occurred in its wake.
Cut to now and a Paddington warehouse hitherto lost under the radar has burst forth into the consciousness of passers by via a similarly large-scale neo-geo wall painting.
While the City of Sydney's Streetware project was behind Reko's work, the facade of the Paddington studio was commissioned by owner, architect Shelley Indyk, and is the latest 'Artwall' by Claudia Damichi.
"It started with a singular element and we fell in love with it," says Shelley. "So we just wrapped the whole building. The community got really involved and as they walked passed they'd say 'you're not stopping there are you?'"
The architect, who entered the building into this year's Dulux Colour Awards, admired Claudia's optical geometrics, which recalls the neo-geo movement that also fascinates Reko Rennie; geometry as a metaphor for society, interconnecting shapes representing networks of contemporary urban life.
"People say they'd never noticed the building before," says Claudia. "When you see something every day you stop seeing it. We're all so consumed… and it takes something visual to push you out of that."
In Melbourne, murals by Camille Walala and Stephen Baker are standouts and now Deams, responsible for the eye-catching facade of Collingwood's new Fonda restaurant, is making his own, similarly geometric marks on the city.
Contemporary murals can be traced back to the Modernist collaboration between Brazilian architect Oscar Niemeyer and muralist Athos Bulcao, which in turn inspired the famous mural at Rose Seidler's house in Sydney. It is said Niemeyer designed buildings but Bulcao designed surfaces, showing a notion of space can be altered with colour and texture.
"People didn't see the building as flat anymore because the mural wraps around," explains Claudia. "I thought that was really exciting. It didn't feel like street art at all. It felt entirely like we were making a piece of art."
As a public art curator Juliet believes the modern demand for murals is a response to the digital age.
"We're all stuck on our digital devices, forming community and viewing artworks online," she says. "By adding big, bright works to our streetscapes and especially ones with significant placemaking appeal à la Reko Rennie, it gets back that local community pride. Community is once again about location."
Words by Joanne Gambale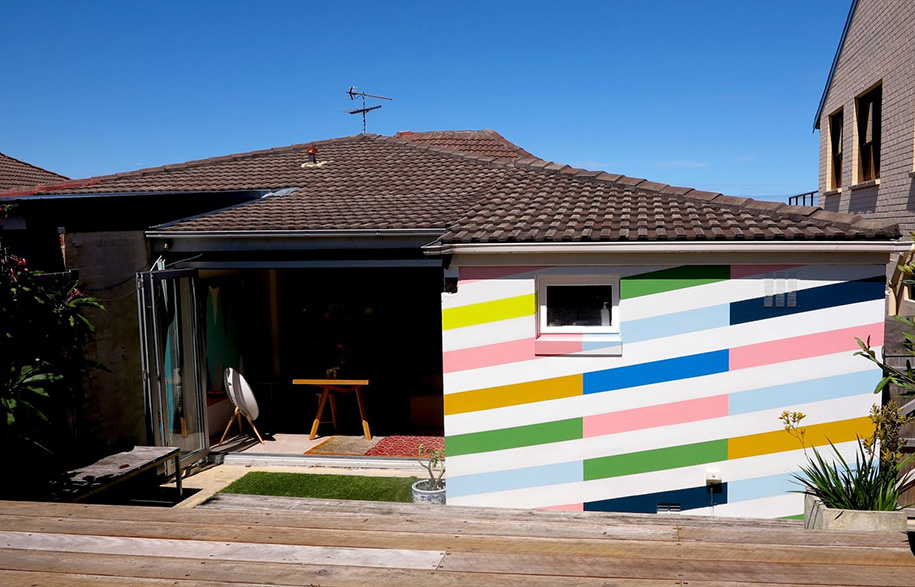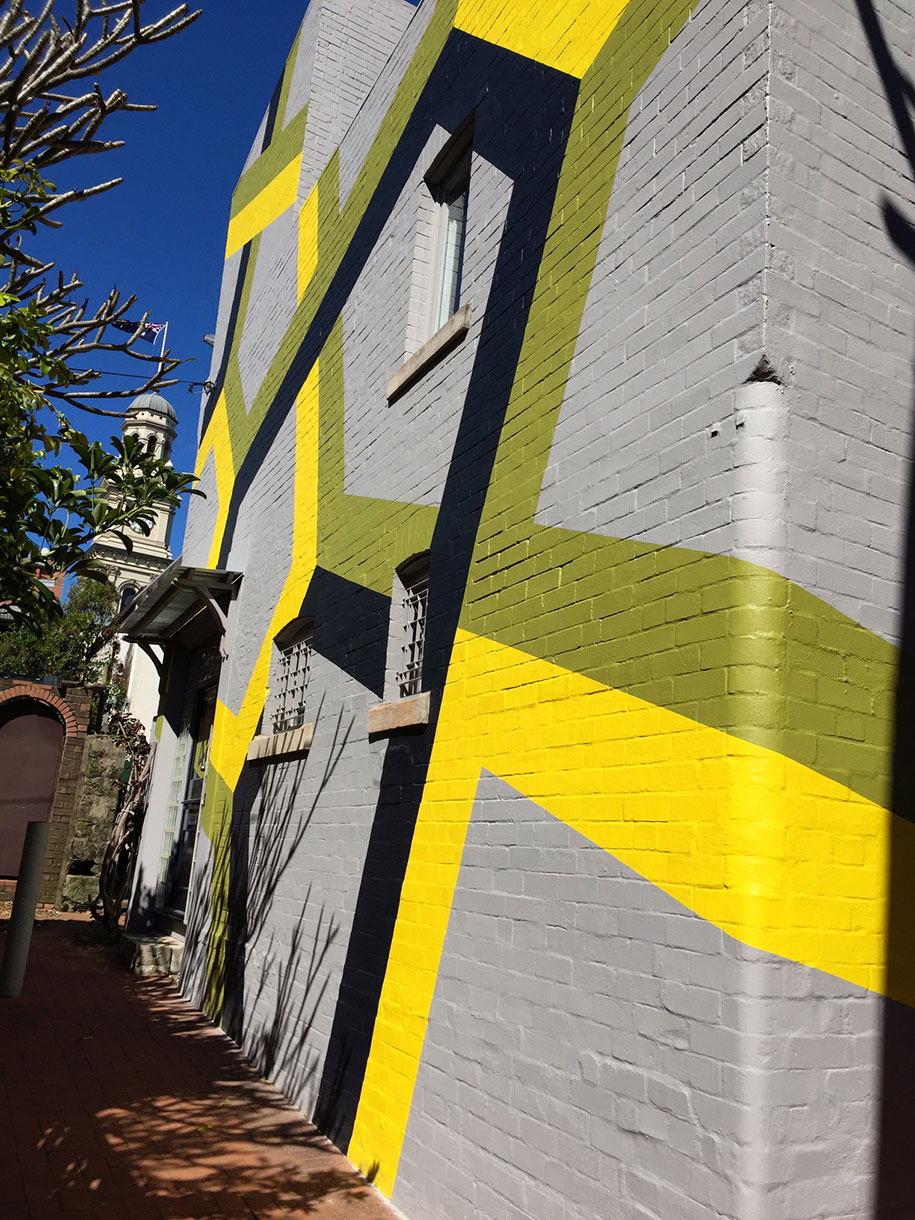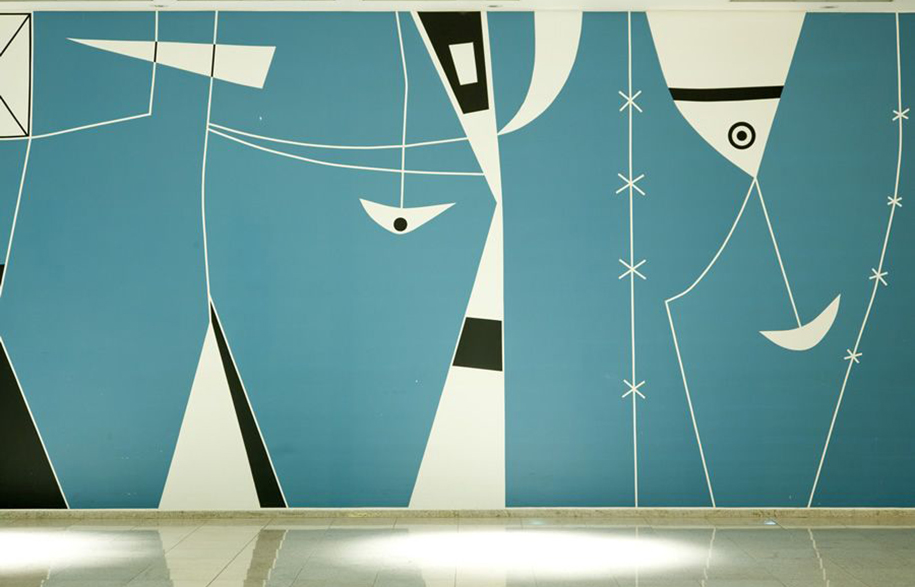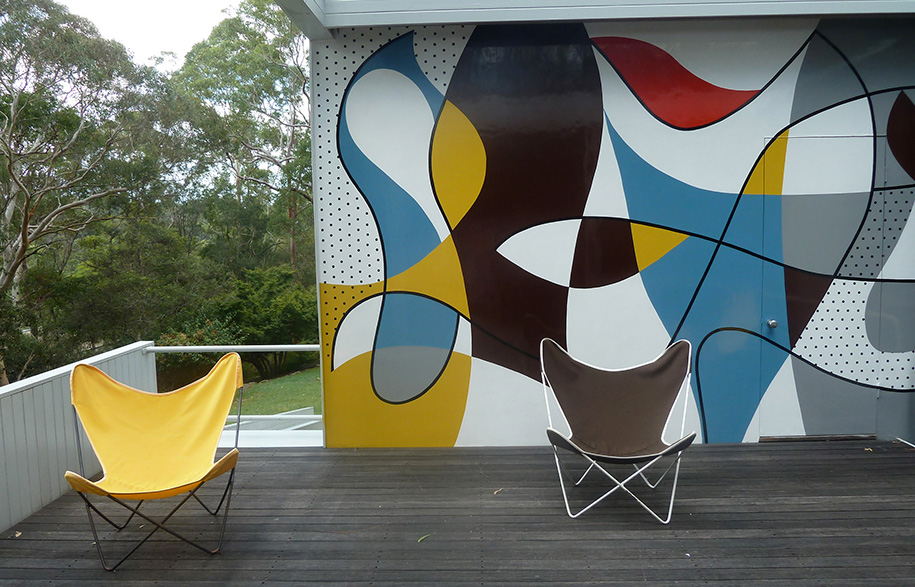 Tags: Claudia Damichi, Deams, Dulux, Indyk Architects, Joanne Gambale, Murals, Neo geo, Reko Rennie
---