Internationally renowned contemporary artist Cai Guo-Qiang's large-scale solo exhibition, Ramble in the Cosmos – From Primeval Fireball Onward, at the National Art Center, Tokyo (NACT) will be proceeded by a daytime fireworks event, 'When the Sky Blooms with Sakura'.
The exhibition itself is to be presented as a gigantic installation in its own right, where the audience can experience the artist's idiosyncratic perspectives. NACT's 2,000-square-metre gallery, 1E, will be transformed into an open space evoking a public square.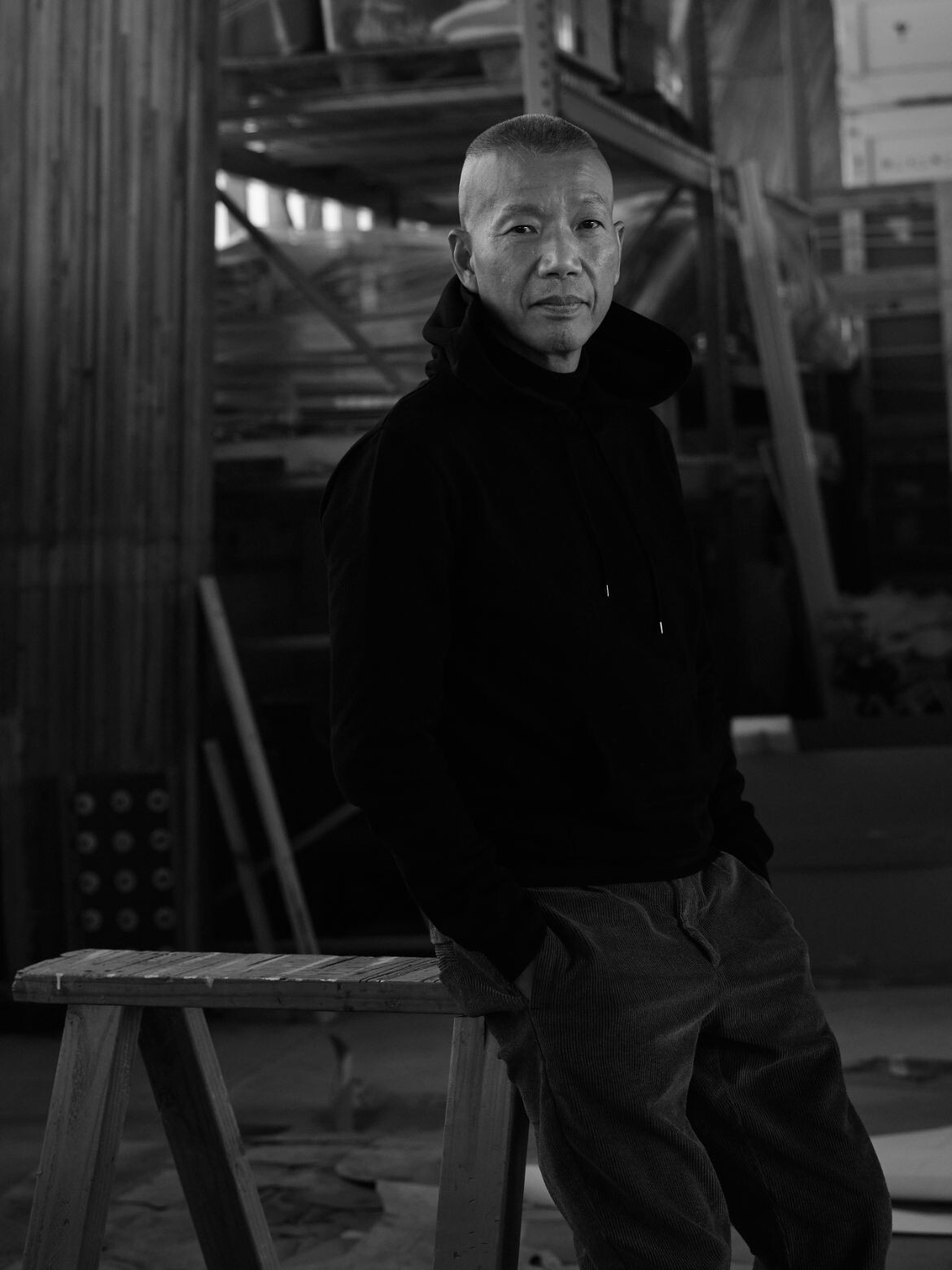 The historic screen painting installation Primeval Fireball will be re-enacted on one side of the exhibition hall. For this iteration, three new paintings on glass and mirror with all-new subjects will be exhibited. Adjacent to this will stand another major highlight of the exhibition: the artist's expansive and kinetic LED installation, Encounter with the Unknown.
The audience will be invited to weave freely through these two works. The exhibition will feature approximately fifty works (some of which appear in groupings) from the collections of major public art museums in Japan as well as from the artist's own collection. These displays will be augmented by a large selection of rare archival materials, documentary videos, as well as wall text written from the artist's first-person perspective.
"Primeval Fireball marked a transformative departure for my vision and thinking, and its lasting effects accompany me to this present moment" – Cai Guo-Qiang
For decades Cai has wowed audiences worldwide with his explosive and innovative artistic approach. With a unique blend of traditional Chinese culture, contemporary art, and pyrotechnic displays, the artist has established himself as a visionary in the realm of contemporary art. Fascinated by the wider universe and the unseen world, including feng shui, astrology, and the ancient Eastern philosophies behind them. A prominent exploration is the concept of qi, a Chinese term referring to energy flow and the interconnection of all things. For Cai, harnessing the power of qi is innate to creating his transformative and explosive art experiences.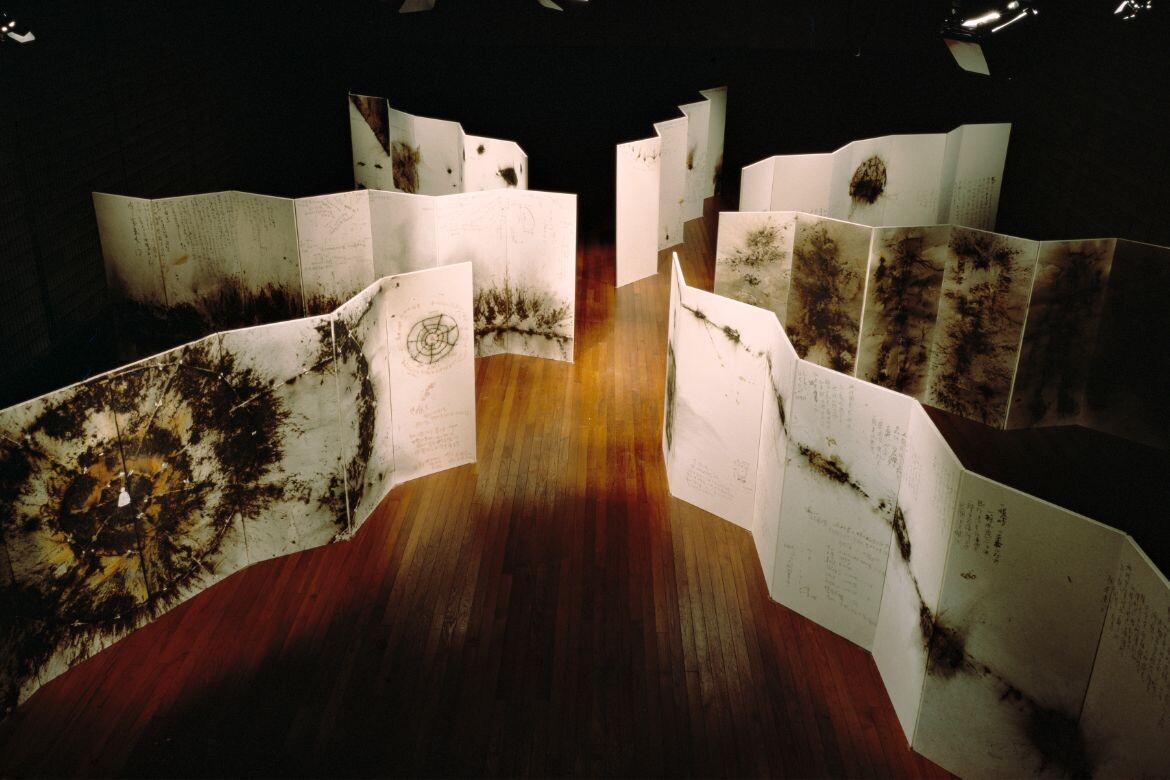 He also holds a long-term interest in science and technology as contemporary approaches to understanding our infinite universe. Combining these attributes of ancient wisdom with contemporary learnings, his work addresses environmentalism, cultural heritage, and global conflict through work that openly shows the influences of sensitive reflections on contemporary social issues.
Creatively using gunpowder as his artistic medium, his large-scale paintings, installations, and outdoor explosion projects convey a grand worldview that is both mythological and anthropological. The exhibition Ramble in the Cosmos – From Primeval Fireball Onward at NACT posits the Primeval Fireball exhibition as a starting point, metaphorically Cai's artistic "Big Bang."
From there, the exhibition will trace the evolution of the artist's practice, posing two questions: what triggered the "big bang" and what has occurred since?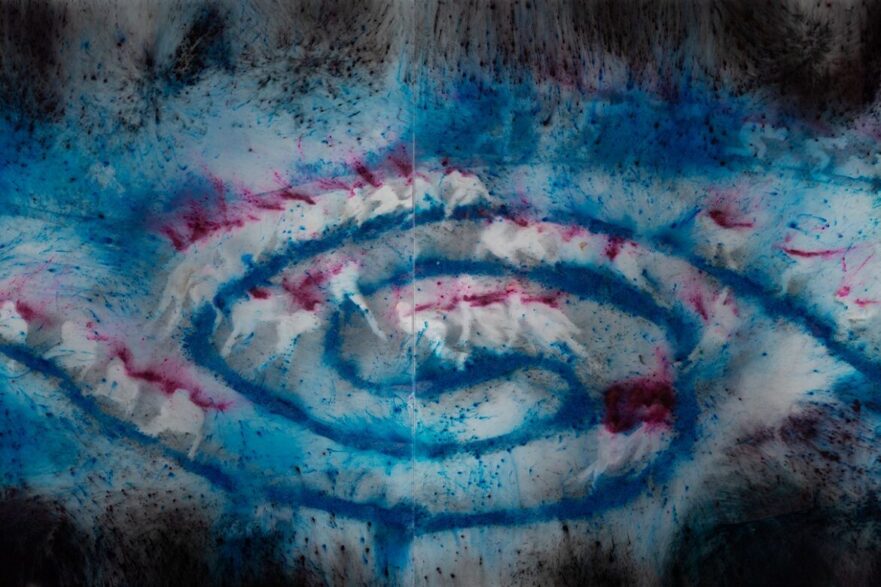 Cai's dialogue with the universe and the unseen world serves as the core exhibition theme which is presented as a narrative from the artist's early works from China, followed by those from his formative years in Japan, then works made during his subsequent time in the United States and his arrival on the world stage.
Cai's most distinctive technique involves the controlled ignition of gunpowder on large-scale canvases. Using stencils, he strategically arranges gunpowder and various materials before igniting them, resulting in cascades of sparks and plumes of smoke. The controlled explosions create ephemeral compositions imbued with both chaos and harmony, leaving behind intricate patterns that reveal the beauty in destruction.
Cai has been exhibited widely and prestigiously, including the Guggenheim Museum in New York, the Louvre in Paris, and the Museum of Contemporary Art in Los Angeles. His ambitious project Sky Ladder, consisting of a ladder made of fireworks ascending into the sky, captivated audiences across the globe with its ethereal beauty and poetic symbolism. Guo-Qiang's achievements also include serving as the director of visual and special effects for the 2008 Beijing Olympics opening ceremony, which showcased his talent on an unprecedented scale.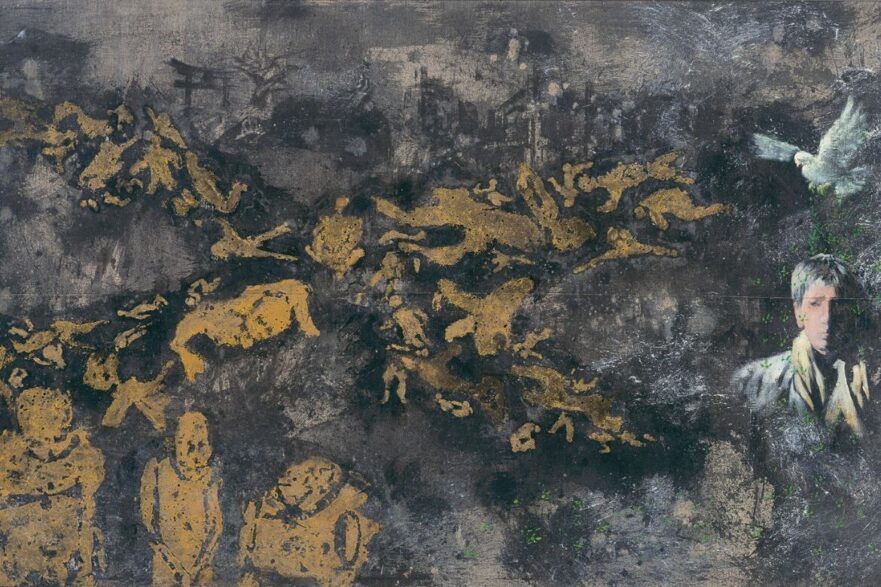 Cai's impact on the art world extends beyond his artistic creations. His ability to bridge cultural divides and foster dialogue between East and West has earned him international recognition, including the Golden Lion at the 48th Venice Biennale and the Praemium Imperiale in Painting. His art continues to inspire and challenge viewers, encouraging them to reflect on their place in the world and the potential for beauty in unexpected places.
Cai's art embodies a rare fusion of traditional Chinese heritage, contemporary sensibilities, and explosive creativity. Through his gunpowder artworks, he has blurred the boundaries of artistic expression, leaving audiences in awe of the delicate balance between creation and destruction. Cai's visionary approach, global impact, and ability to bridge cultural gaps have solidified his position as one of the most influential artists of our time, inviting us to contemplate the profound connections that exist within the world and within ourselves.
The daytime fireworks event, When the Sky Blooms with Sakura was commissioned by Saint Laurent by Anthony Vaccarello and will appear above the same coast where his explosion event The Horizon from the Pan-Pacific: Project for Extraterrestrials No. 14 was realised thirty years ago. This special commission and involvement in organising the exhibition is significant in establishing Saint Laurent's ongoing mission, under the initiative of Anthony Vaccarello, to support excellence in various creative fields including visual arts, cinema, and music.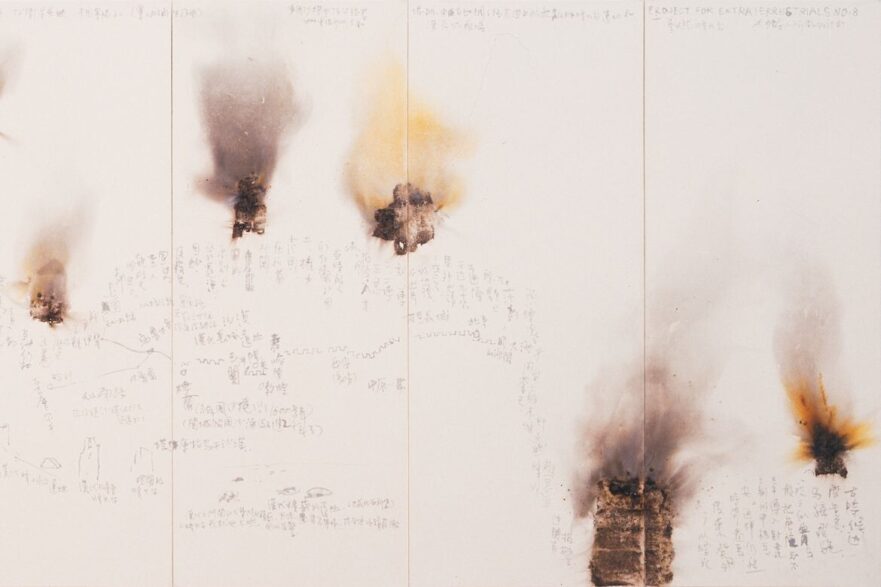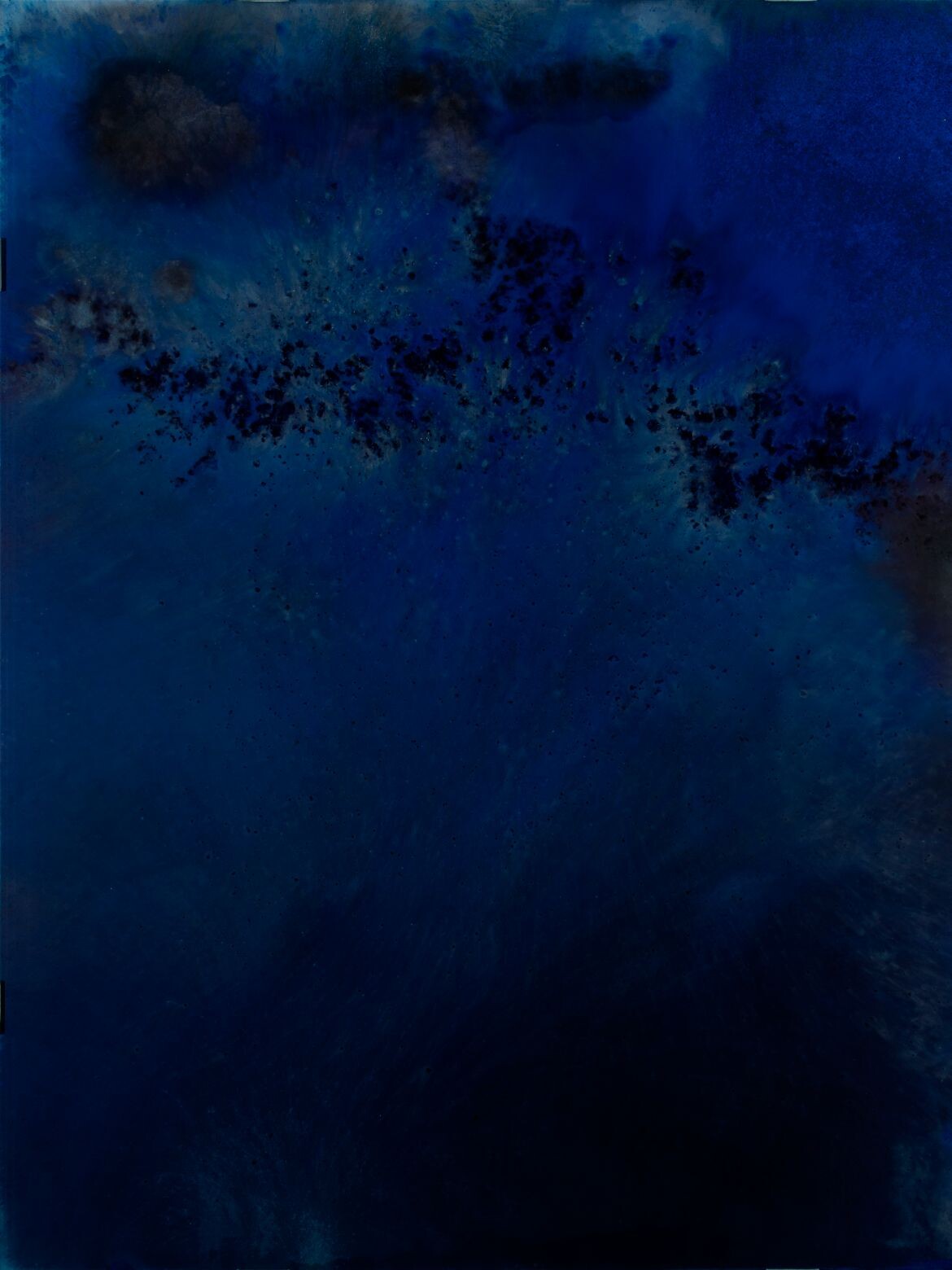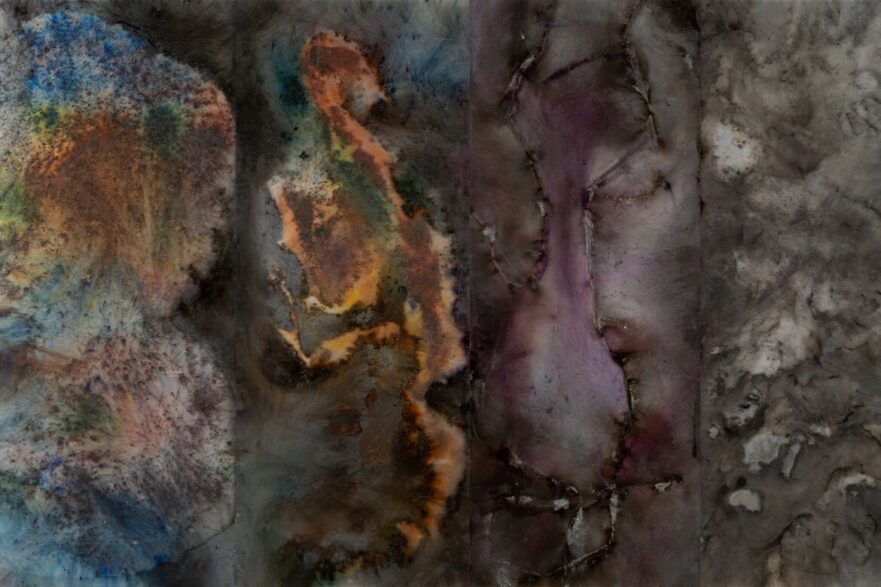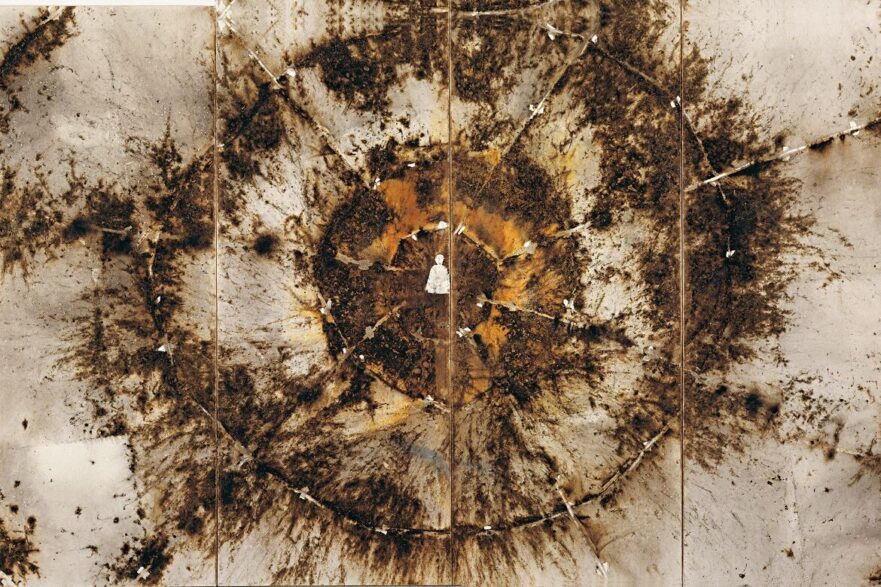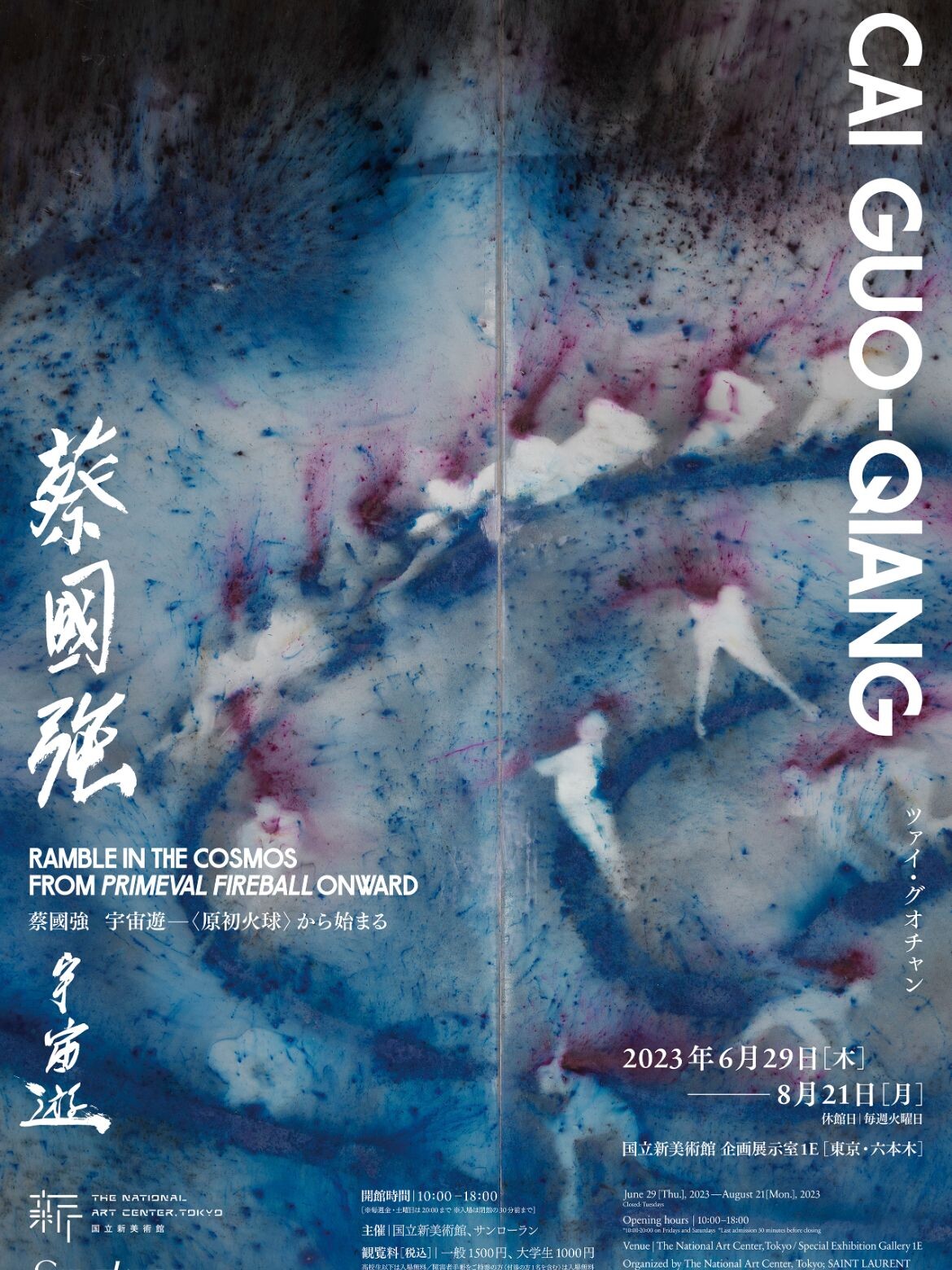 National Art Center, Tokyo
nact.jp
Ramble in the Cosmos – From Primeval Fireball Onward is on show until 21 August 2023
.
We think you might like to read this profile on artist Atong Atem.
---