Richard Munao, founder and CEO of Cult has led his business and its success for more than 20 years. In that time he has learned a thing or two about when to push, when to wait, when to innovate, when to let go, and – most importantly – how to read a room, or in this case, the market.
February 2020 marked a new beginning for cultdesign.com.au with the launch of a carefully considered new website design.
Authored by TOKO, an Australian design studio based out of the Netherlands, the new website boasts an updated functionality to the site. This ranges from a positive user experience viewing Cult's extensive collection of designer furniture and lighting brands from local and international designers, to an e-commerce functionality previously not offered.
Depending on where your predilections lie – and in acknowledgment of how they may change project to project – users can search for products by type, designer or brand. At the online store, much of Cult's portfolio of accessories and lighting products is available, as well as key furniture pieces.
Anything that can be bought online can be shipped Australia-wide, so our tree-change and sea-change friends suffer no disadvantage. Furthermore, architects and interior designers working to a tight deadline have a generous supply of in-stock items available for immediate despatch.
And for those who like to use their lunch breaks and commutes to keep informed, the newly invigorated Cult News section offers inspiration in the form of designers profiles and coverage across completed projects, product launches and industry events.
To add to the celebrations, all customers of any online transaction made throughout the month of February will be automatically entered into the draw to win a $500 voucher to spend at cultdesign.com.au. So, let's get shopping.
Head here : cultdesign.com.au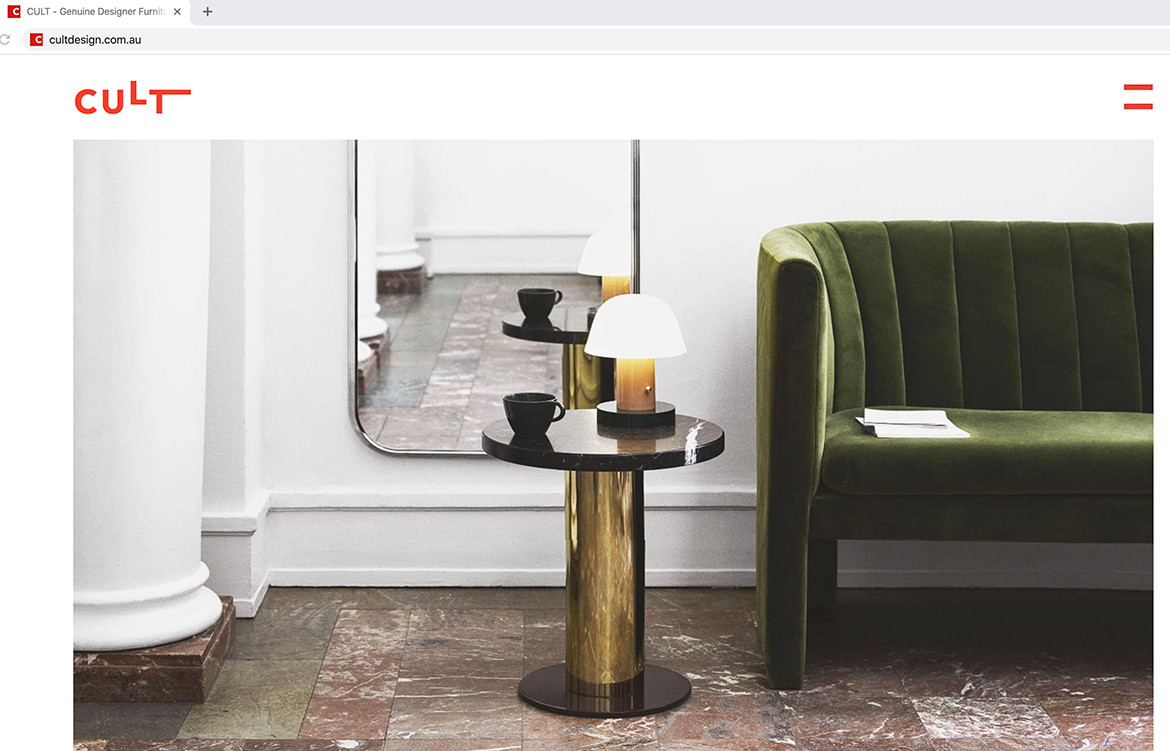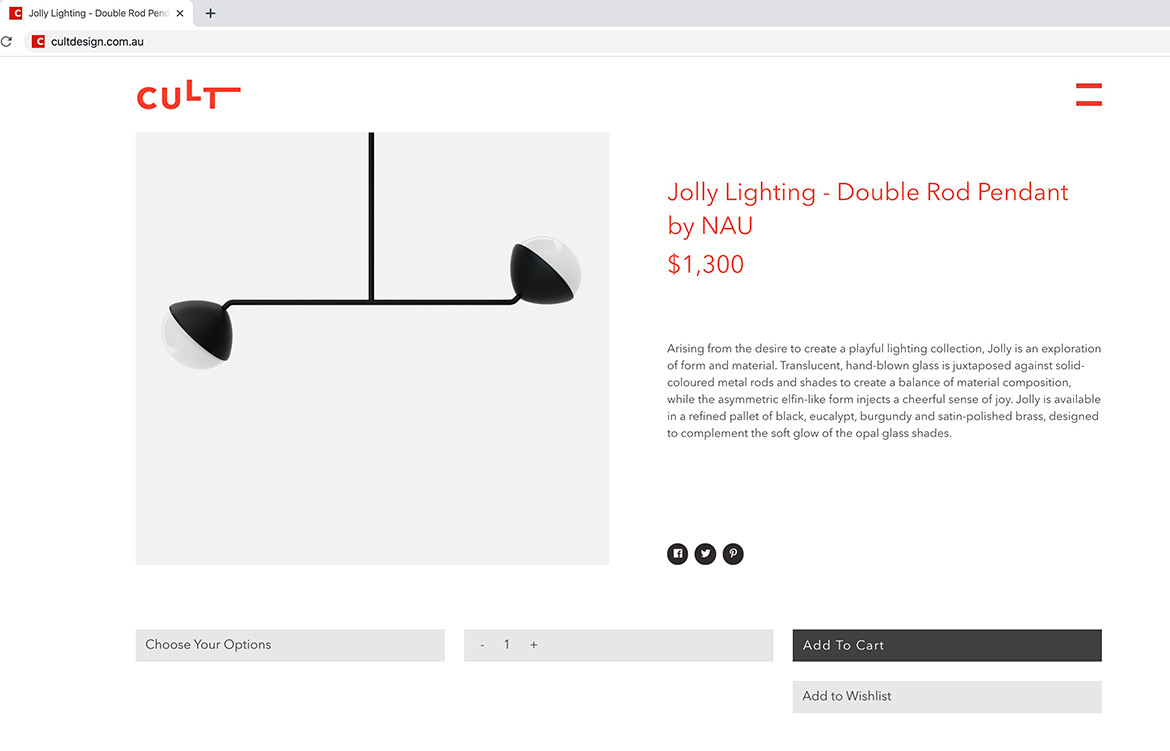 Tags: australian design, Australian Furniture, Cult Design, Richard Munao, TOKO, Website design
---