What is the festive season without a sensory overload? With design-led gift ideas spanning all the senses – scents and sounds, the bright and bold sights, and the sense of taste for the culinary lovers – we now come to the textures, in our final edition of the Habitus Gift Guides.
From the warm and fuzzy, to jewel-toned marbles, this list might not be comprehensive but it's well-thought-out with a range of pieces that just ask to be touched.
Fluffy Lounge Chair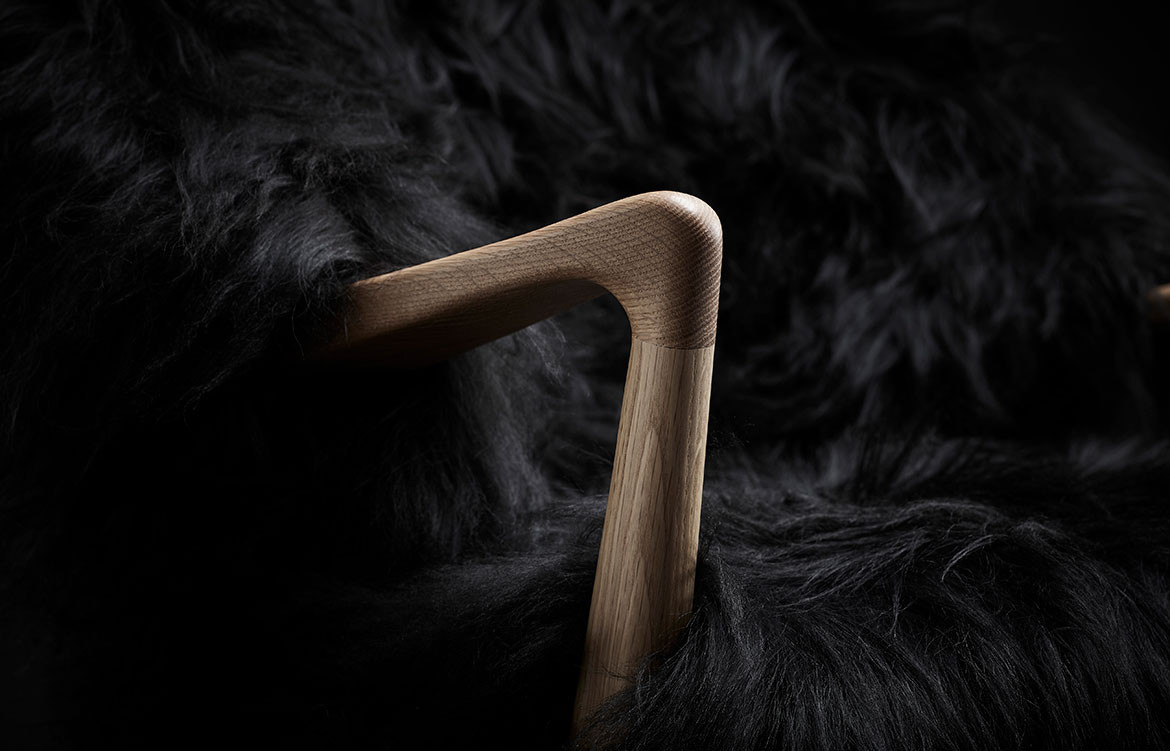 A fan favourite to come out of 2021, the Fluffy Lounge Chair designed by Fredrik A. Kayser in 1954, has been introduced to Australia by Norwegian brand Eikund through Stylecraft. Incredibly soft in its shaggy overlay, the Fluffy Lounge invites the user to be submerged in Norwegian sheepskin, with a sloping timber armrest to cocoon even more.
Faded Neon rug by Tappeti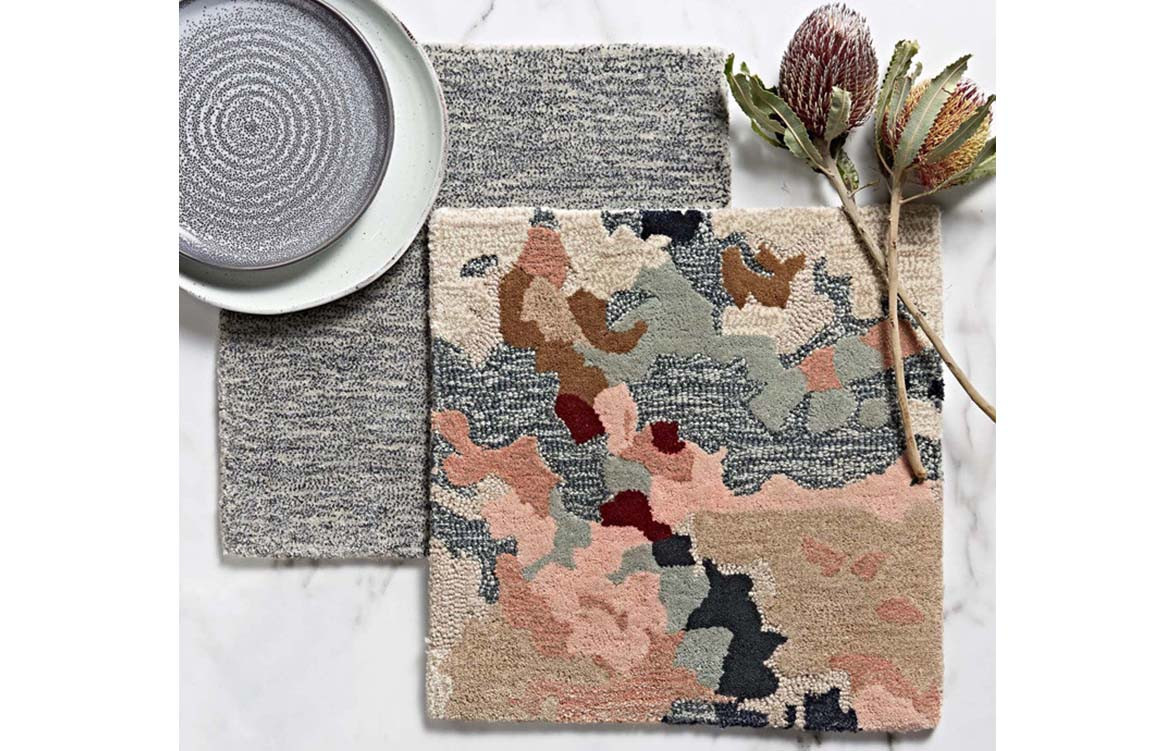 Inspired by the shimmering tones of watercolour paintings, the Faded Neon rug by Tappeti is dynamic and eye-catching. Textural and tonal, the subtle colour shifts add layers and drama to any space – a rich tapestry underfoot.
Towels by Baina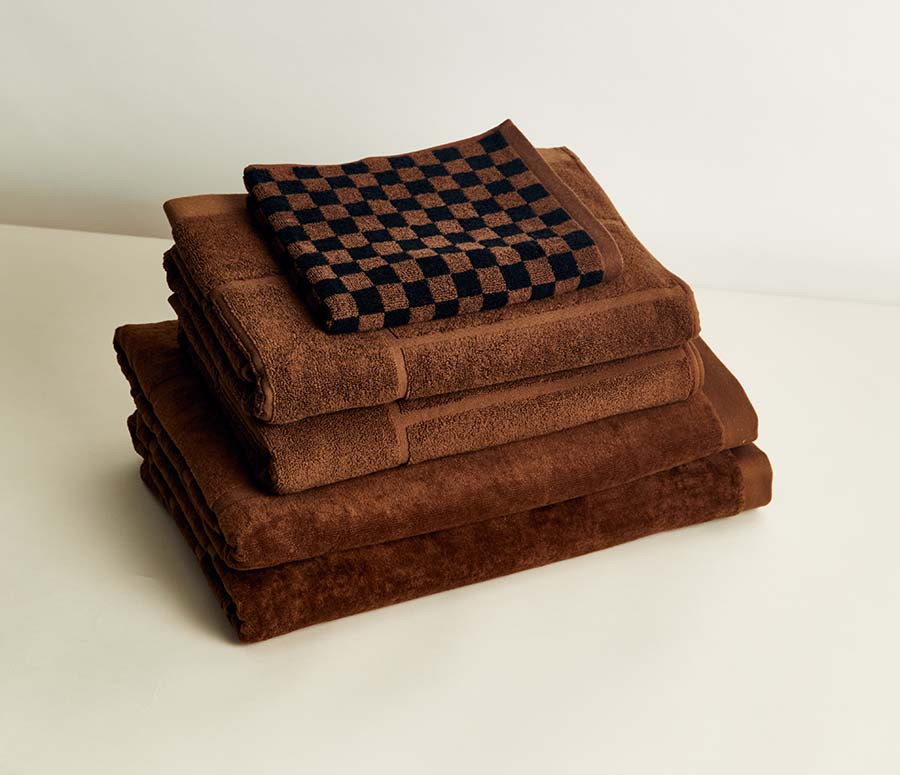 Made in 100 per cent pure cotton, all of the products by local brand Baina exude quality and classicism. Designed as part of your daily ritual, every Baina product will become a favourite part of the daily ritual of bathing. From hand towels to larger pool towels, each colourway and traditional checkerboard pattern is about evoking a nostalgic tone.
Phoenix Tapware's Vivid Slimline range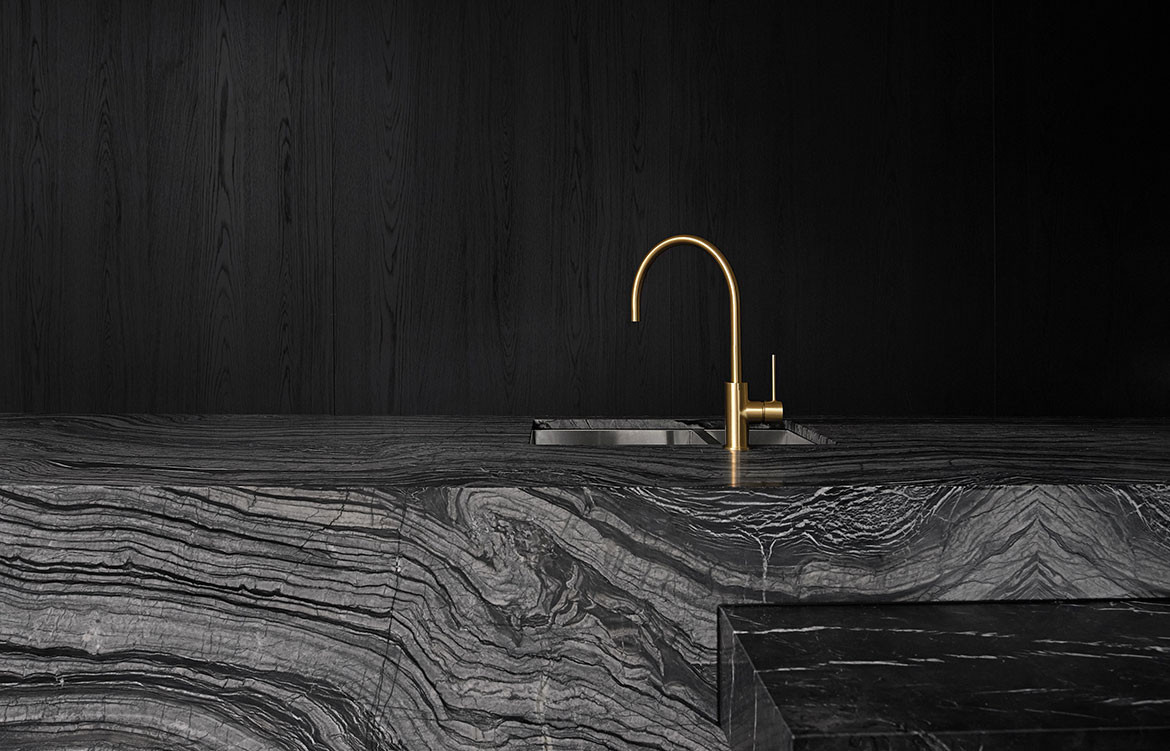 Stylish, polished and curved, the Vivid Slimline range by Phoenix Tapware is an undeniable statement. As something that is used without much thought each and every day, the highly refined materials and forms of the Vivid Slimline range elevate tapware.
Holdy Mousepad by Dowel Jones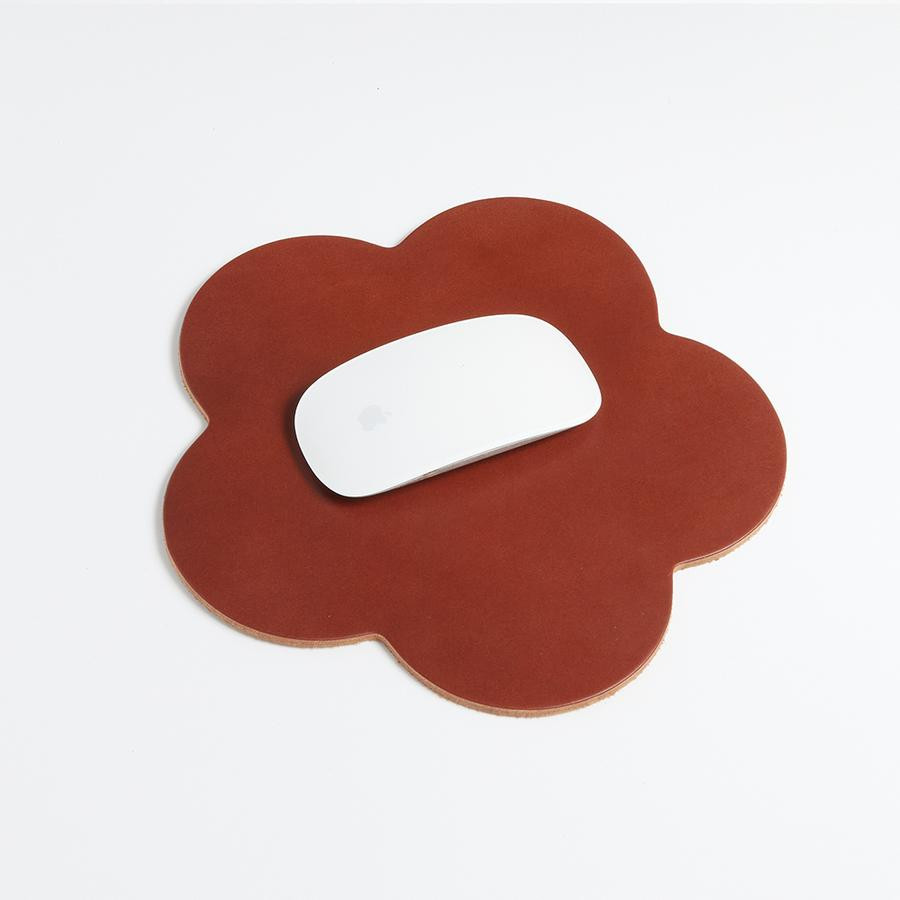 Made out of vegetable-tanned leather in a mix of colours, the Holdy Mousepad by Melbourne-based Dowel Jones is a quirky addition to the home office and full of character. A practical product with a design flair, it makes the perfect stocking stuffer for Christmas.
Huggy Armchair by Sarah Ellison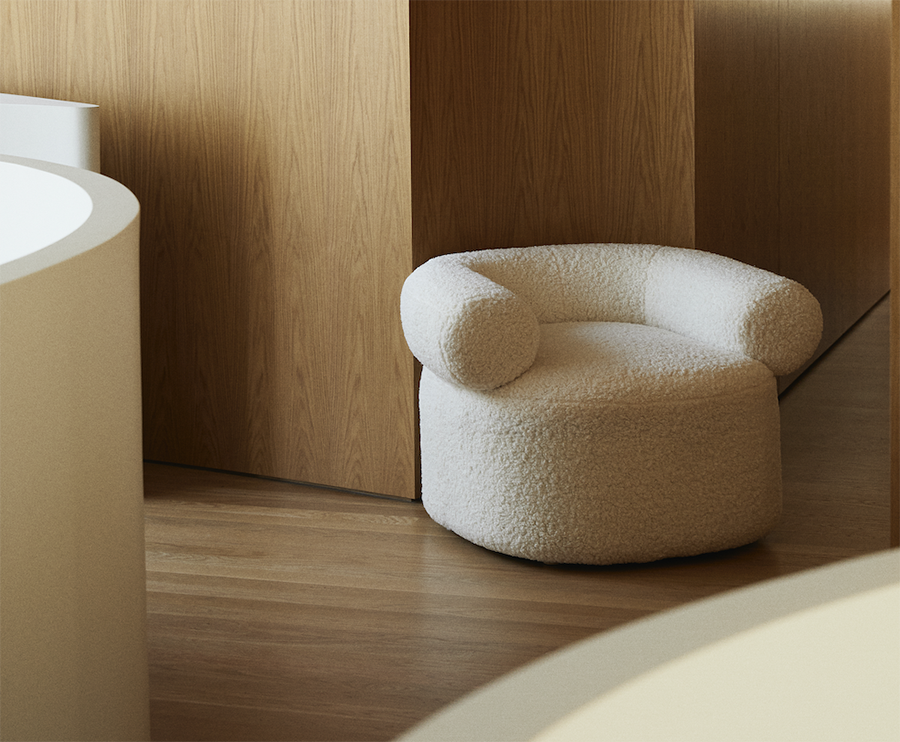 Designed like a comforting embrace, the Huggy Armchair by Australian furniture designer Sarah Ellison is all about its tactile, inviting form. Available in a range of finishes, the Huggy Armchair makes a friendly yet quirky statement in any space, made all the more powerful by the sense of touch it exudes.
Quartzite from Cav'Art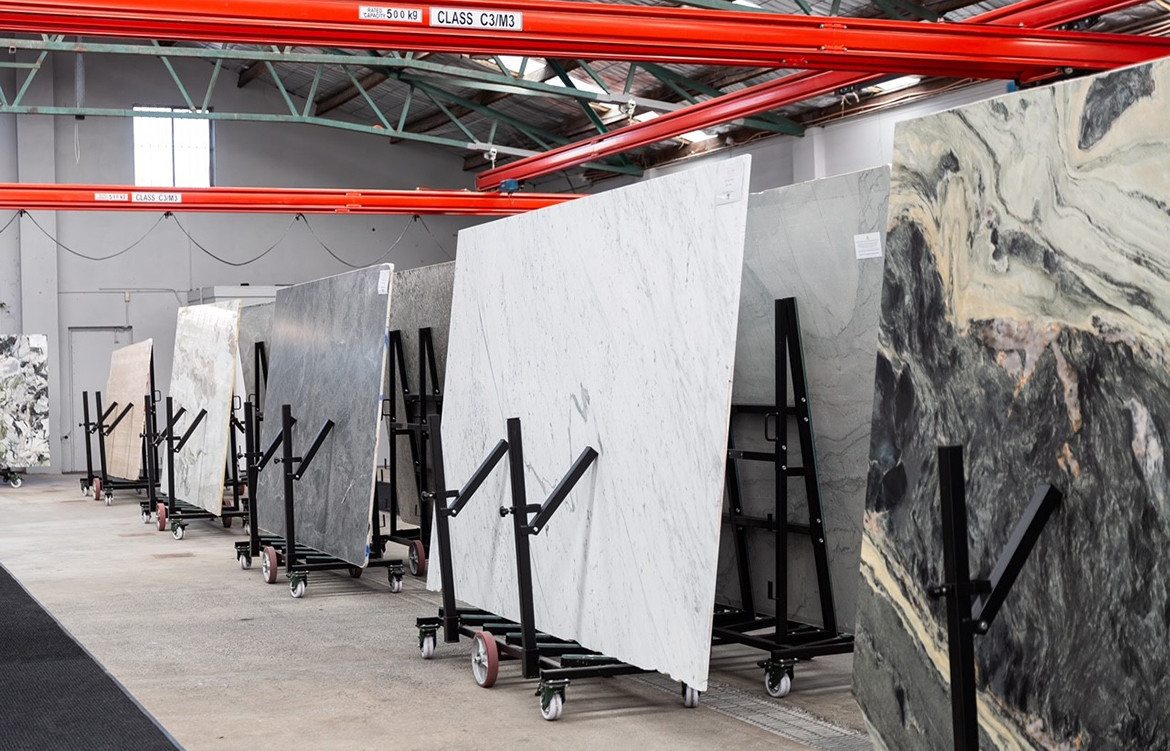 Luminous and rich in natural beauty, Cav'Art sources and selects the finest natural stones. No two pieces are alike, expressing a glimmering and colourful array, the range of quartzite is particularly unique, with rare stones from around the world. It will be a piece of art that you get to touch.
Penney & Bennett sleepwear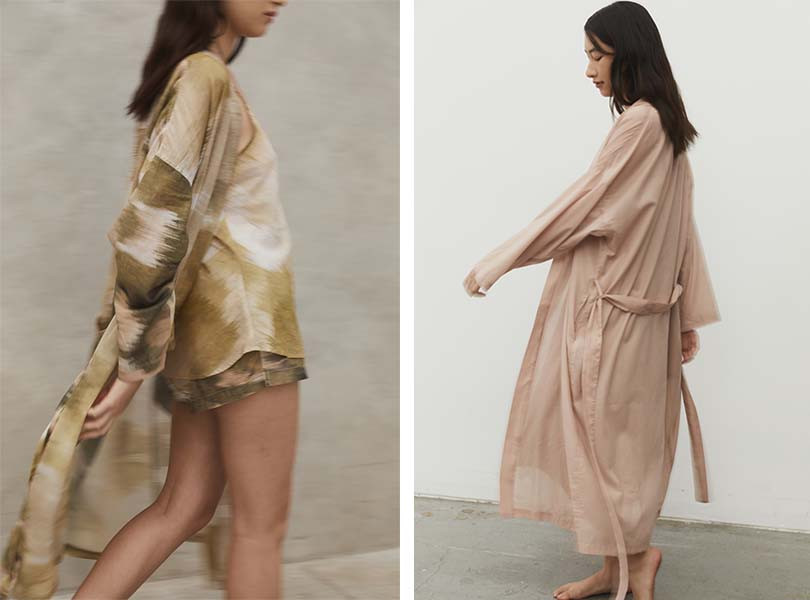 Balanced and lightweight, New Zealand brand Penney & Bennett has a range of organic cotton voile sleepwear and loungewear in several sumptuous patterns. Designed to be airy to touch and soft on the skin, they're perfect for a lazy summer.
Basin by Nood Co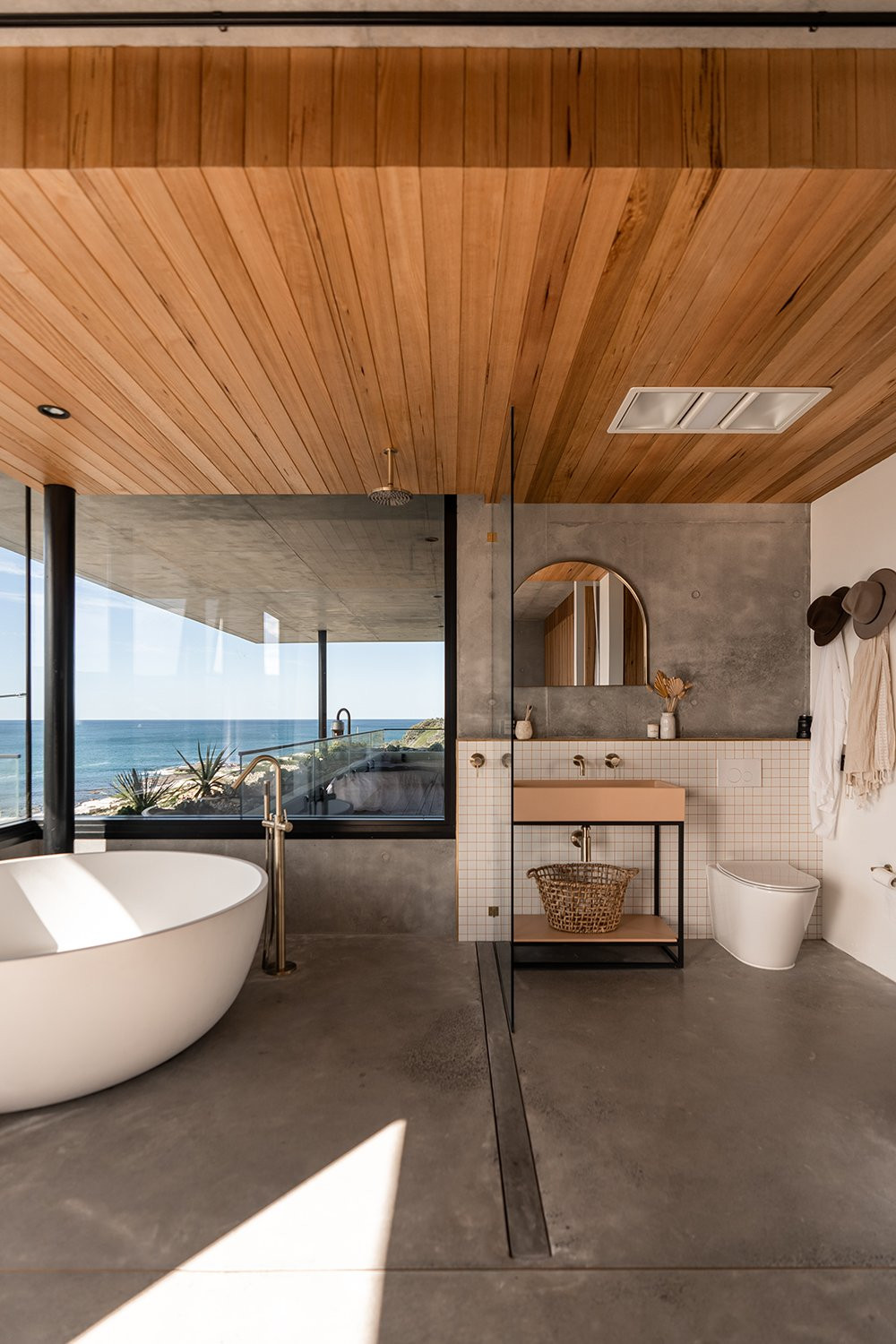 Formed in high-quality concrete in a range of beautiful pastels, Nood Co basins are sculptural with a suede-like finish. Developed organically over time, a Nood basin is all about the materiality, which allows for a consistent colour.
Cultiver bed linen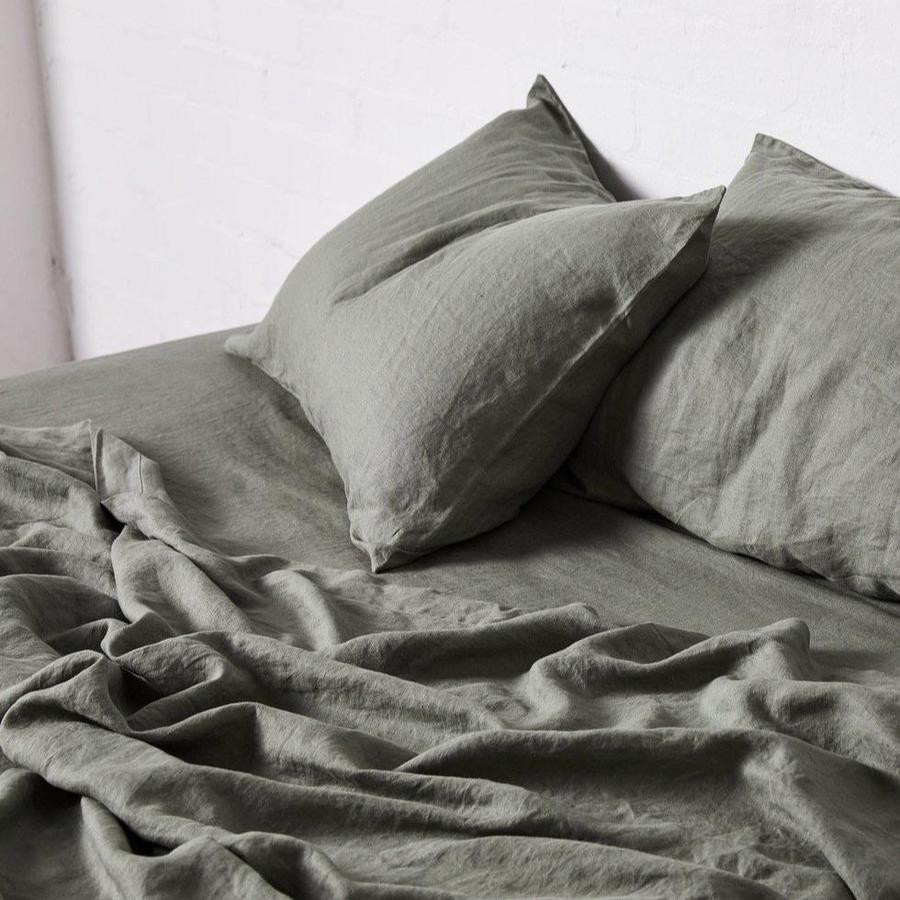 The final touch when resting your head at night is to fall asleep on soft all-natural, linen. Cultiver's range of woven European flax creates an incredibly durable but soft finish to their range of duvet covers and sheets. They make the perfect gift idea, a daily reminder to appreciate the small details.
–
---