After a year of build up, over 400 entries, and 14 countries from the Asia Pacific, it was all eyes on Singapore for the 2018 INDE.Awards gala – but it wasn't just the locals who got to celebrate. The INDE.Awards represent a major concerted effort to celebrate the design that makes our region special, and elevate Asia Pacific design to the global stage.
For the 2018 INDE.Awards, we wanted to truly honour all that's terrific about our region. The gala event in Singapore was a showcase and celebration of the specific contexts and responses of design in Australia and the Asia Pacific region. The INDE.Awards are the new benchmark for design accolades across our diverse and dynamic region, and we were thrilled to play host to the great design and designers once again.
With a passionate and progressive spirit, the architecture and design community has played an enormous role in bettering our region – its economies, its material ecologies, and finally its political and socio-economic development – to break barriers of inequity.
Pushing us to new frontiers and actively creating a better world, we looked to our region's most forward thinking designers and brands to join us in celebrating the great work done in our corner of the world. With this in mind, we were thrilled to have the commercial design powerhouse of Zenith join us again as Platinum Sponsor, and bring Australia the official INDE.Awards 2018 Viewing Party – streamed live from Singapore.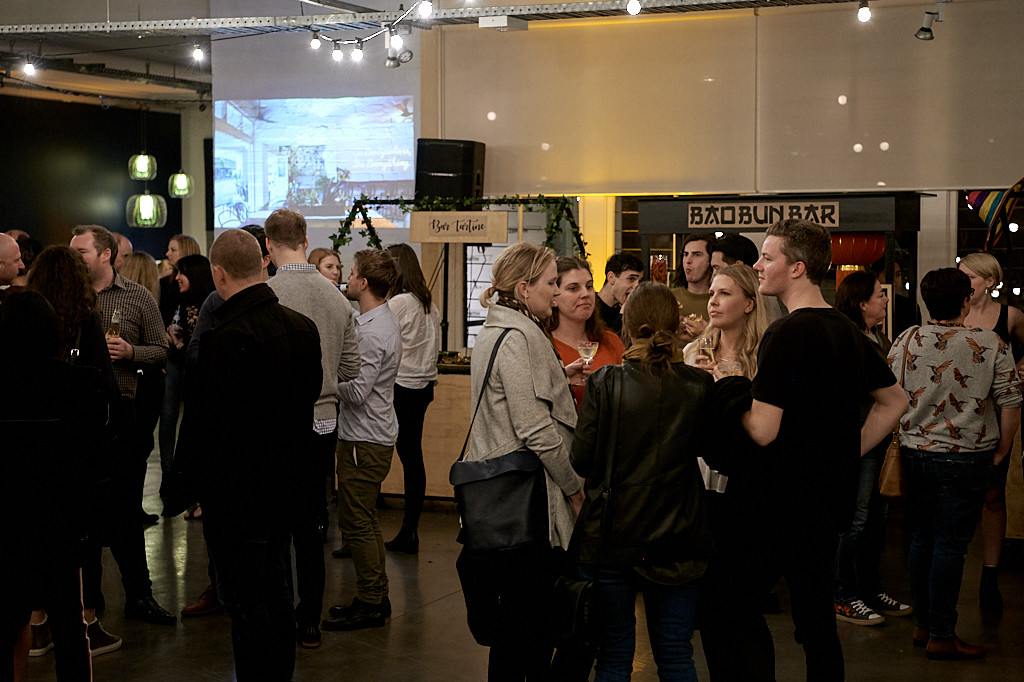 The Gala and Ceremony alike were broadcast from Singapore live to Zenith's satellite party in their world-class showroom in Sydney. From Australia to South-East Asia, Zenith has ensured that the region is united, demonstrating their power of global mentorship for the visionary possibilities of design.
Simply put, the 2018 INDE.Awards just would not have been possible without the care and generosity of Zenith. We're grateful to have partnered with them for the INDE.Awards to help ensure that our design scene is one that really matters, and is seen to matter on the global scale. Take a look below to see the fun that was had as we streamed, celebrated and partied silent-disco-style in Zenith's stylish Sydney showroom. And please join us in thanking Zenith for their ongoing commitment to celebrating and fostering no just the INDE.Awards, but the architecture and design community in large. Across our region, Zenith is there – and there is no one better to have been our Official Platinum Partner for the 2018 INDE.Awards
Take a look…
Tags: INDE, INDE 2018, inde awards, INDE.Awards 2018, Zenith, Zenith Interiors
---