Last year Habitus celebrated its milestone 10th anniversary and in doing so Habitus House of the Year came into being. For now more than ten years the title has been sourcing, celebrating and showcasing exceptional architecture and design across the Indo Pacific Region. The longstanding mission of the title has been to champion our local designers and their ability to stand out in a global scale.
While each issue of Habitus acts as a quarterly snapshot of architecture and design across the Region, the September issue is afforded to do so on a much larger scale, consuming the entire magazine.
Habitus House of the Year is a carefully considered selection of 20 recently completed architecturally designed houses. They are recognised in their ability to showcase what it means to live through design across our unique Region. In less than one month, on September 12, the 2019 annual Habitus House of the Year edition will be released and the projects comprising the selection announced. And in late October, the second season of the Television component will air.
The houses that founding editor Paul McGillick and myself, as editor, have chosen to include in the incredibly tight 2019 selection are as far reaching as India and Sri Lanka. Moving south we pass through Thailand, Vietnam, Malaysia, Singapore, all corners of Australia before finally reaching our most southern arm in New Zealand.
We are excited to reveal these projects to you, our loyal republic of Design Hunters, to join in our appreciation of an architectural clarity of concept and formal expression of said concept; an emphasis on a sense of place be it geographic, climatic or cultural; the promotion of social and environmental sustainability; and most importantly to clearly embody an expression of the residents' way of life.
For the team at Habitus, each project included in the elite selection is a 2019 Habitus House of the Year. Out of all the projects that cross our desks – from our own research; the architecture writers and editors across the Region sending work in for consideration; architects and photographers who think of us as they celebrate a completed job – to be one of 20 is no small feat and we congratulate you all.
However, like last year, we like to check out work. So once again we've engaged an independent jury of industry grandées to reflect on our final selection and give us their mutually agreed upon Habitus House of the Year. In addition, there will be four commendations for Interior And Exterior Connection; Outstanding Interior Architecture; and Architecture And Landscape.
The final accolade is of course the People's Choice Award, so make you sure you have your say as soon as voting opens for your chance to win the 2019 Ultimate Design Hunter Package.
Habitus House of the Year wouldn't exist without the support of our friends, colleagues and regular collaborators in the industry. We would like to extend our sincerest thanks to our Major Partners Gaggenau, StylecraftHOME and Zip and Supporting Partners Armadillo & Co and Earp Bros. Likewise we would like to recognise our Television Partners for joining us on our journey to a new medium.
The exceptional jury will be announced shortly, make sure you are kept in the loop. If you're not already signed up to our twice-weekly newsletter, sign up HERE. If you're not already following HabitusLiving on instagram, follow us HERE. And if you're not already following us on FaceBook, change that HERE.
Holly Cunneen
Editor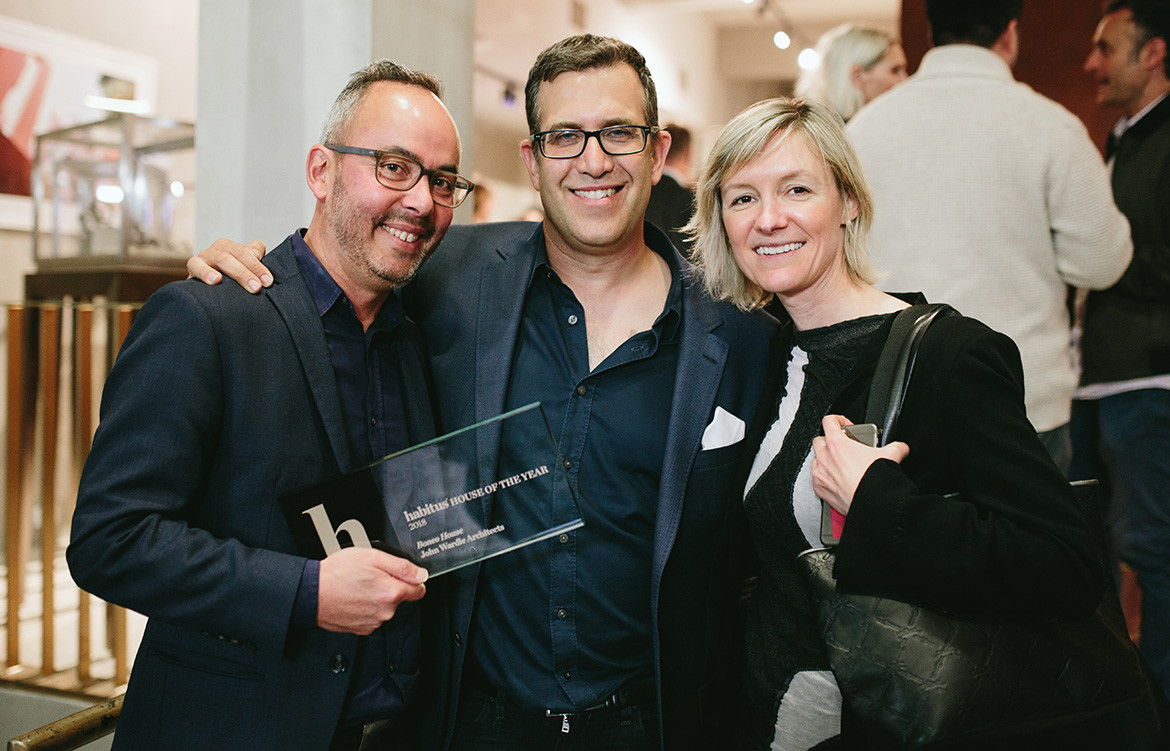 ---