It's tough out there. And it's especially tough for those trying to break into one of the most coveted and exciting of industries: the design sector. As costs continue to skyrocket for fledgling designers trying to get their best and latest work out there, it is becoming more and more difficult to see the future direction of our creative practice.
Worries to this end prompted a group of Asia Pacific's design ecosystem to come together back in 2003 to attempt to make a real difference in the lives of up-and-coming A+D professionals. Through the care and consideration from leading architects and designers, to supply houses and design media professionals, Launch Pad came to fruition. The idea was simple: give new talent a platform to help 'launch' their careers. The process, however, was far from simple. How to connect tomorrow's design professionals with today's decision makers?
Thus, Launch Pad began to take shape as a key competition on the design world's calendar, prompting hundreds of entries each year from fledgling talent all hungry to become the next big thing. The question, however, remained. What good is a competition to decide the next great star, if we also couldn't also provide them with the tools for their ongoing success in a volatile and highly competitive market?
The answer? Mentorship.
Supporting continuing excellence is something that is very much at the core of Schiavello, one of Asia Pacific's most-active suppliers of high-performing and highly-anticipated design products to the international market. It is little wonder, then, that Schiavello has joined Launch Pad as the Official Partner of the program, extending their influence in the design space to assist tomorrow's talent. After all, talent is one thing – but knowledge is something else all together! Providing market insight, training, product development techniques and the latest research and development into industrial design, Launch Pad provides its winners each year with a journey to take a prototype all the way through to production, promising to make a splash in the market both on these shores and those abroad.
Returning in 2018 alongside a stellar lineup of Asia and Australia's top architects, designers, suppliers, advocates and academics, Schiavello is proud to present the winner of this year's Launch Pad competition, announced in Singapore for the annual INDE.Awards.
Presenting the winner of Launch Pad 2018:
Empathy
Yeo Yiliang
Empathy (pictured) is a coin bank, designed by Yeo Yiliang, that encourages the user to empathise with those in need. An internal separator splits the coins into personal savings (the opaque area of ABS and brass) and a charitable amount (glass base). Once the personal savings area is filled, additional coins will fall into the charitable area suggesting that once you have enough, you can afford to provide to others. The design was inspired by Zakat – the Islamic practice of almsgiving. Yiliang's hope is that Empathy will encourage mutual understanding between religions. Beyond this, the prototype was praised for its considerate approach to humanising solutions to Asia Pacific's rapidly expanding population and opaque levels of poverty.
According to our jury, Empathy "comes from a place of pure consideration", and elevates the qualities of design to truly make material change in the world, in our community, and ultimately in the welfare of another individual.
Honourable Mention for Launch Pad 2018:
"Designing with purpose is a design principle for the future" was what our jury had to say about Dan Layden's DLC-01. It was a unanimous decision that the design's essential form expresses the future directions of our combined creative practices, borrowing architectural gestures, a luxurious and considerate approach to material selection, and a headfirst, bold stance about how design can help to reduce waste for positive ecological outcomes.
Featuring striking tapered legs which offer a slender and overall delicate profile to the chair, DC-01 combines solid timber with a cane seat option, or upholstery. And yet, One of the stand-out forms of the DLC-01 chair is its sweeping u-shaped rail. A big motivation behind the design was to create a simple and elegant chair that reduces waste and environmental impact. This is achieved by donating a percentage of the profits to Rainforest Rescue in order to offset the timber use, thus creating a carbon-neutral product.
Launch Pad is part of the INDE.Awards
Held on June 22nd in Singapore, the INDE.Awards Gala is dedicated to celebrating outstanding architecture and design across the Asia-Pacific region. This year, with over 400 entries, the calibre of projects, people, products and ideas push the industry to new frontiers, actively creating a better world through a narrative of excellence. Launch Pad provides an important leveraging point in this context insofar as it quite literally places tomorrow's inspiring talent on the very same stage with today's leading luminaries.
The INDE.Awards program is curated specifically to commemorate projects on the region's own terms and not by the terms of the worlds other design centres, addressing sectors of design with significant and increasing relevance to the globe's most populous region.
Congratulations to Yeo Yiliang, winner of Launch Pad 2018 and Dan Layden, this year's runner-up. Indesign Media wishes to congratulate all shortlisted Launch Pad nominees for their creativity, ingenuity and design bravery.
We also wish to thank Schiavello, Launch Pad's Official Partner, for helping to nurture the future of our industry and placing Asia-Pacific design on the global stage.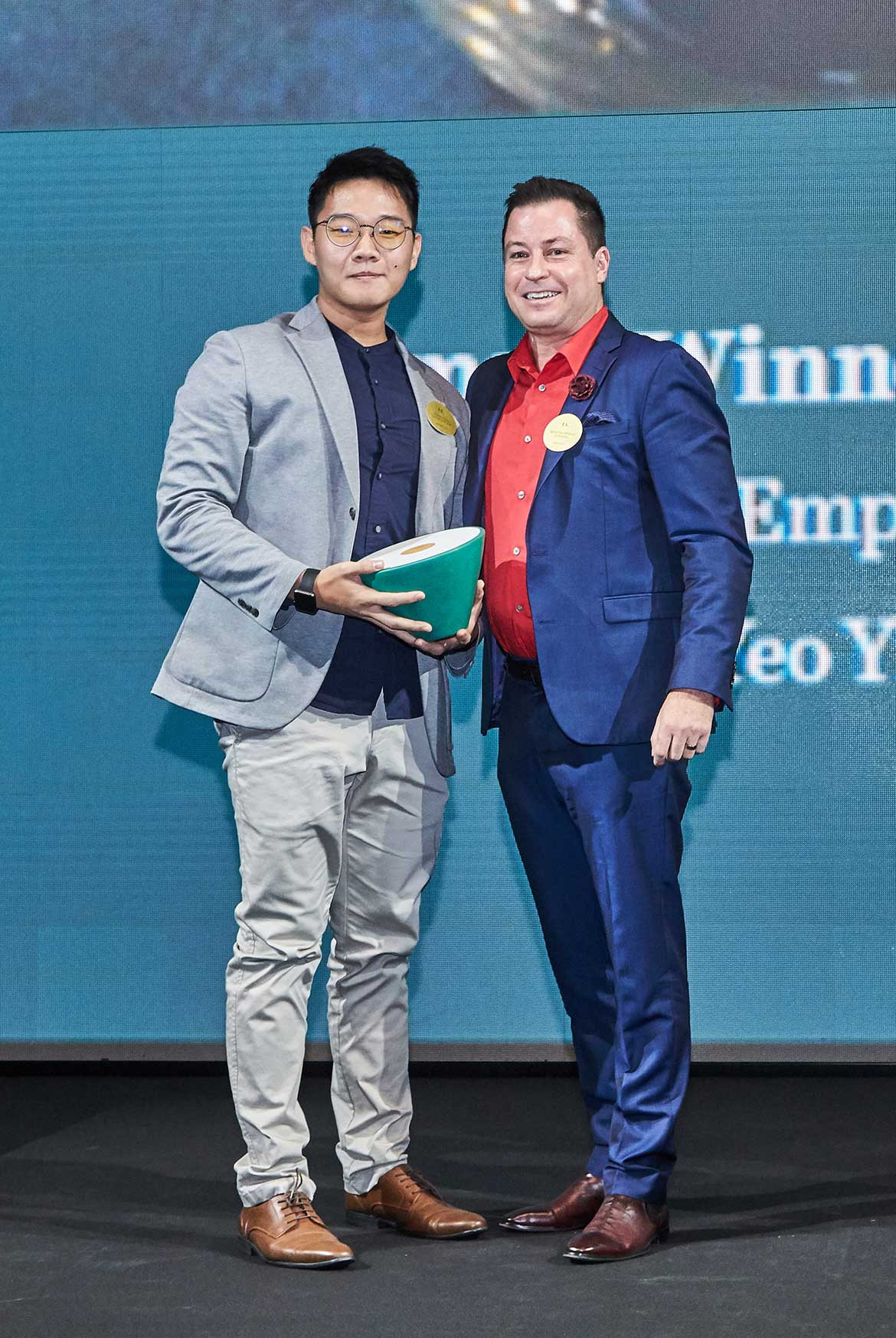 Tags: Dan Layden, emerging design program, emerging designers, INDE, INDE 2018, INDE.Awards 2018, Industrial Design, industrial designer, Launch Pad, Launch Pad 2018, Living Edge, schiavello, workshopped, Yeo Yiliang
---