The Tongue n Groove flagship showroom on Danks Street in Sydney's inner eastern suburb of Woollahra casts an impressive shadow on the rest of the retail spaces lining the street. And given the exceptionally good company it's keeping there, that's no easy feat. It is fitting then, that at the 2019 Good Design Awards ceremony this showroom, designed by Tobias Partners, was a Gold Winner within the Architectural Interior category.
"The new Tongue n Groove Flagship Showroom reinvents the showroom experience into a playful display of engineered, solid European oak boards on the floor, walls and ceiling. The space acts as a stage to showcase the potential and design flexibility of Tongue n Groove solid oak boards in various ways," say the jury.
The flagship showroom has a stop-you-in-your-tracks street presence captivating and intriguing passers-by. During the day the depth of the space feels more like a carefully curated mis en scene that at once wants not to be disturbed but also explored. From dusk through to evening as the strip lights and back lighting illuminate the space, exaggerating the levels, interconnectedness and dynamic nature of the design.
The brief from Richard Karsay, Tongue n Groove director, to architect Nick Tobias was for a space that would challenge the notion of a traditional showroom as well as appeal to a wide range of clients including architects, designers and design consumers.
According to Good Design Australia, the Tongue n Groove showroom "demonstrates a progressive approach to architecture and design. This was achieved by transforming the space into a series of 'experiences' with a playful display of engineered, solid European oak boards on the floor, walls and ceiling. The original design pushes the boundaries of showroom design and challenges the very notion of what a showroom should look like and how it should be experienced."
"The entire shop front opens up with no visual obstructions," says Nick. Ultimately the space showcases the Tongue n Groove product range in a completely unprecedented manner and rethinks the way a consumer then interacts and experience with such diversity.
One must recognise and applaud the Tobias Partners' team for its ingenuity, creativity, and an ability to push the limits of architecture and design, but it can also be observed that Tongue n Groove's original brief and openness to collaboration with Tobias Partners was equally important to the success of the showroom.
Tongue n Groove
tngflooring.com.au
Tobias Partners
tobiaspartners.com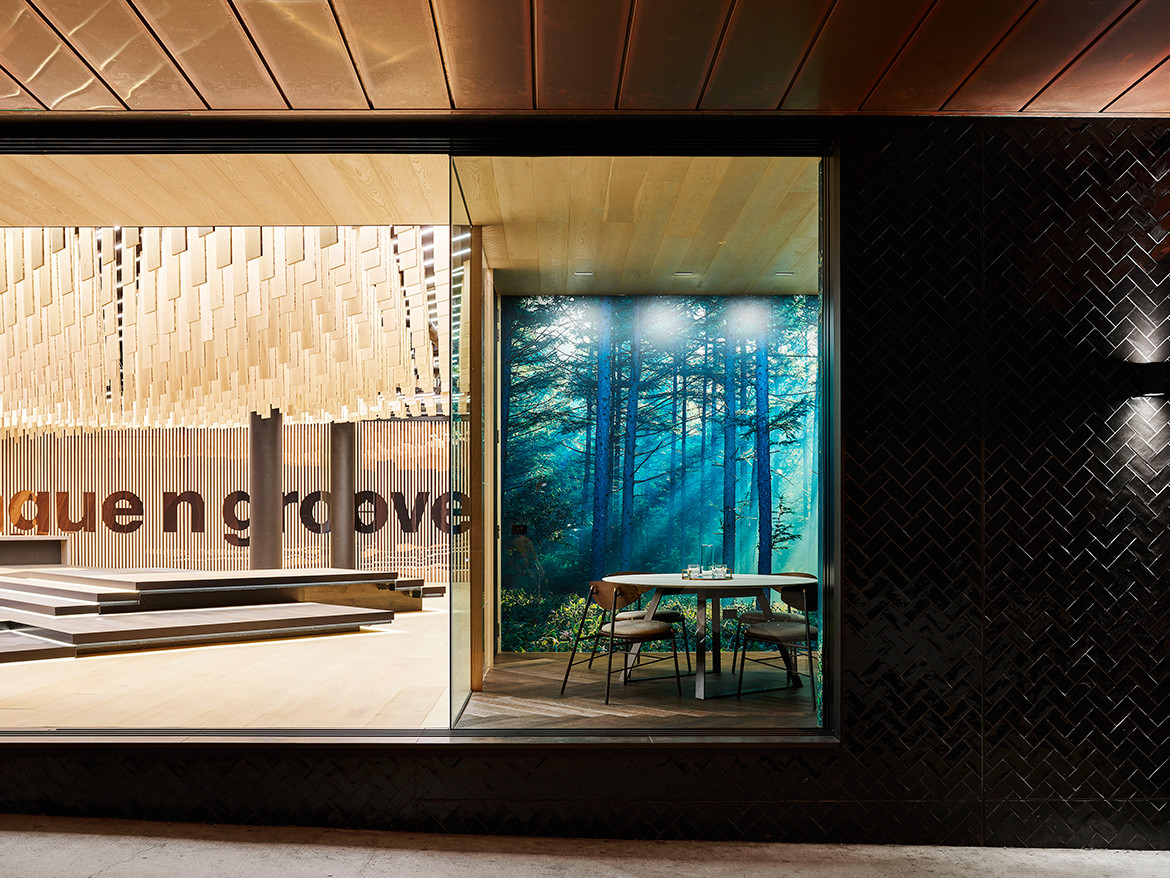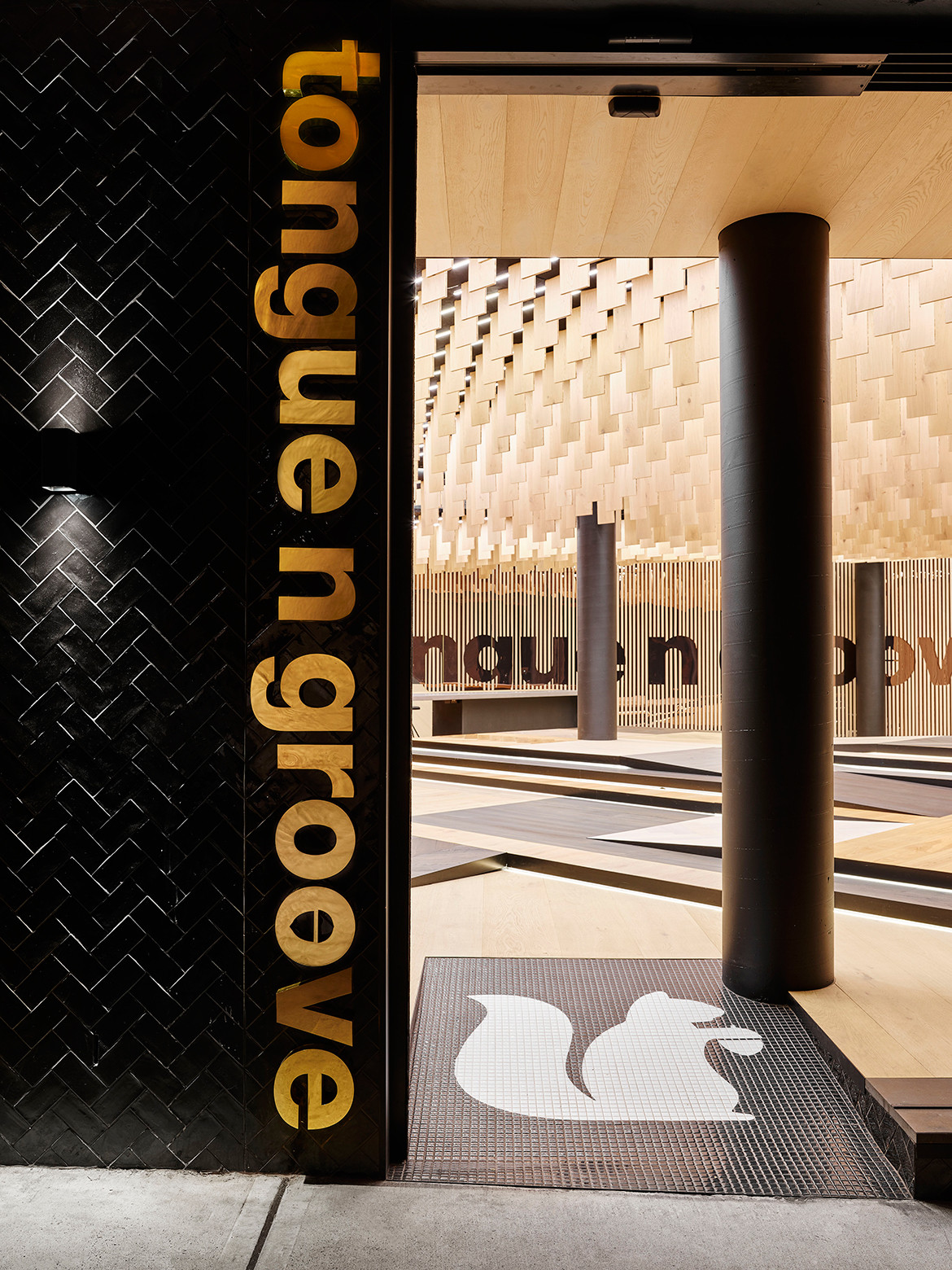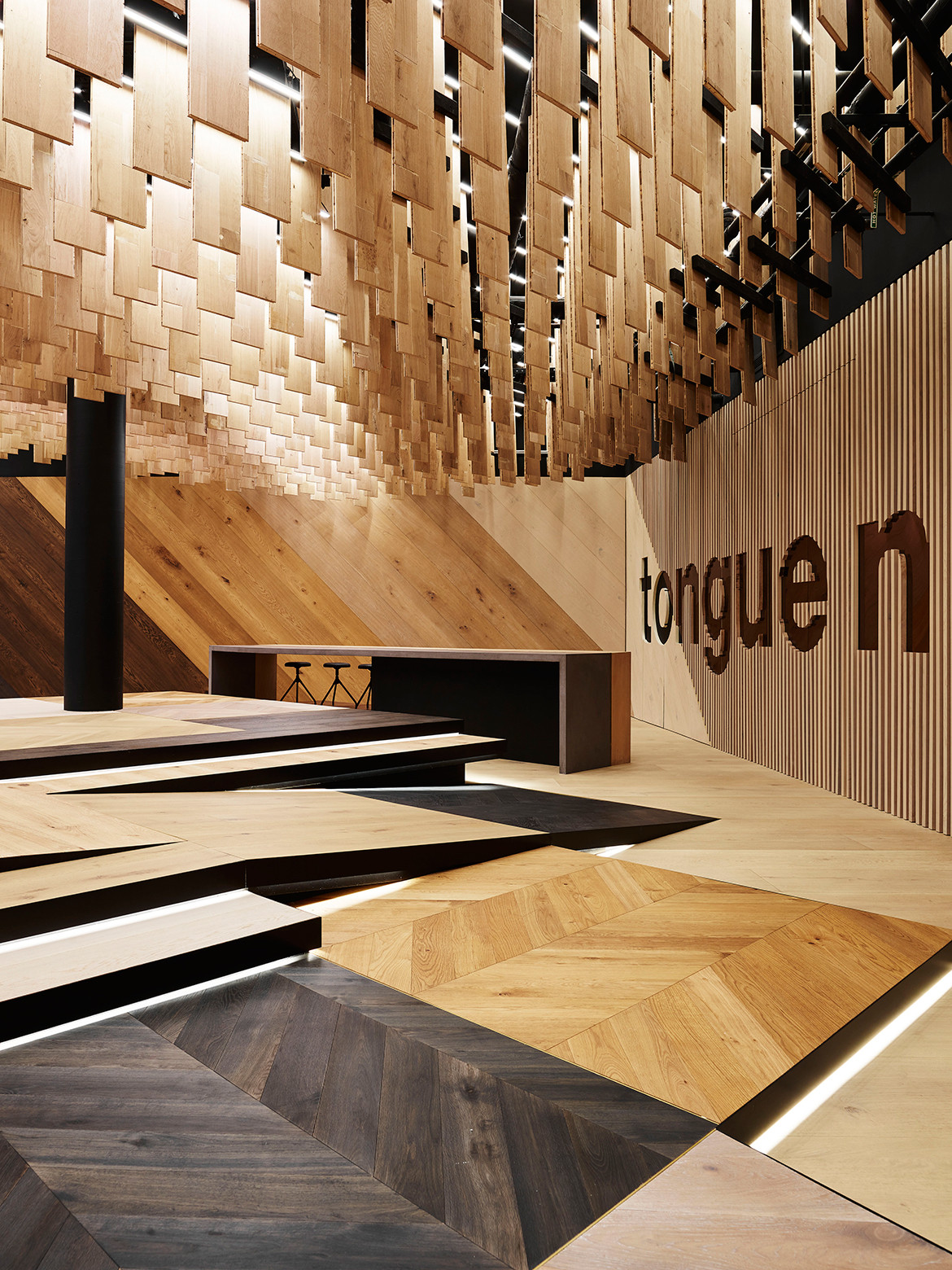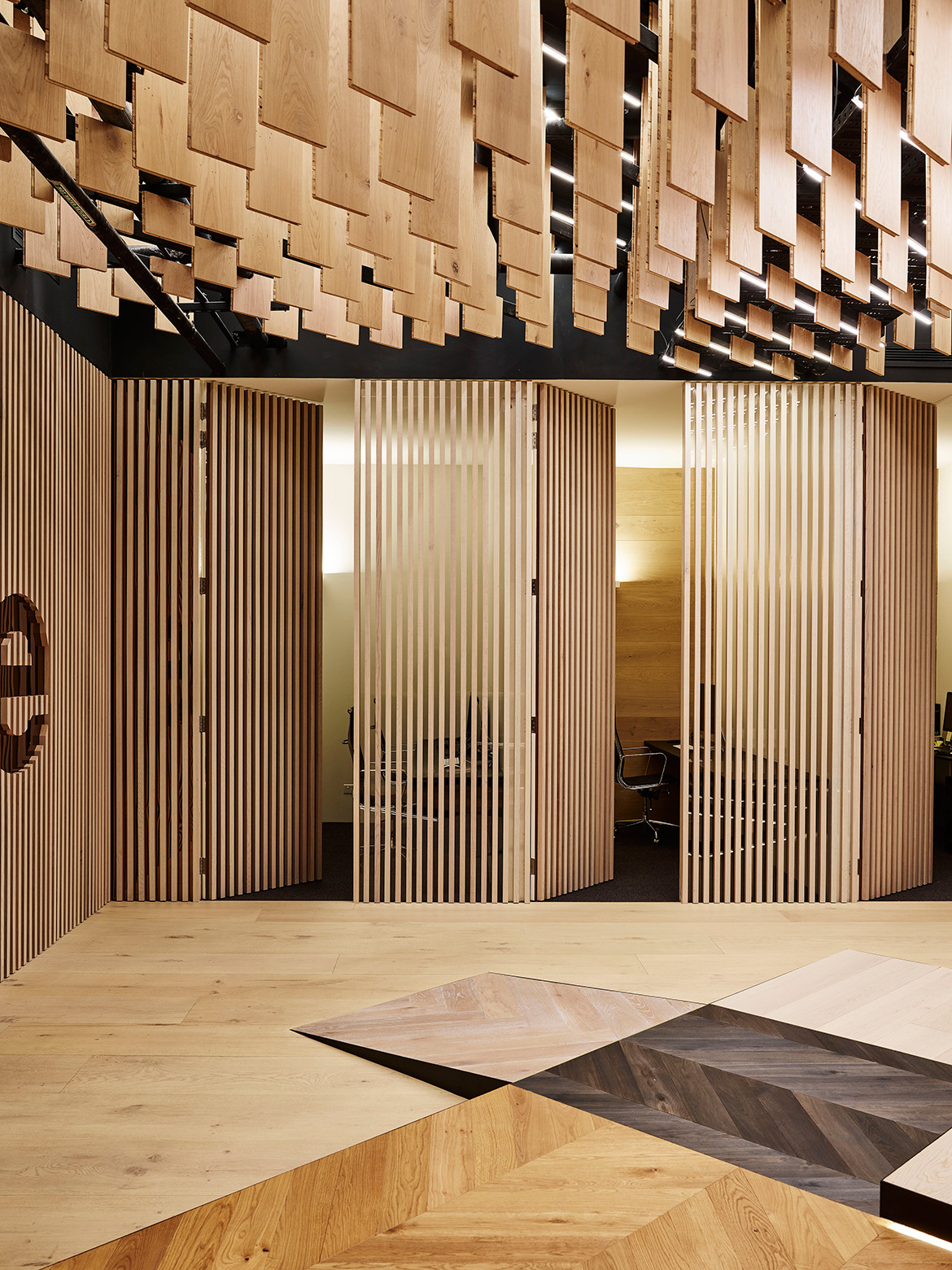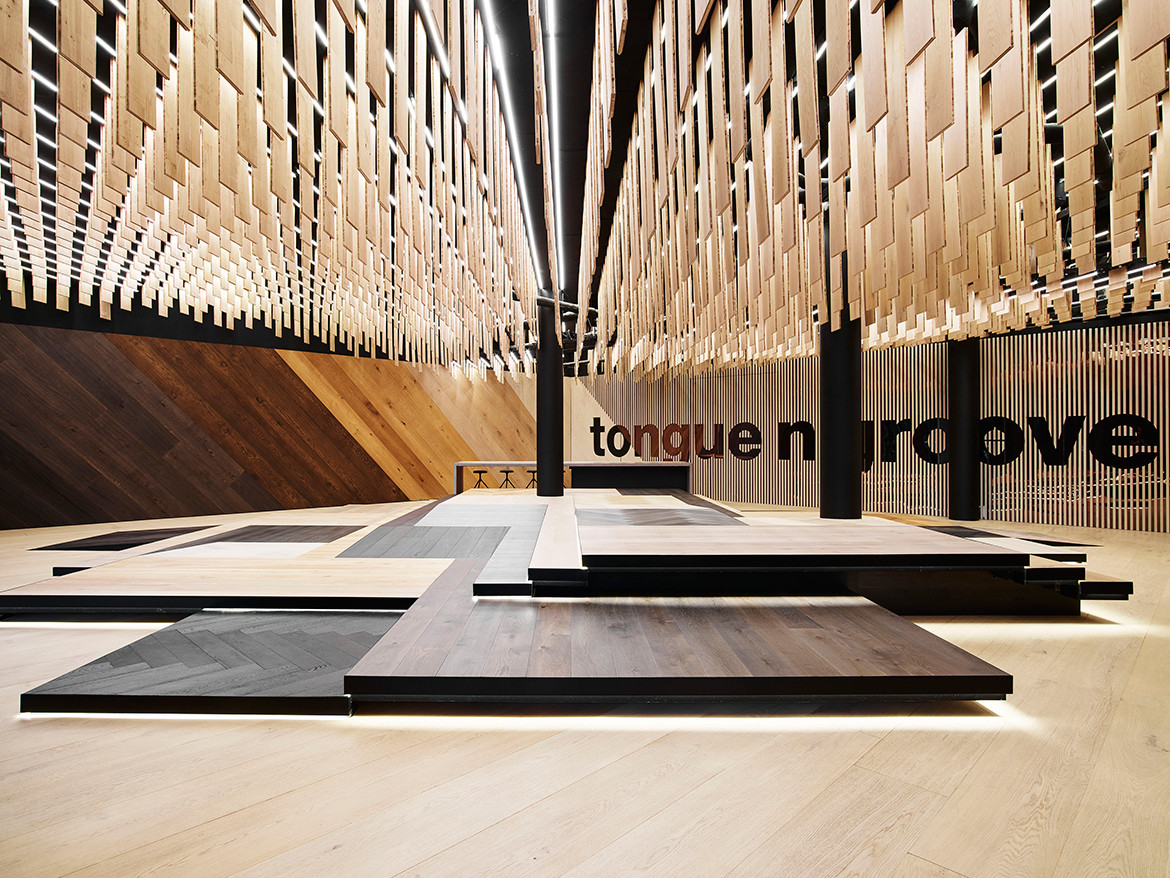 We think you might also like The Launch Of Habitus House Of The Year 2018
Tags: 2019 Good Design Awards, Richard Karsay, Tobias Partners, Tongue n Groove
---