Tim Ross' live show MOTEL has become a household name.  The tour, which kickstarted in March this year, followed closely on the heels of his coffee-table picture book titled 'MOTEL – Images of Australia on Holidays'.  Ross has shows coming up in Sydney and Perth  in October and November, respectively.
According to Ross, the idea of 'getting out of town' and taking road trips during the summer, remains a strong and enduring part of the Australian identity. Much like the book, the show – MOTEL – written by Ross and Kit Warhurst, is an ode to the Australian holidays of yore. Nostalgic, thought-provoking and funny, the show will take its audiences on an emotional motel ride through the clever use of storytelling and song.
In the book, Ross captures the charm and car-friendly convenience of the road-side motels across a variety of places in Australia. In many ways, the book is a love letter to a time gone by. Speaking about the book, National Archives of Australia Assistant Director-General Louise Doyle says, "Motel gives an enticing glimpse of our incredible collection of hundreds of thousands of images from all over Australia. We wish Tim every success with the book and invite the public to explore more of the National Archives' collection online."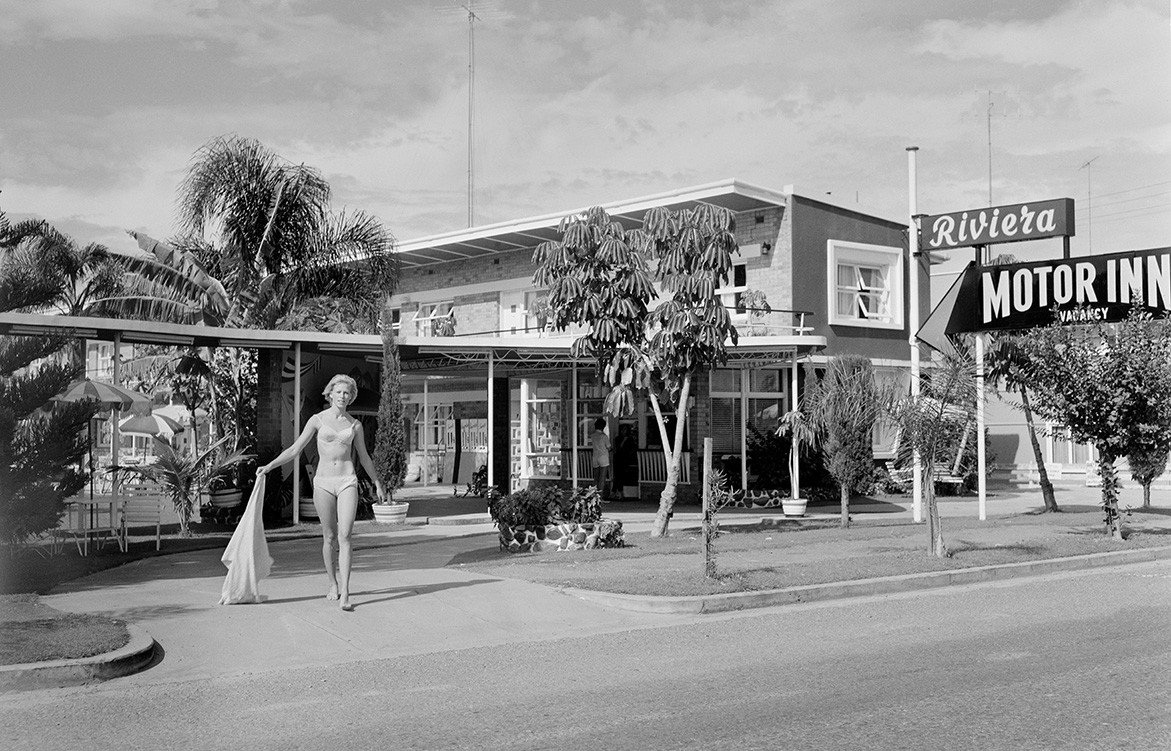 With the new live show, audiences can expect nothing short of a joy ride. MOTEL, which premiered in Sydney at the Town and Country Motel earlier this year, opened to rave reviews. Design Files was quoted saying "…the lovable duo [of Tim Ross and Kit Warhurst] use song and storytelling to transport you back to the 70s, to 'road trips without air conditioning, collapsing folding beds, [and] Paddle pop sticks stuffed down the back seat of the car."
Ross is also deeply passionate about architecture and in 2019, was awarded the National President's Prize from the Australian Institute of Architects for his advocacy, activism and outstanding contribution to the architecture profession.
Ross' MOTEL tour is back in Sydney in October and Perth in November.
Tickets
themanaboutthehouse.net
Photography courtesy of the Derek Swalwell and the National Archives of Australia
We think you might also like Kinley Cricket Club by Winter Architecture
---