The house by Andra Matin is a weekender for a family of four. It is located in a densely urban part of Bogor, a city 60 kilometres south of Jakarta and (with Bandung) a favourite getaway for Jakartans looking for fresh air. Colloquially known as Kota Hujan (rain city) it has a humid rainforest climate, but still represents relief from the pollution and manic congestion of Jakarta.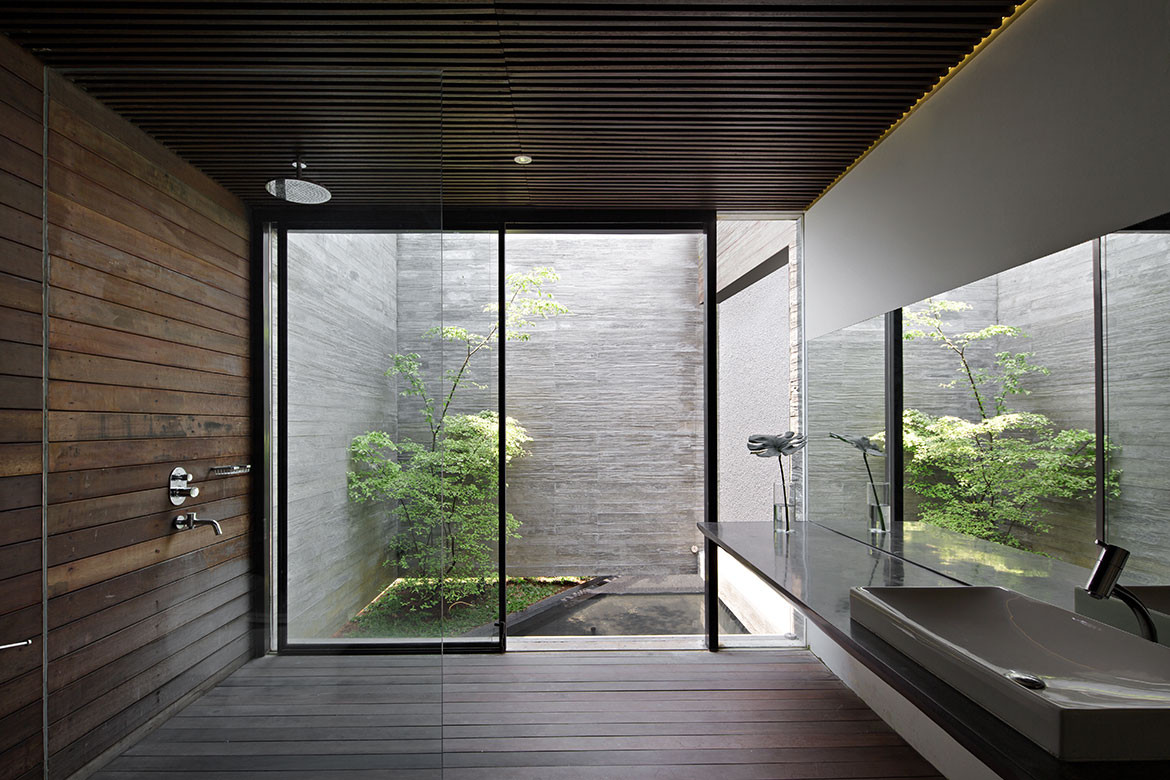 At 256 square metres with just one storey and one bedroom, it is modest in scale, but without any sense of being confined. Initially, the clients were unsure about just one bedroom for two adults and two children, but given the spatial variety of the house, they came to believe that it actually is just the right blend of intimacy and connection for a weekend villa. The house occupies its own space with high perimeter walls and a timber screened double garage maintaining its privacy from the street and neighbours. Still, once inside, the architects have set the house back from its perimeter to avoid any sense of claustrophobia and to allow optimal air circulation and give every part of the house access to the garden and fresh air.
The architect, Andra Matin, is known for his imaginative planning and this house is no exception. By employing two intersecting but displaced axes he has been able to create an endlessly interesting visual experience. From the centre of the house, there is a choice of cross-views, while every space in the house simultaneously enjoys both privacy and connection – connection to the rest of the house, but also connection to the green space outside. In fact, it is partially split-level as the master bedroom is elevated by one metre. This not only generates further visual variety inside the house but also, with the bedroom cantilevering out, allows for an open terrace entertaining area outside and underneath.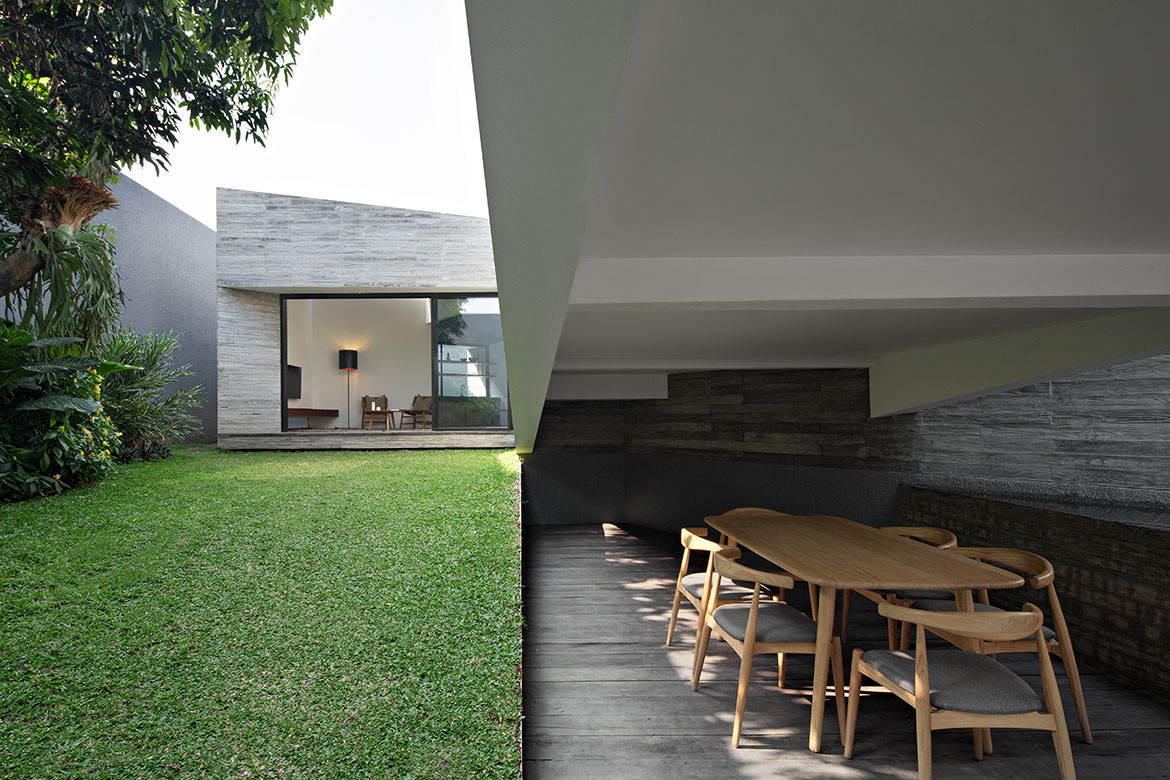 The cantilever provides shade for the terrace, which is further cooled by the nearby water feature. Each part of the house enjoys a connection with intimate garden courtyards that generate light and cross-ventilation.
Also typical of Andra is the sensitivity to materials, which invariably gives his houses a satisfyingly haptic quality. In this case, he has used off-form concrete, allowing the grain of the timber formwork to animate the façades. This textural character is further highlighted by a gentle wash from the concealed lighting. The concrete complements a delicate use of timber which begins outside with a timber walkway from the garage to the house entry and then continues inside with timber flooring and ceilings.
Andra Matin
andramatin.com
We think you might also like other projects from Habitus House Of The Year