With a generosity of space that promotes a calmness within and a particular symbiosis between the lush landscape and the built form, this home is a veritable oasis in the city.
Created as a weekend retreat to entertain friends and family, Earth and Glass House is the epitome of luxurious living. Located in a suburb of New Delhi, India, the home is substantial, situated on one half of a two-acre site.
The home has been built from three construction systems: load-bearing rammed earth walls, a mild steel framework, and exposed RCC slabs. Wrapping around the façade are hand-operable cedar fins that help with ventilation flow while diffusing the light. Designed by Sidhartha Talwar, principal of Studio Lotus, there is every type of amenity and facility in this home.
However it's the architecture and use of authentic and local materials that set this house apart. The principles of Vastu (a traditional Indian system of architecture) have been incorporated in the planning of the design.
The first view of the house from the driveway sets the impressive tone, where a monumental, ten-metre-long cantilevered volume rests on two V-shaped columns and a load-bearing rammed earth wall. Inside, the entrance is no less dramatic, with a double-height, sky-lit courtyard and helical staircase with handcrafted brass rail that dominates the ground floor.
Straight ahead the powder room, guest suite and study are situated at right angles to the public spaces comprising living and dining rooms, kitchen and utility areas. These entertaining rooms have been designed as a pavilion and there is a panoramic glazed wall that visually connects the outside with the inside.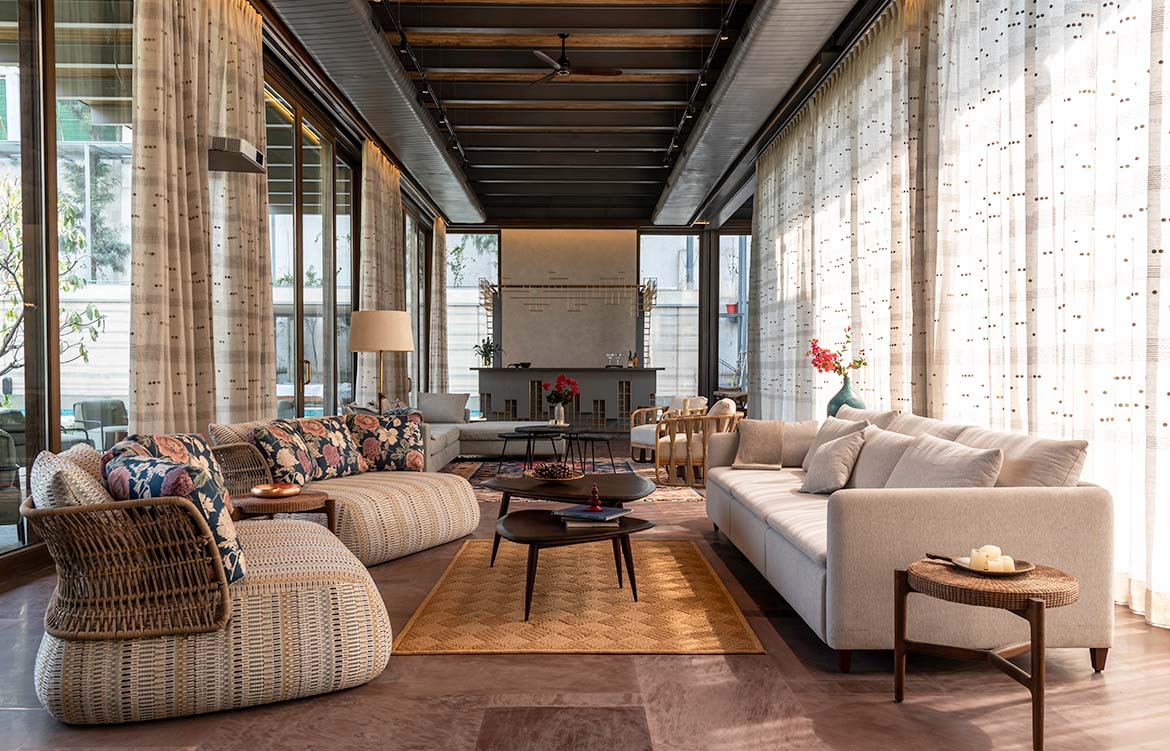 Upstairs are three bedroom suites each with its own dressing room and ensuite. Interconnecting walkways and expansive garden terraces are set inbetween the bedrooms, which overlook the landscaped grounds below. Encapsulating the essence of the home, Talwar reflects, "The house converges around the idea of living in harmony with nature, facilitating fluid transitions and providing its residents with a sanctuary to unwind in and
connect with the outdoors."
While the architecture makes a grand statement with its sweeping exaggerated forms, the interior design is pared back and refined. Inside the focus turns to creating a more human scale with various bespoke and intimate places for relaxation for the residents.
The materiality of metal, timber and stone informs the colour palette and the earthy tones of caramels, browns and cream in cane and timber furnishings brings warmth to the interior design. Skylights and the long glazed wall allow light to penetrate and proximity to the green of the landscaping is ever-present.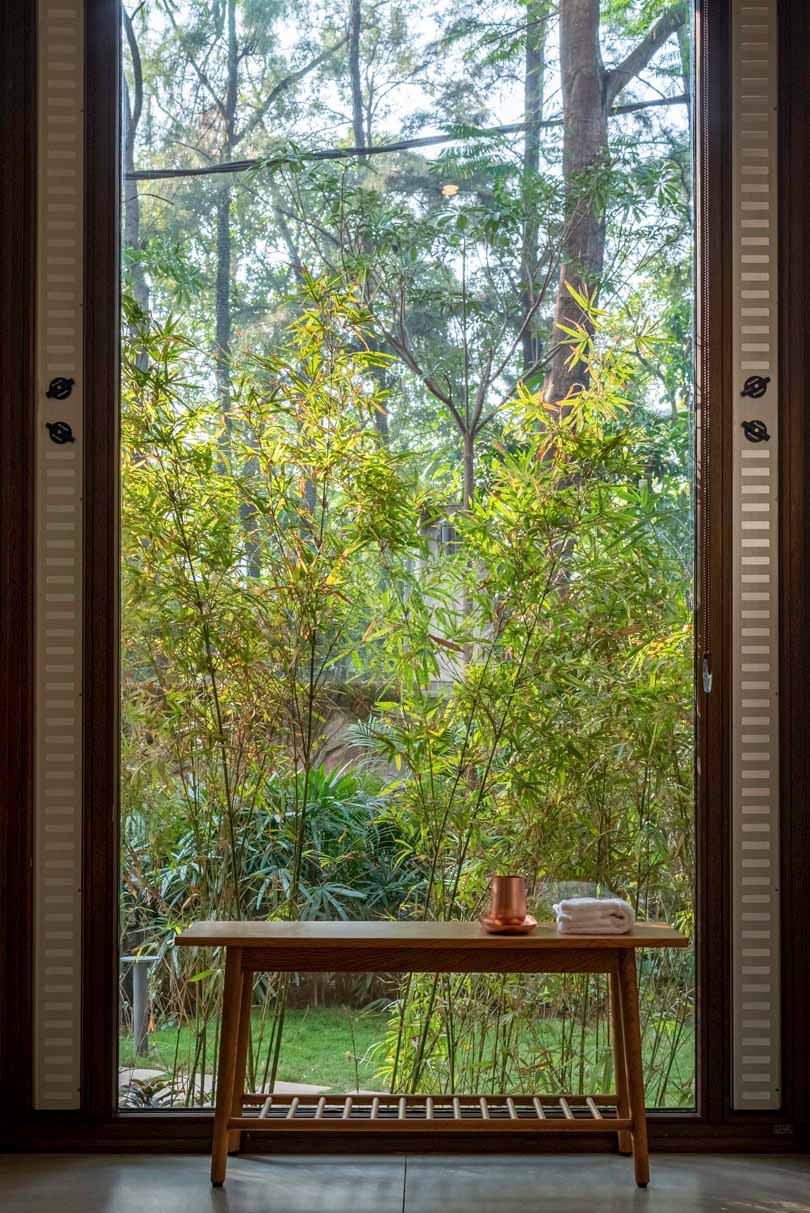 Earth and Glass House is an extraordinary home with impressive features. The vision of the architect and the client has been realised through thoughtful and detailed execution, where handcrafted and artisanal elements shine through.