Just five minutes' drive from Melbourne's CBD, Albert Park feels more like a village than a neighbourhood with its wide leafy streets and a strong sense of community. The rows of original and renovated Edwardian and Victorian terrace houses makes Albert Park one of the most sought-after locations in Victoria.
The latest renovation within the suburb comes from Alisa and Lysandra's the Design Duo Series, who took a heritage-listed, turn-of-the-century terrace and revitalised it to create a contemporary home.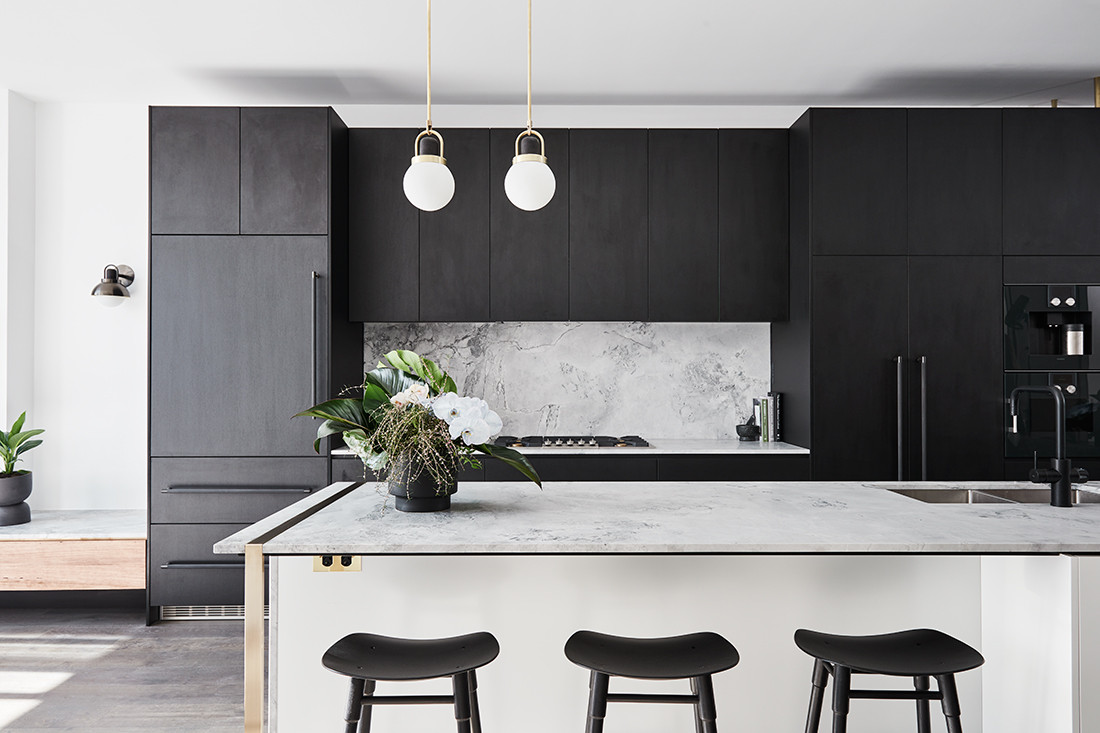 Complete with extensions and an understated sense of luxury, the façade of the house was fully restored to its former glory remaining sympathetic to the existing features of the historic build. Additionally, the front rooms and hallway were also restored. As a result, the decorative cornice, skirting and ceiling roses that gave houses of this era a renowned charm and character, are once again enticing.
The basement comprises a cinema room, cellar and bathroom. With arched bare brick ceilings, raw concrete flooring and a long table in the centre of the space – flanked on both sides by racks for storing bottles – the cellar is more than just a place to keep wine, it is a place to entertain. No detail is spared: with two fridges for chilling wine, ample space for storing glasses and spirits, and a Zip HydroTap in Matte Black that offers hosts and guests the option of instant filtered chilled or sparkling water to accompany their wine.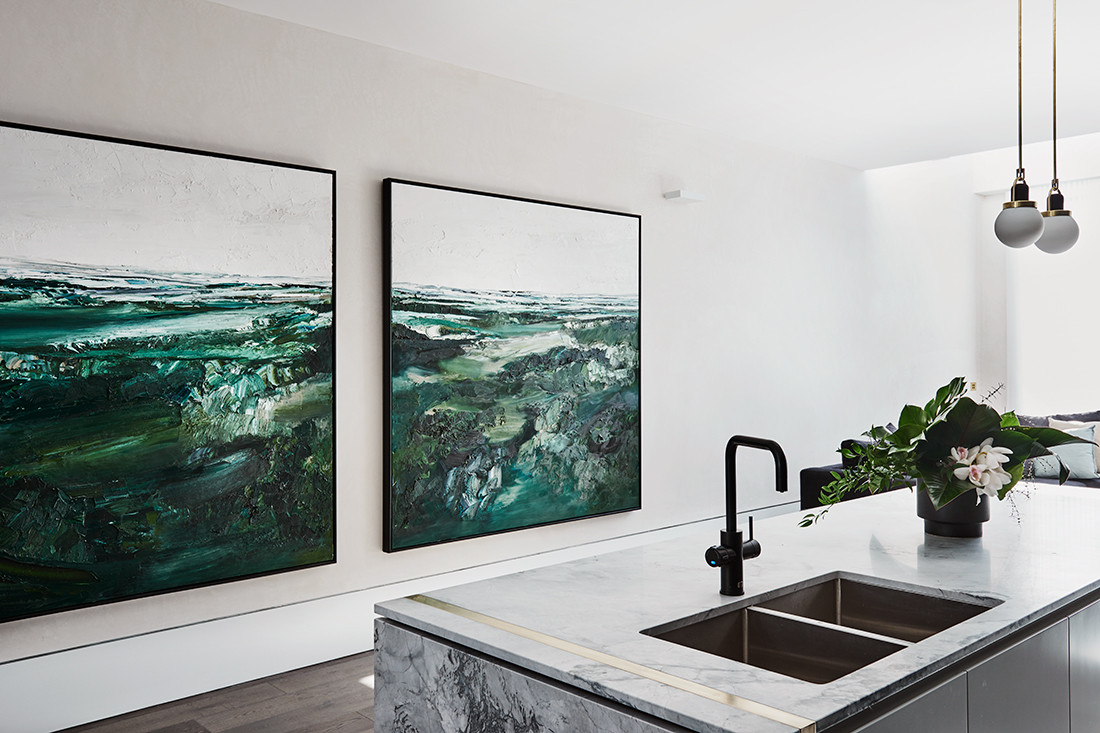 Upstairs, the ground floor hallway leads to an open-plan living, kitchen and dining space, with floor-to-ceiling windows that illuminate the interior with natural light. Multi-functional, high-quality appliances are specified to complement fresh white walls, marble bench tops and dark cabinetry. Specifically, a second Matte Black Zip HydroTap is placed on the double sink and completes the space with a sleek and streamlined design. Suitable to the style of the room and allows easy access to instant filtered chilled or sparkling plus unfiltered boiling water – the Zip HydroTap eliminates clutter and saves space on the kitchen benchtop.
Also on the ground floor is the master bedroom and ensuite. Entered via double French doors, the bedroom has high ceilings, a classic monochrome palette and a generous walk-in wardrobe with dark cabinetry and lux brass fittings.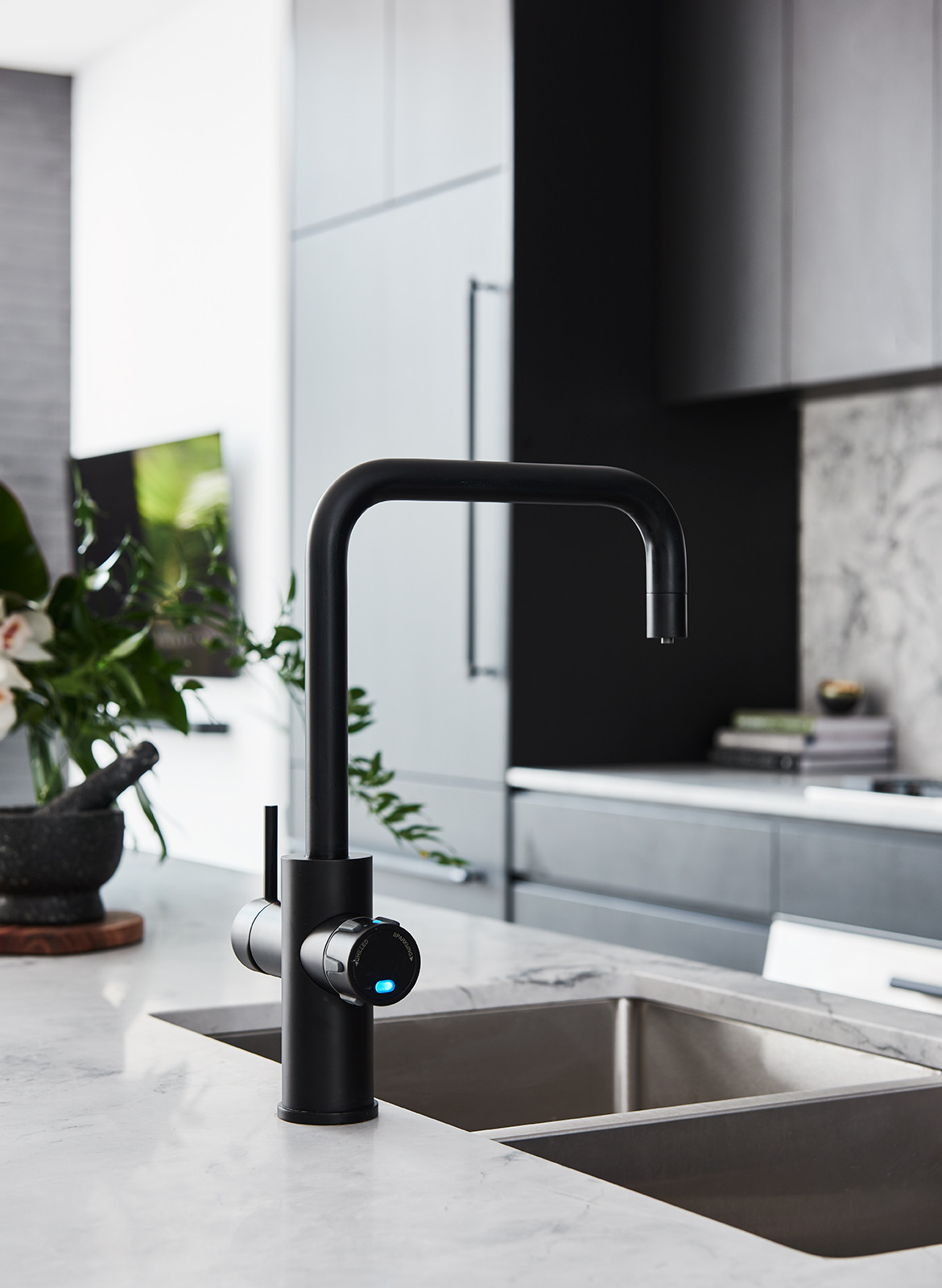 A three-level extension was added to the rear of the house and has a truly contemporary feel. The same timber flooring is used throughout, to continue a consistent and contemporary transition between the old and new additions. The rear of the house is fitted with sliding glass doors that open out onto a small plunge pool surrounded by a lush verdant garden wall – also accessible from the master bedroom.
This is an exemplary renovation that shows how limited space can be utilised to the best of its ability, as well as how modern living needs can be incorporated sympathetically into a heritage building.
Alisa and Lysandra Interiors
alisaandlysandra.com.au
Zip Water
zipwater.com
Photography by Lisa Cohen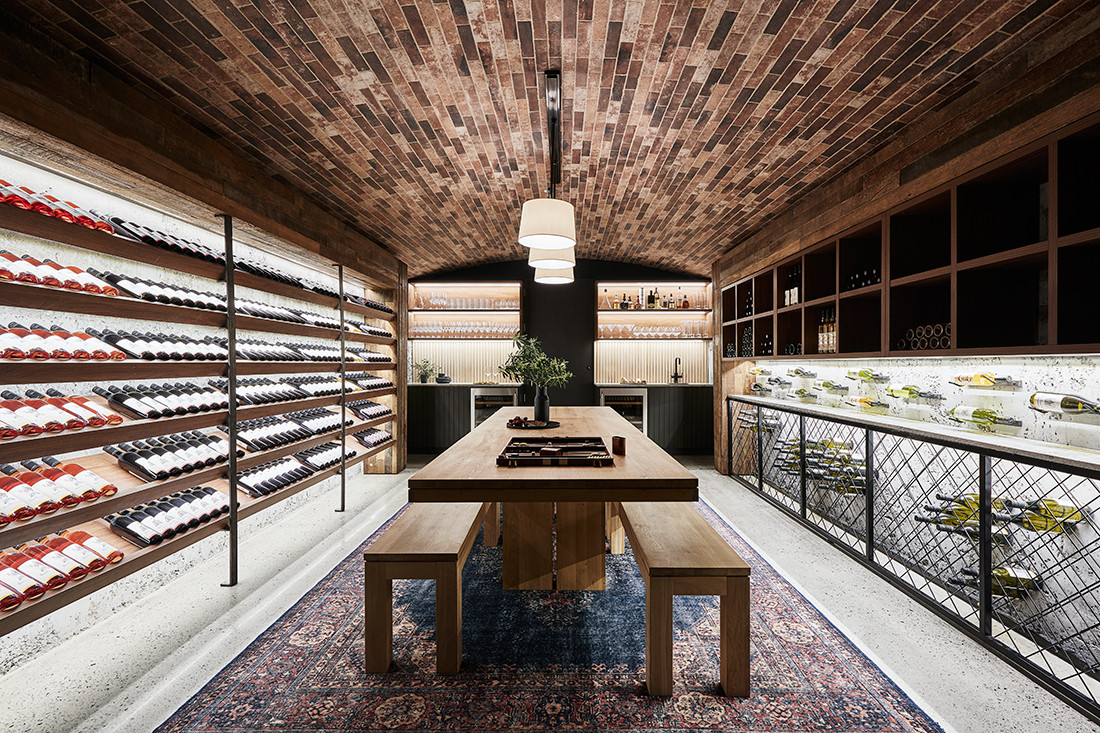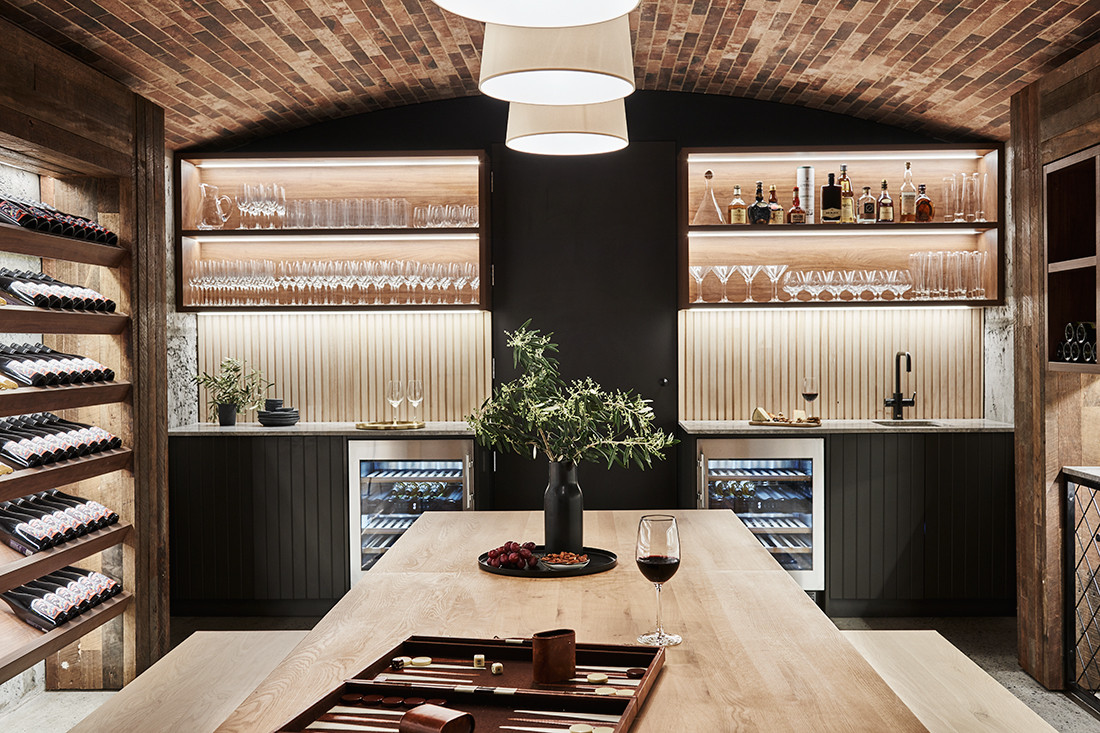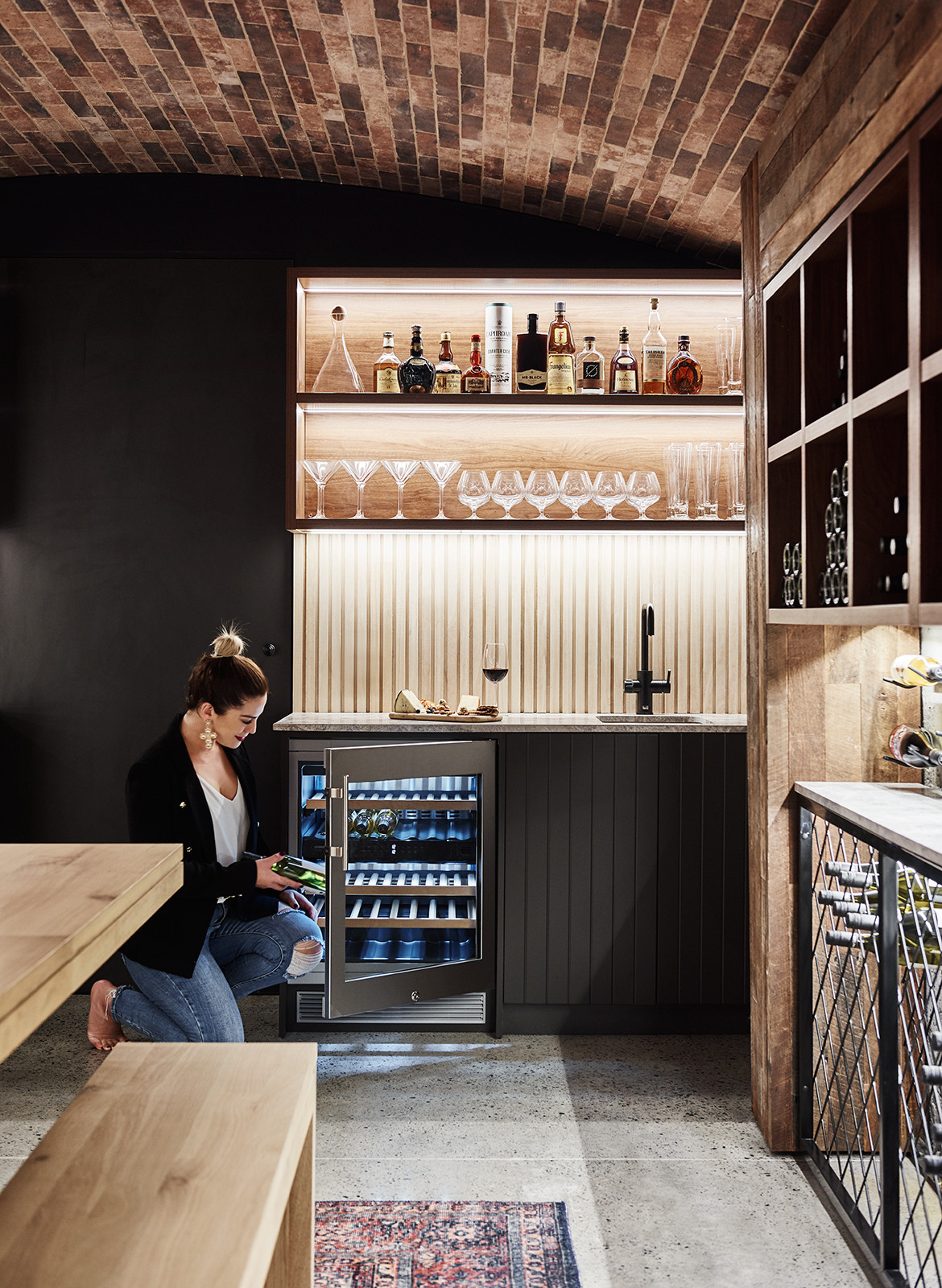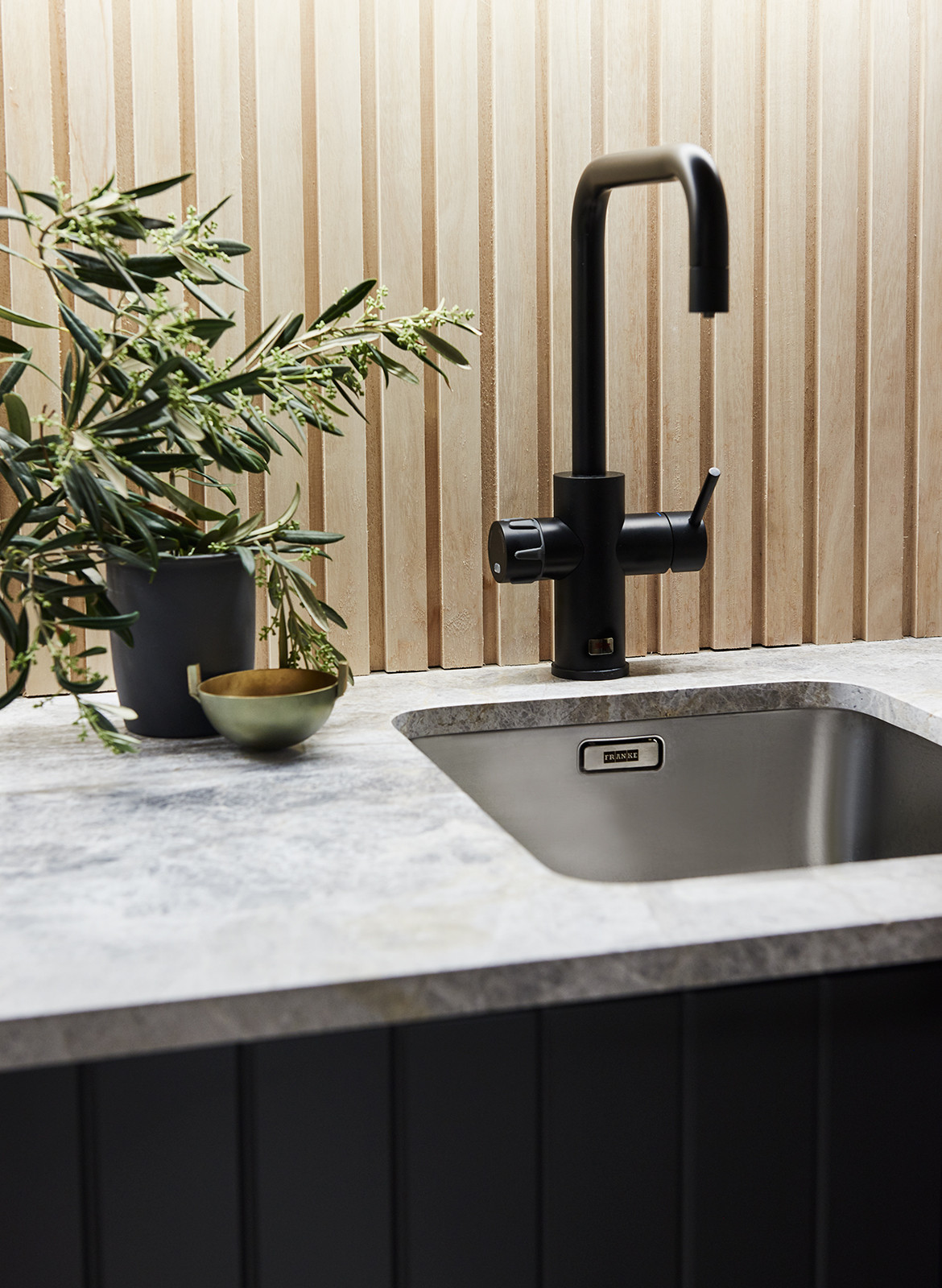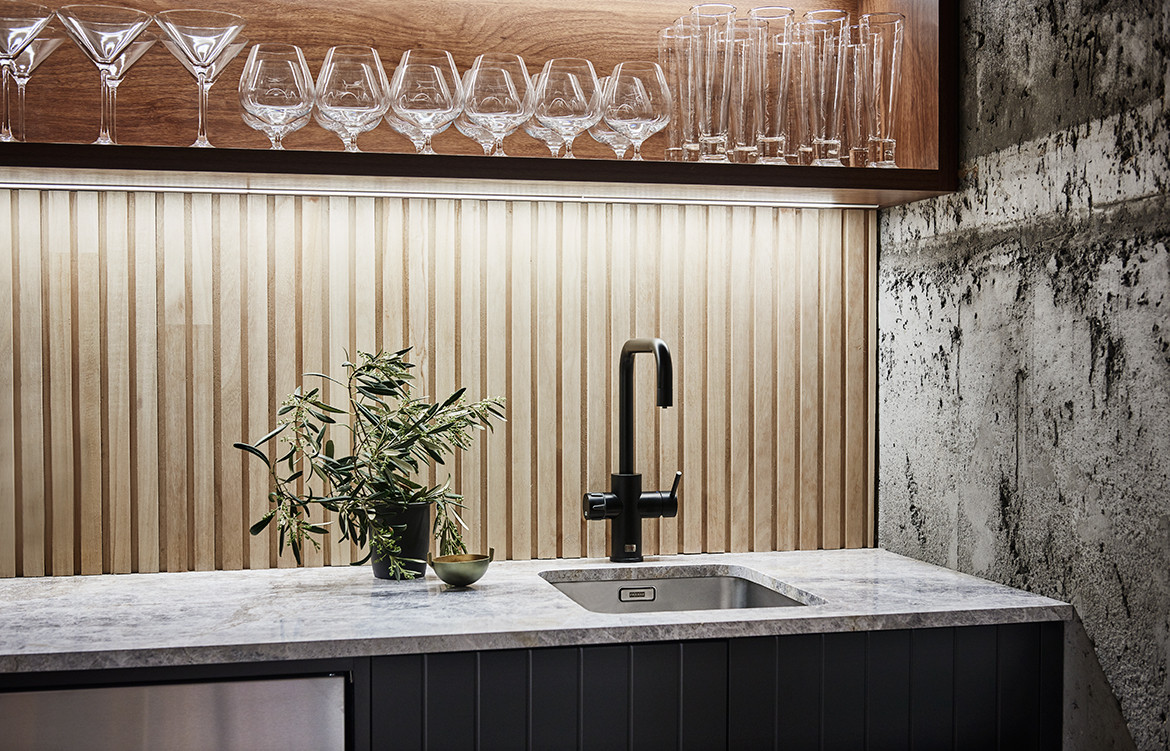 We think you might also like Habitus House Of The Year Spaces: The Health Space
Tags: Albert Park, Alisa Lysandra, Architecture, Interior Design, Lisa Cohen, Melbourne, Residential Architecture, Residential design, South Australia, tapware, Zip Taps, Zip Water
---